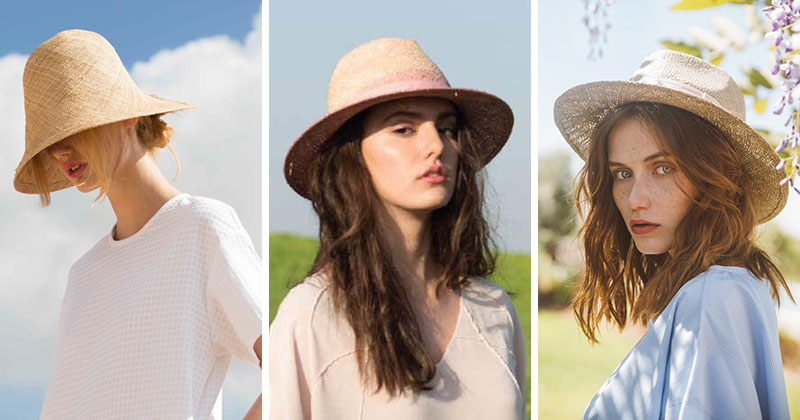 Yael Cohen, a fashion designer based in Israel, is the founder of Justine Hats. With a background in art and design, as well as cinema and film, Yael has endless amounts of inspiration for her pieces.
Using traditional hat making methods, all of the hats are handcrafted using wooden molds, and models. With high quality materials from around the globe, these hats are modern and elegant. Let's have a look at some of her summer hats…
---
Bucket Hats
Buckets hats are traditionally made from straw and are perfect for walking in the sun. With a large loose brims, these bucket hats are comfortable, classic and stylish.
---
The Straw Bucket Hat
---
The Laced Bucket Hat
---
The Laced Beach Hat
---
Fedoras
Fedoras can also be made from straw, and typically have a brim that is slightly smaller than a bucket hat. Lightweight and simple, fedoras are perfect for both outdoors and indoors.
---
The Fedora
---
The Soft Pink Straw Hat
---
The Classic Womens Fedora
---
Wide Brim Hats
Made from both cotton and straw, these wide brim hats have the potential to make a bold fashion statement. The large brim makes these hats pleasant to wear with any outfit and protects from the sun.
---
The White Cotton Hat
---
The Wide Brim Fedora
---
The Wide Brim Straw Hat
---
Short Brim Hats
With a smaller brim than most hats, this short brim hat has a snug fit, making them perfect for activities outside.
---
The Short Brim Straw Hat
---