Architects Patrick Planchon and Franck Deroche, together with fine woodworker Landry Gobert, has completed the renovation of CMMA Headquarters in Châlons-en-Champagne, France.

As part of the renovation, an eye-catching staircase made of natural oak and HI-MACS® takes center stage.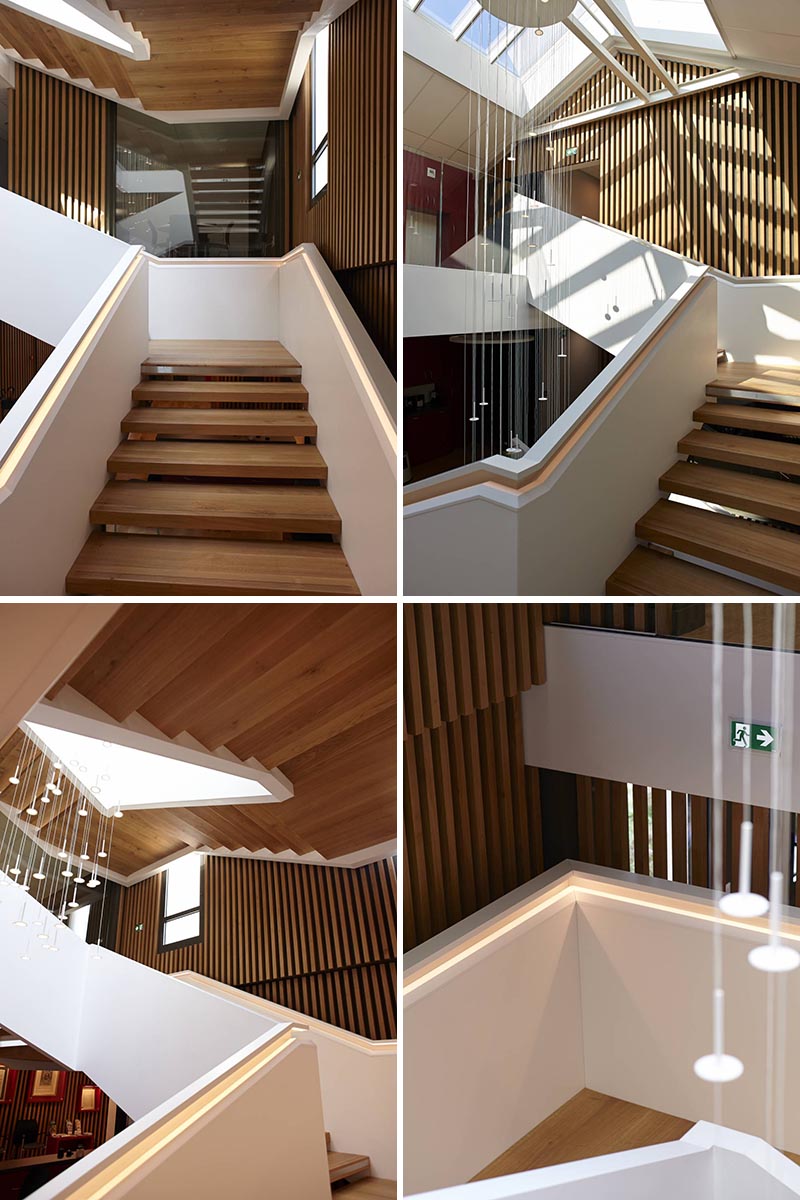 One of the unique details of the staircase design is the inclusion of a built-in handrail. The handrail is perfectly aligned with the inner side and includes recessed joints at the edge of the materials.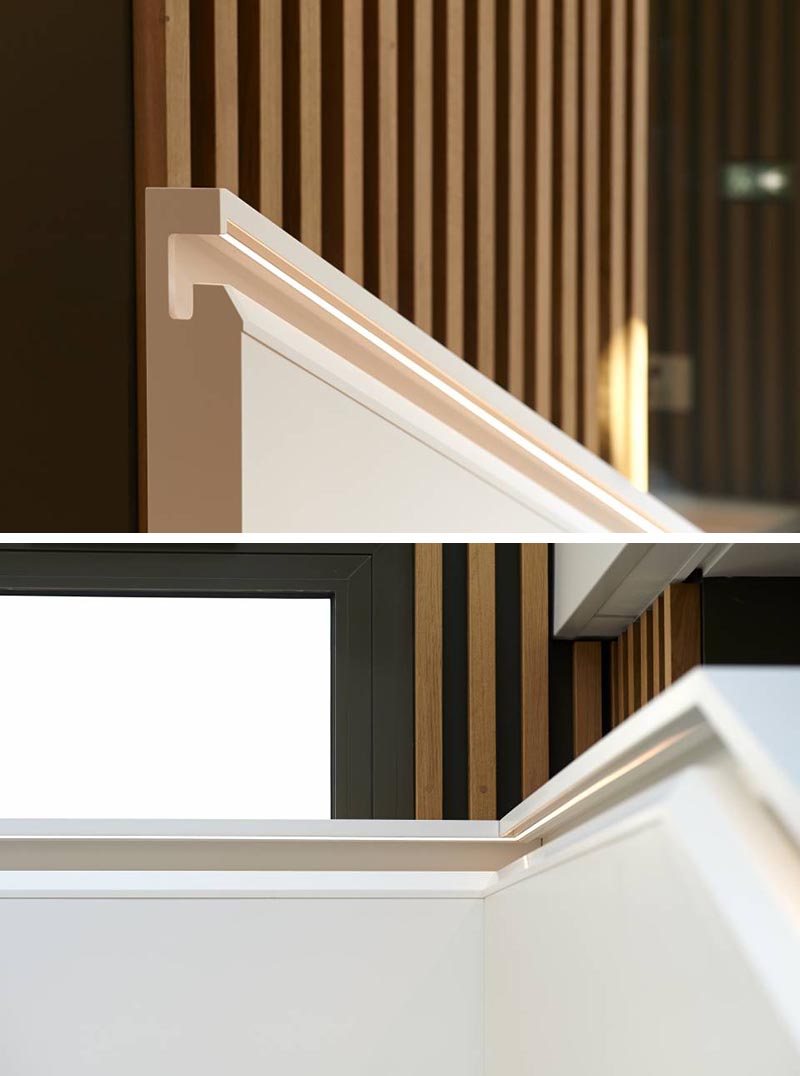 The handrail also has hidden lighting whose 60° angle illuminates the part of the handrail held by visitors.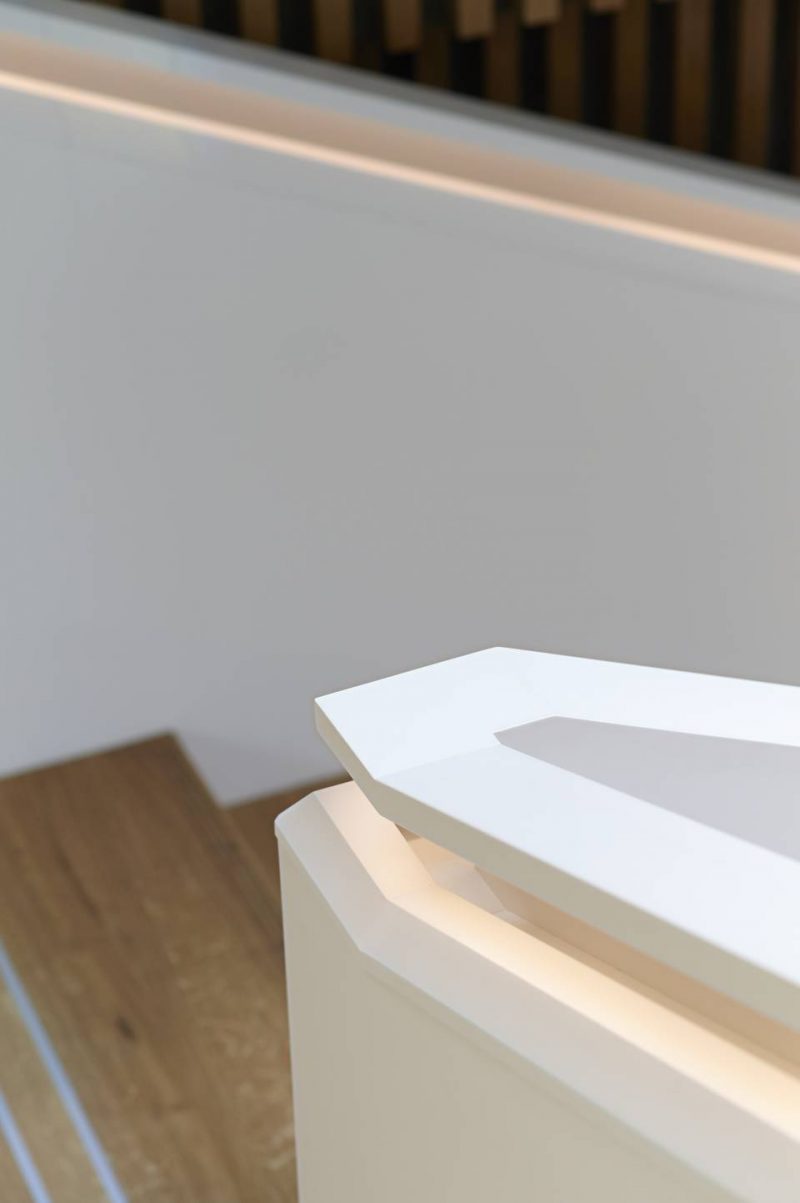 Photography © Eric Vanden | Design: Patrick Planchon and Franck Deroche, France | Fabrication: Landry Gobert,France | HI-MACS® supplier: Aska Interior, France