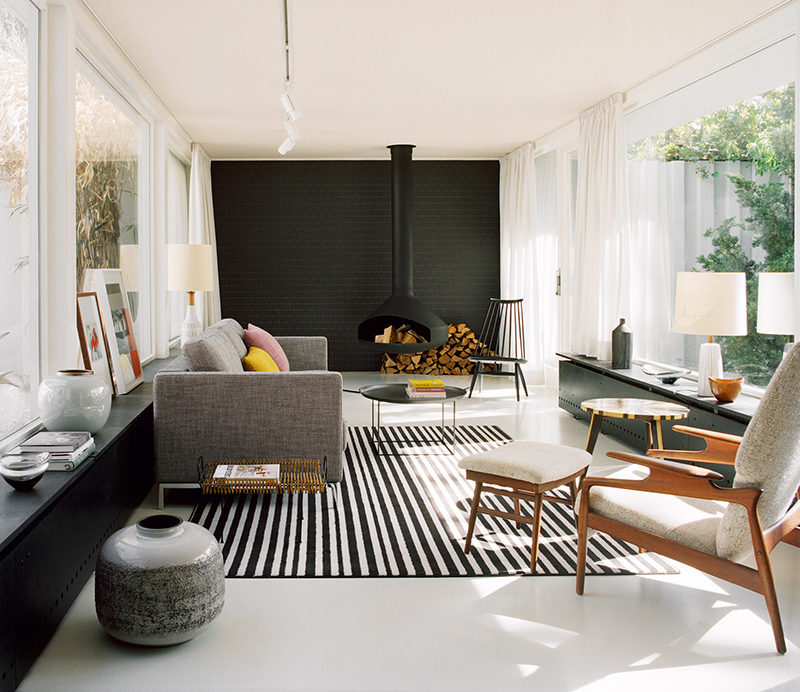 Photography by Annette Kisling
When redesigning the interior of this Berlin home, originally built by Eduard Ludwig, architecture firm bfs design created a modern living room that features a black tiled accent wall, a hanging black fireplace, and a number of pieces of modern furniture.
The wood burning fireplace positioned in front of the black tiled accent wall acts as a focal point in the room and ties together the other black elements in the living room, like the black sideboard, black and white area rug, black furniture and black wall.
To protect the floor beneath the hanging wood burning fireplace from soot and embers, a white mat has been placed underneath the fireplace and blends in with the floor so as not to draw extra attention to the floor and instead leave the hanging fireplace and the other modern elements the main points of attraction.
The inclusion of the hanging fireplace, as well as the use of modern furniture and a black tiled feature wall, gives the living room a modern look and a cozier feel that's amplified by the firewood piled along the back wall.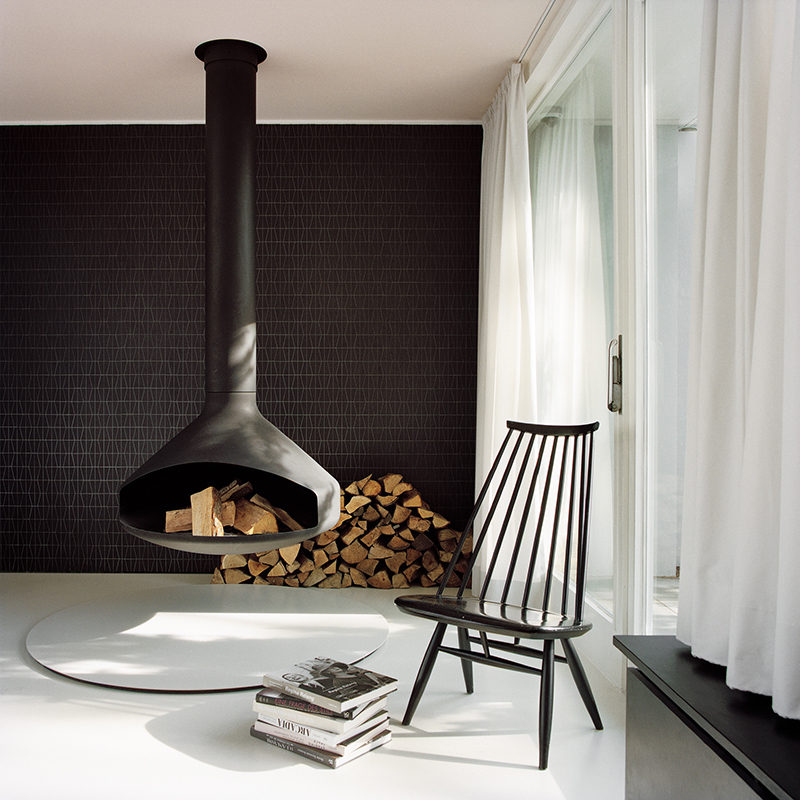 Photography by Annette Kisling