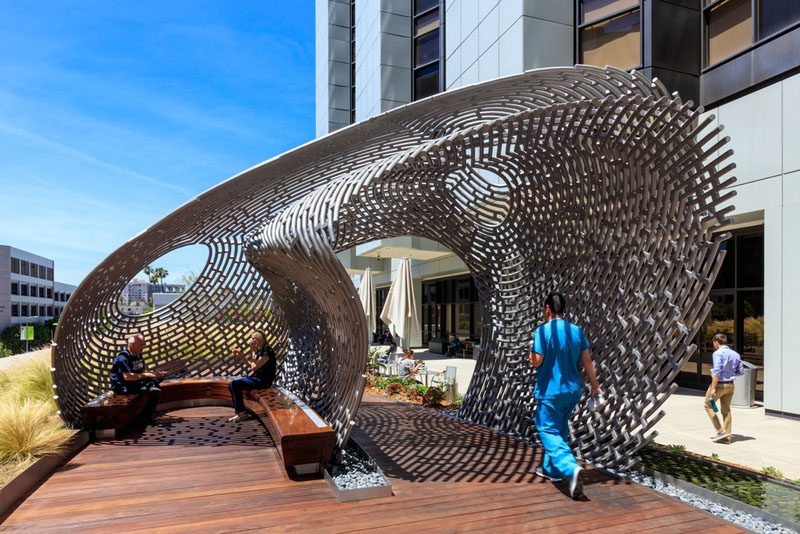 AHBE Landscape Architects have designed the new Healing Gardens and terrace for Cedars-Sinai Medical Center in Los Angeles, California.
The garden is separated into two concrete plaza sections that sit on top of a multi-level garage.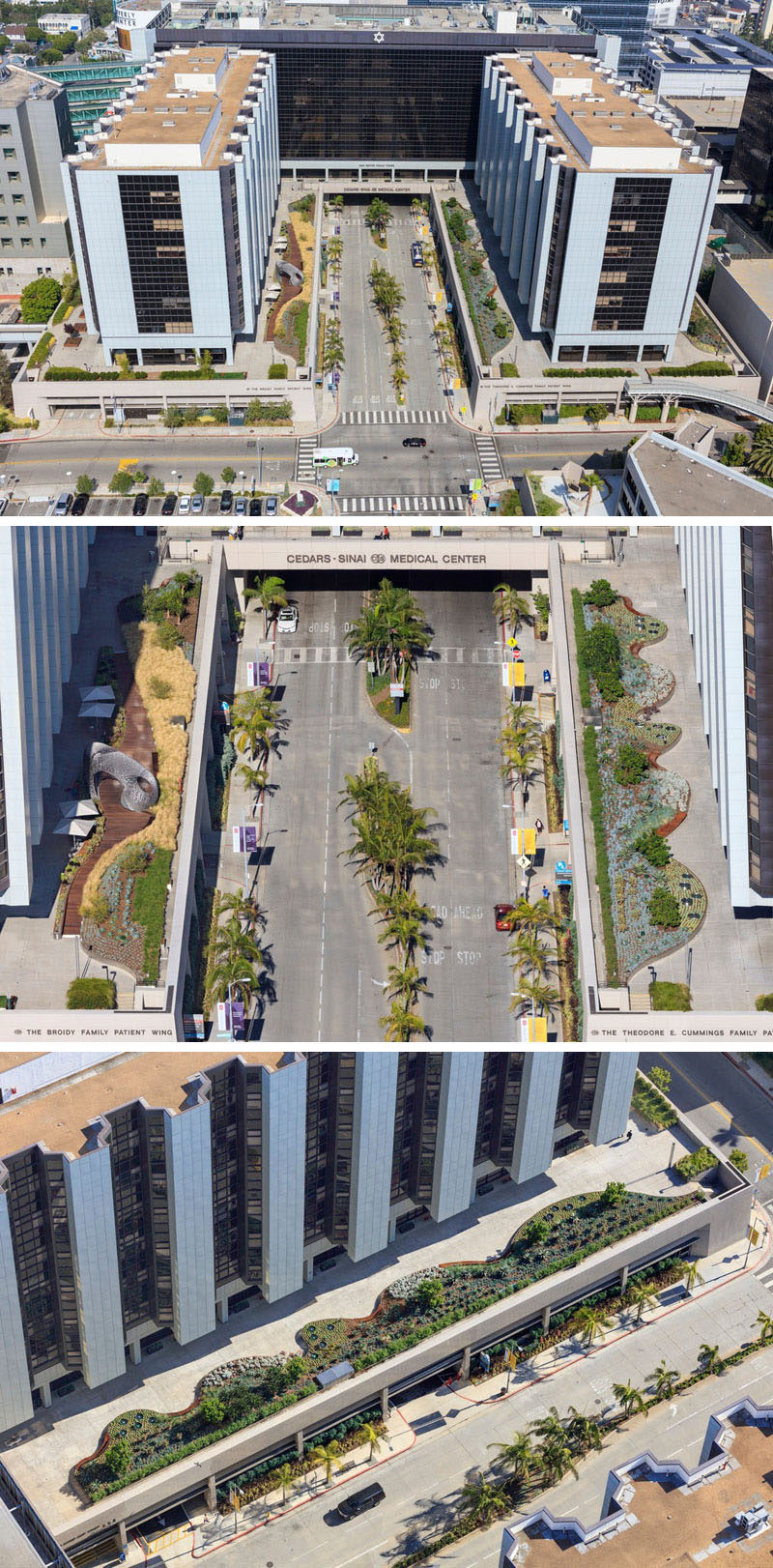 ---
One of the main design elements is the inclusion of a sculptural pavilion by Ball Nogues Studio, that can be seen from patients rooms. The pavilion is fabricated from 2793 linear feet of 2-inch diameter mild steel tube that were bent with a computer numerically controlled rolling system. In total, there are 352 individual tubes that are unique in their design and together they form a structural shell.
---

---
Wood paths surrounded by plants create calming places to walk, while umbrella-shaded tables and chairs provide a place for people to relax out of the sun.
---

---
Curved wood benches mimic the shape of the planters and add a second sculptural design to the gardens. At night, hidden lighting lights up the edge of the planters.
---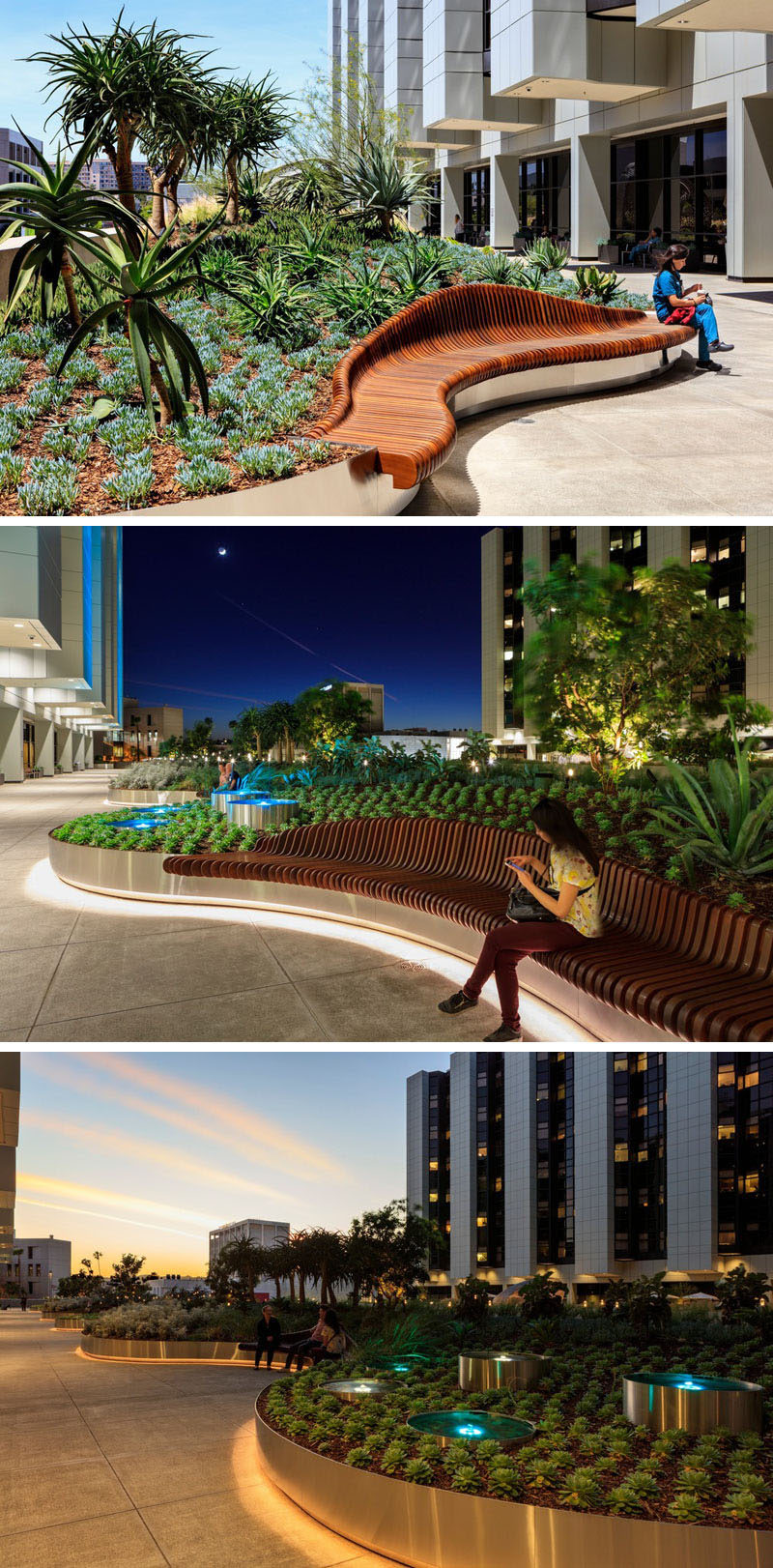 ---
Other wood benches with built-in planters allow for communal seating and places for employees to have their break.
---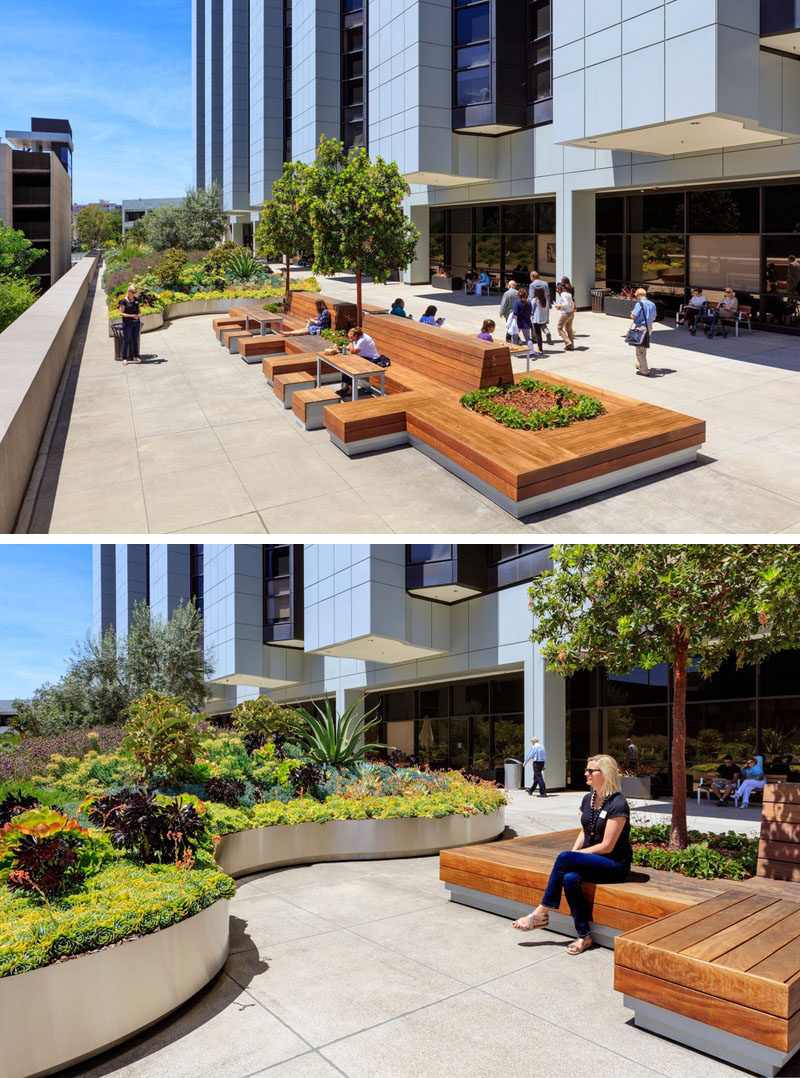 ---
A variety of plants have been used in the garden. Textural foliage and large-scaled plants, such as agaves have been supplemented with succulents and other shade loving plants. At night, specific plants are highlighted with uplighting.
---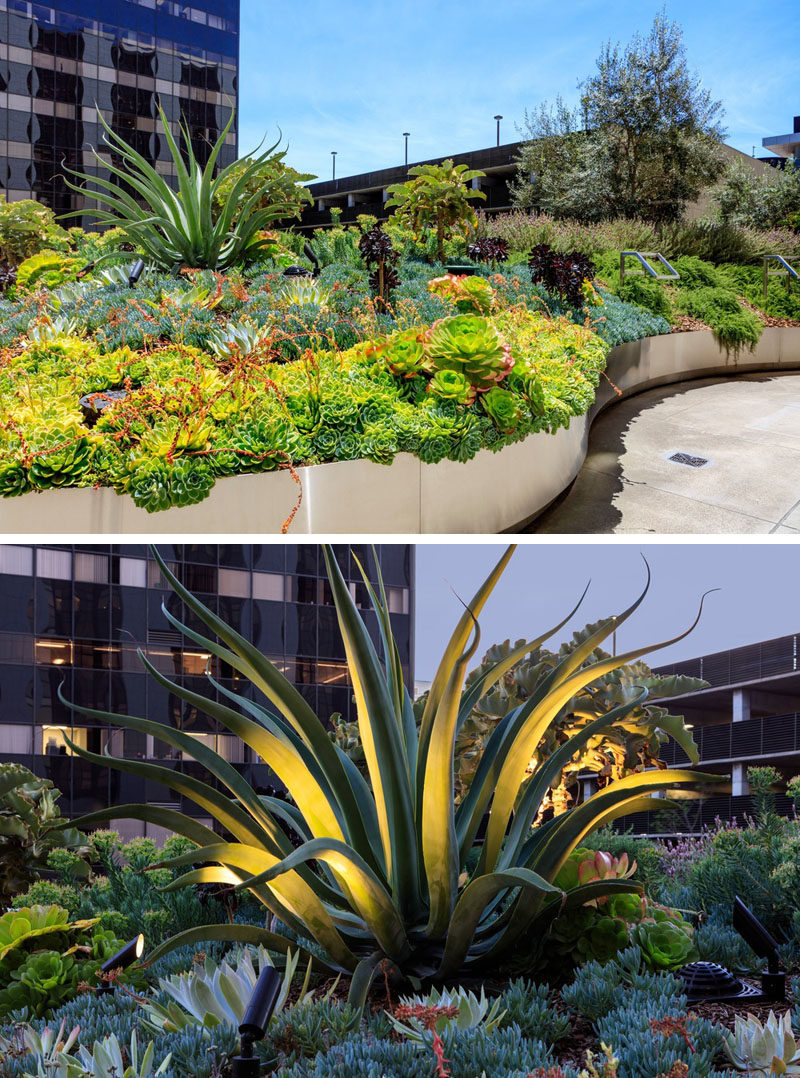 ---