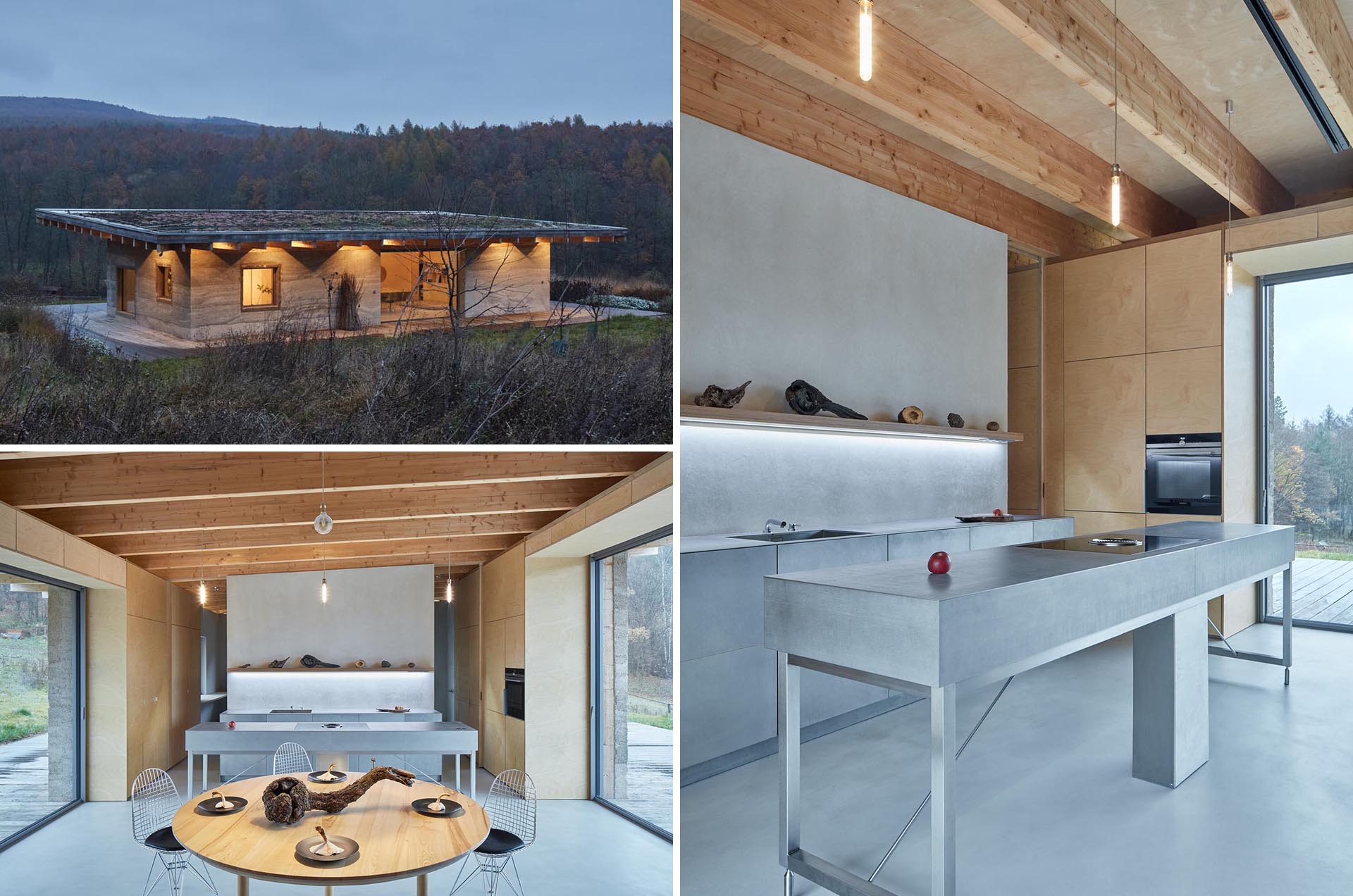 Architecture firm Atelier Lina Bellovicova, has designed a modern cabin in Chriby, Czech Republic, a mountainous region with a dense deciduous forest.
The house, surrounded by nature, is built with a wood frame that uses hempcrete for the walls.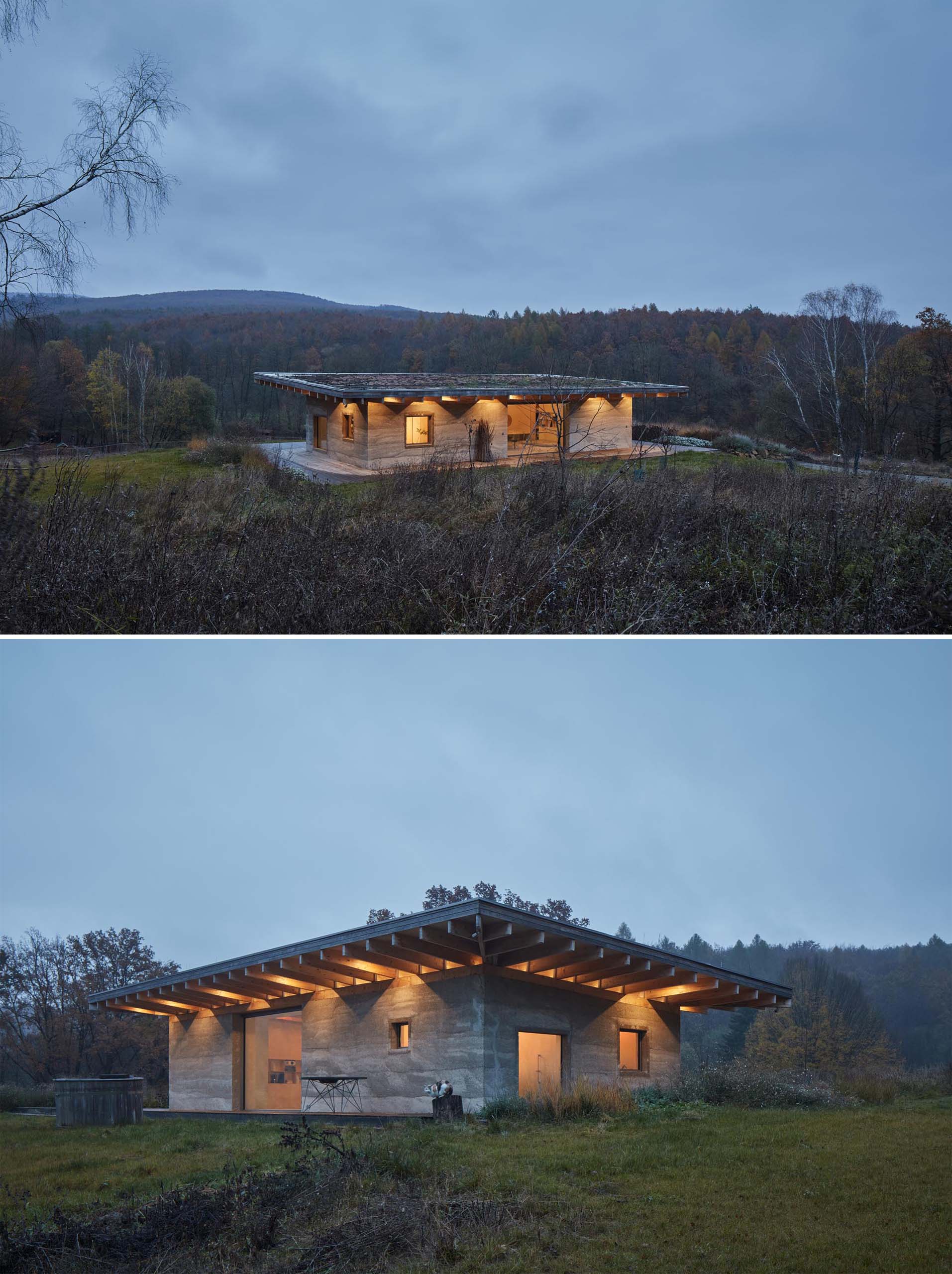 Hempcrete was chosen as the main material as it has great insulating features, is recyclable, and is also resistant to pests, fire, and molds.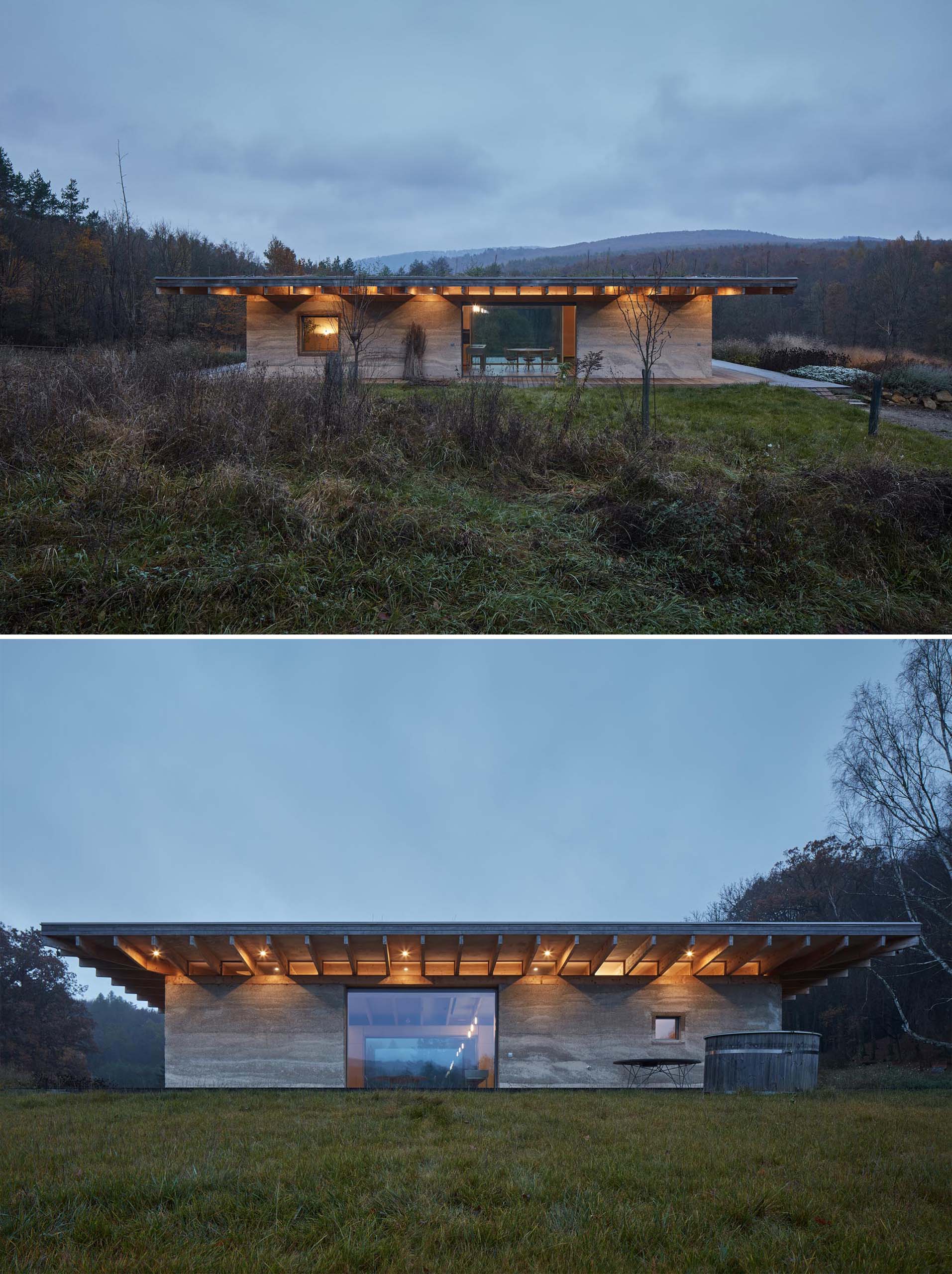 The roof design is such that it allows for a green roof to be included, blending it with the surrounding greenery and helping to insulate the home.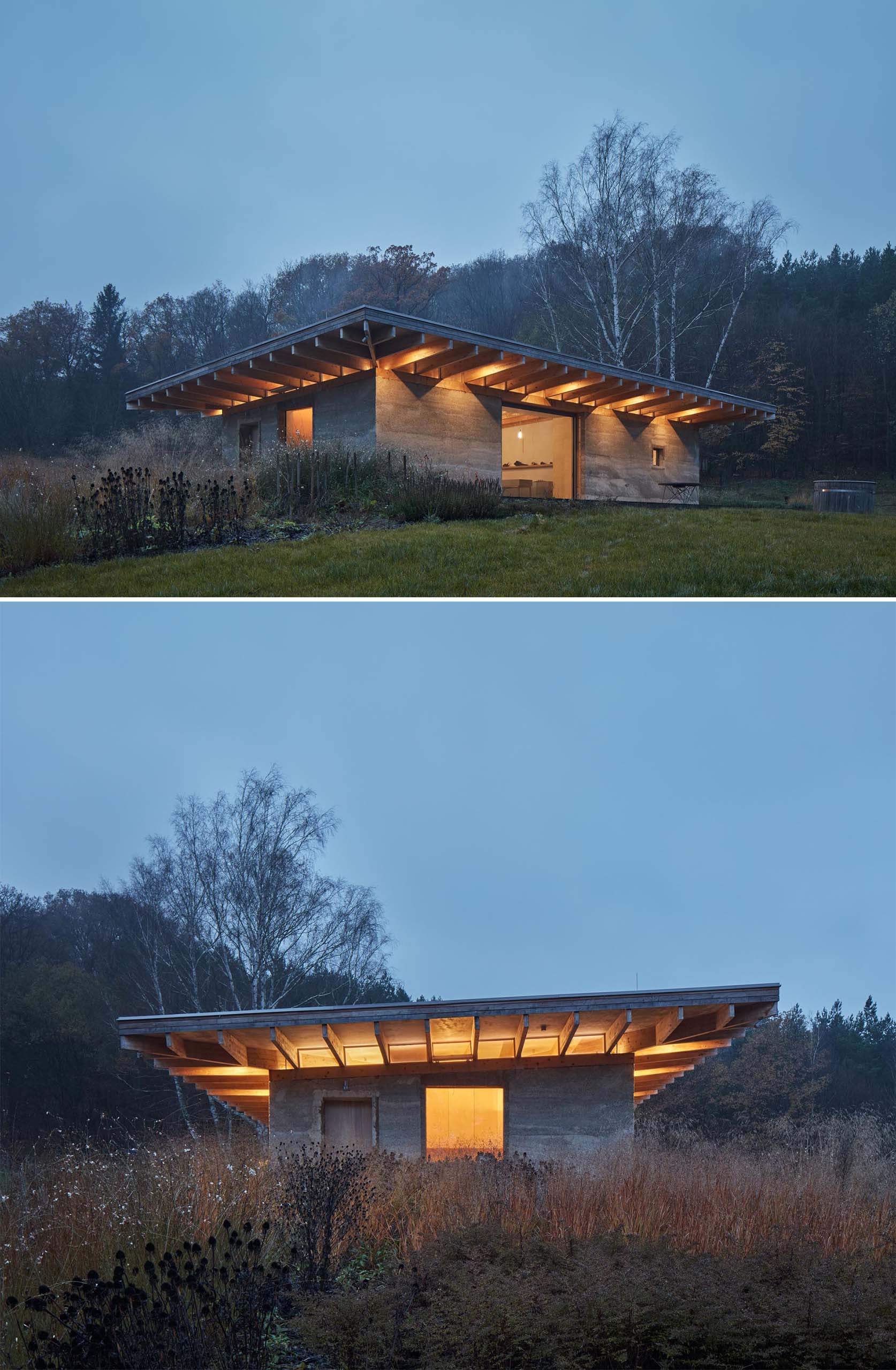 Large glass doors on either side of the social areas of the house, fill the interior with natural light and open to the deck that surrounds the home.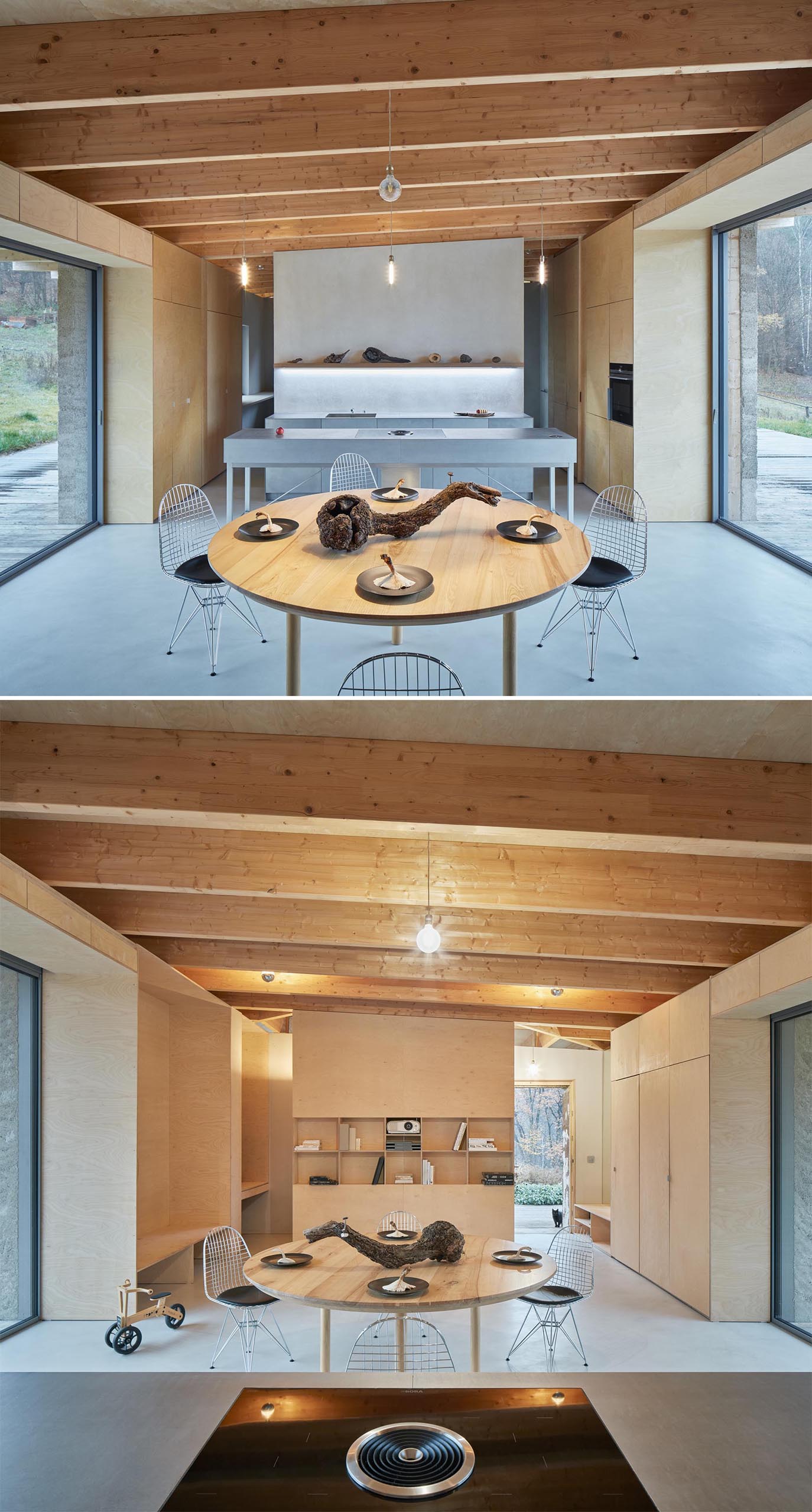 Inside, there's an open plan dining room and kitchen, with the stainless steel kitchen standing out in the mostly wood interior.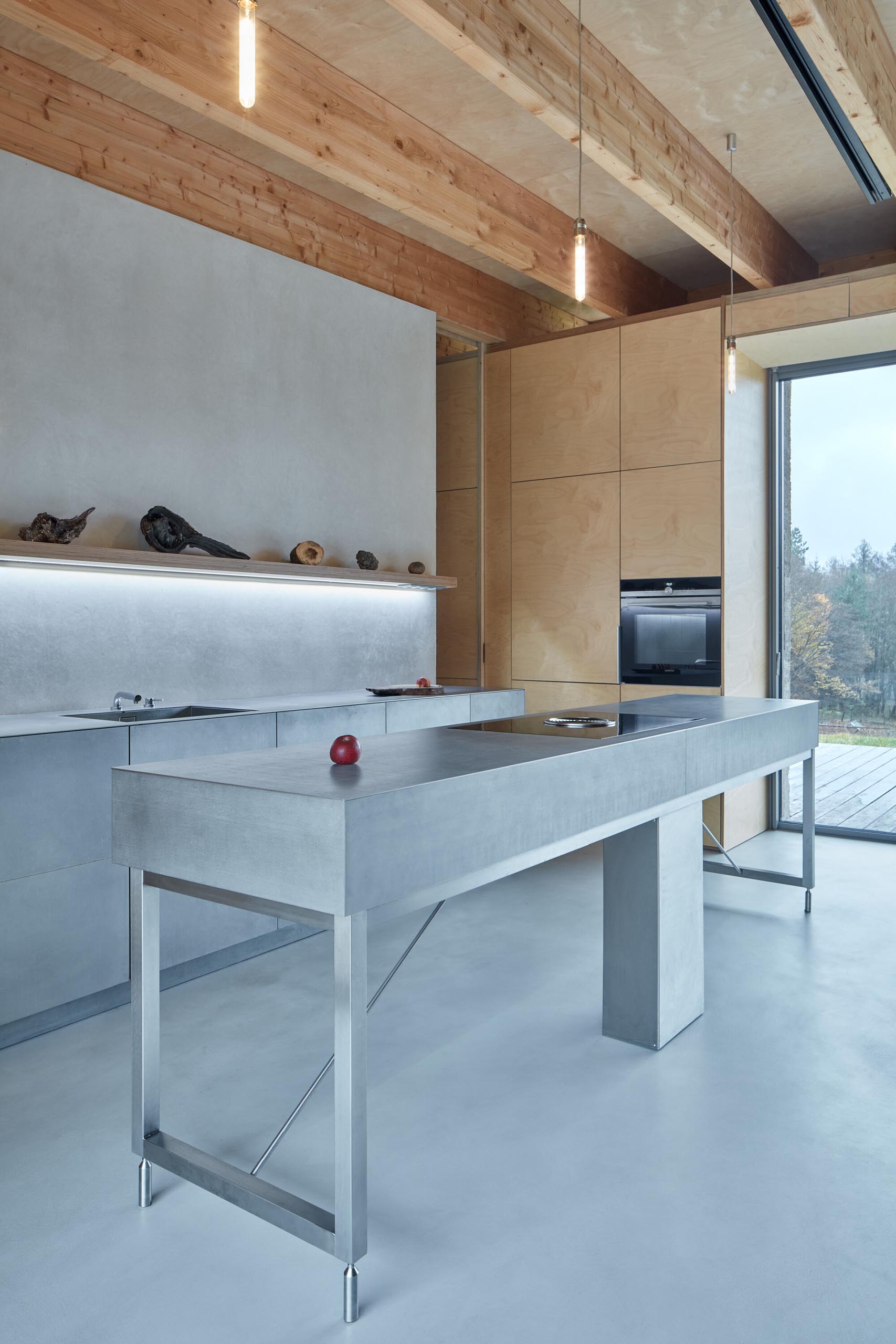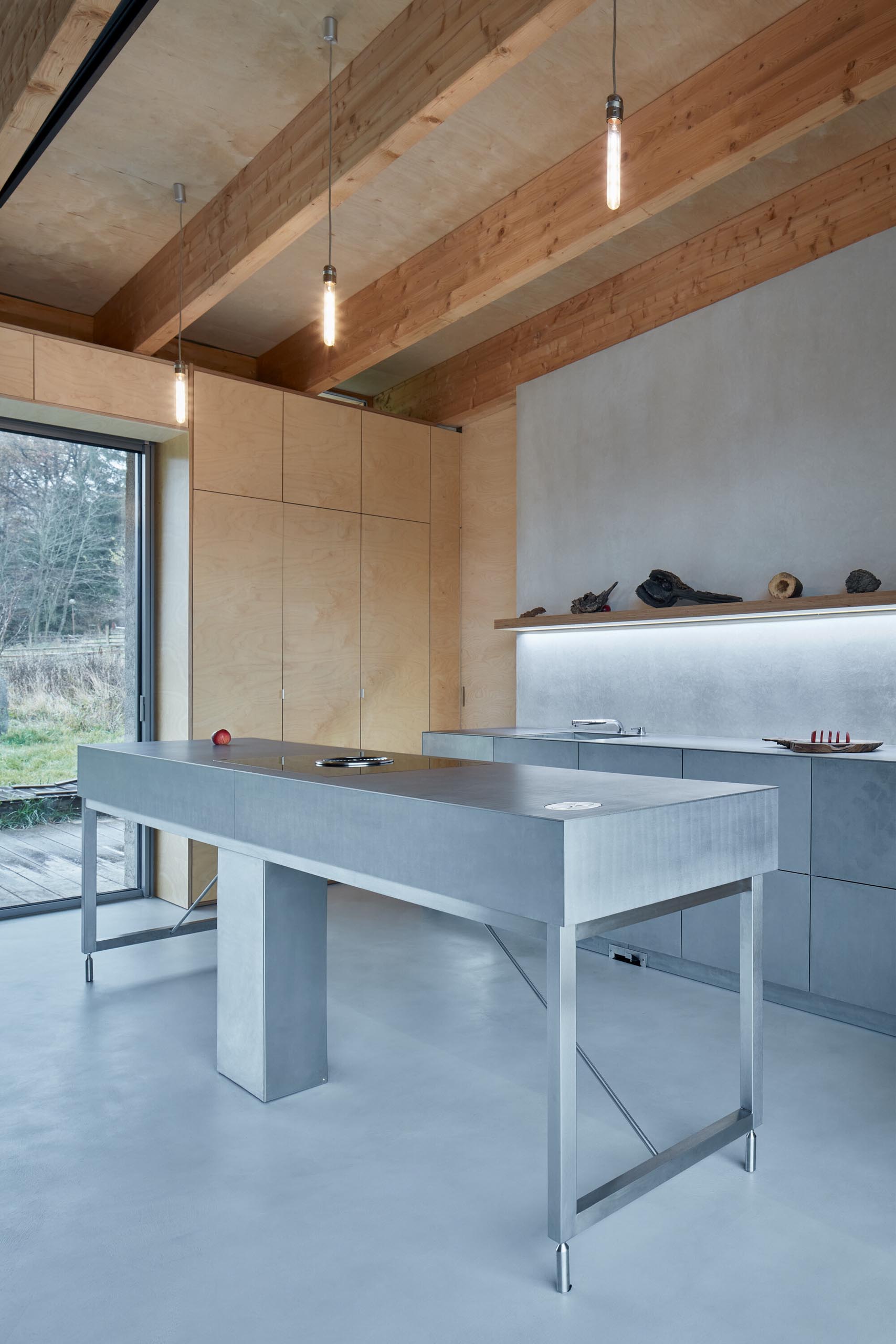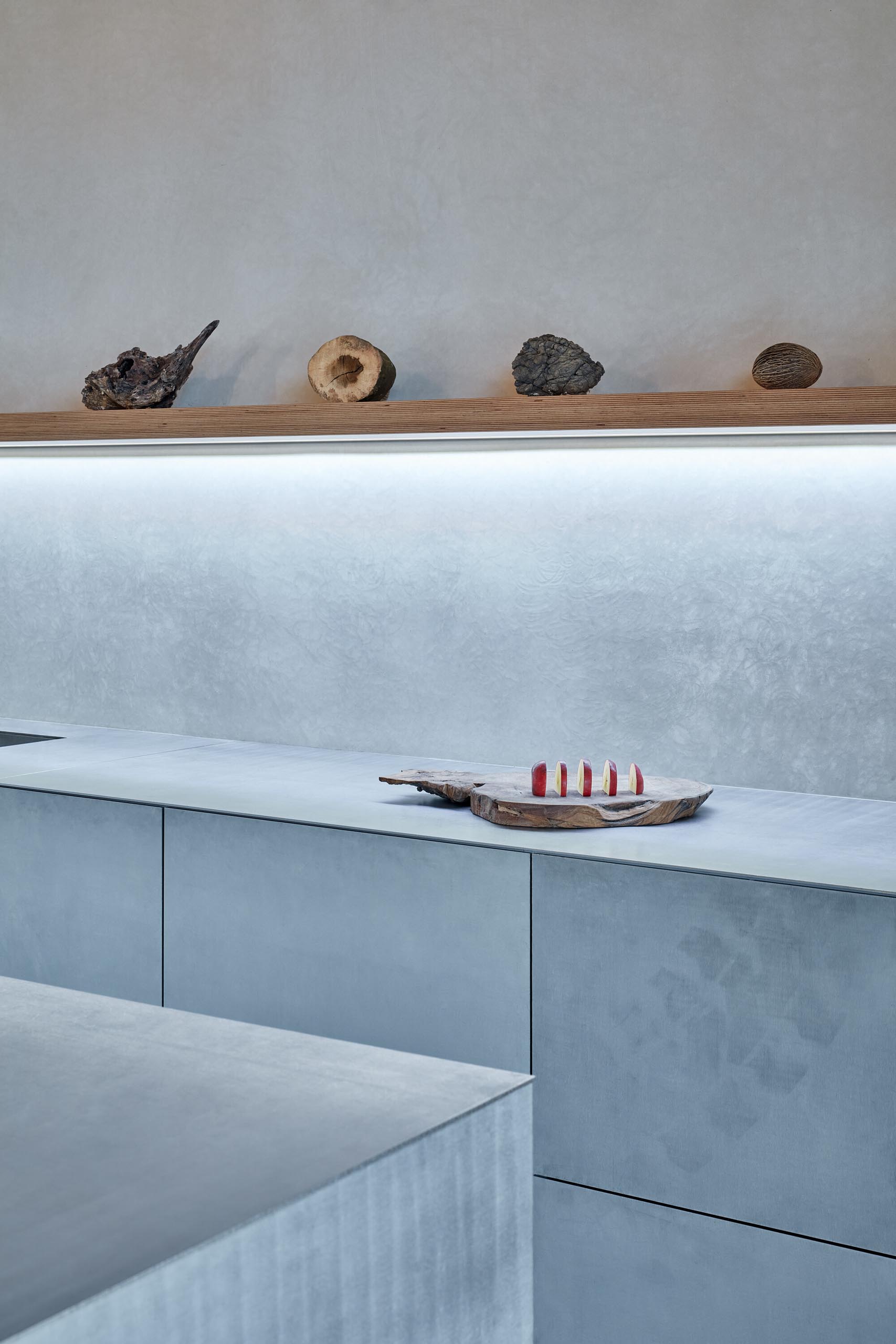 Plywood closets line the hallway that leads to the main bedroom, which is minimally furnished.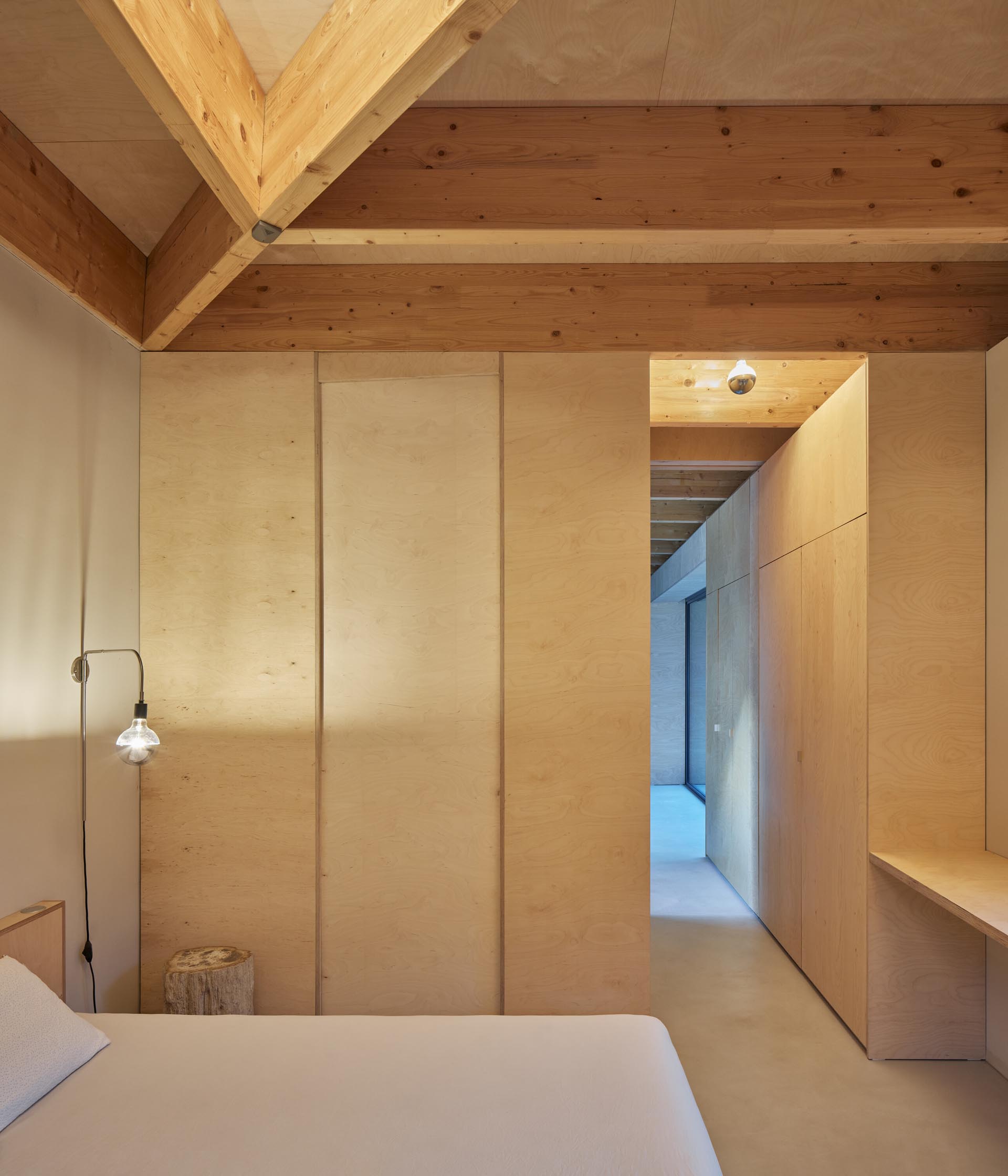 In a child's bedroom, there's a small wood ledge for holding books.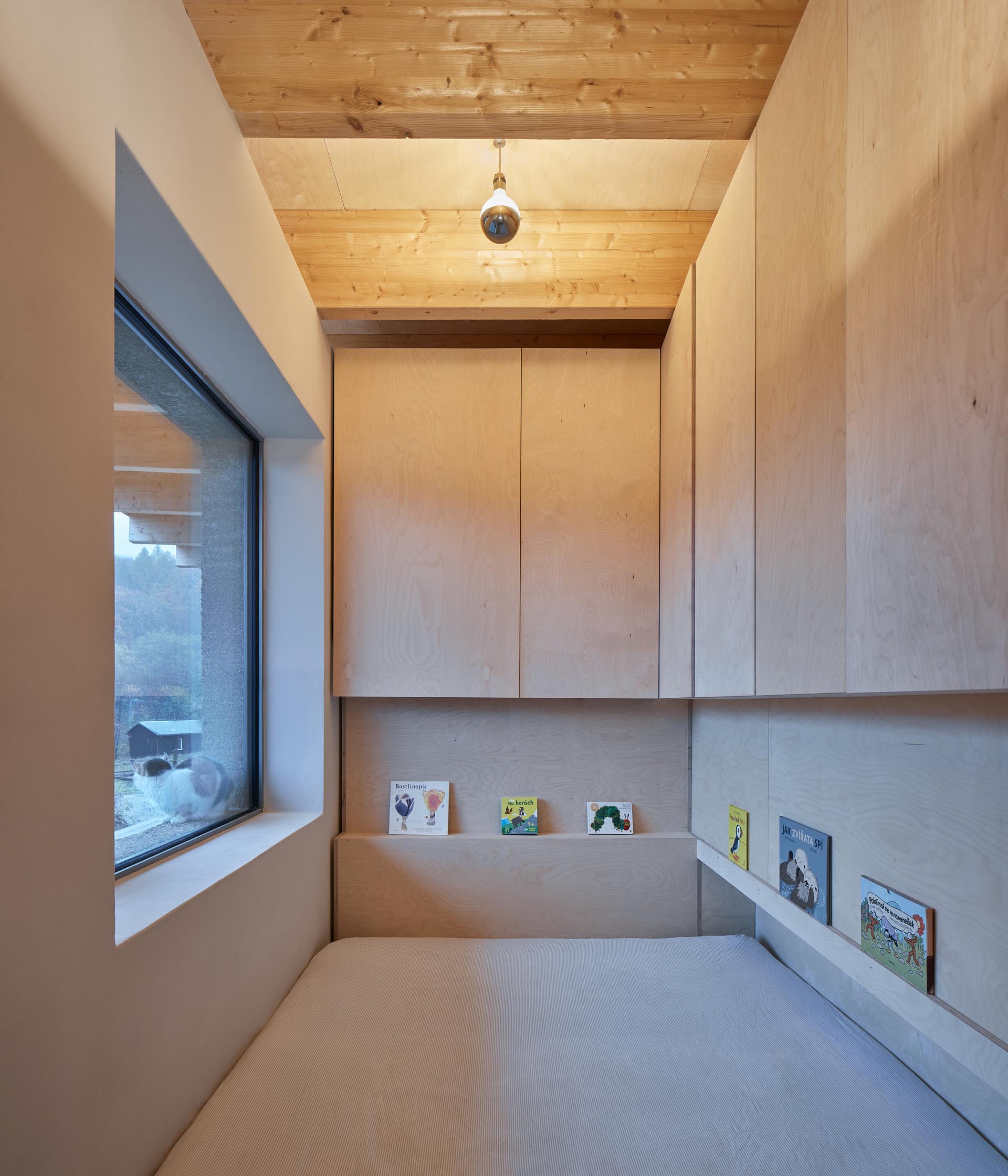 The bathroom has been designed with a built-in sunken bathtub, a minimal wood vanity, and a large picture window.