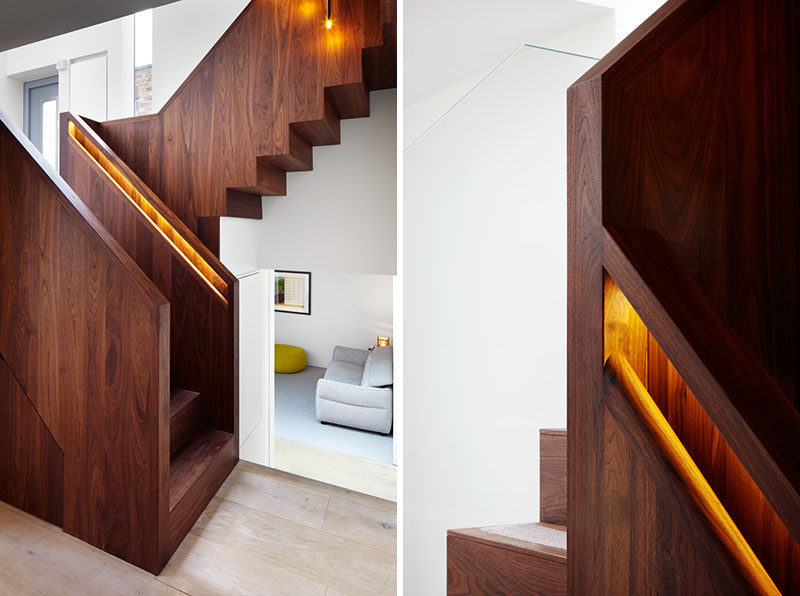 When Fraher Architects were designing the renovation of this London home they included a unique stair lighting detail that improves safety and makes the look of the American Black Walnut staircase that much more original.
Hidden lighting in the tops of the built-in handrails light up the staircase and make the handrail easier to find both at night and during the day.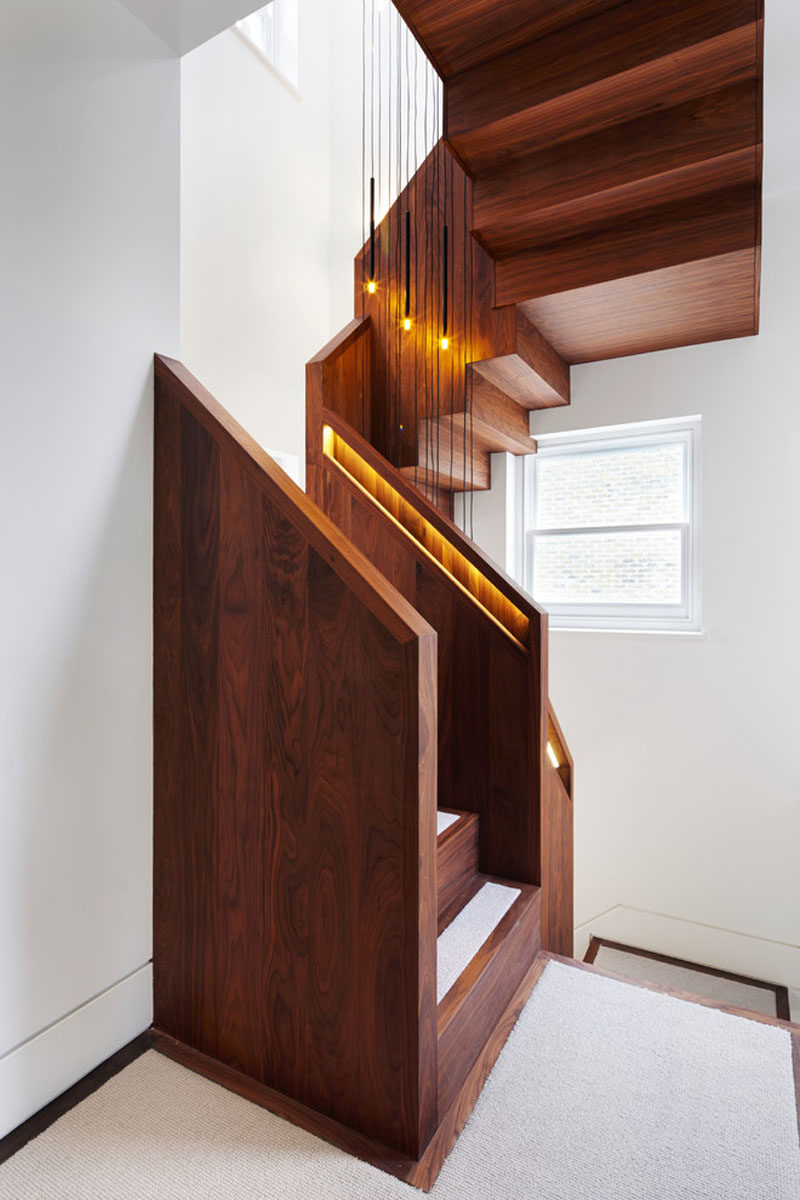 ---
The lighting in the built-in handrails is concealed by the top part of the railings and continues from the bottom of the staircase all the way up to the top floor.
---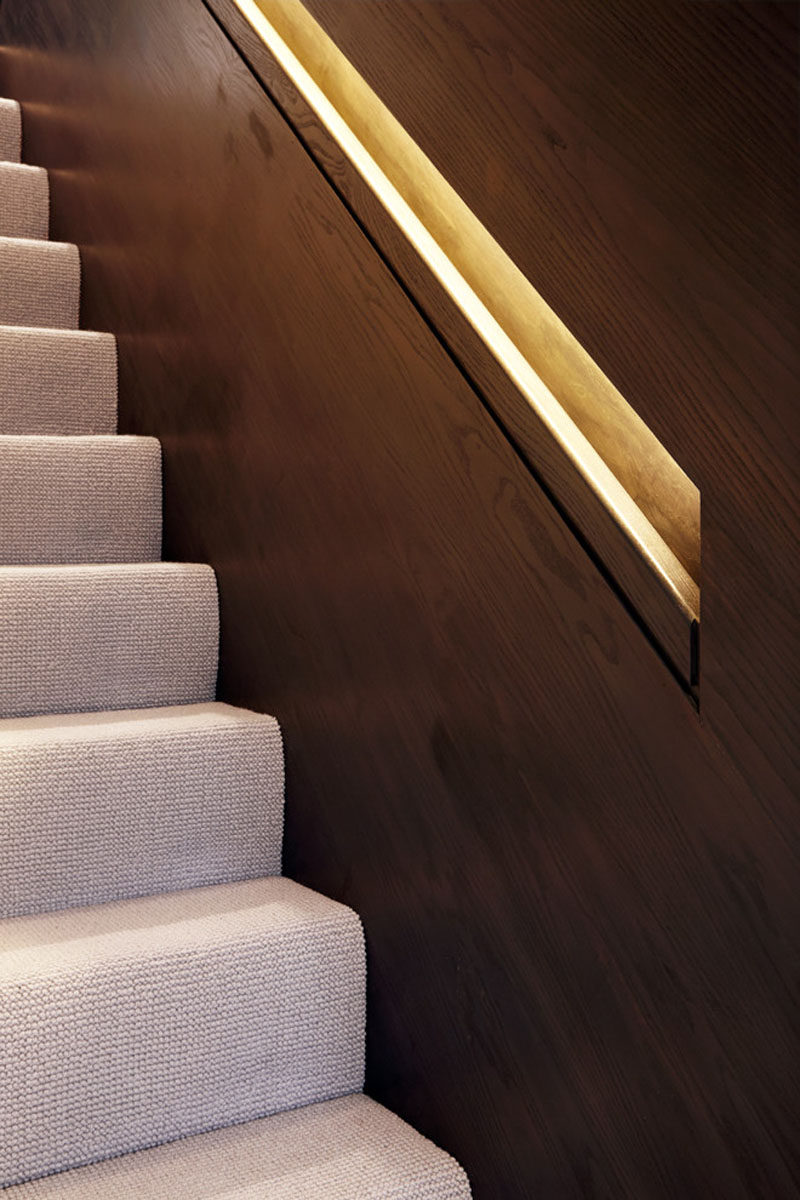 ---
Small pendant lights have been hung down the middle of the staircase to add more soft lighting and compliment the lights inside the railings.
---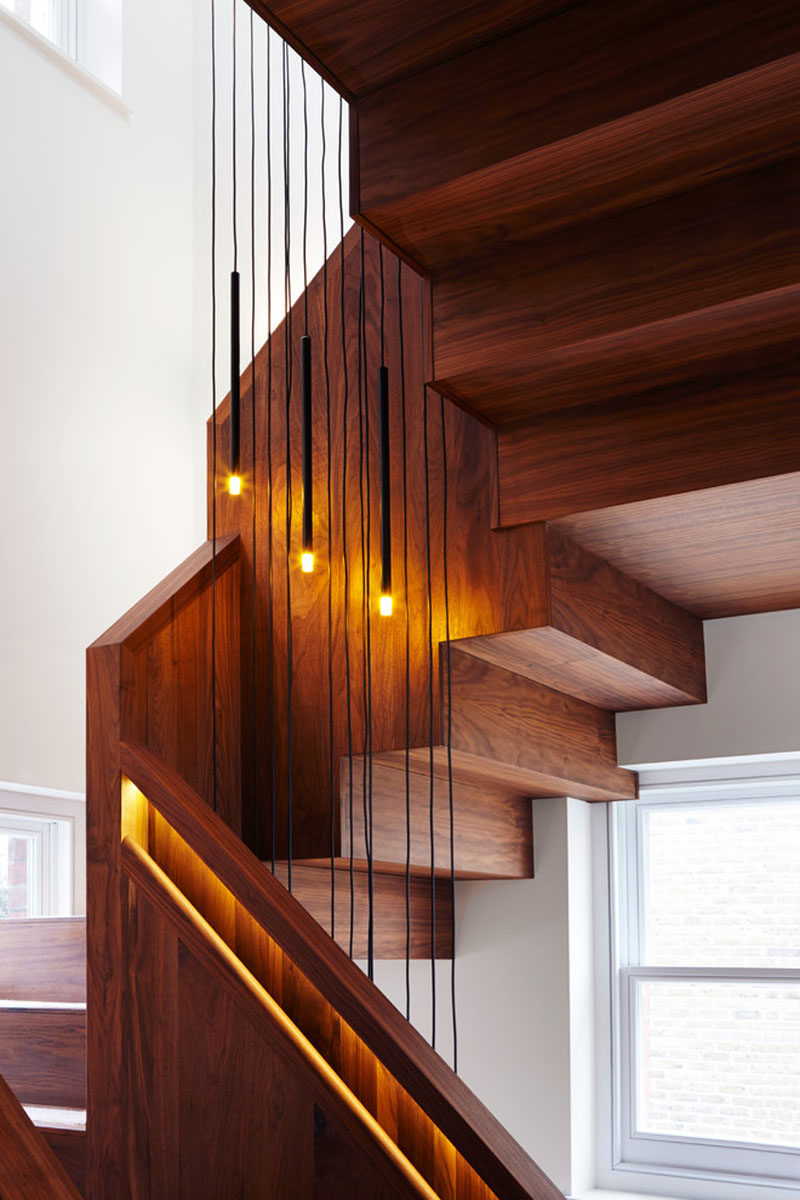 ---
Here's a look at what the stairs look like when the hidden lighting is turned off.