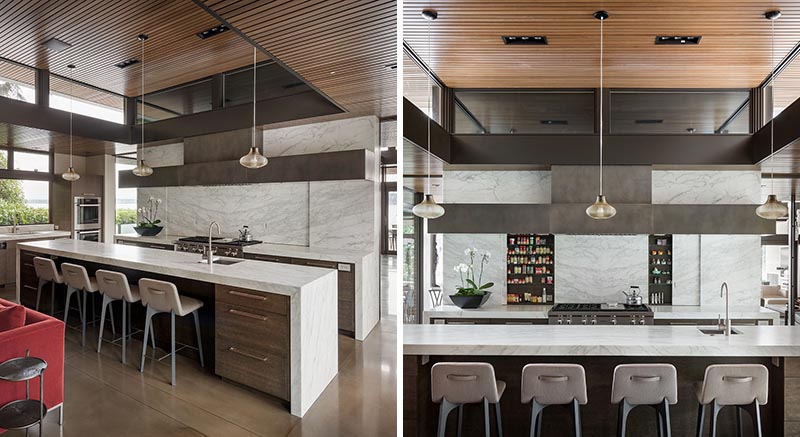 In a Seattle house designed by Stuart Silk Architects, there's a hidden design detail in the kitchen that deserves some attention.

Spice racks and shelves are often overlooked, however in this kitchen there are two sliding panels neatly disguised on either side of the stove.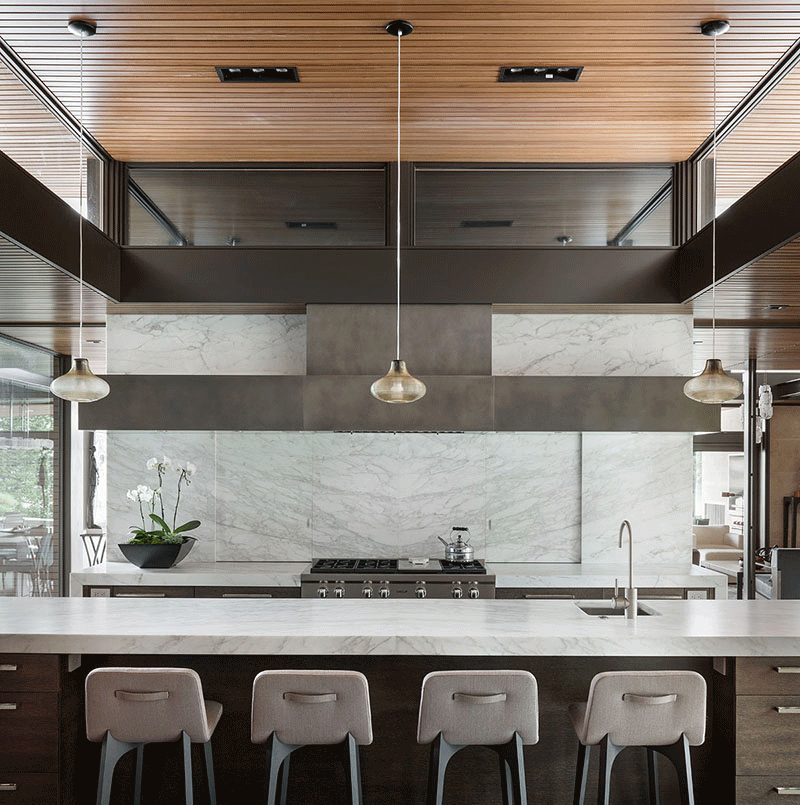 With stone fronts cut from the same slab that's used on the wall, the hidden cabinets are able to seamlessly blend in with their surroundings and provide storage in an otherwise under-utilized space.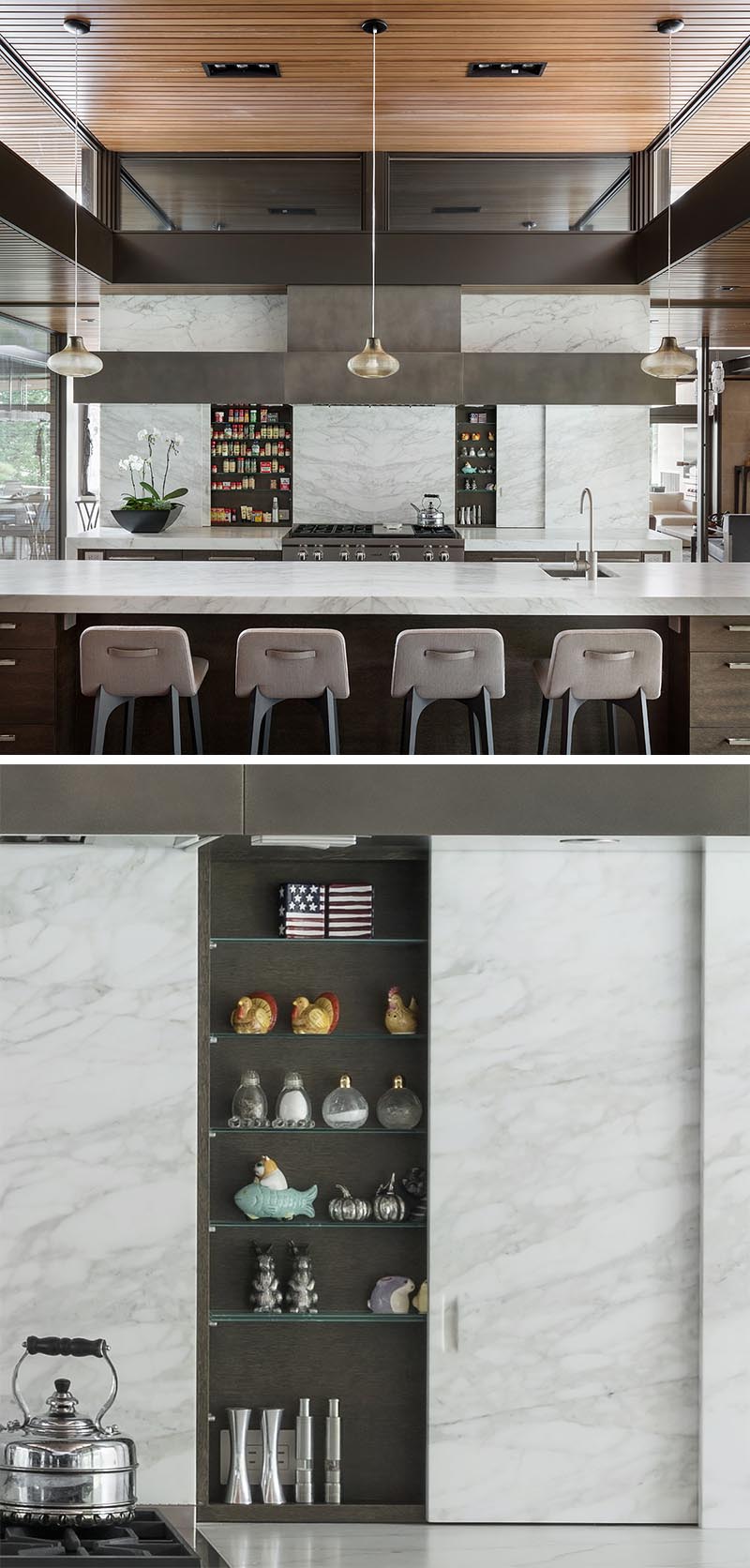 The sliding doors have small finger pulls, while inside, the shallow glass shelves provide enough storage for spice jars and salt & pepper shakers. Also tucked away within the cabinets are outlets, making it easy to plug-in countertop appliances.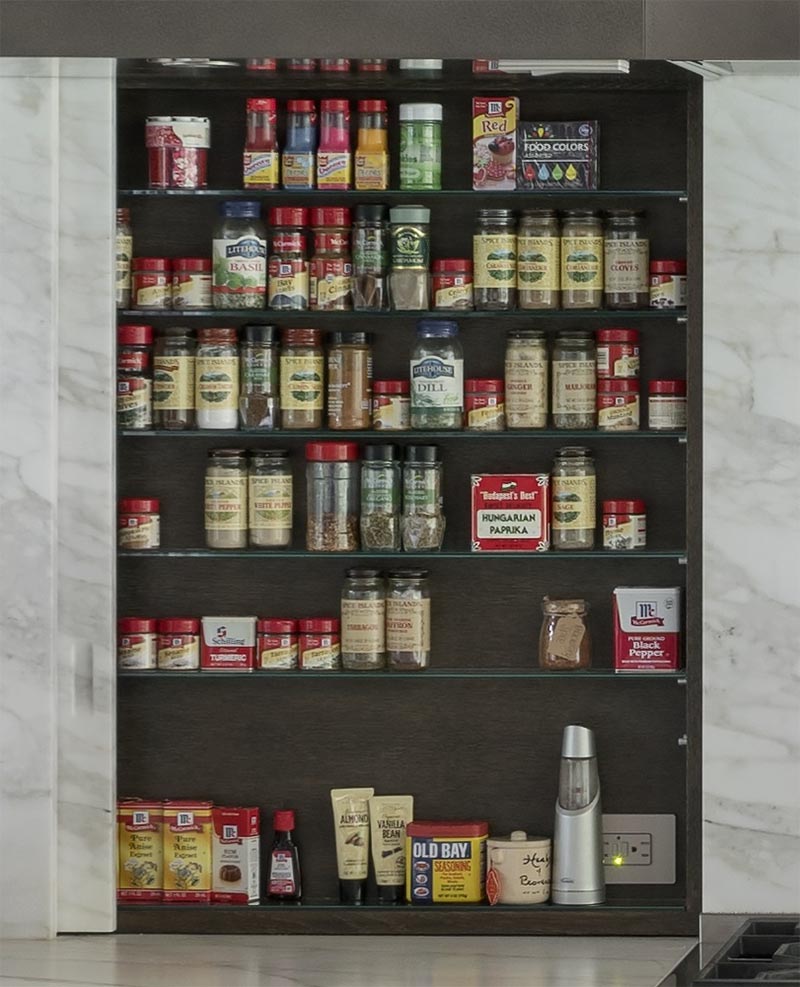 Photography: Aaron Leitz | Architecture, Interior Architecture, and Finish Selections: Stuart Silk Architects