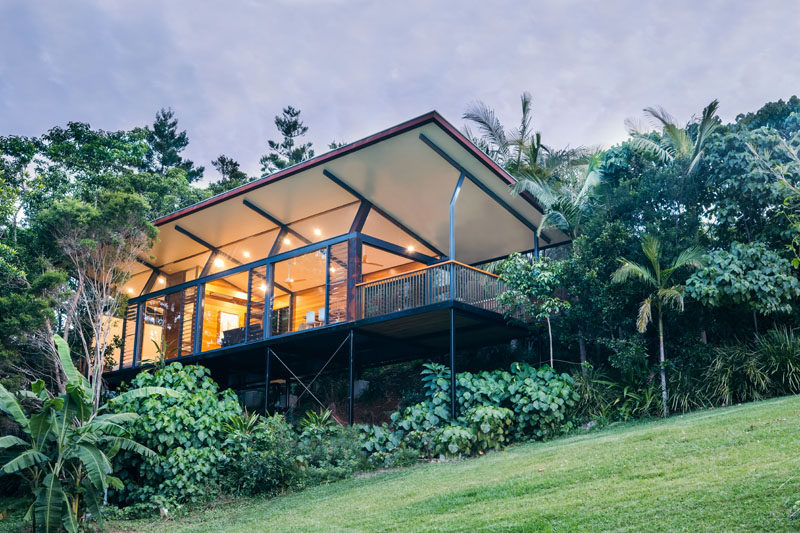 Harley Graham Architects have designed a small guest pavilion in Australia, that's somewhat concealed from view by the surrounding rainforest.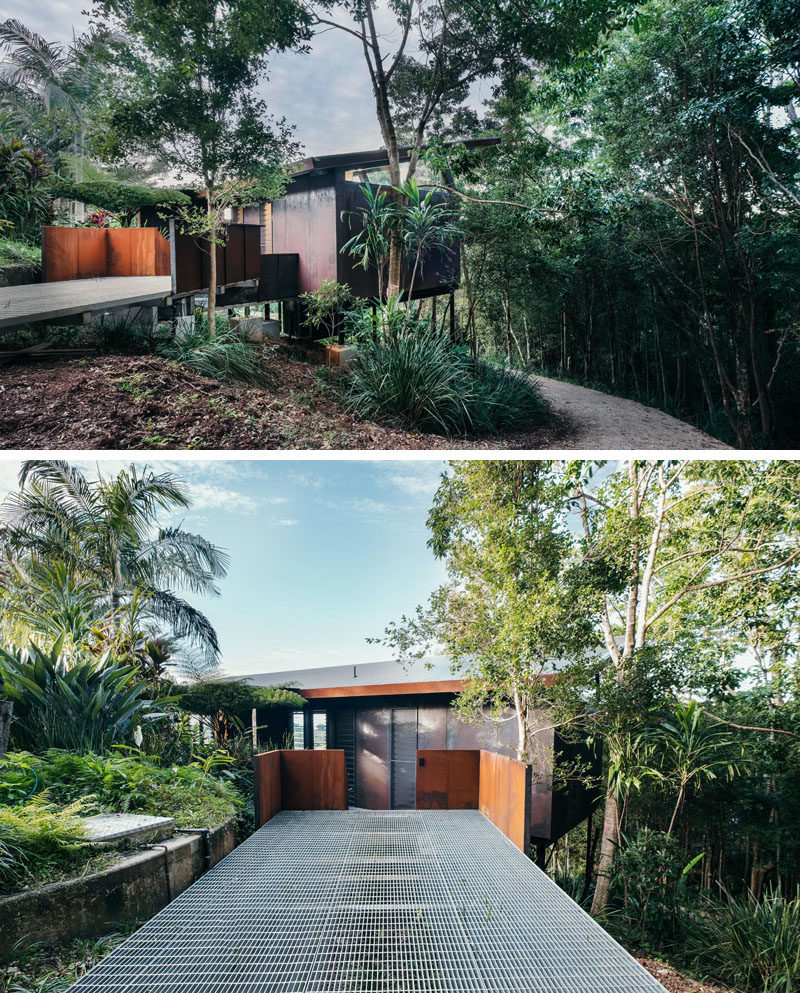 ---
Stainless steel grates underfoot and weathering steel wraps around the southern facade and guides people the entrance.
---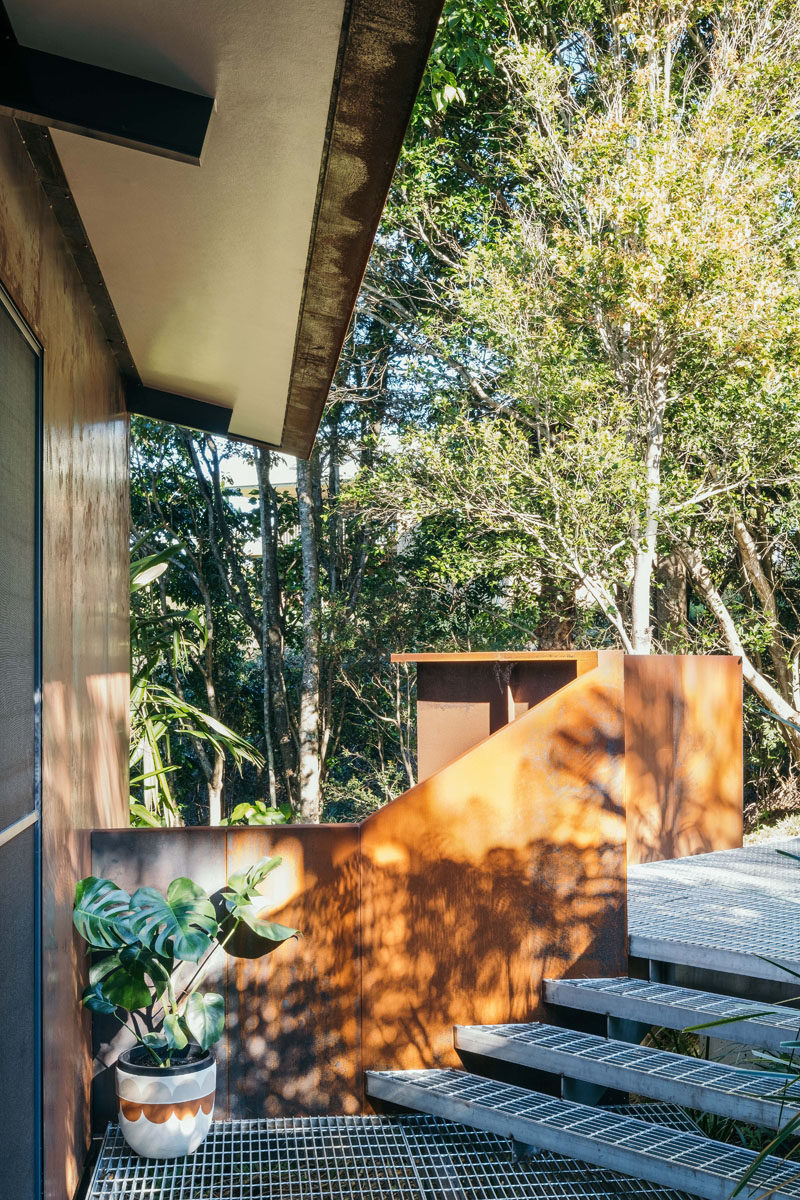 ---
Inside, the social areas of the guest pavilion are open plan with the living room at one end, the kitchen and dining area in the middle, and a balcony at the other end.
---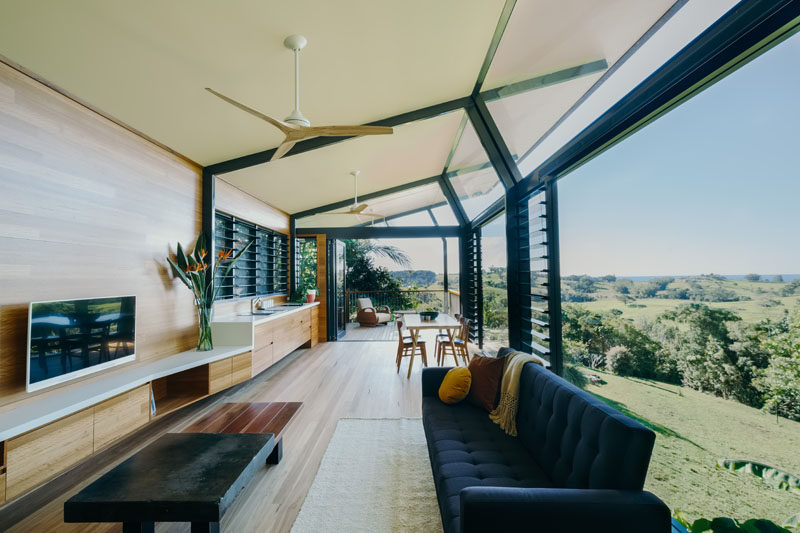 ---
The guest pavilion has rolling mountain views, dotted with weatherboard farm houses, and framed by the pacific ocean beyond.
---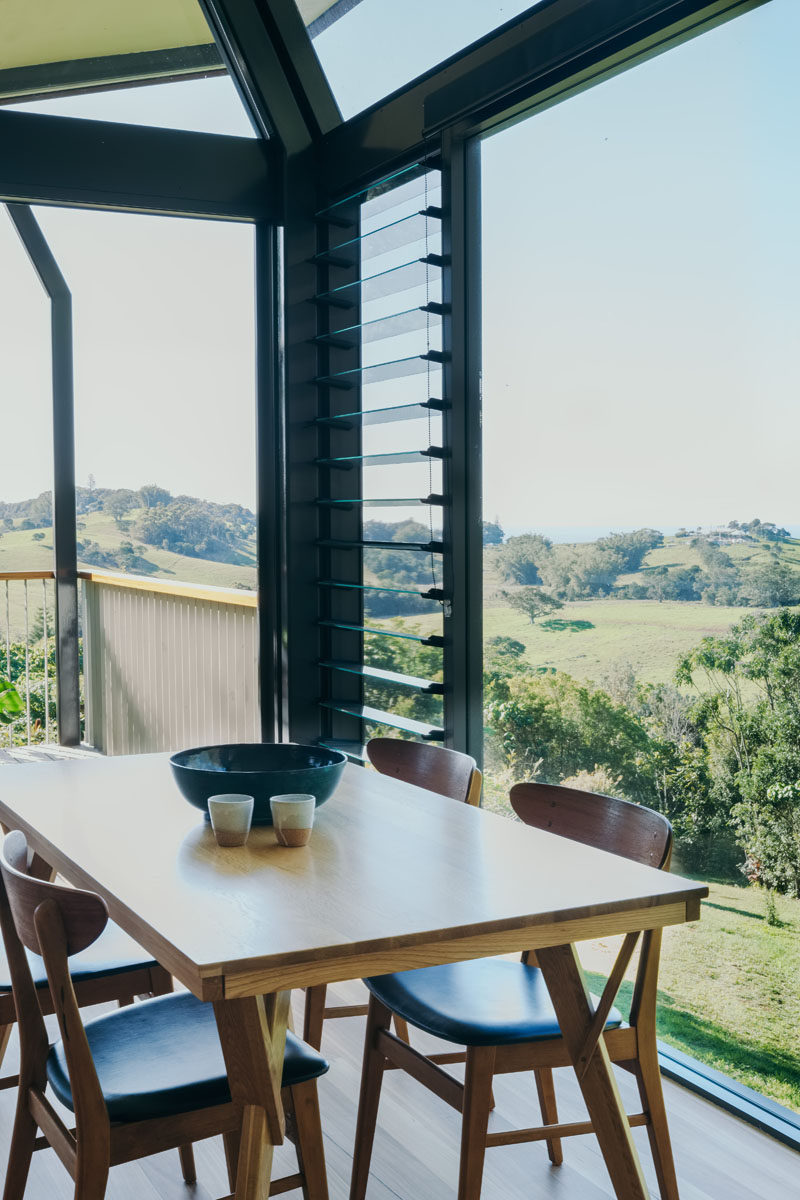 ---
Except for the ceiling and bathroom floor, the whole interior of the studio has been clad in hardwood. Blackbutt wraps from the floor up the back wall as well as being used for all of the kitchen, living and bathroom joinery. The use of hardwood adds warmth, sensuality and consistency to the space.
Hidden behind a wall by the door is the bathroom and the bedroom.
---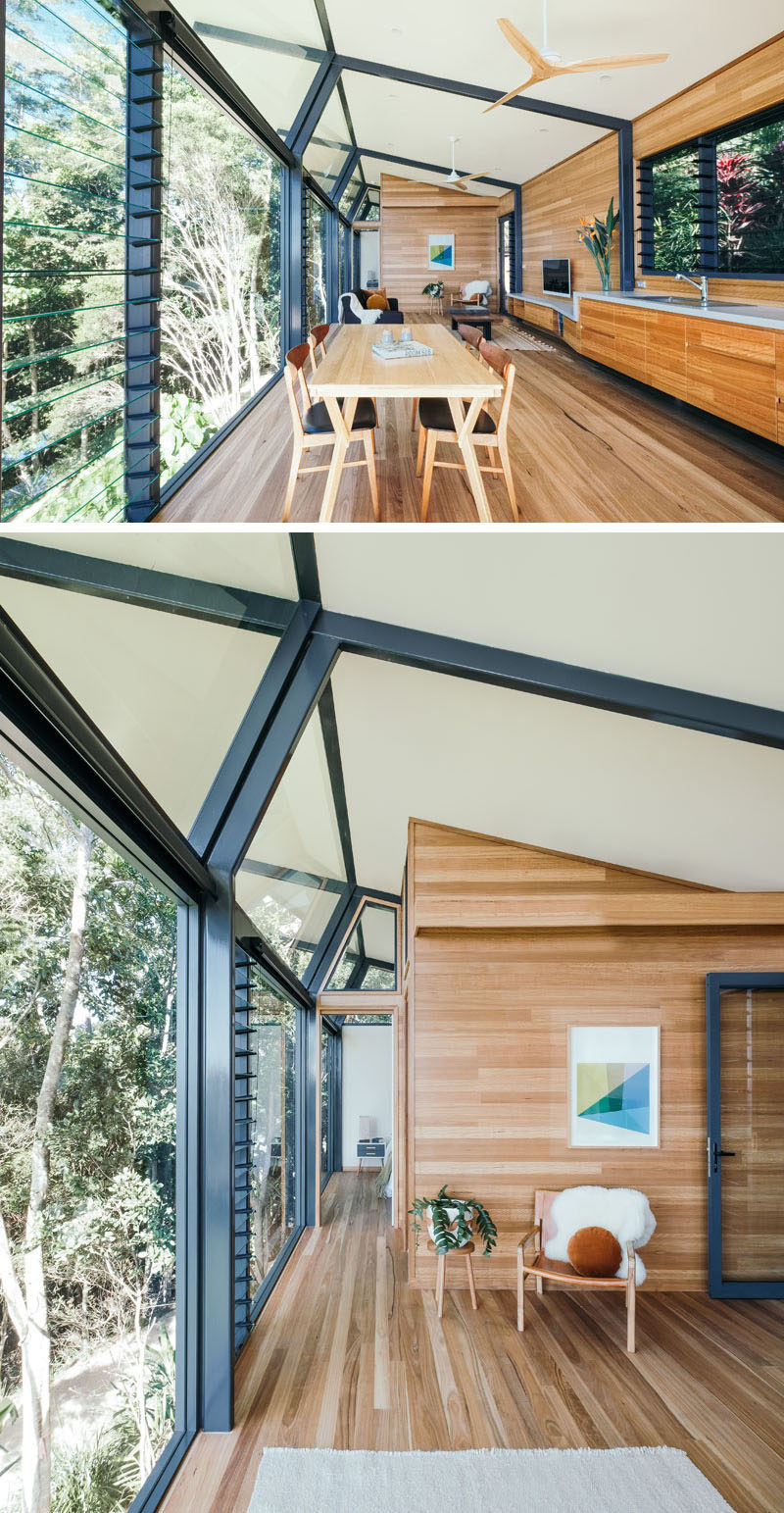 ---
From this angle, it easy to see that the roof appears to float over the pavilion, forming a large protective plate.
---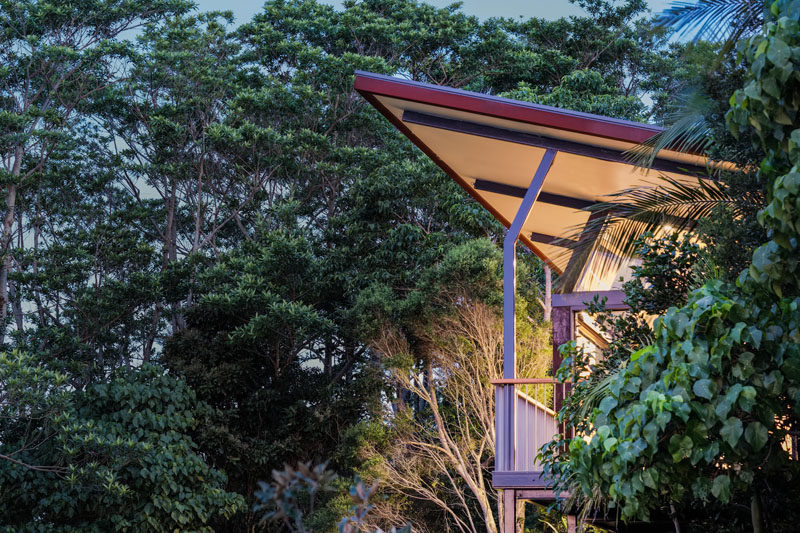 ---
Here's a look at the floor plan that shows the layout of the guest pavilion.
---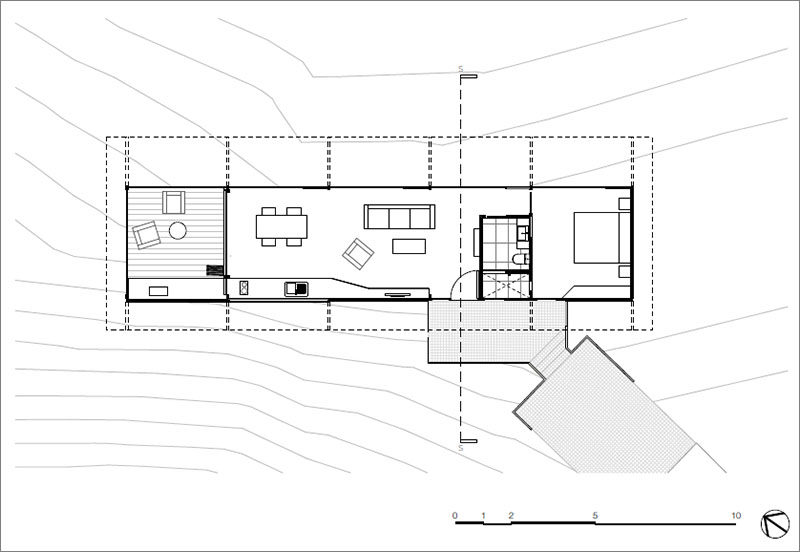 Architect: Harley Graham Architects | Team: Max, Harley, James | Engineer: Phillip Wallace | Builder: Gary Harvey
---