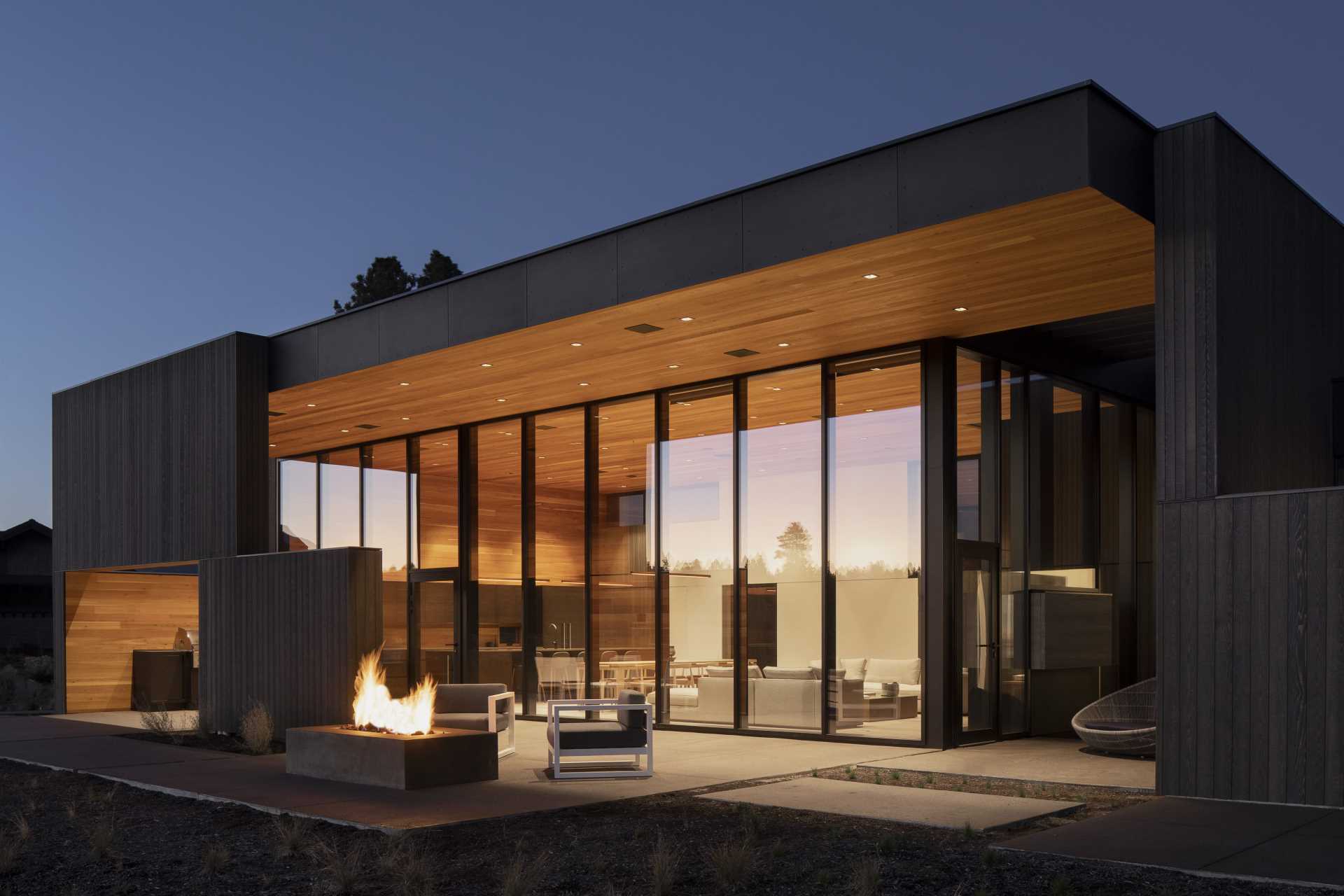 Architecture and interior design firm Hacker has completed a new modern home with noticeably high ceilings near Bend, Oregon.
An exterior of cedar, steel, and glass gives the house a bold presence in the shrubby landscape that surrounds it.
A path leads between the different volumes of the house to guide visitors to the front door.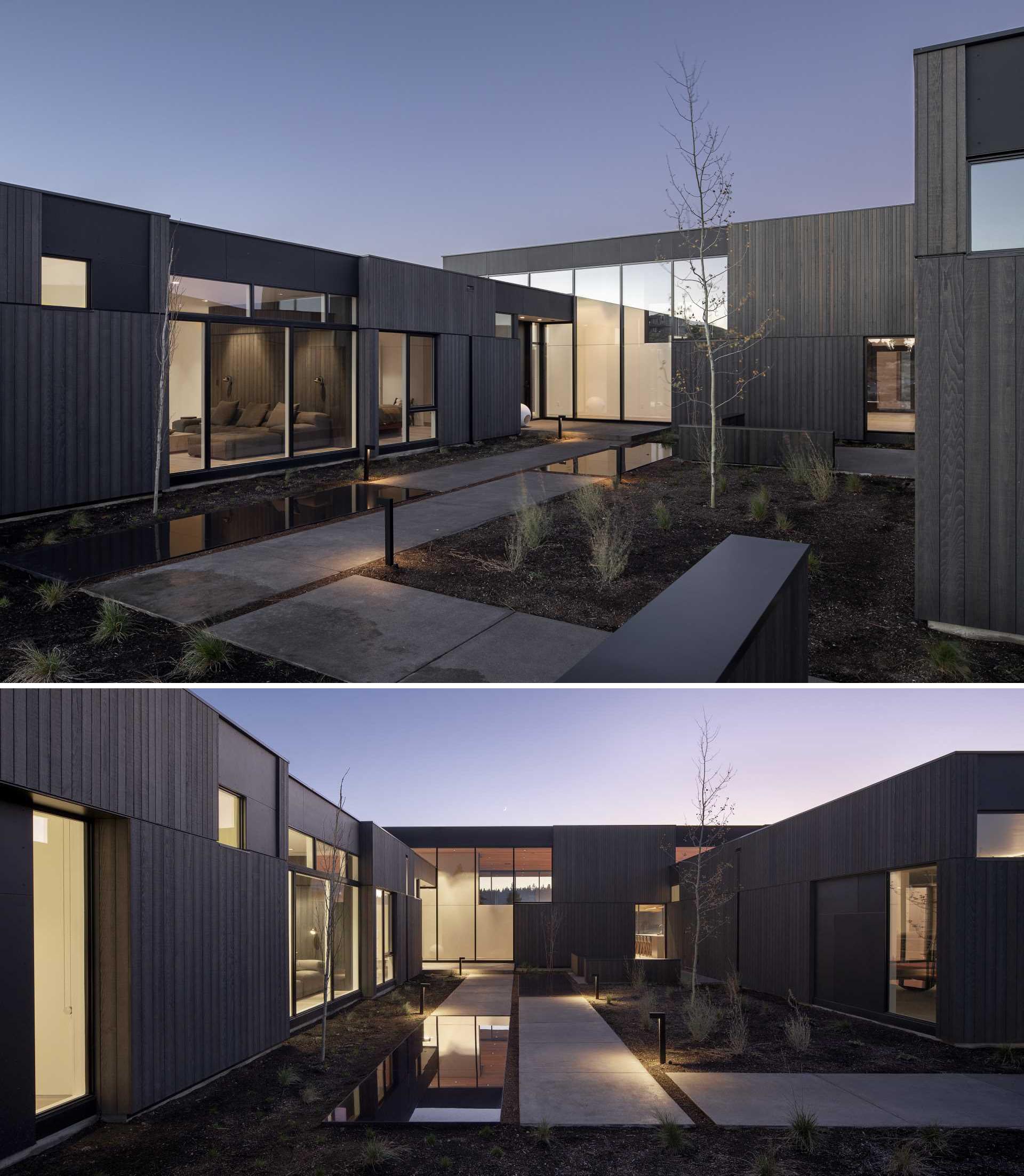 Key to the design of the house is the open-plan living room, dining room, and kitchen, which all enjoy the wood-lined high ceiling and tall windows.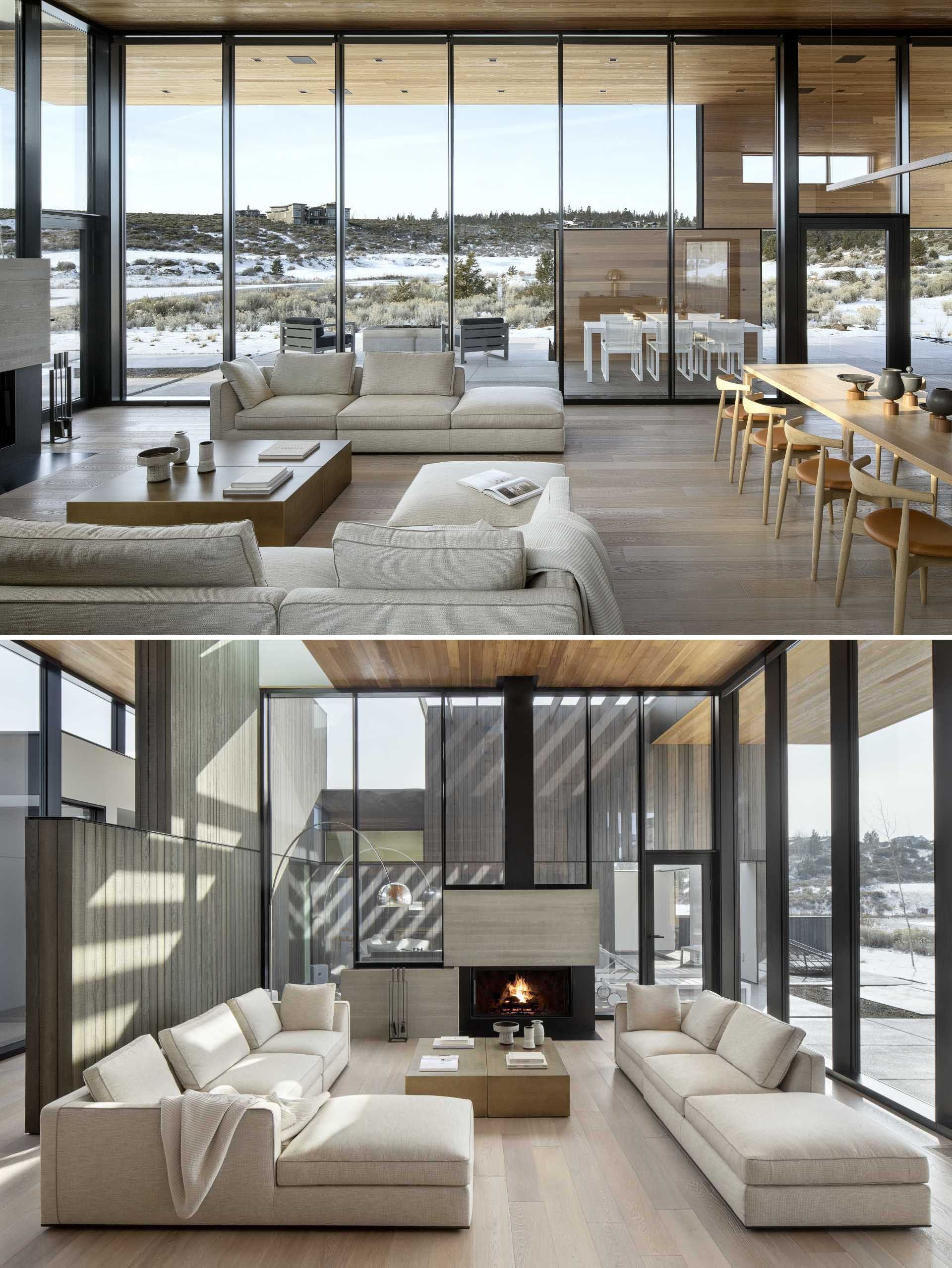 The tall windows are featured on multiple walls, while the living room includes a wood-burning fireplace.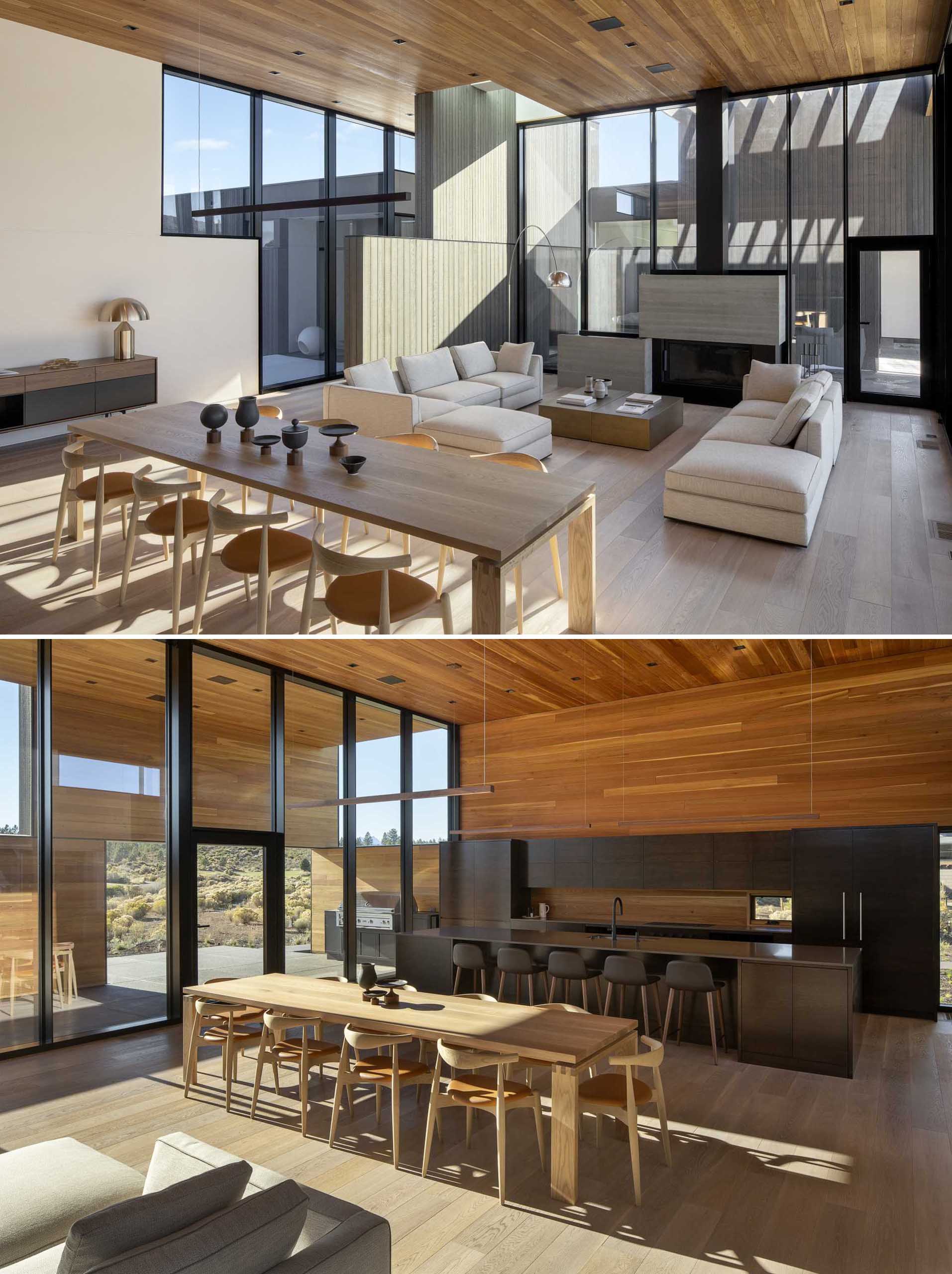 The dining area separates the living room from the kitchen, where black cabinets and a long island create a contrasting dark element to the open room.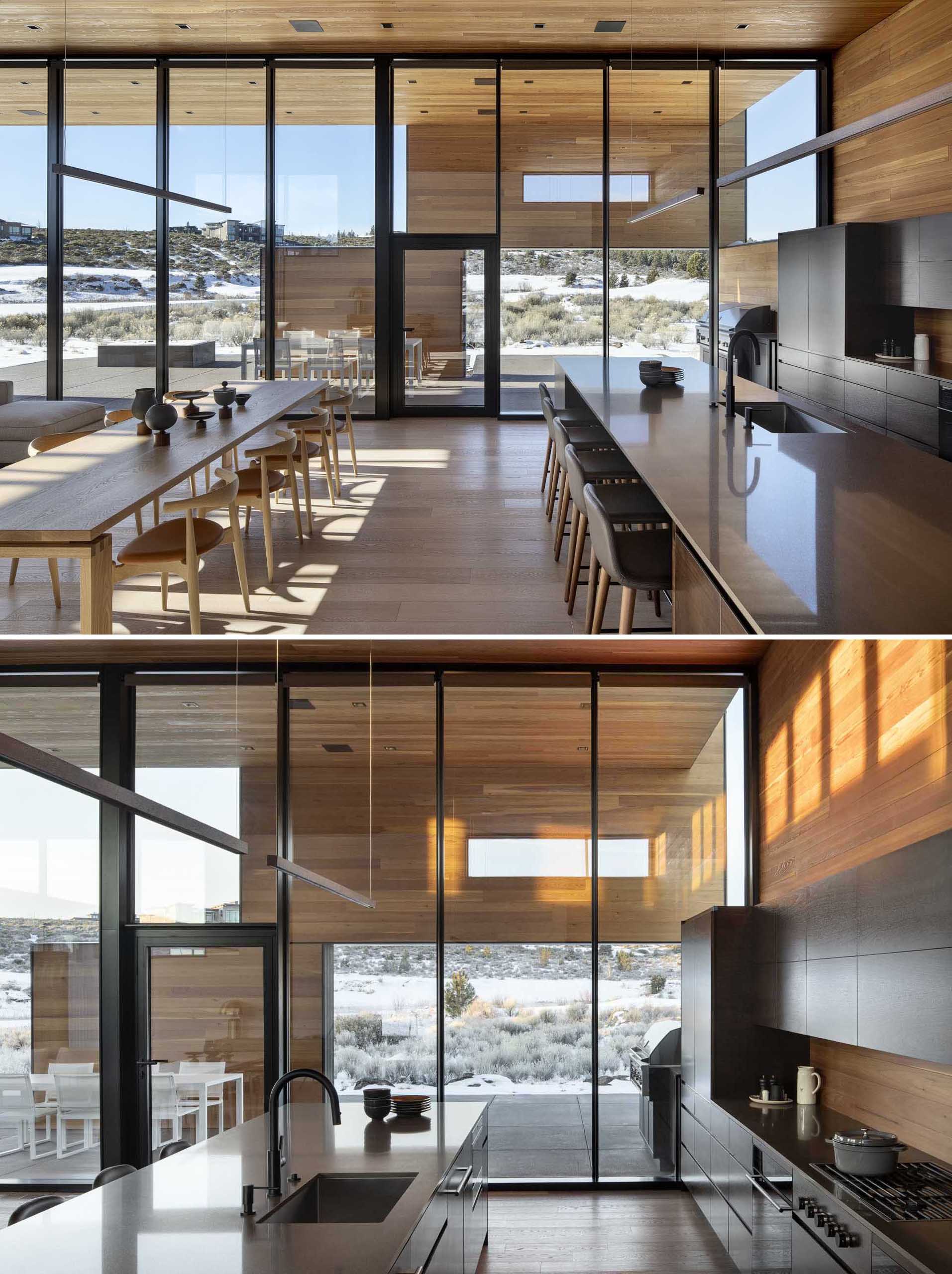 A covered patio provides a place to enjoy uninterrupted views.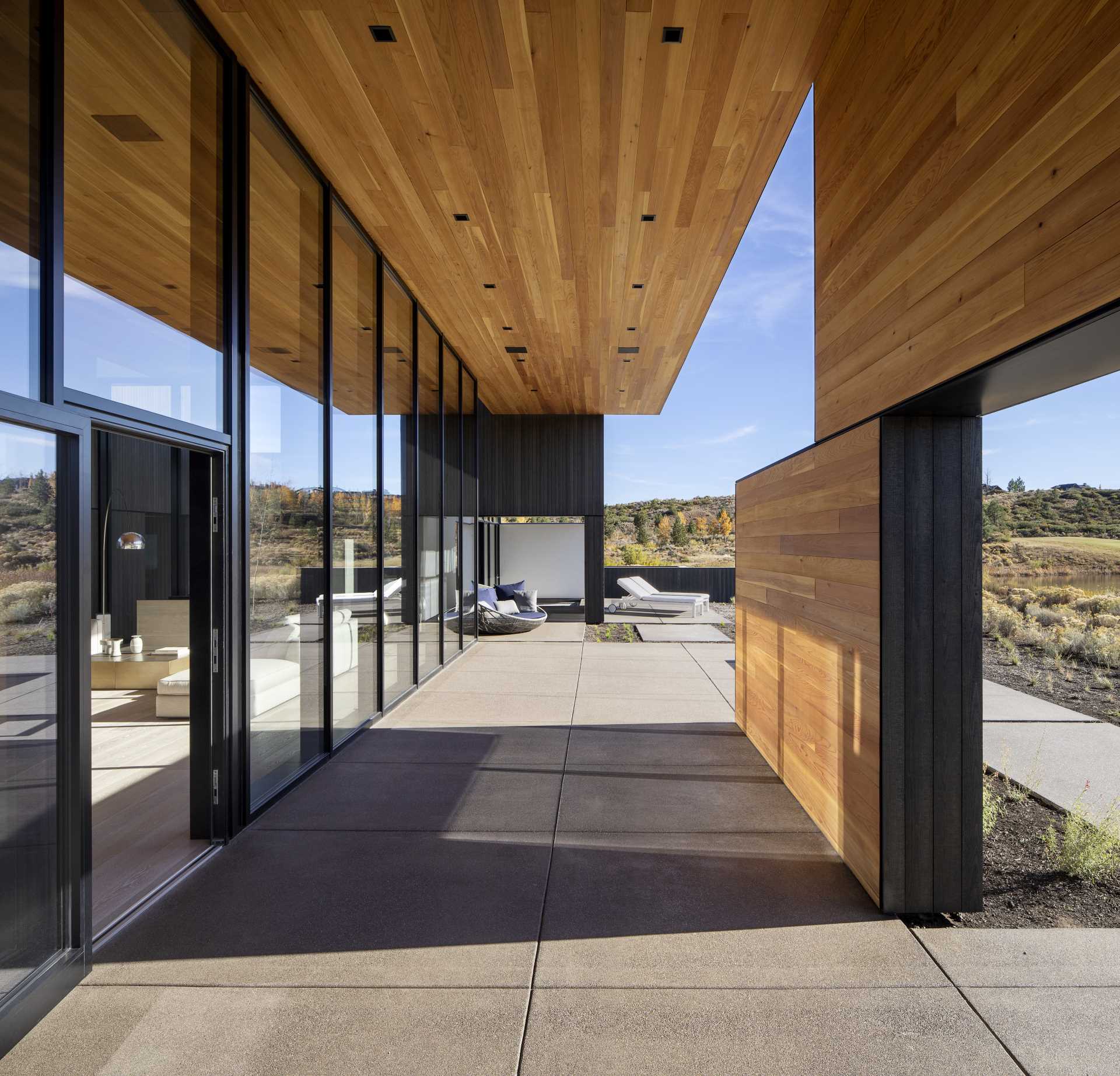 In one of the bedrooms, light wood cabinets compliment the light walls, floors, and bedding.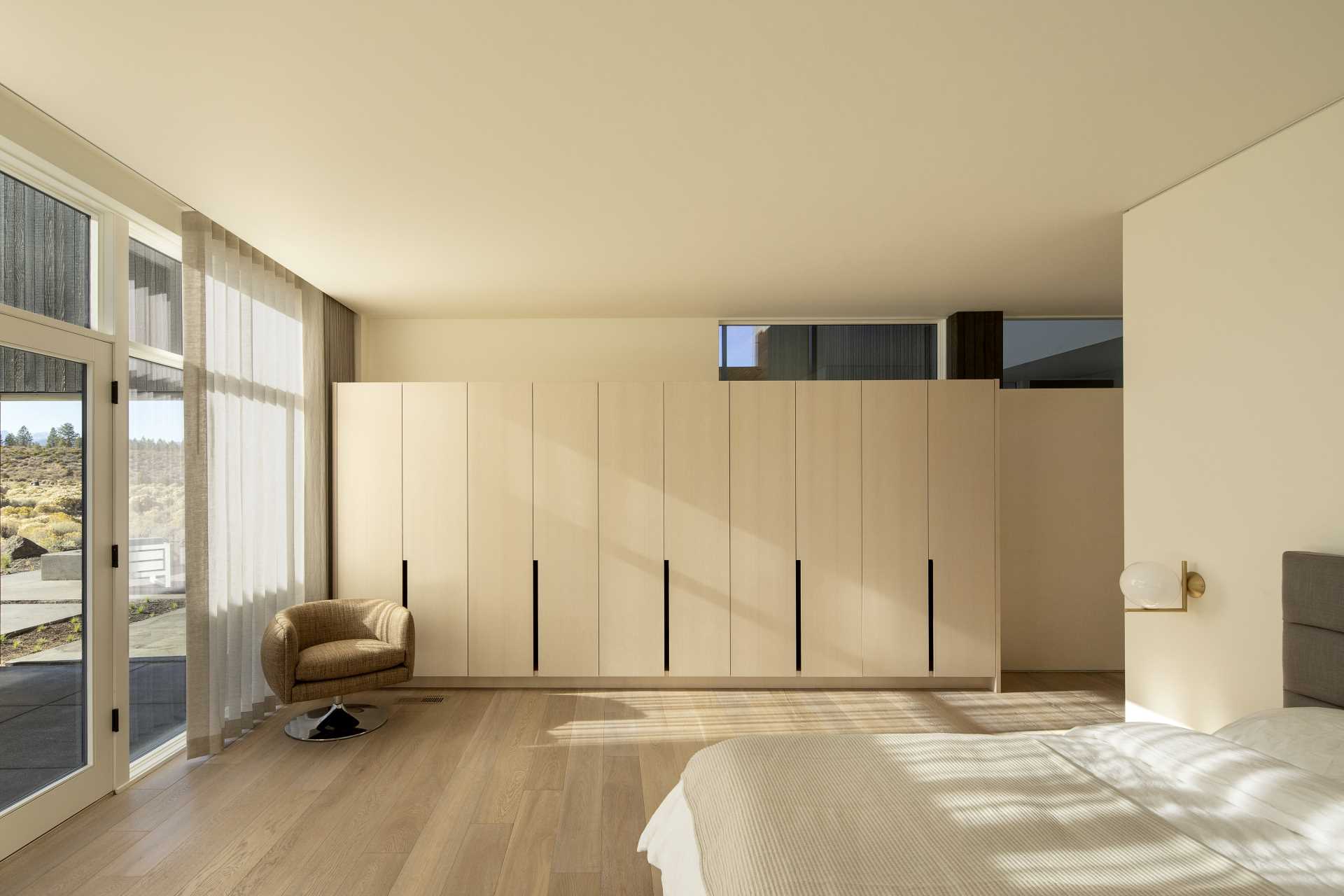 The home also has a built-in hot tub.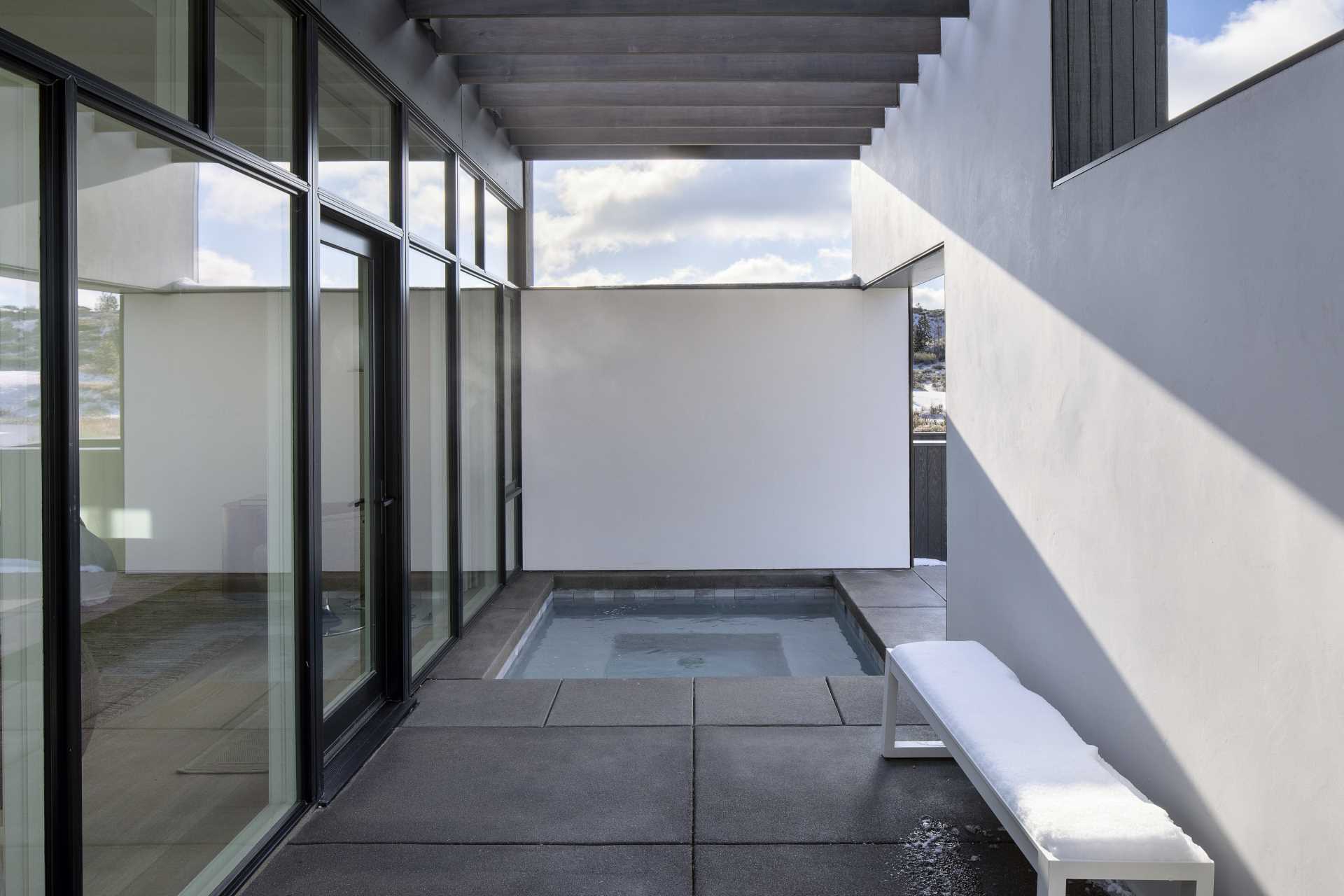 Photography: Jeremy Bittermann/JBSA | Architecture and Interiors: Hacker | Contractor: Kirby Nagelhout Construction | Structural Engineer: Madden & Baughman | Hacker Design Team: Corey Martin – Design Principal, Jennie Fowler – Interior Design Principal, Nic Smith – Design Director, Jeff Ernst – Project Architect