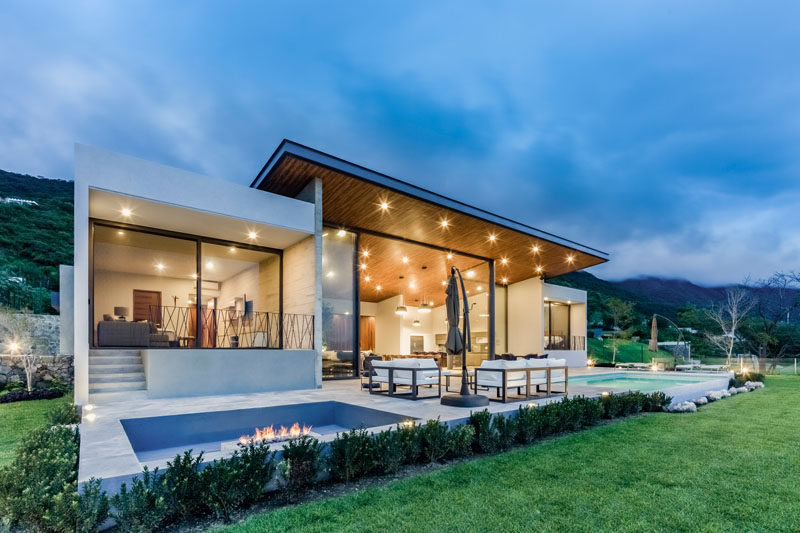 FARQ Arquitectos have designed a new house in Jocotepec, Mexico, that sits on a sloped site and features high ceilings, open spaces, and lake views.
Throughout the home, the materials and finishes are mainly from the area, like the stone wall at the front of the property.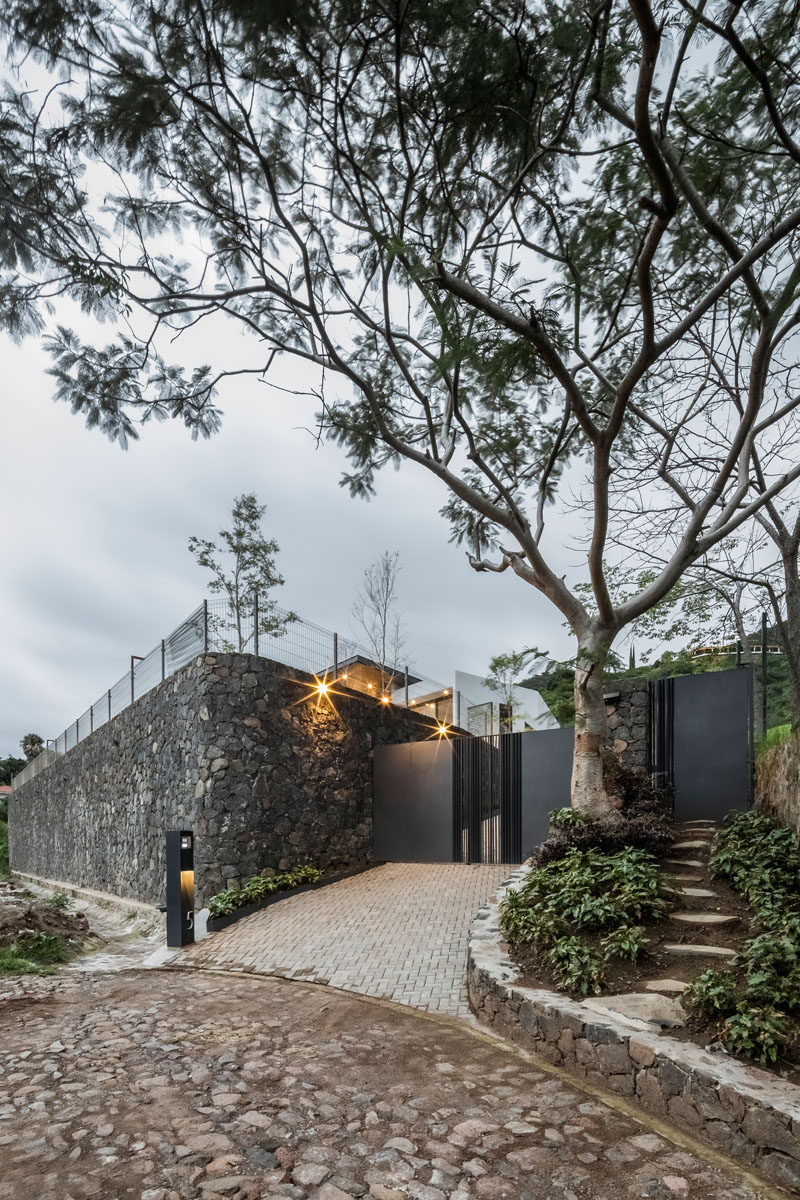 ---
Through the gate, the stone wall continues alongside the driveway and leads up to the front door.
---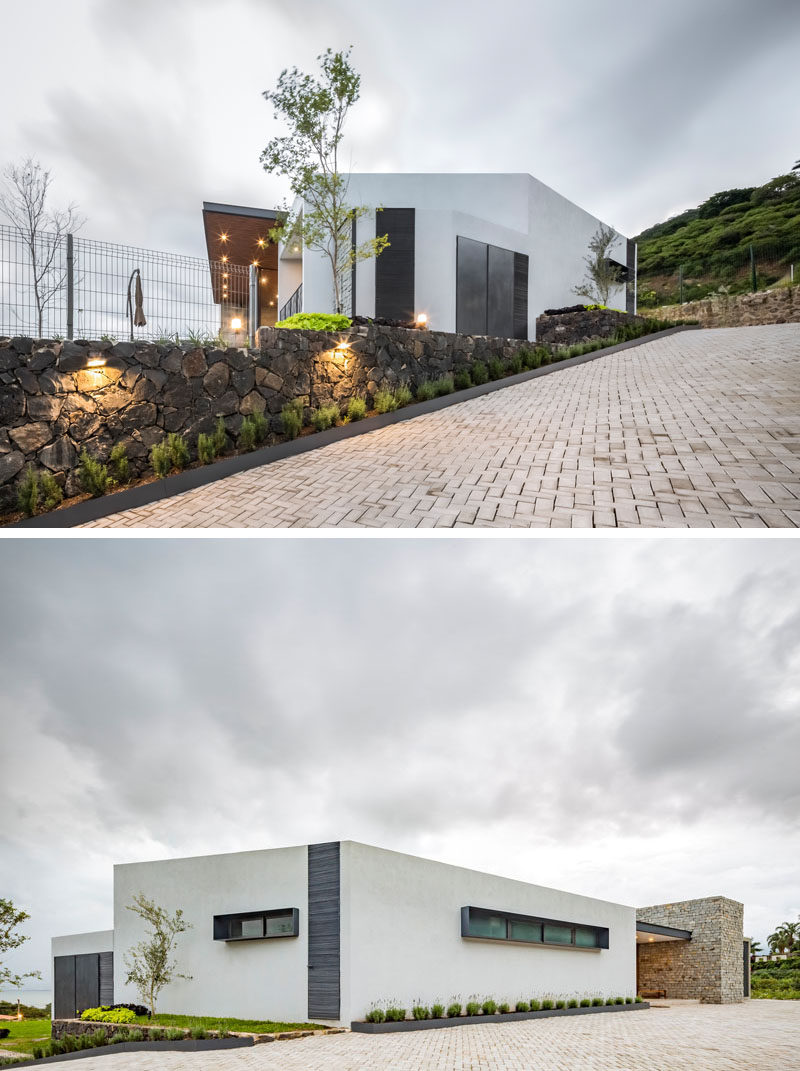 ---
Stepping inside, there's an immediate warmth from the use of wood throughout the interior. A set of small stairs leads from the wood front door down into the open living area.
---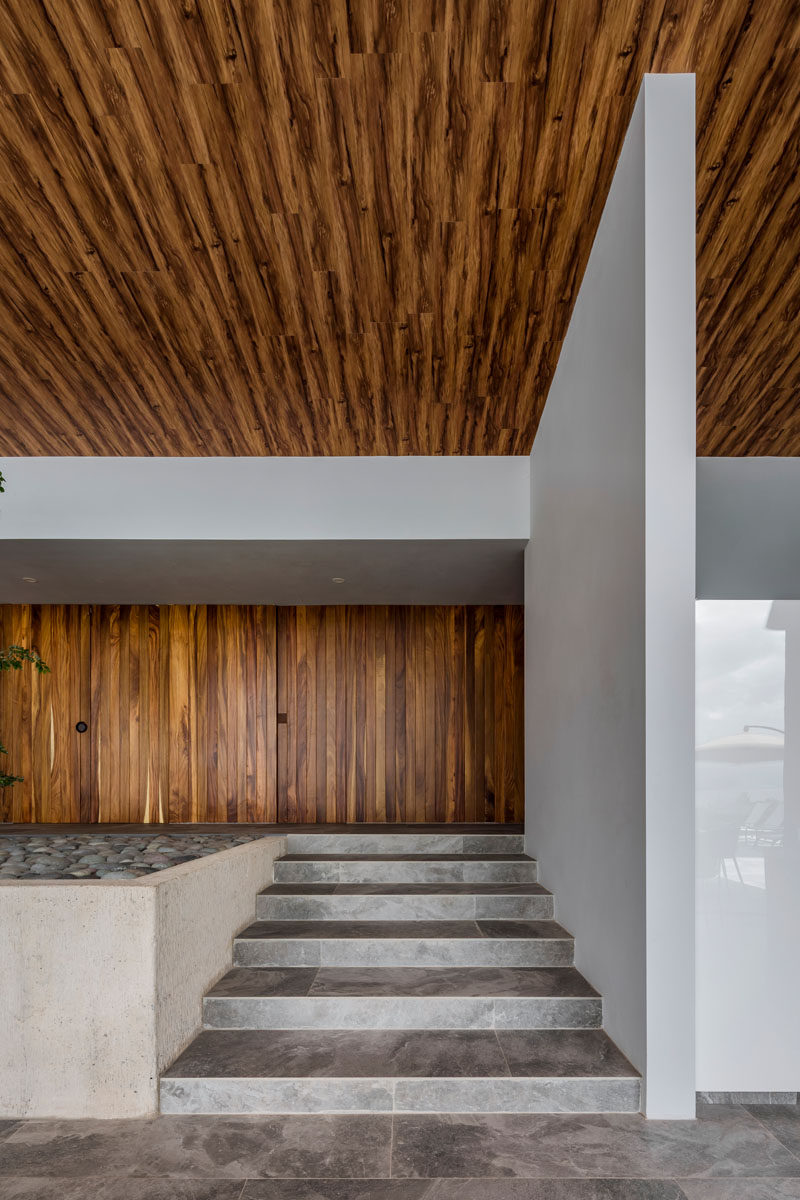 ---
The living room and dining room share the open space and look out to the backyard and views through large sliding glass walls.
---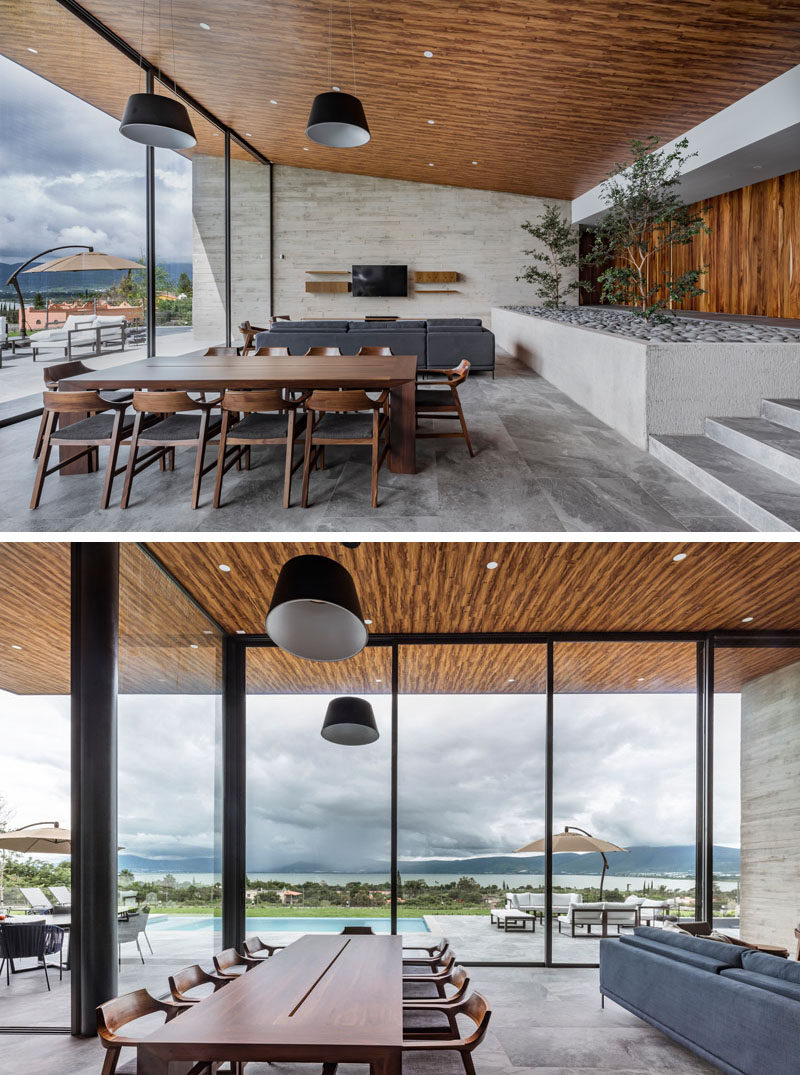 ---
These sliding glass walls can be opened to create a true indoor / outdoor living environment, and the large overhanging wood ceiling flows seamlessly to the outside.
---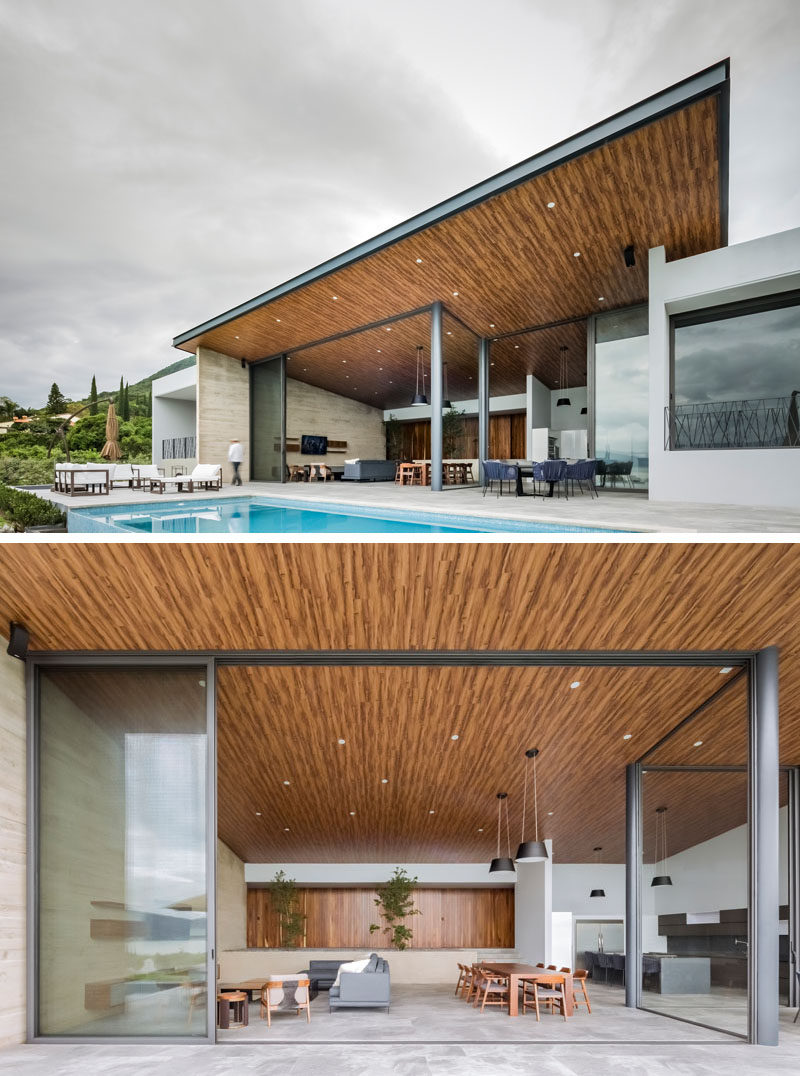 ---
Outside, there's a sunken firepit, an outdoor lounge with an umbrella, a swimming pool and a landscaped lawn. Located under the roof overhang is an outdoor dining area too.
---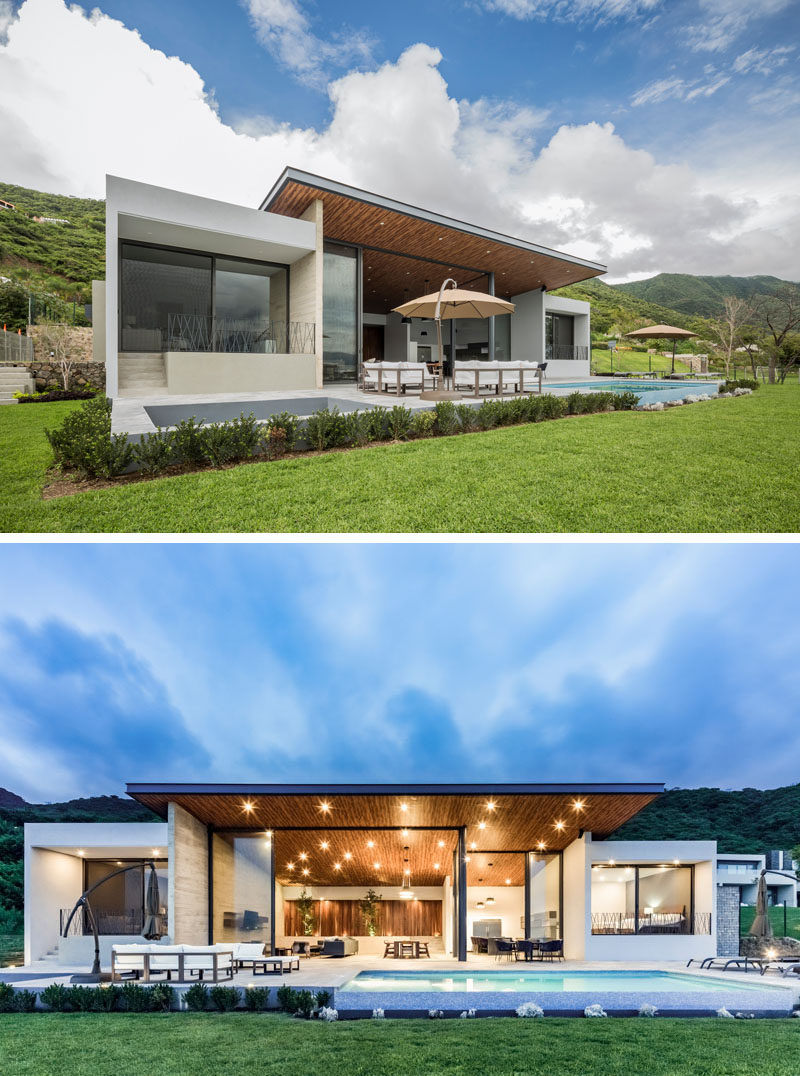 ---
Back inside, minimalist kitchen cabinetry creates a streamlined and modern appearance, while a large island provides additional space for storage and seating.
---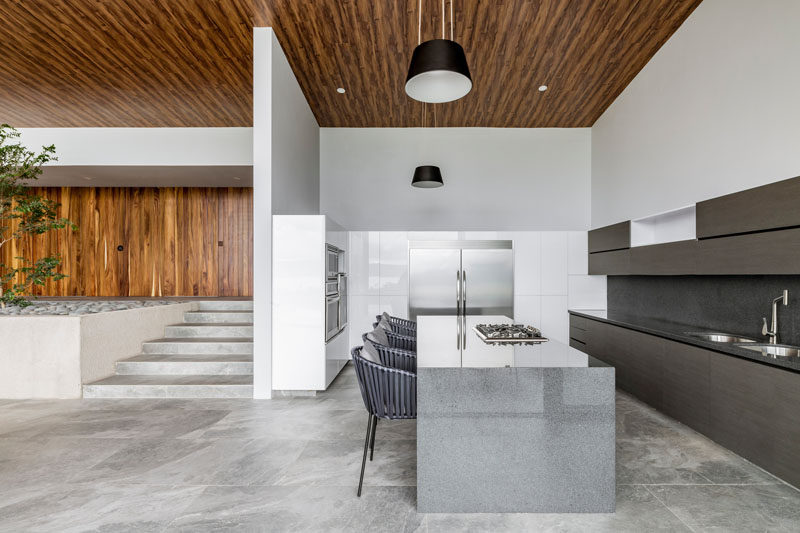 ---
Back up by the front door, there's a walkway that leads to the bedrooms and bathrooms. A small stone covered indoor garden adds a touch of nature to the interior.
---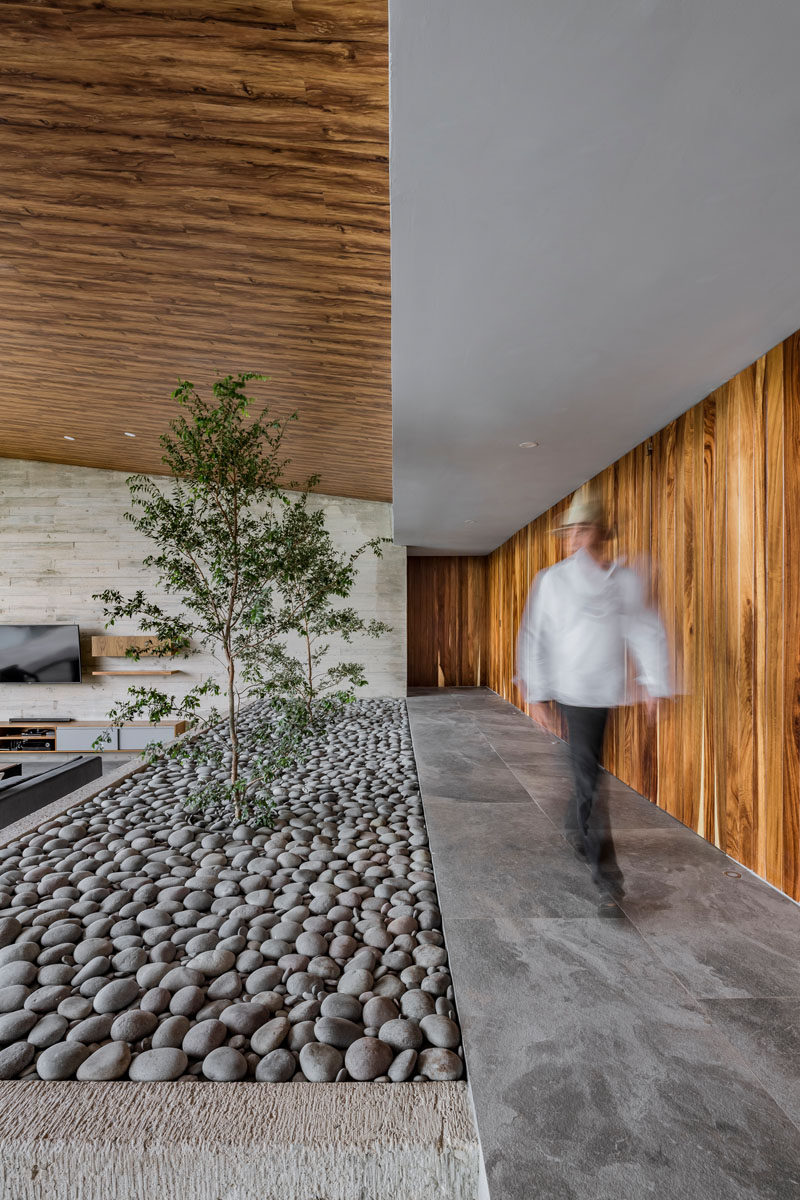 ---
In the bedroom a board formed concrete wall sits opposite a dark grey accent wall, and both of them flow through to the exterior of the house. A sliding glass door opens the bedroom up to a private balcony with views of the neighborhood.
---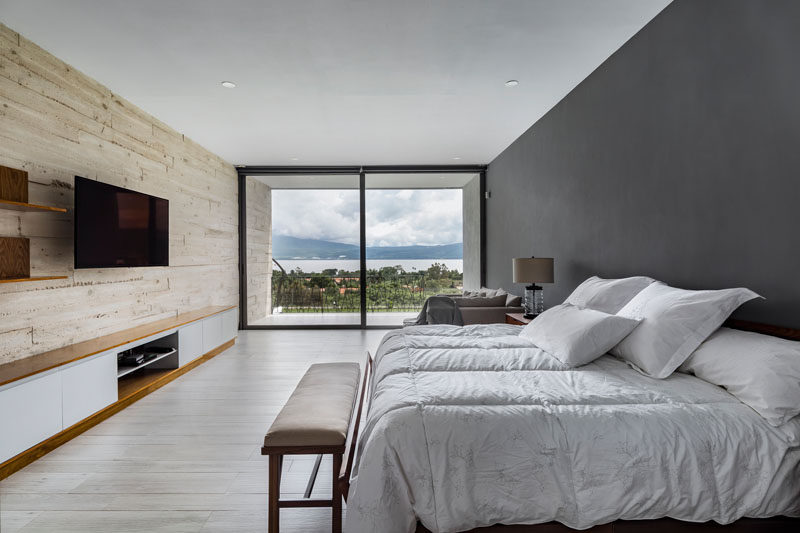 ---