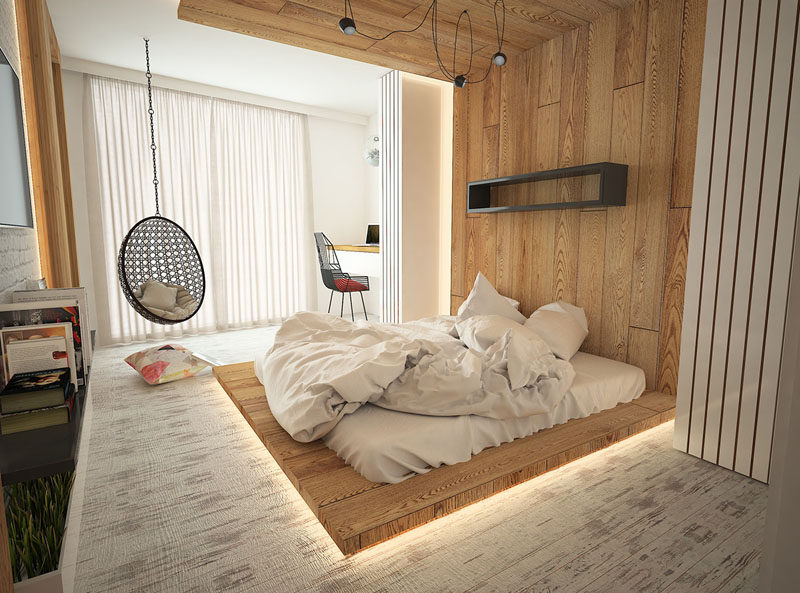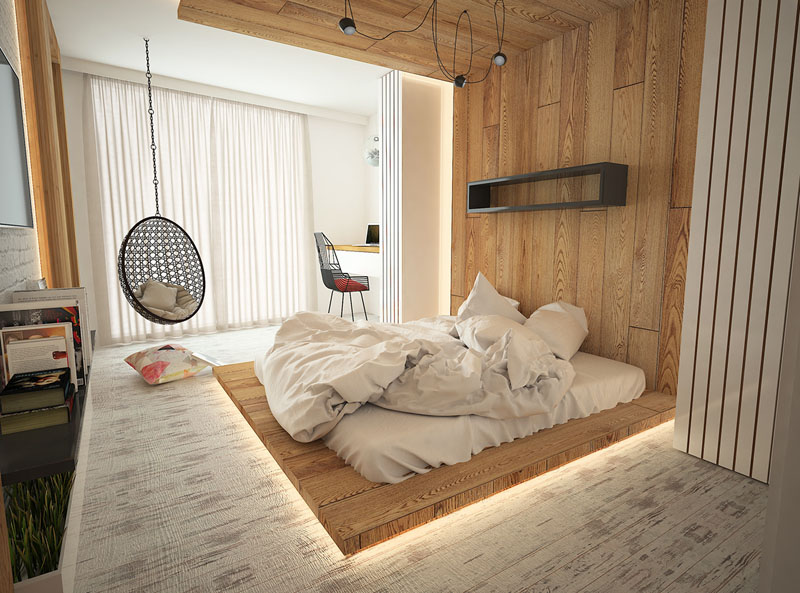 Xristo Toskov has designed this modern bedroom concept with a floor-to-ceiling wood headboard that features hidden lighting to make the space more welcoming and create the illusion of a floating bed.
In the bedroom, wooden panels start on the floor, cover the back wall, and continue up to the ceiling, ending at the same spot where they began on the floor.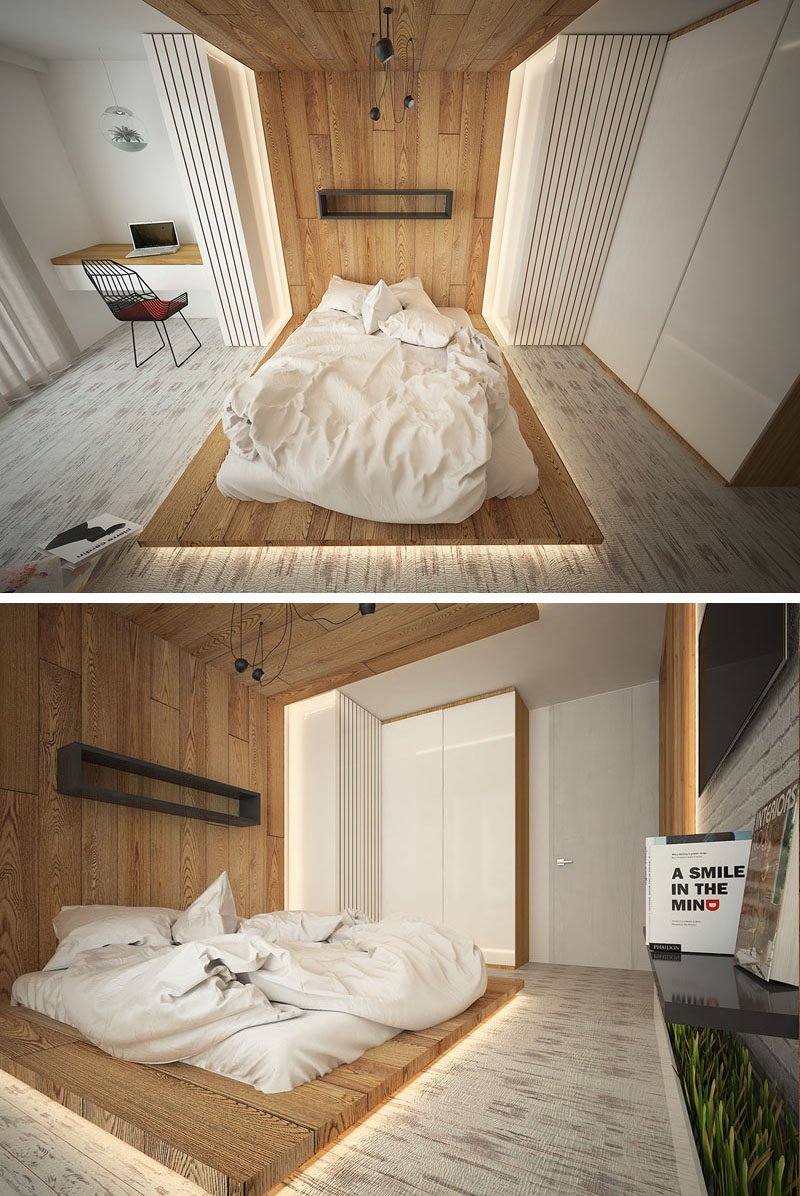 ---
The hidden lighting strips are installed around the edges of the headboard and bed frame to provide extra light with a soft glow to make bed look even more inviting.
---