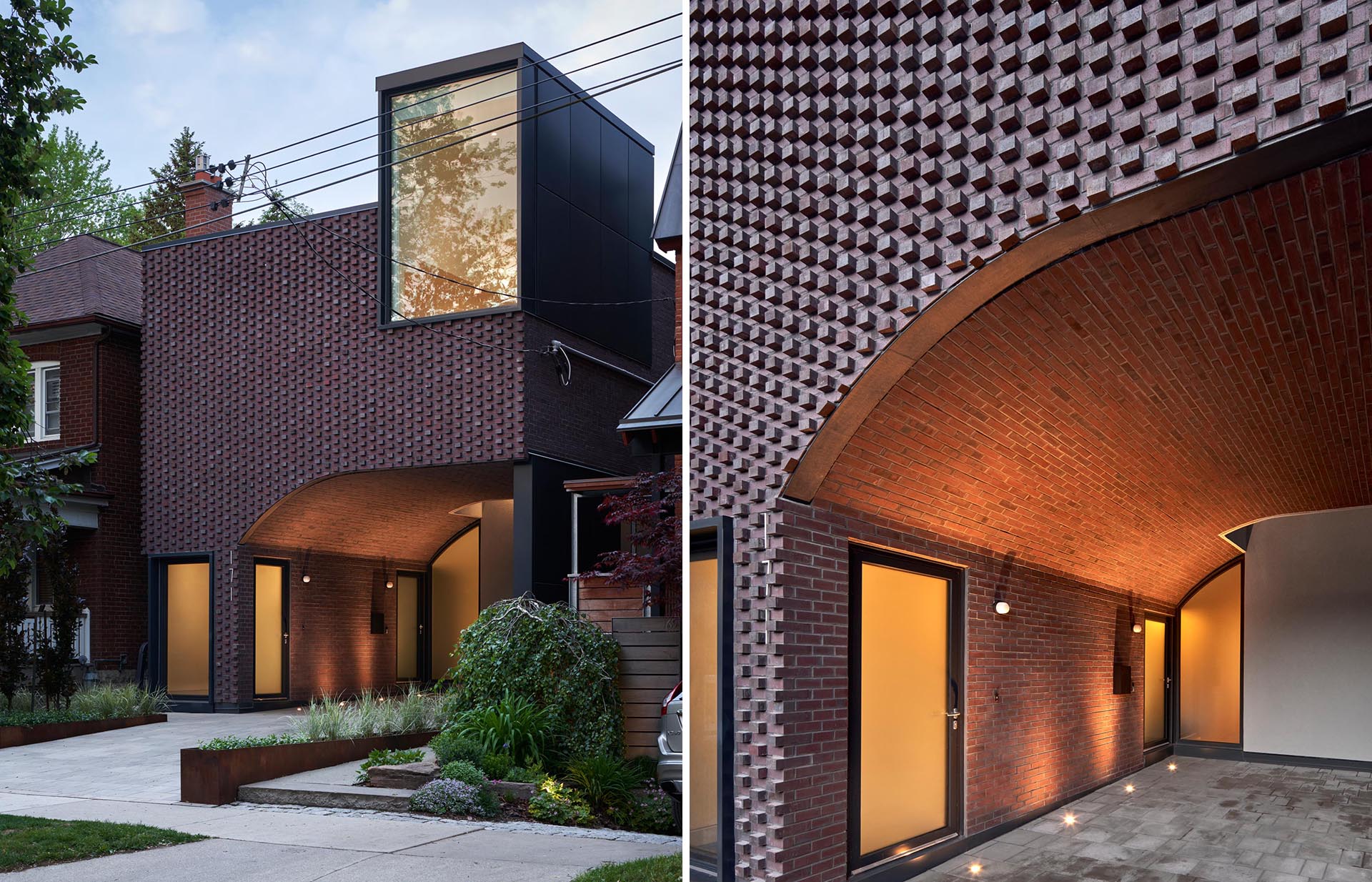 Batay-Csorba Architects has designed a home in Toronto, Canada, that showcases a unique modern brick exterior.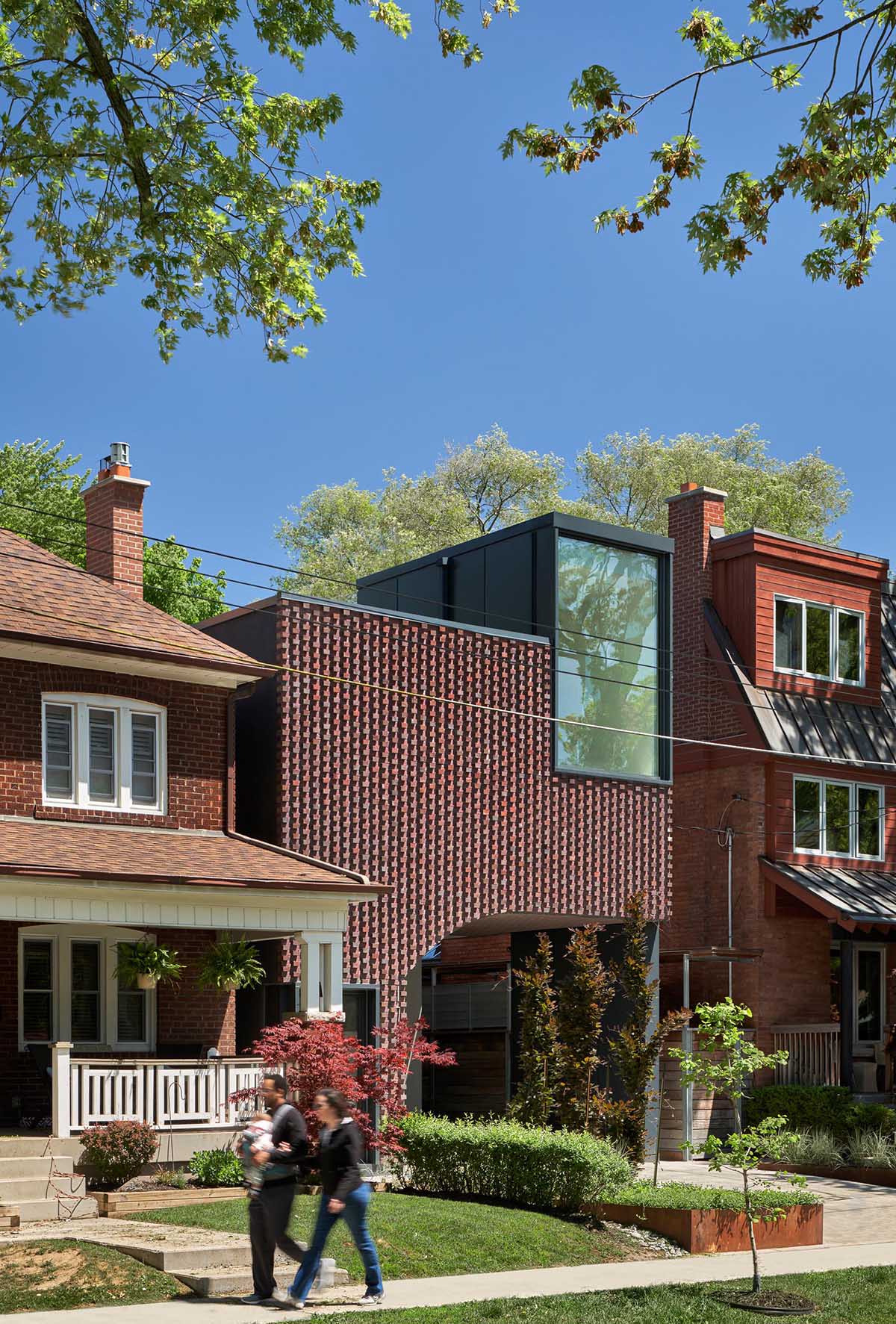 The brickwork that covers the facade and wraps the ceiling and walls of the carport plays into Toronto's history of masonry detailing.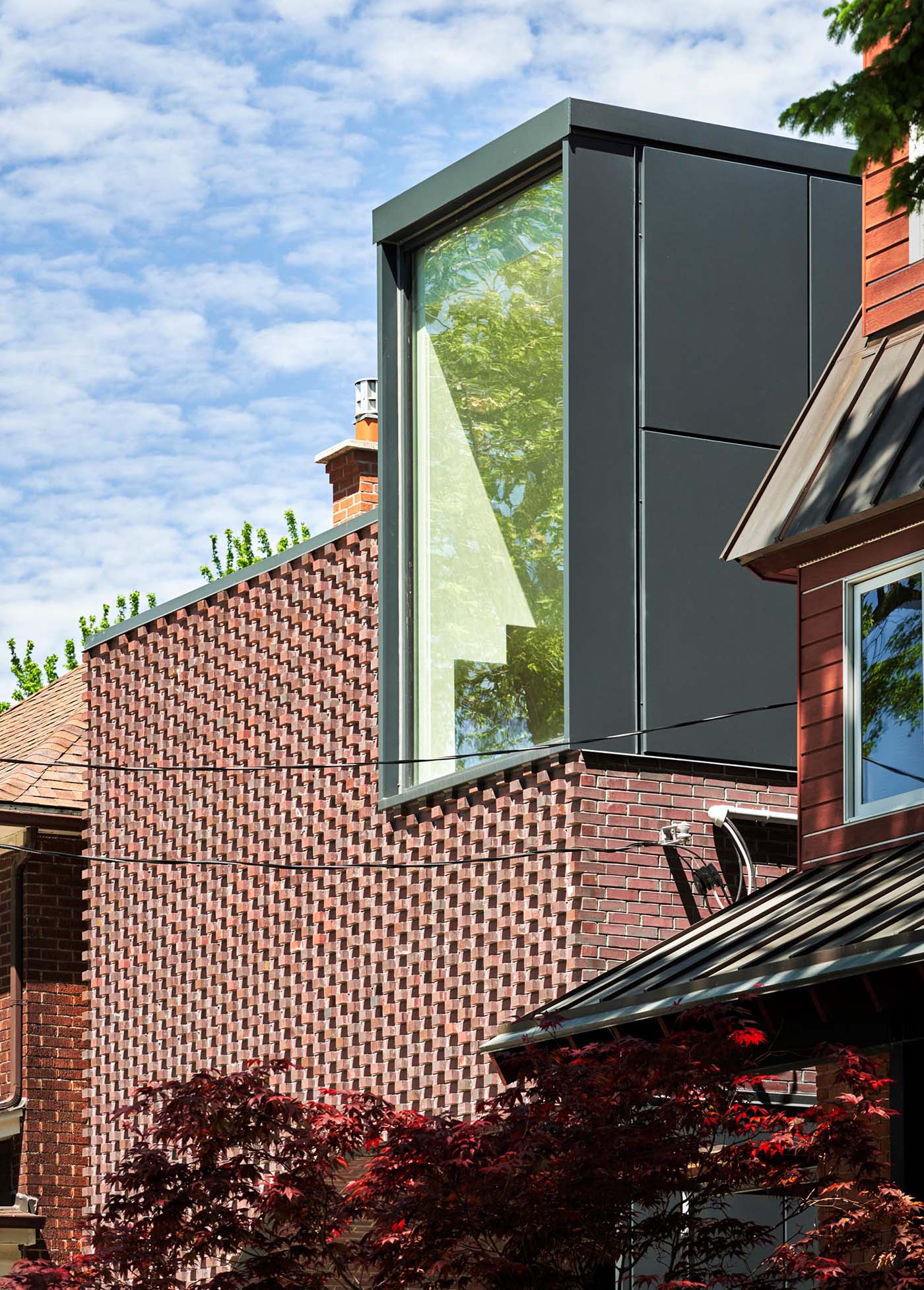 The architects explain, "The front of the home is reduced to a monolithic facade – where single repetitive material ornamentation, an adaptation of the Flemish-bond, becomes an even but textured brickfield placing emphasis on the vaulted profile."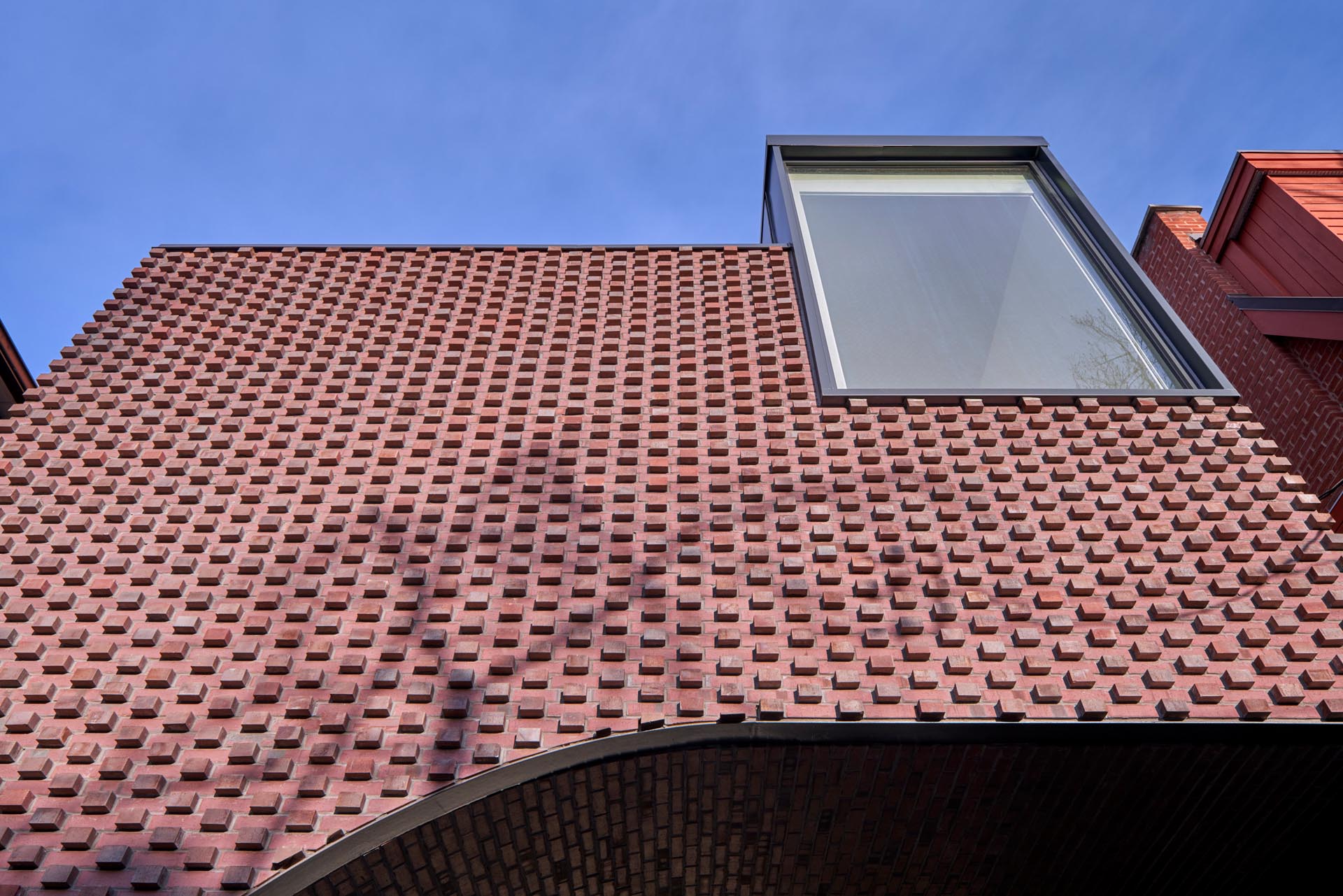 In the summer, the brick protrusions texture the facade with stark shadows, and in the winter the texture transforms through bricks creating shelves for the snow to fall on.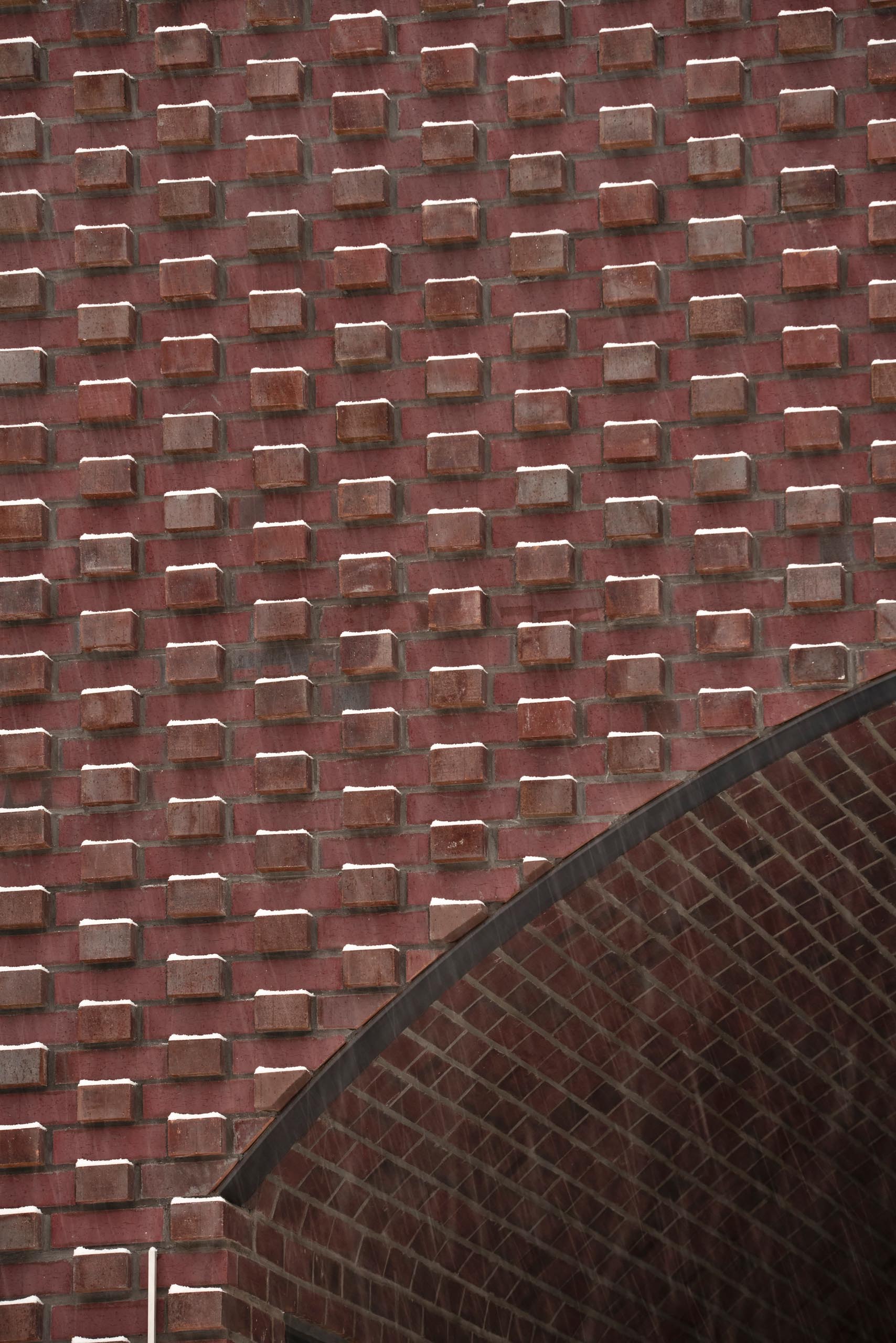 At dusk, the lights from the interior of the home and the featured exterior lighting highlight the windows and doors and create a soft ambient glow.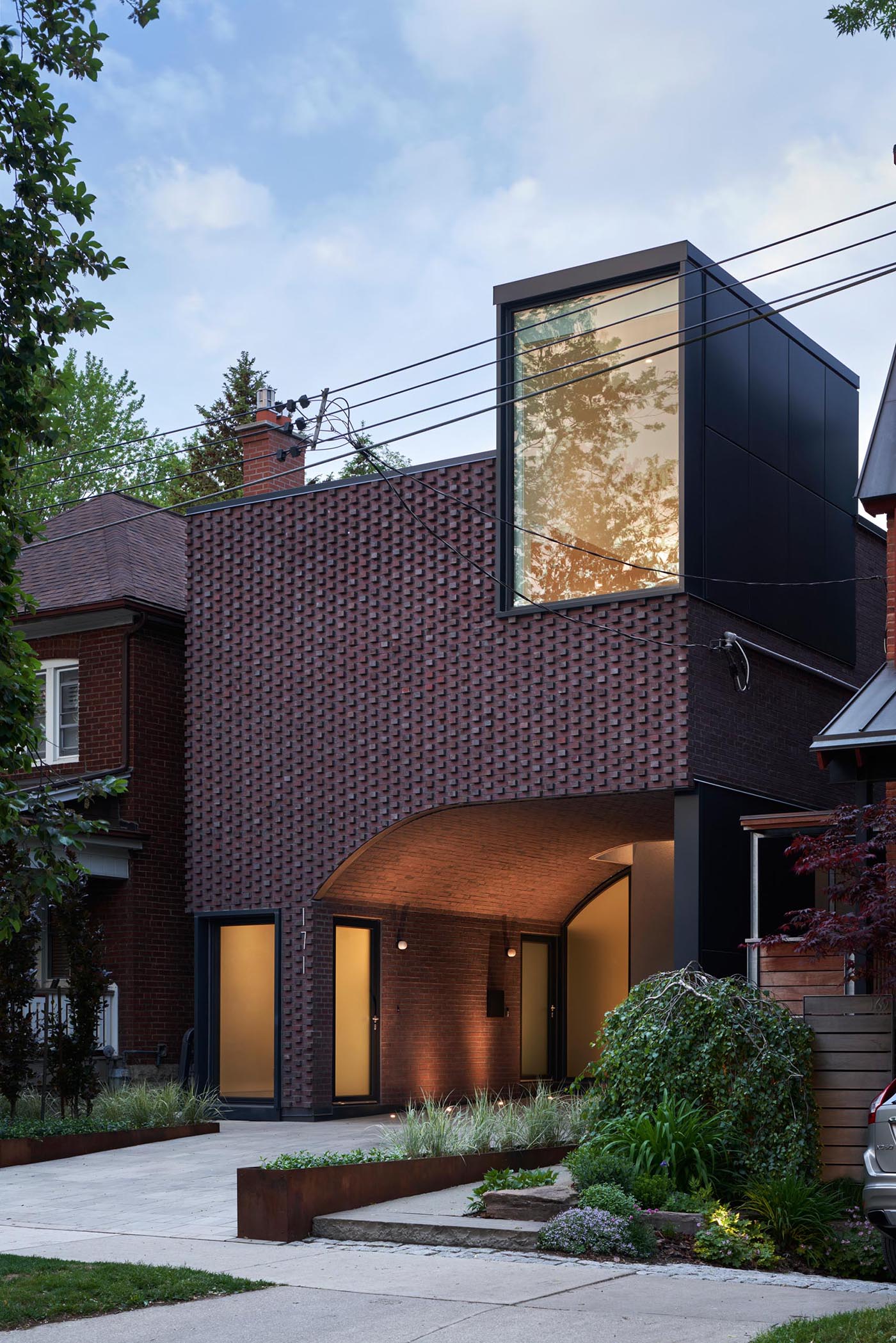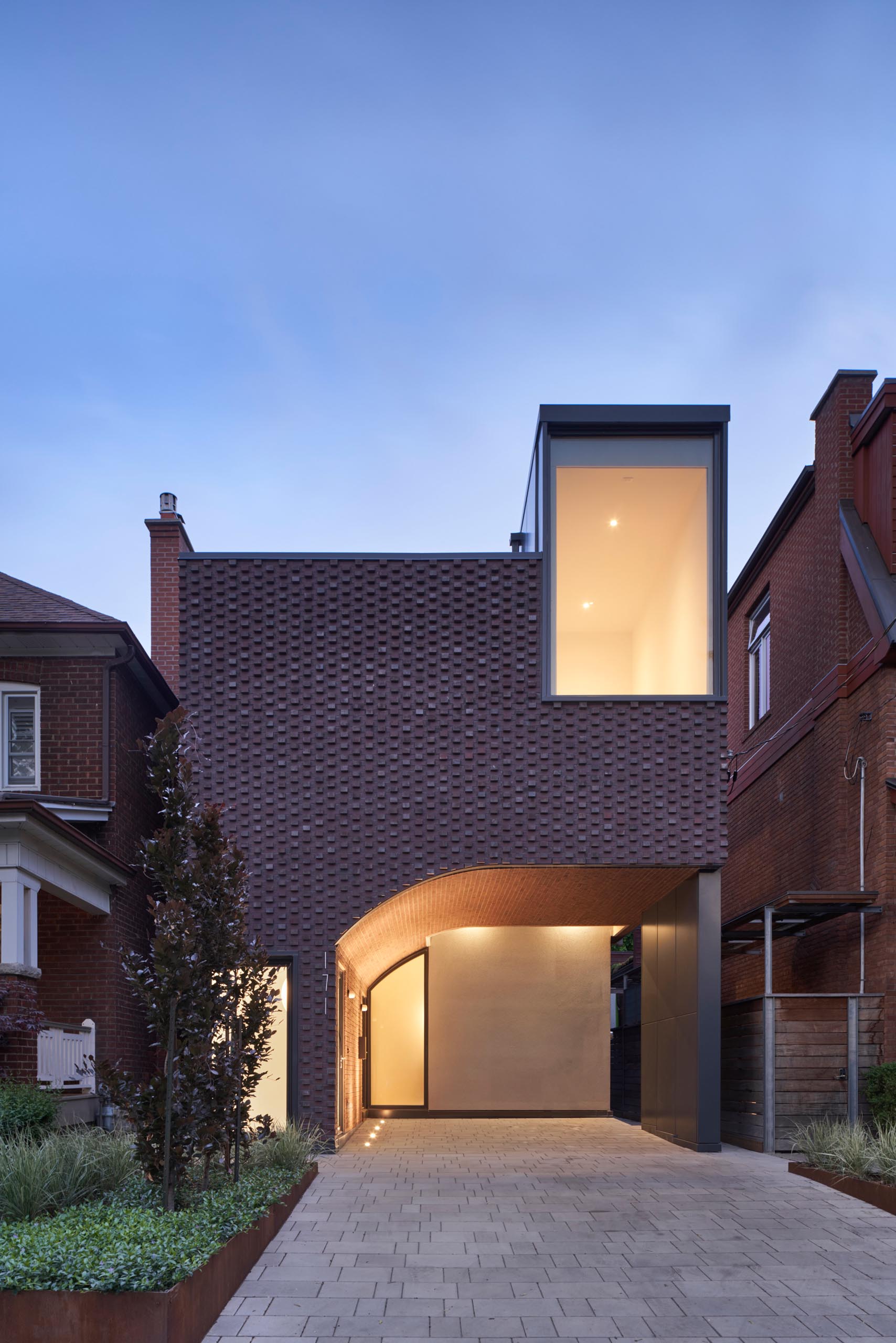 Frosted glass ensures privacy for the ground floor, however, it still lets the light through.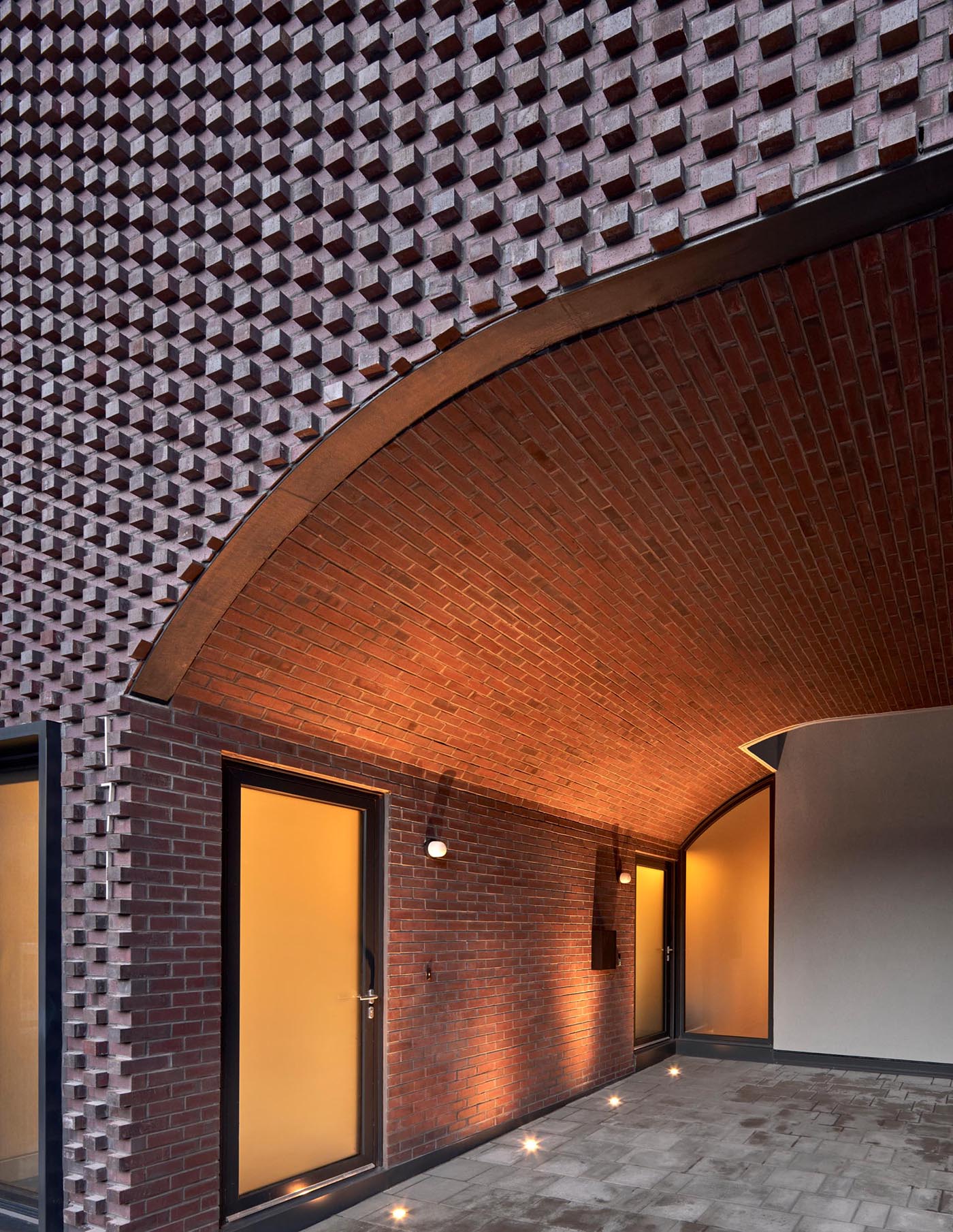 Inside, there's a small entryway with a bench for taking off shoes and coats.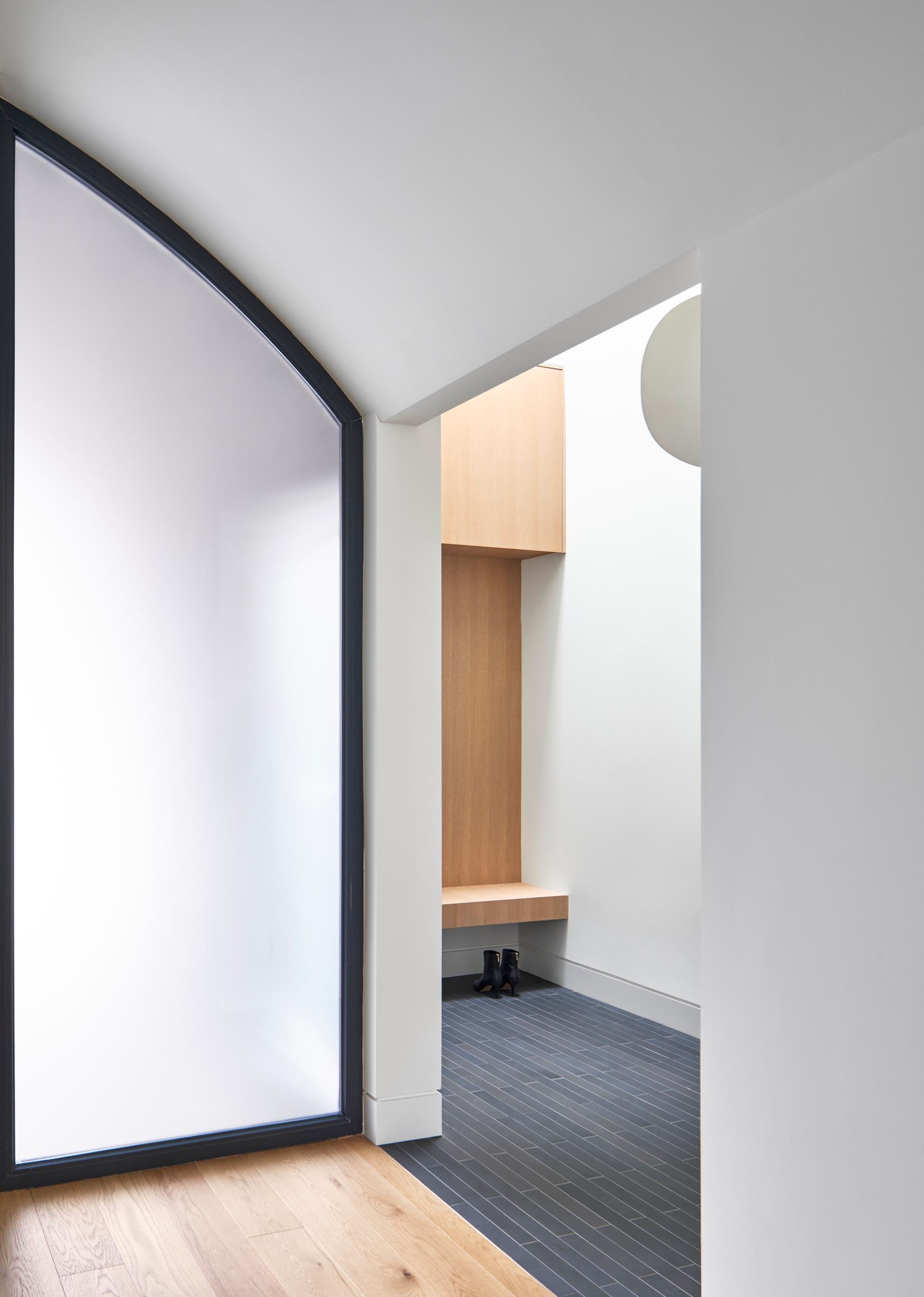 The front door opens to reveal a curved ceiling that travels the length of the kitchen and dining room.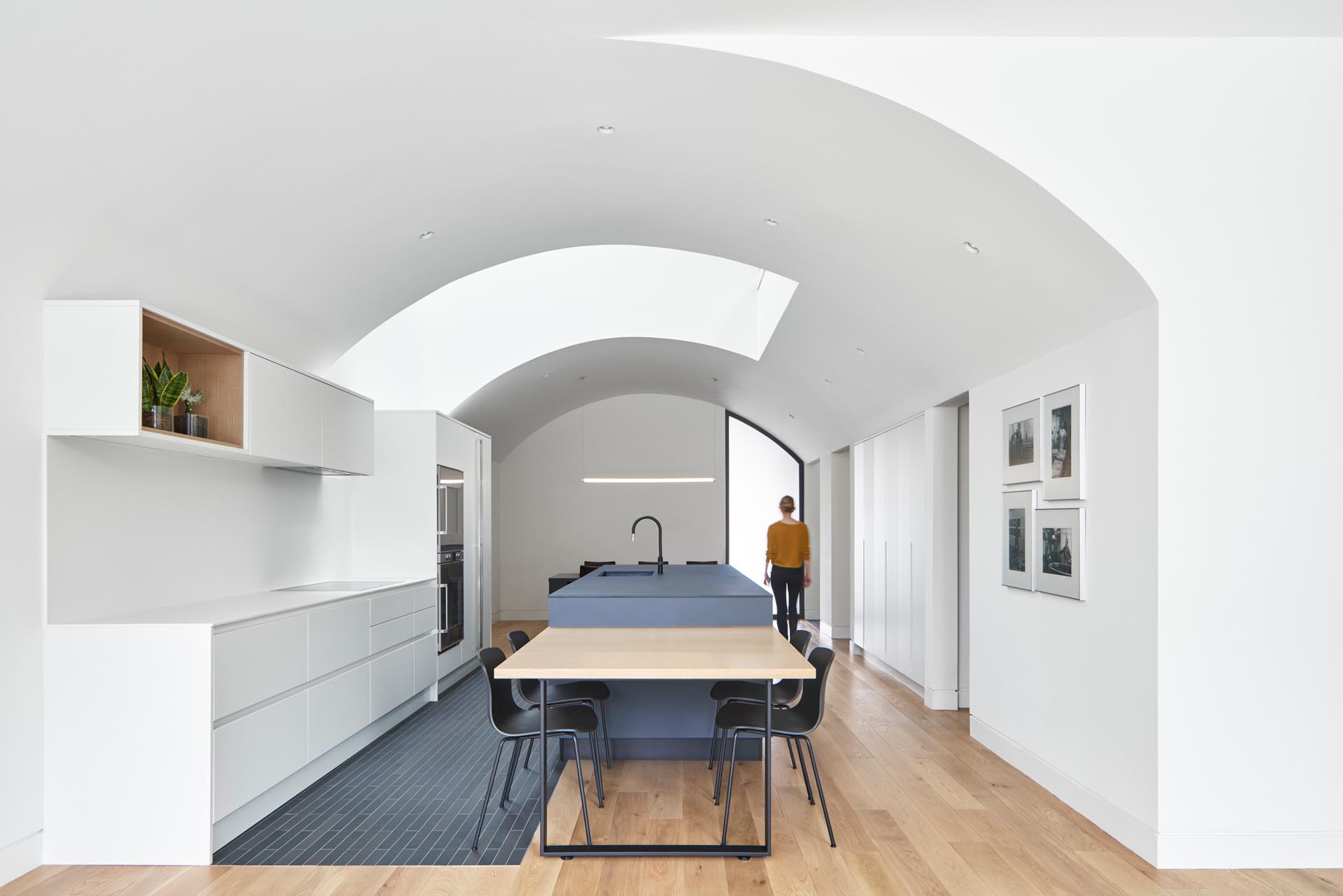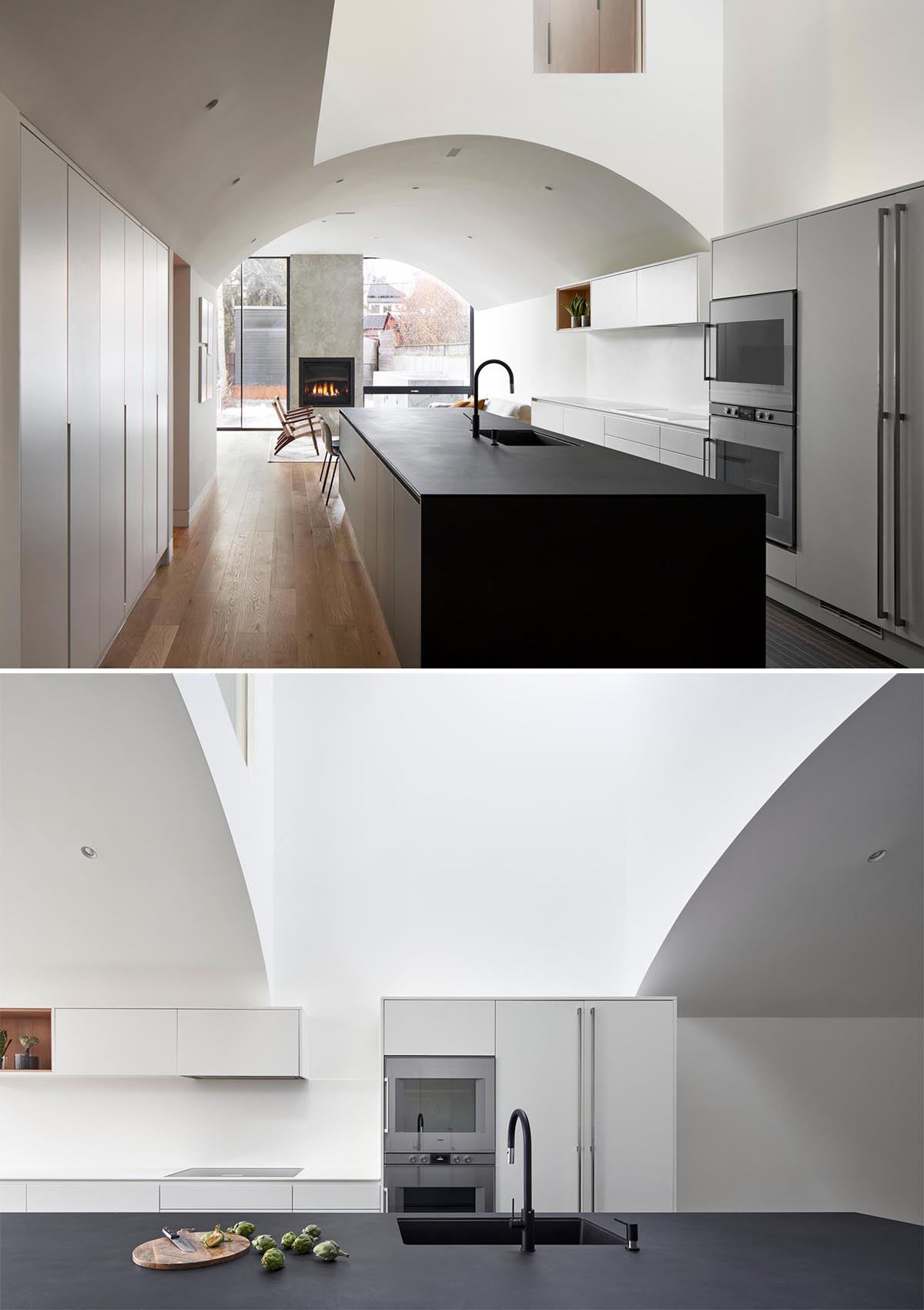 The kitchen, which has white minimalist cabinets that line the wall, and a matte blue kitchen island, also includes a more casual dining area by the living room.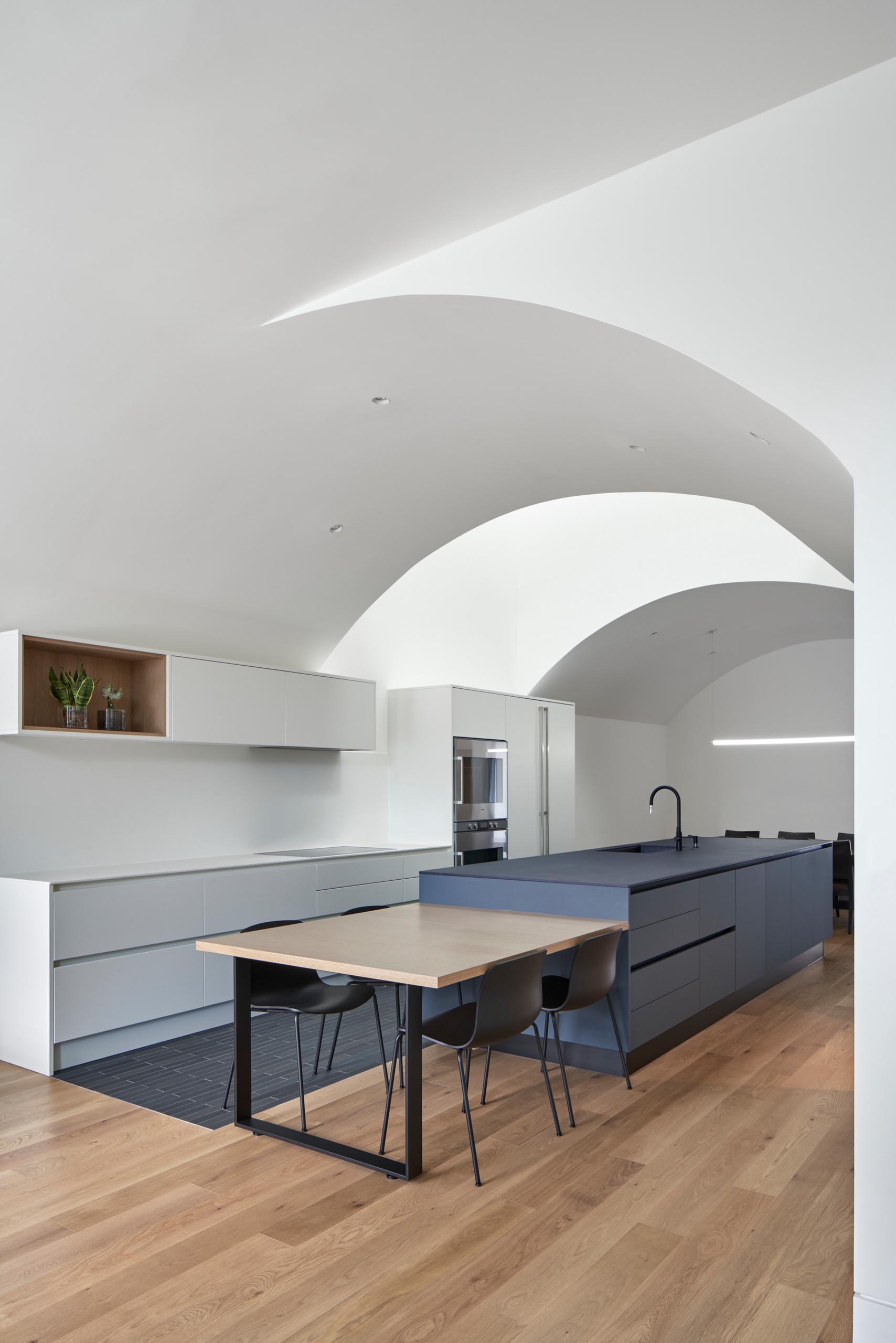 The living room, which is located at the rear of the home, has a fireplace and a large window that provides a view of the backyard.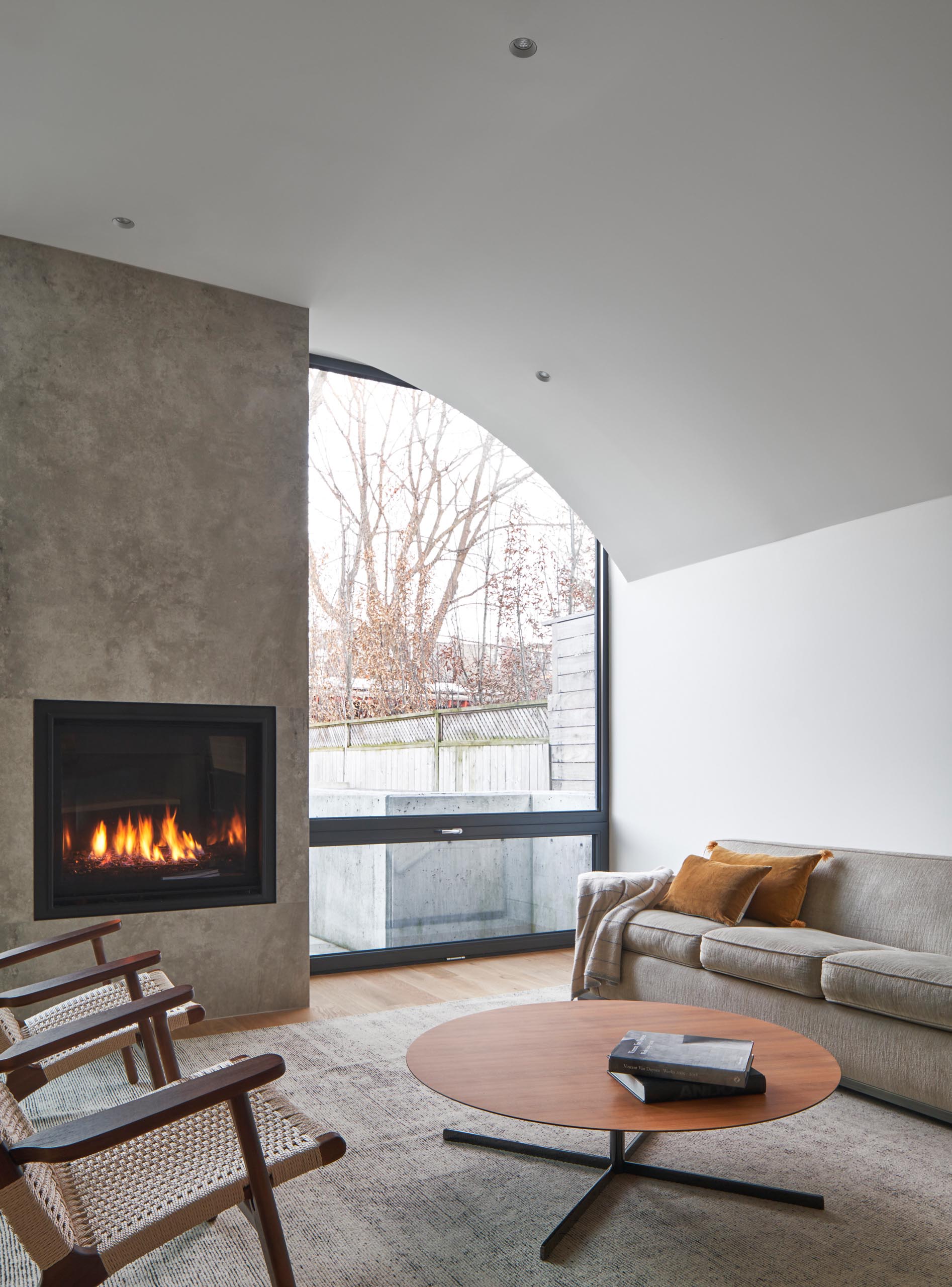 On the upper floor of the home, there's a large window that frames the neighborhood.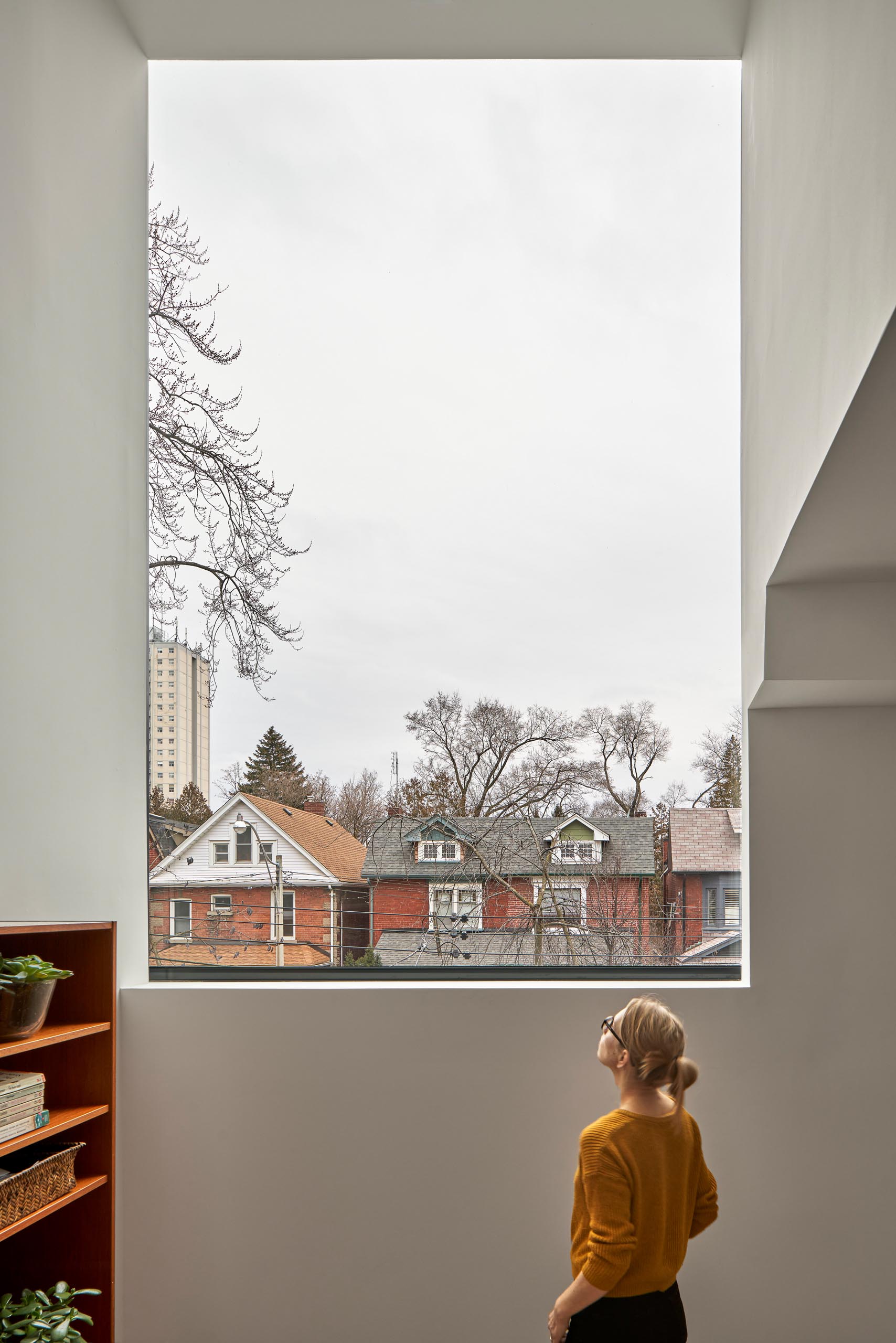 In the bedroom, a matte black pendant light contrasts the accent wall behind the bed and acts as a bedside lamp.