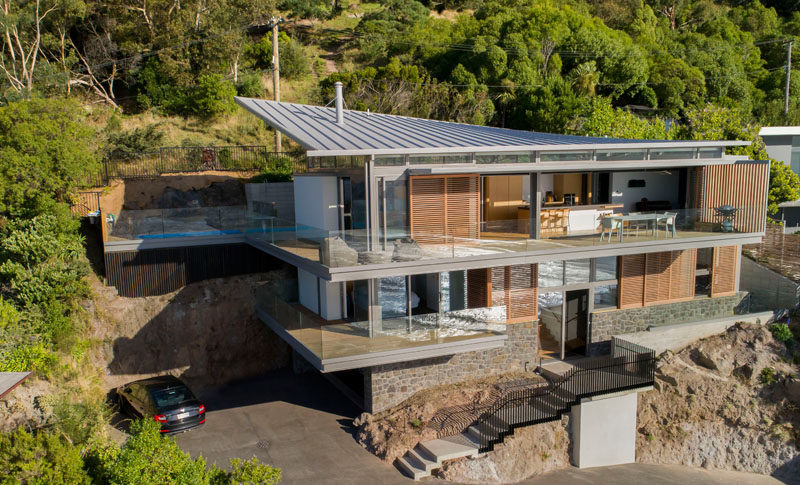 Borrmeister Architects have designed the Scarborough Home, a modern family home that's located on a steep hillside and has views of Sumner in New Zealand.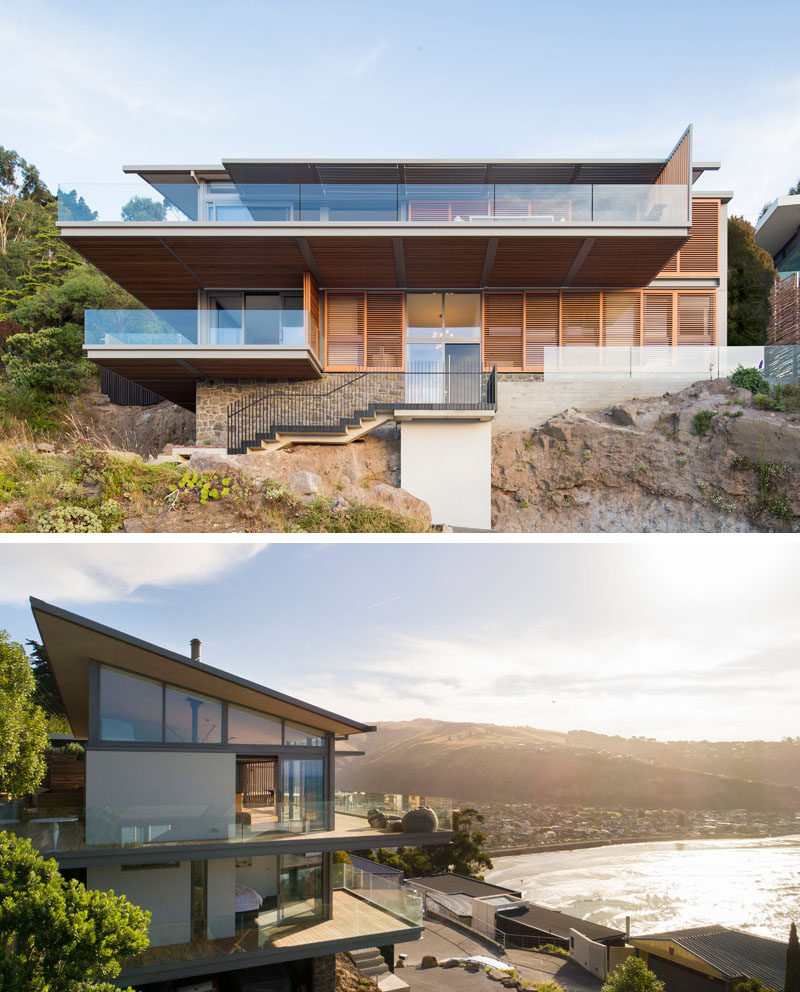 ---
The client's brief was for a relaxed playful home open to the sun, capturing the views to the beach and to the uphill park, whilst also providing shelter from the prevailing winds and incorporating easy driveway access and parking.
Tucked away behind a stone faced facade is the basement that houses a double garage with storage.
---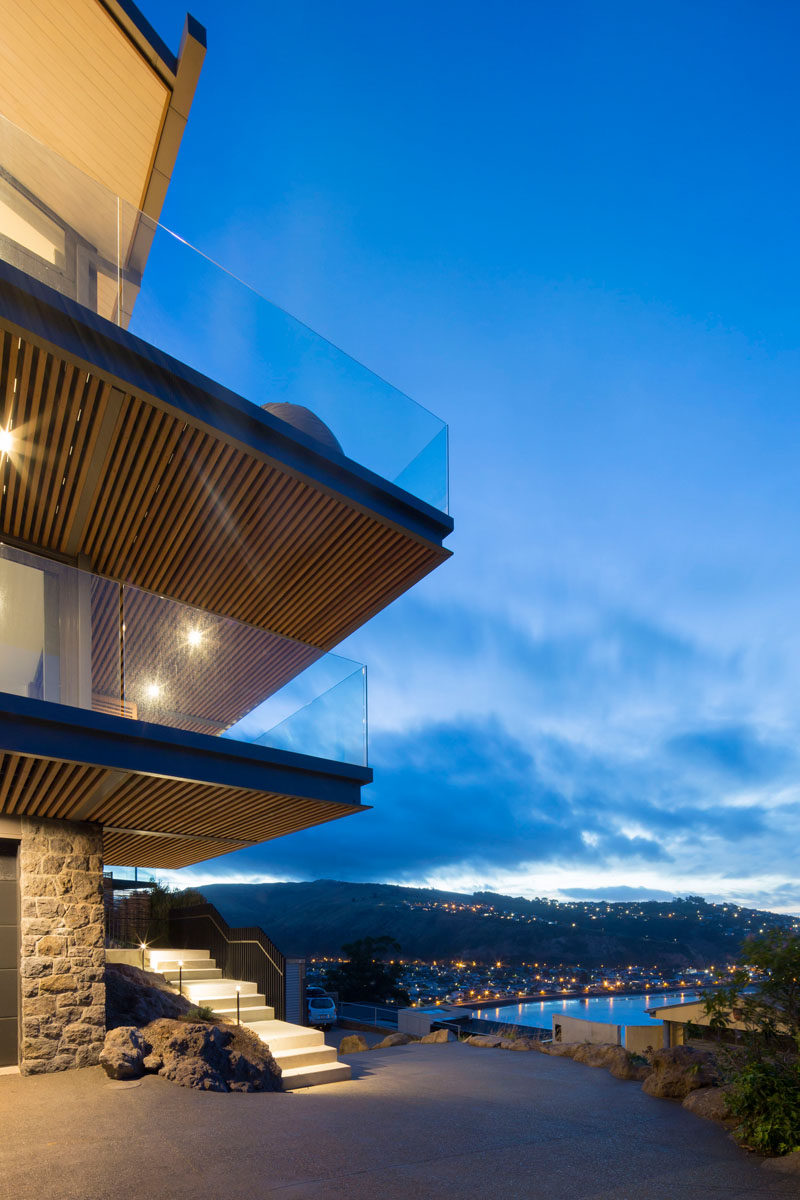 ---
Located on the middle level of the home are three bedrooms, dressing rooms, bathrooms, the laundry, and a sauna.
---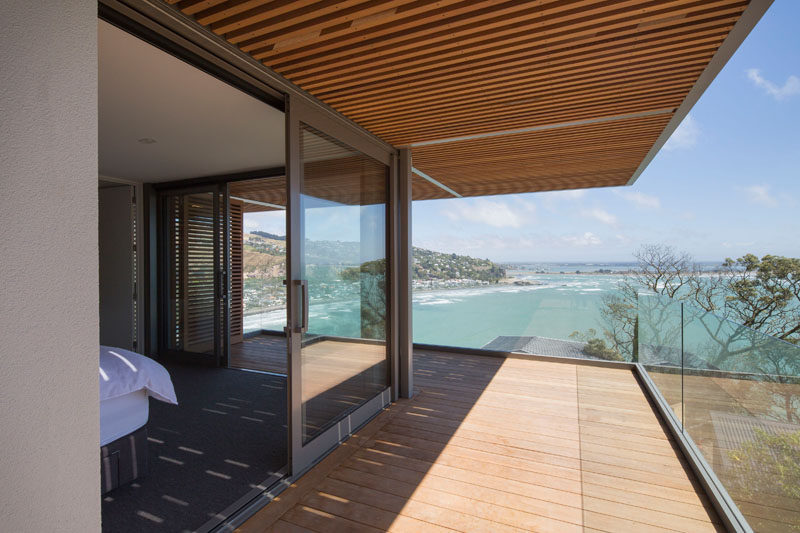 ---
Connecting the various levels of the house are cantilevered wood stairs that have a view of the natural rock face.
---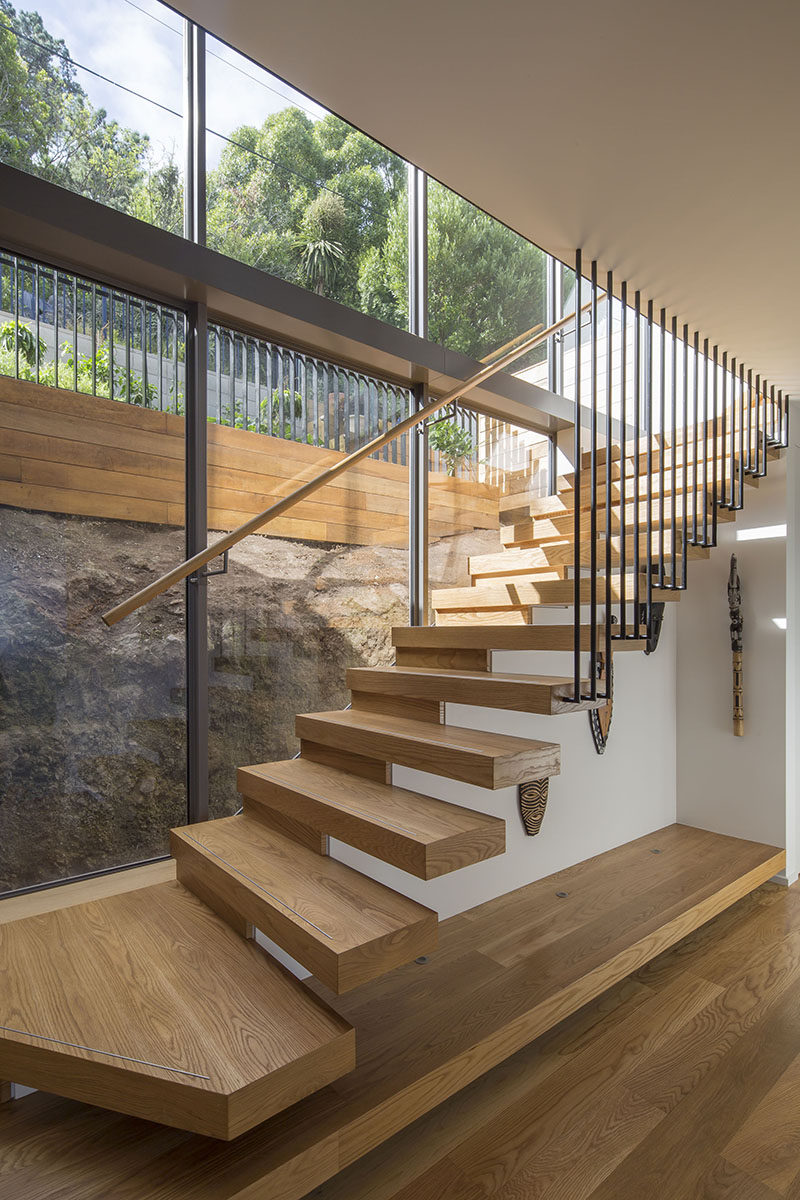 ---
The top level of the home has an open plan kitchen, a dining and lounge area, a small study, and a toilet. In the kitchen, wood cabinets are combined with a thick dark countertop for a contemporary appearance.
---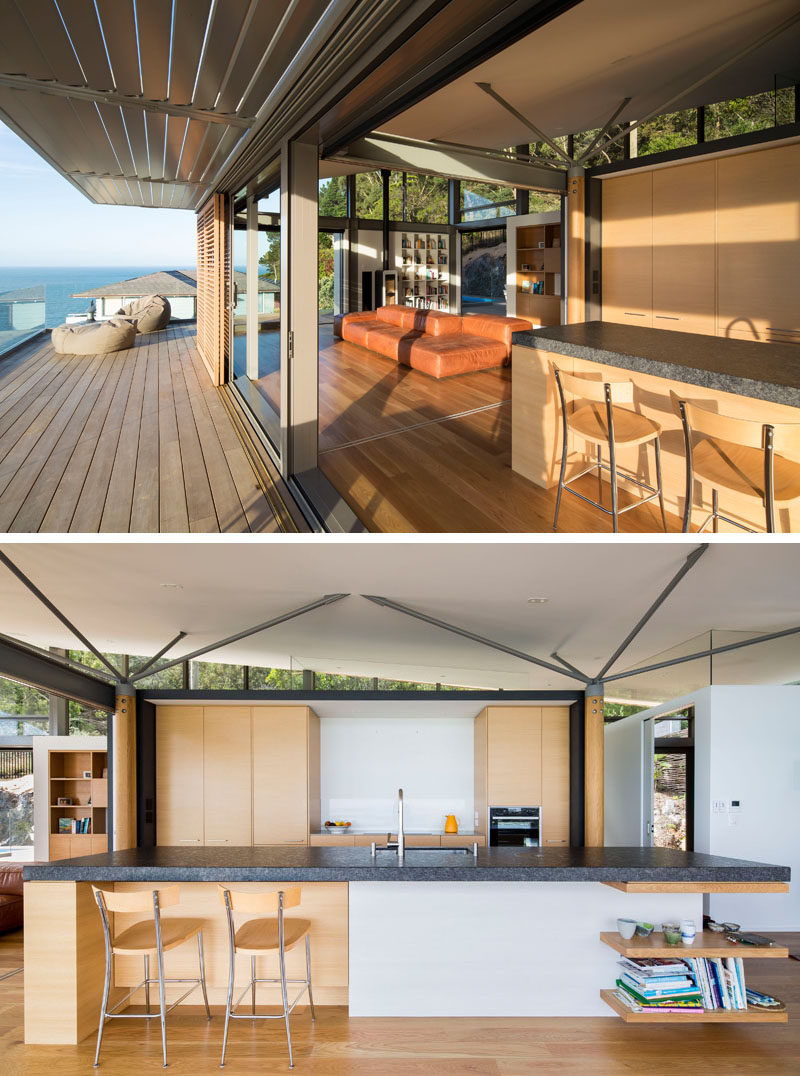 ---
The upper floors are designed to be light, sun filled and open, consisting mainly of glass facades behind cedar sliding screens, providing sun control, natural cross ventilation, cooling and privacy. The home is protected by a lightweight, sail-like roof that 'floats' above the space on two tree-like timber and steel support structures.
---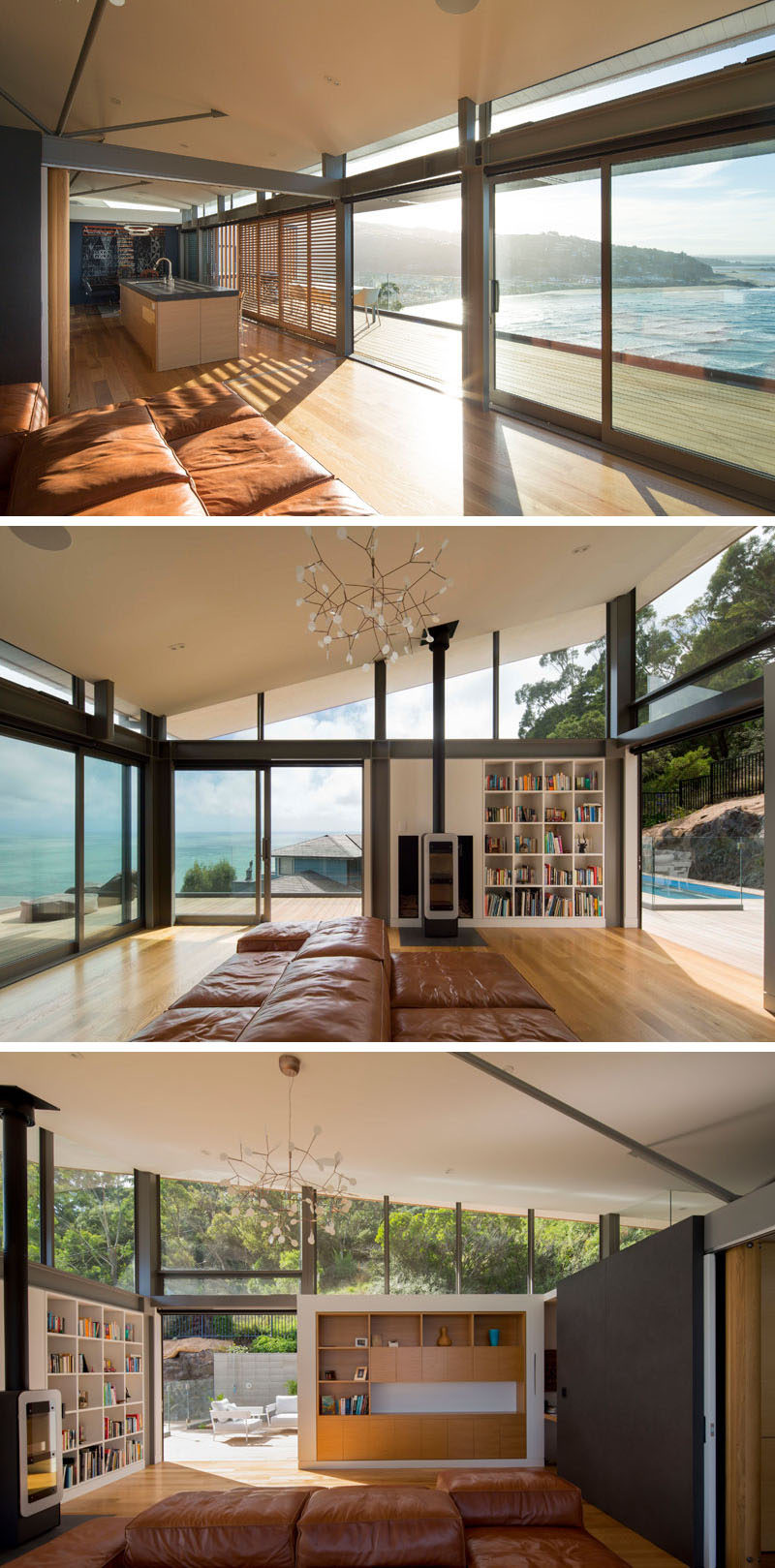 ---
Large decks, accessed from the various rooms of the house, connect with a swimming-pool, an outdoor shower, veggie garden, a 'grand stand' like seating area and the uphill council park.
---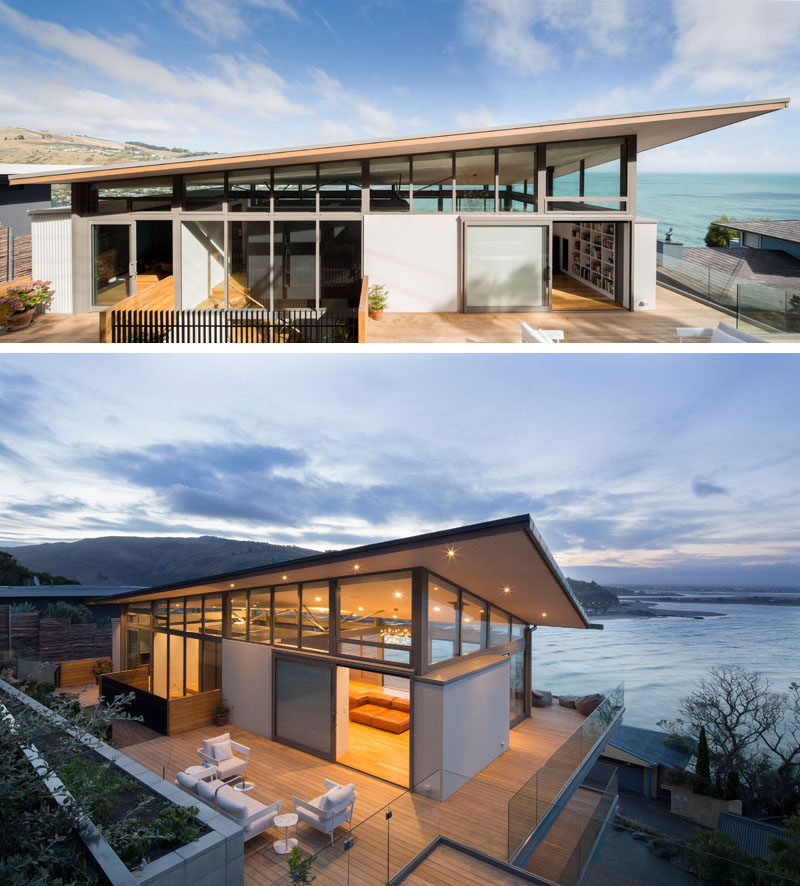 ---