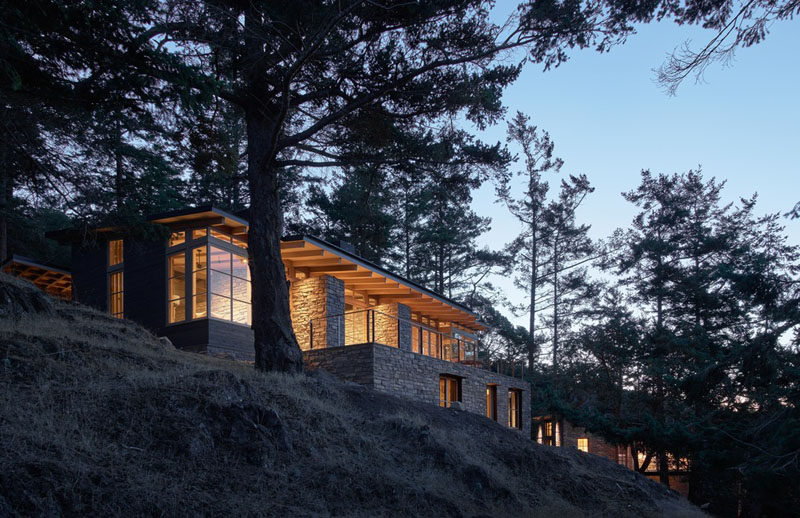 Hoedemaker Pfeiffer have designed a new home in the Pacific Northwest that was inspired by a treasured stone and wood home lost to fire decades earlier in the hills of Appalachia.
The architects designed a main house and a guest house that take full advantage of the sweeping views of Puget Sound in Washington State, with the main home sited on a small plateau high on top of a steeply-sloping hillside.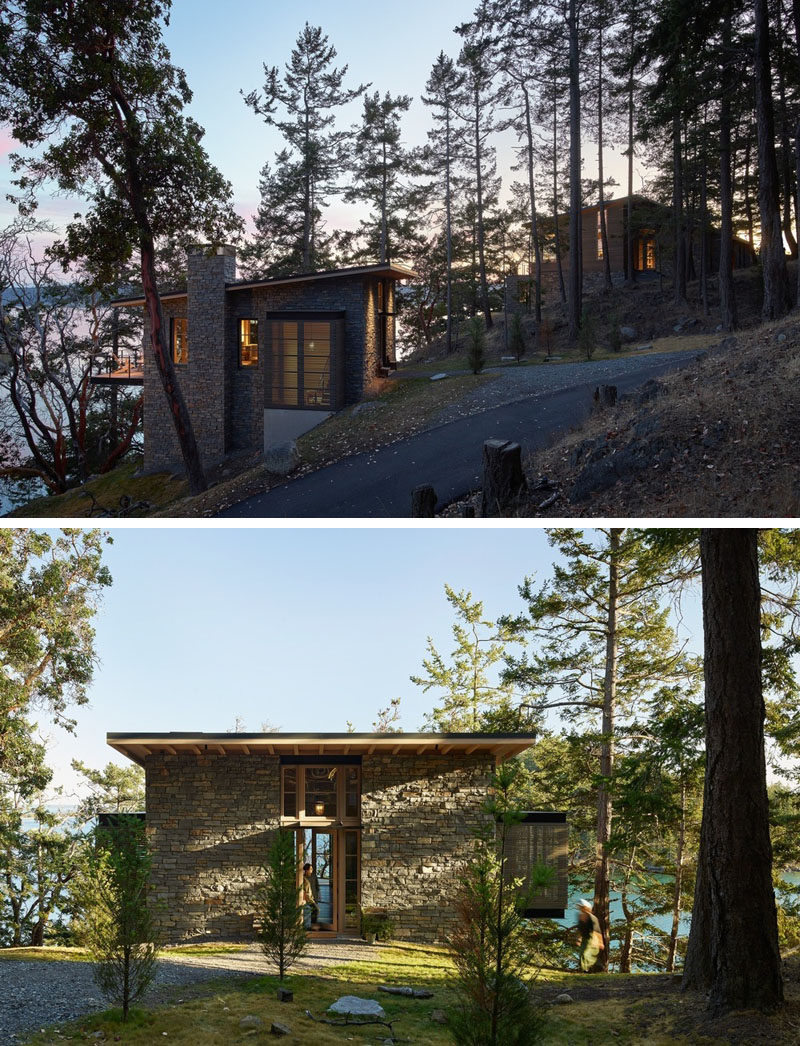 ---
A pair of thick stone walls in the main home separates the main level into public and private realms and flanks a central stone staircase.
---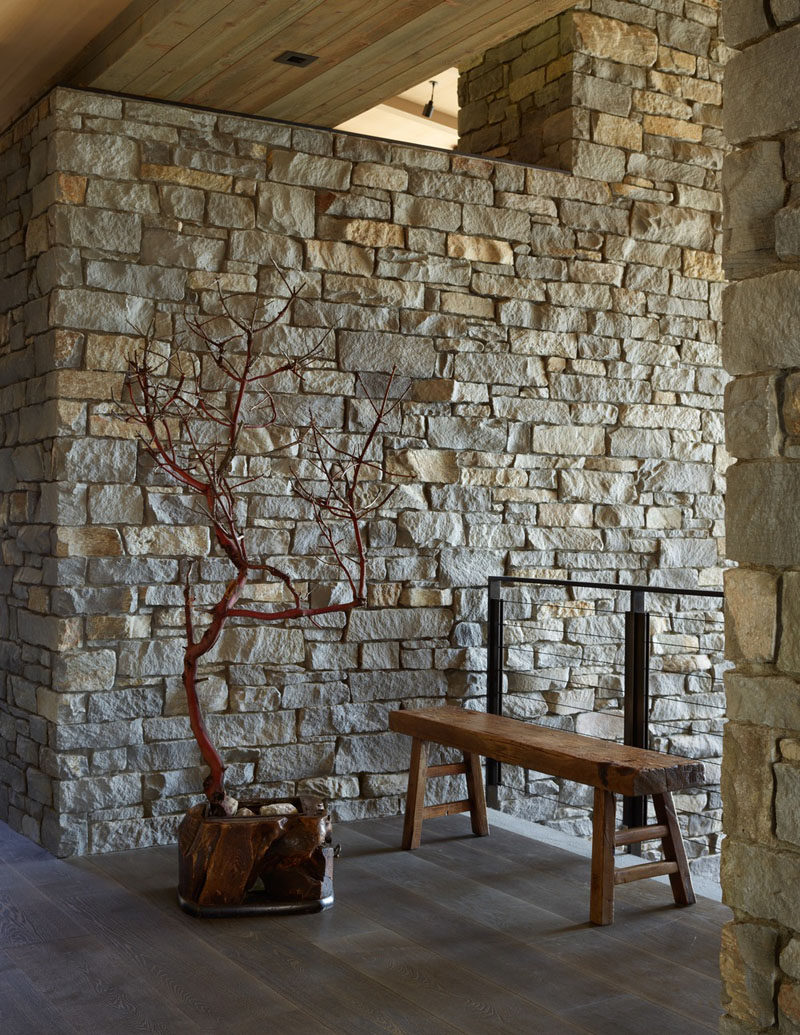 ---
Light wood, a sloped ceiling, and plenty of windows, ensure that the interior is bright and welcoming. There's a built-in window seat for taking in the views, while doors connect the interior with the deck.
---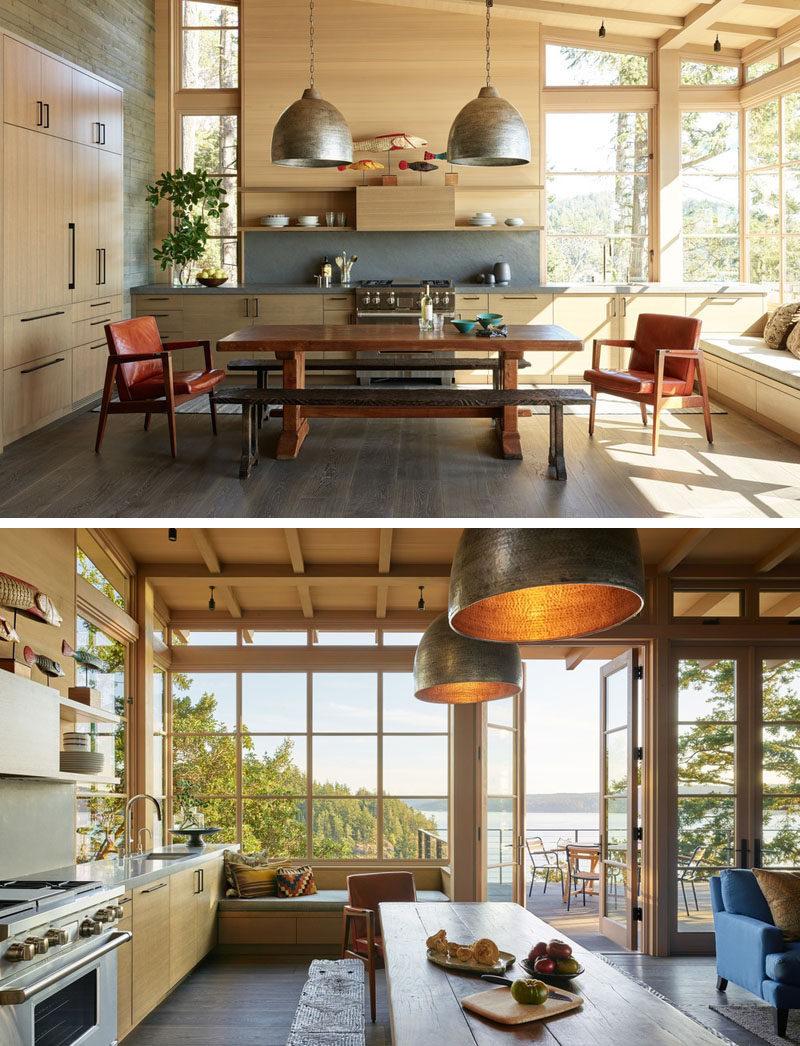 ---
The deck provides expansive views of Puget Sound.
---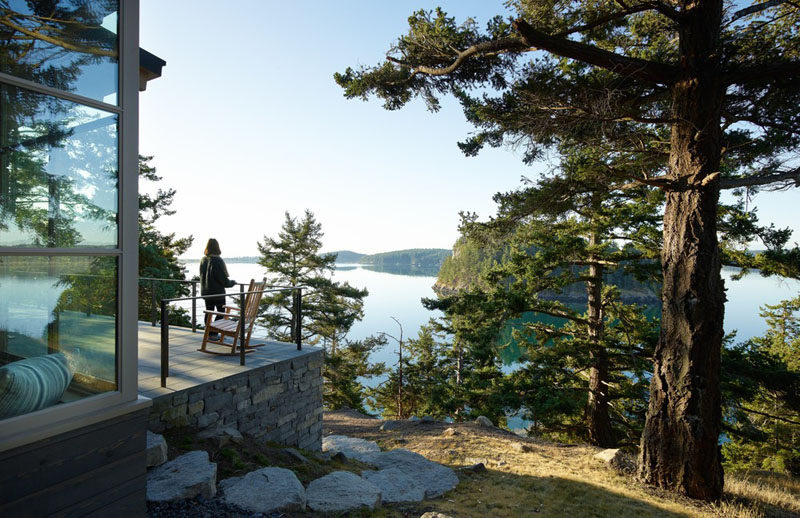 ---
The master bedroom in main house has a similar design to the kitchen, with a window seat, a high sloped ceiling, and access to a deck.
---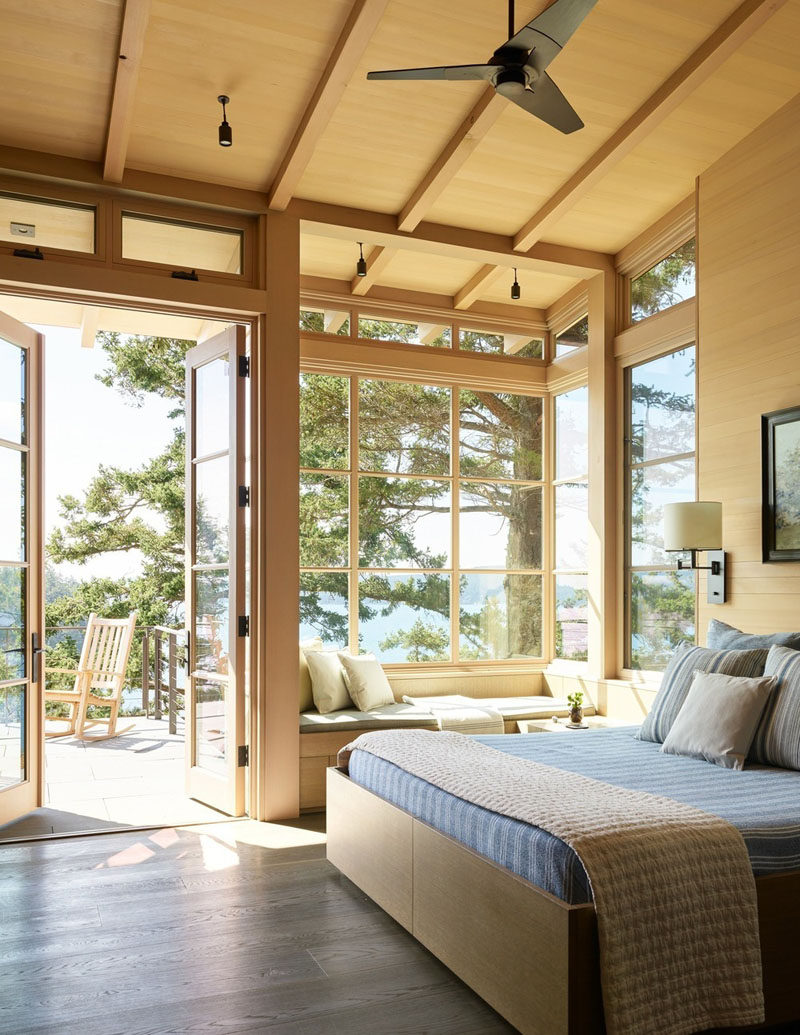 ---
Also in the master bedroom is a simple, contemporary room divider that separates the closet from the sleeping area.
---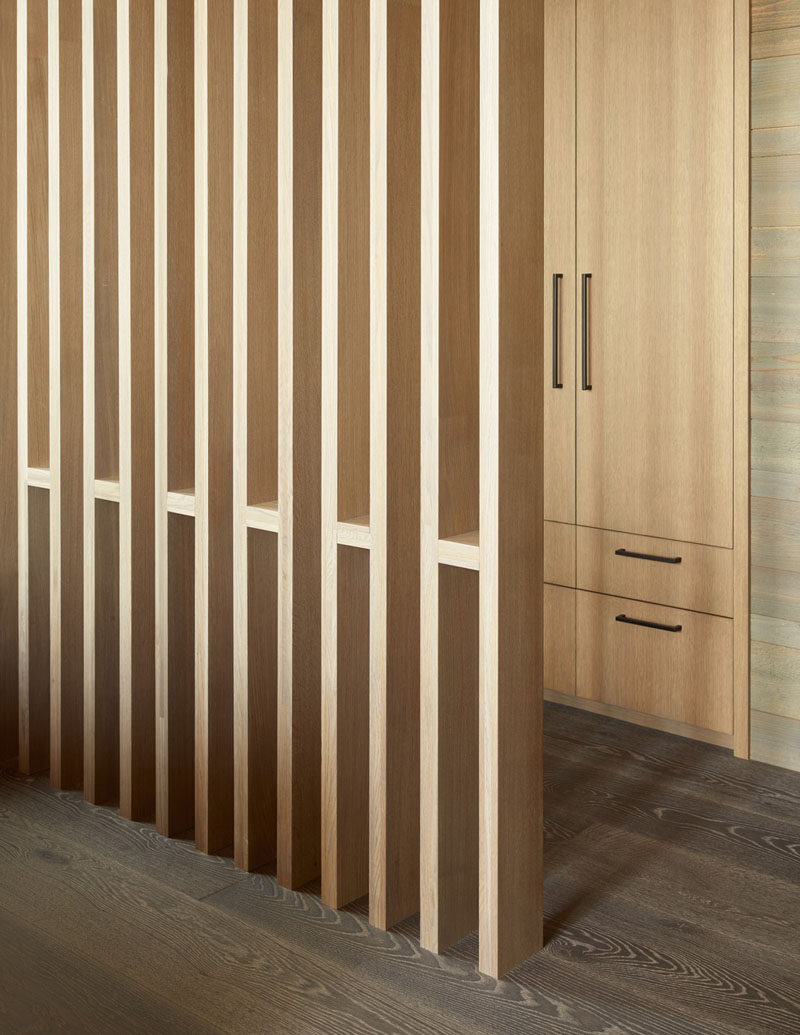 ---
The master bath occupies the stone bar at the rear of the main house but projects beyond to afford a view to the water from the bath and shower.
---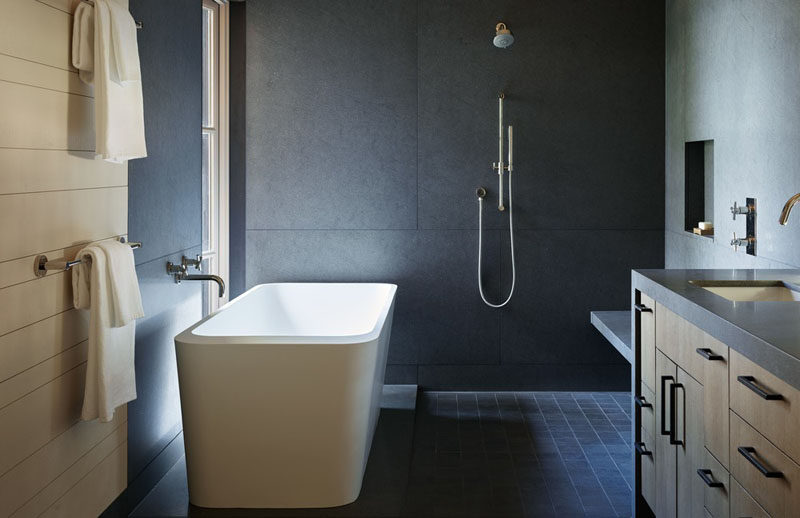 ---
The guest house features a dining room that was conceived as a three-sided glass object floating in a forest of trees. Below the dining room, there's an alfresco dining area that's lit from lights underneath the cantilevered dining room above.
---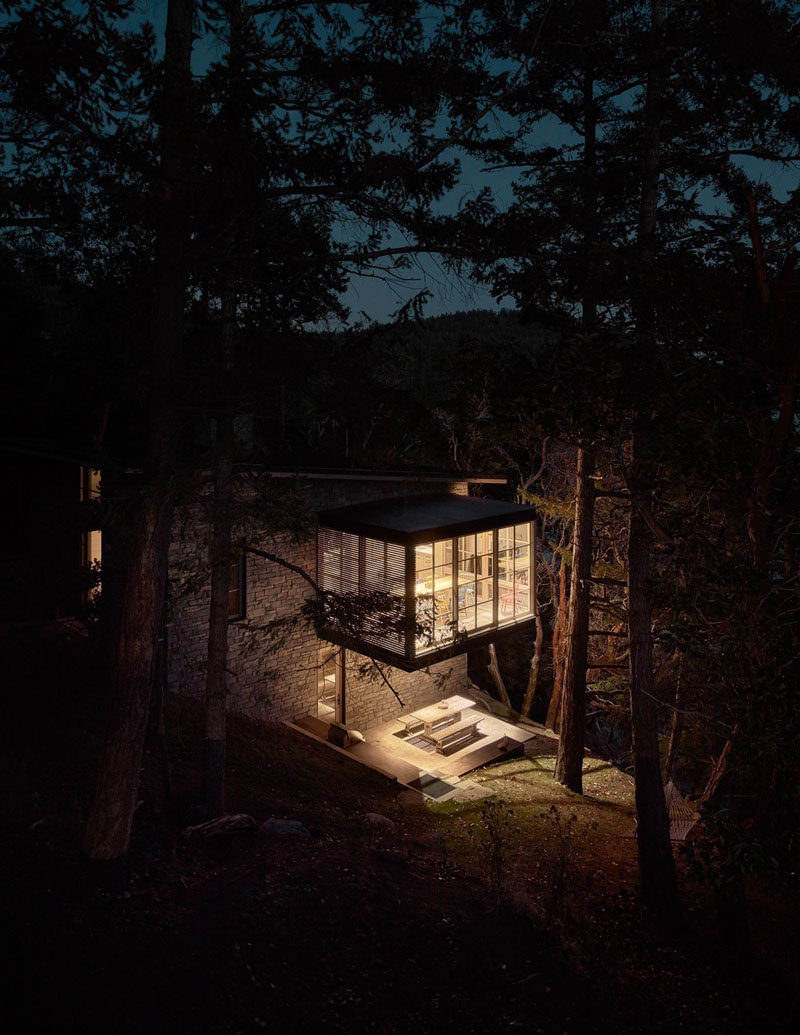 ---
Here's a look at the interior dining room in the guest house, that has windows on three sides.
---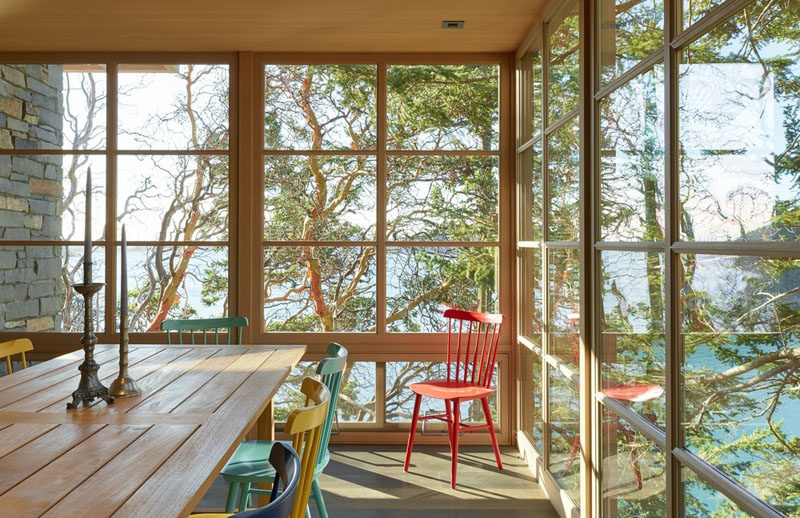 ---
The kitchen in the guest house has a simple and natural color palette of light wood and grey countertops.
---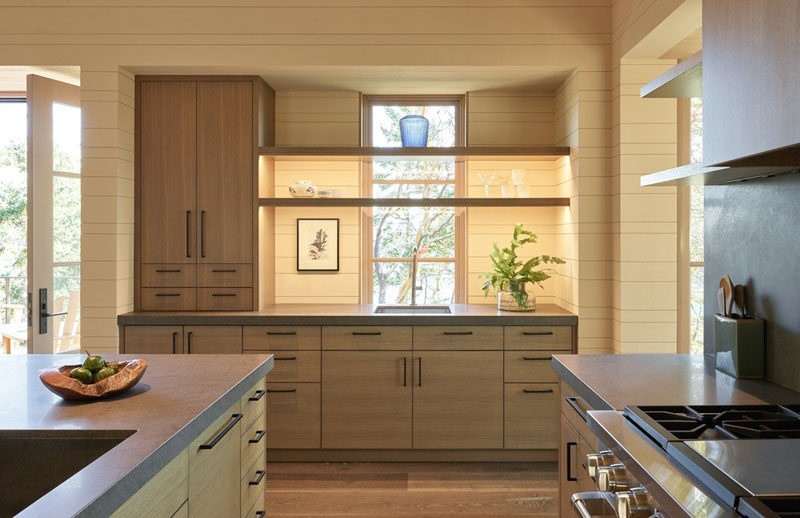 Photography by Kevin Scott | Architects: Hoedemaker Pfeiffer | Design Team: Steve Hoedemaker, Tim Pfeiffer, Todd Beyerlein | Contractor: Schuchart Dow | Landscape Architect: Randy Allworth, Allworth Design | Structural Engineer: Malsam Tsang | Civil Engineer: LPD Engineering | Geotechnical Engineer: Nelson Geotechnical Associates, Inc. | Arborist: Island Tree Doctor
---