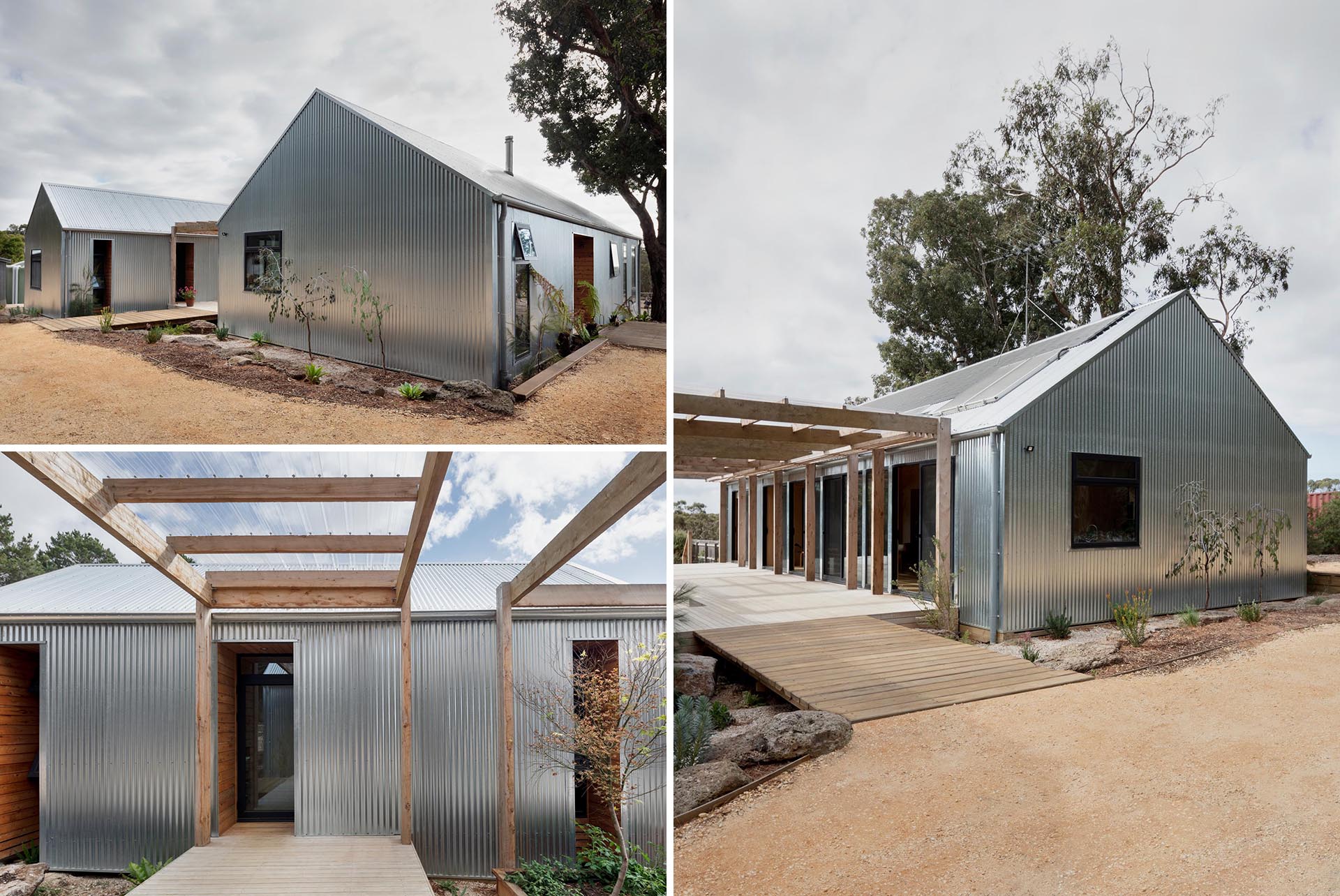 Wiesebrock Architecture has designed a contemporary home in Bellbrae, Australia, that consists of two pavilions separated by a large deck.
However it's not the layout of the home that caught our eye, but the decision to use corrugated metal as a siding material.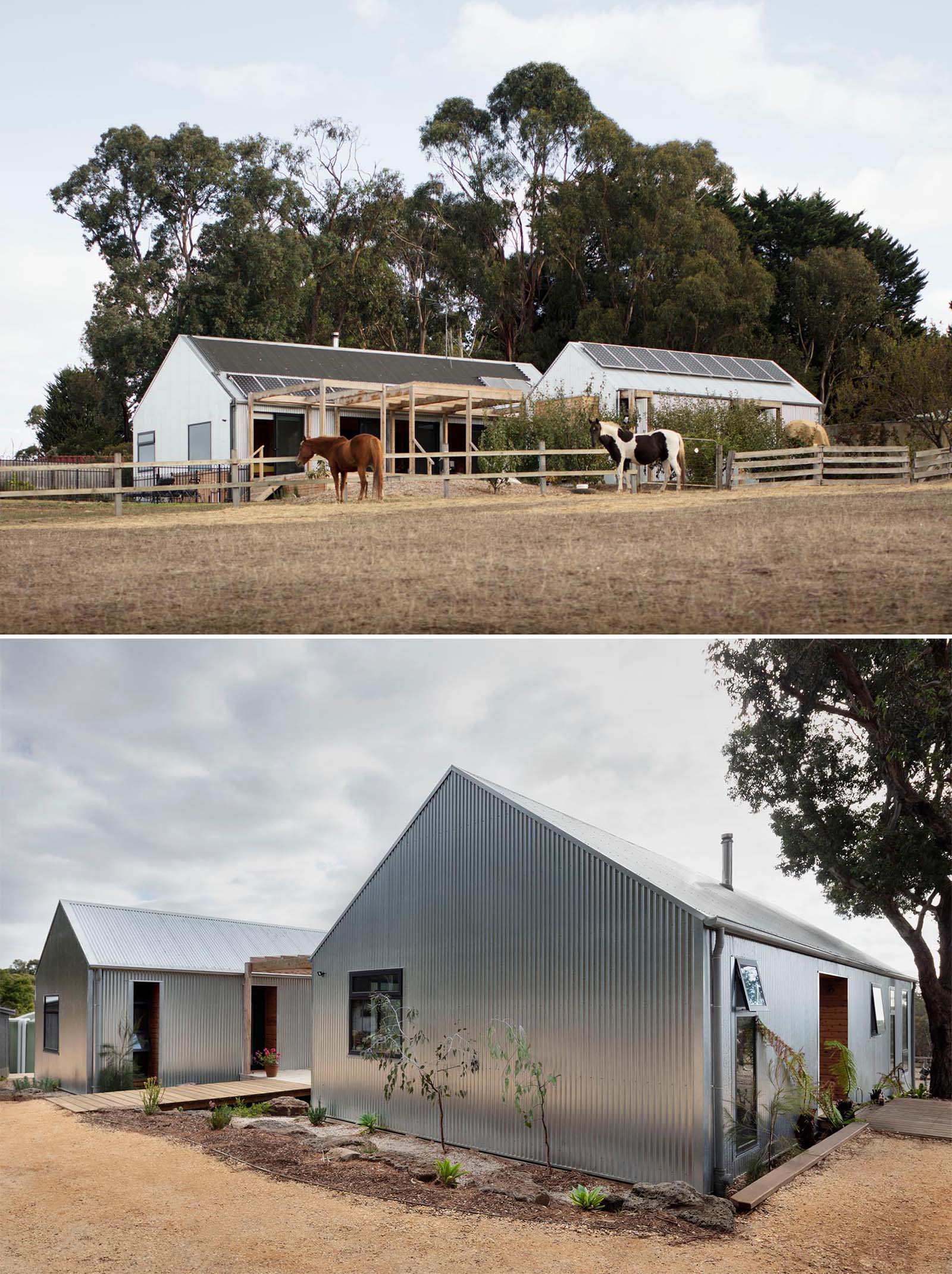 The hard exterior of corrugated galvanized steel sheeting, which covers the entire home, is designed to change its appearance as it ages, creating a dull finish.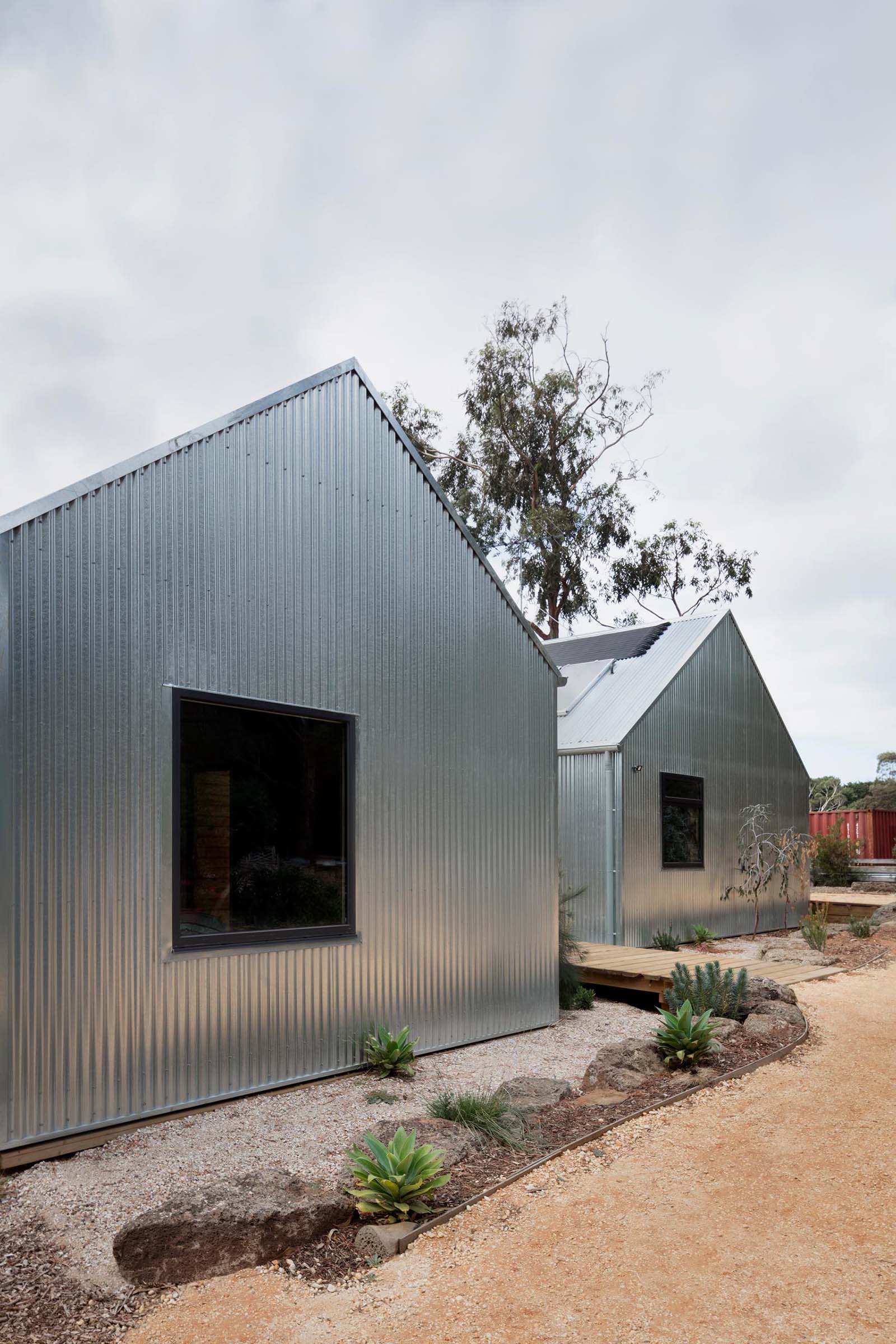 Another benefit of using corrugated metal siding is that it provides a maintenance and cost-free finish once installed.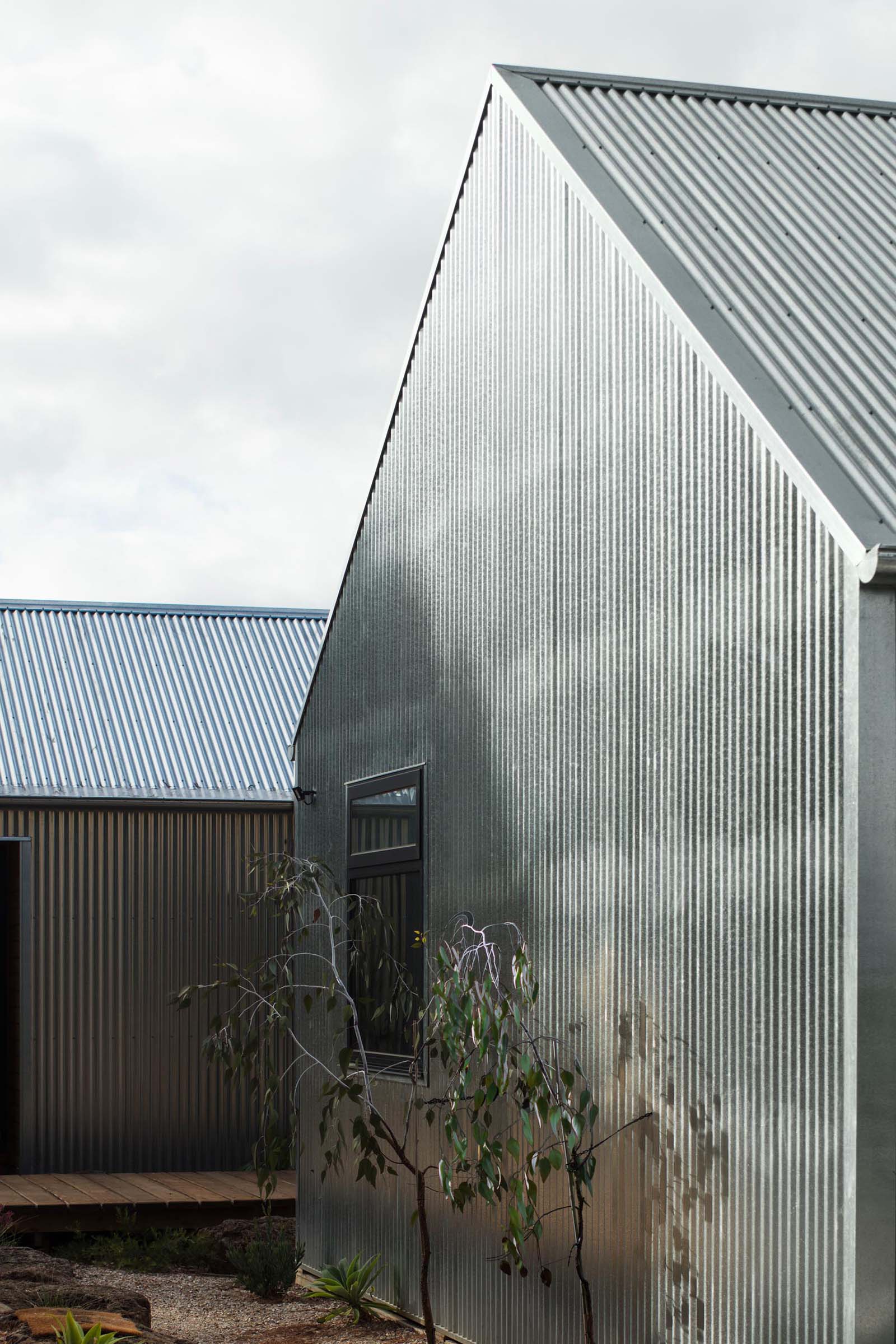 When paired with warm wood elements and black window frames, the corrugated metal allows the home to take on a more contemporary look.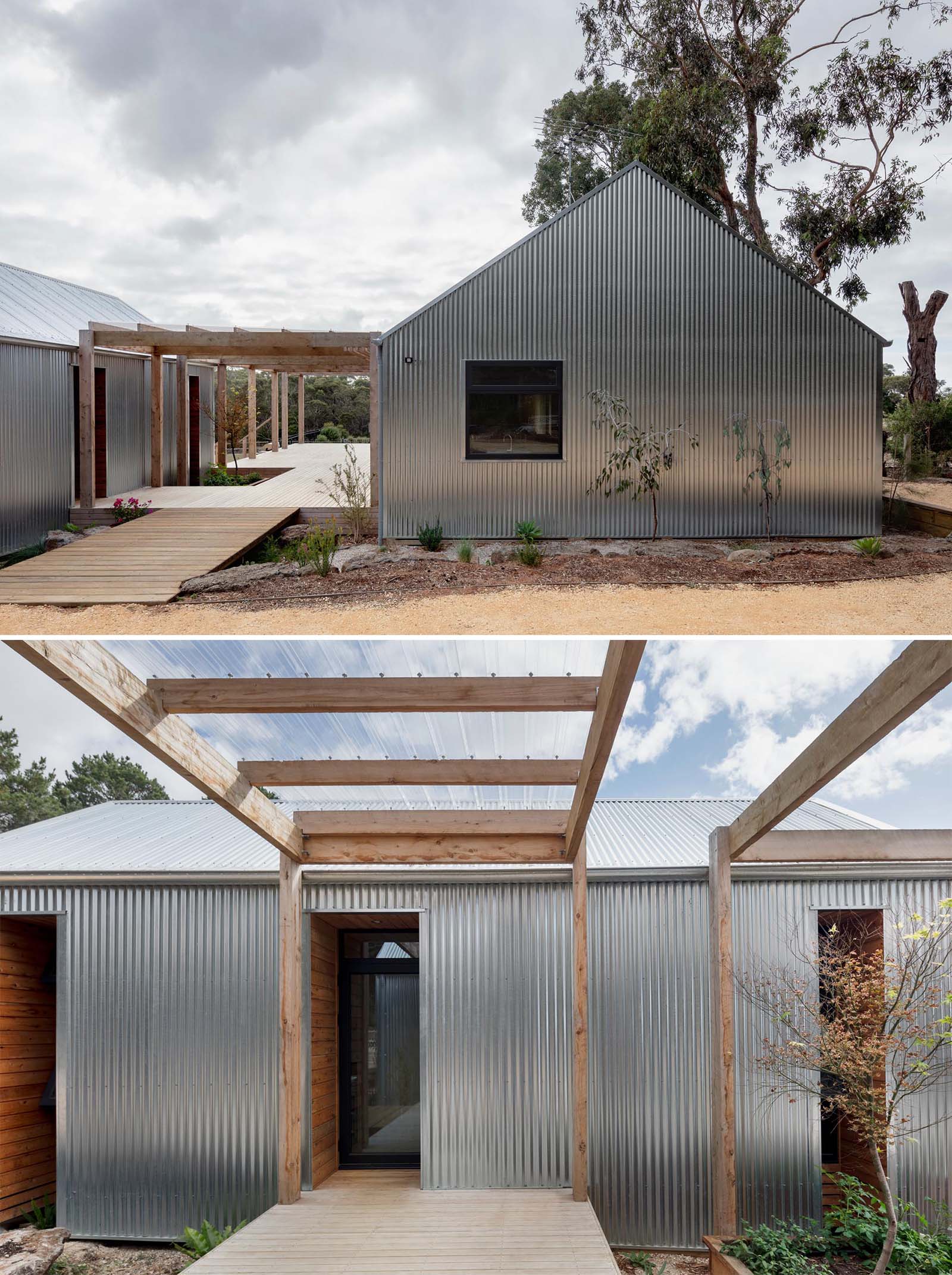 The interior of the home has been lined with plywood sheets, designed to age gracefully instead of repainting in the future.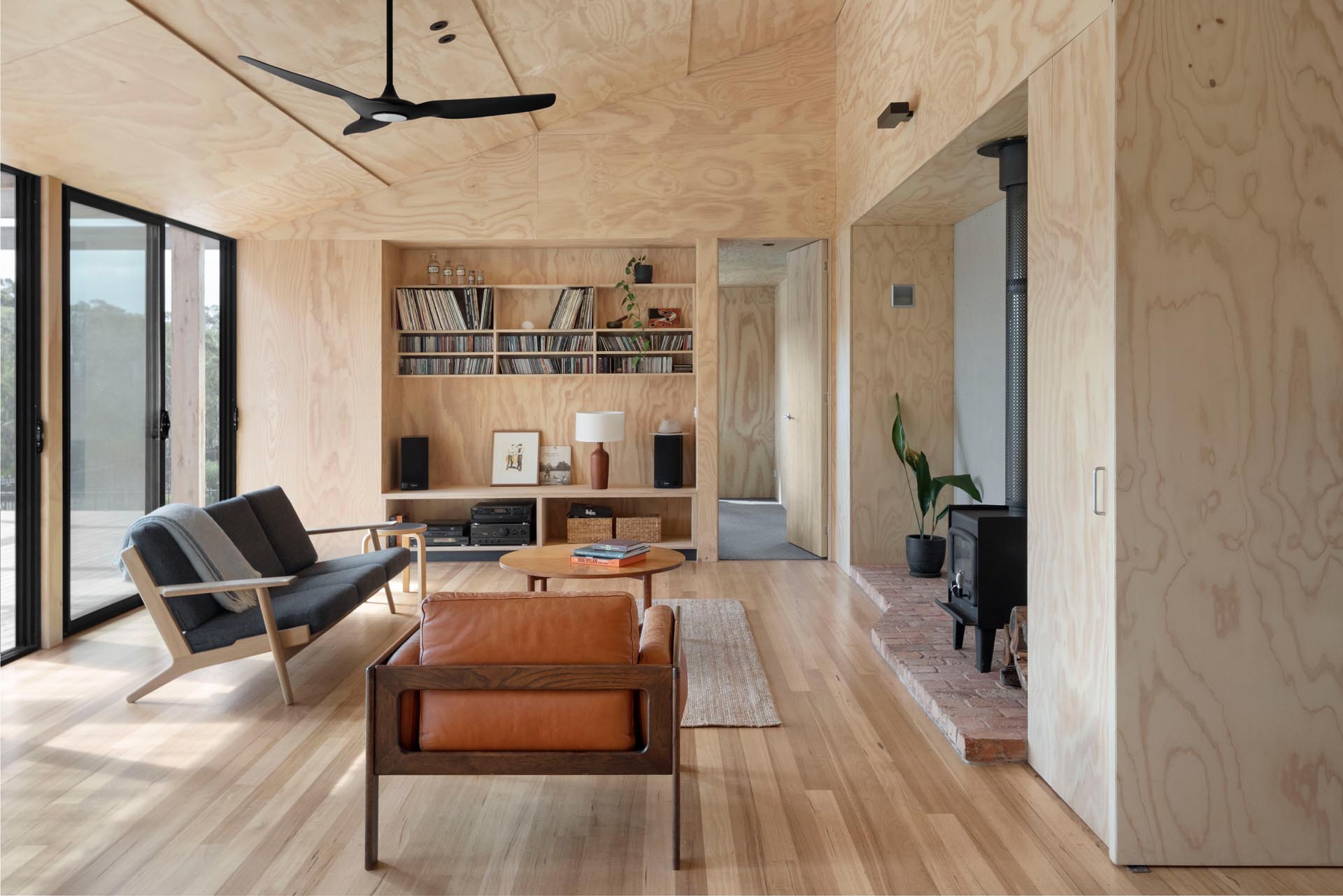 The sheets that were used to line the living area ceiling are overlapped to break up the large surface and to utilize full sheet widths with no cuts required, and therefore resulting in no waste.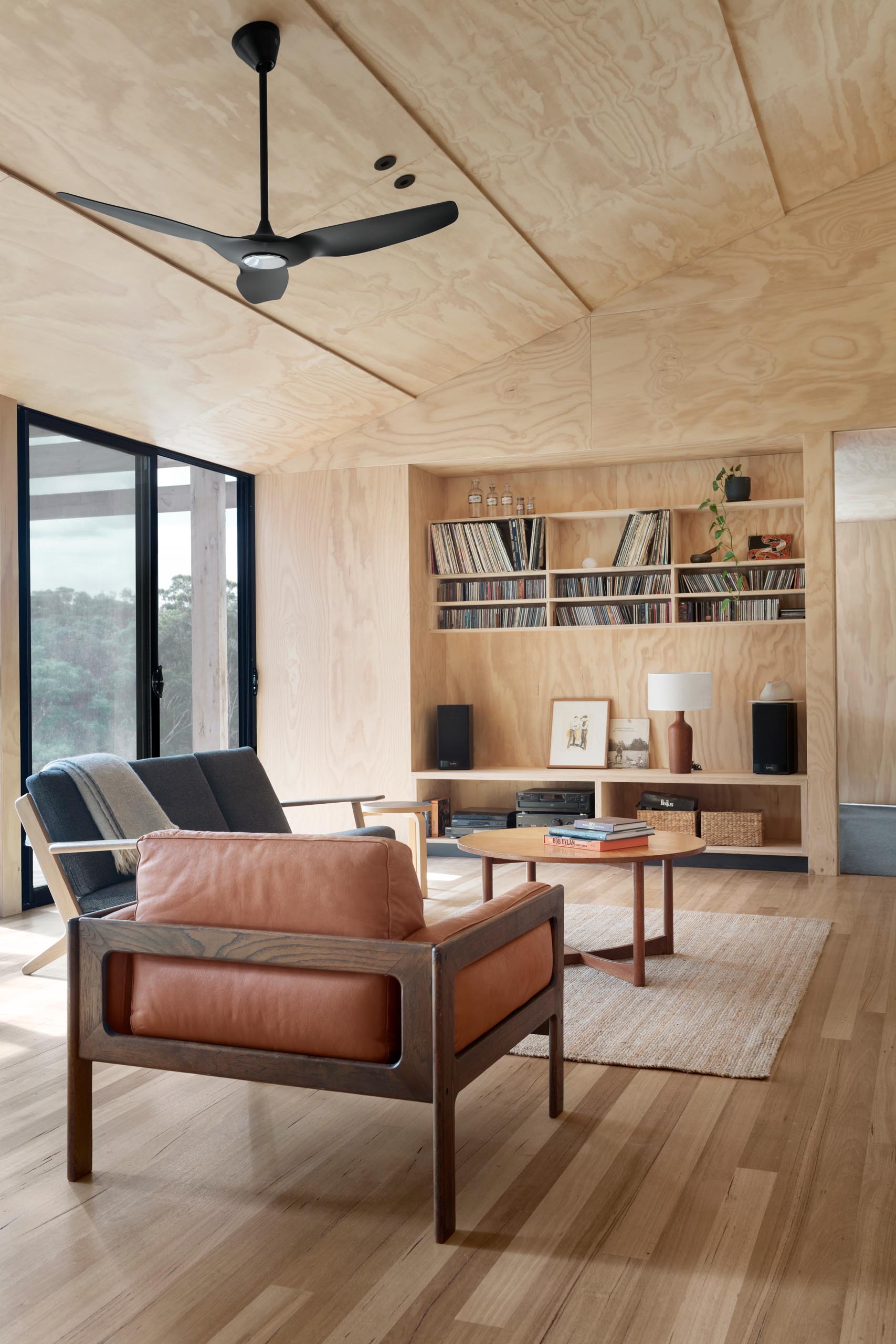 Salvaged bricks were reused in the hearth of the fireplace, which has a matte black finish to match the ceiling fan.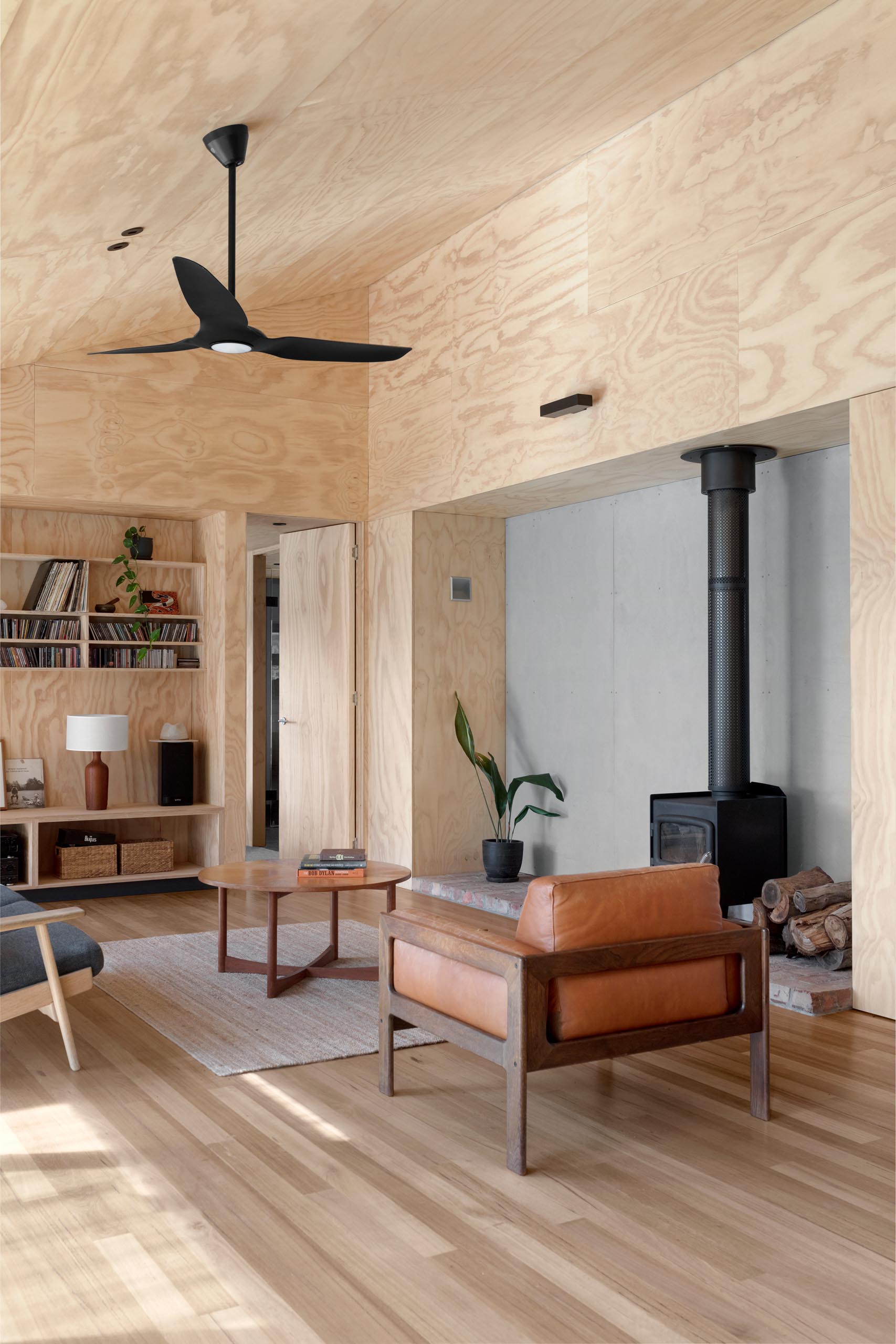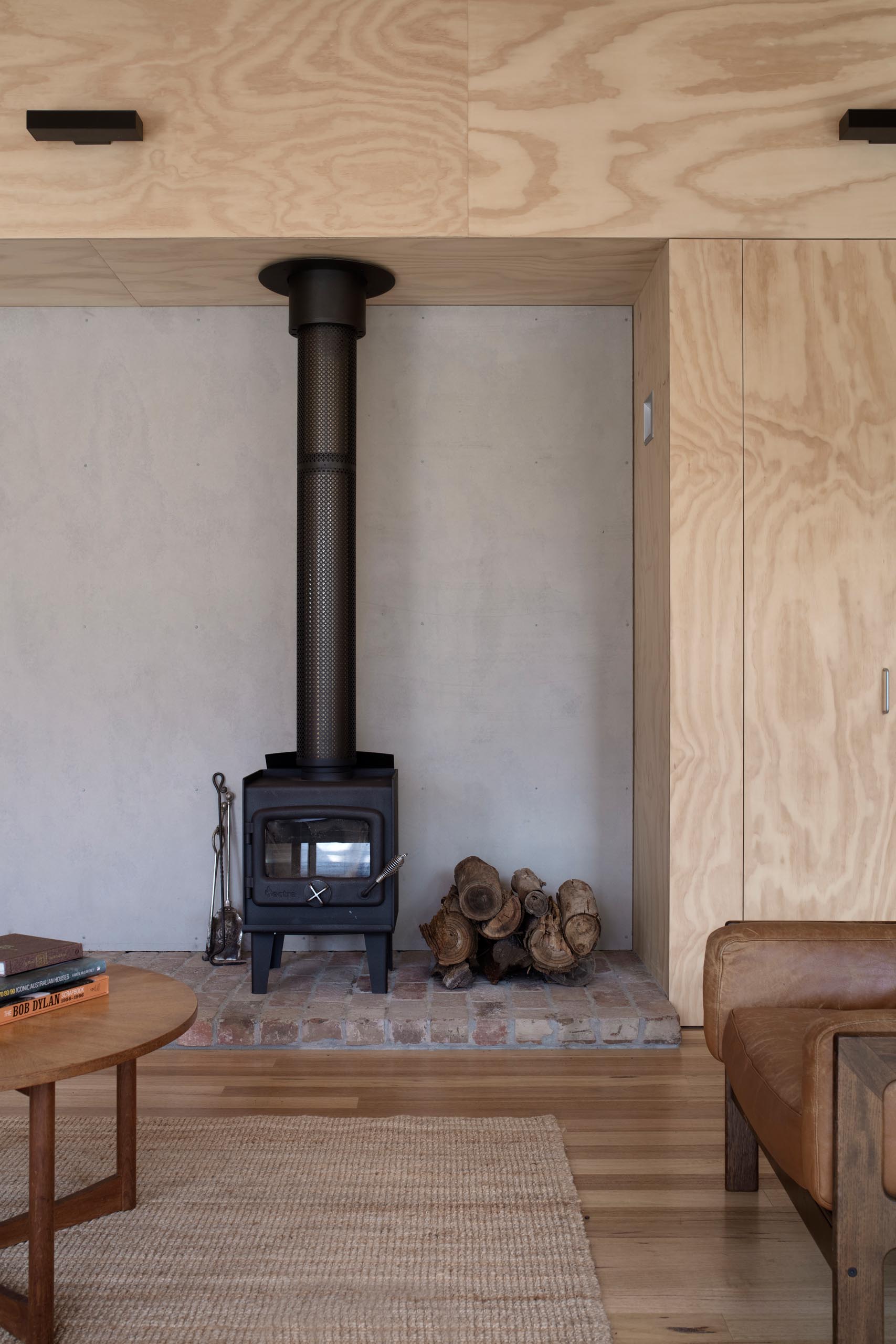 The kitchen combines both the wood and matte black design elements, while the island with a live edge wood countertop creates more counter space, and the fridge is hidden in the adjacent pantry.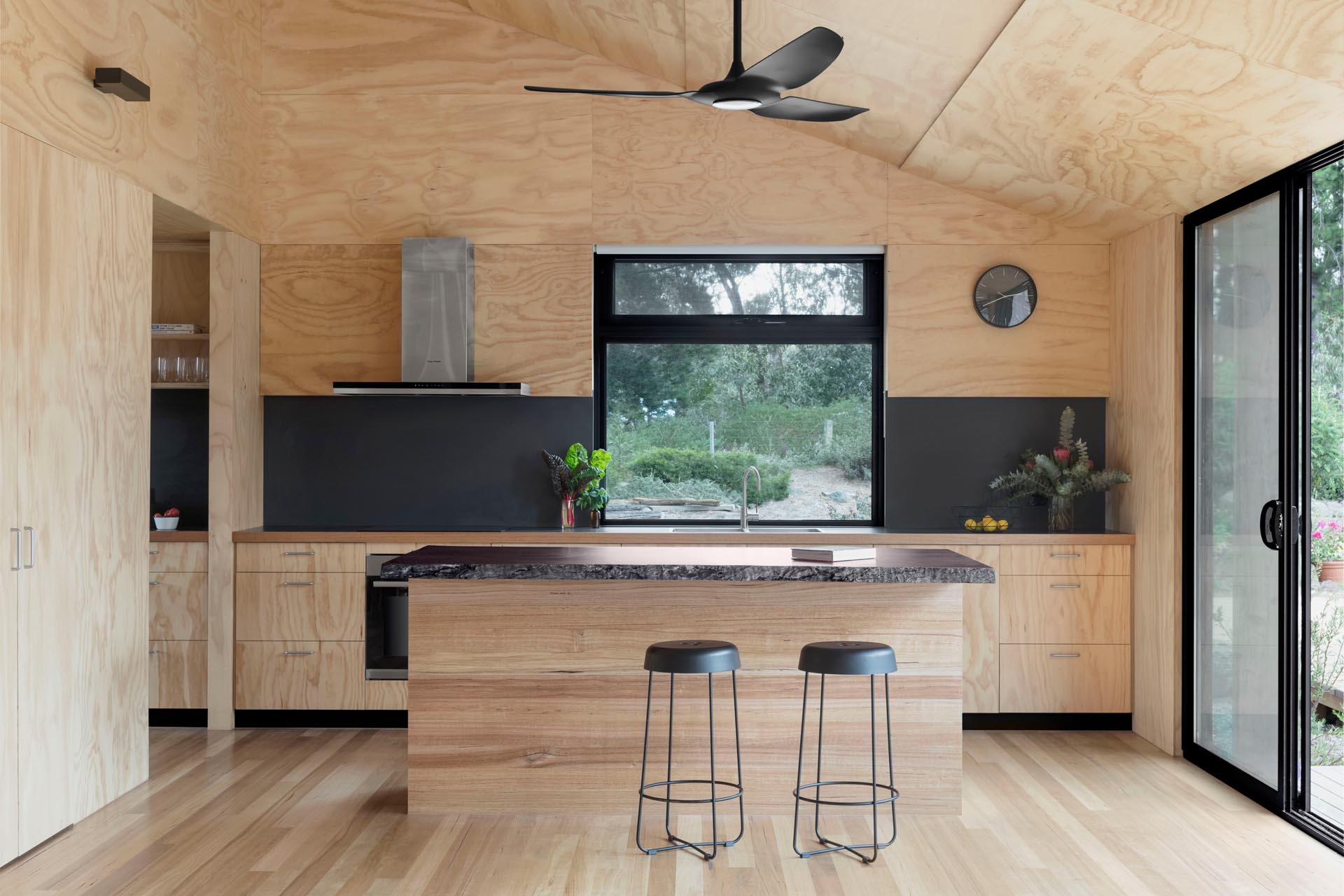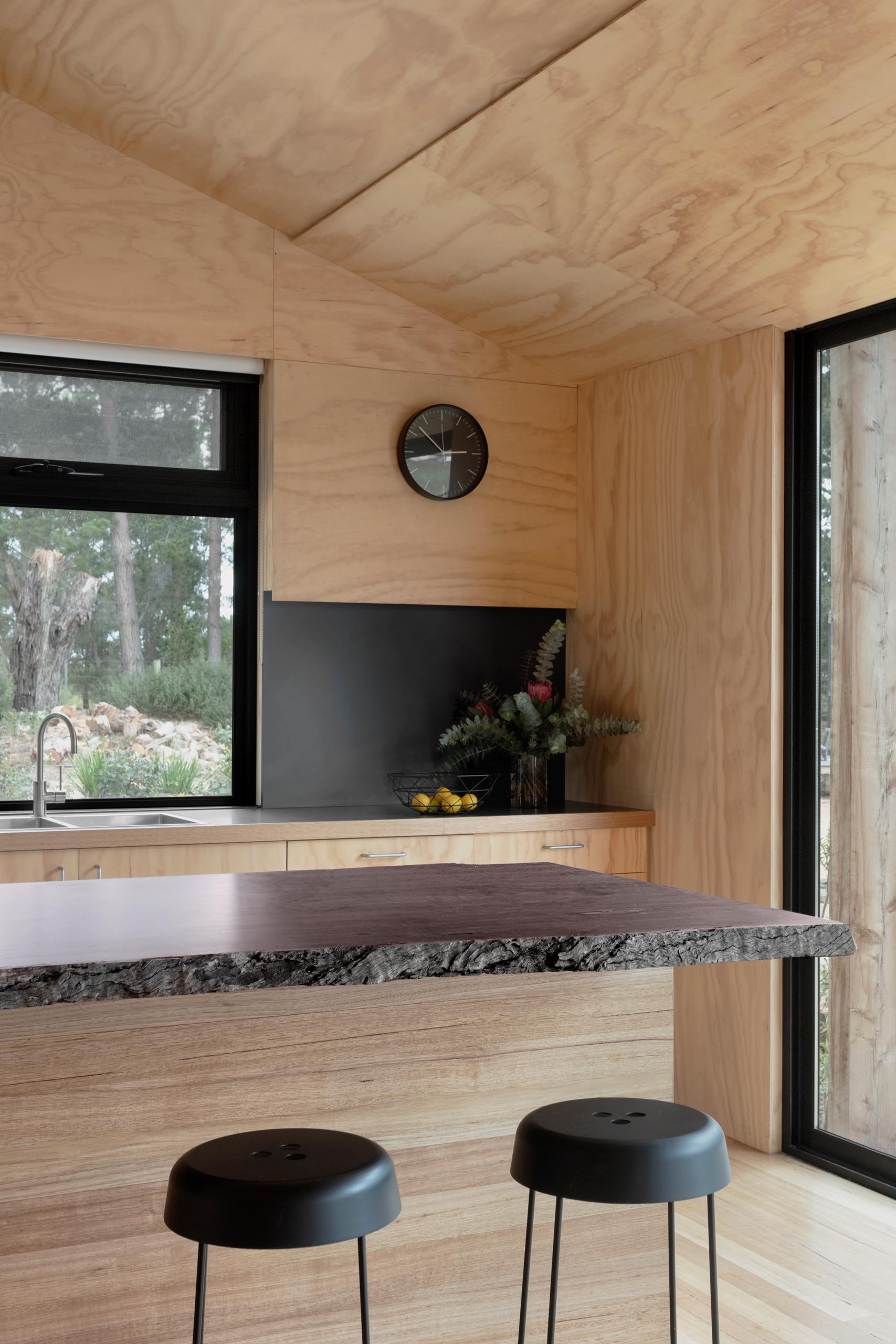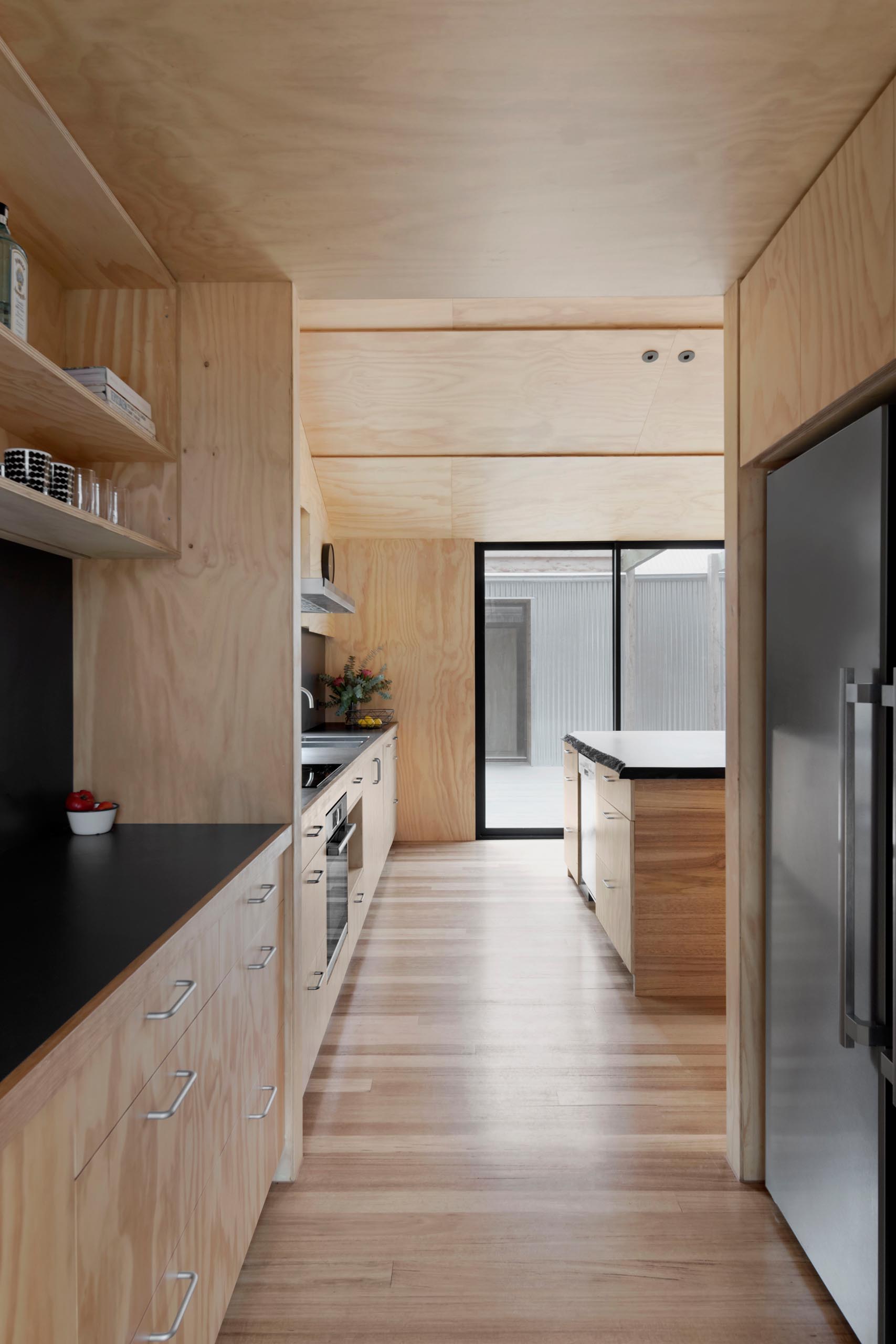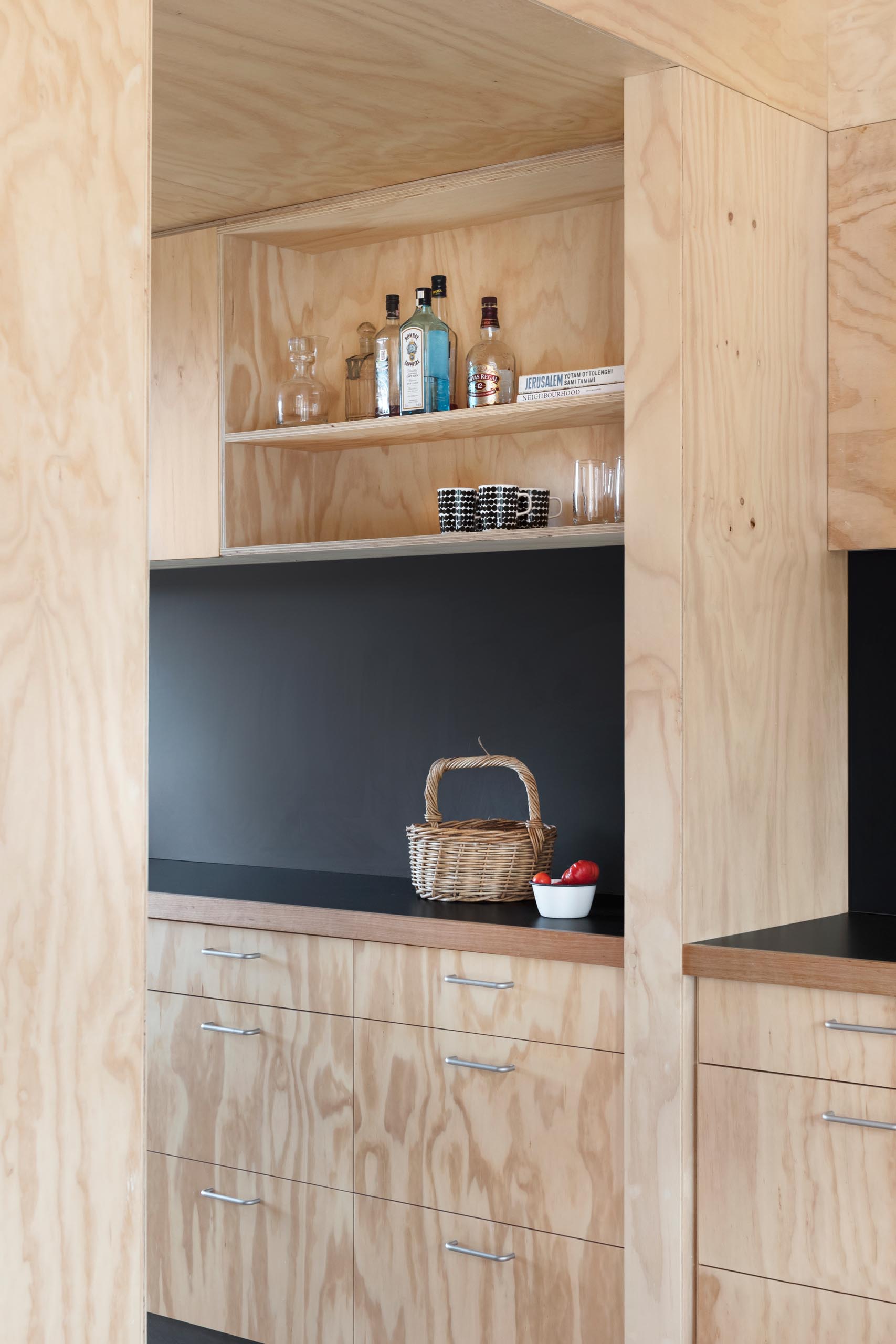 As the home is a rural property with horses, a custom-designed tack room was created too.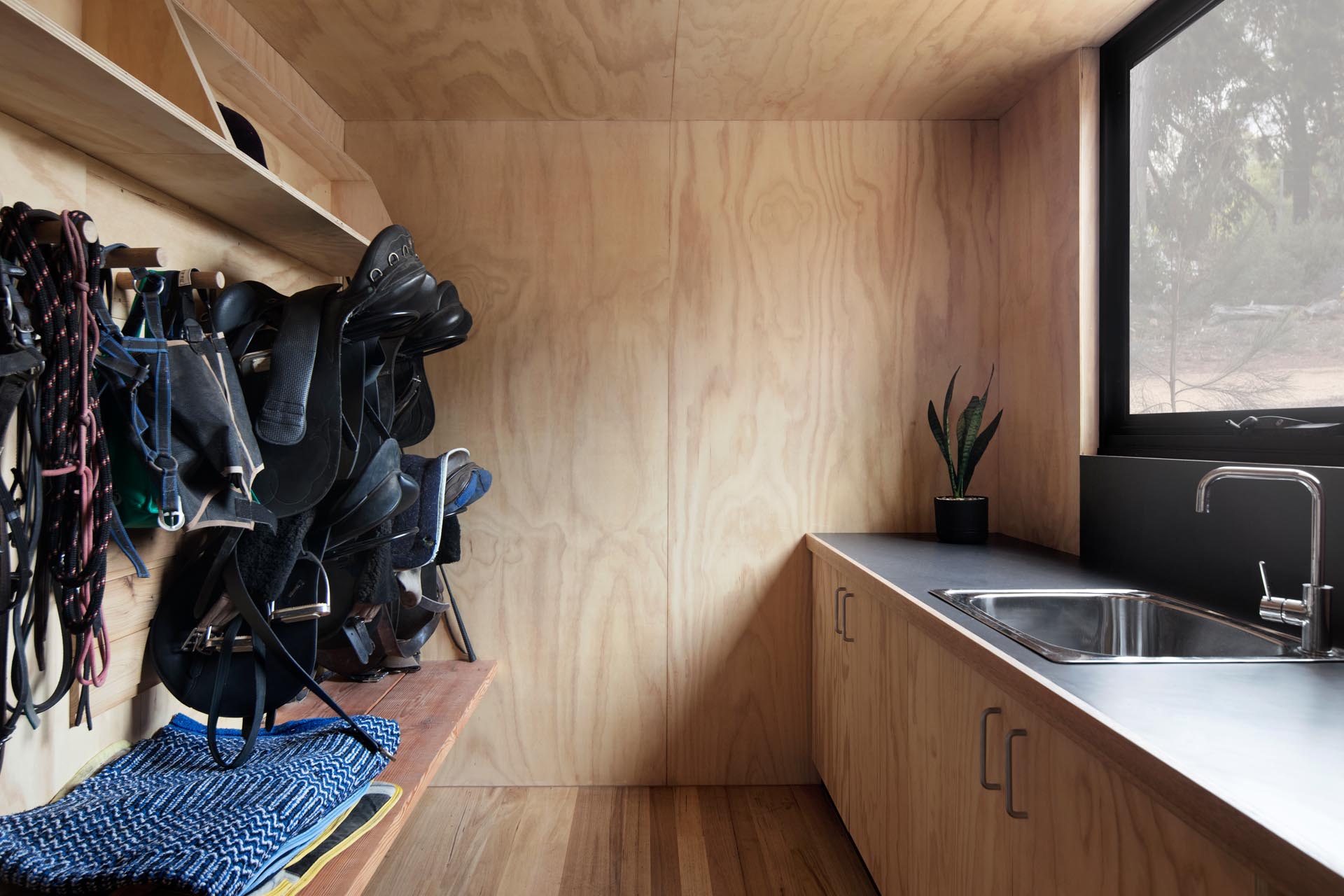 Here's a look at the floor plan that shows the two separate pavilions and the deck that links them.