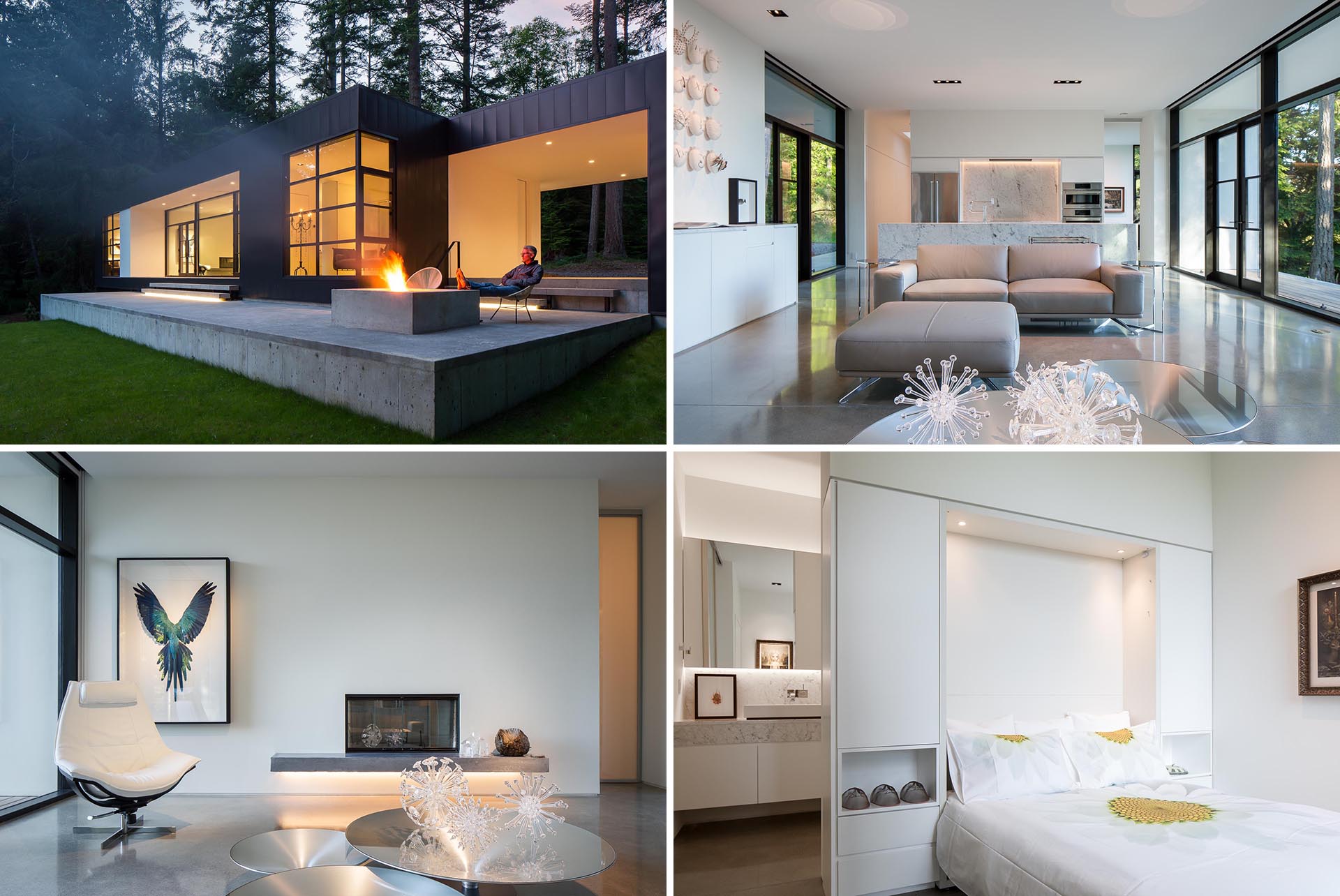 Heliotrope Architects has designed the "Collector's Retreat", a small home located on Orcas Island in Washington State.
The clients own an art gallery featuring a curated collection of west-coast artists, and they desired a retreat with the feel of a contemporary art gallery.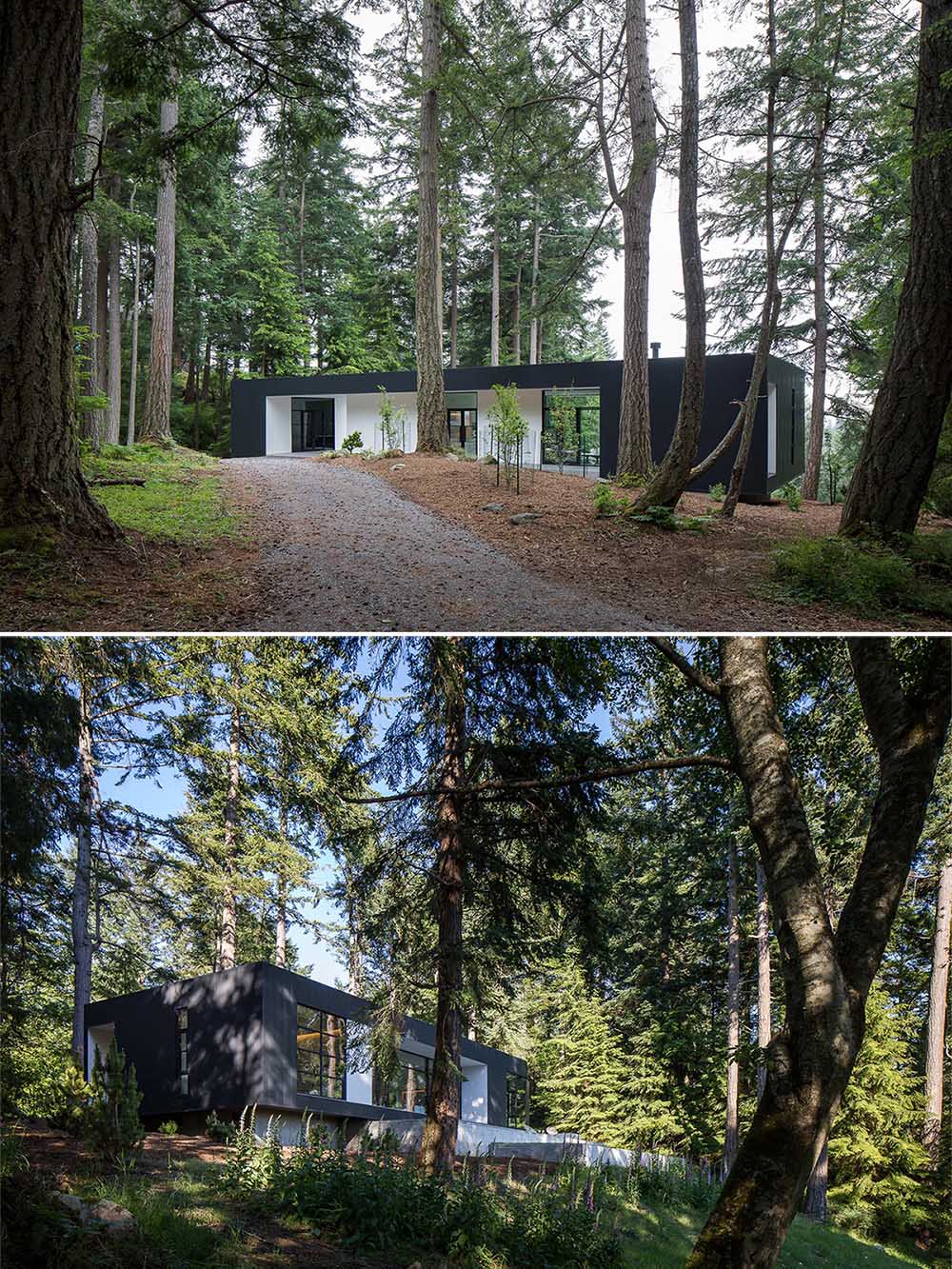 The exterior of the home has a material palette that's limited to black metal panels and white stucco.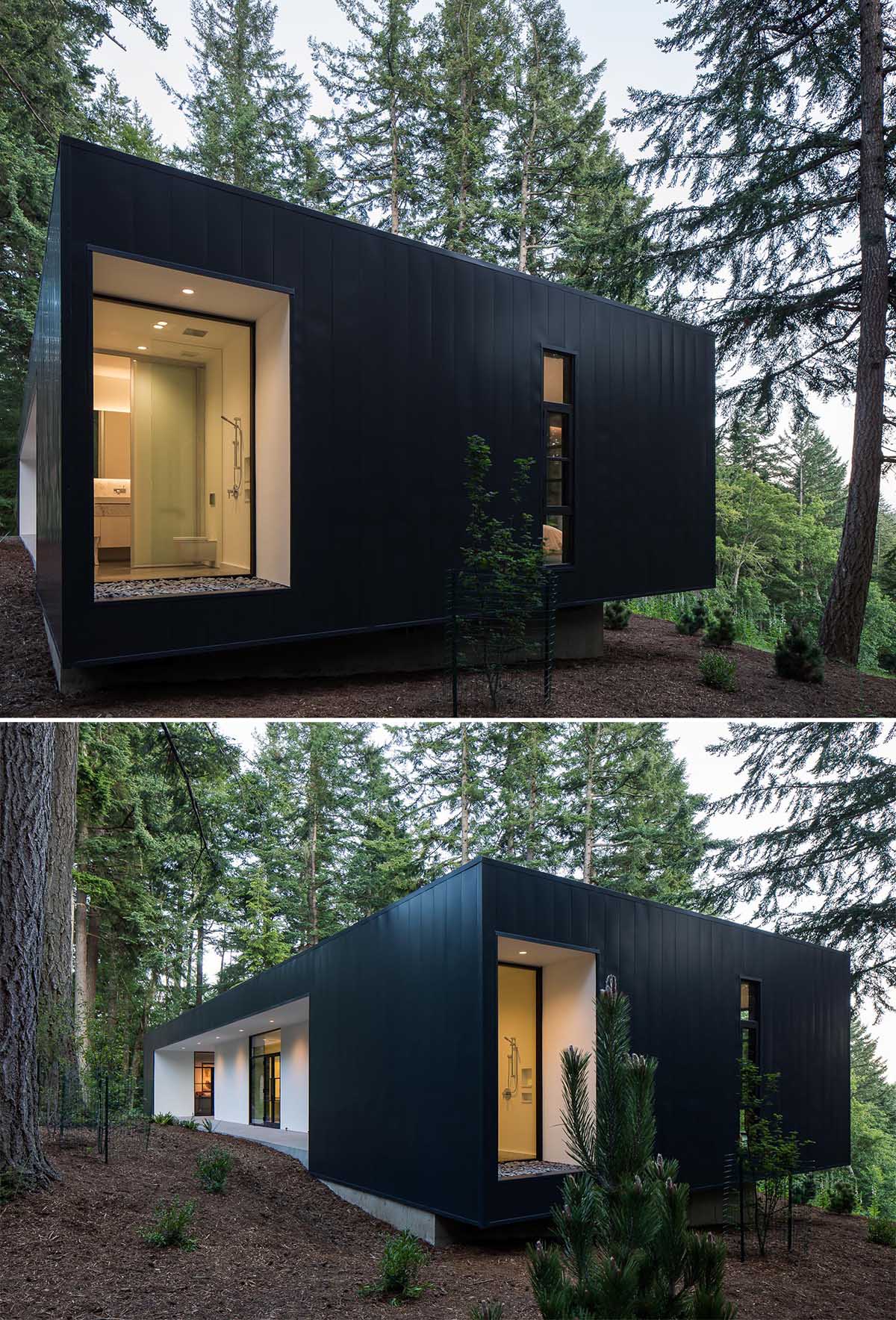 A concrete walkway leads from the carport to the entryway of the home. The carport can also double as a covered outdoor entertaining space when needed.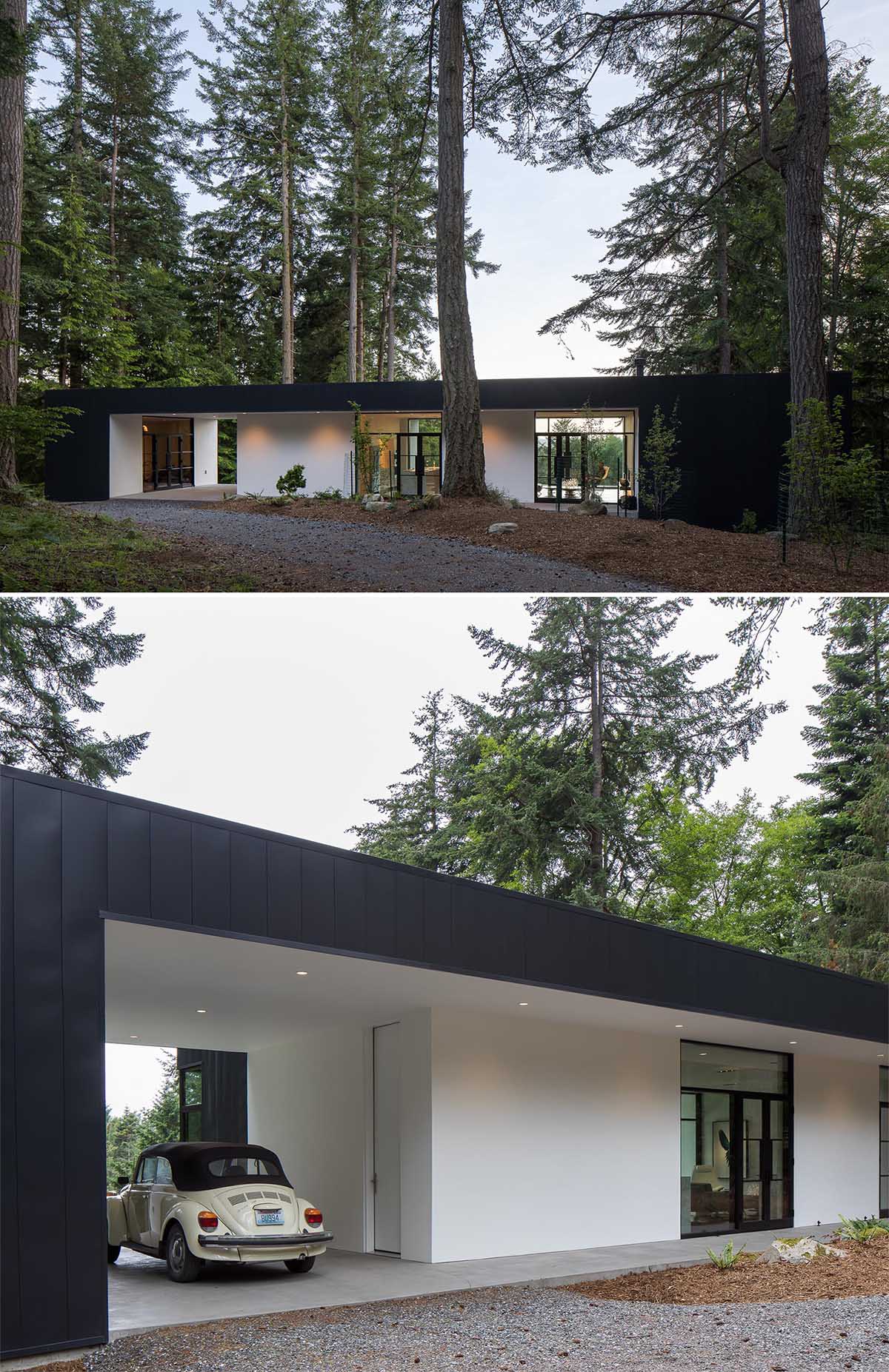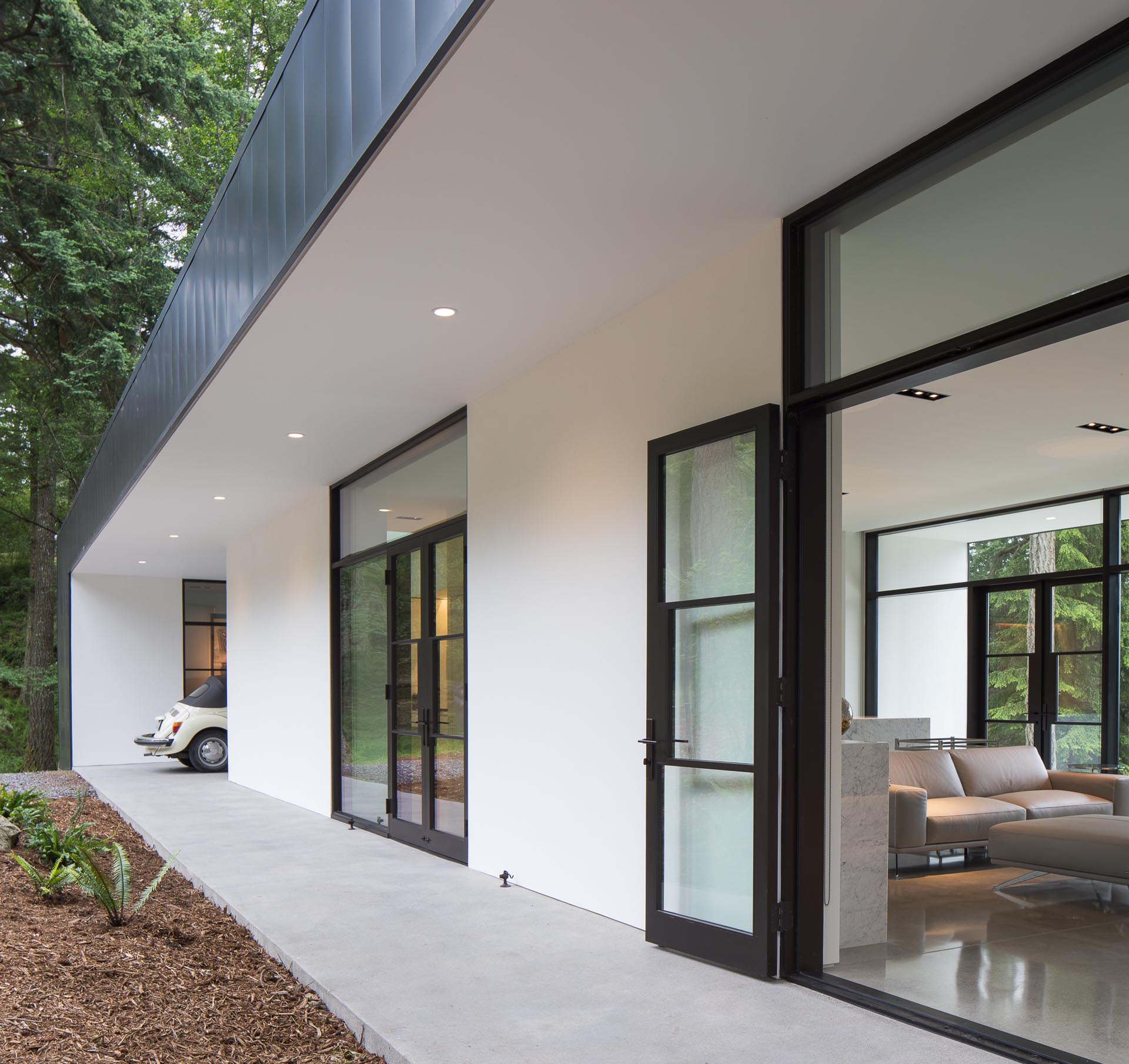 The interior of the home has all-white surfaces with Carrera marble countertops and gray concrete, creating a sleek contemporary appearance, similar to that of an art gallery.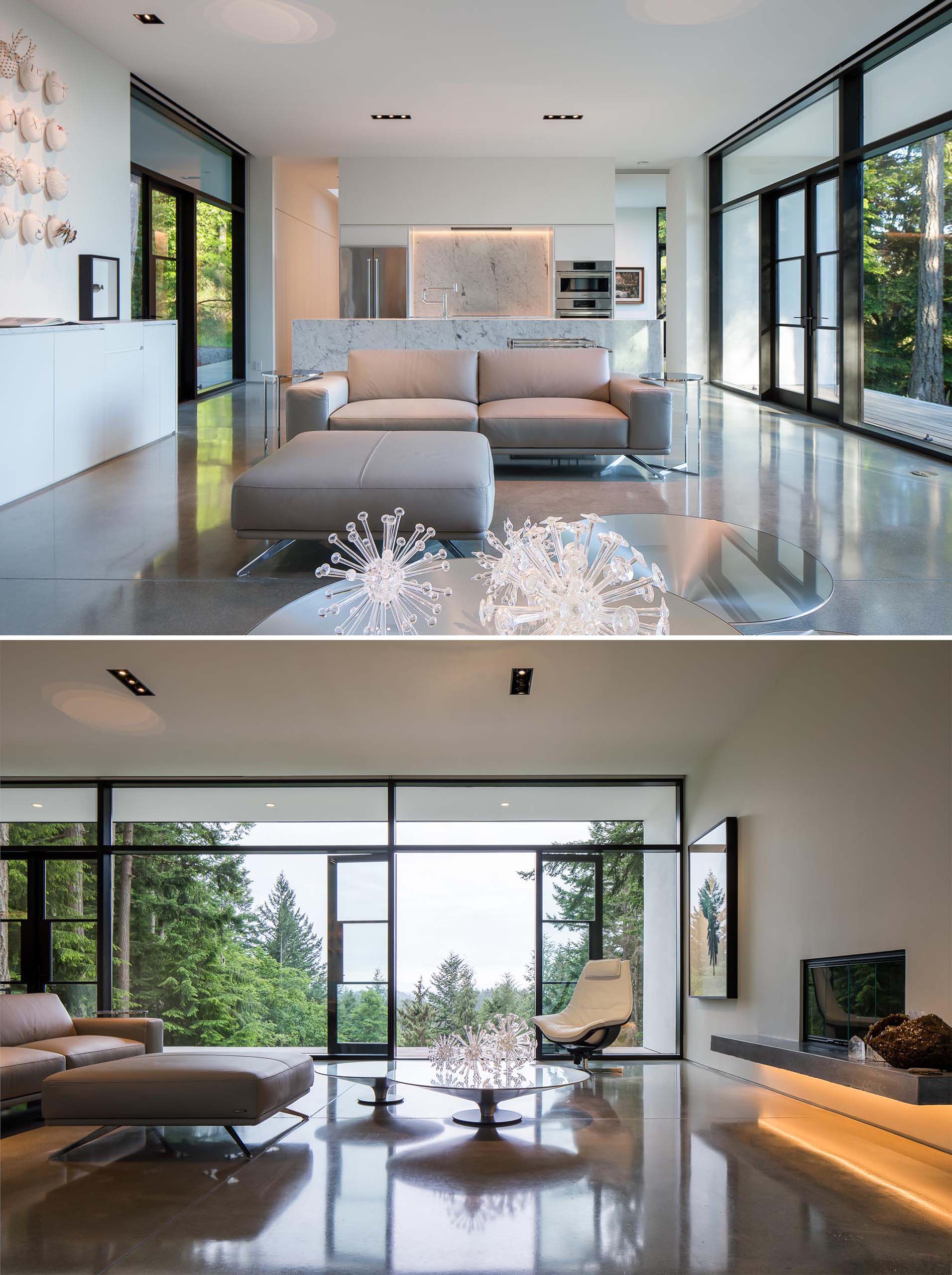 In the living room, there's a floating fireplace hearth with hidden lighting that reflects off the floor.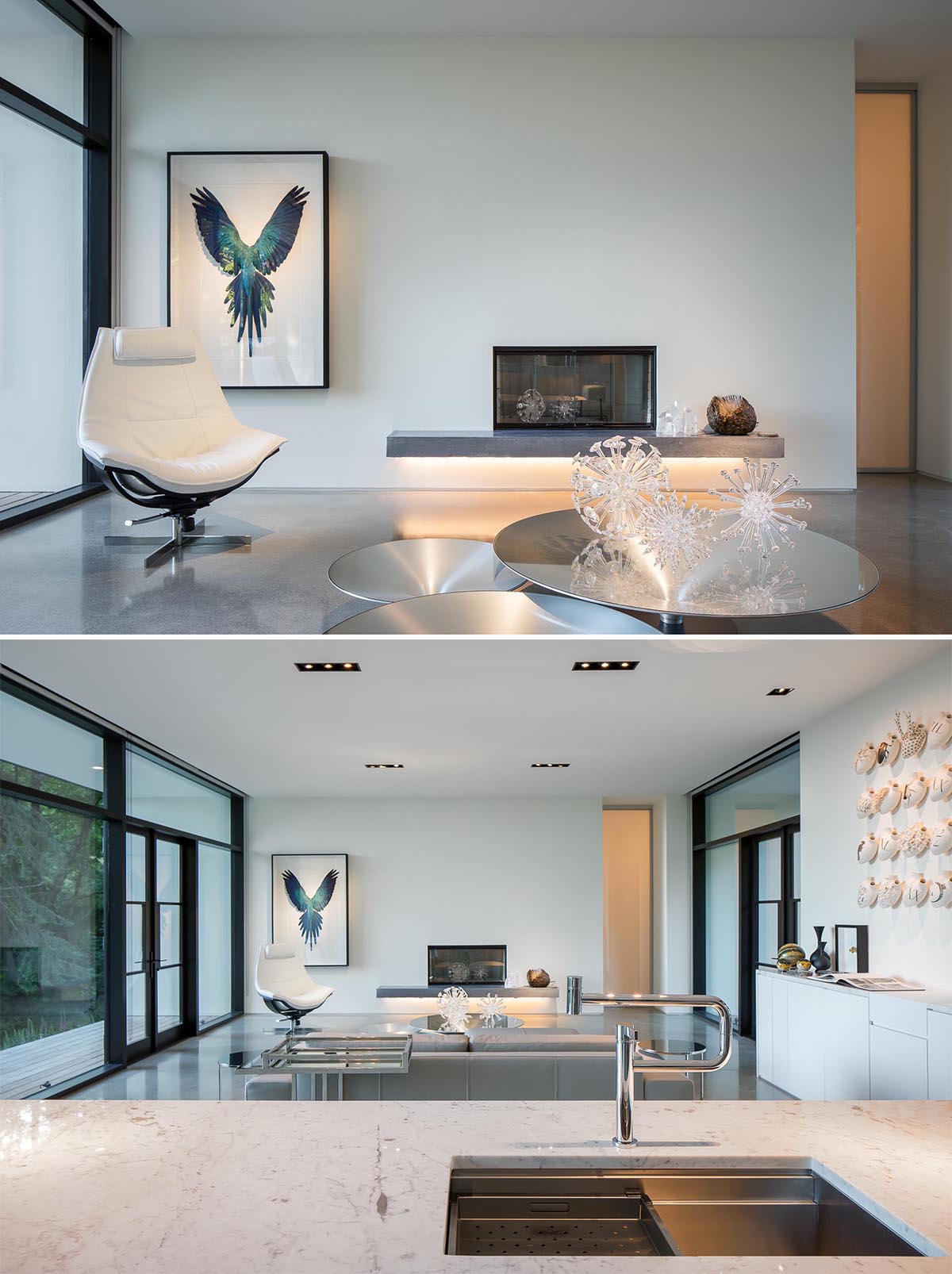 Along the wall is a custom-designed cabinet with artifacts, and books, while above, lighting highlights the art.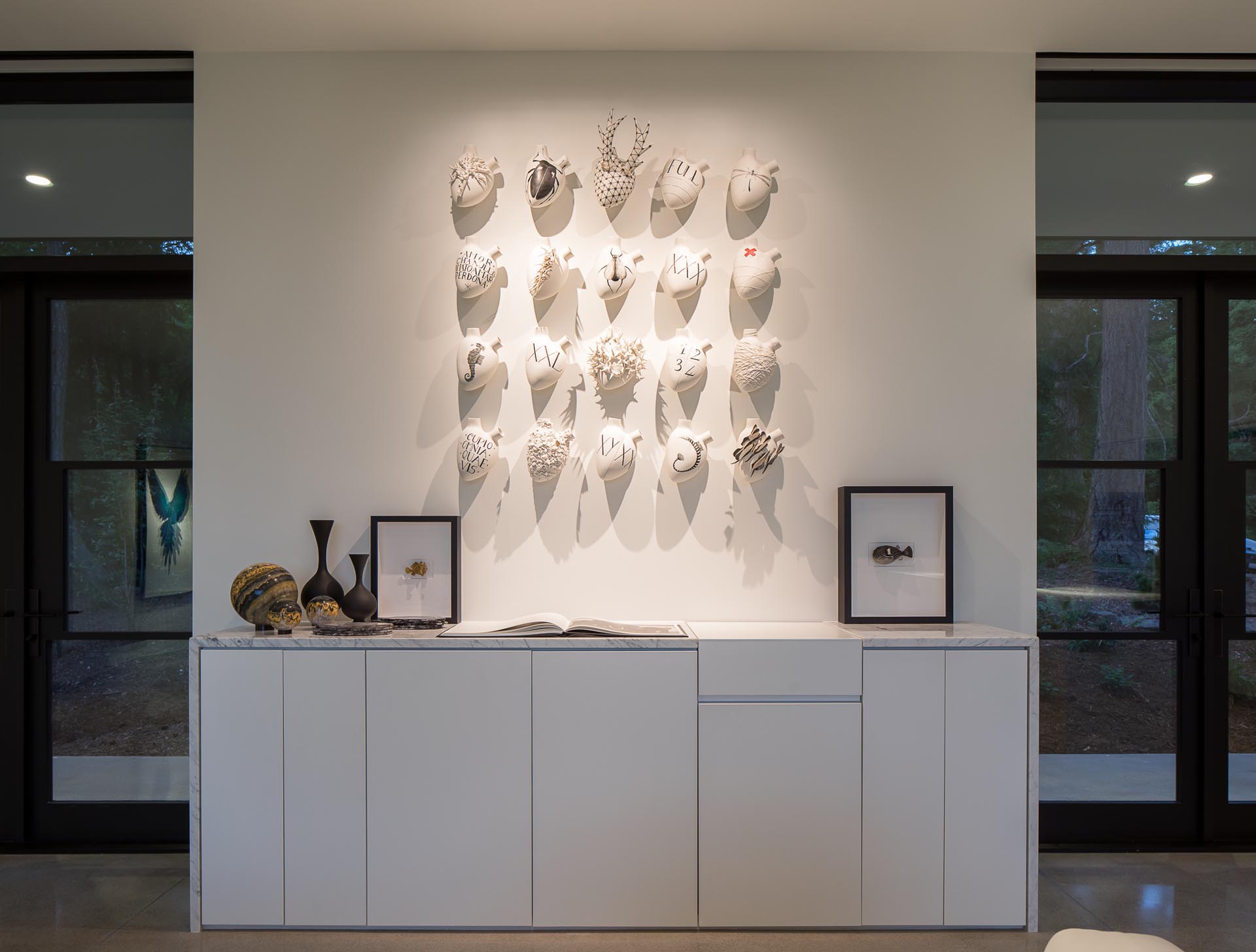 Sharing the open plan interior with the living room is the kitchen, where a long island creates additional counter space, and minimalist white cabinets complement the other cabinetry throughout the home.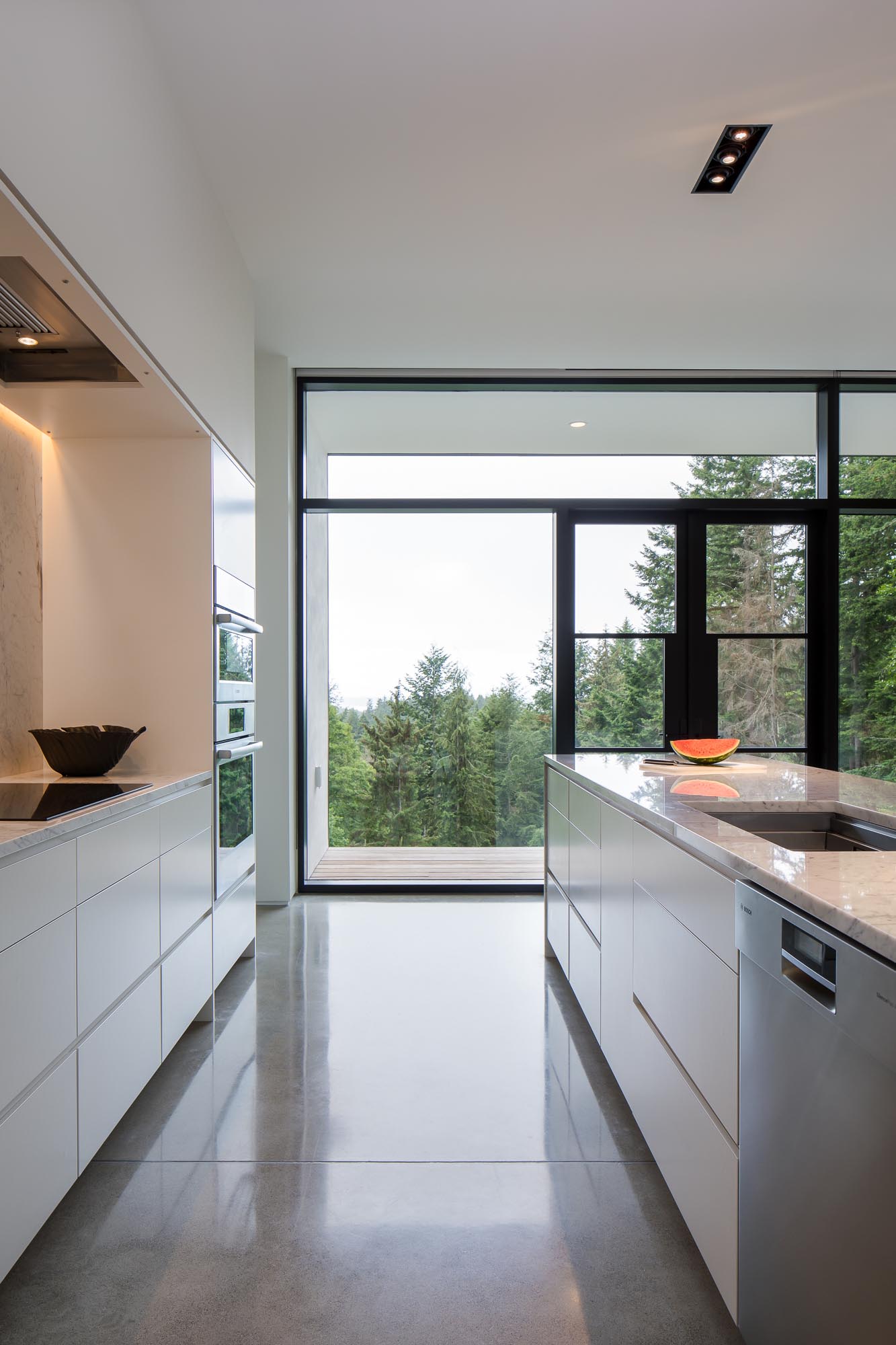 Black framed doors open the interior spaces to the rear concrete terrace.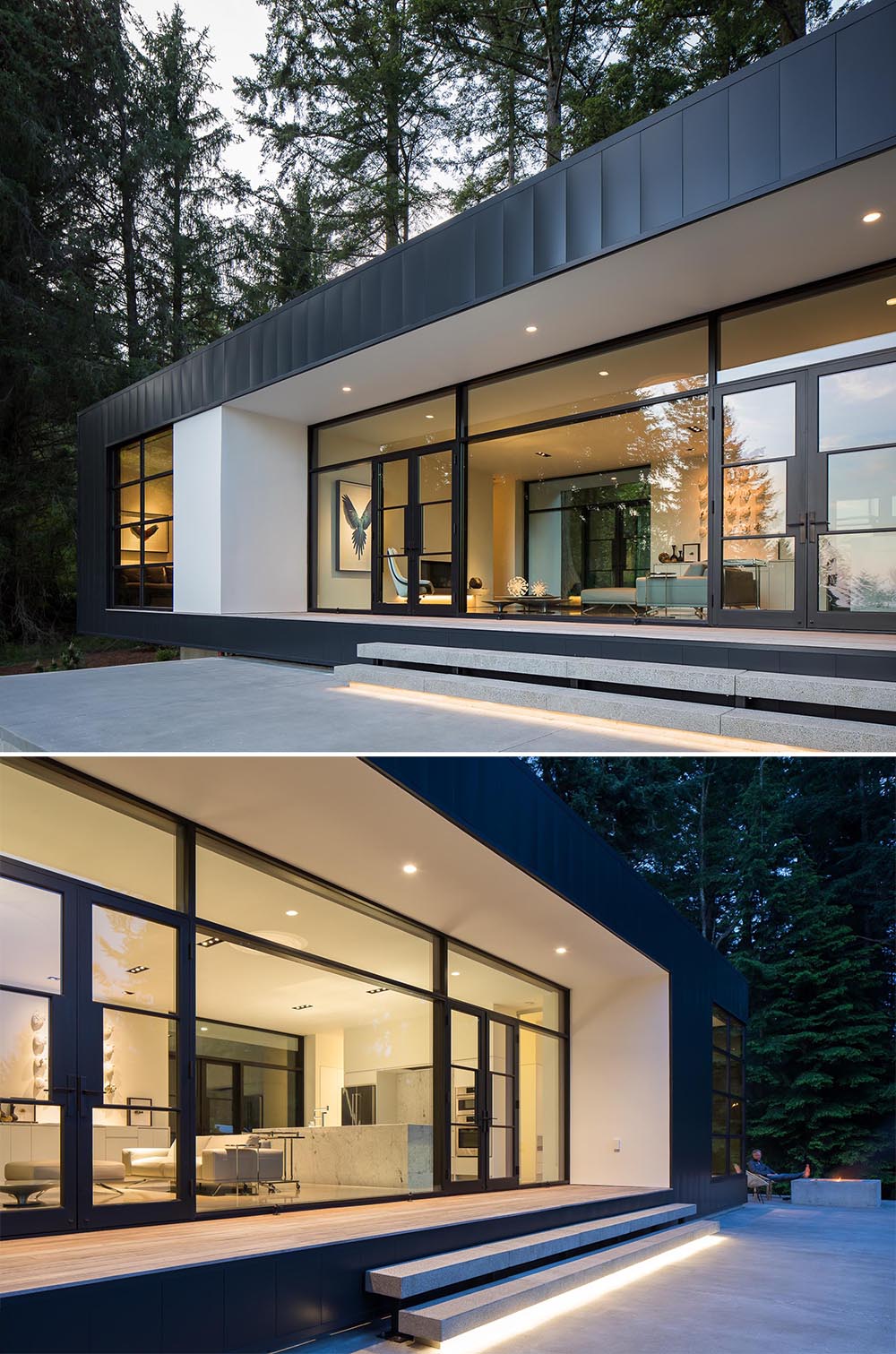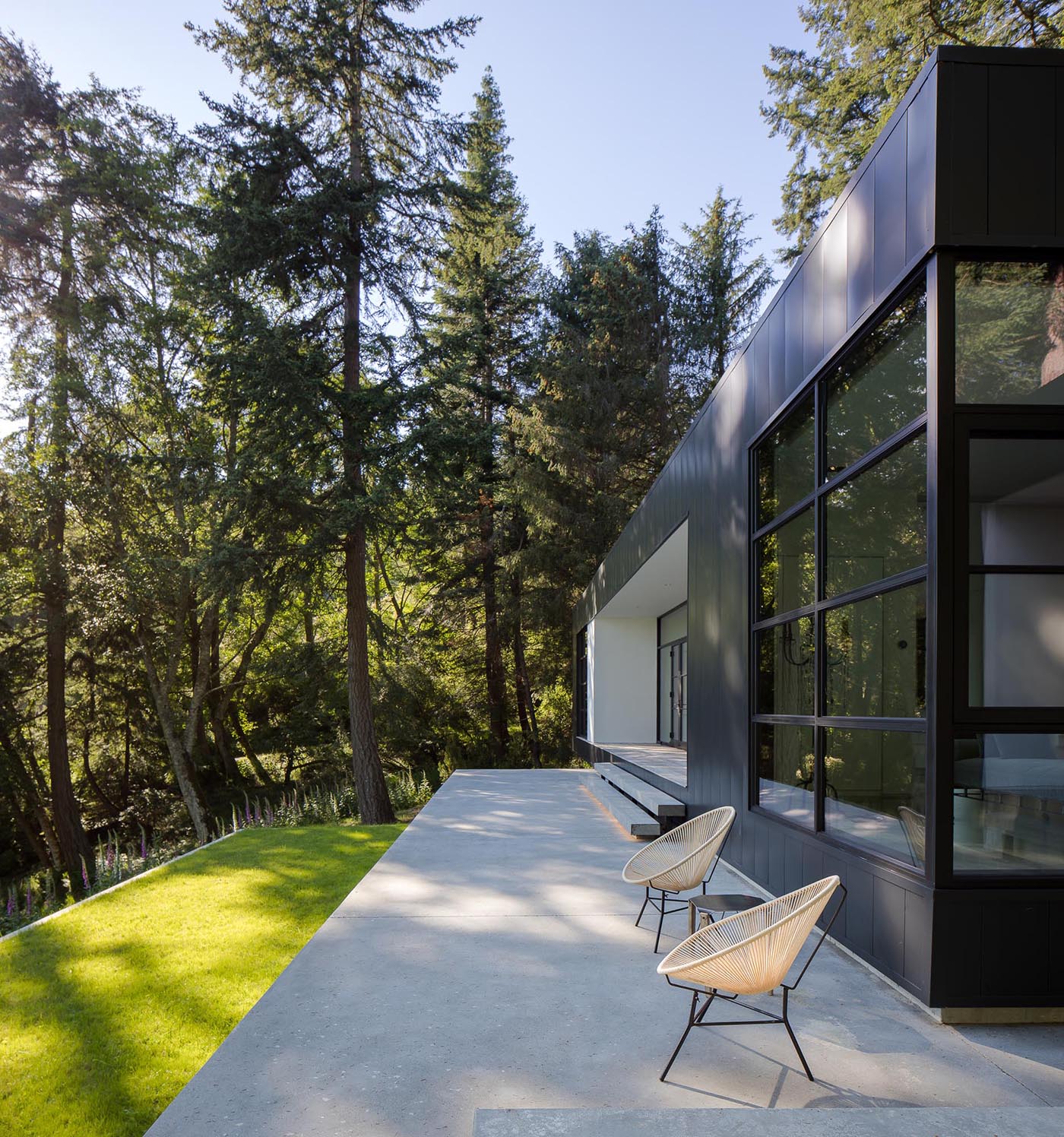 Built into the concrete terrace is a fire pit that can be lit to create a cozy outdoor experience.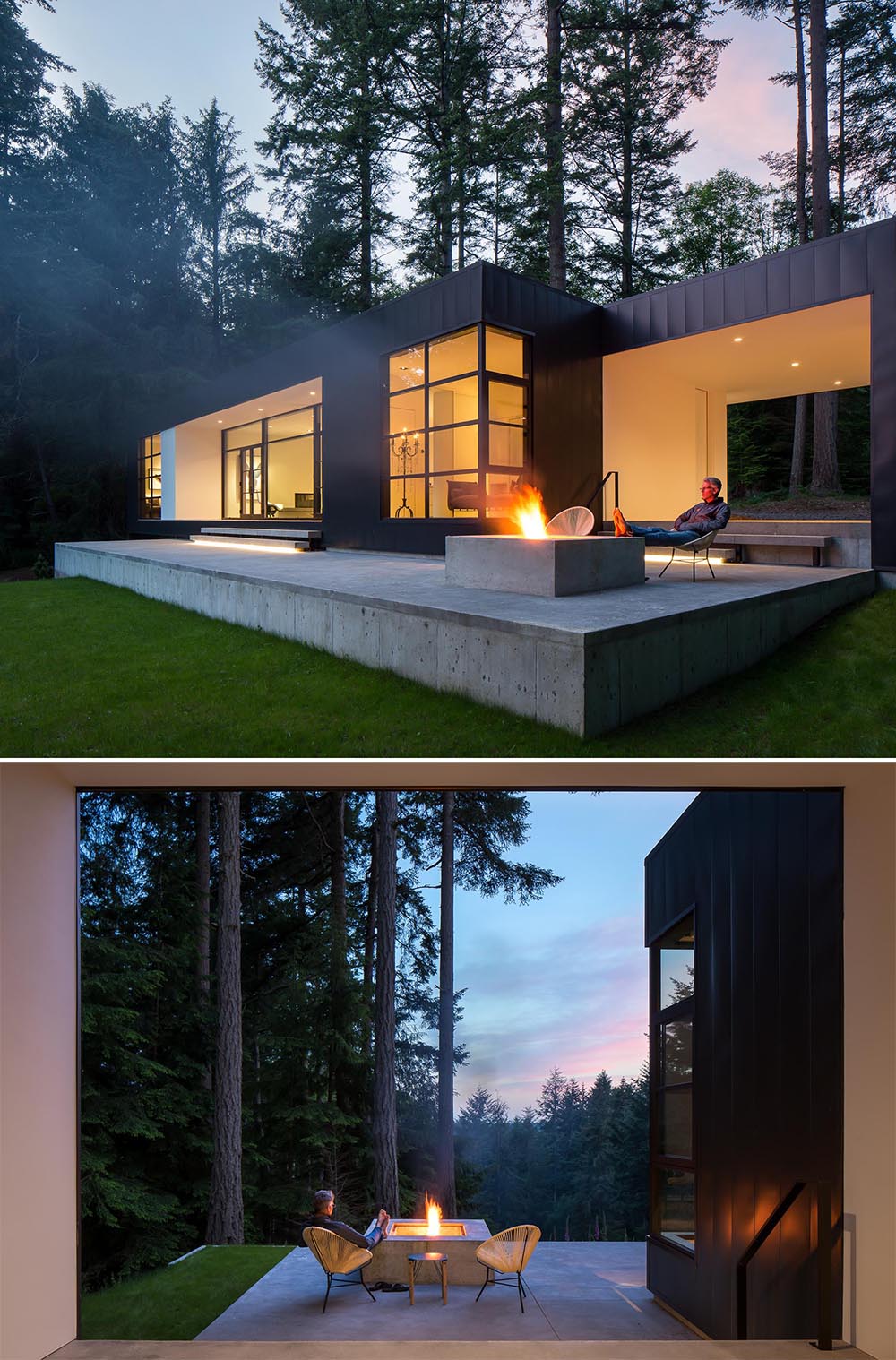 Back inside, and one of the bedrooms has a section of floor-to-ceiling black framed windows, while hidden lighting is used to create indirect light.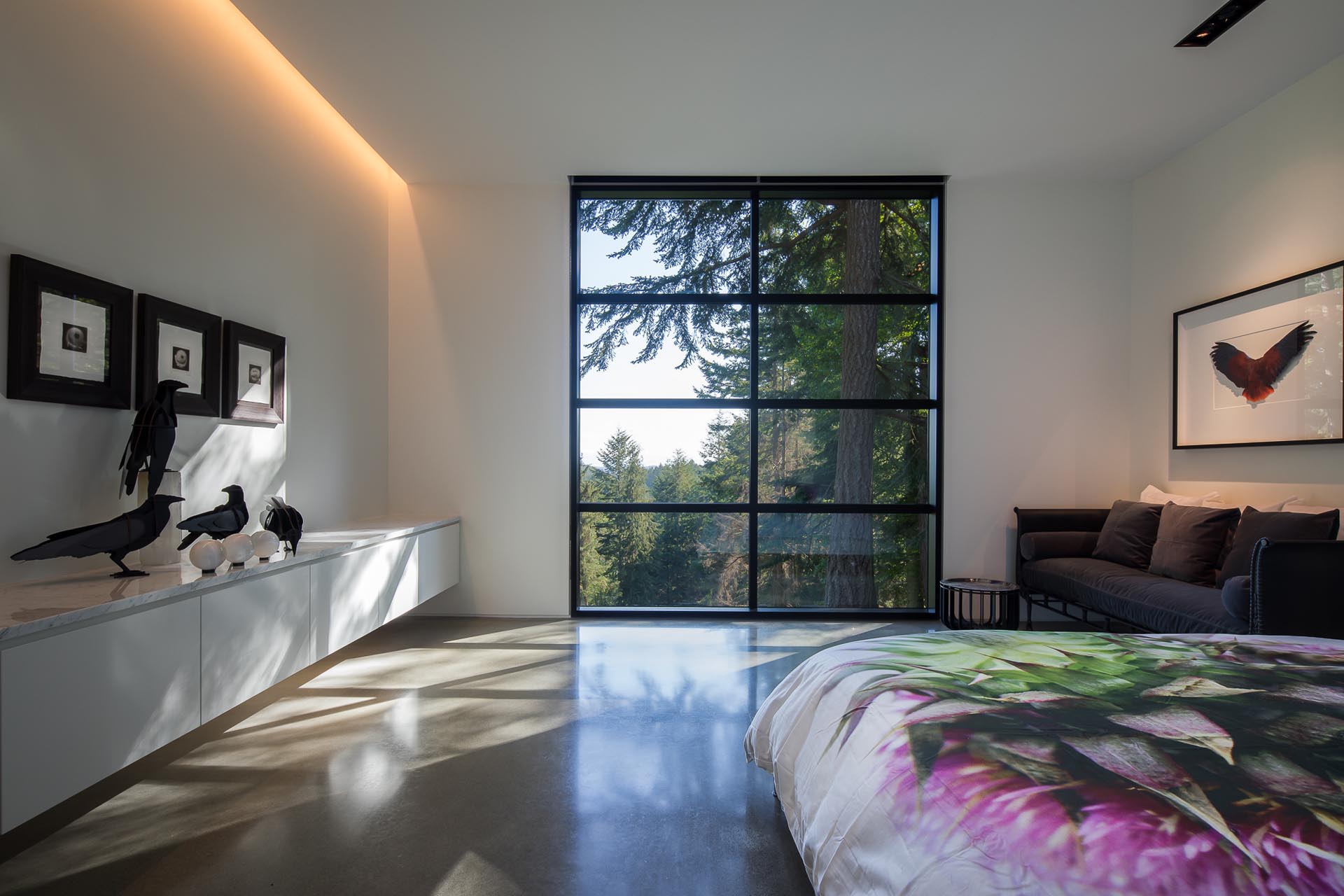 In another bedroom, custom cabinetry surrounds the headboard of the bed and separates the sleeping area from the en-suite bathroom.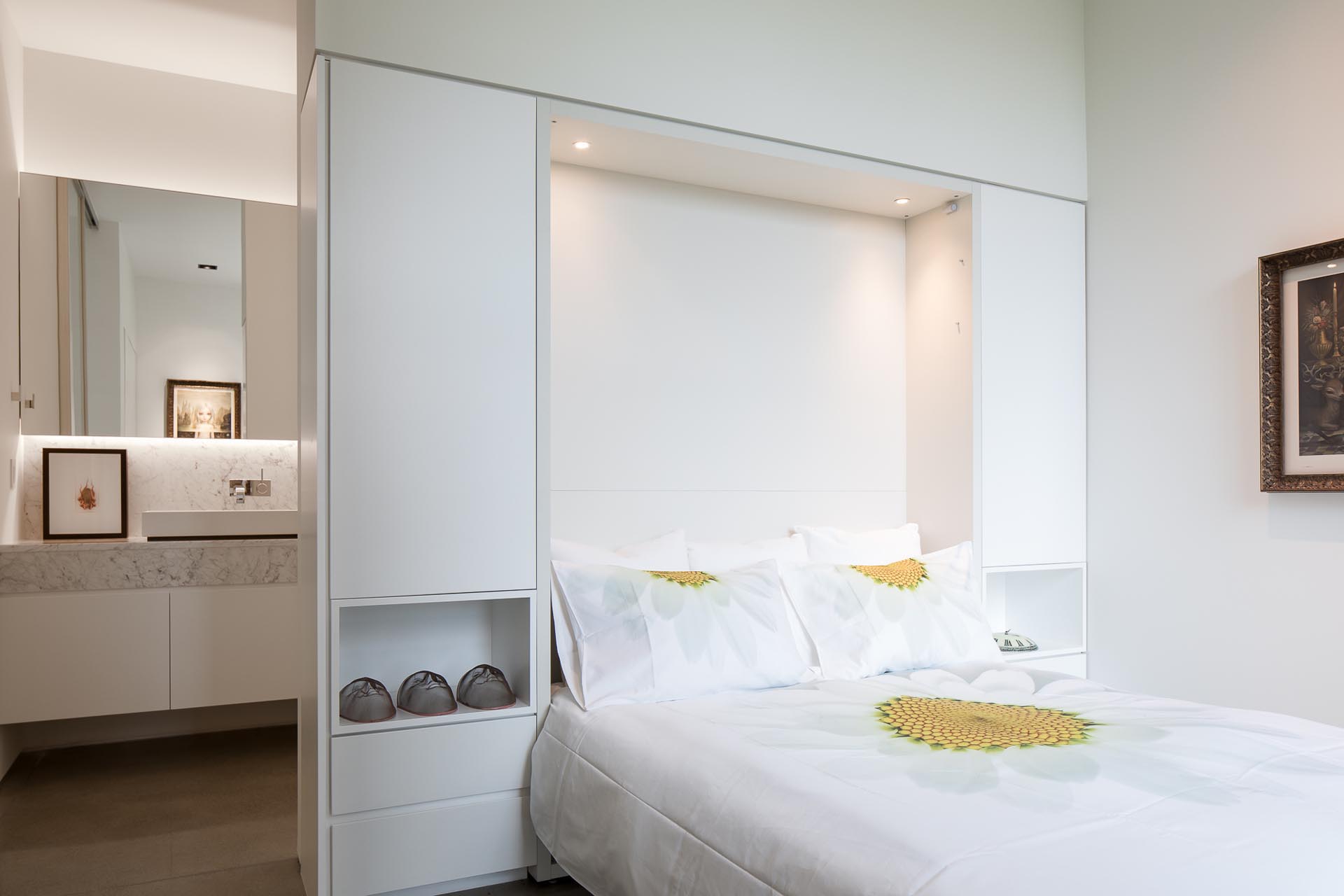 The en-suite bathroom has a backlit mirror, a floating vanity, and a walk-in shower with a shelving niche.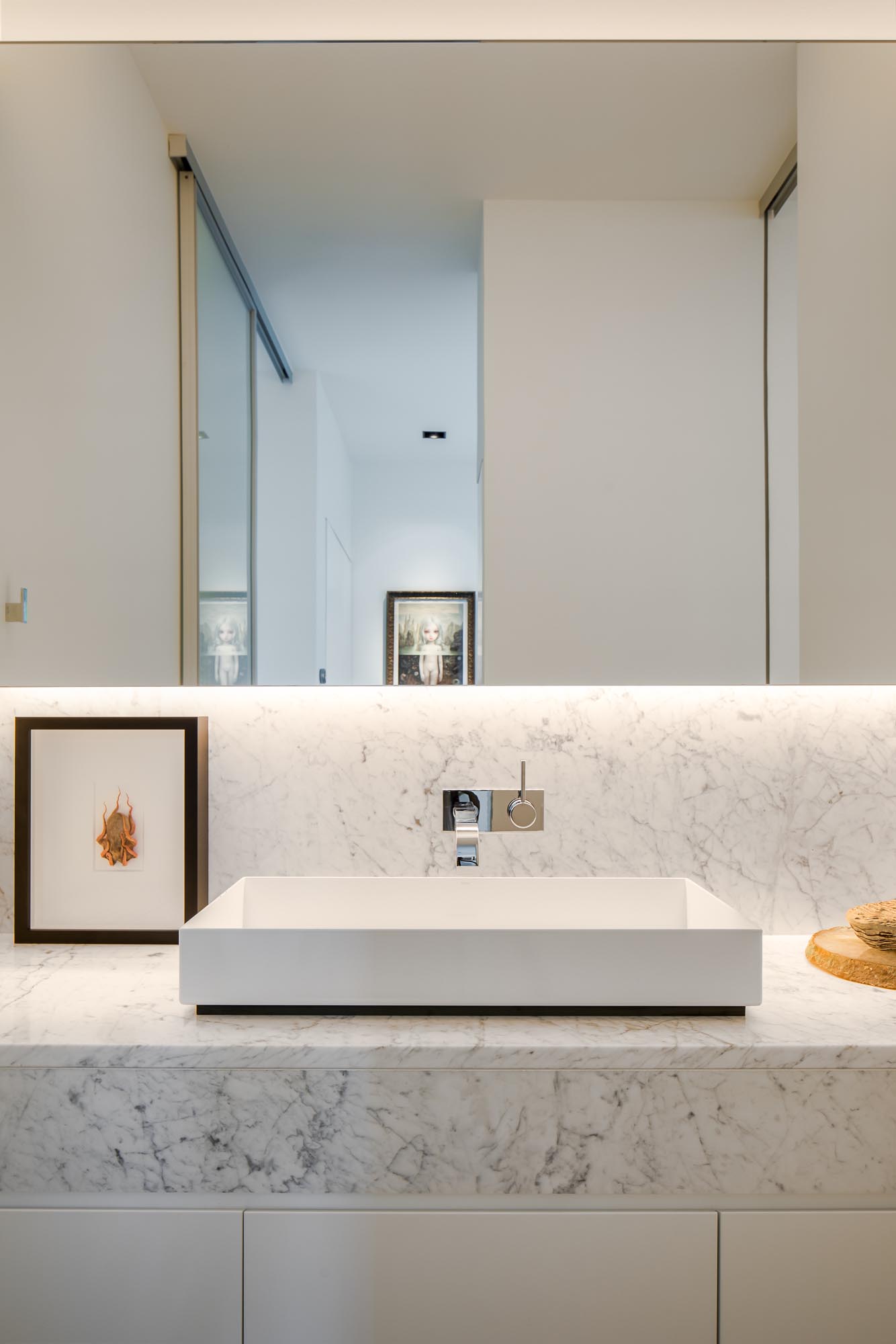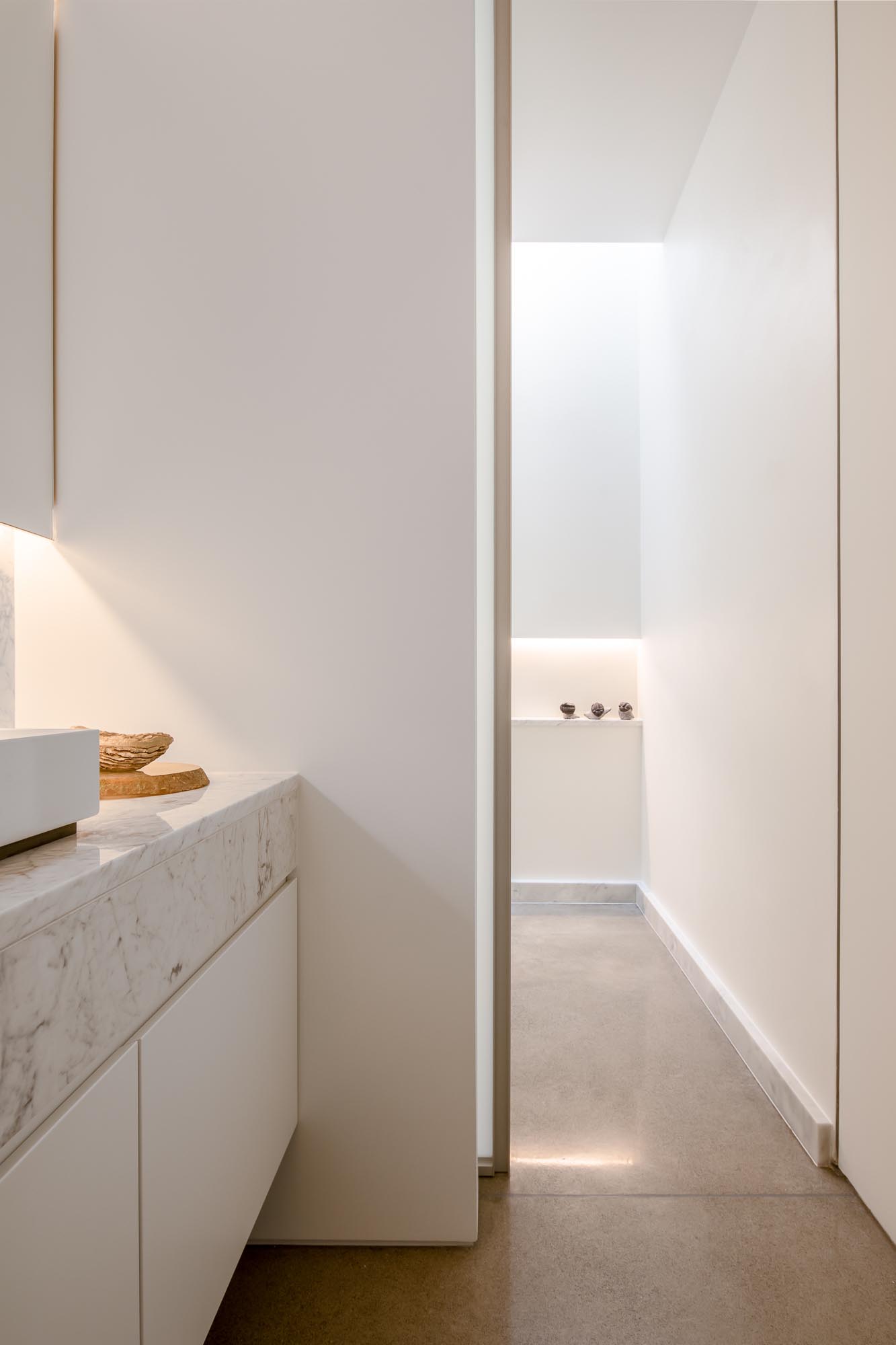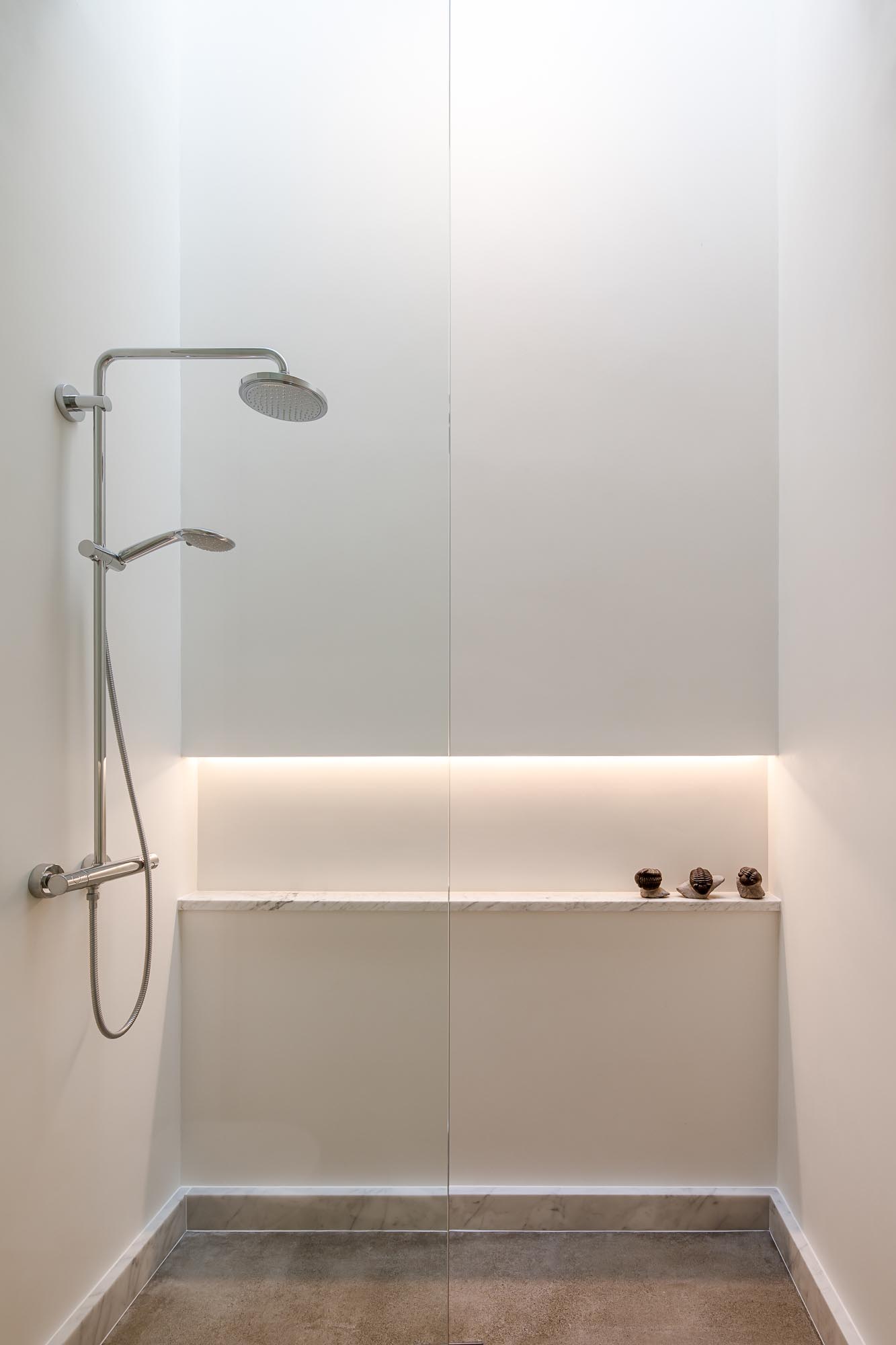 A secondary bathroom includes a shower that has an uninterrupted view of the trees.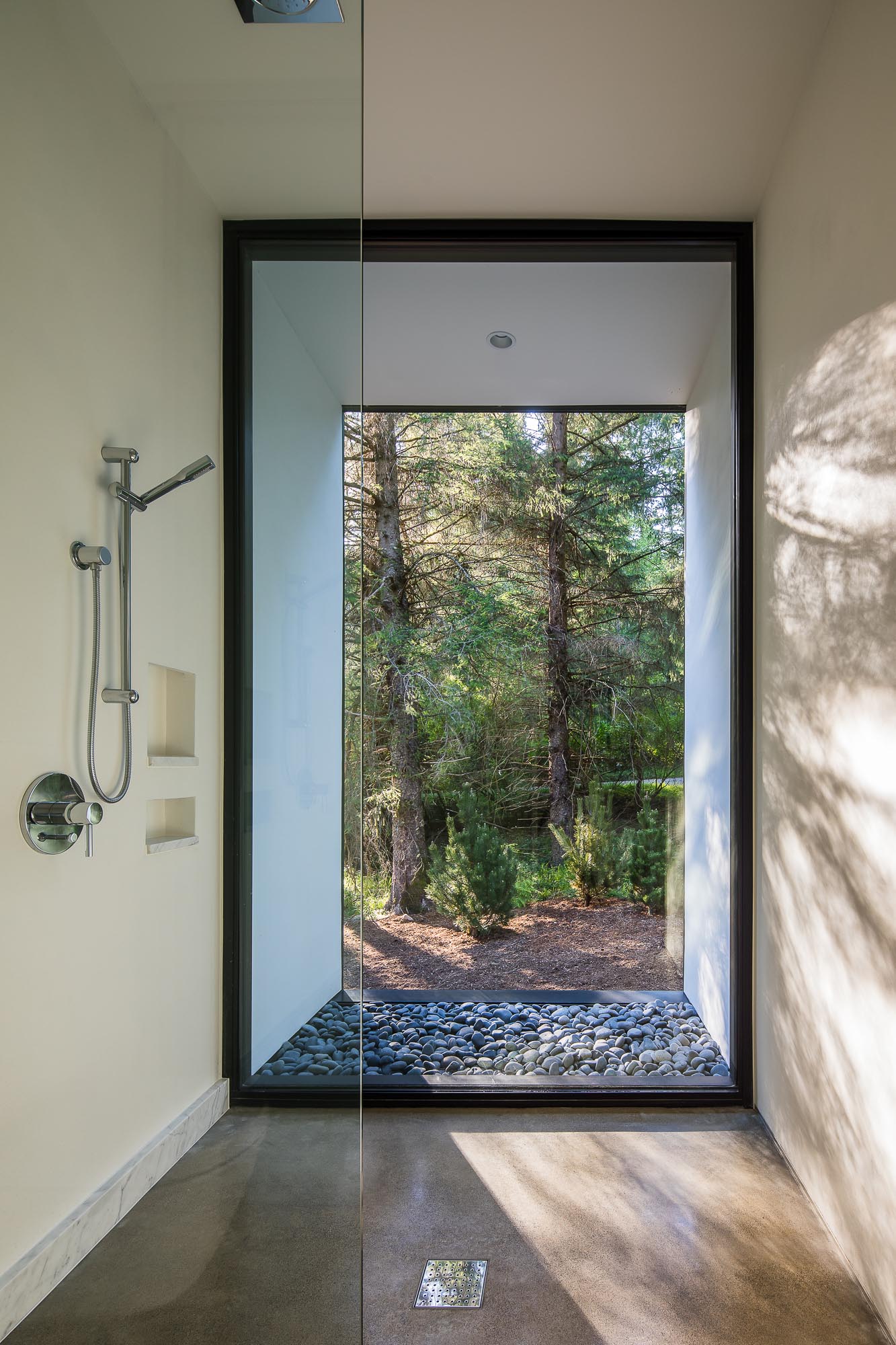 The home also has a laundry room with a skylight that's located off the carport.