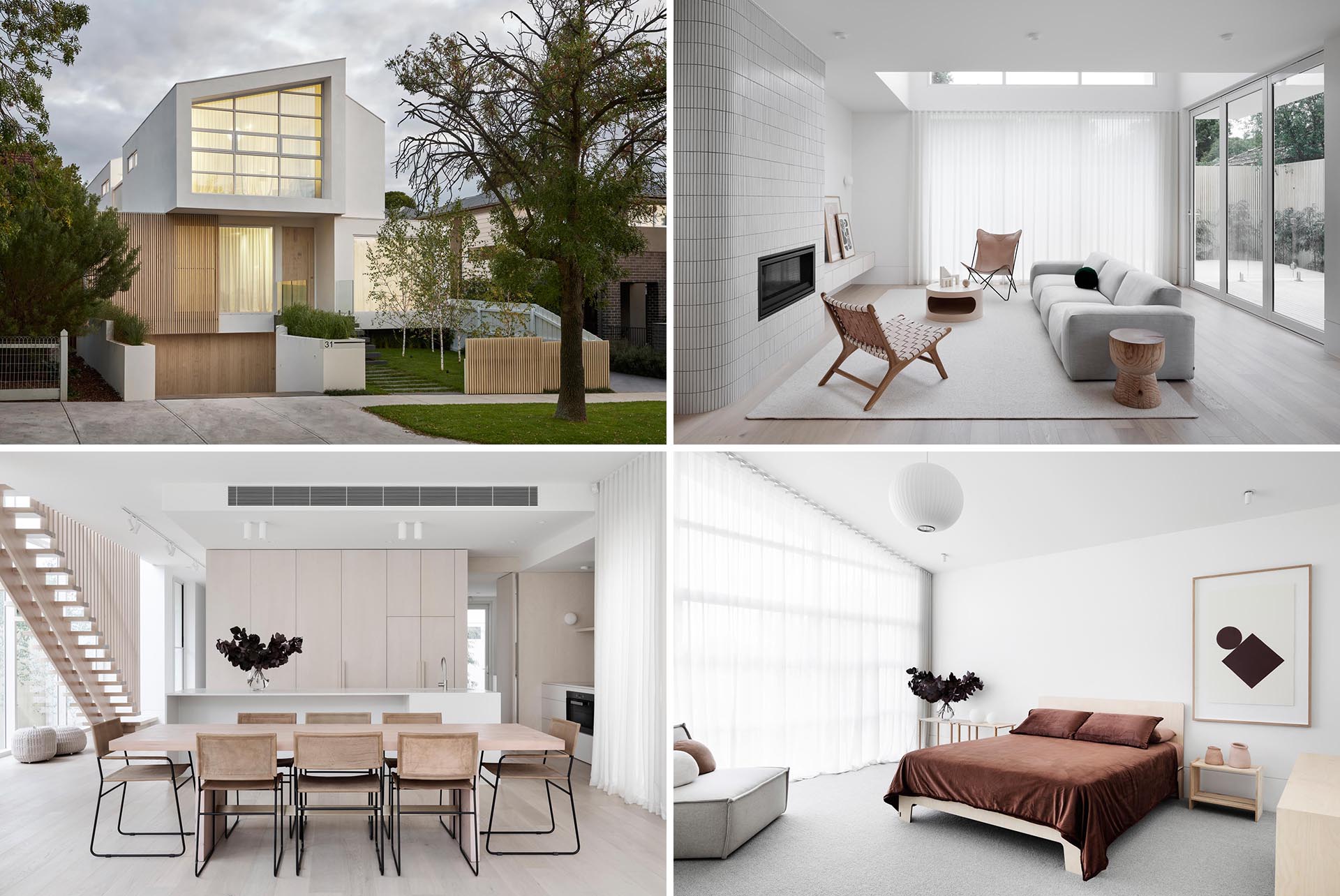 C.Kairouz Architects has designed a modern home in Northcote, an inner suburb of Melbourne, Australia, that has a light exterior with vertical wood accents.
The two-story home was designed to encourage bright and uncluttered spaces, and was a collaborative effort between the architects, interior designers and stylists Melissa Vukadin and Kimberley Barker, and building company JBM Group, whose quality of execution brought the design to life and maintained its integrity.
From the street, a path transforms into steps that lead to the front door, while the driveway and garage are slightly hidden from view by a custom-designed planter.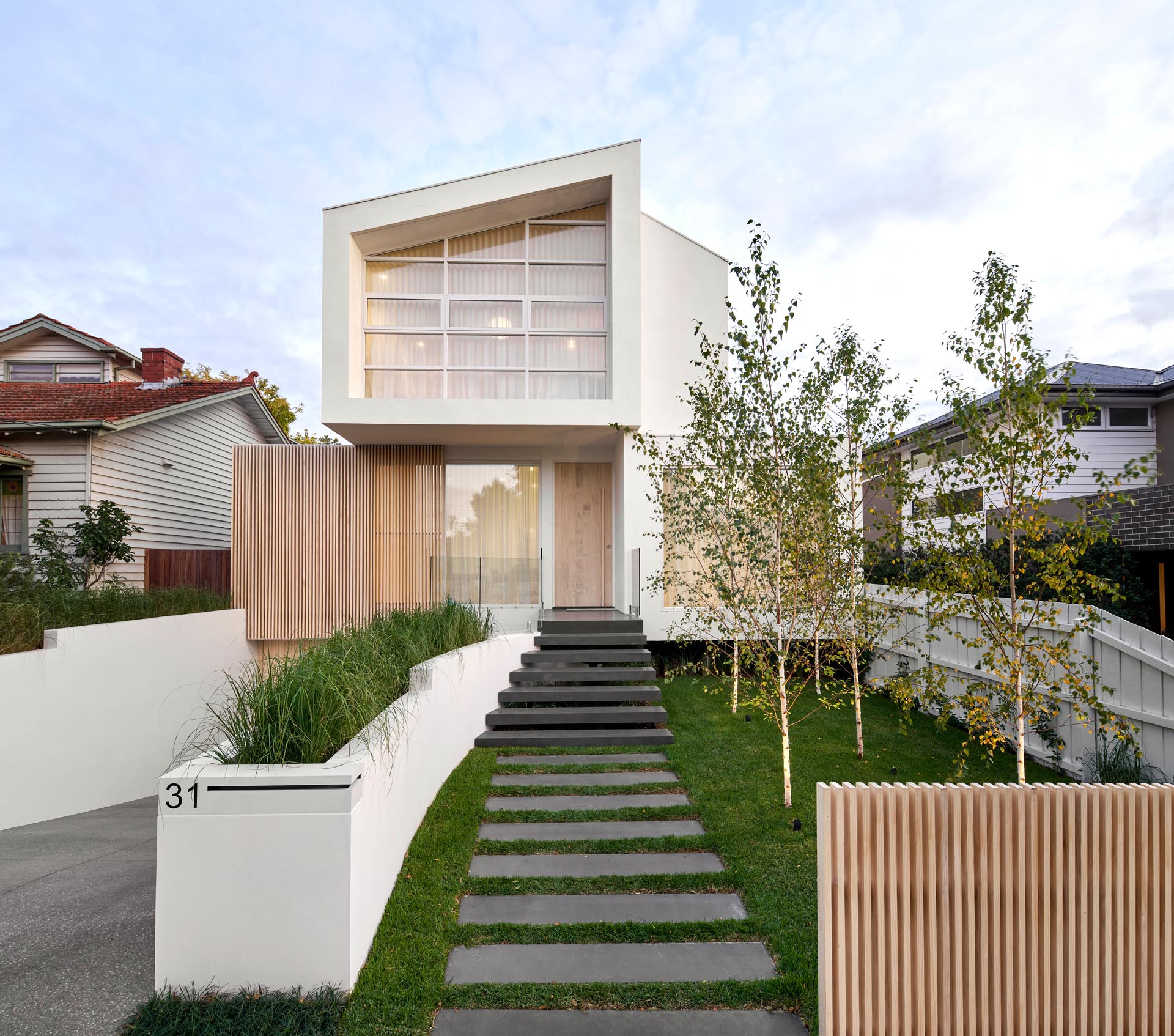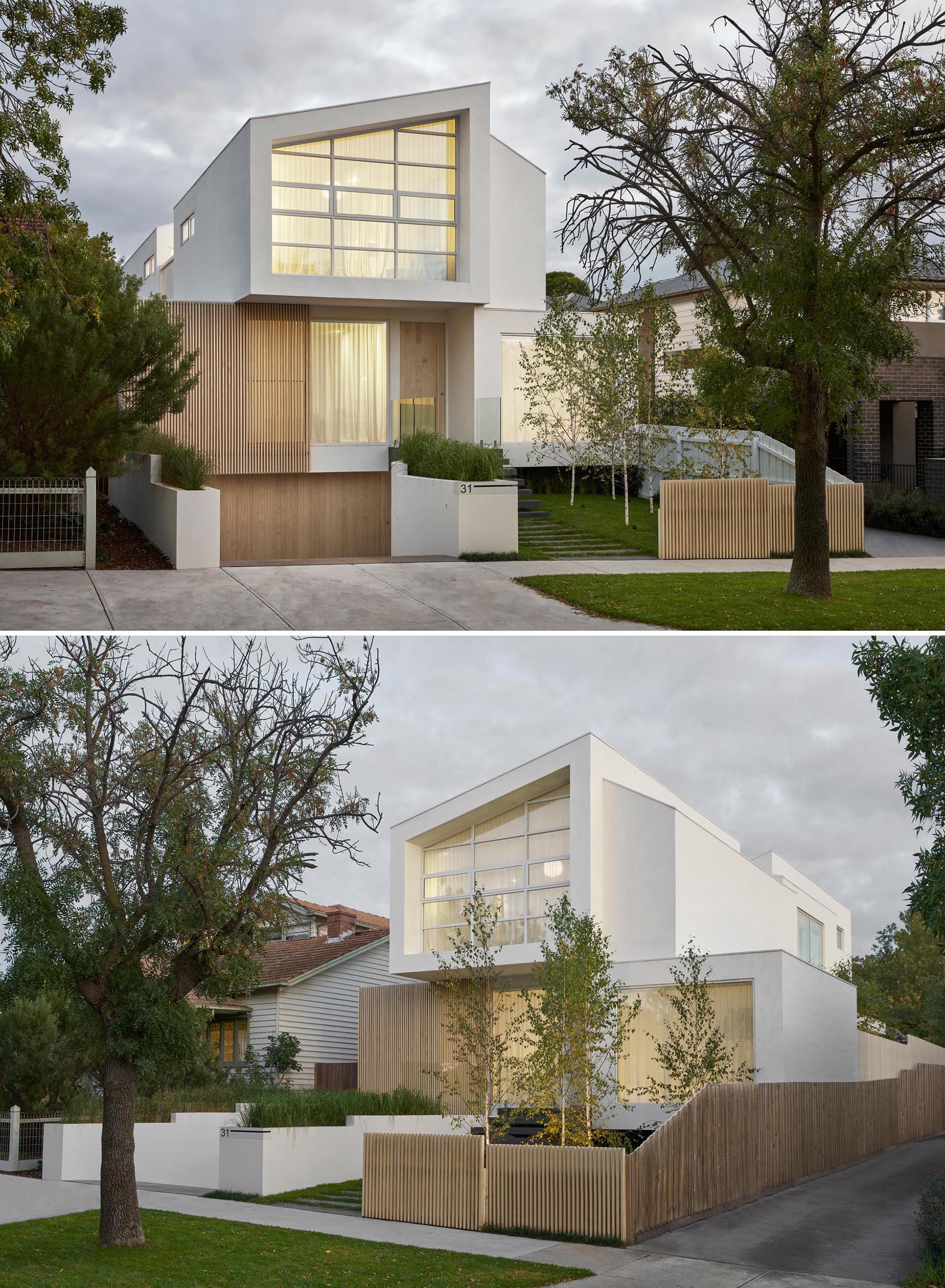 The trees featured at the front of the home also made an appearance in a rock garden at the side of the house. Over time, these trees will grow and add privacy to the double-height wall of windows.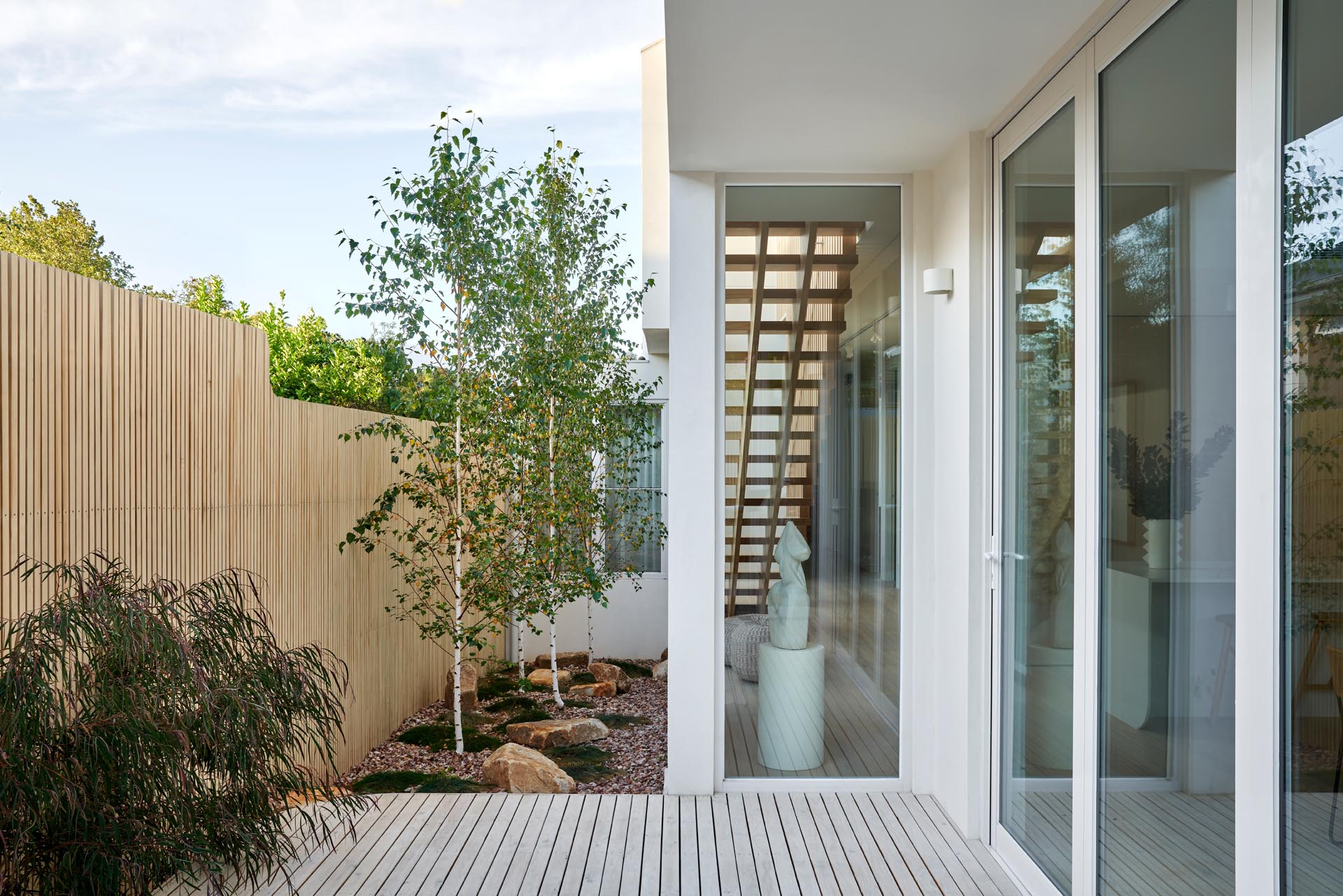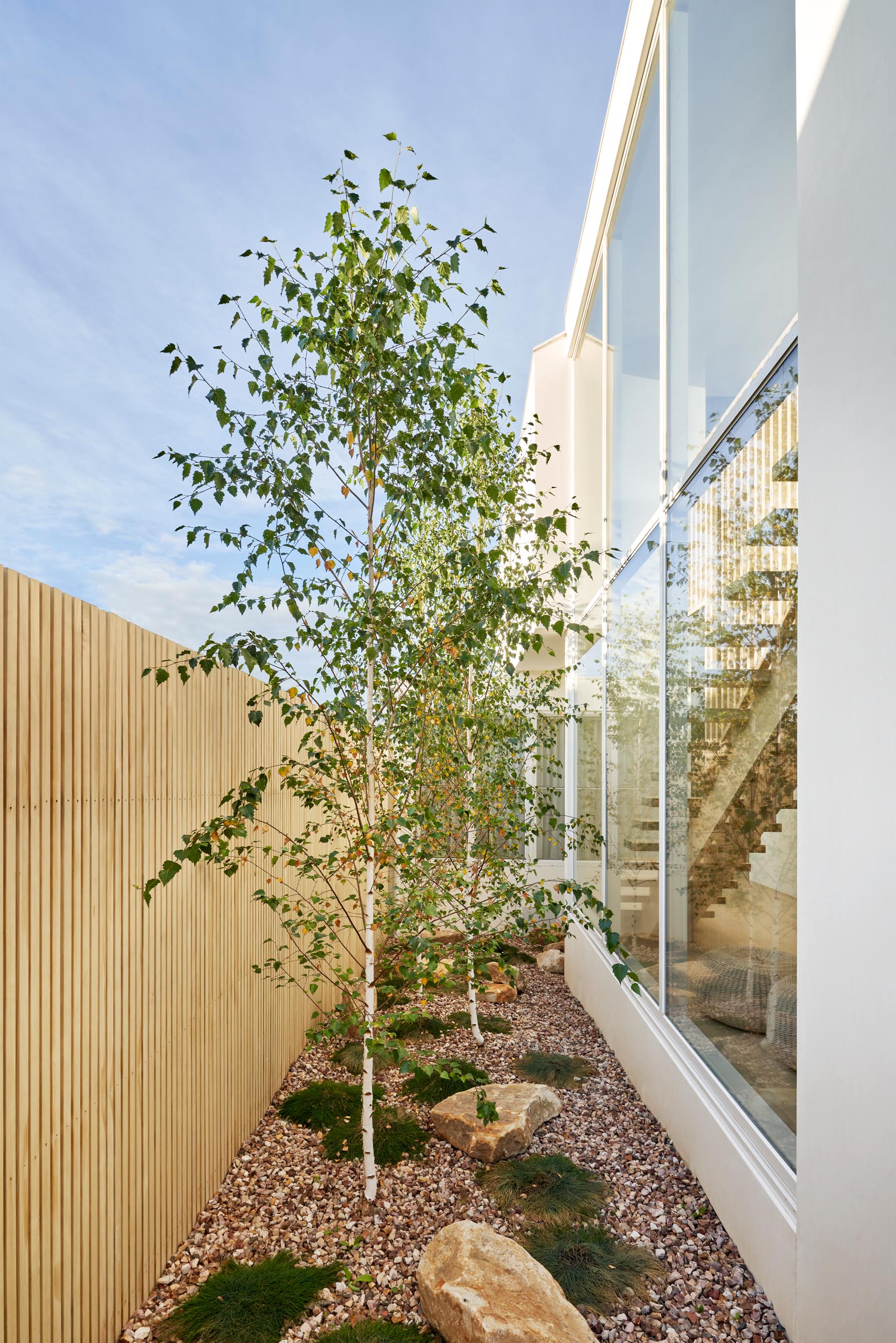 The home also has a small plunge pool that's tucked away with a fence providing shade.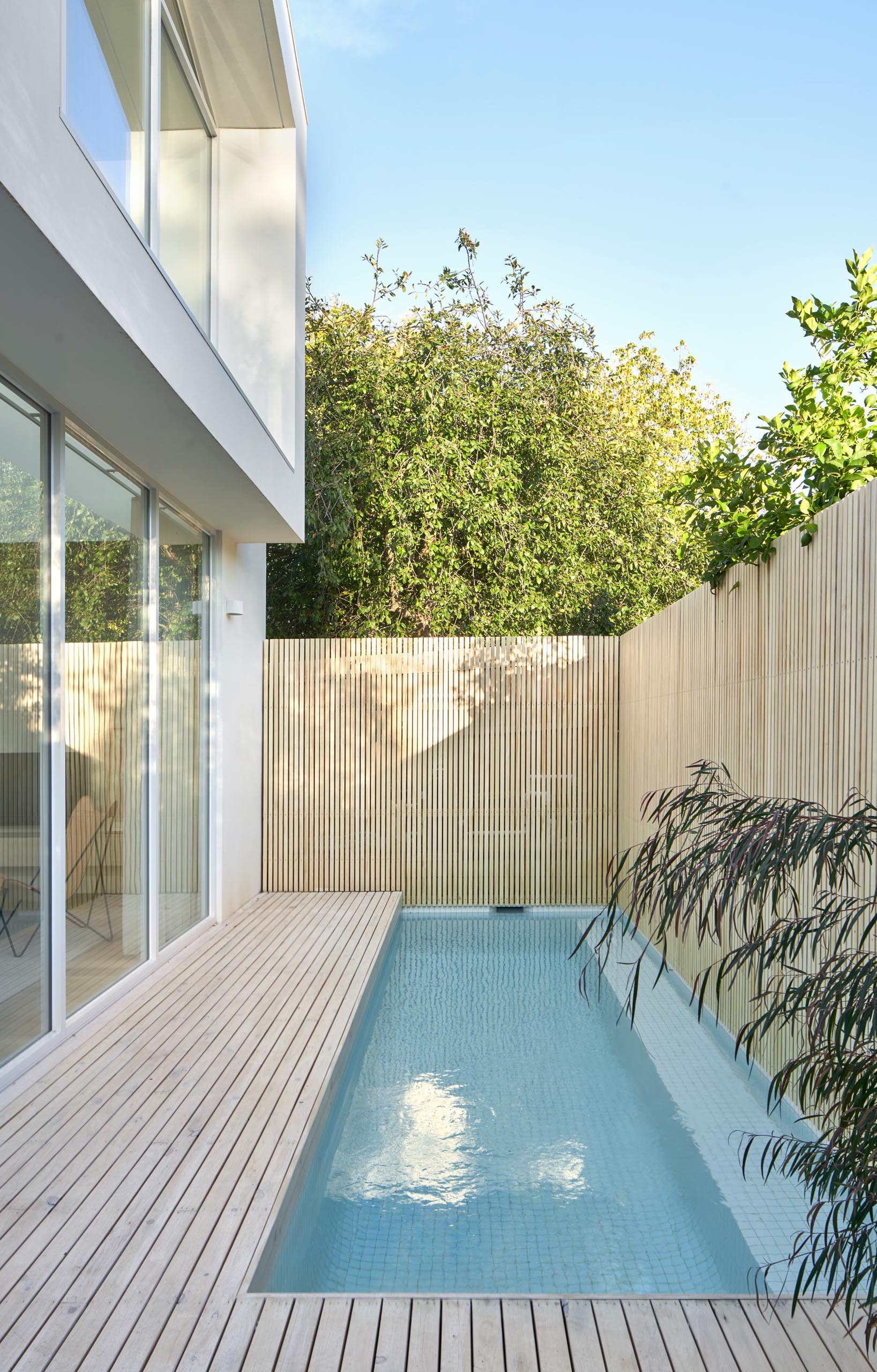 Around the corner from the pool is a deck that's used for outdoor dining.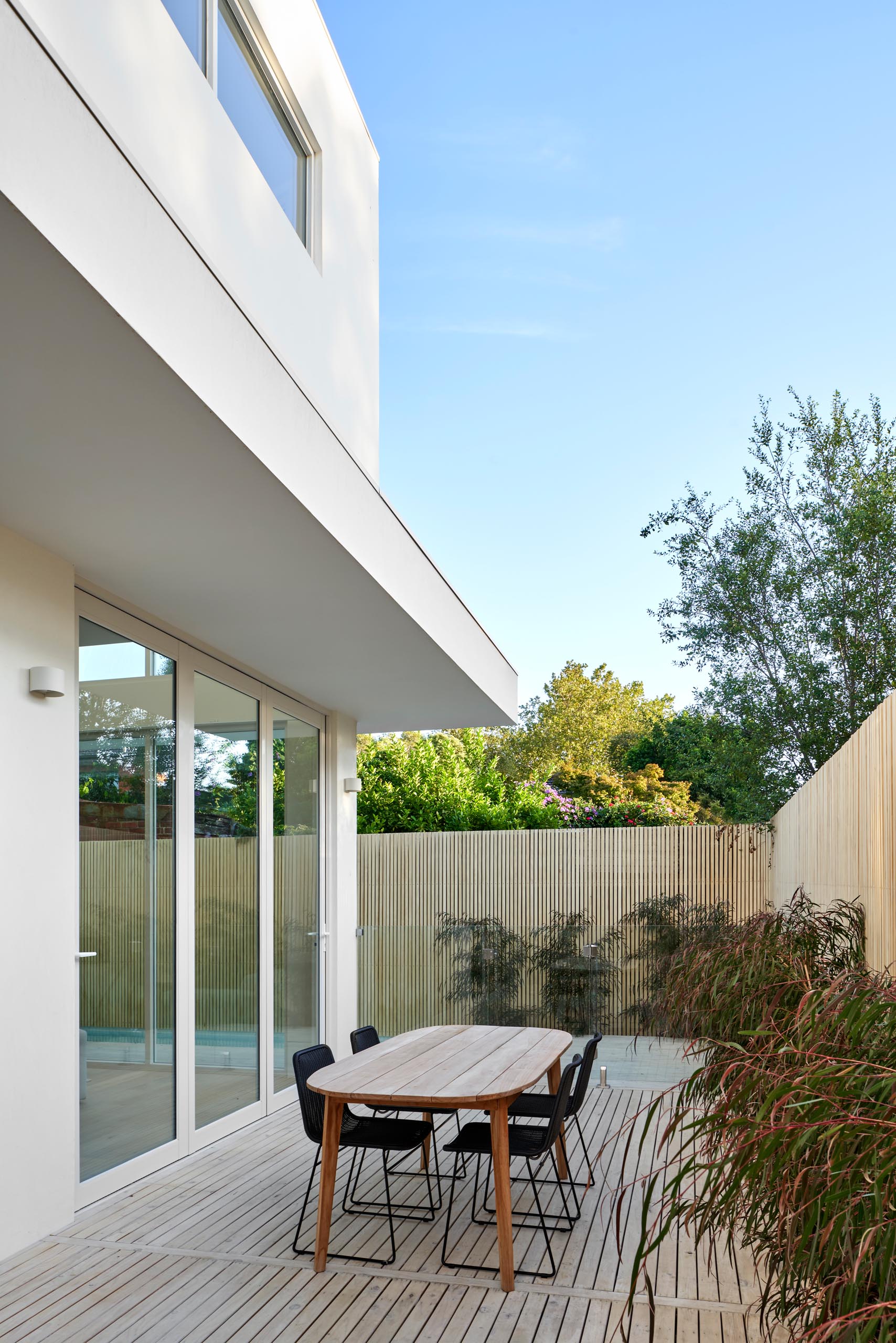 Pivoting sections of glass walls connect the interior spaces with the outdoors.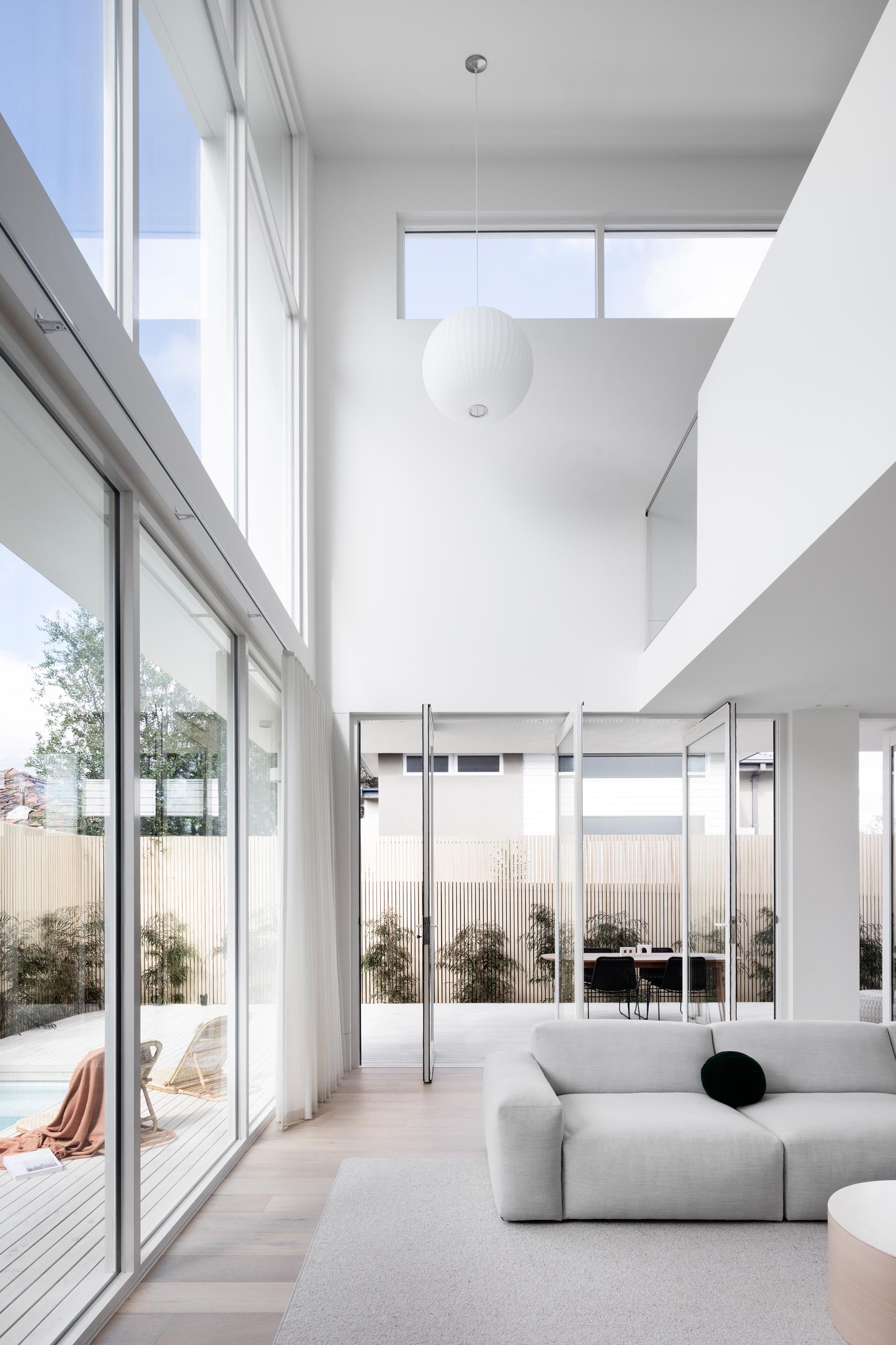 The white and light wood exterior of the home carries through to the interior, which was designed and styled by Melissa Vukadin and Kimberley Barker. The interior includes a white tiled fireplace surround in the living room, a dining room with a light wood table, and a kitchen with minimalist cabinets and a white island.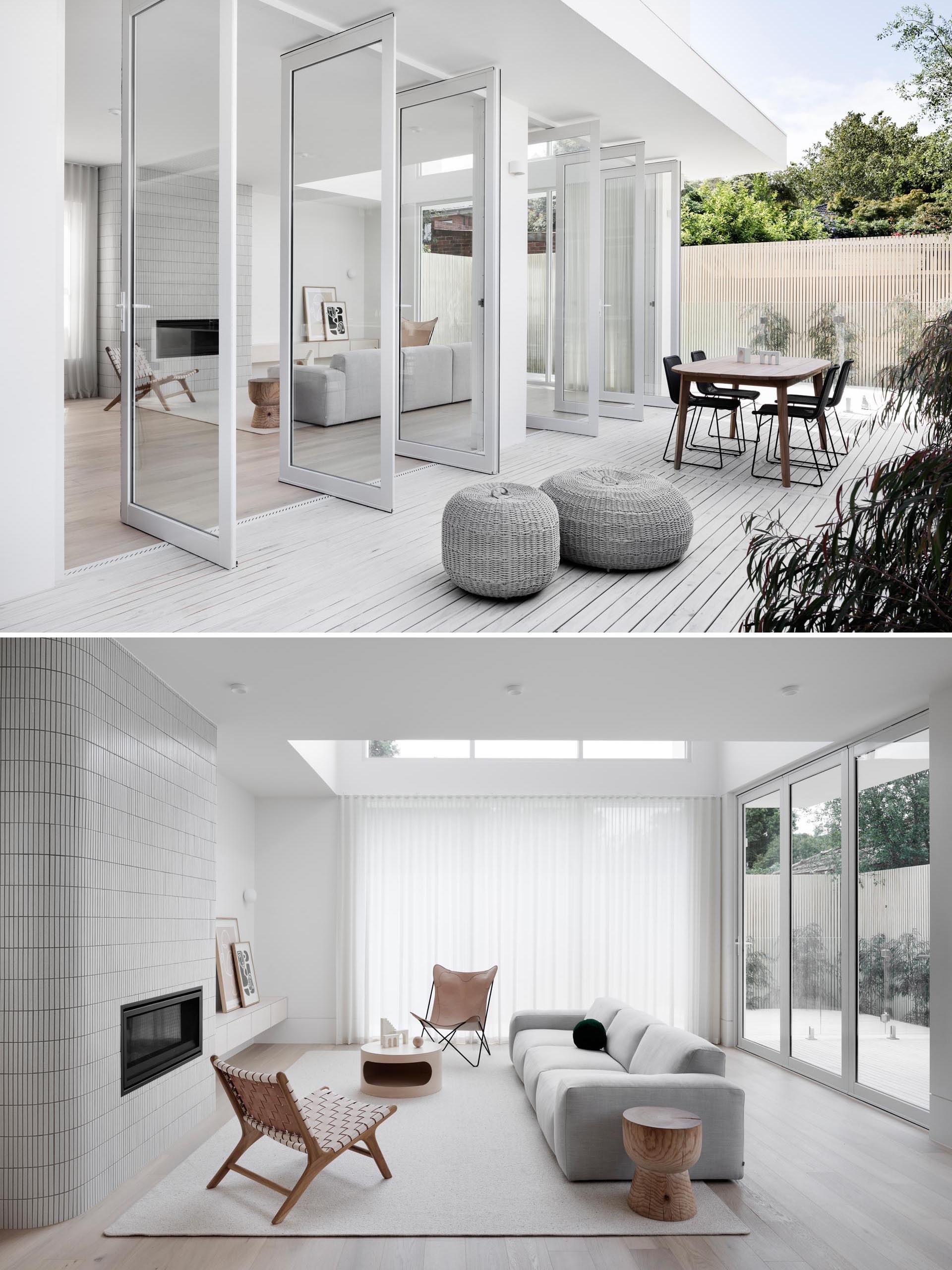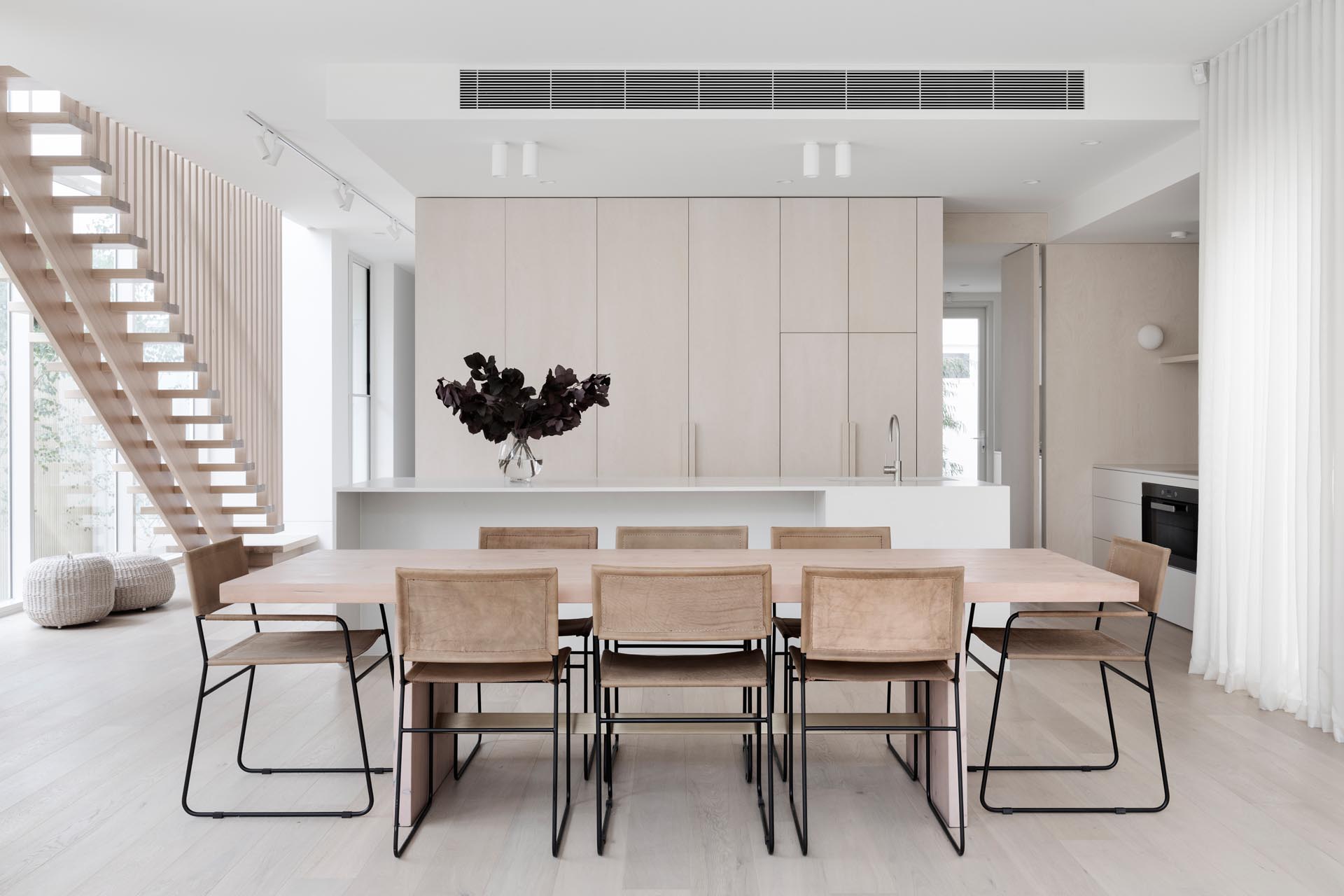 Large windows are placed thoughtfully through the house, to make the most of solar gains, ventilation, and views.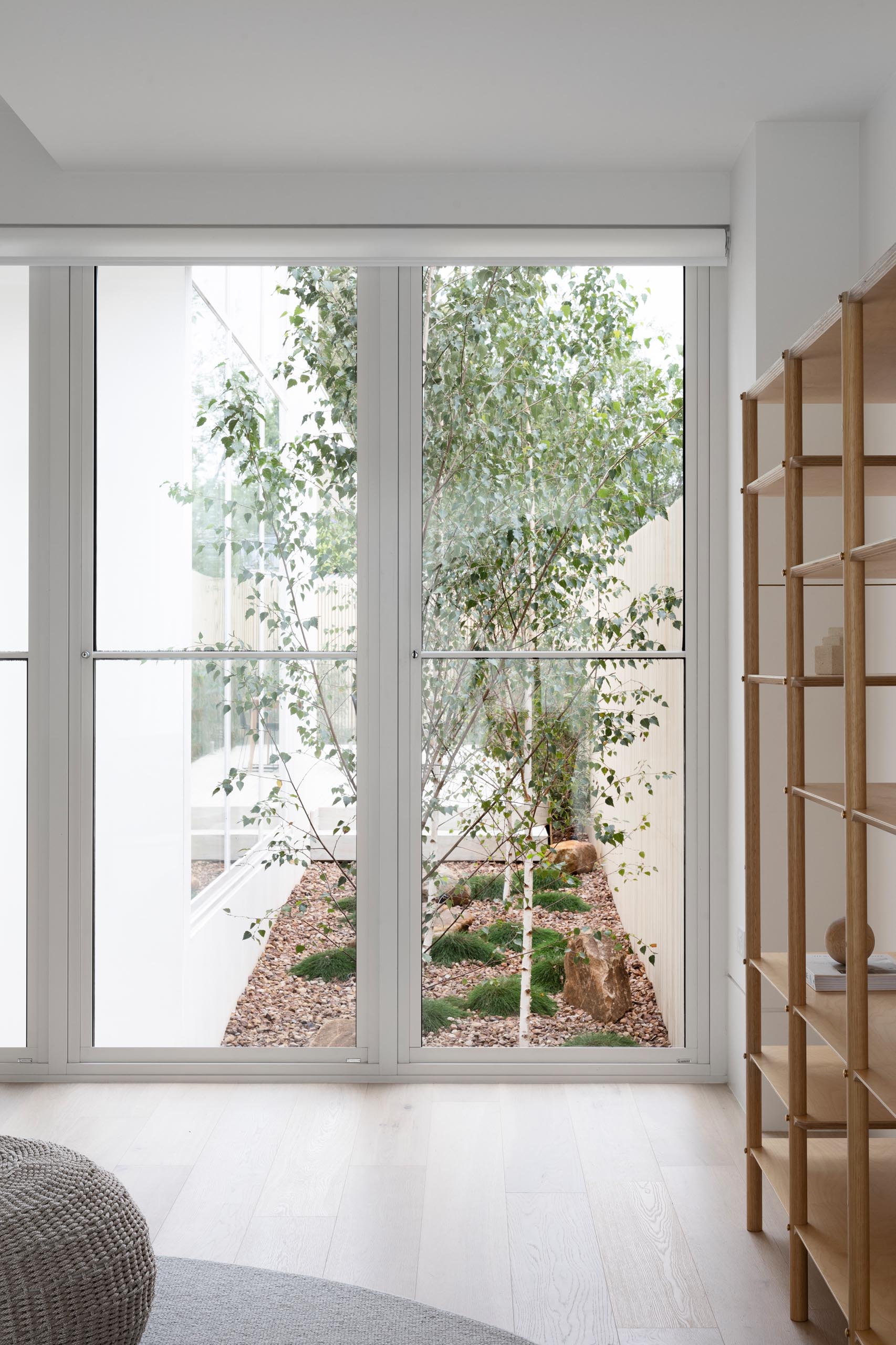 The staircase was located beside a wall of windows and has an overall muted, minimalist, light theme that was achieved by using natural Victorian ash timber on the treads and battens.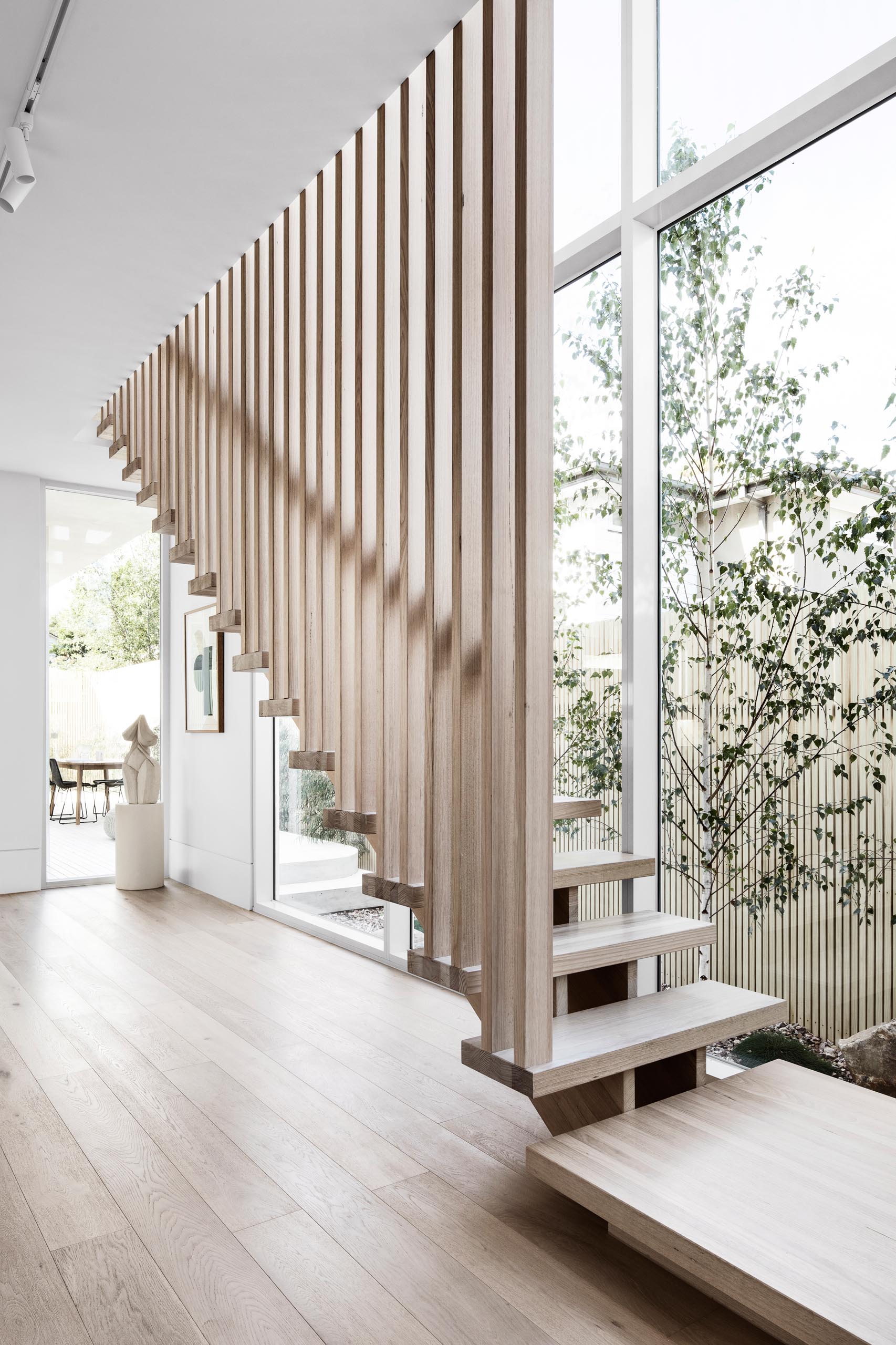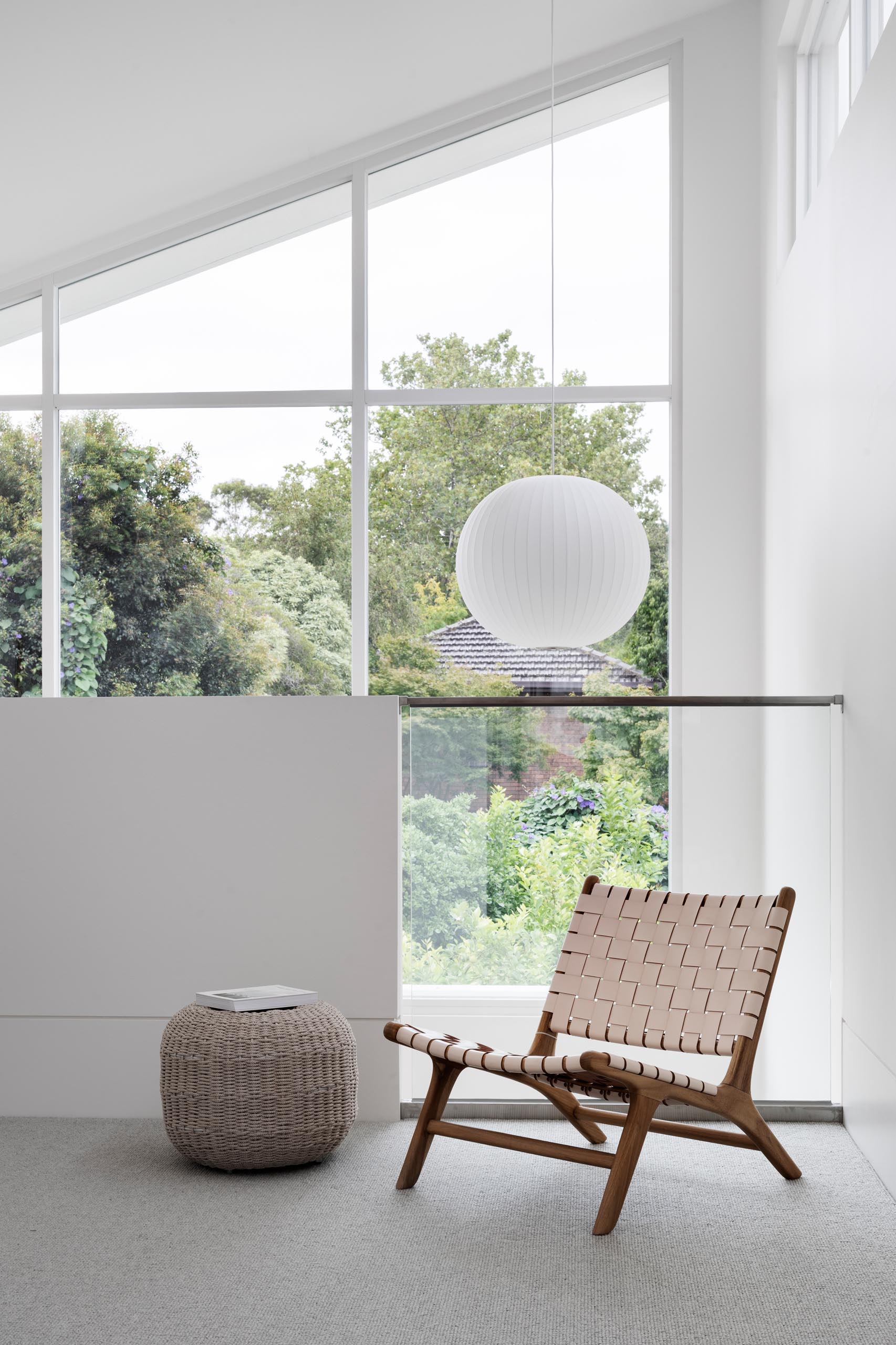 In the master bedroom, the dark brown bedding contrasts with the lighter elements in the room, like the flooring, bedside tables, and upholstered chair.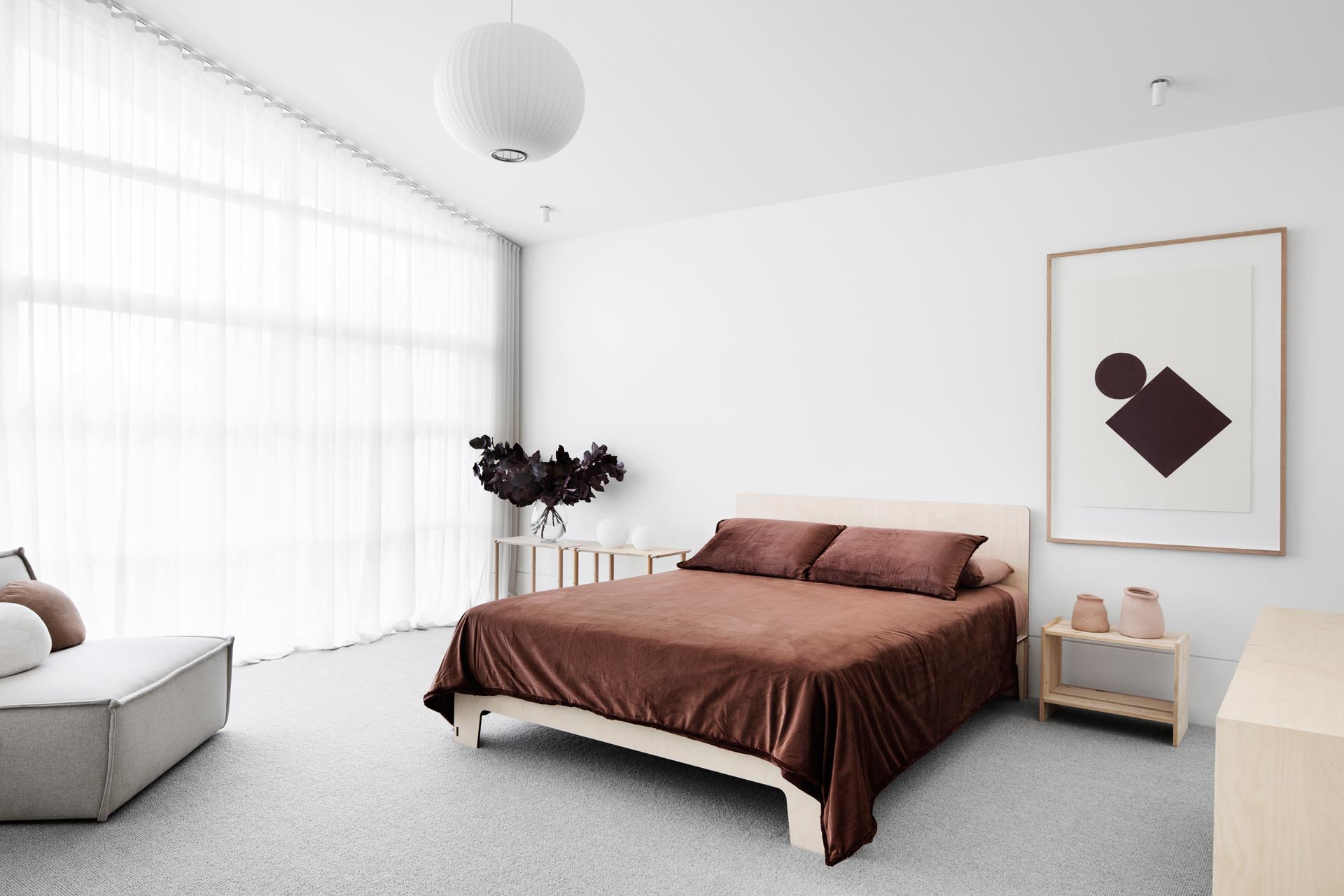 In the bathroom, square gray tiles cover the walls and floor, while pill-shaped mirrors hang above the floating white vanity with curved corners. One end of the bathroom is dedicated to the shower, while the other has a round freestanding bathtub located beneath a skylight.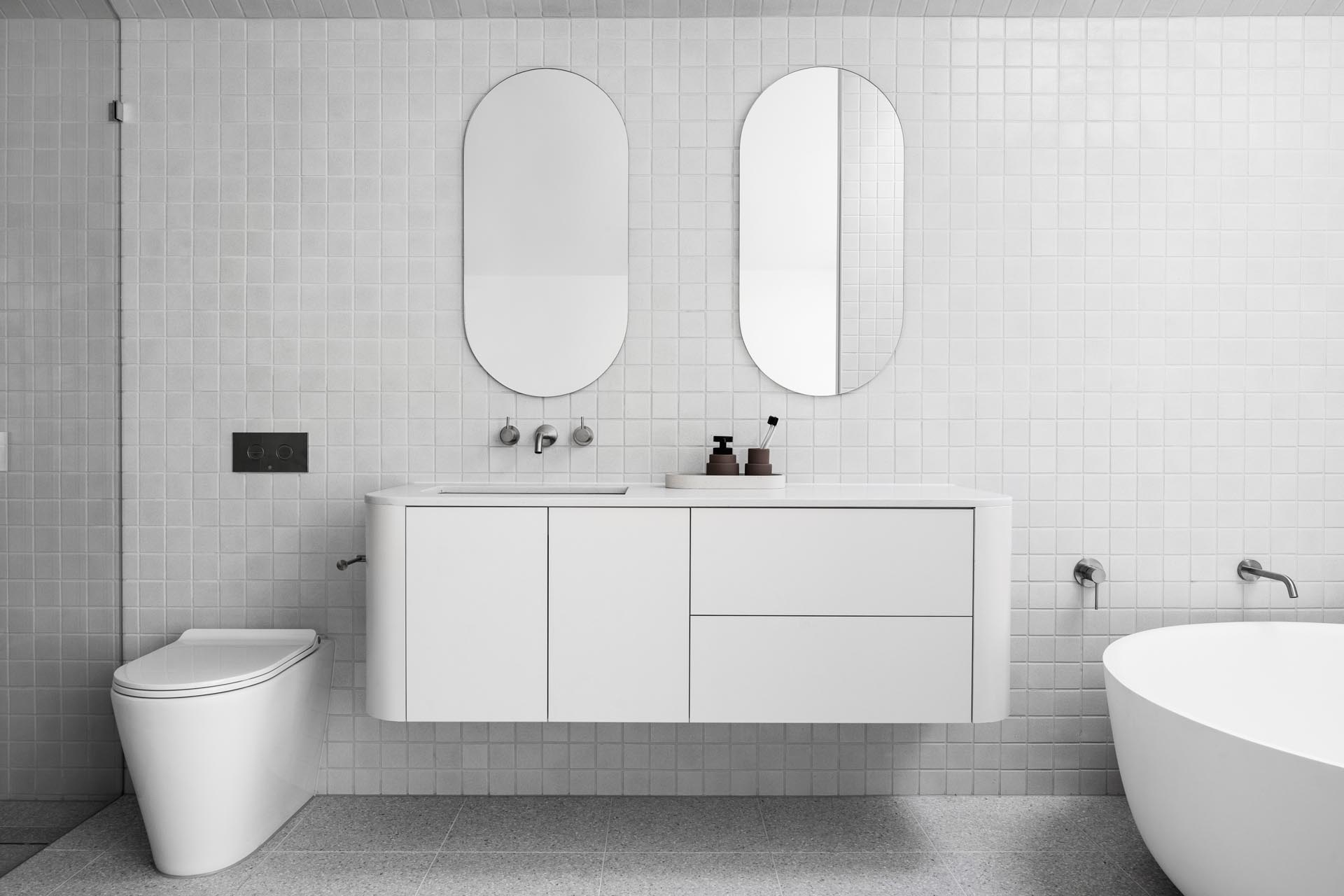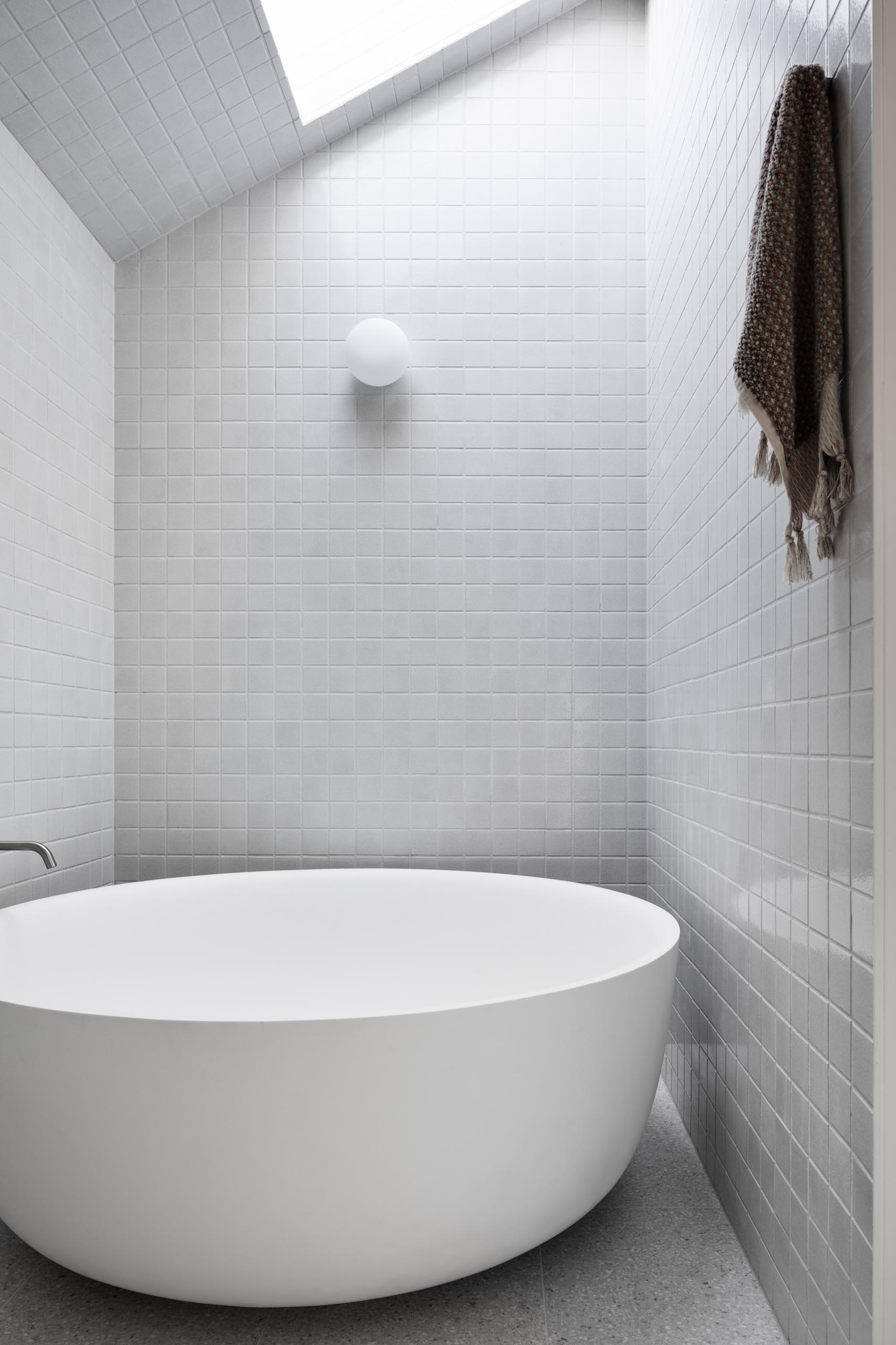 Watch the video below to see more of the house.
Architecture Firm: C.Kairouz Architects | Builder: JBM Group | Interior Design Team and Stylists: Melissa Vukadin and Kimberley Barker