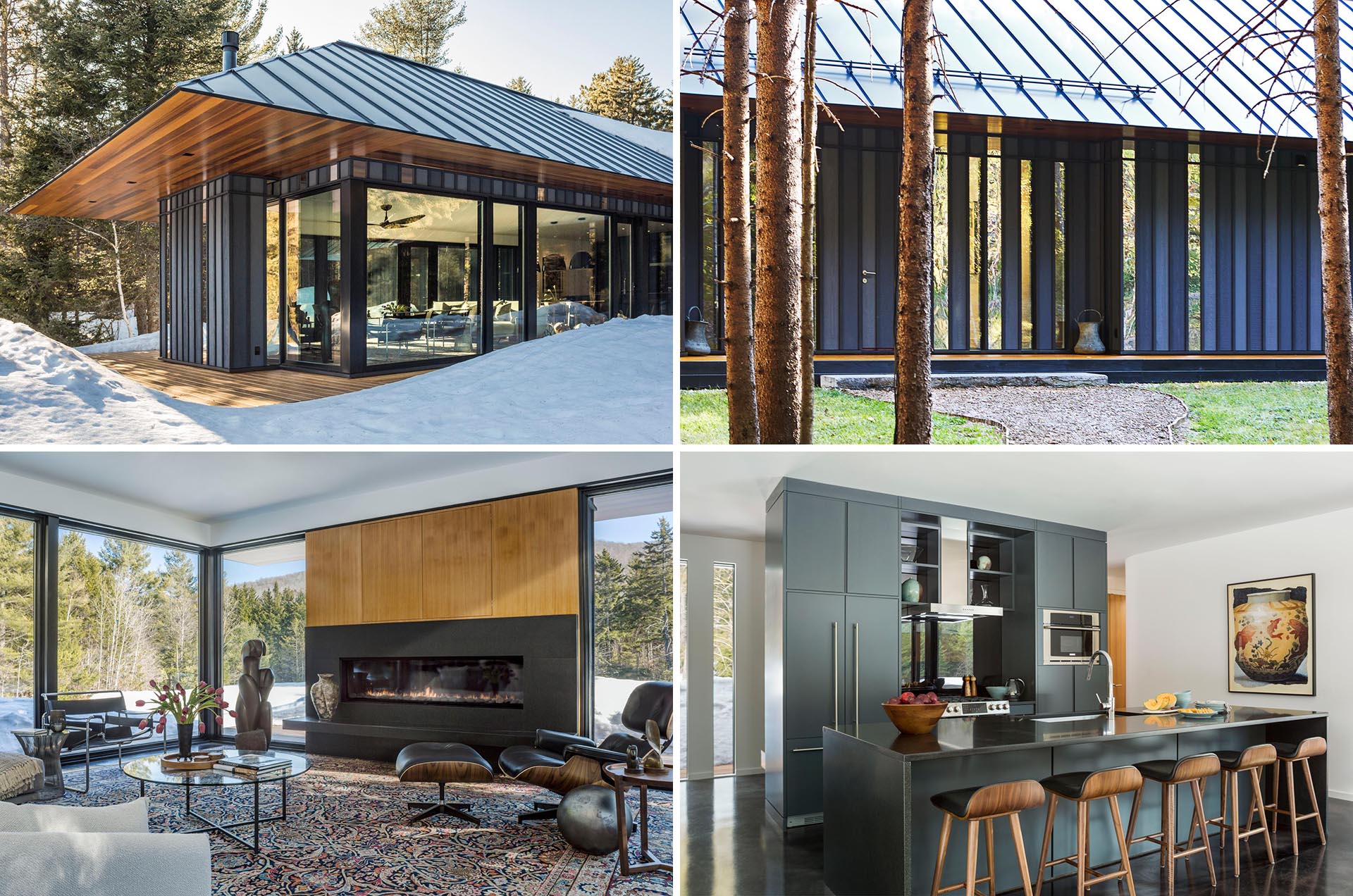 Architecture and building Company Birdseye, have designed a modern guest house that's located at the edge of a mature forest overlooking a private meadow in Vermont, USA.
The home, which has four bedrooms, is organized in a T-shaped symmetrical plan with bedrooms defining the edge of the forest and the living spaces projecting into the meadow.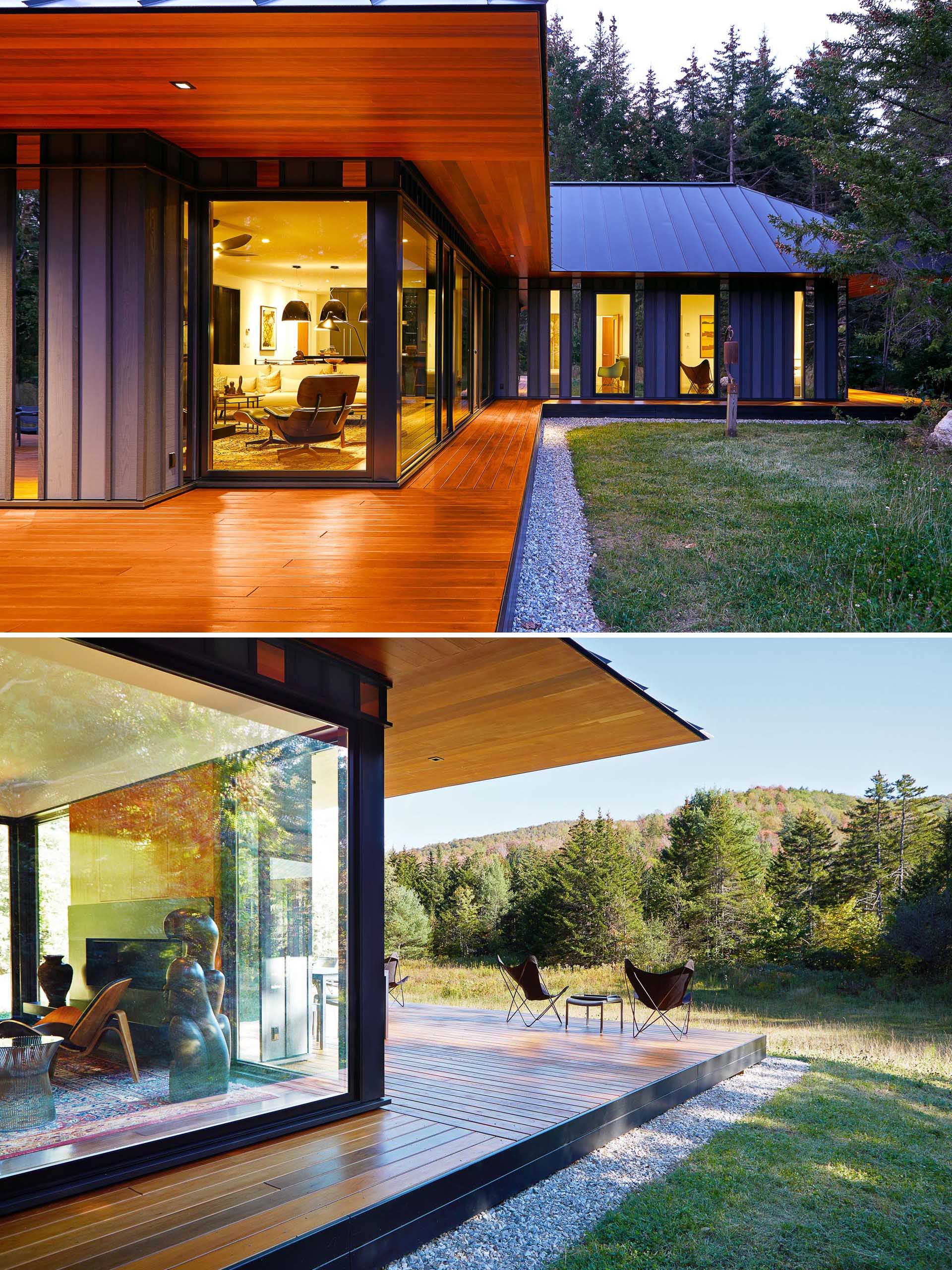 A standing seam black metal roof, hipped in all directions, is finished with a knife-edged cedar soffit that's aligned to the cedar deck below.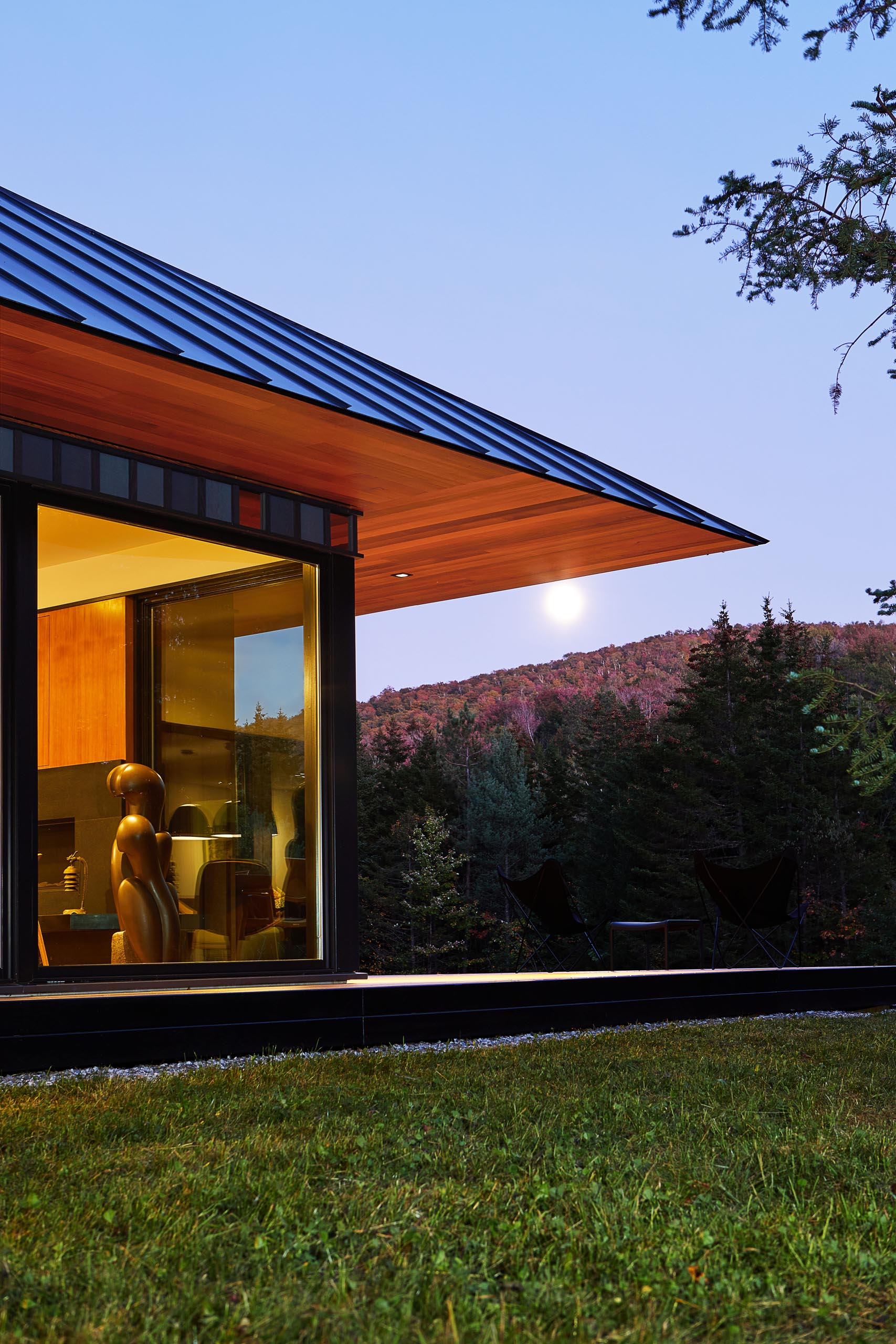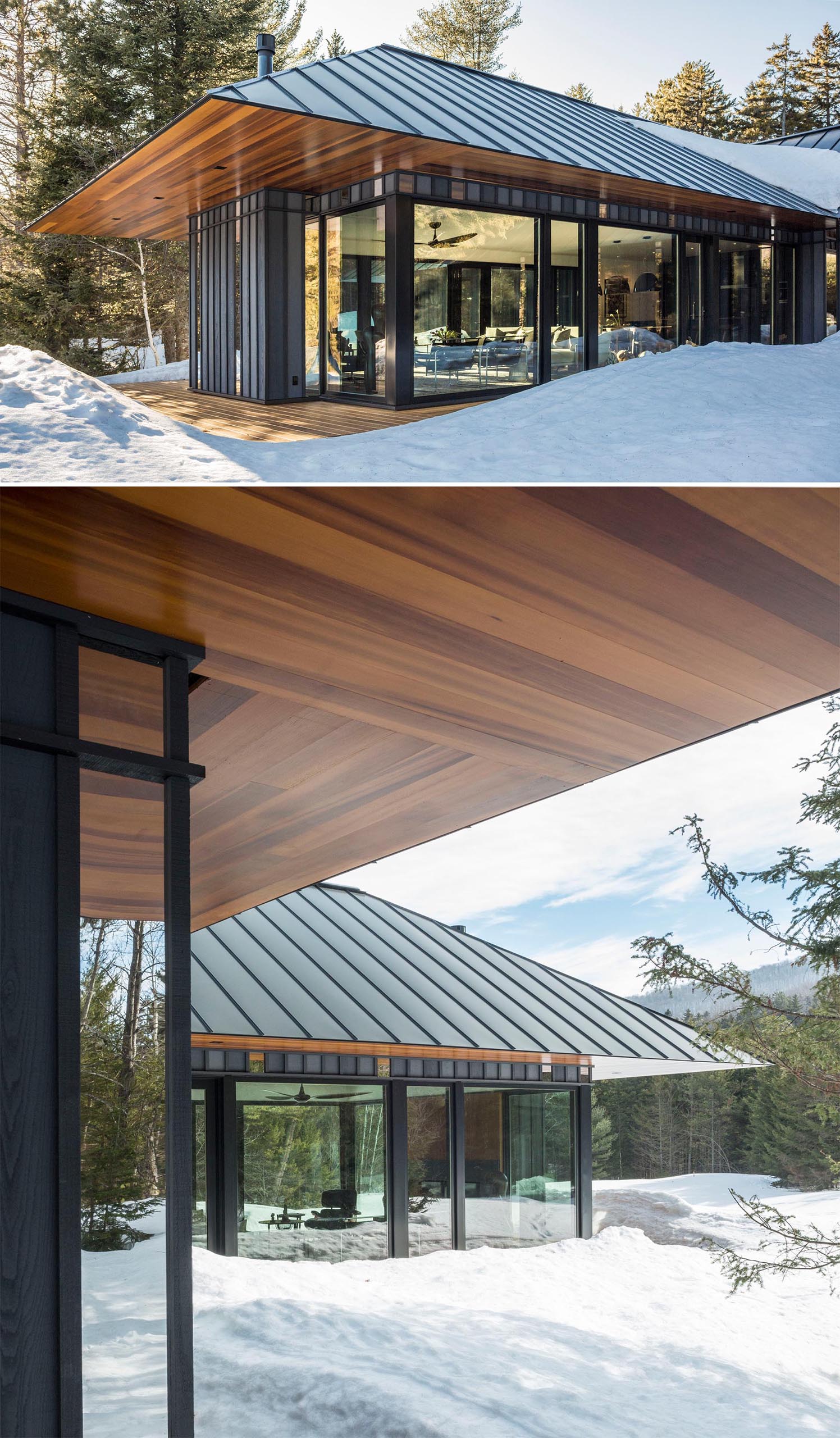 The exterior siding of the house was inspired by old wood siding that had color variation. To achieve this look, they added a modern touch by using a combination of thin full height windows, mirror polished panels, and painted boards.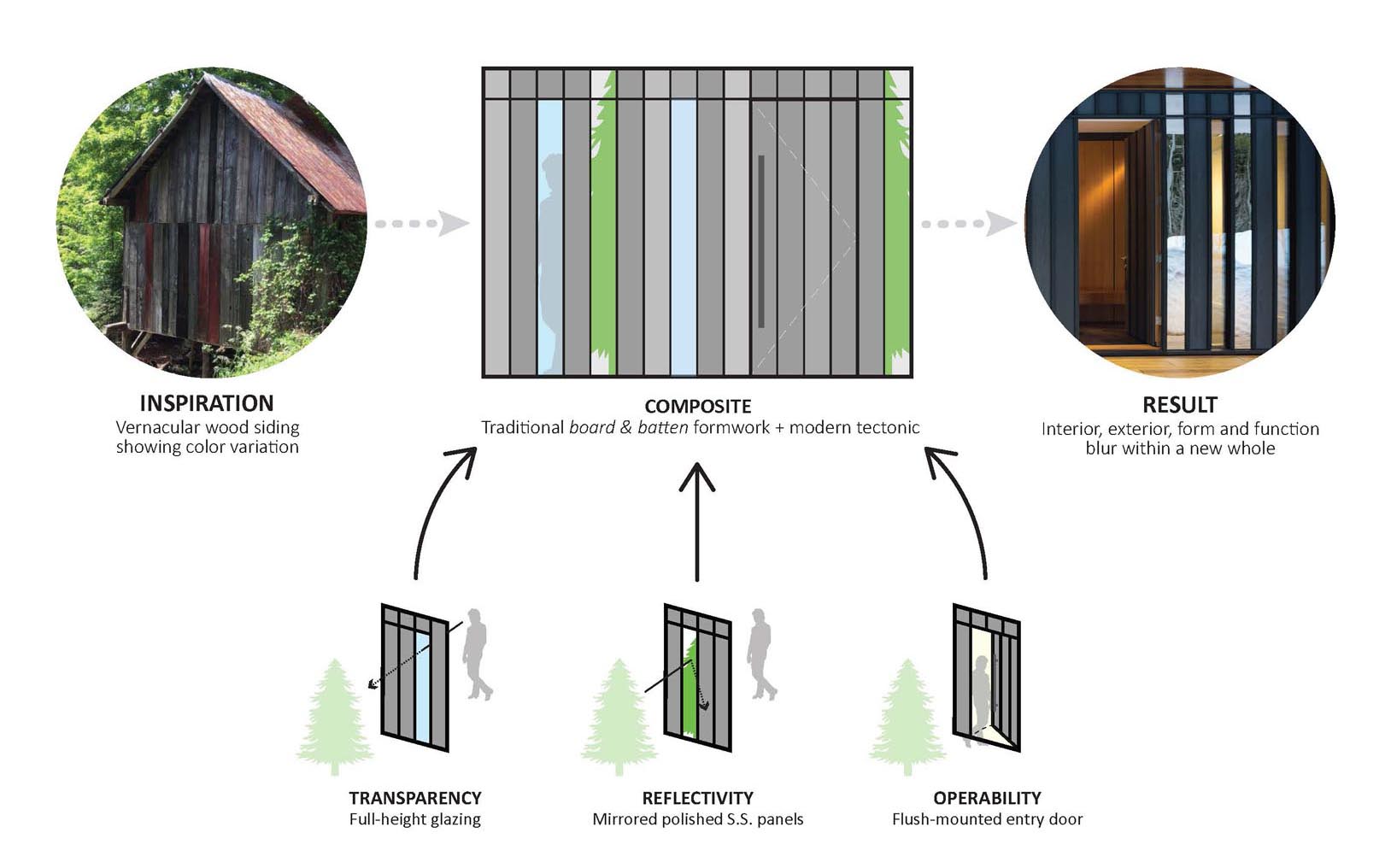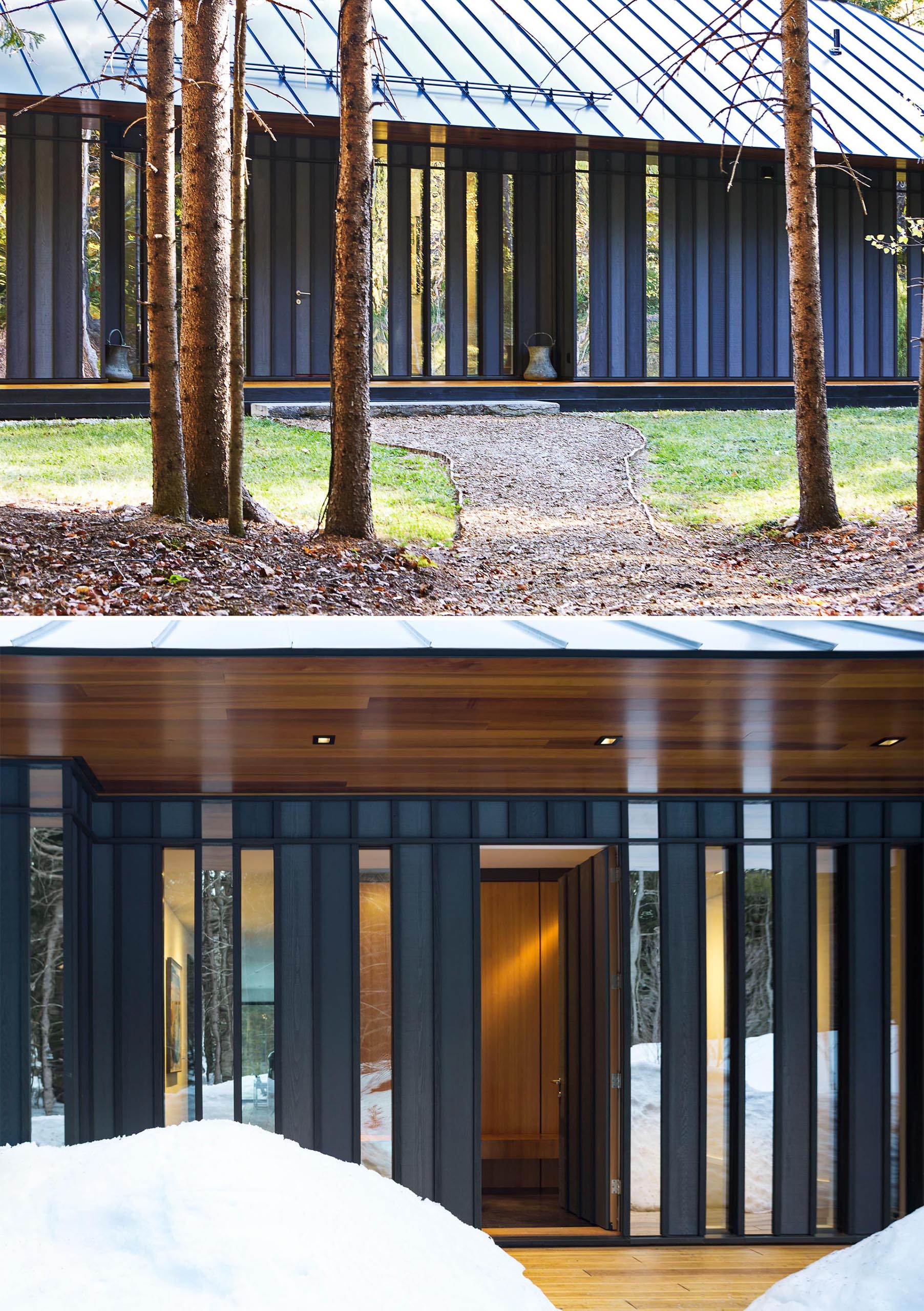 There are polished concrete floors throughout the home, with the entryway featuring a wood accent wall and floating bench.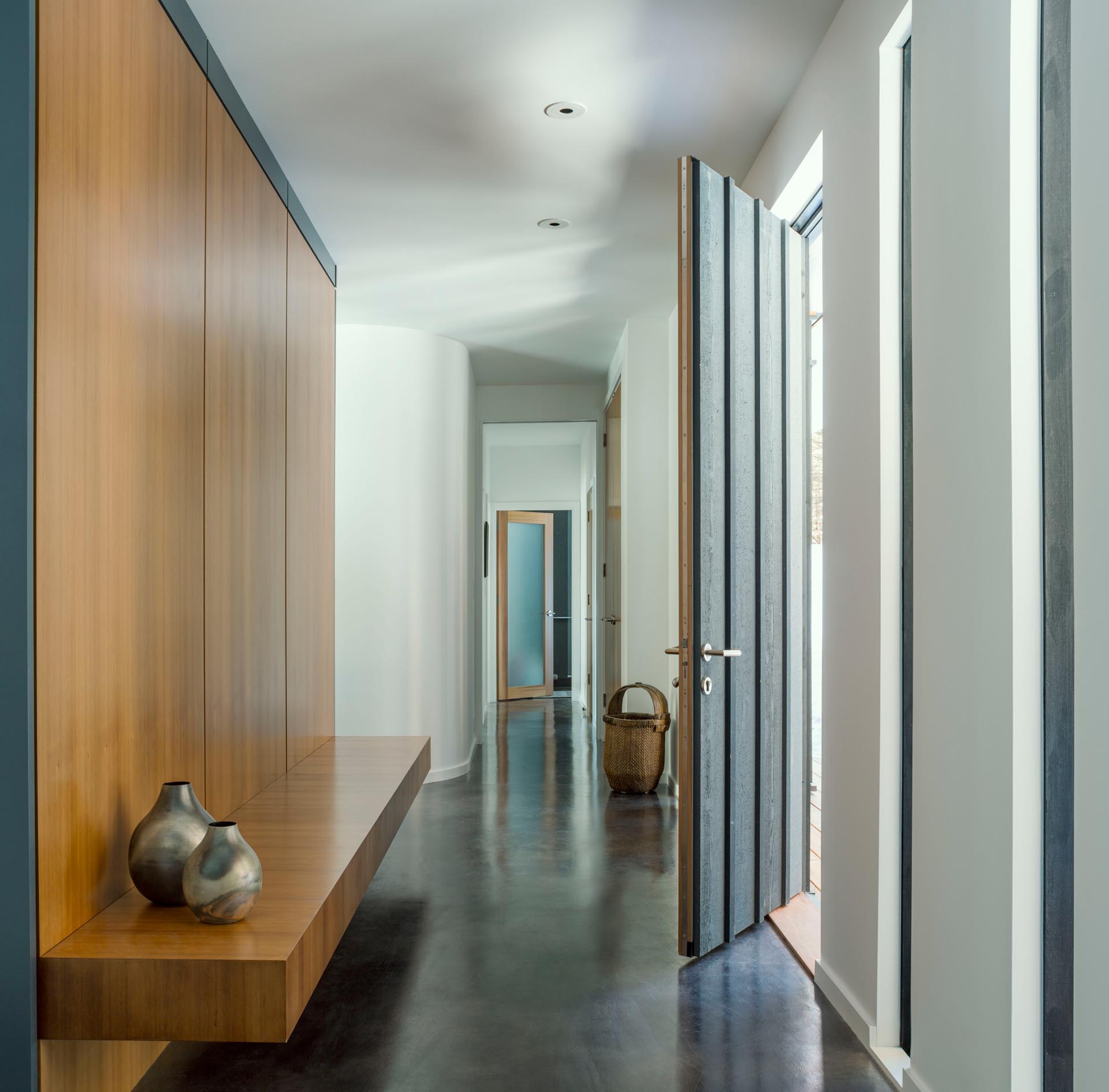 In the living room, floor-to-ceiling windows provide ample views of the surrounding meadow and forest, while the large linear fireplace creates a focal point in the room.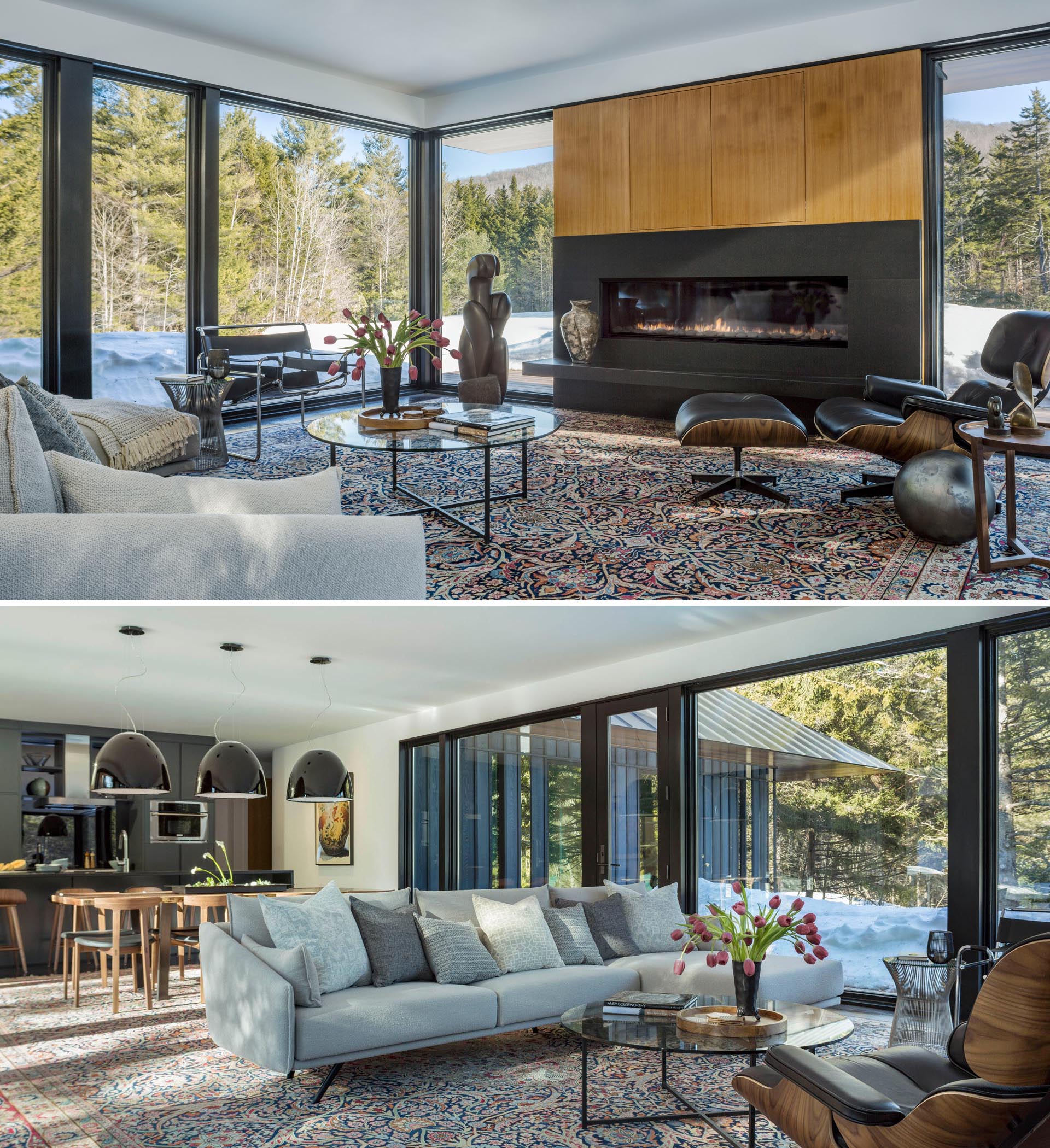 In the kitchen, dark gray cabinetry is paired with a dark countertop, while the stainless steel appliances and sink complement the cabinet hardware.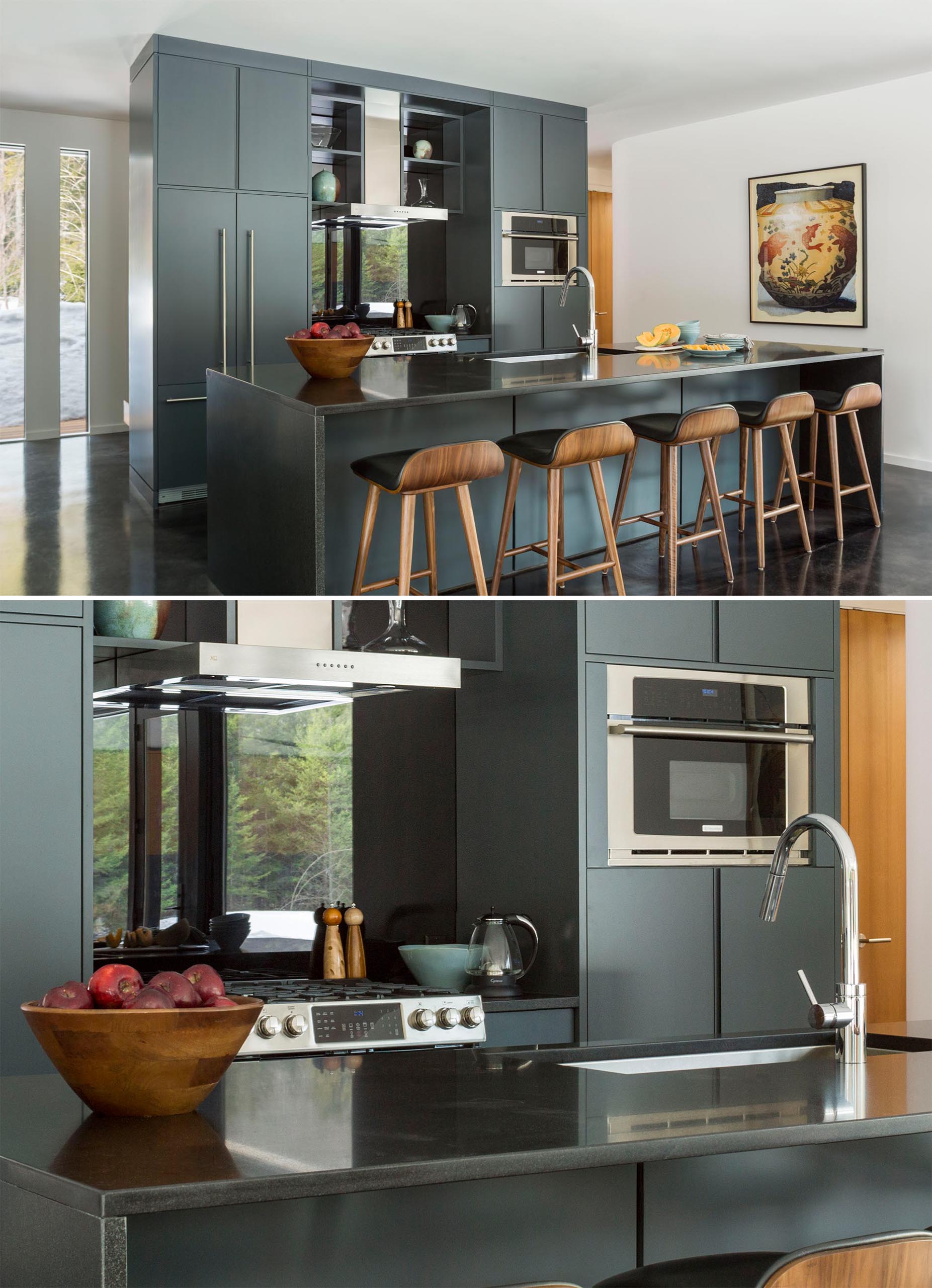 Here's a look at the floor plan that shows the T-shaped layout of the house.