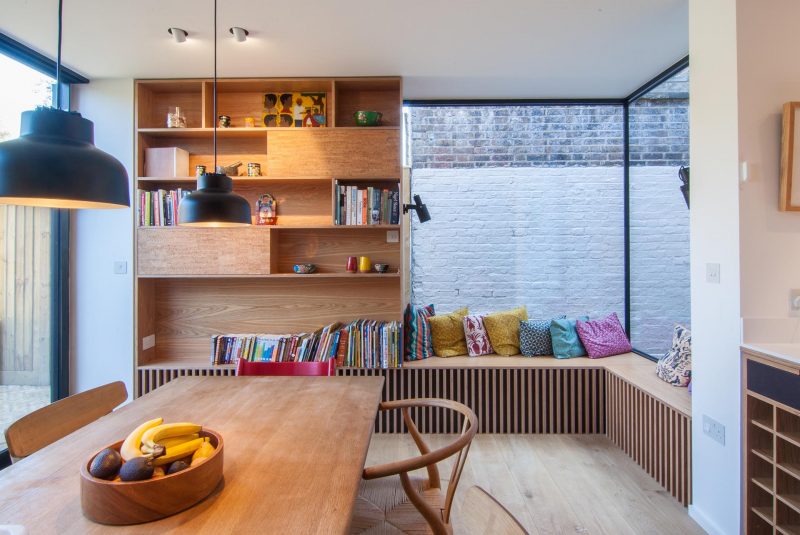 A home extension is one way to add square footage to a house, which is what architecture firm Bradley Van Der Straeten did when they were tasked with creating more living space for a growing family in London, England.
The L-shaped brick and glass extension was designed to add space at the side and rear of the home, with a large black framed corner window providing a glimpse of the interior and back garden.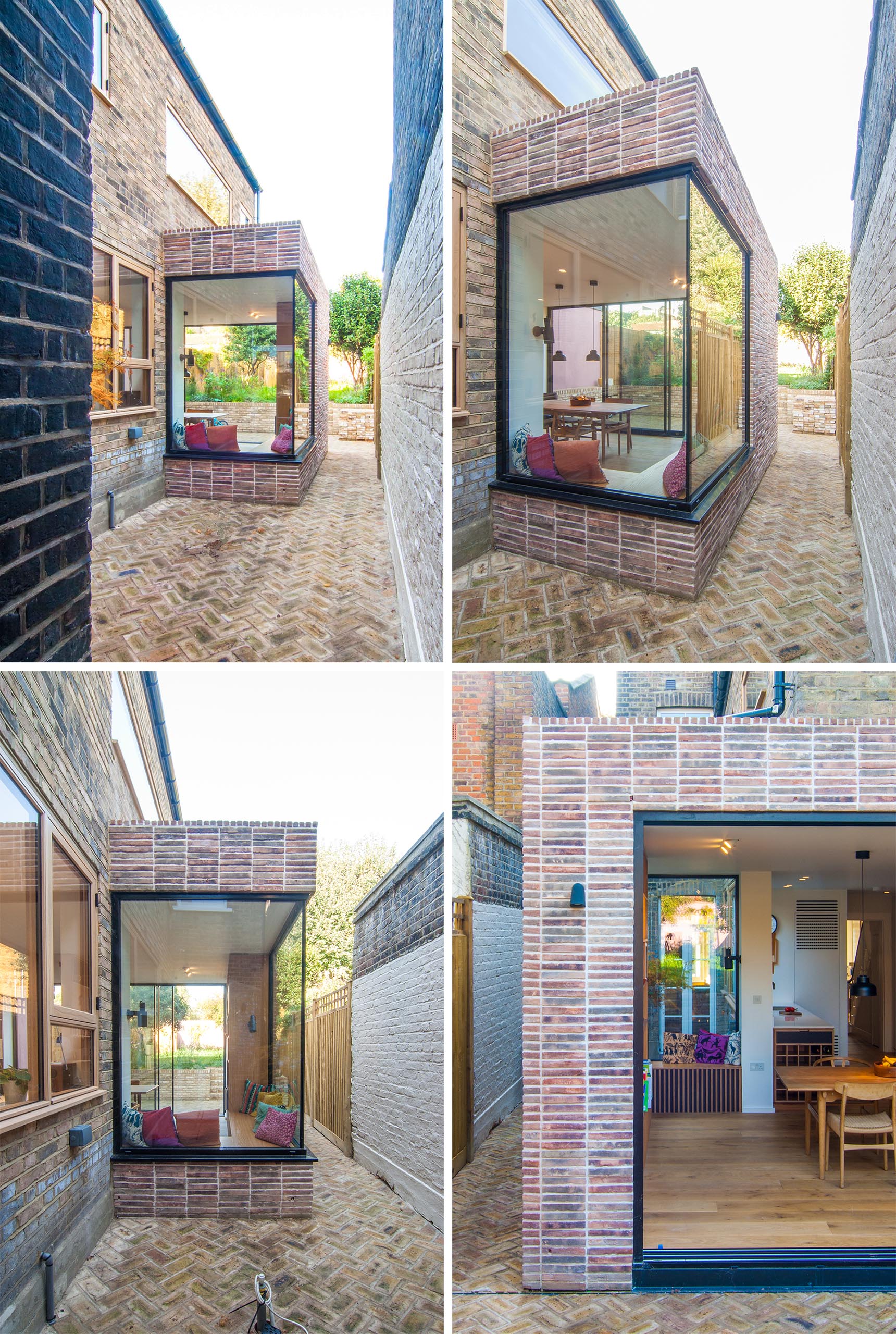 Inside the extension, a corner window bench filled with colorful cushions takes advantage of the light from the window.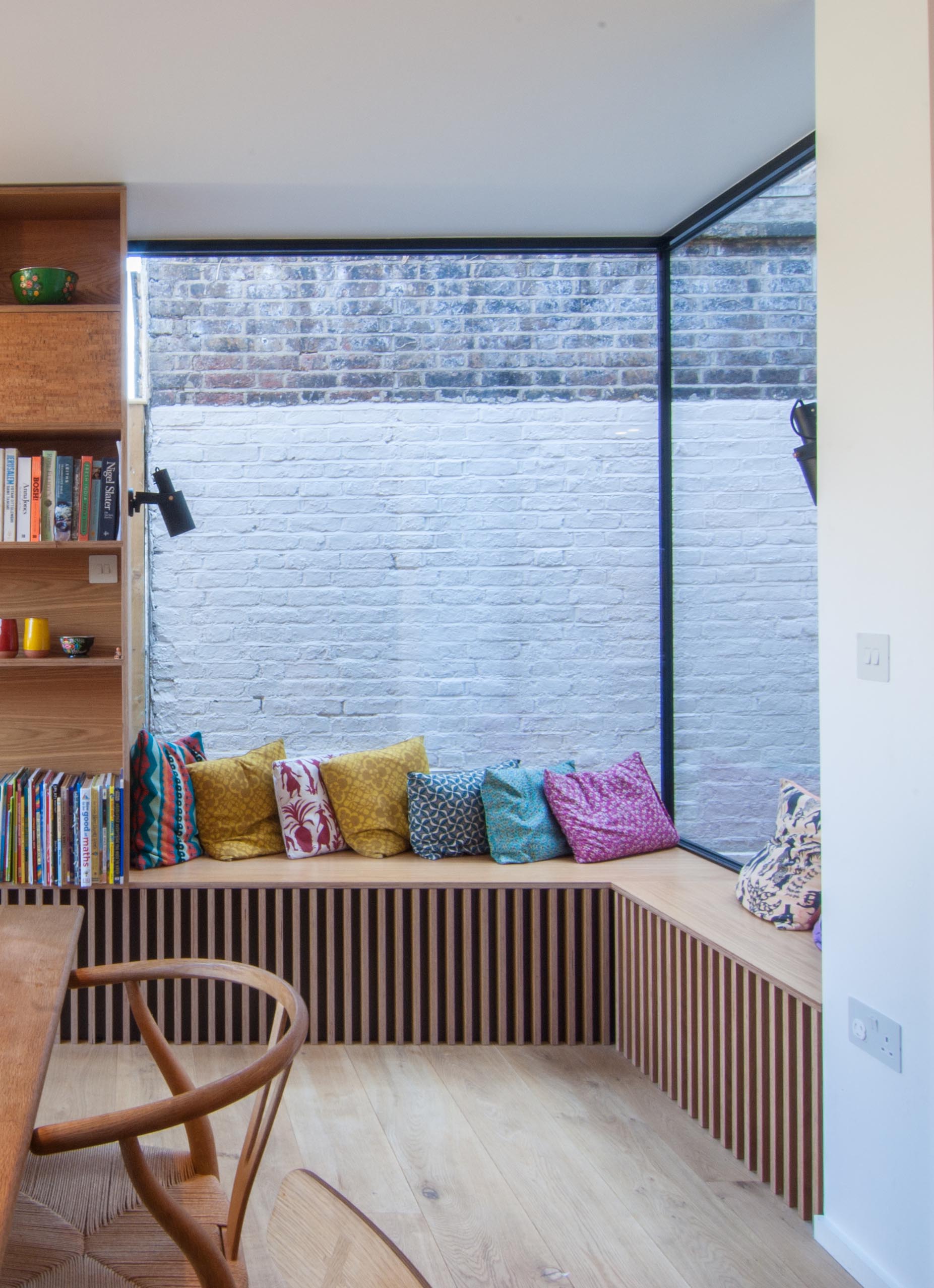 When looking out of the corner window, you are greeted with a view of a small side garden and the brick walls and windows of the original house.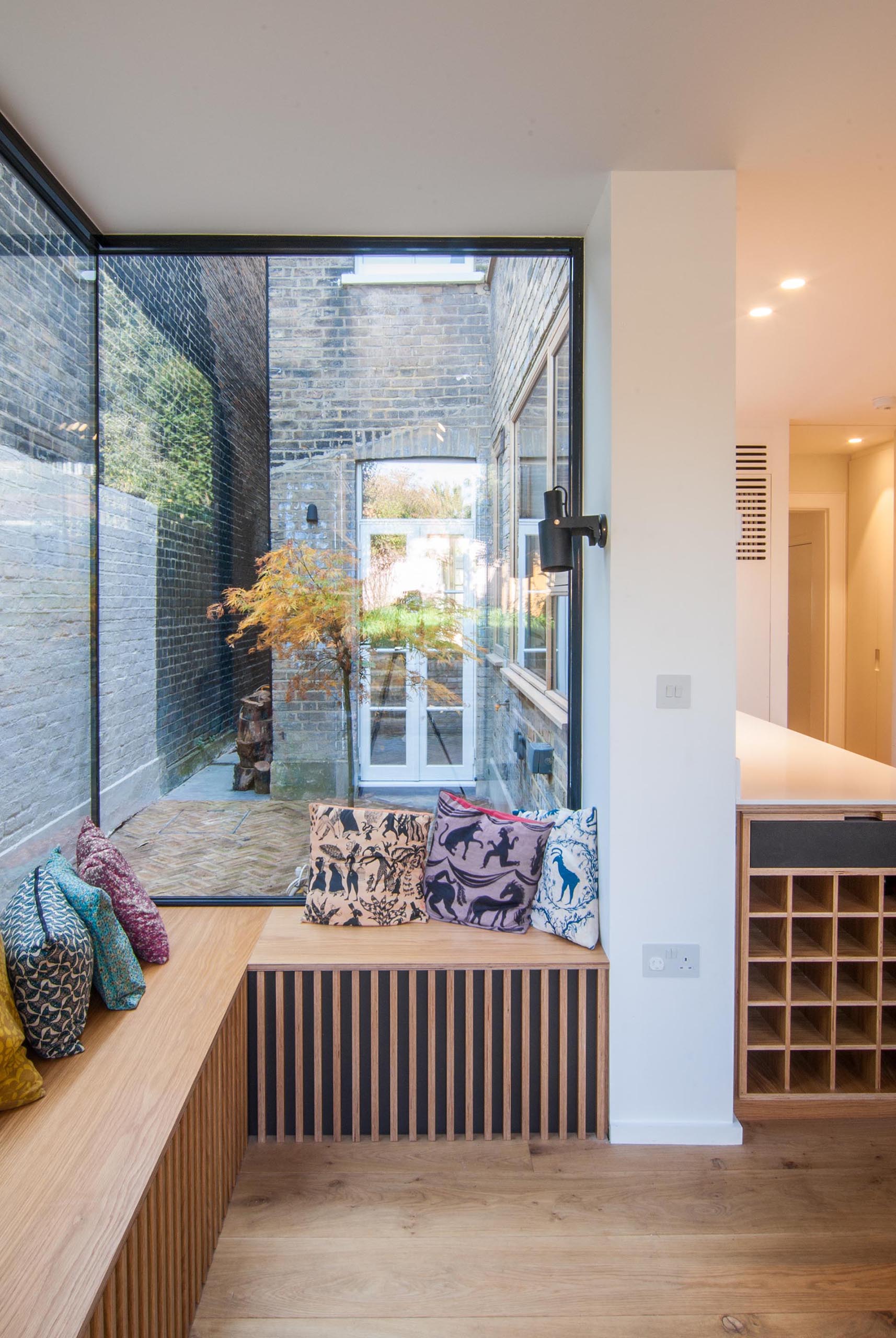 Adjacent to the window seat is a tall bookshelf that reaches all the way to the ceiling and includes plenty of space for decor and books.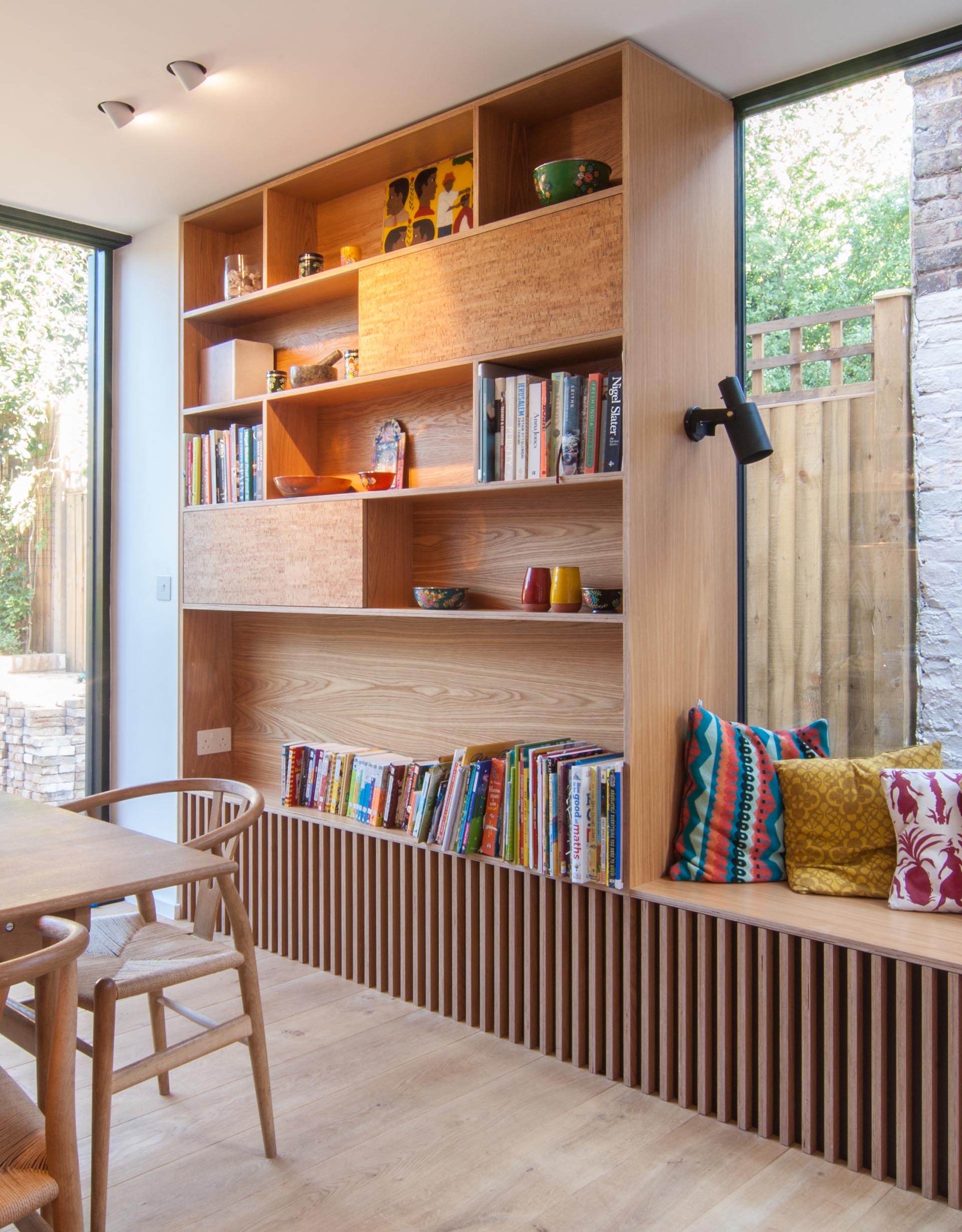 Photography by Bradley Van Der Straeten
To see the other areas included in the home extension, like the kitchen, watch the video below.