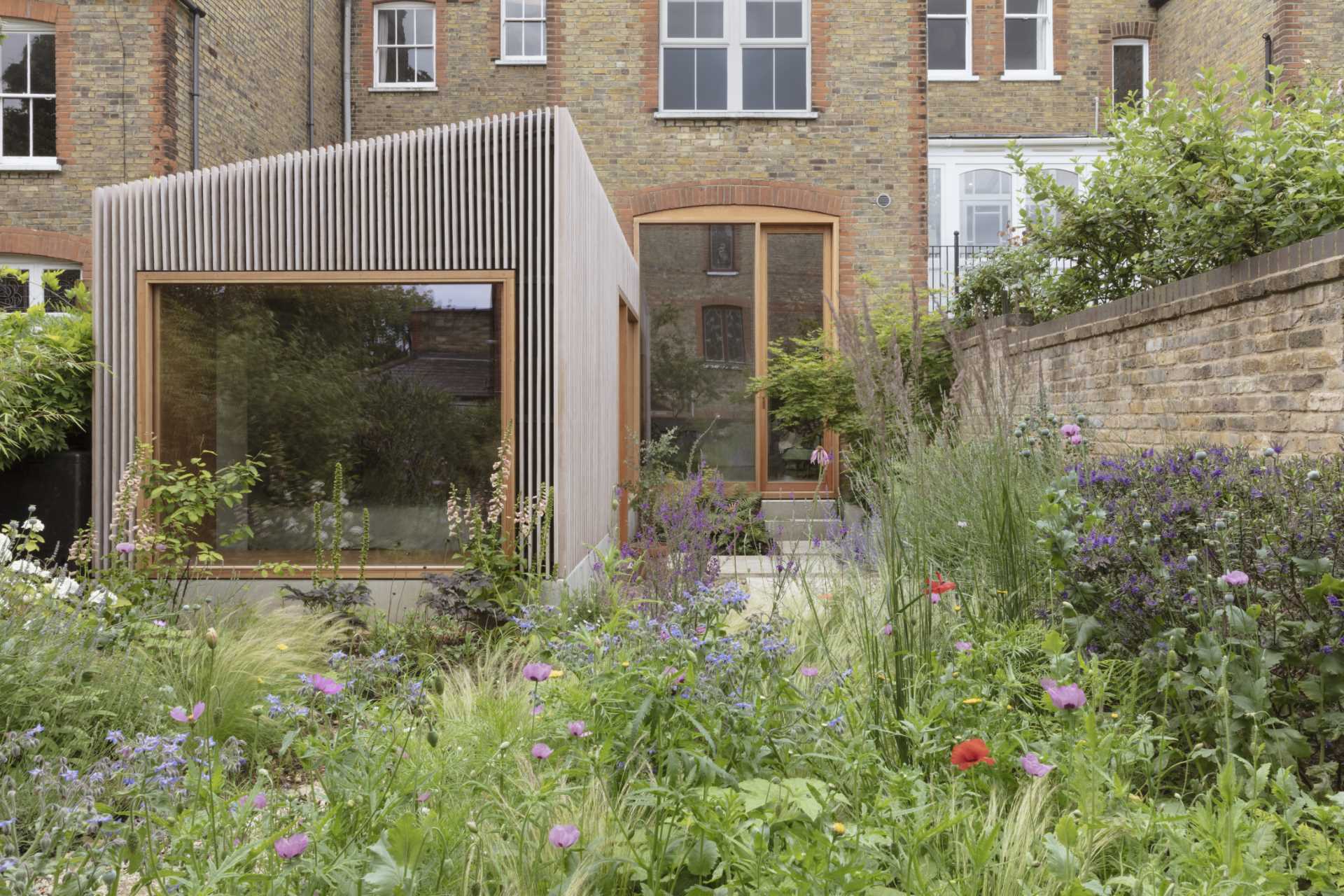 Christian Brailey Architects has designed this renovation and addition for a house in England, that transformed a studio flat into a home for an architect and landscape designer duo, Christian Brailey and Faye Johnson.
The extension, which is clad in Canadian Douglas Fir slats, forms a new L-shaped space that maximizes the light for the interior.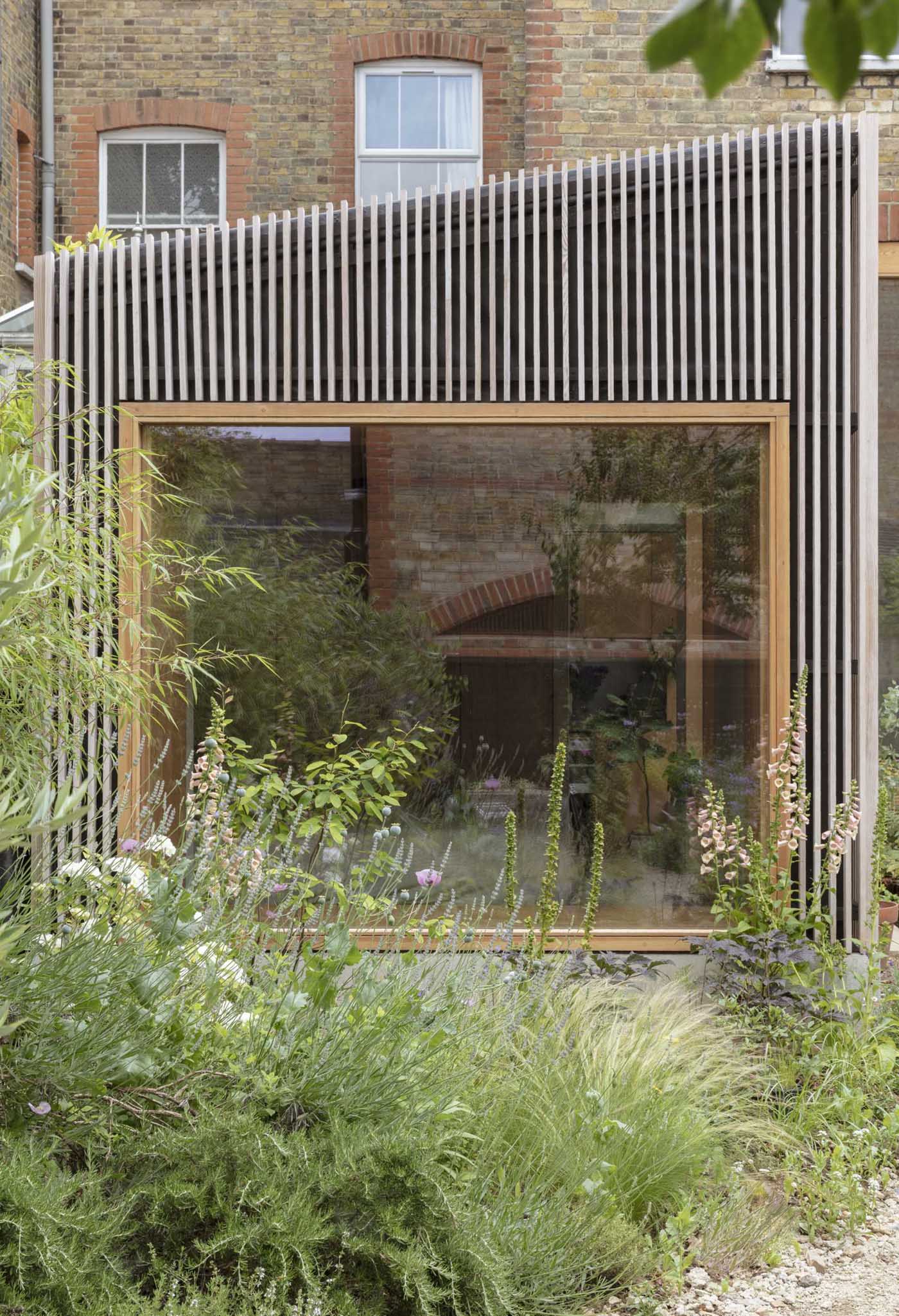 The extension was entirely prefabricated in workshop conditions by a team of highly skilled carpenters in Devon.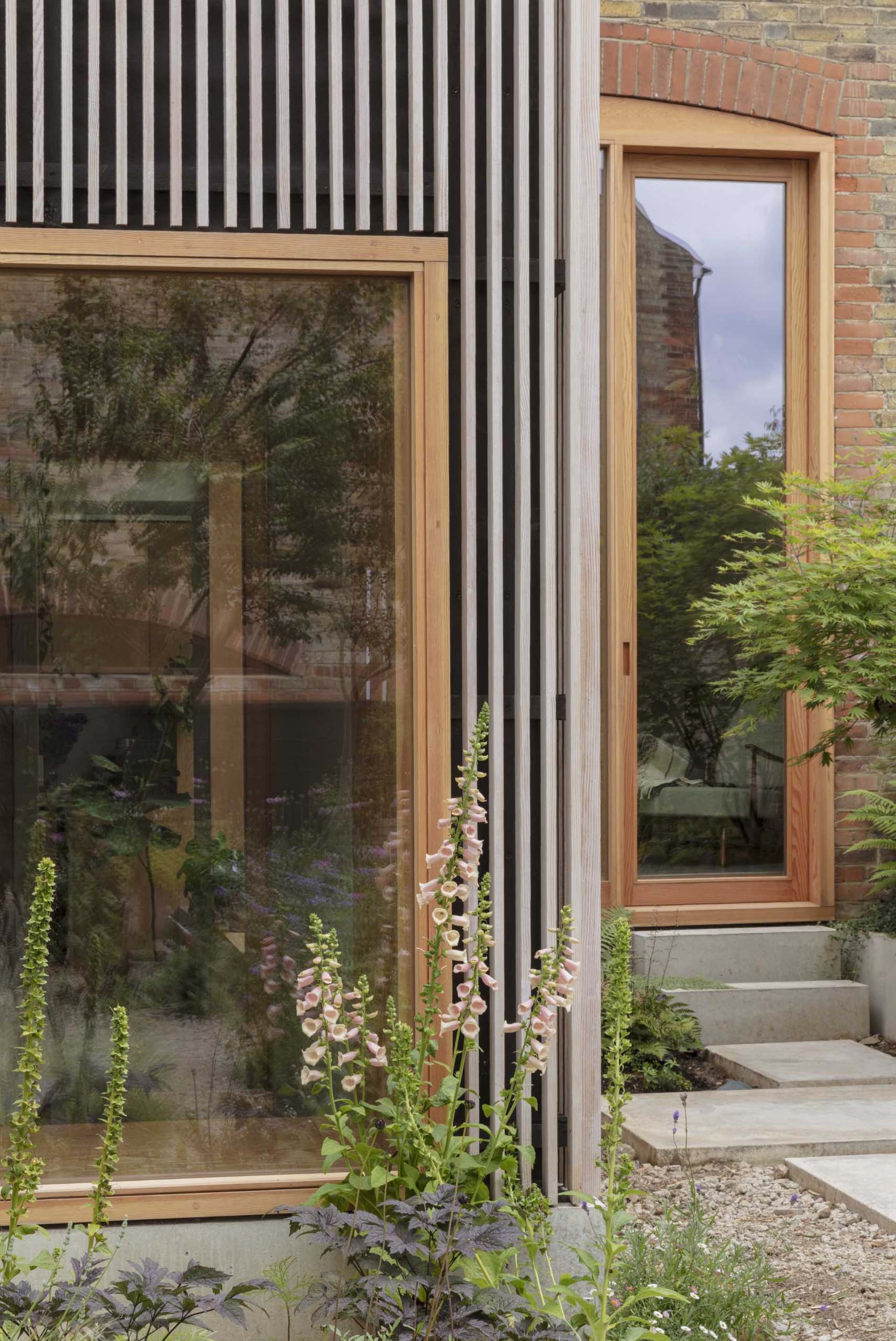 The extension structure, along with all the doors and windows, was then disassembled, transported, craned in, and built on-site within a matter of days.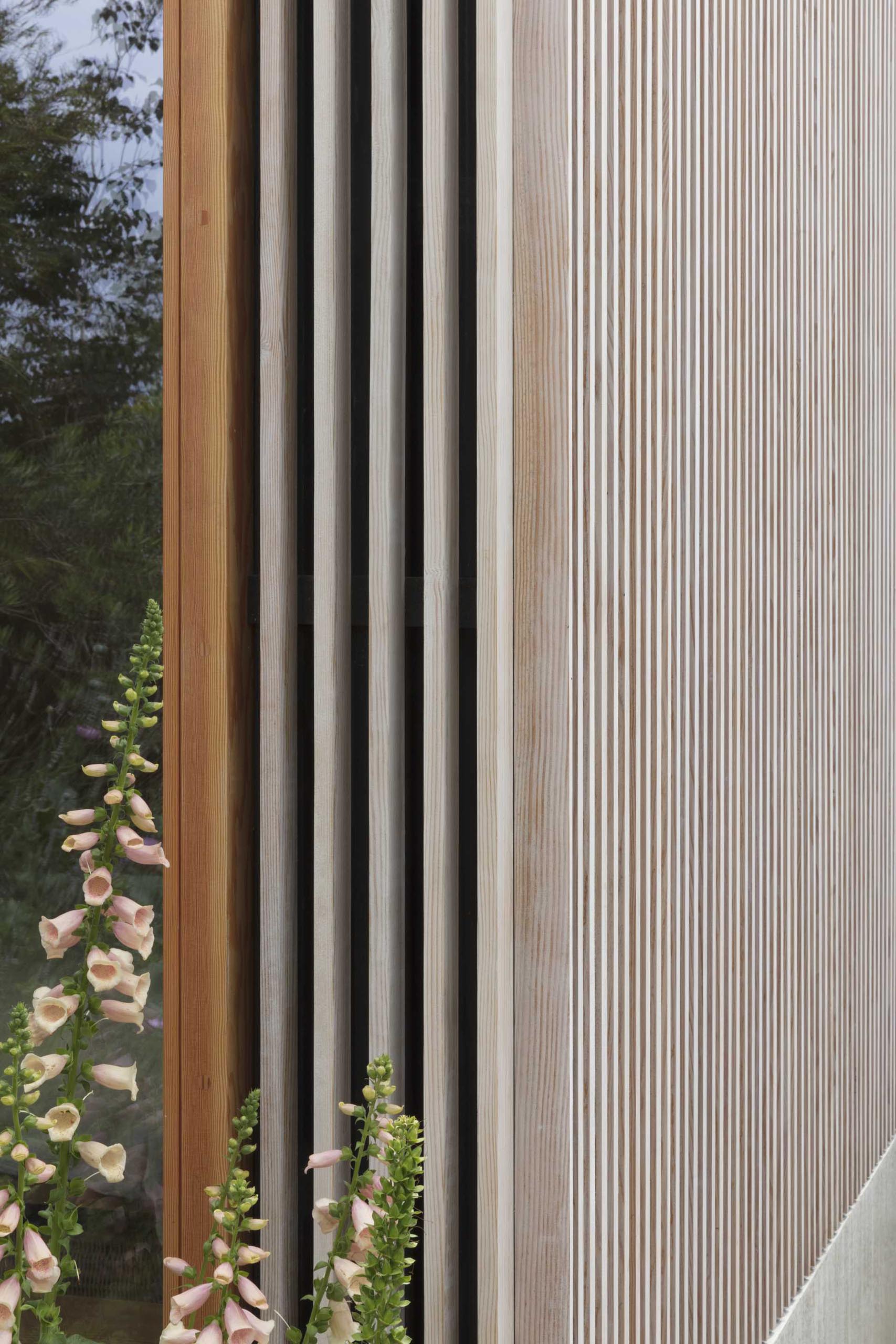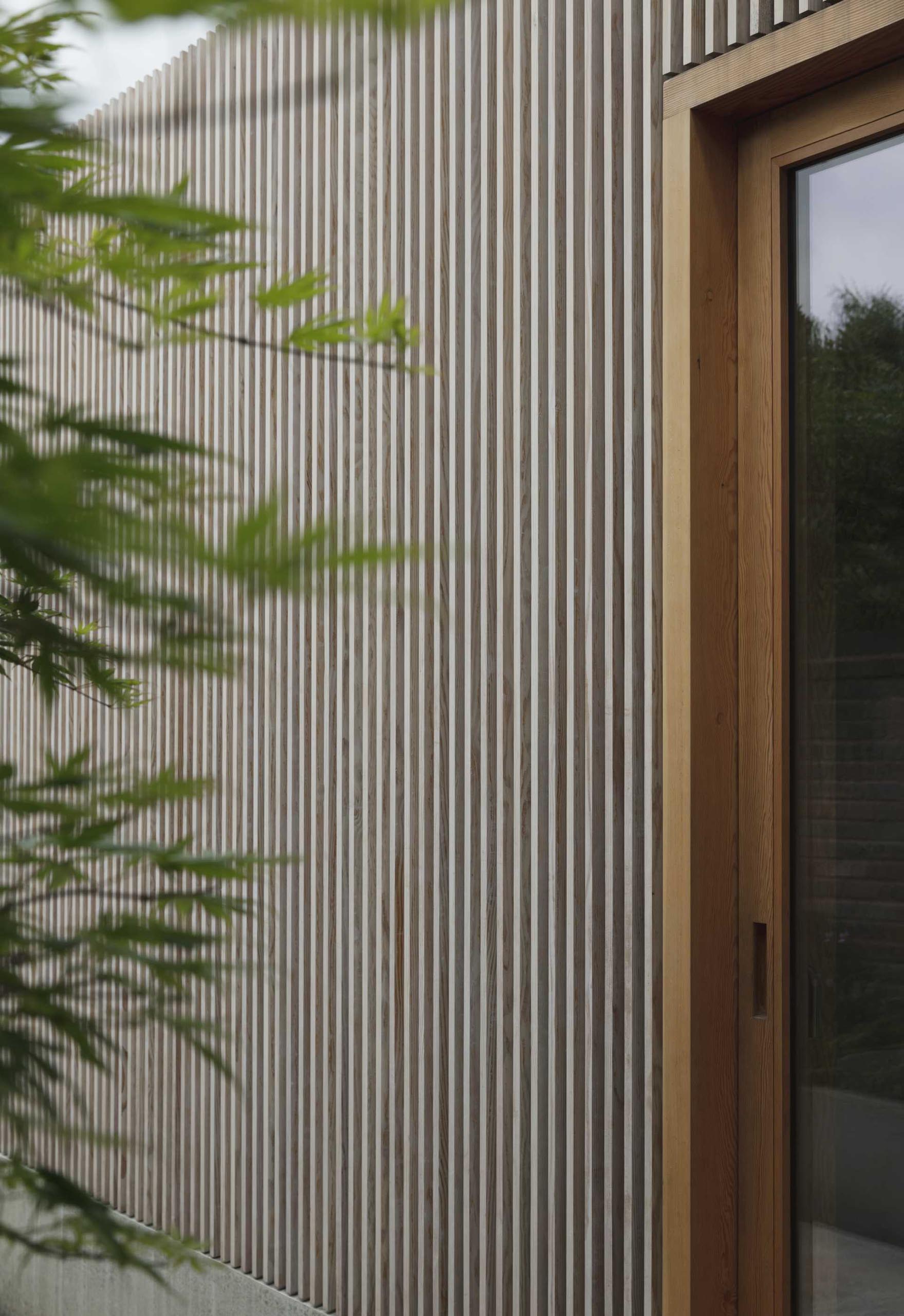 Inside, the new addition includes a bedroom with a picture window and a deep built-in window seat lined in wood.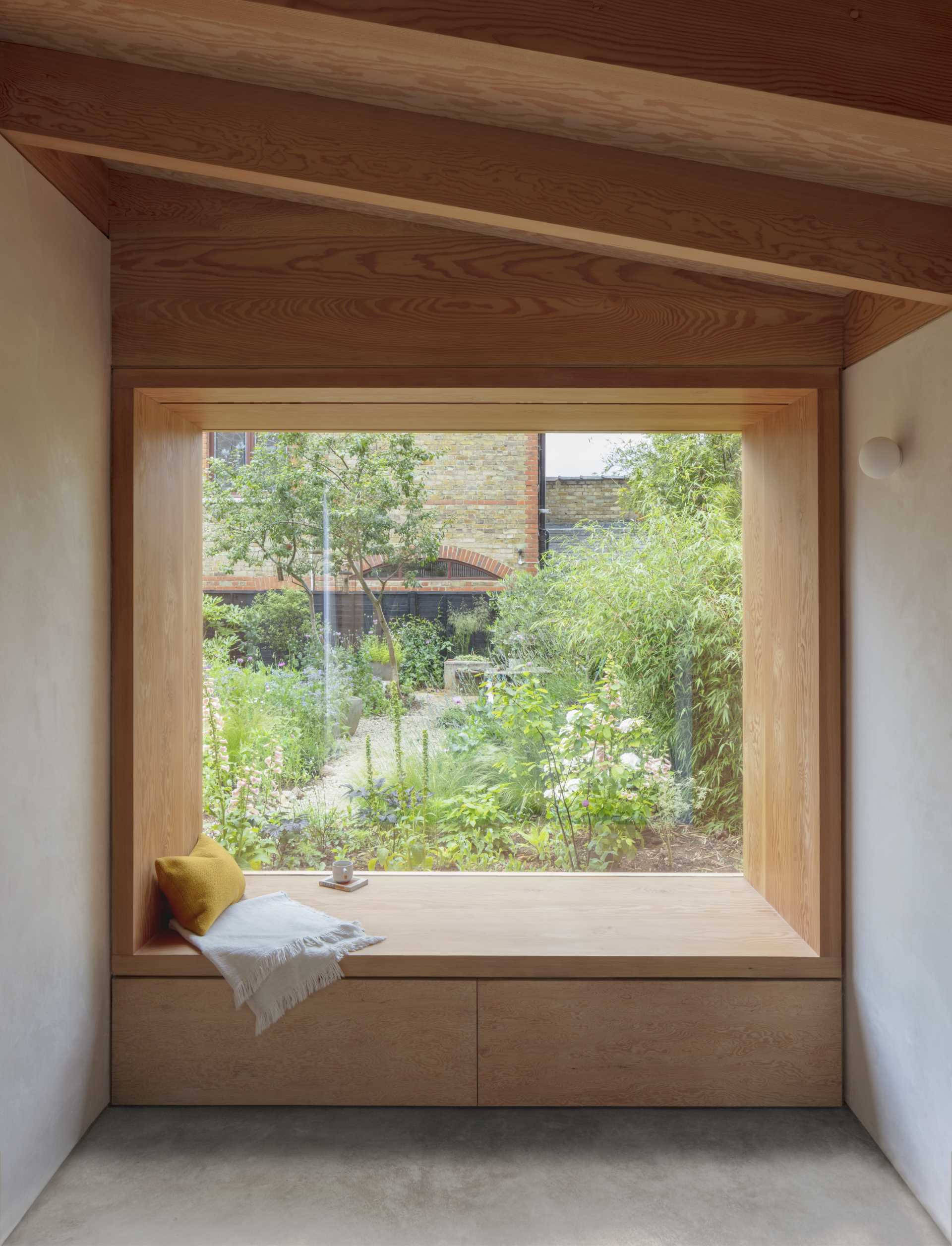 Polished concrete floors run throughout the new addition, from the bedroom, through to the dining room and kitchen, and into the living room.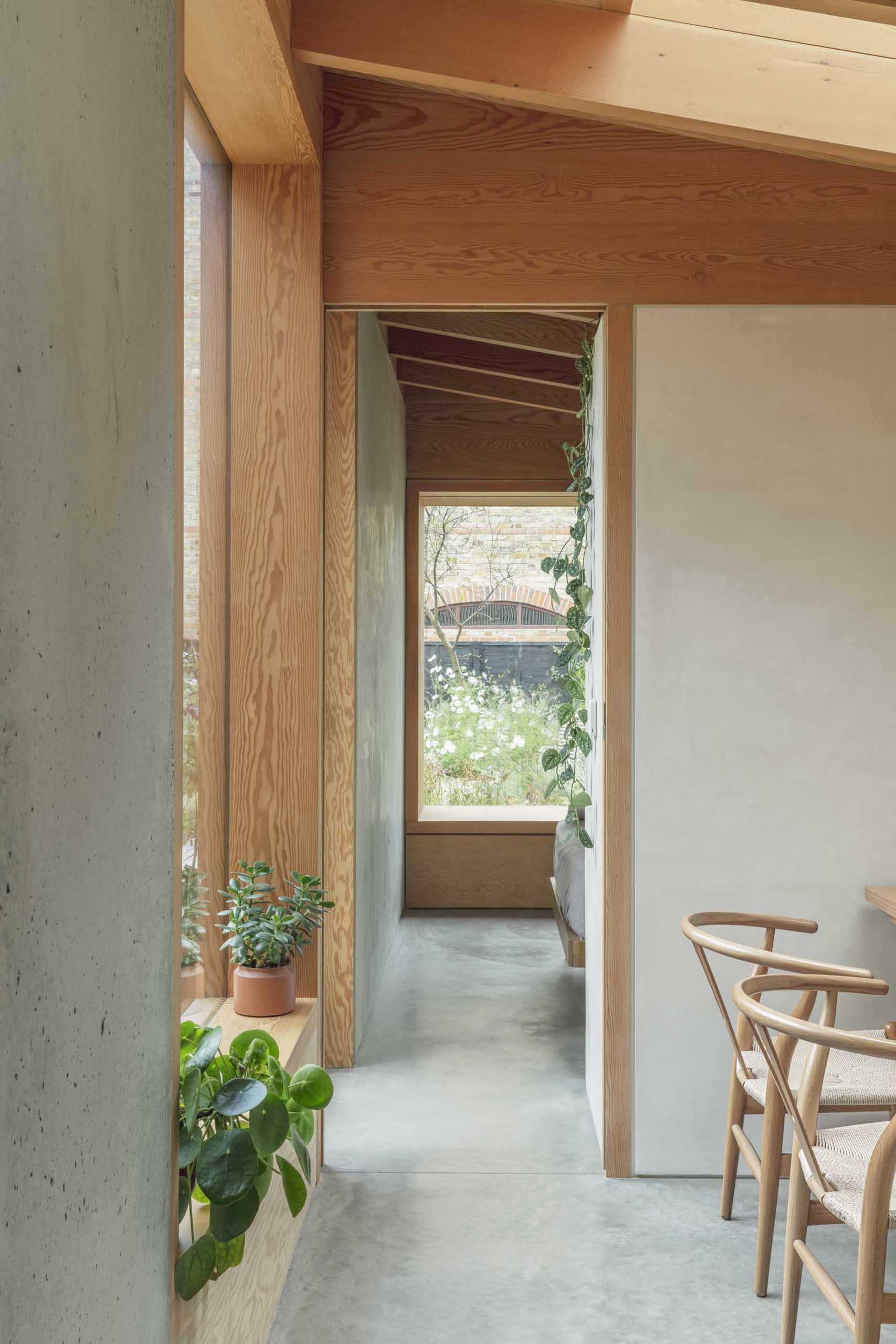 The new kitchen includes a cast concrete countertop, deep Douglas fir plywood cabinets, and a 9-foot (3m) skylight.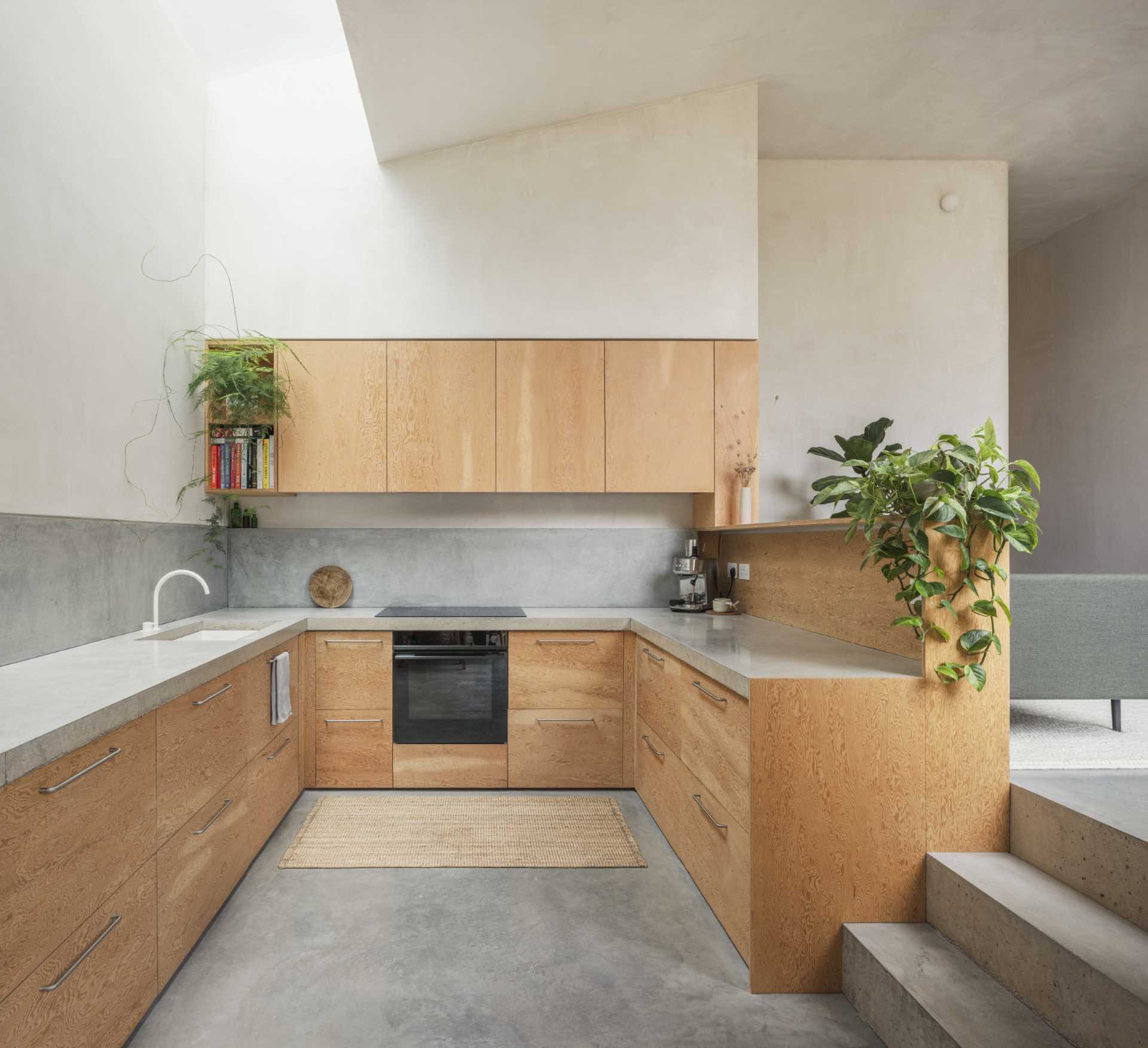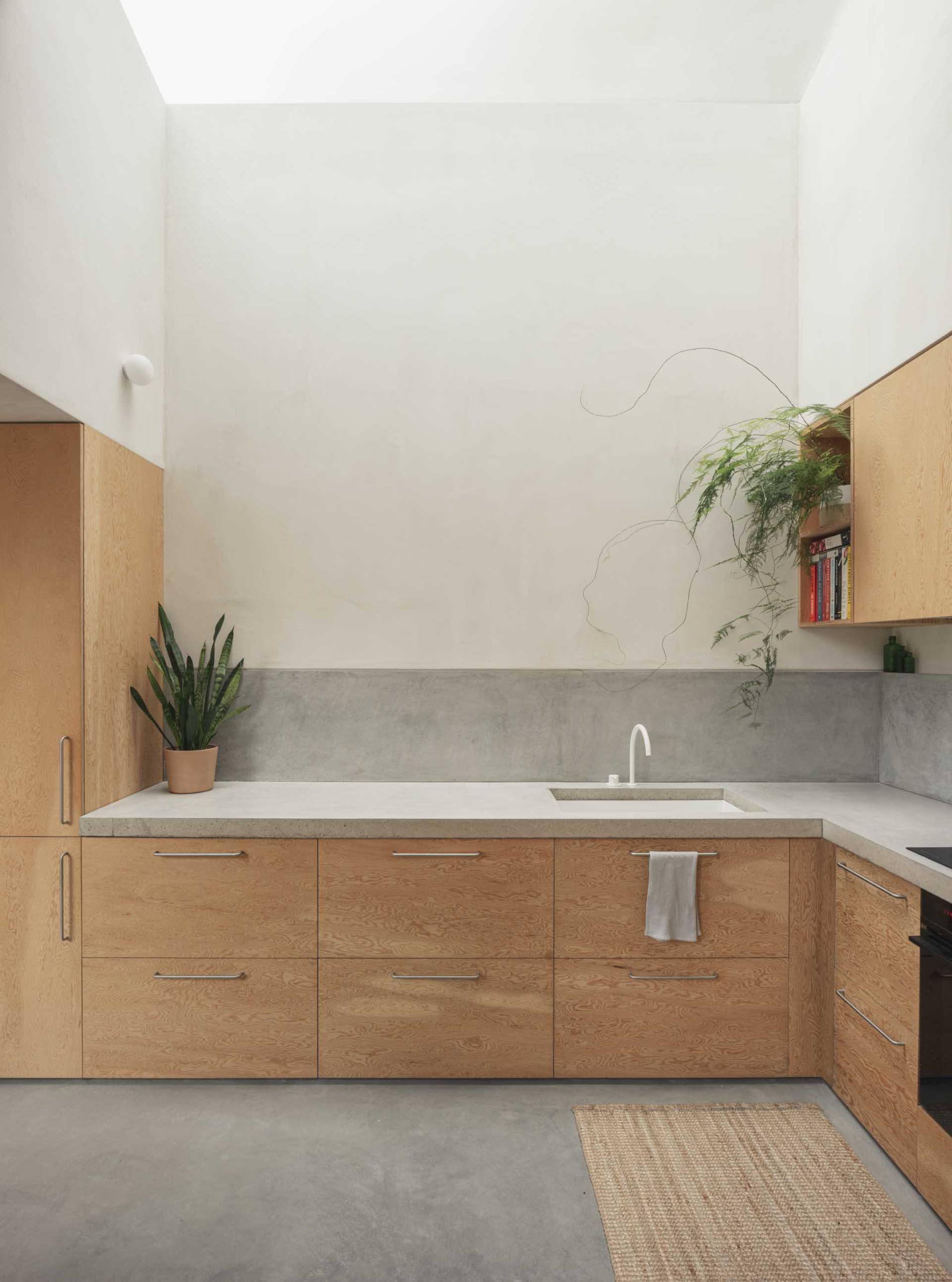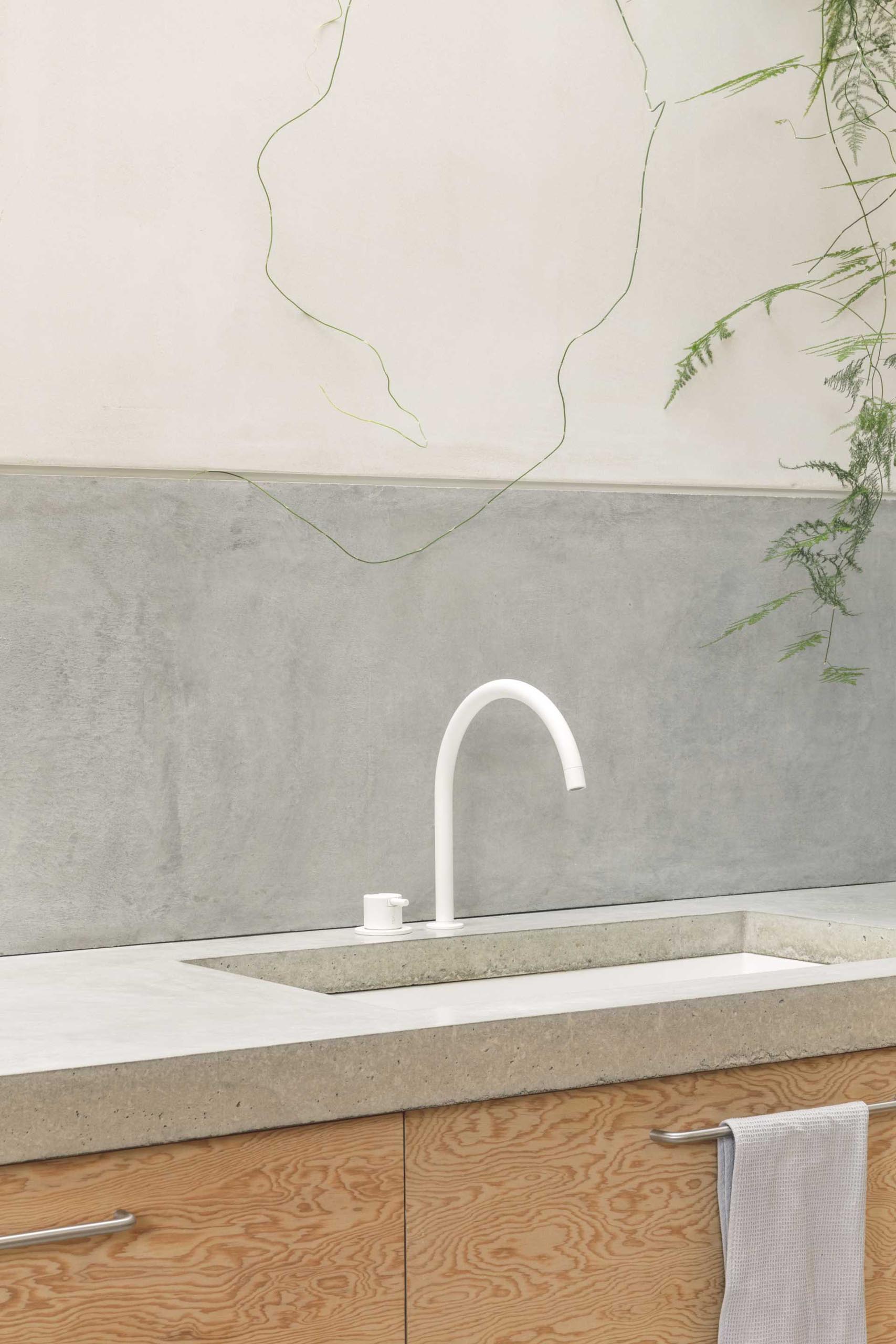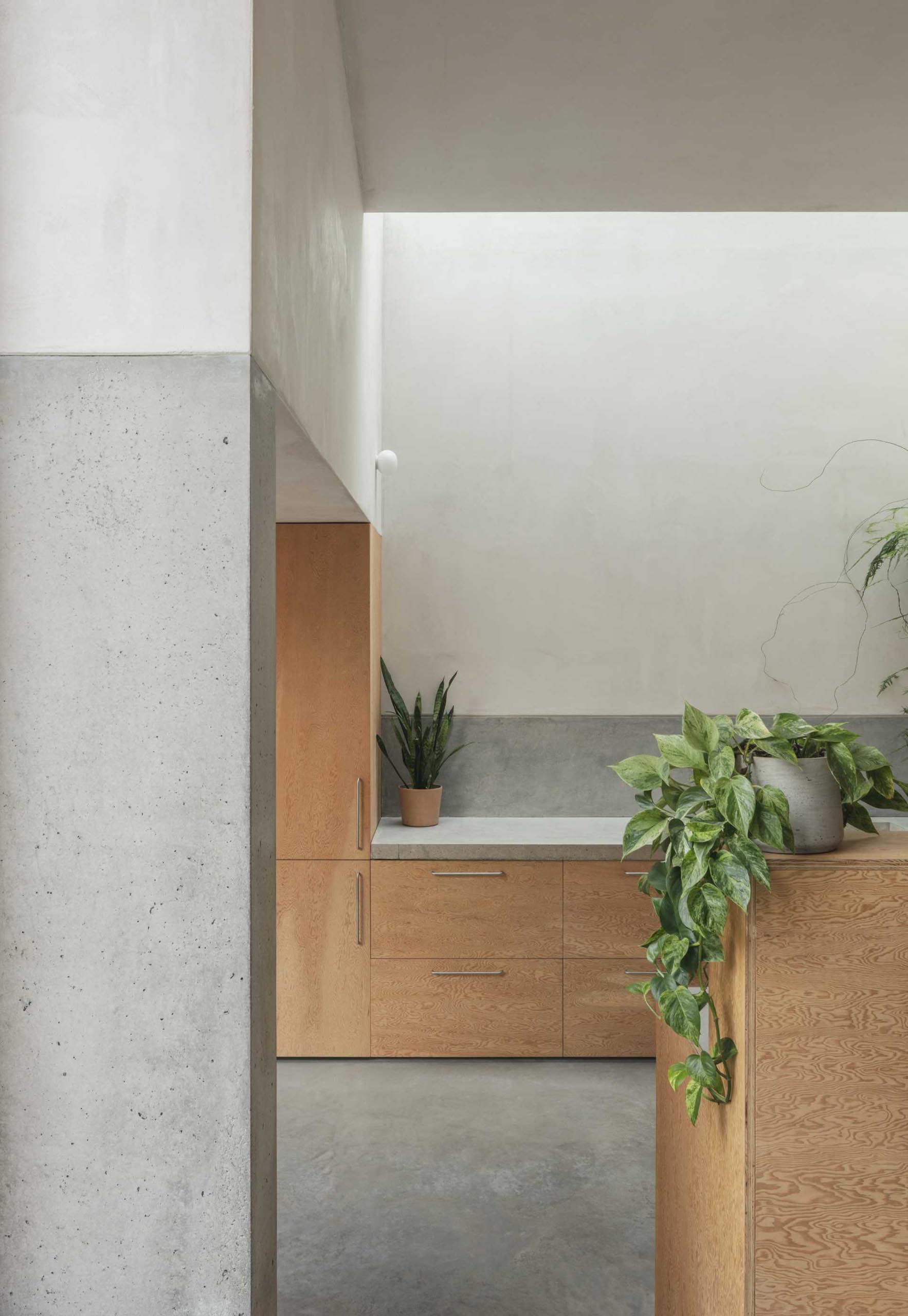 The split level allows the kitchen to have an extra high ceiling and creates a divide between the cozy living space and the practical kitchen.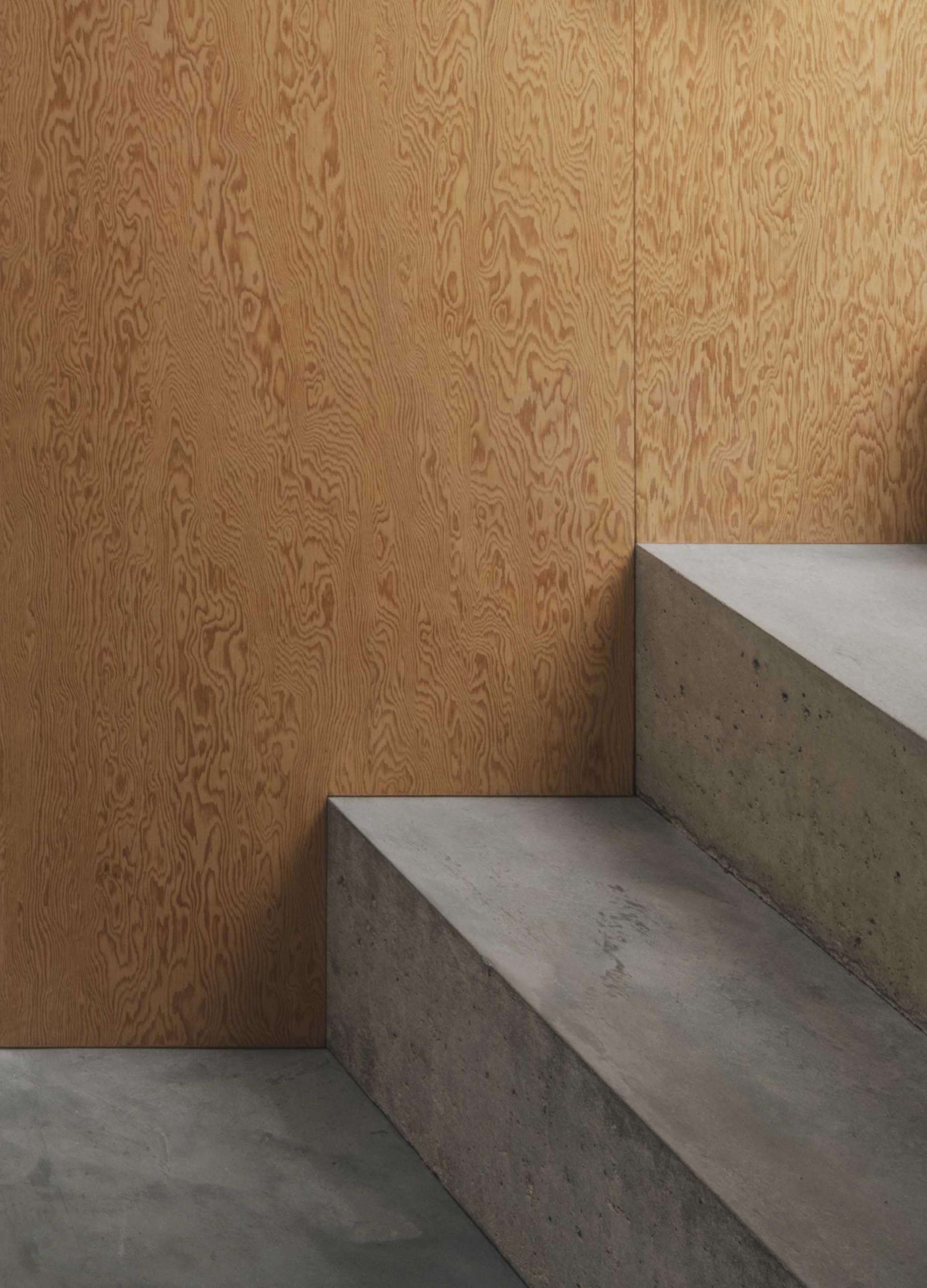 The living room has a large 11-foot (3.5m) tall window that showcases the extension and the sheltered courtyard outside.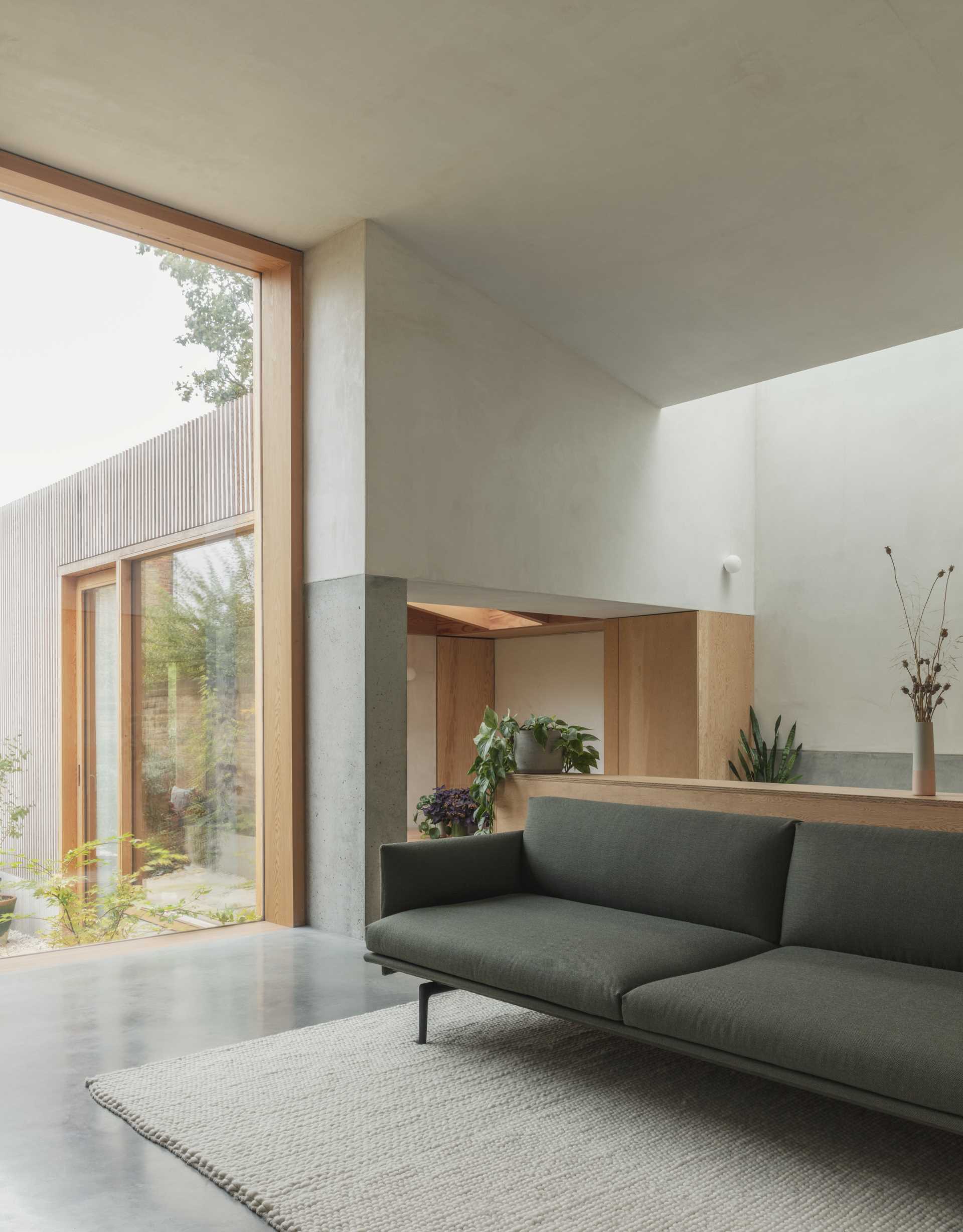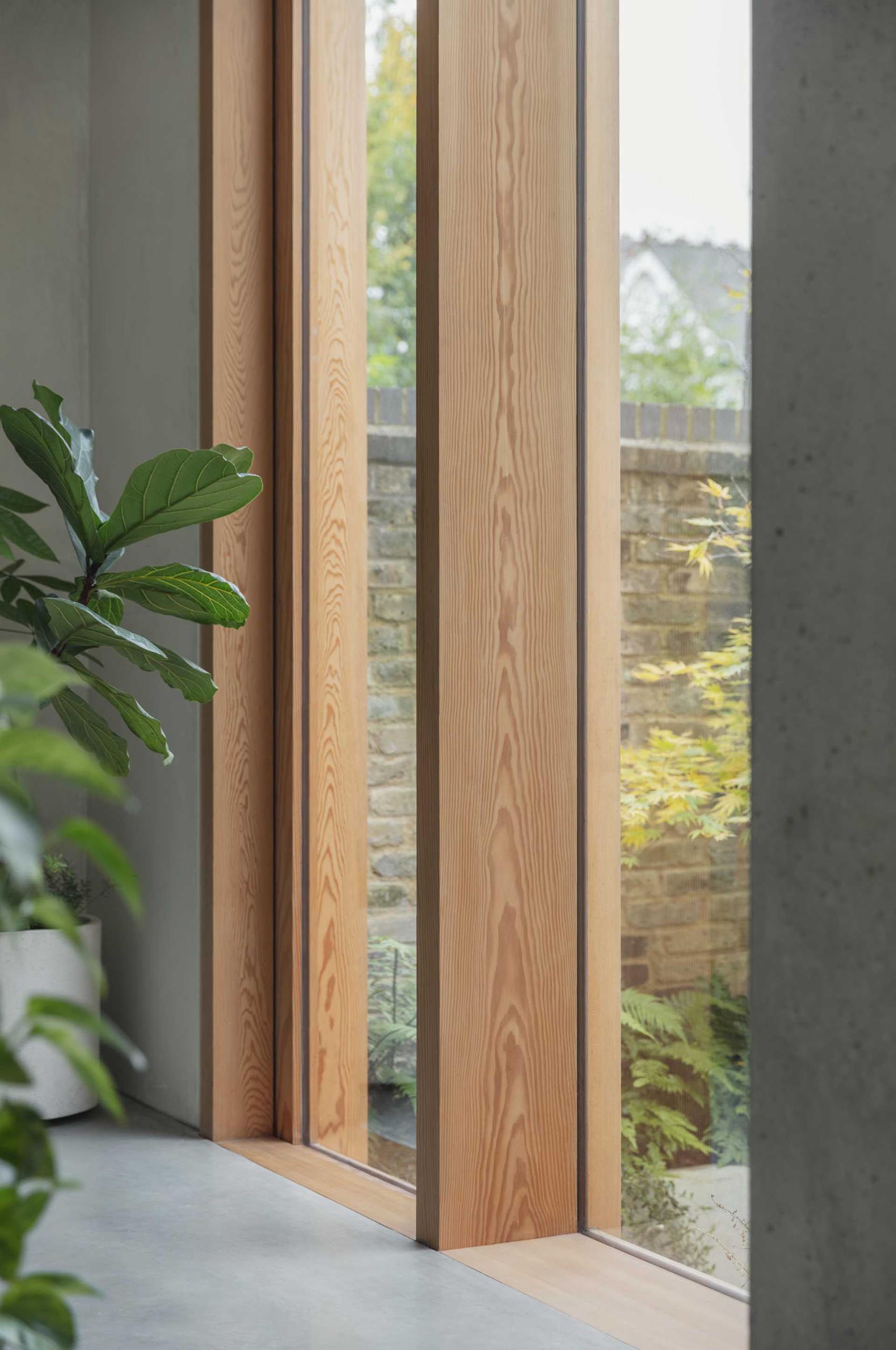 Further stairs lead from the living room to the other areas of the home.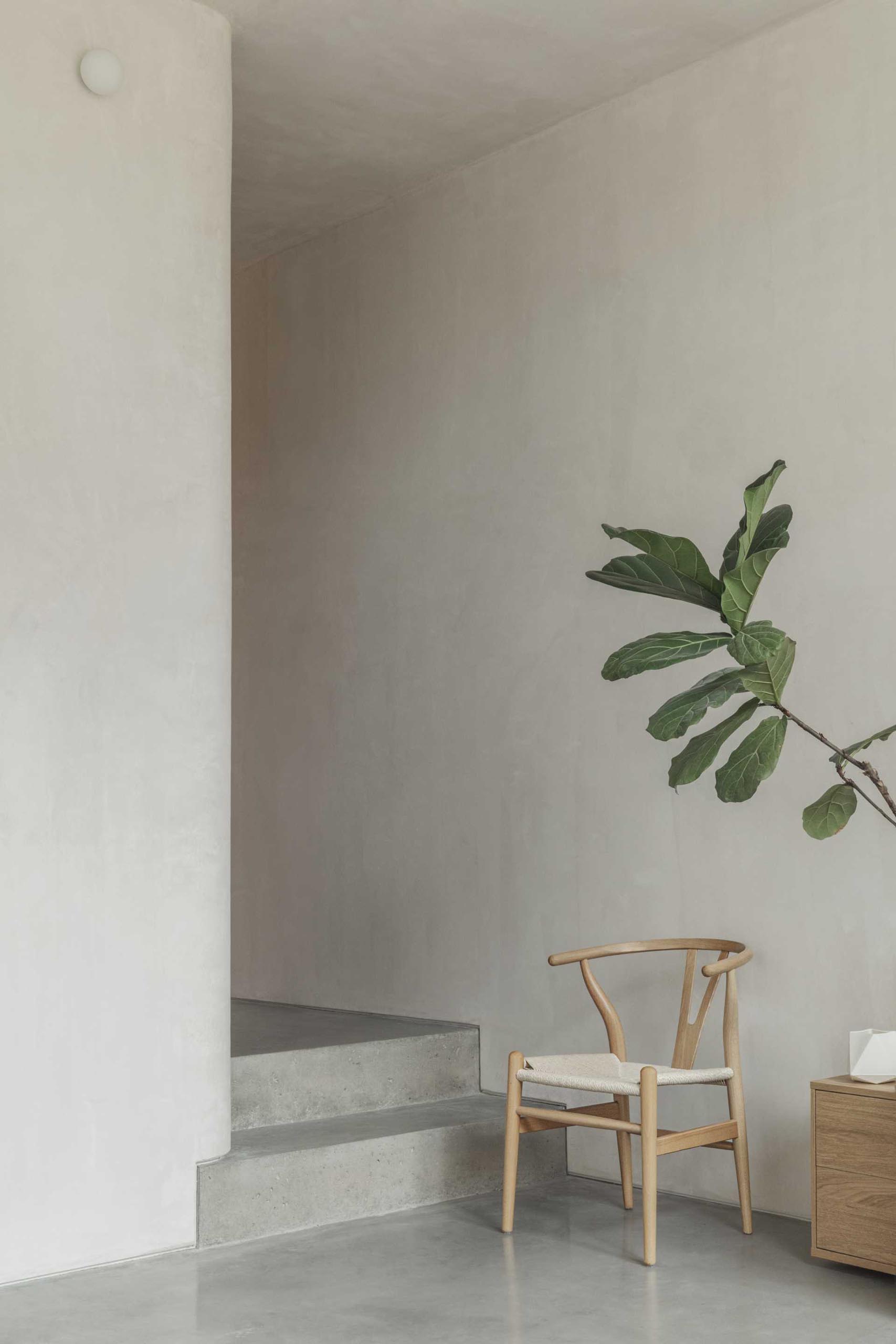 In the bathroom, small square tiles cover the walls and ceiling in the bath/shower area, while wood has been used as an accent material around the mirror and as the vanity.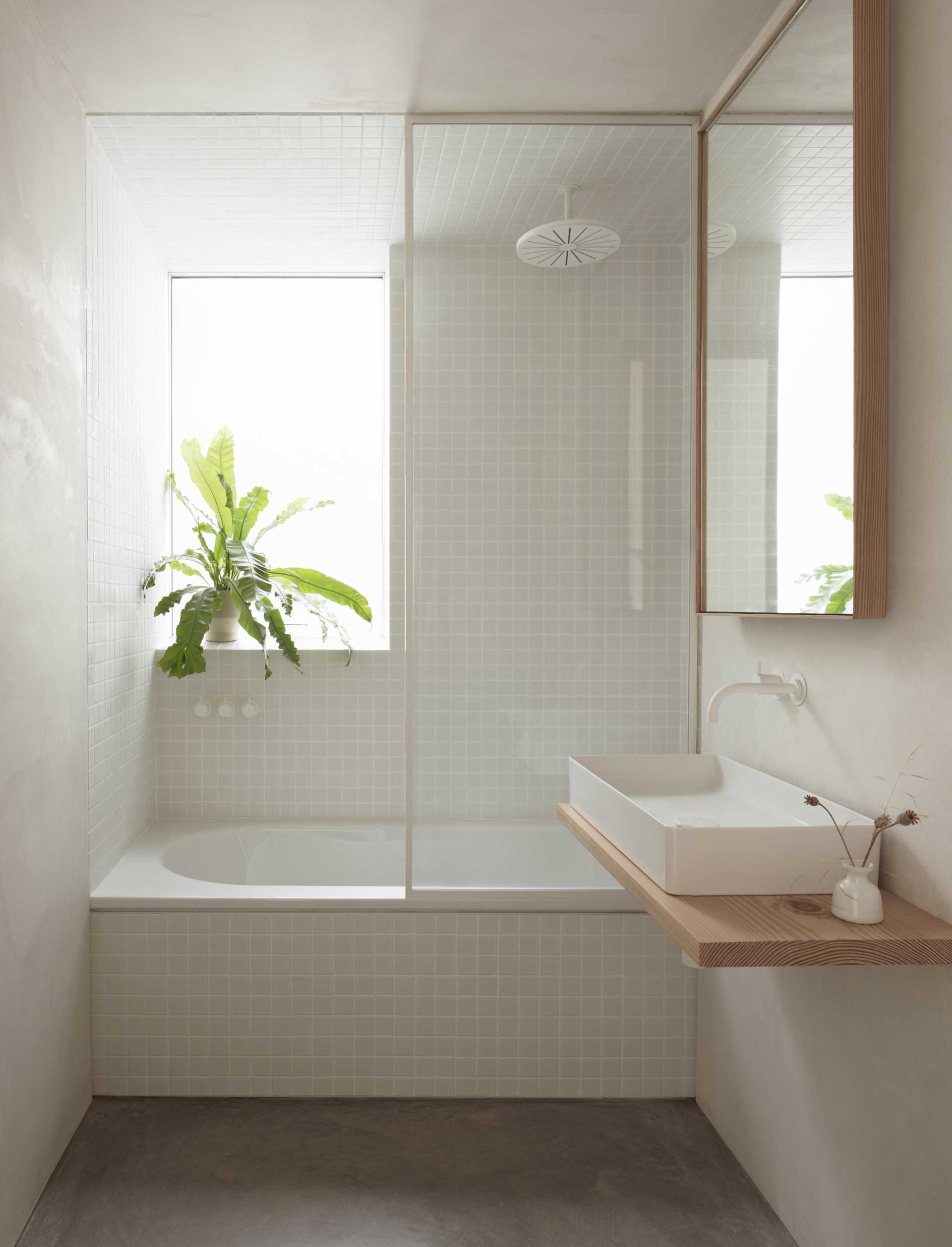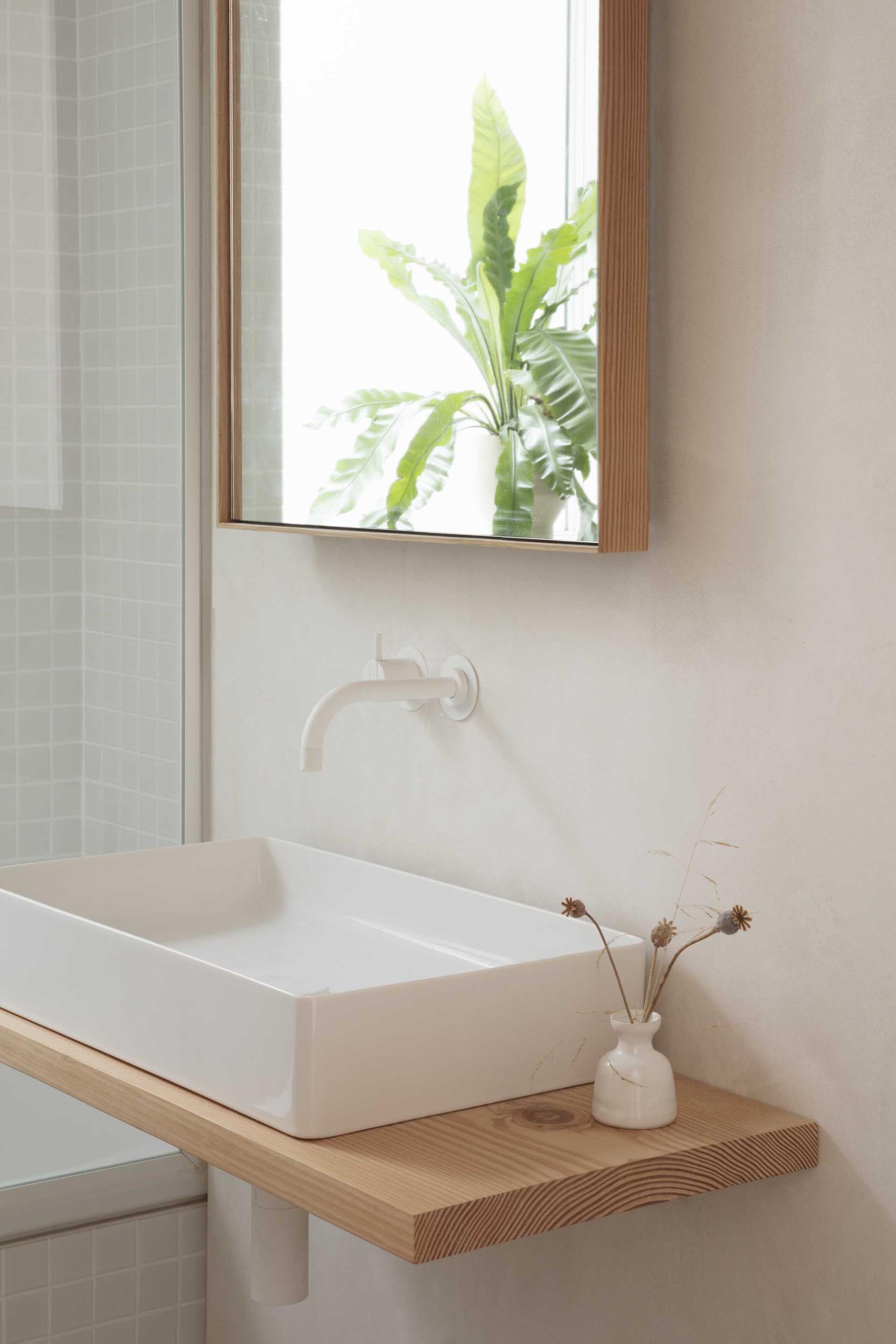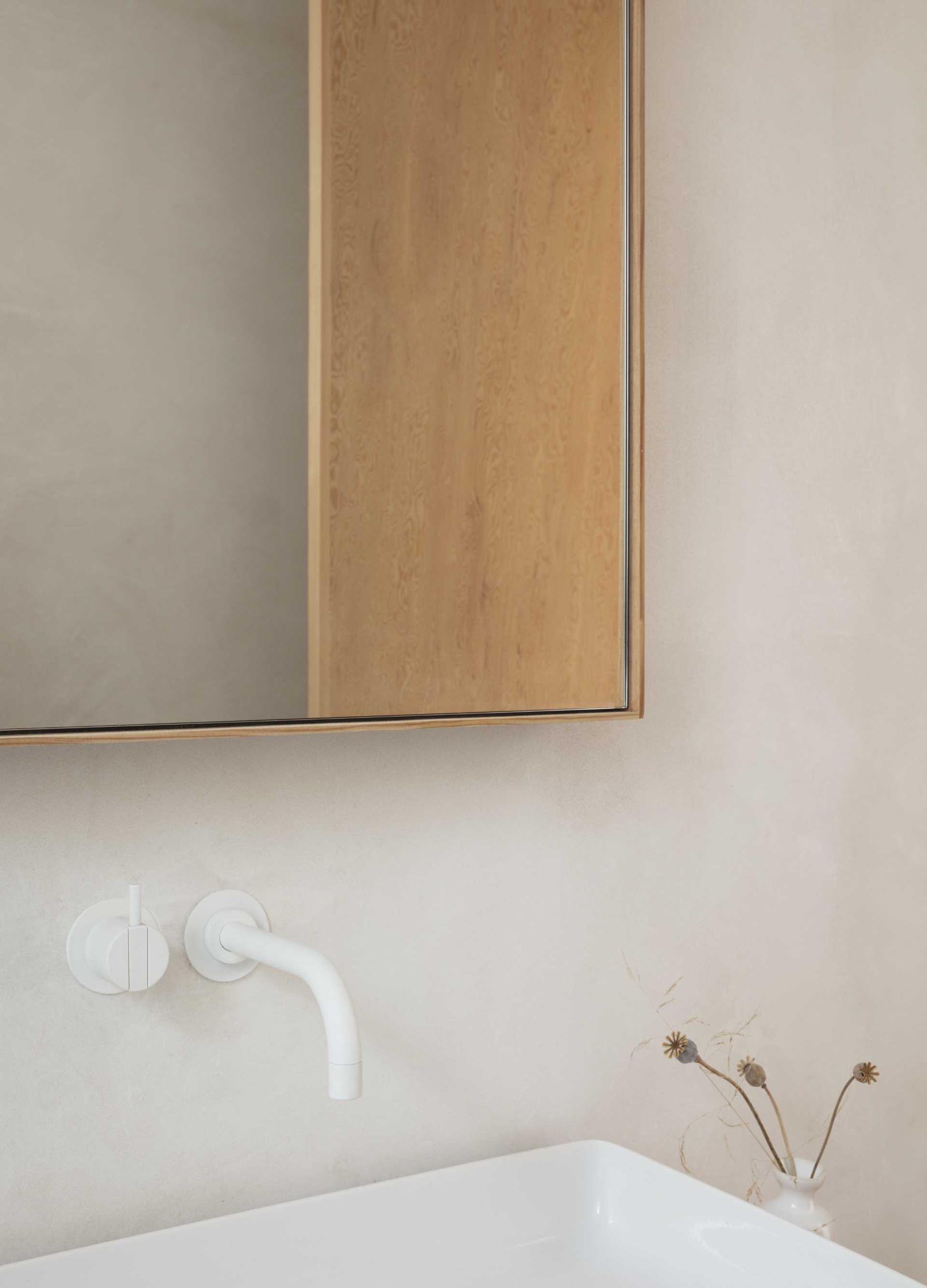 Here's a look at some of the construction and installation process.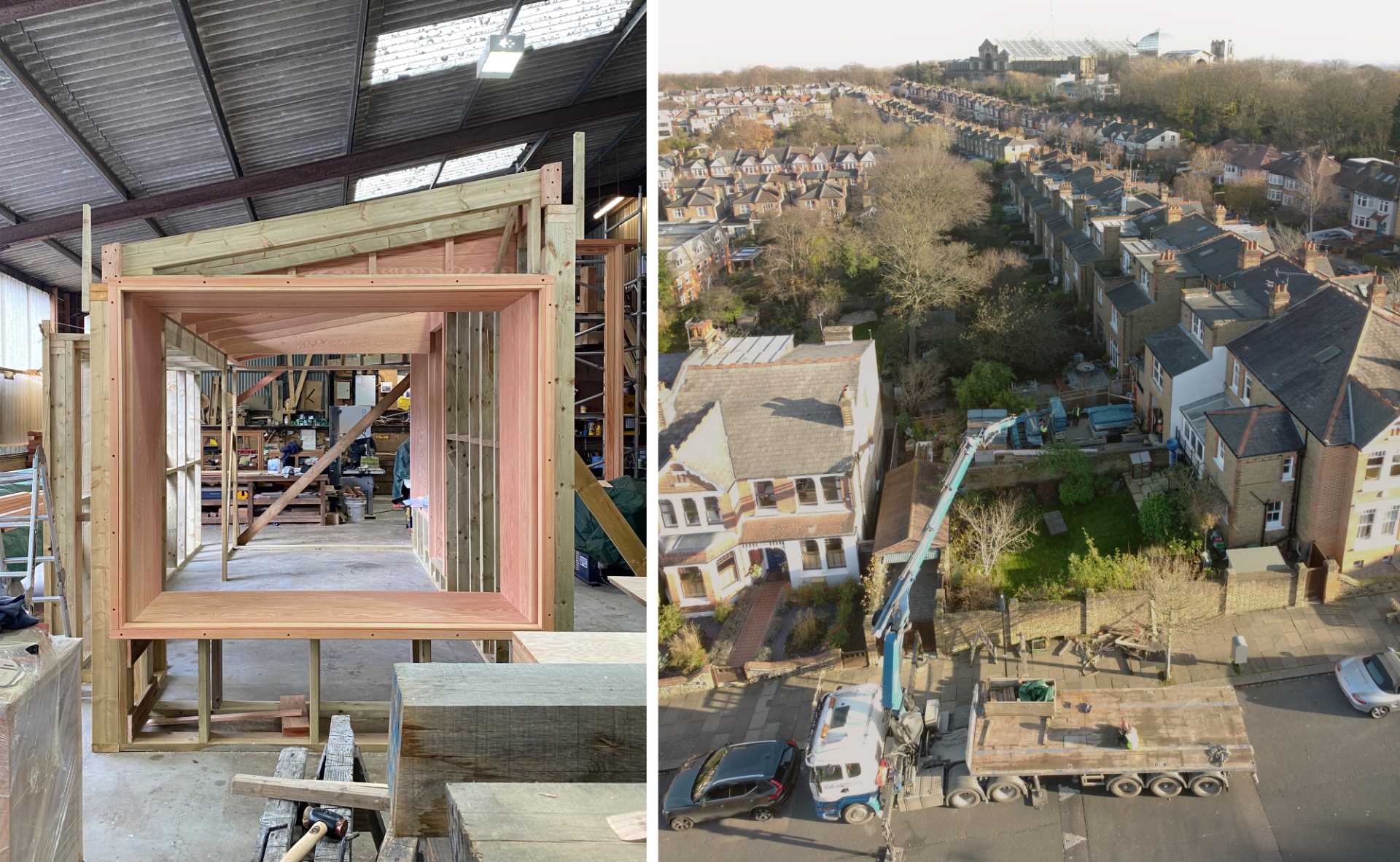 Photography © Christian Brailey