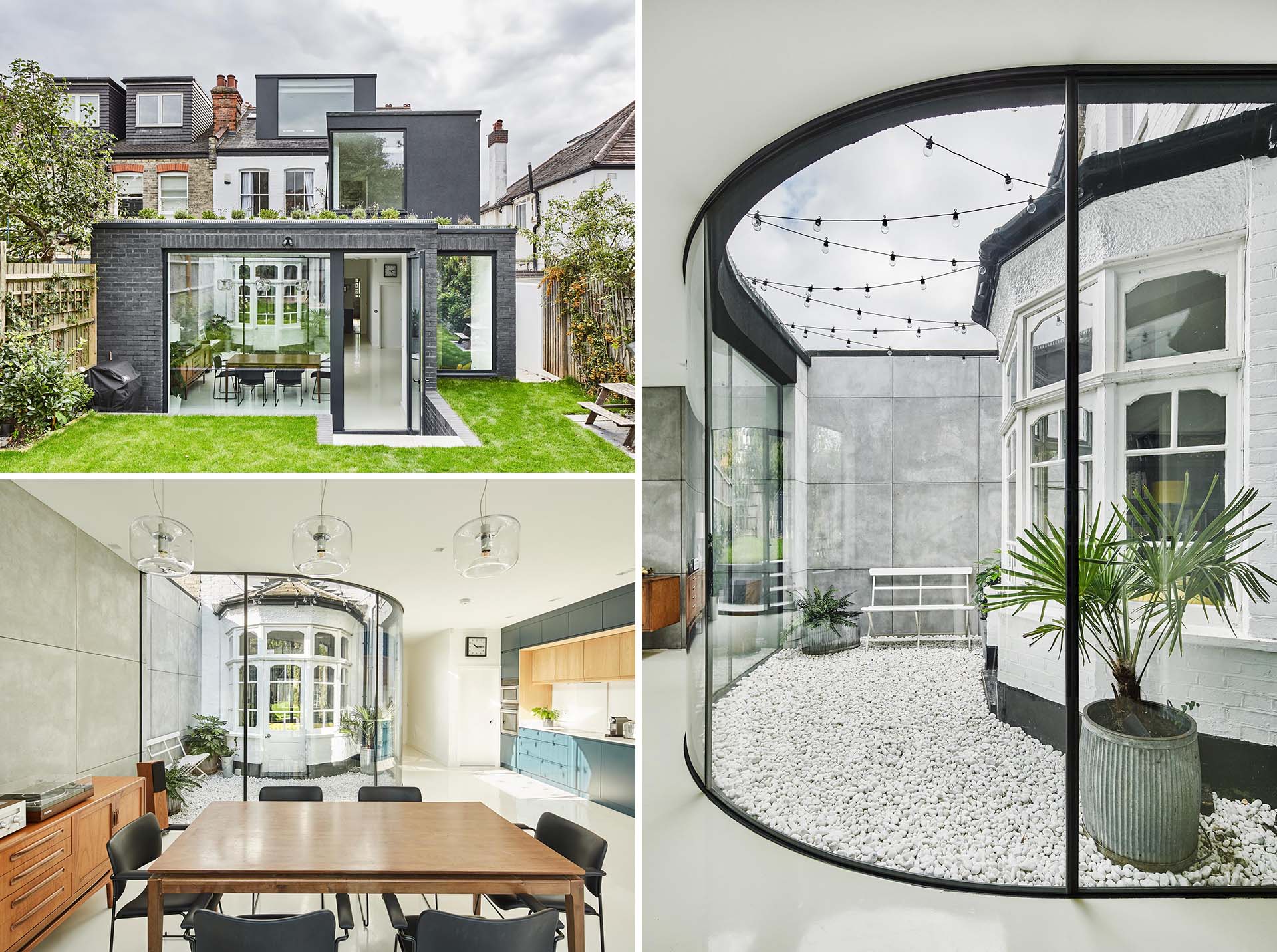 Mulroy Architects has designed a modern house extension for a home in London, England, that wraps around an existing bay window.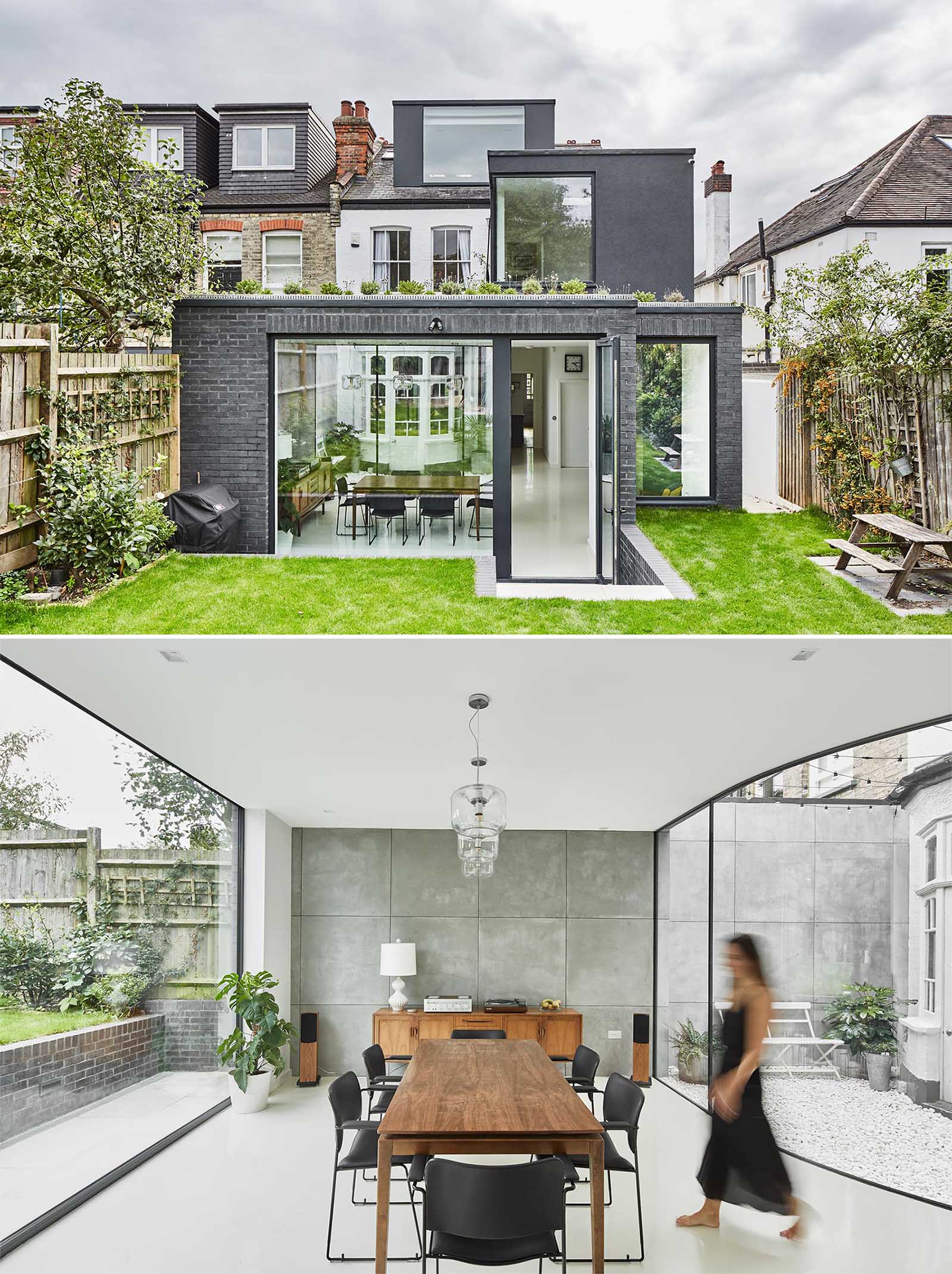 The aim of the project was to maximize the available space throughout the property without disturbing the original Victorian bay window at the rear.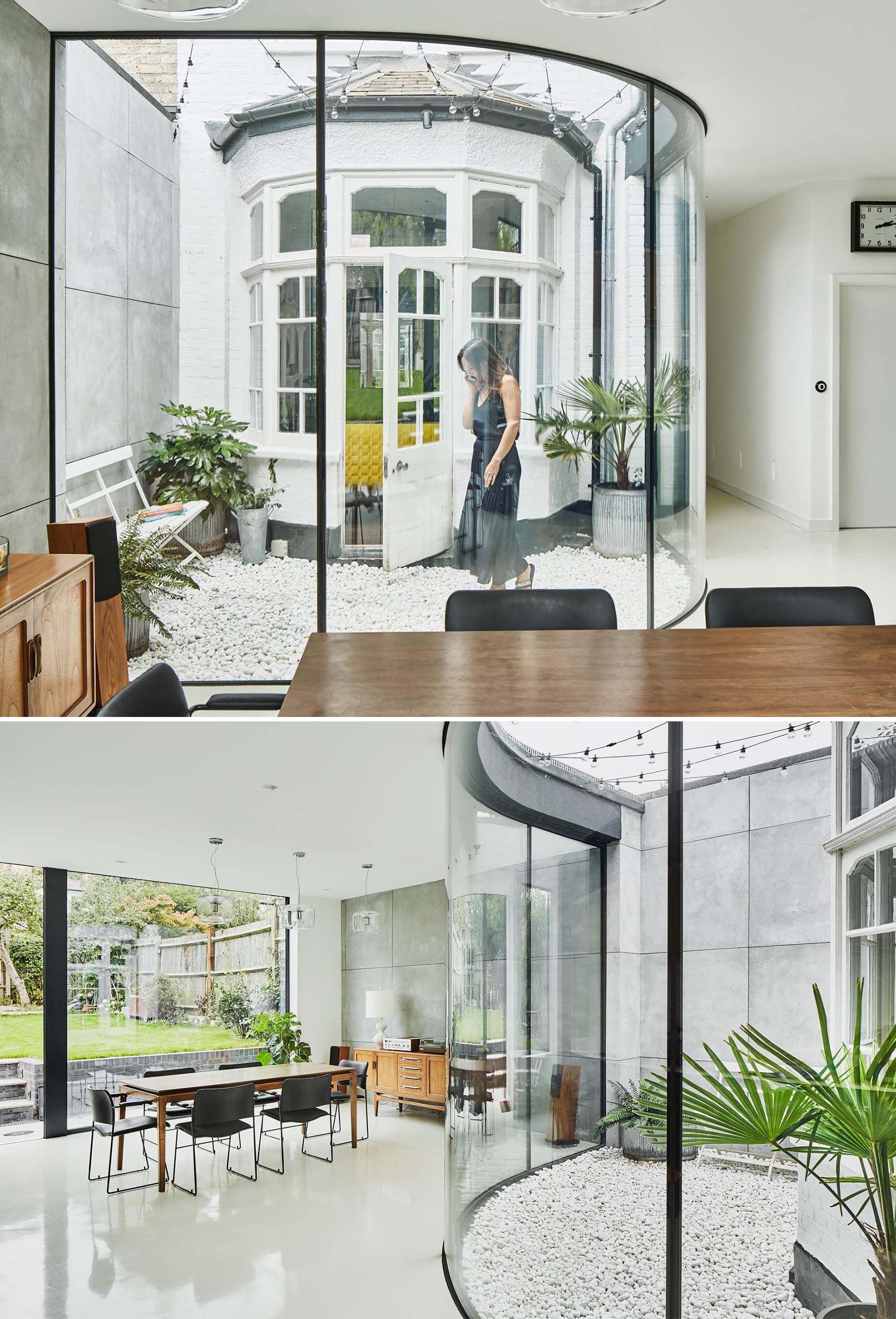 The architects did this by creating an extension with a new open plan dining room and kitchen, with the dark blue kitchen cabinets adding a colorful accent to the space.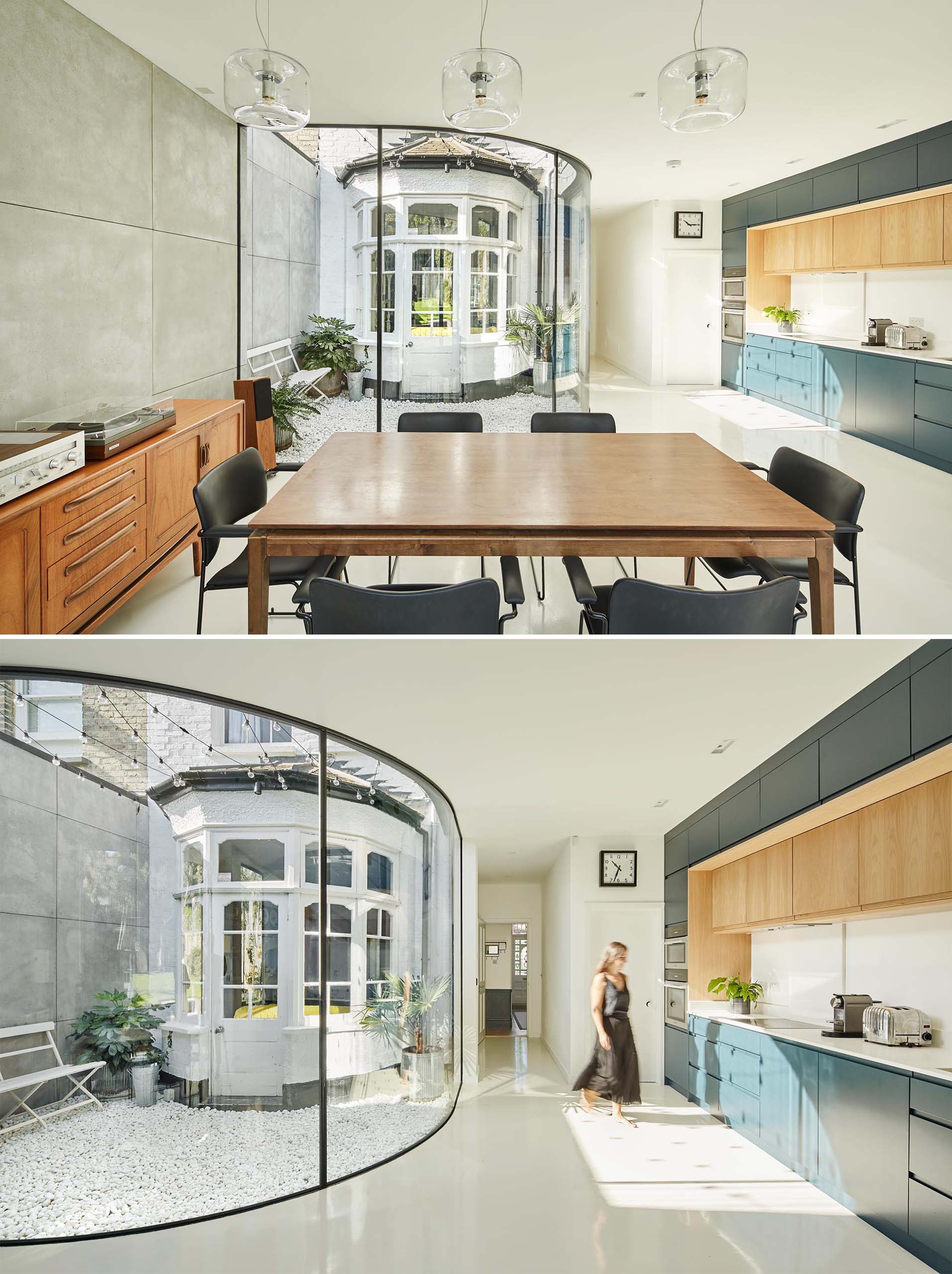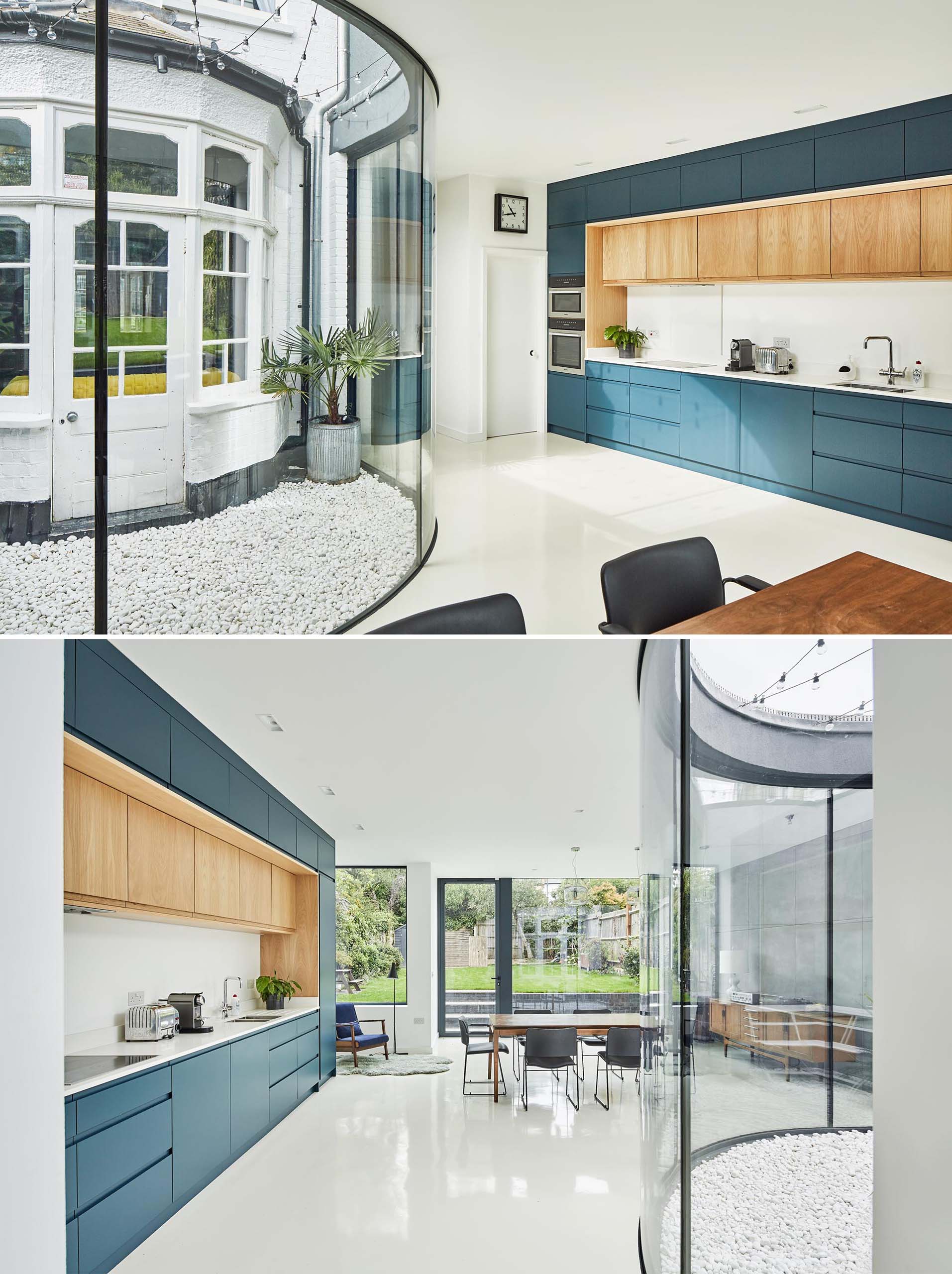 The new open plan area includes a frameless curved window that protects the original bay window and provides an abundance of natural light to the interior.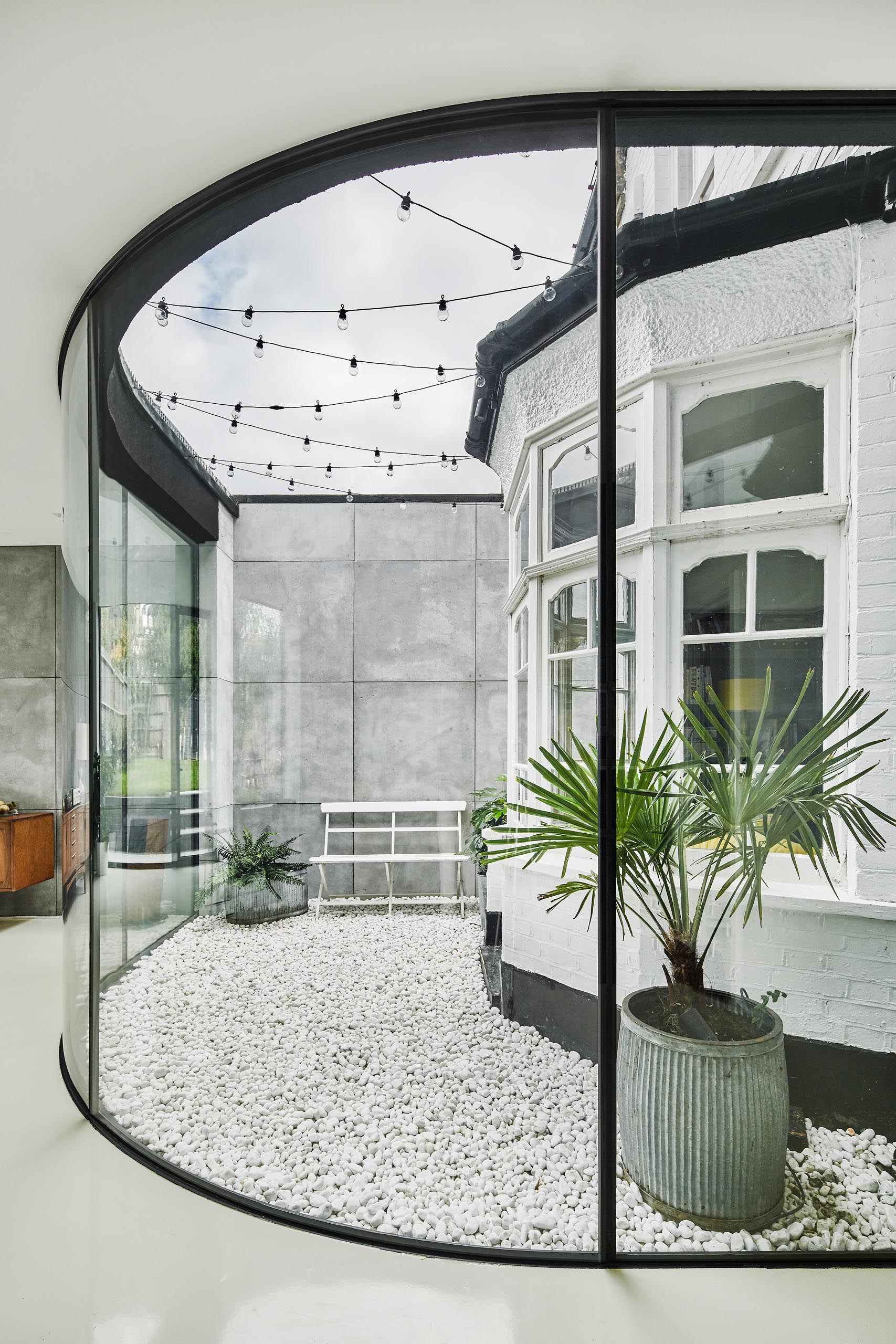 The small open-air courtyard between the bay window and the frameless window can be accessed from within the original home and includes a white pebble ground cover, some planters, and string lights.