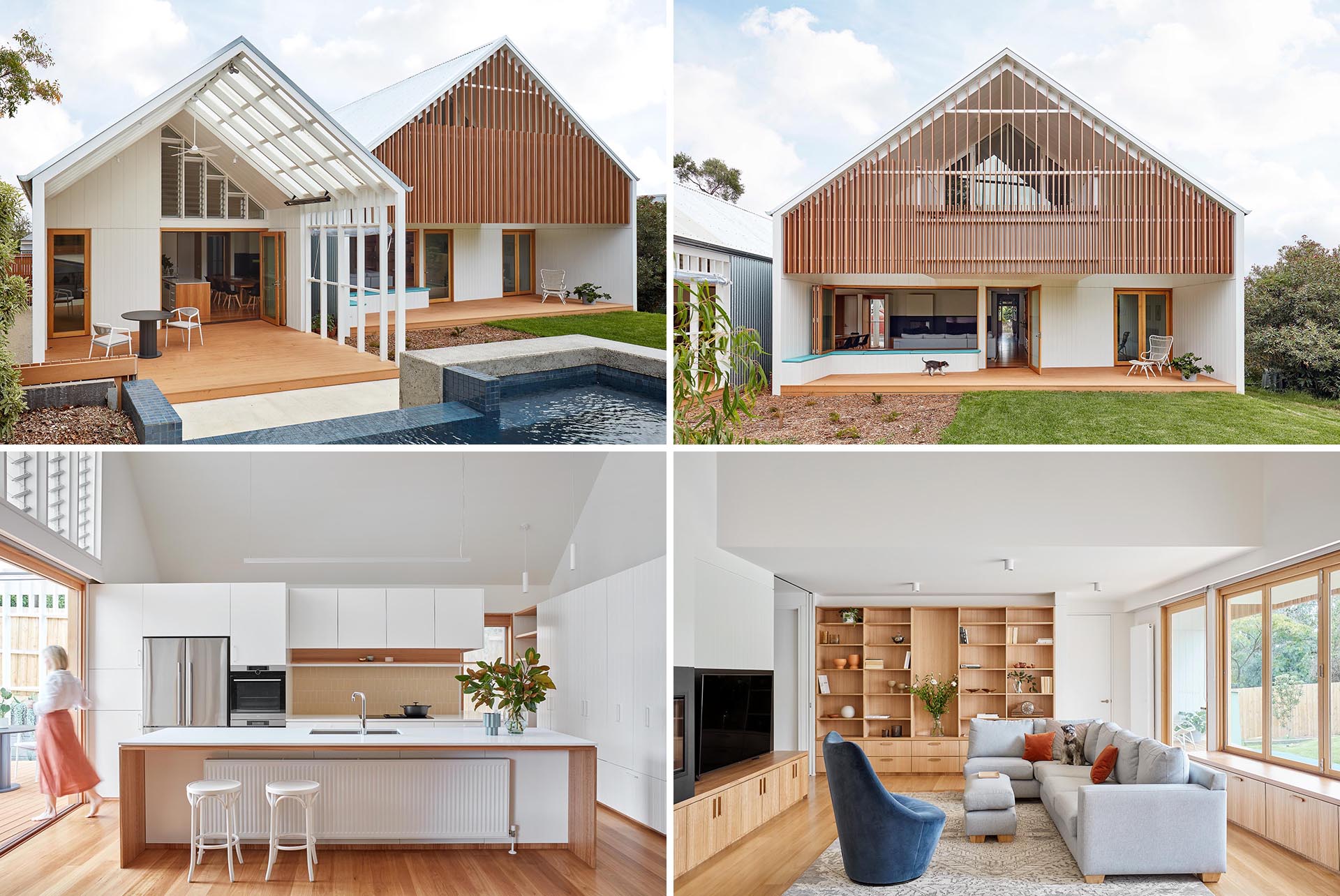 Architecture firm Mihaly Slocombe has designed the renovation of a home in Kensington, Australia, that originally dates back to 1913.
The clients requested an open and generous home for their family of five, with ample space to come together and be alone, and an intimate connection to their beloved back garden.
From the street, the original home can be seen however there's also a new setback addition.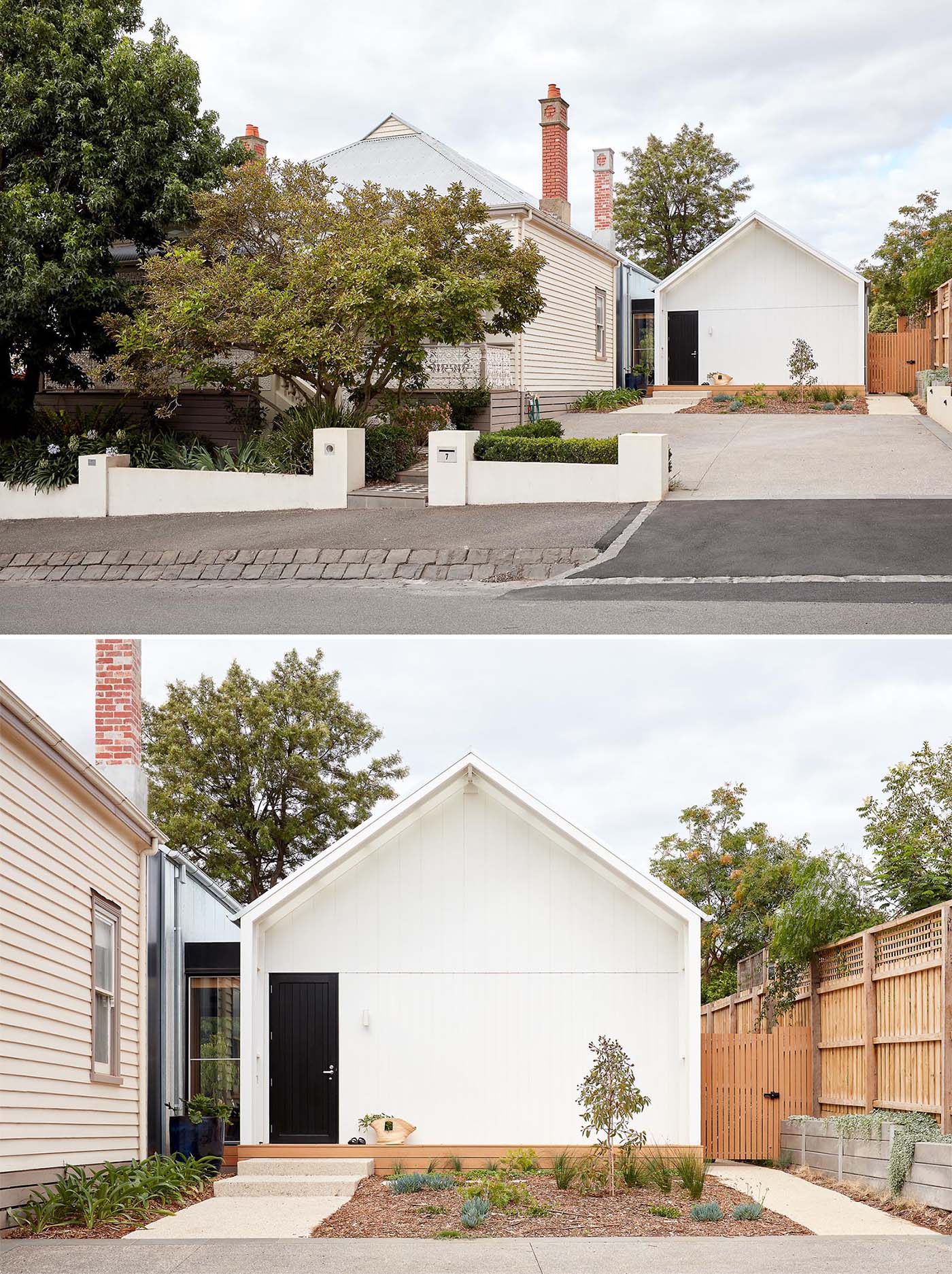 The clients also asked to have the rear of the house updated too as it was shabbily renovated in the 1980s. The new rear addition showcases twin peak roofs with outdoor space on both. On the left, a covered patio is located off the kitchen, while the other side has a custom-designed bench that wraps around the corner.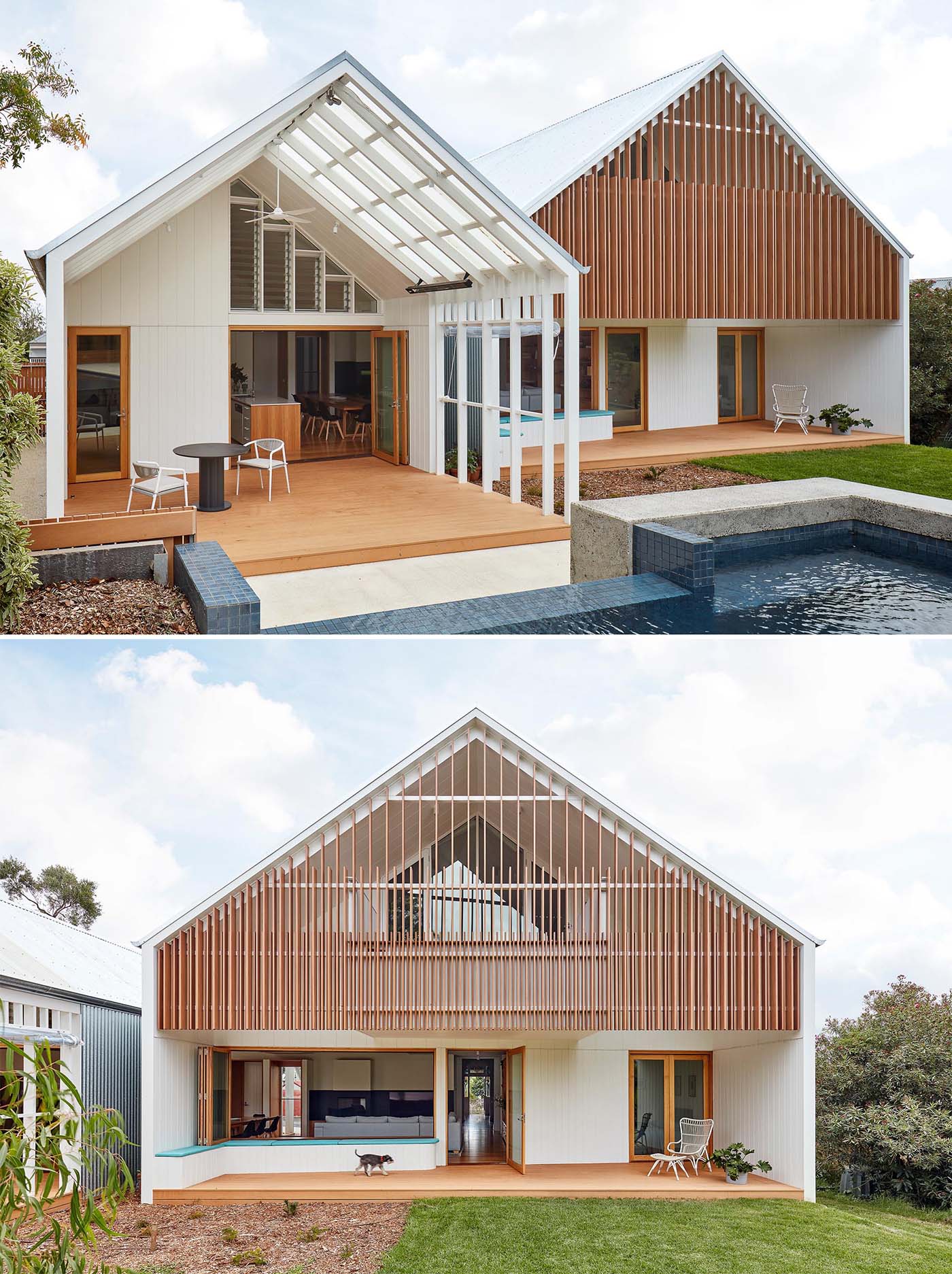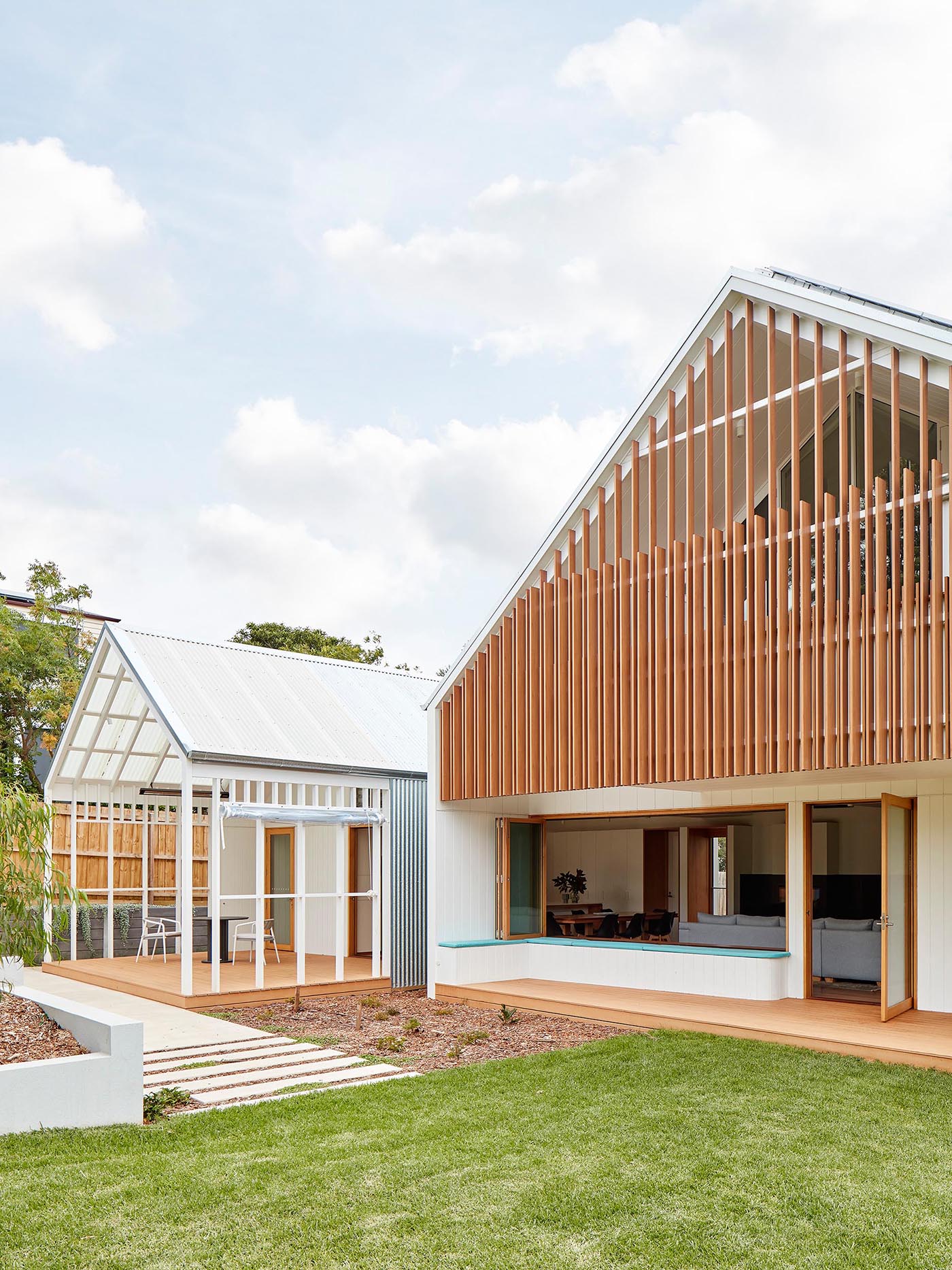 Stepping inside, we see the living room, dining area, and kitchen are all open plan and located at the rear of the home. The living room has a bench below a series of windows that open to connect the interior with the bench on the other side of the windows.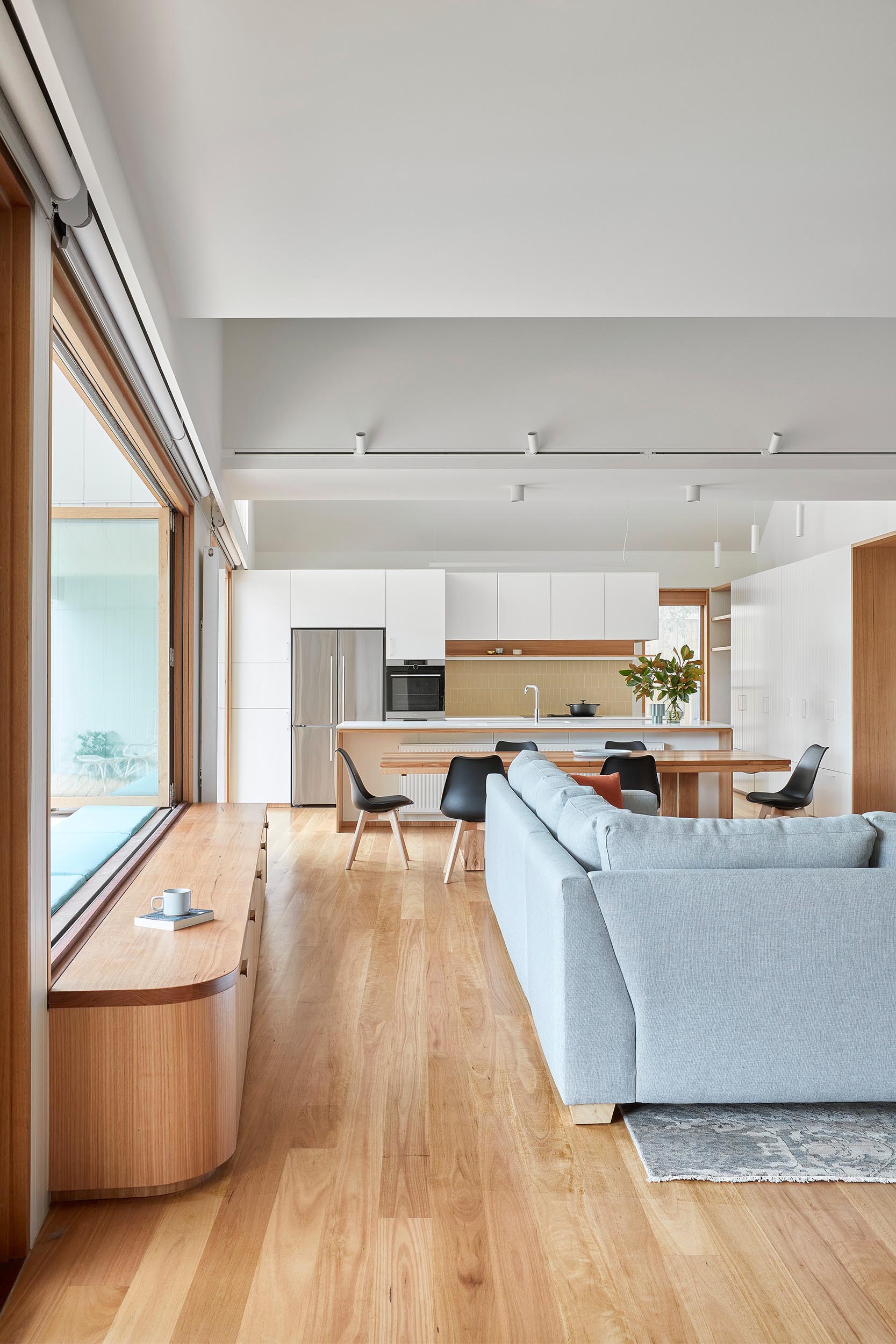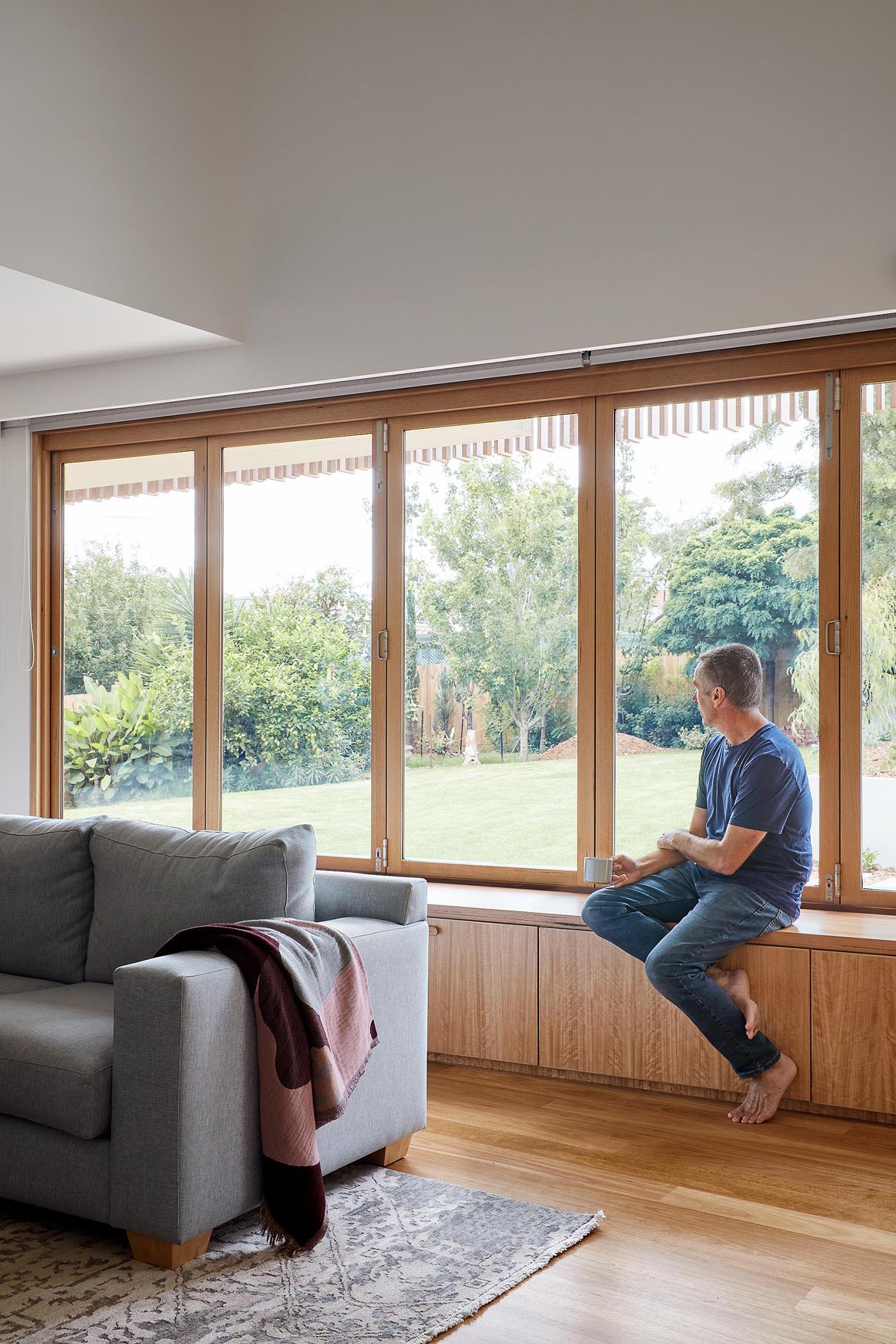 At the end of the living room is a custom-designed wood shelving unit with drawers underneath. This joinery matches the wood details of the bench and the cabinets under the television.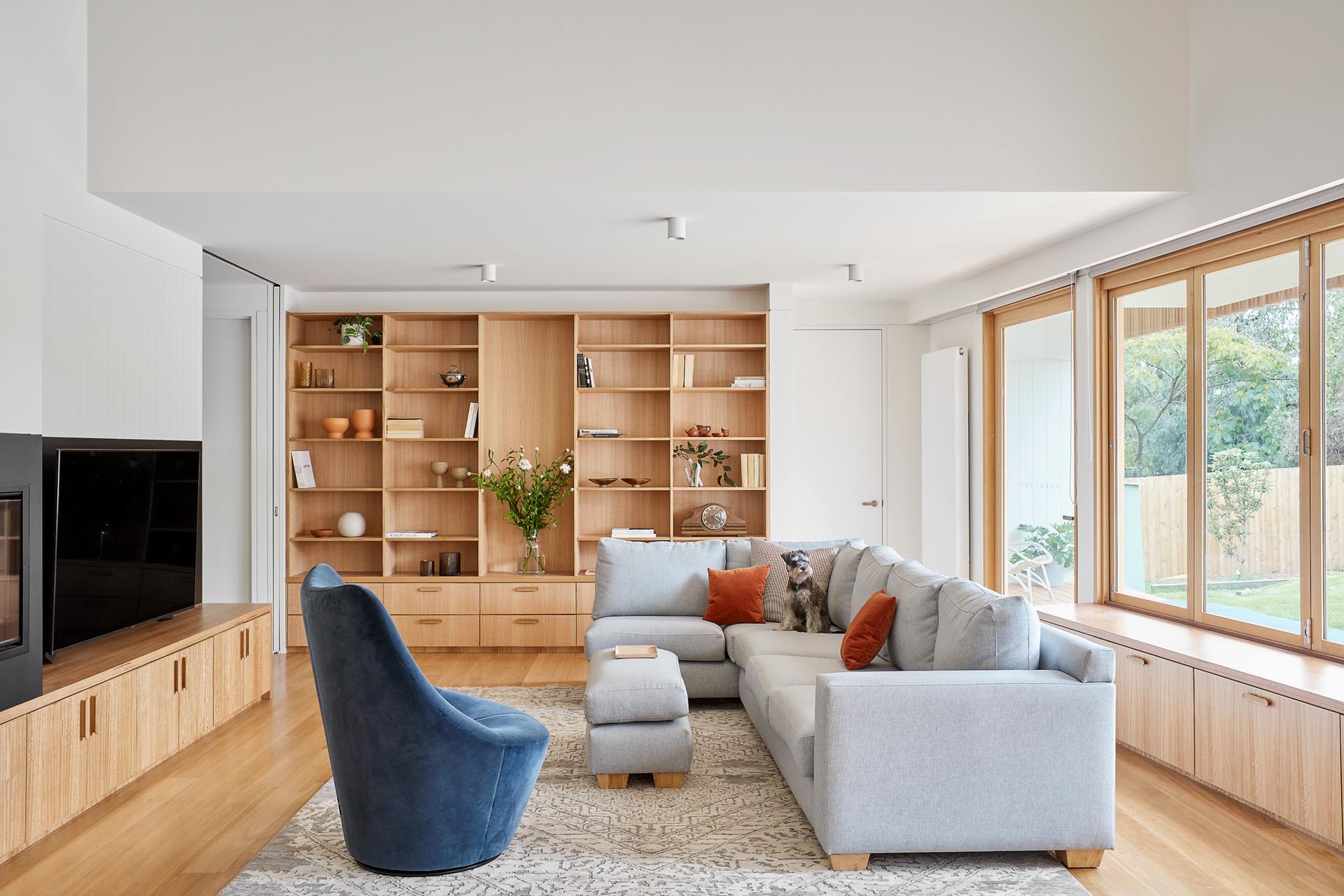 A bedroom is located through a door to the side of the shelving unit. The grooved white walls, which feature on both the interior and exterior walls, add a textural element. Folding wood-framed glass doors open the bedroom to the deck outside.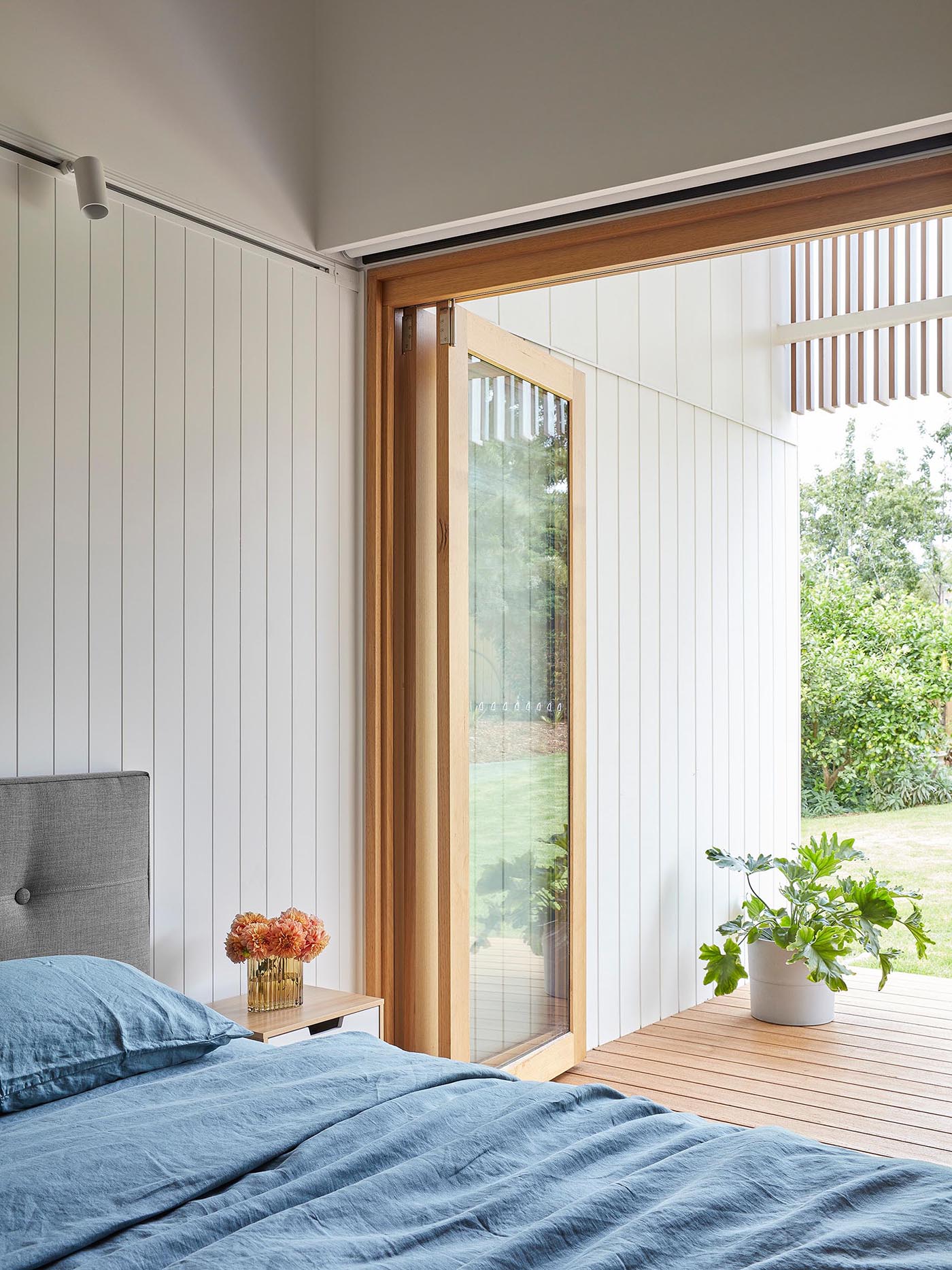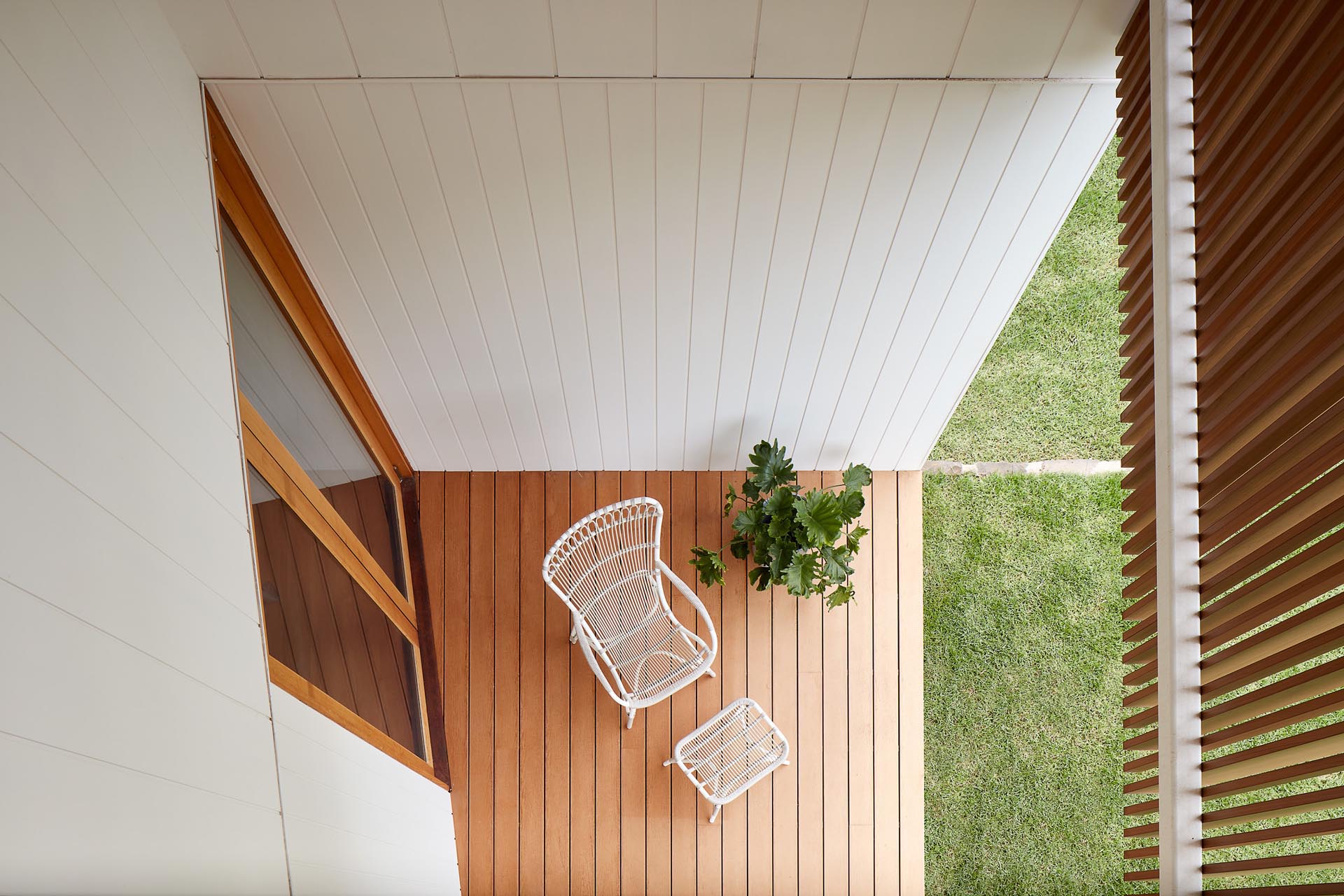 The other side of the bedroom has a door that opens to reveal the en-suite bathroom.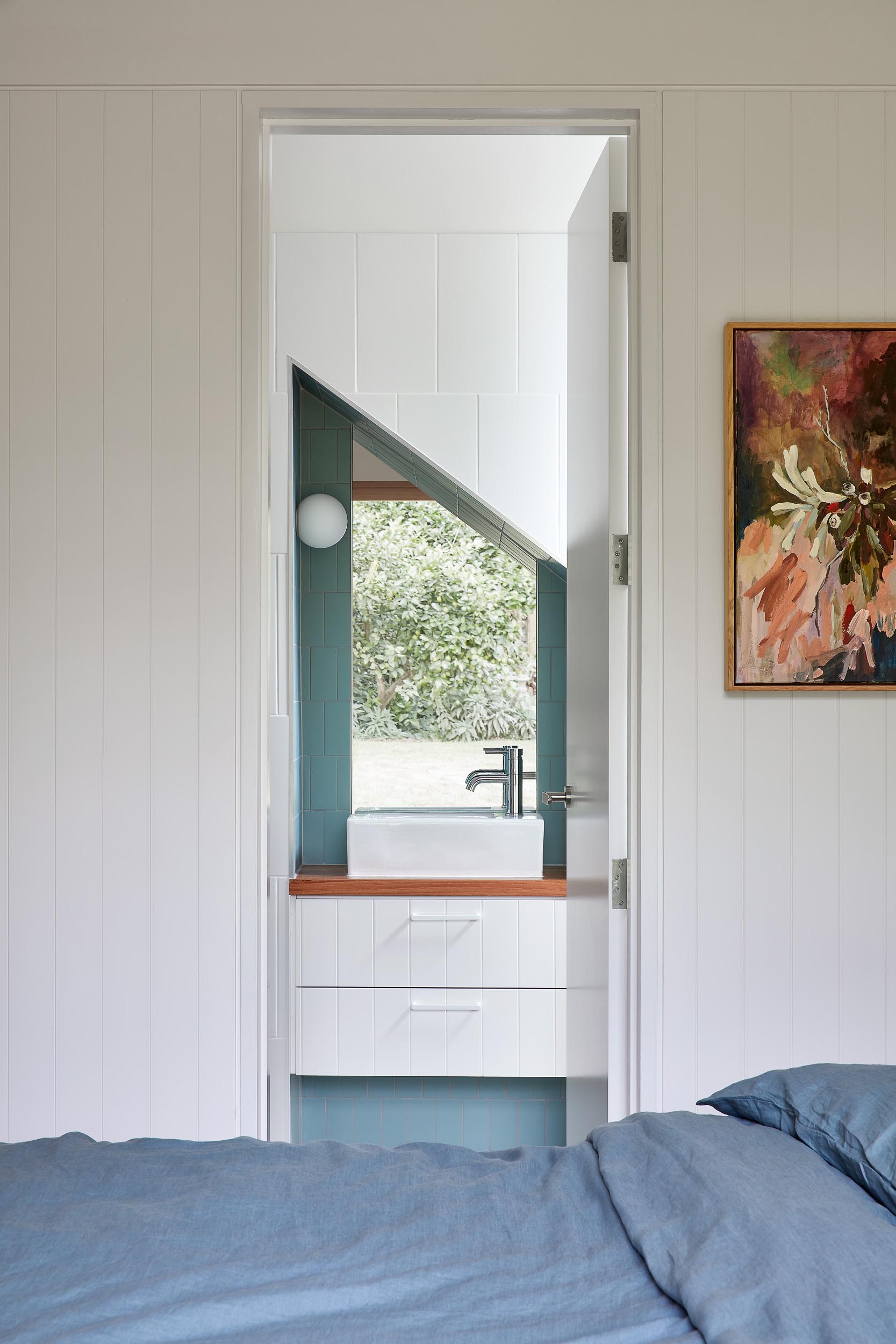 Back into the social areas of the home, and at the other end of the main open plan room is the kitchen. Minimalist white cabinets are complemented by the Glacier White Corian countertops and Blackbutt Timber accents.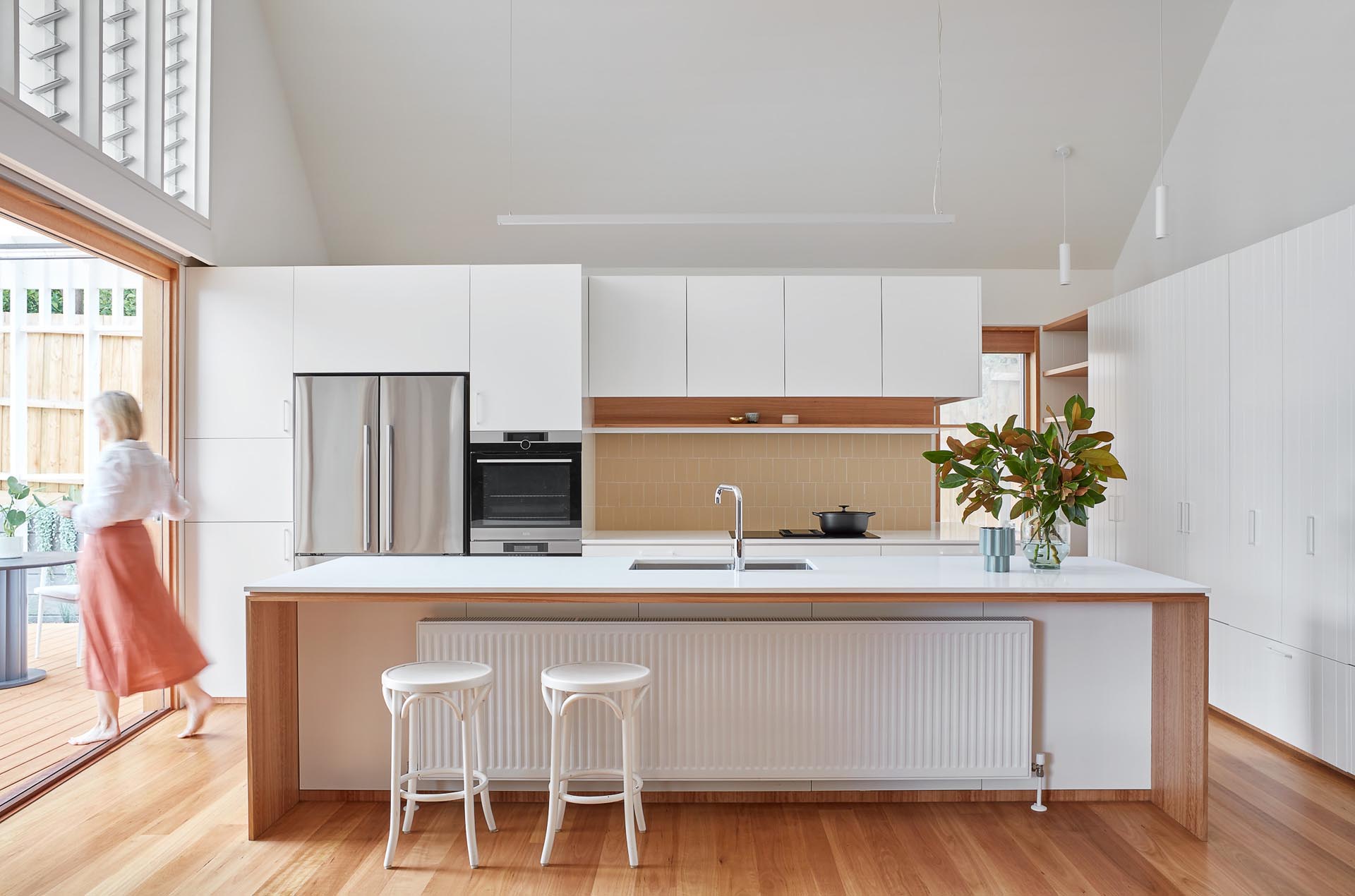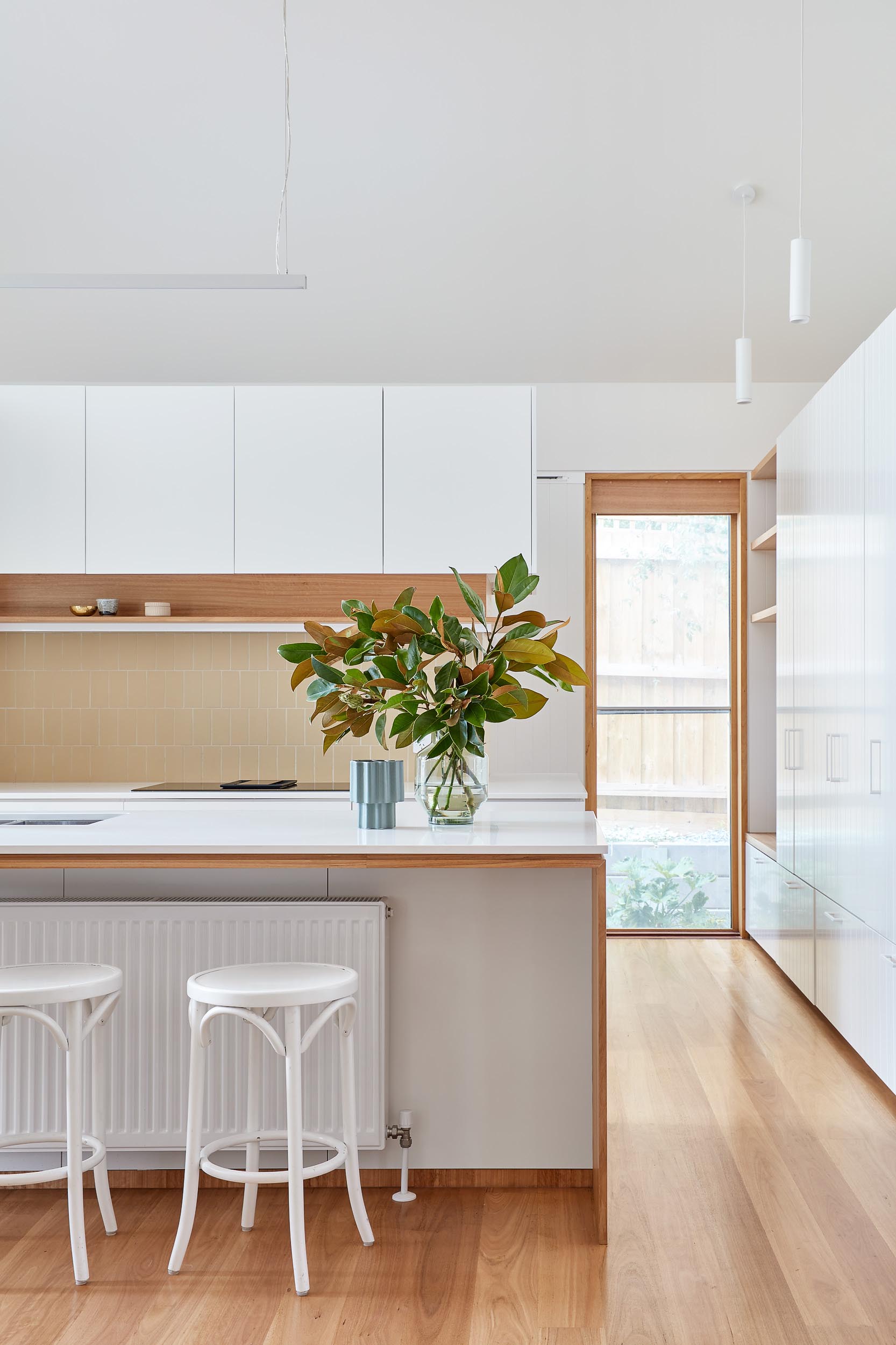 Adjacent to the kitchen are folding glass doors that open to a space for outdoor dining, while above, louver windows help with the airflow.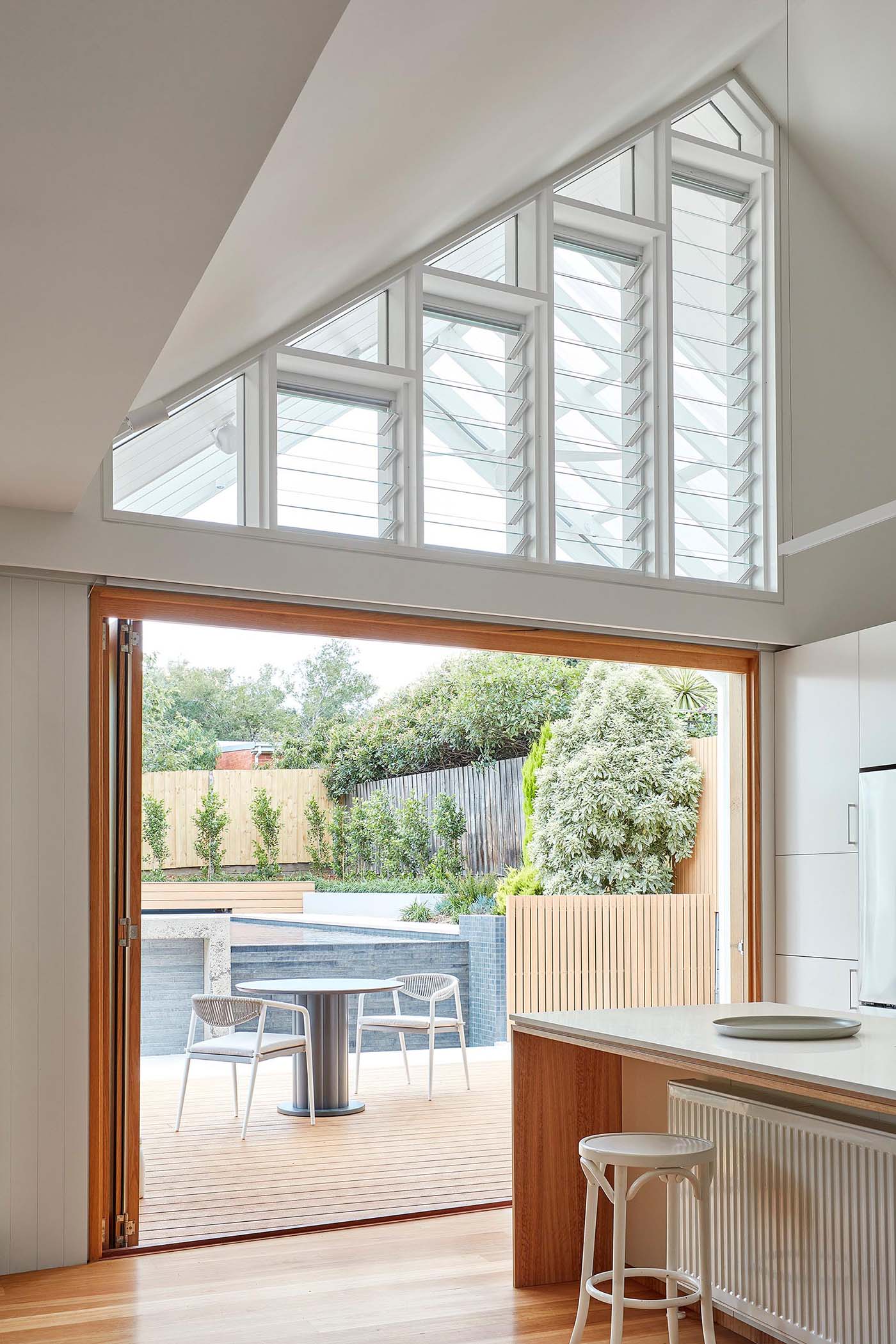 Behind the wall of cabinets in the kitchen is a laundry room that also includes a wood bench and open wood shelving.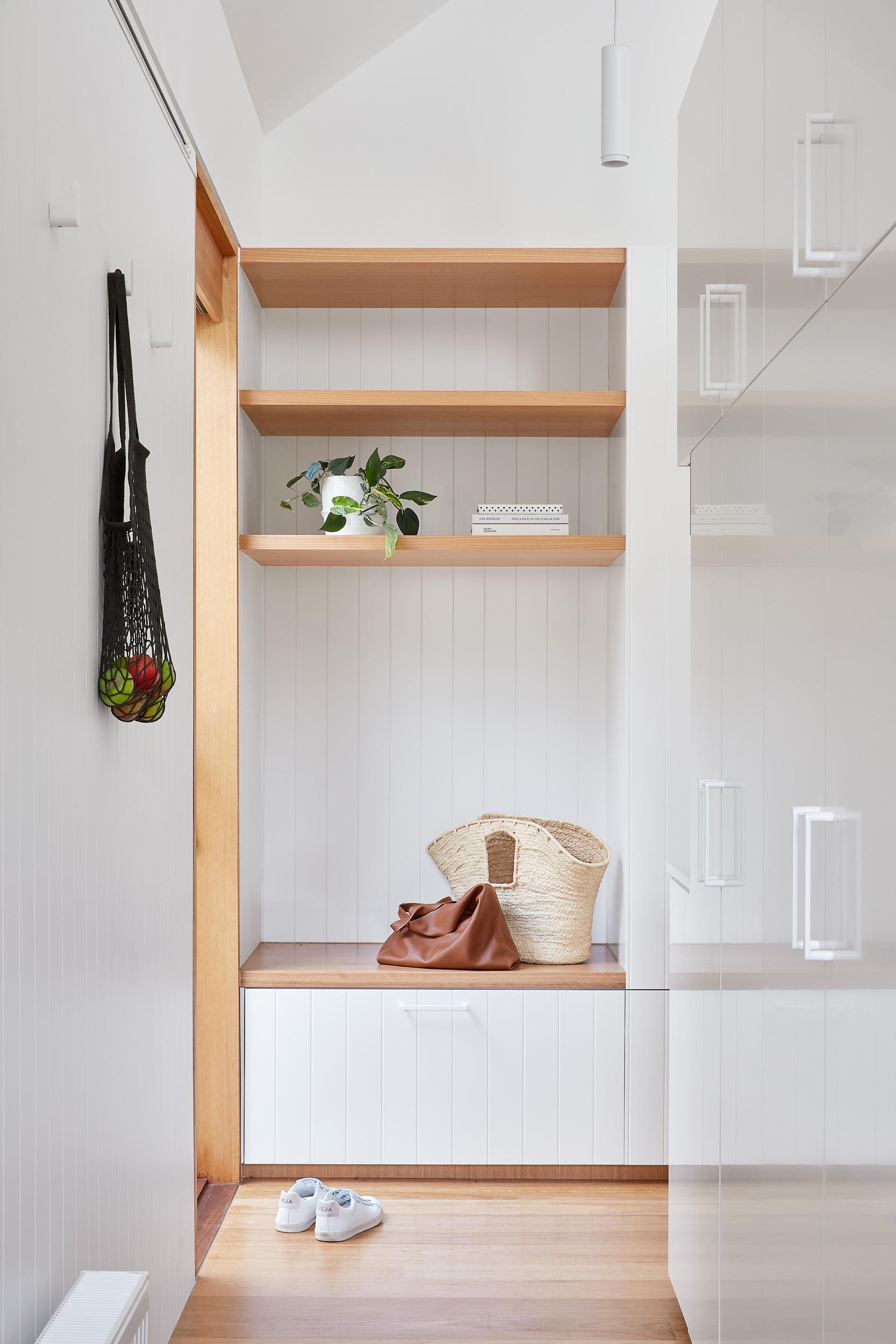 Details of the original home can be seen in the hallway off the main living spaces. Throughout the home, a variety of flooring can be found, including Blackbutt timber, goat's wool carpet, and Terrazzo.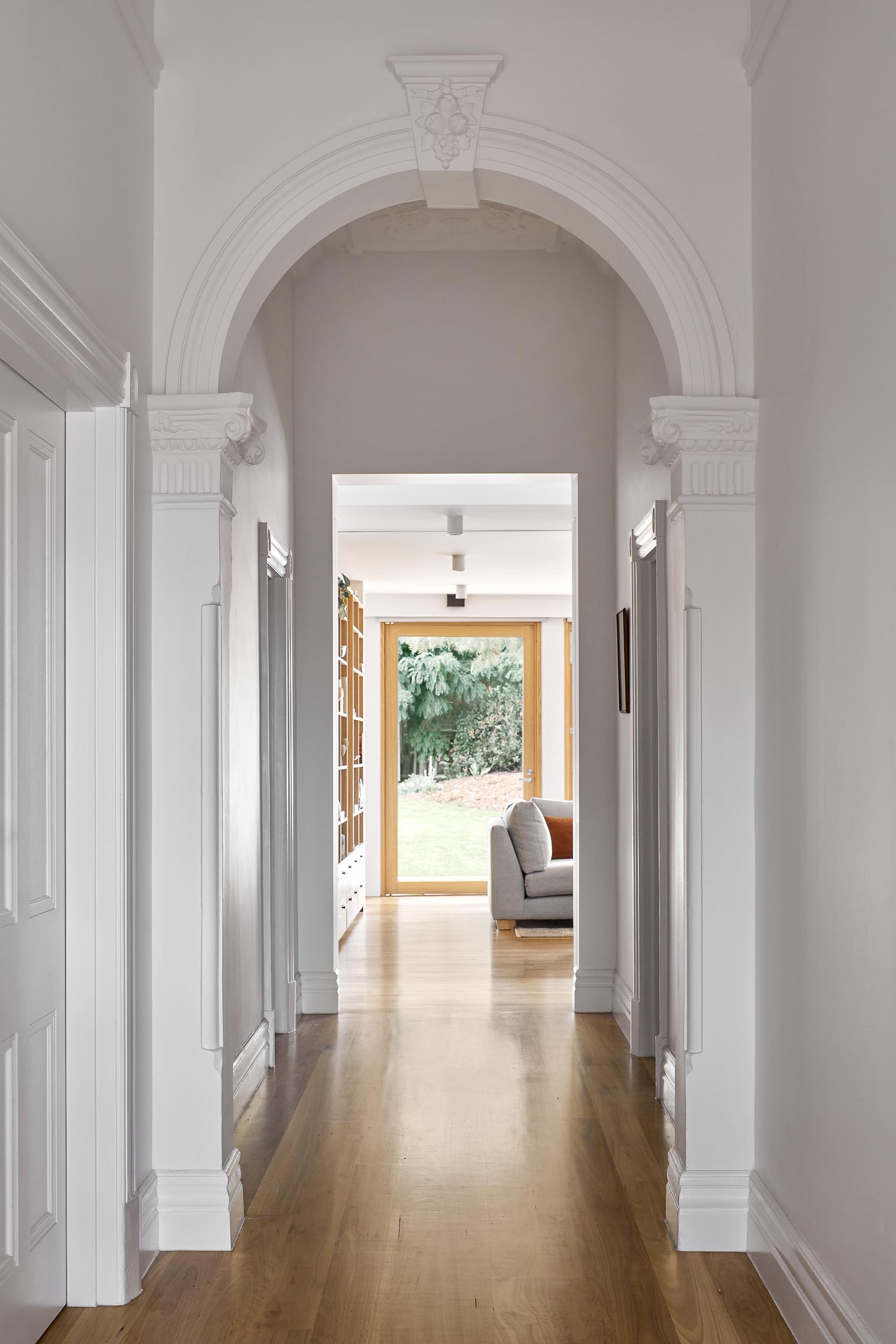 In one of the bathrooms, soft pink walls add a colorful element to the space.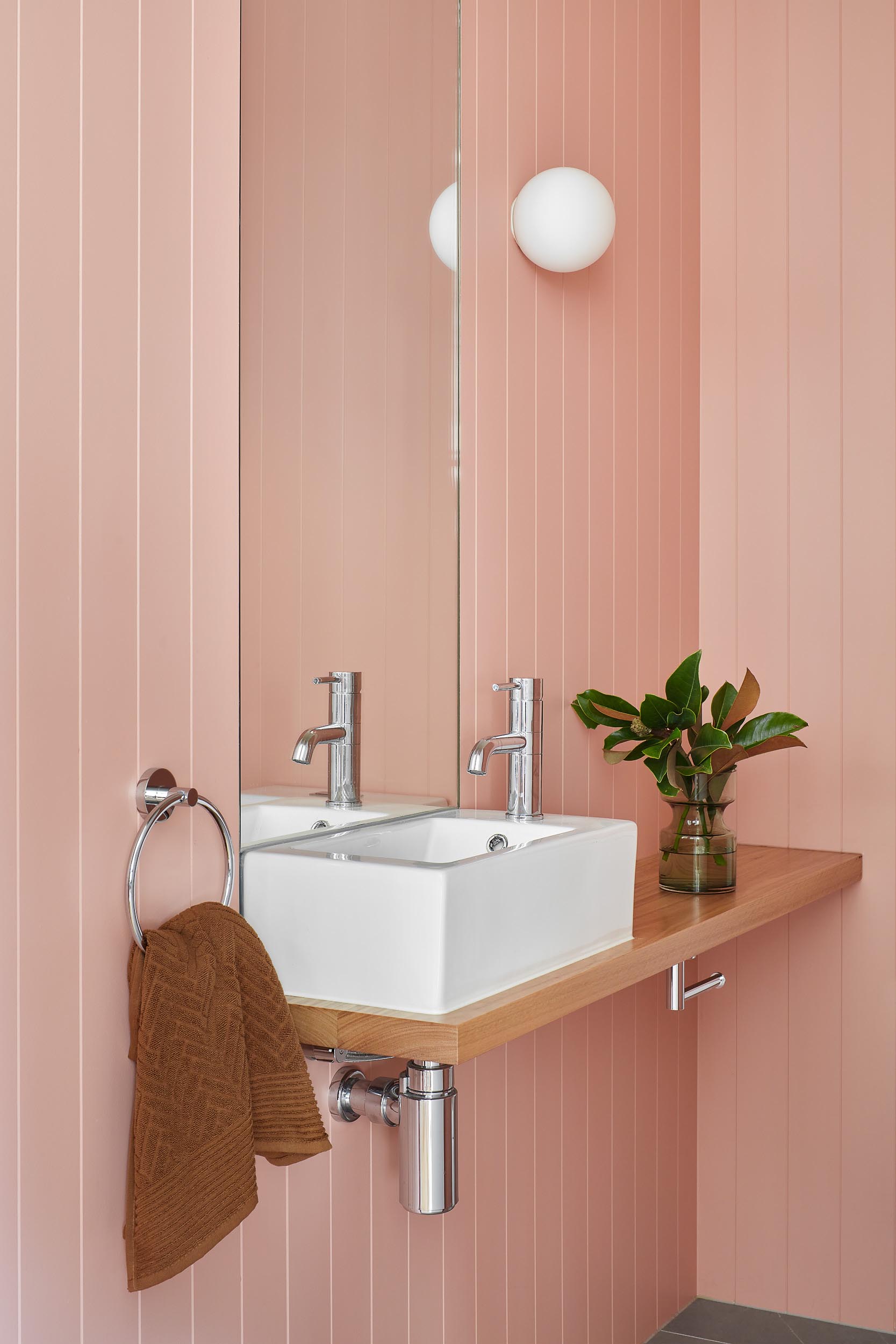 A staircase with a skylight connects the various floors of the home.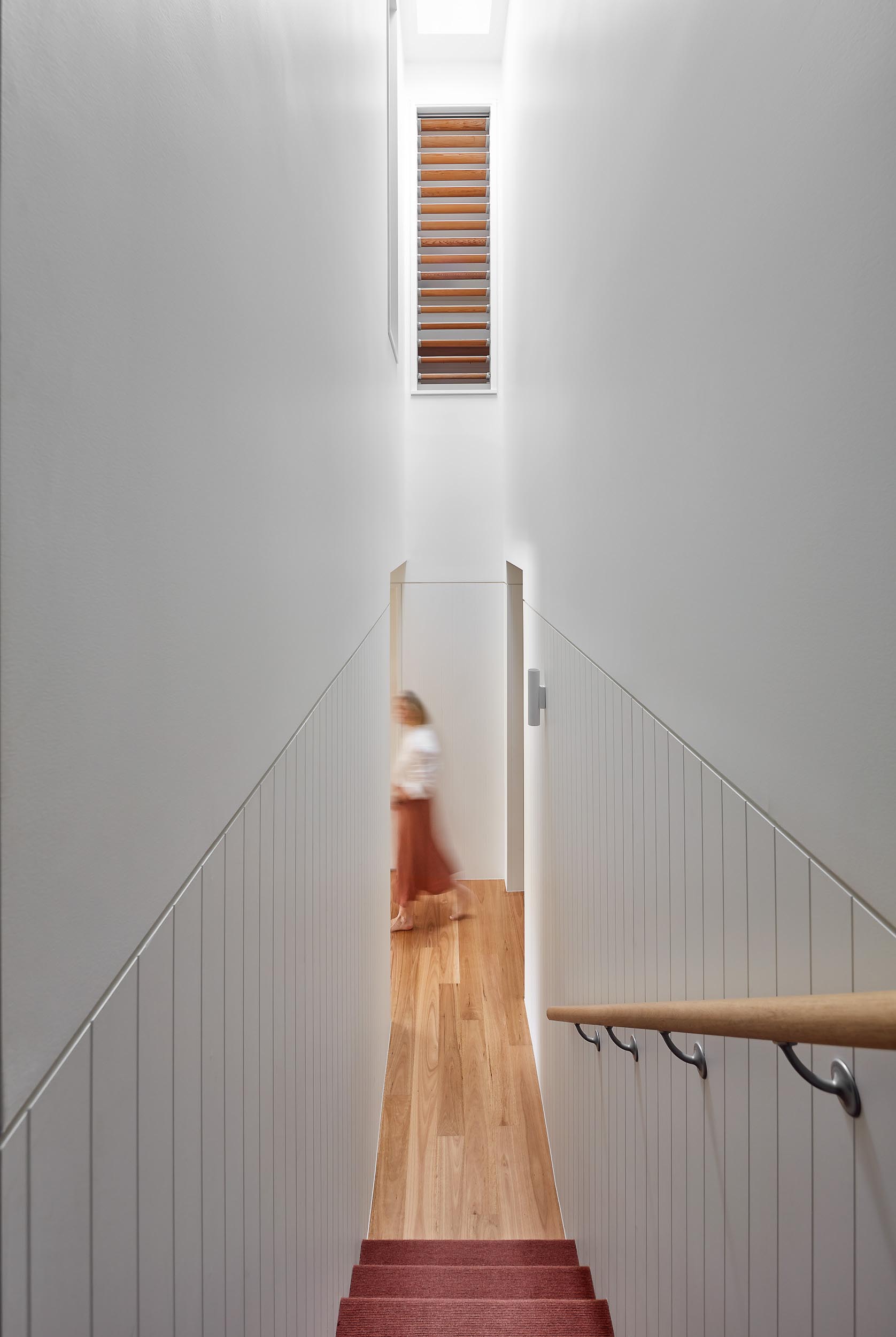 A home office includes colorful carpet, a custom-designed desk and cabinets, and a white shelf.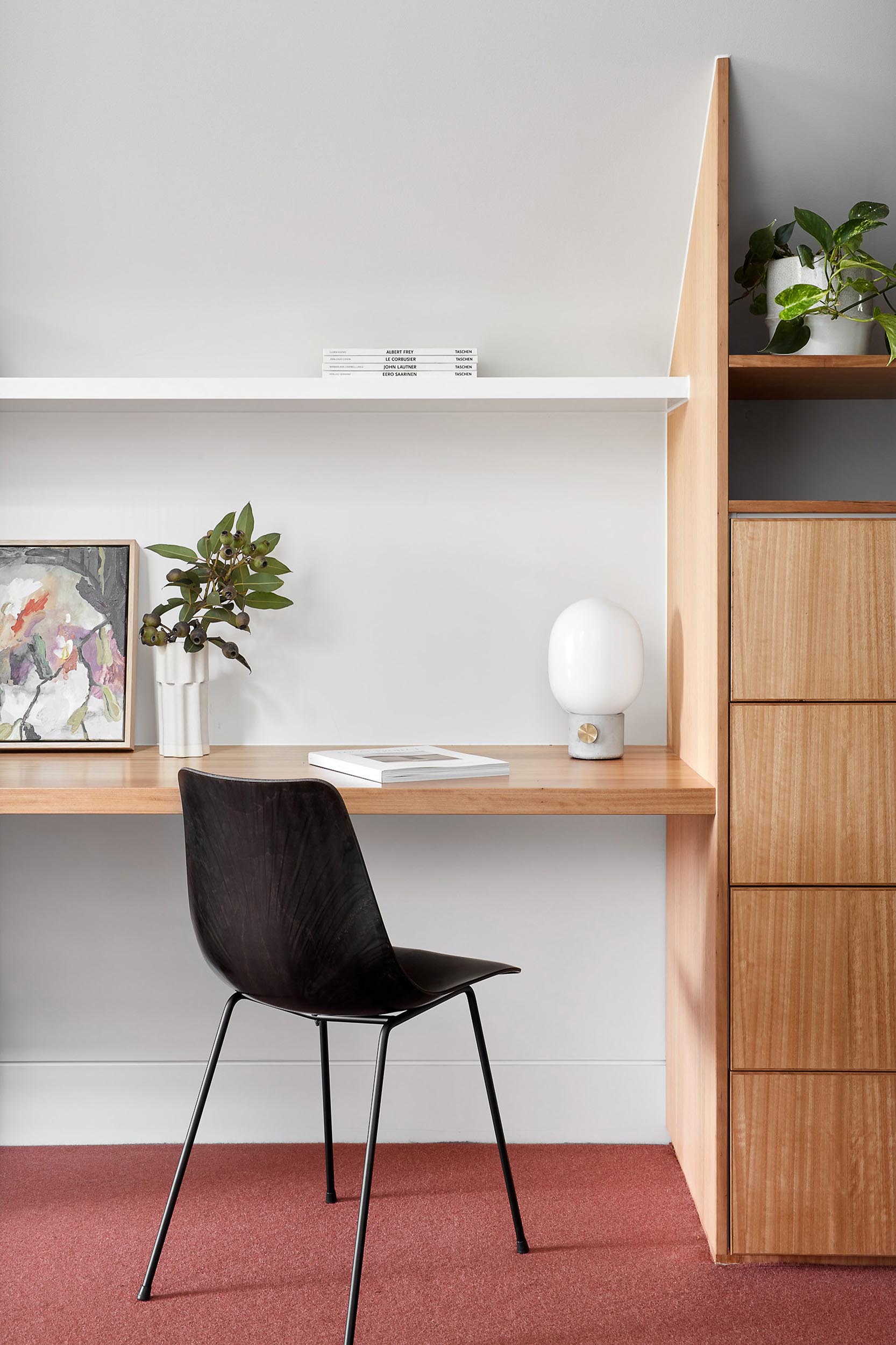 The colorful carpet continues through to a bedroom, that has floor-to-ceiling windows and a door that overlook the backyard.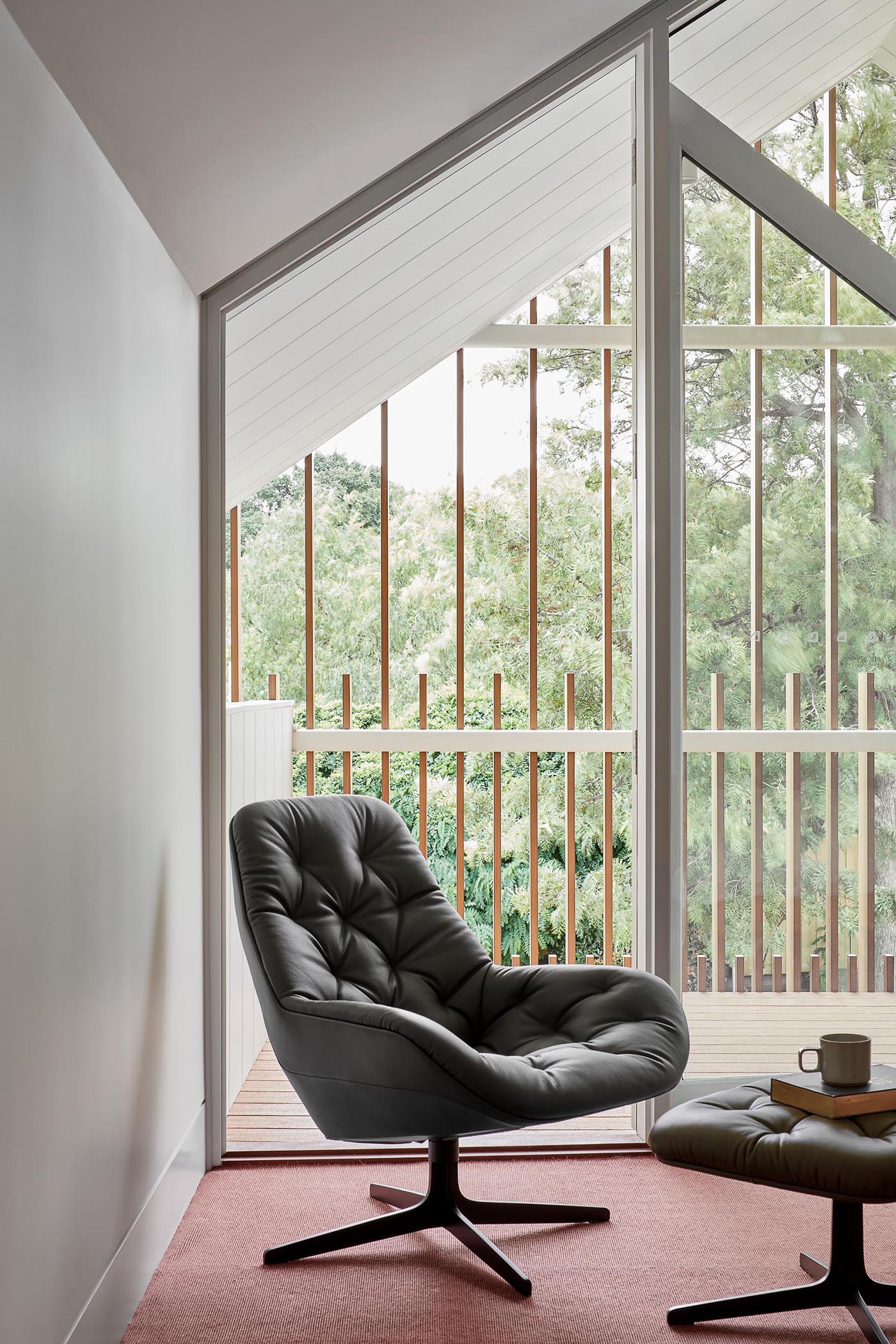 In one of the bathrooms, the color for the room comes from the vanity that sits below a round mirror.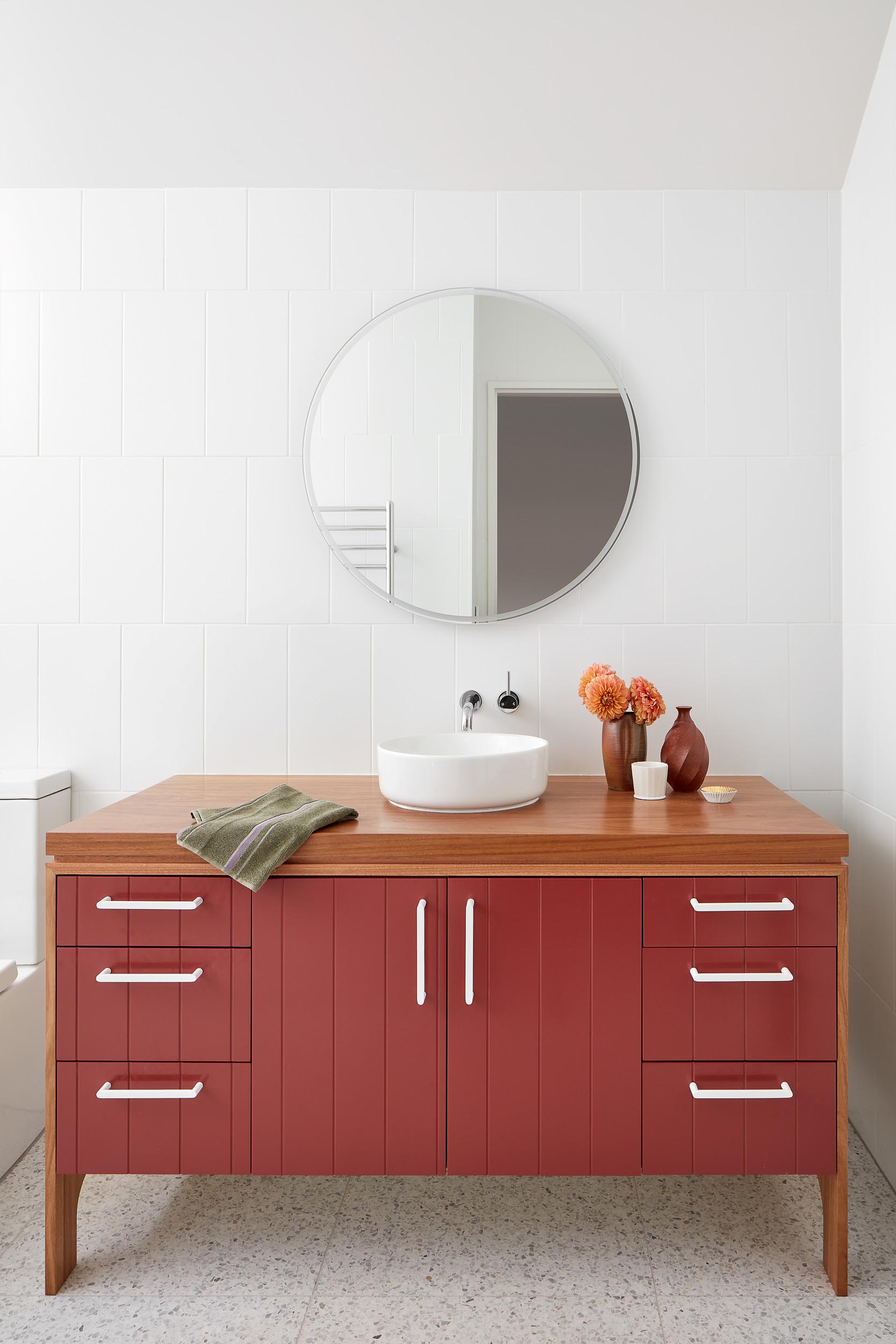 The terrazzo flooring travels through the shower and wraps onto the surround of the built-in bathtub.