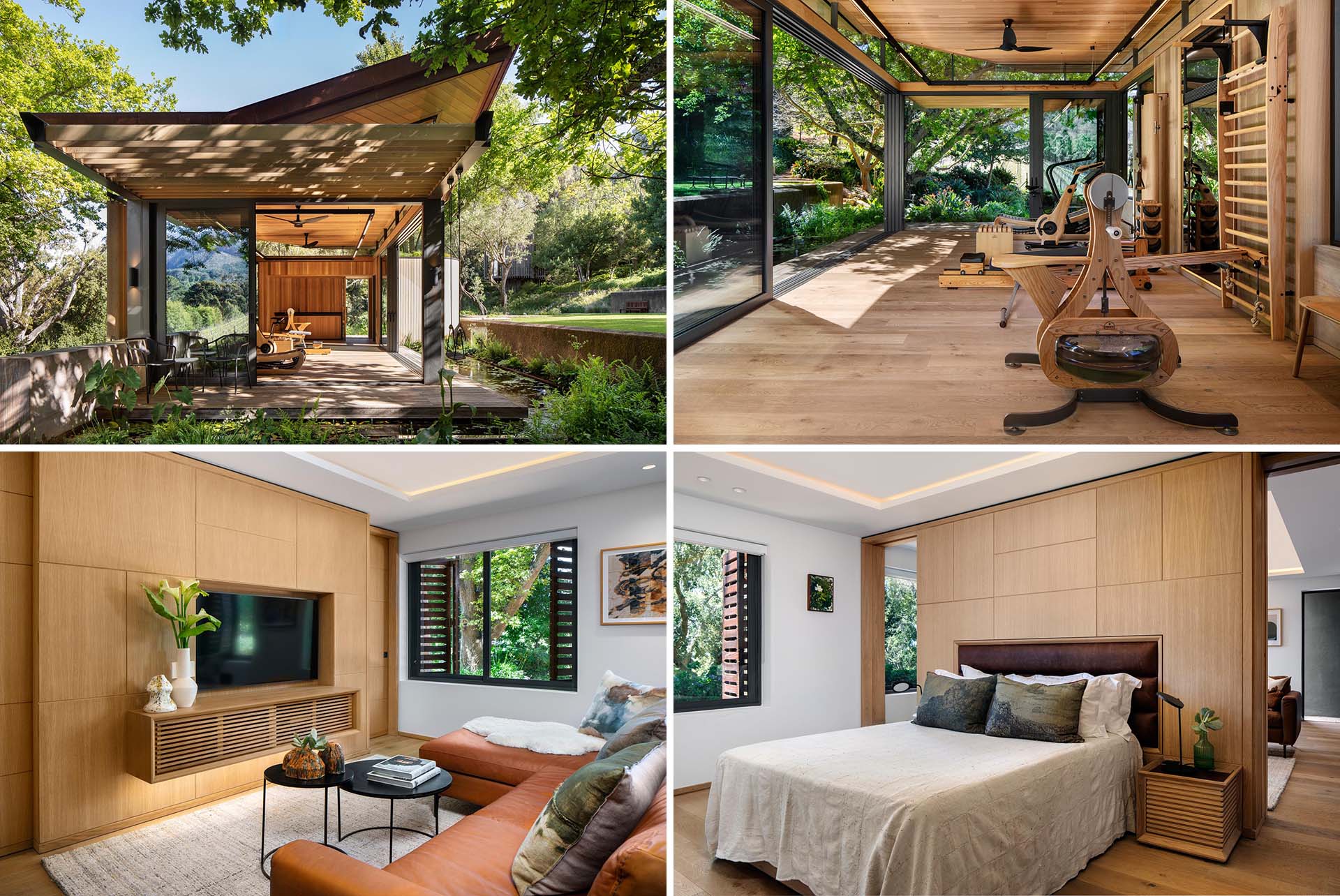 South African firm Malan Vorster Architecture, Interior Design, has designed the addition of a home gym to the existing context of a property in Constantia, Cape Town.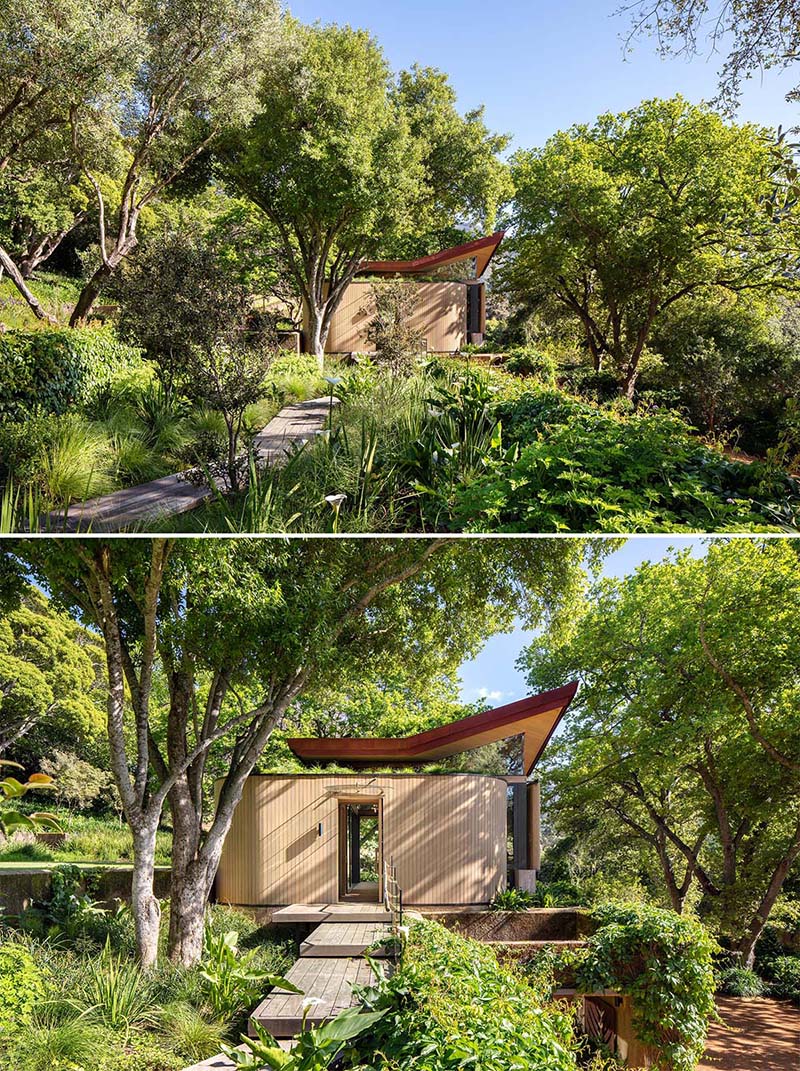 The gym was added onto the existing concrete slab roof of an older guest cottage and storage area.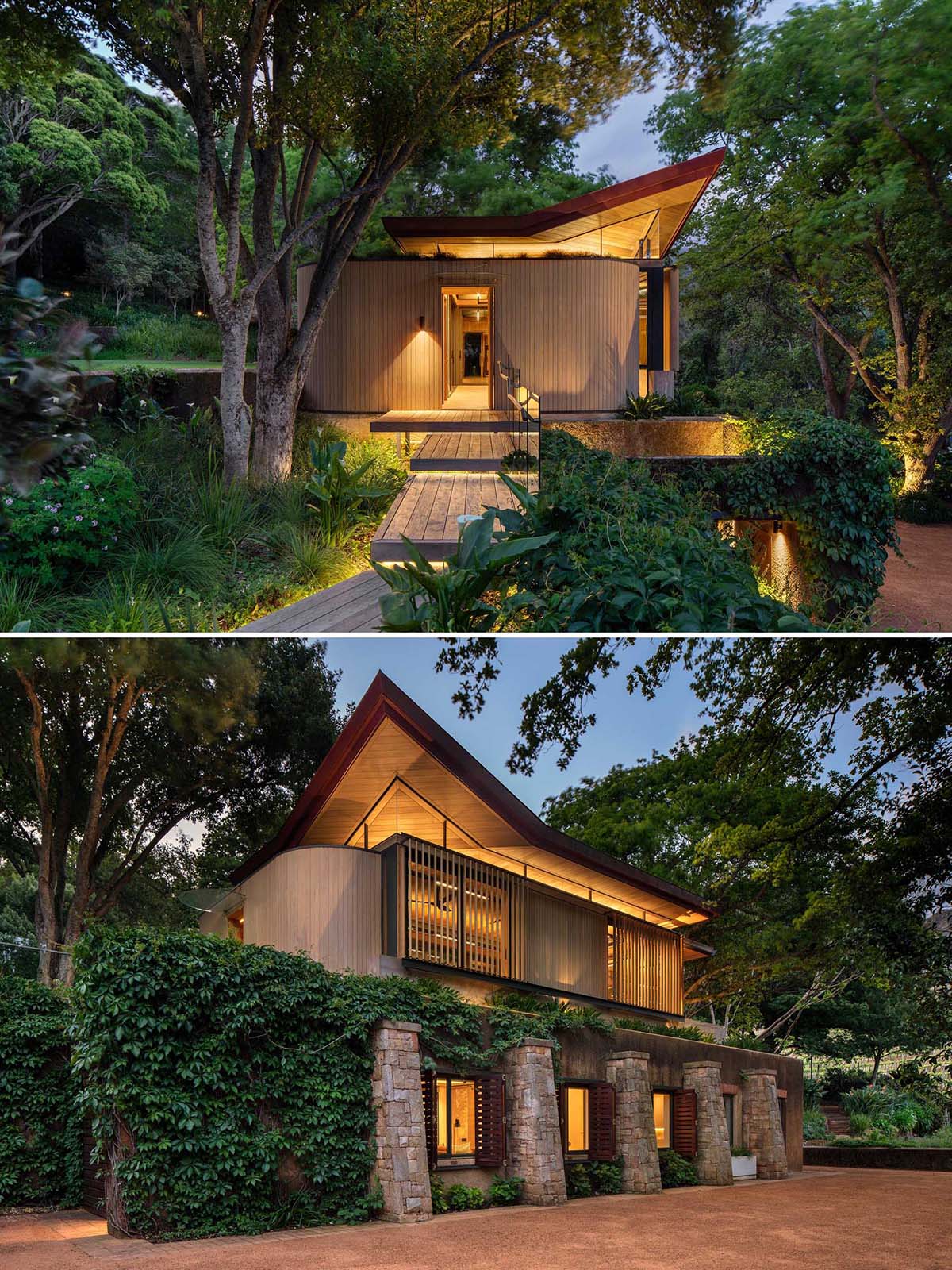 Steel and timber construction methods were employed to minimize the impact of concrete and other wet works, as most of the components could be manufactured off-site, reducing the environmental impact of the construction process.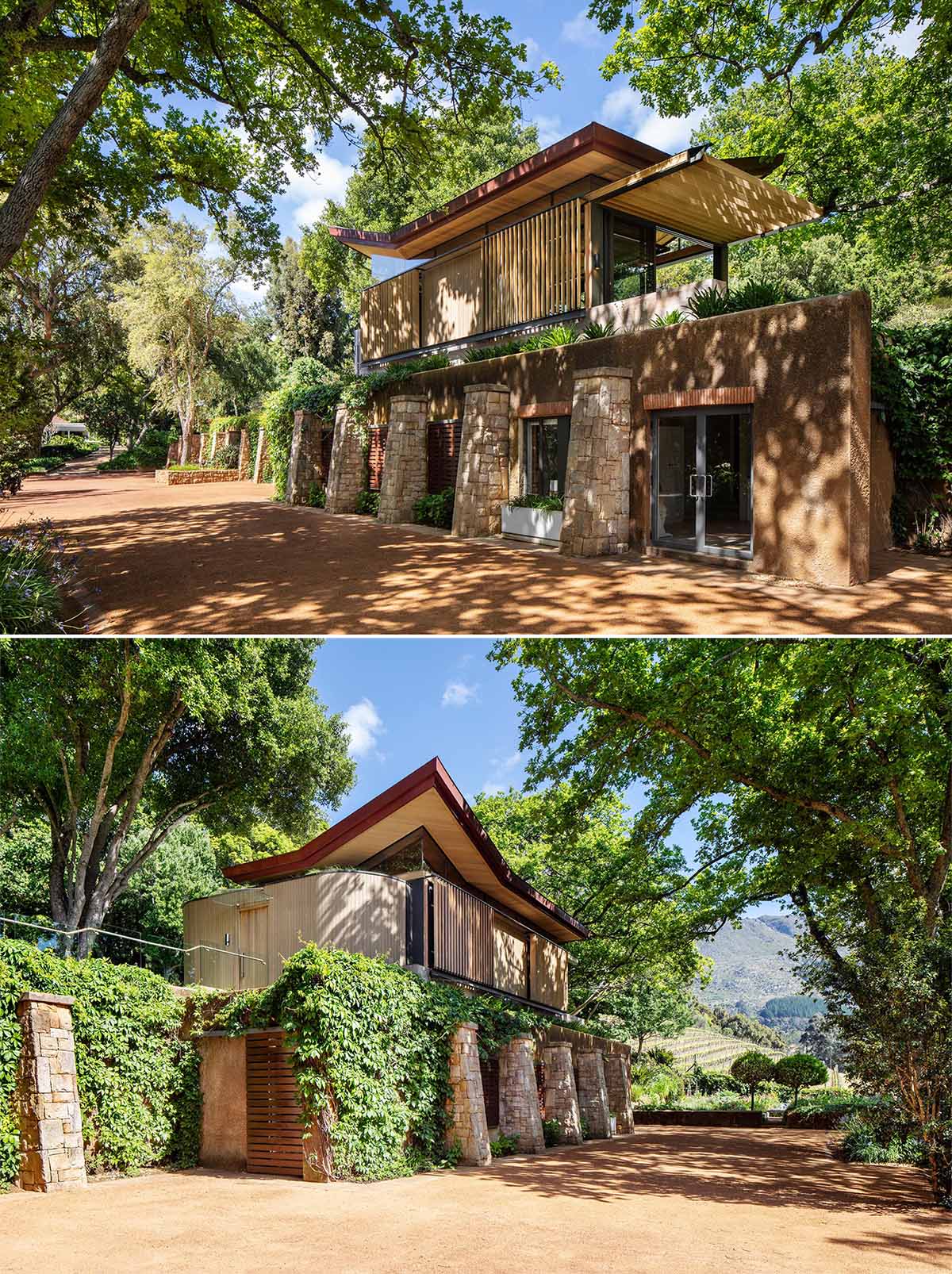 The guest suite received an update with a new open-plan layout, finishes, and furnishings. There's a main room with a minimalist kitchen, a living room with a wood wall that surrounds a television, and a dining area.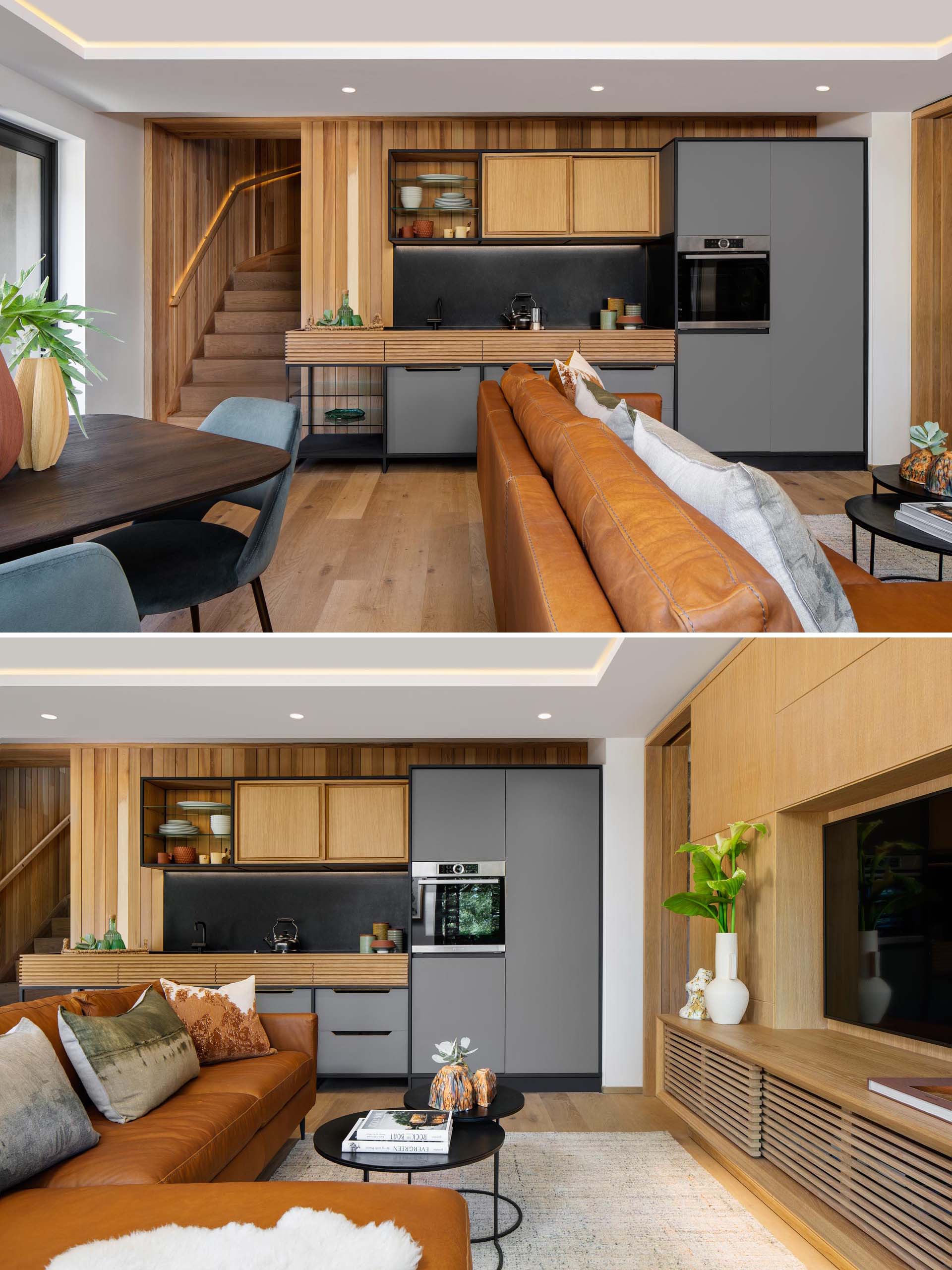 Wood doors on either side of the TV wall open to reveal a bedroom and en-suite bathroom.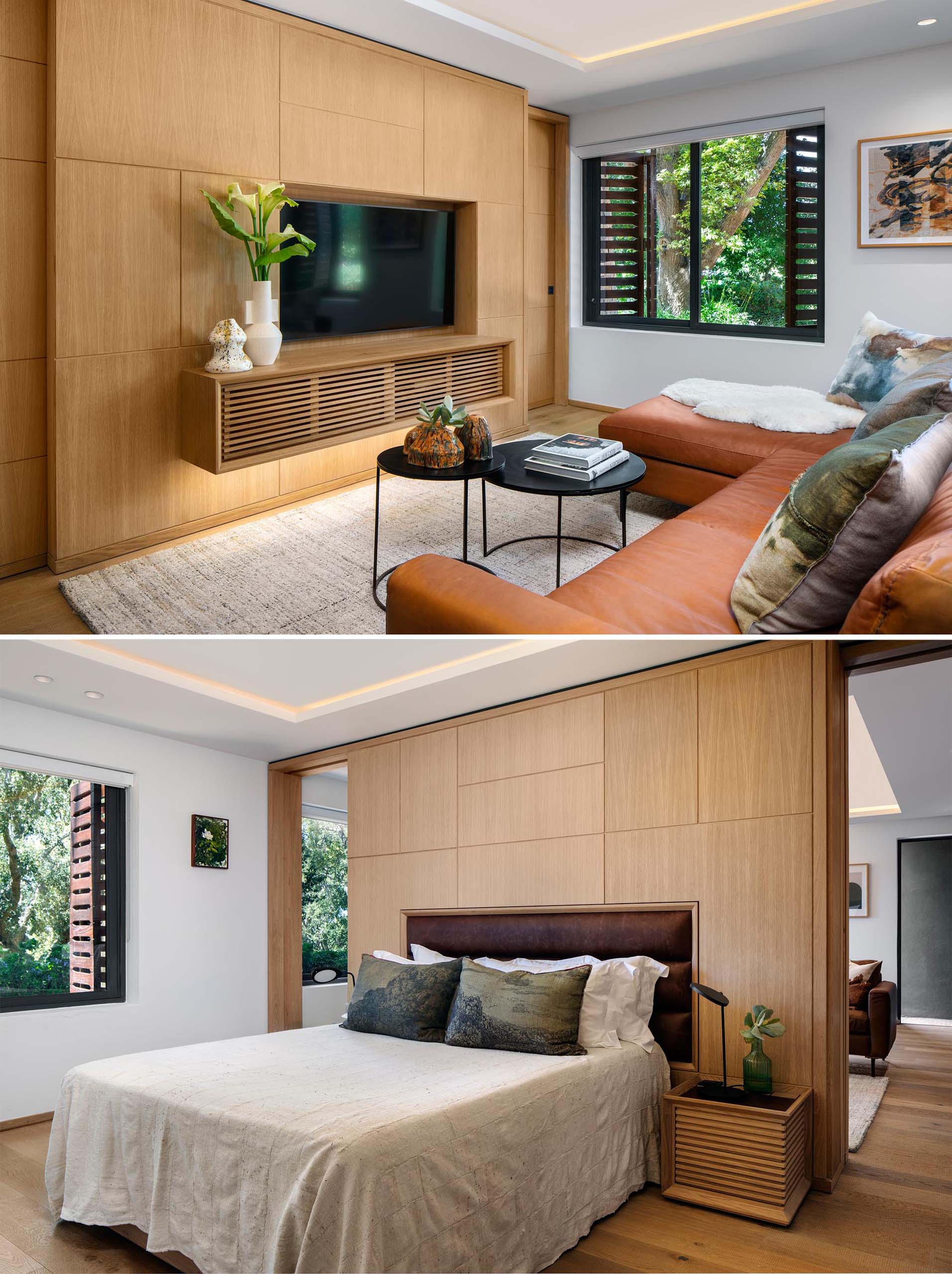 Wood-lined stairs with hidden lighting and a skylight connect the guest suite with the upstairs gym.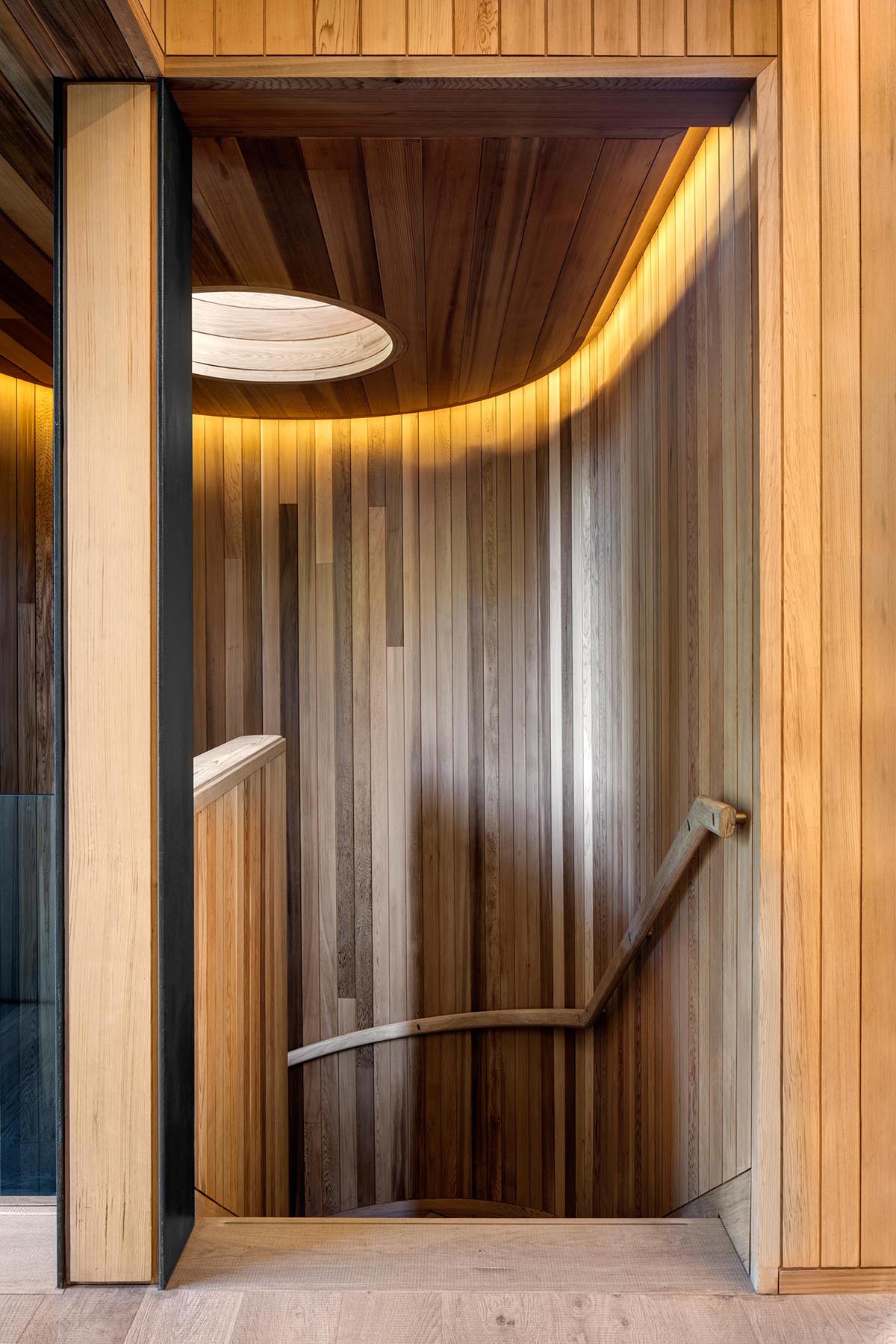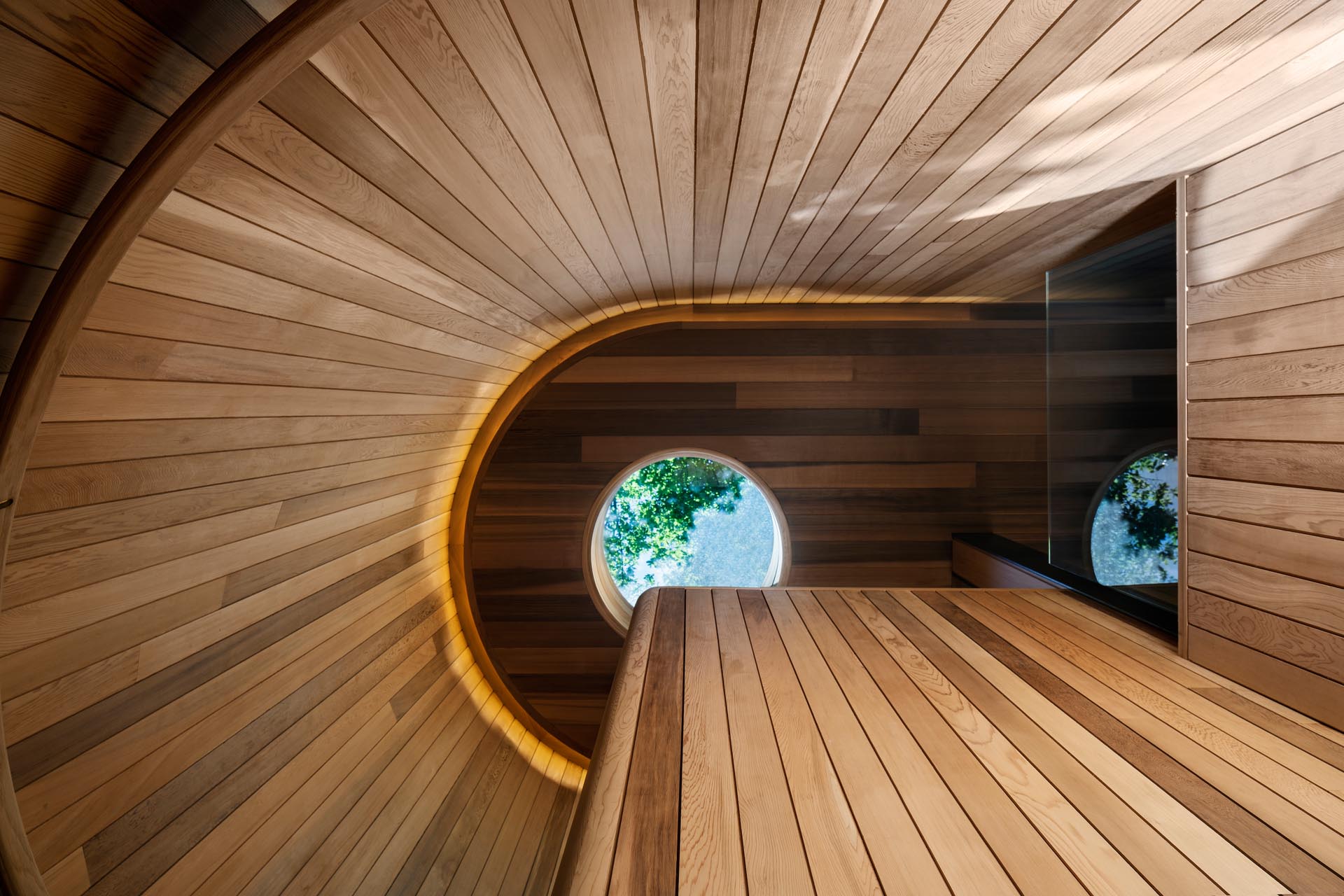 In regards to the design, the architect's mention, "The roof is expressed as a folded and floating copper canopy, with two opposite corners lifted upwards to afford views into the adjacent oak trees."
Sliding glass walls connect to the outdoors, creating an open workout space.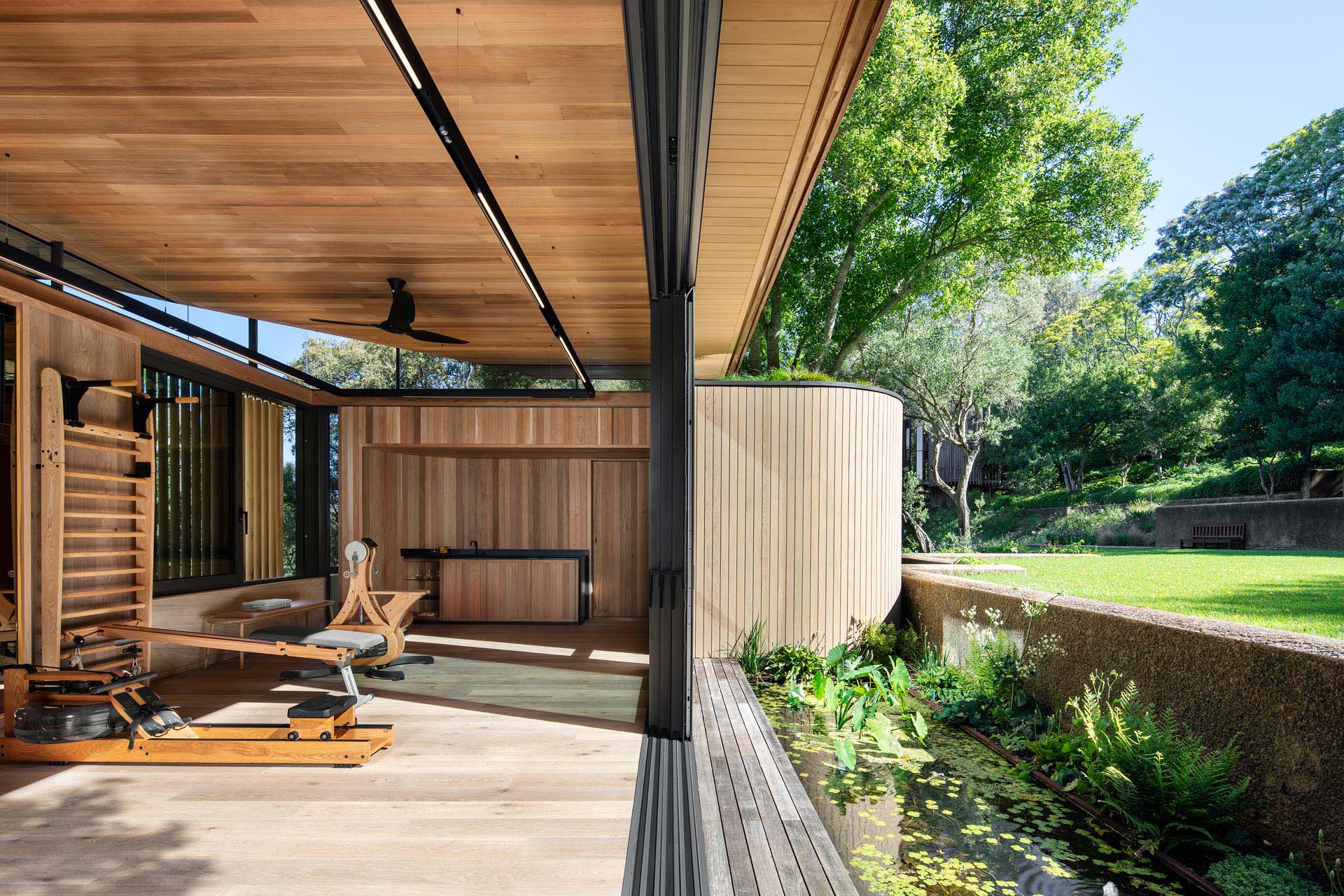 The gym also has aero-foil timber screens that can be adjusted by the inhabitant to suit one's need for privacy when exercising, or to open up views to the north-eastern gardens and historic cork oak trees situated there.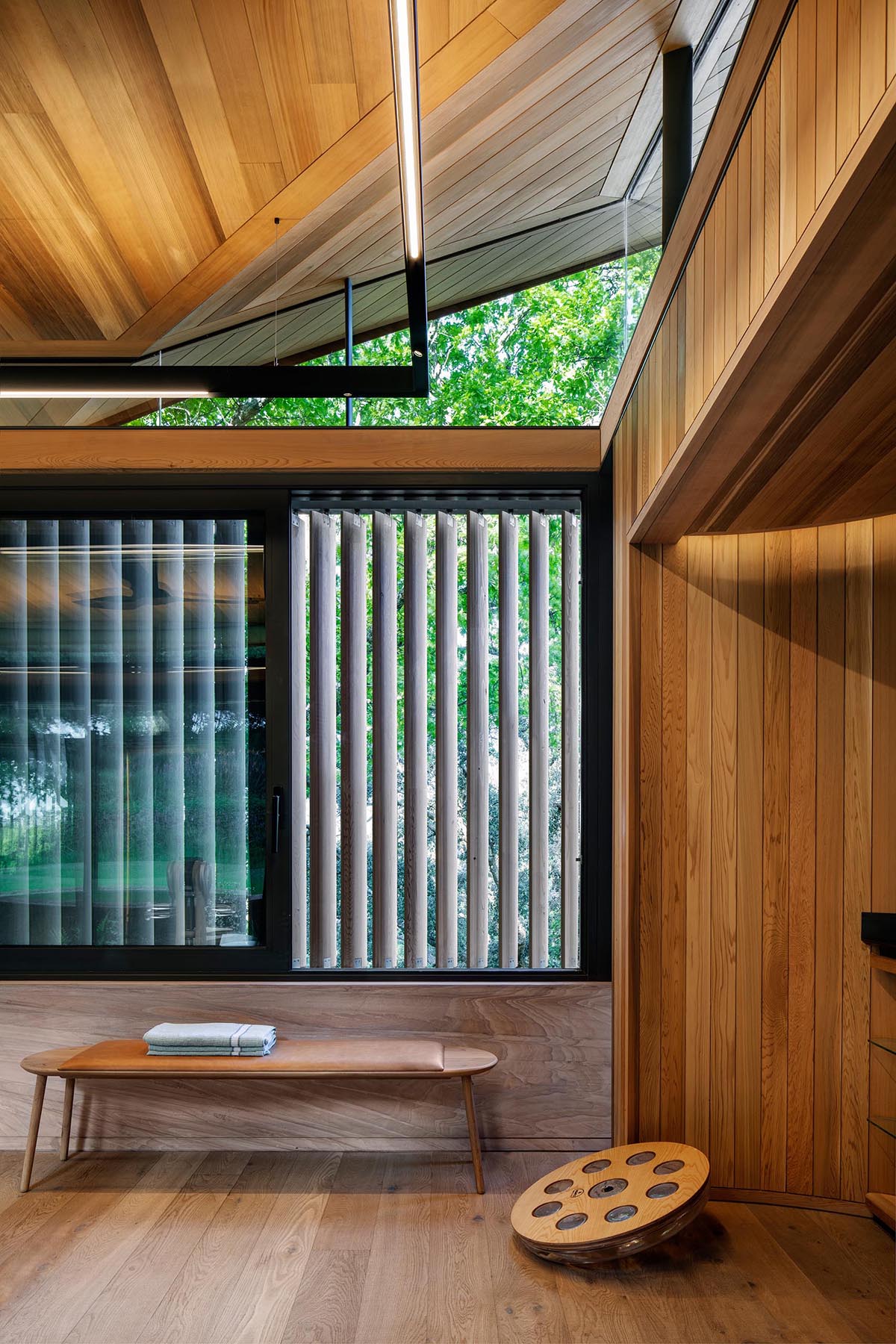 Here's a look at the floor plan that shows the guest suite on the lower level, and the gym on the upper level.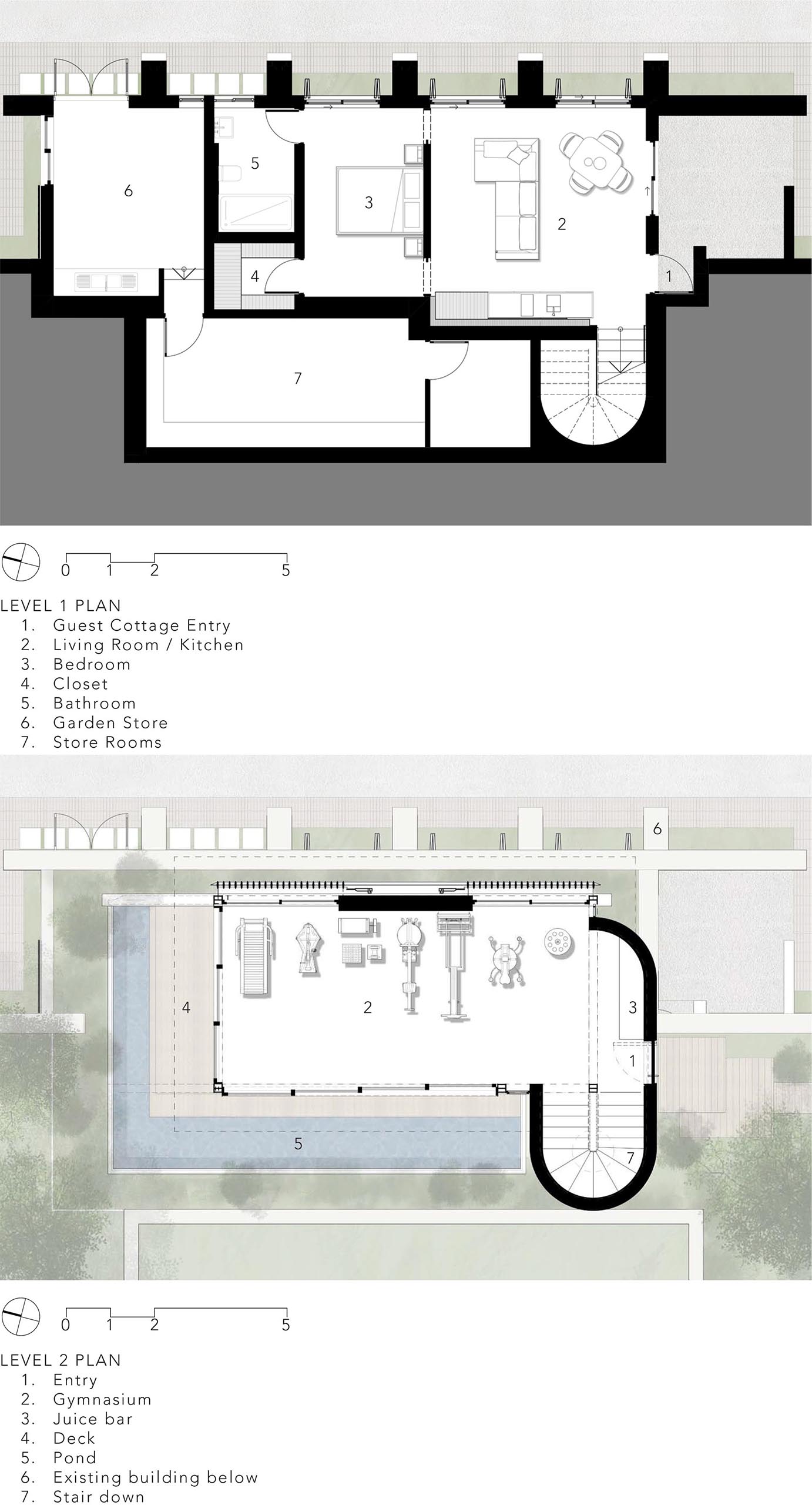 Photography by Adam Letch | Architect' Firm: Malan Vorster Architecture, Interior Design | Lead Architects: Pieter Malan, Jan-Heyn Vorster & Peter Urry | Structural Engineer: Design Tech Structural Engineers | Quantity Surveyors: Heinrich Beer Quantity Surveyors | Landscape Designer: Mary Maurel | Main Contractor: Arnold Meiring | Specialist carpenter: Theunis Naude | Specialist Metalwork: Link Engineering | Specialist Cabinetry: Versfeld