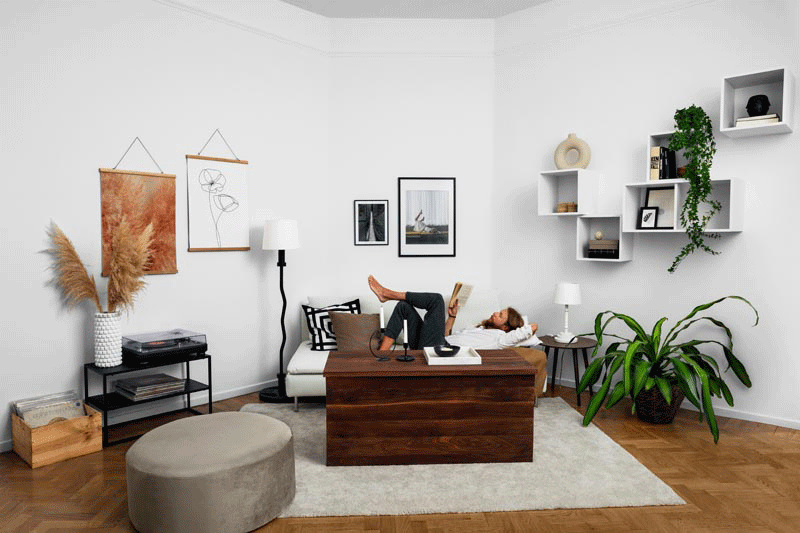 Swedish self-storage company 24Storage has designed a unique way of hiding a home gym within a living room.

Wanting to inspire people to make room for their workout at home, they created various everyday living room items that could be transformed into workout equipment.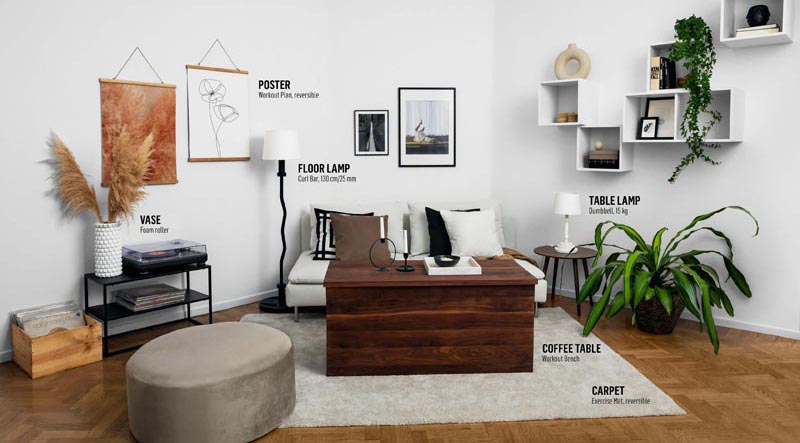 The vase is actually a foam roller, the table lamp serves as a dumbbell, and the soft rug becomes a padded workout mat.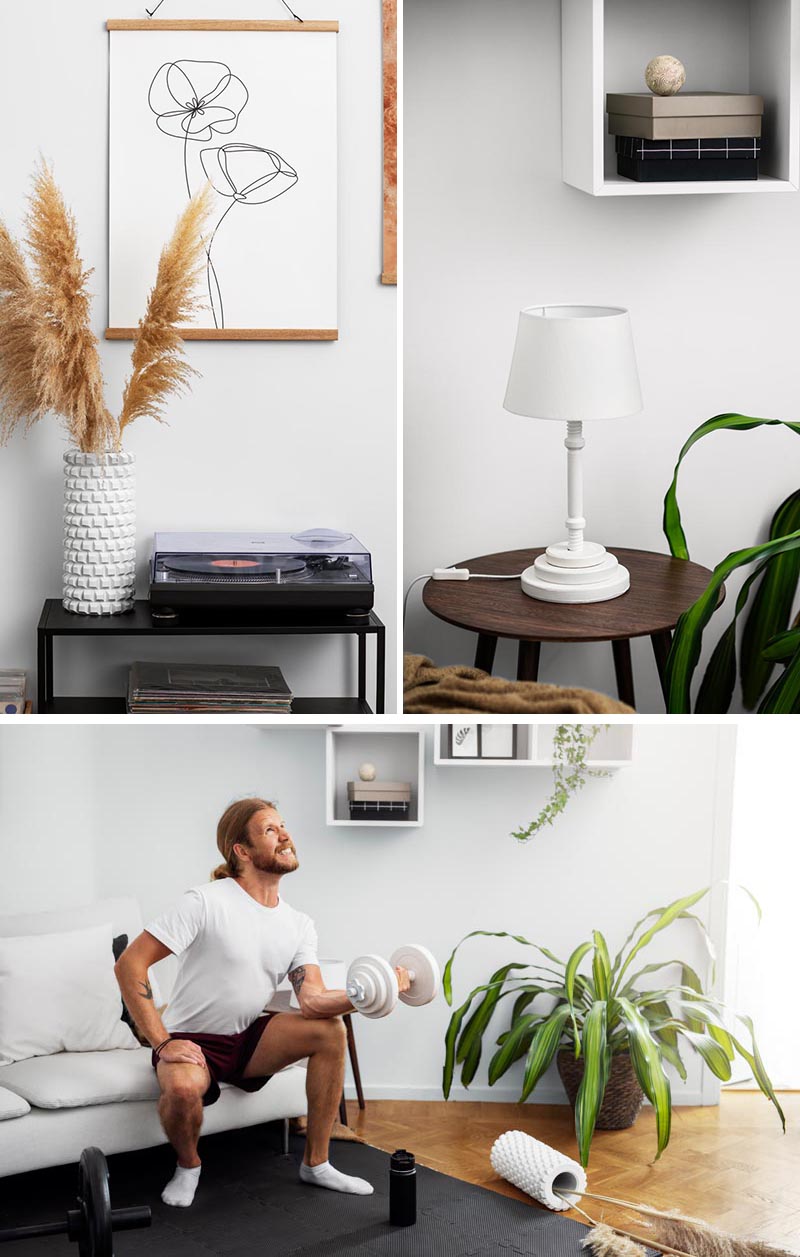 Hidden within the walnut coffee table is a bench press, while the floor lamp transforms into a curl bar, and the hanging posters can be flipped to show a workout plan.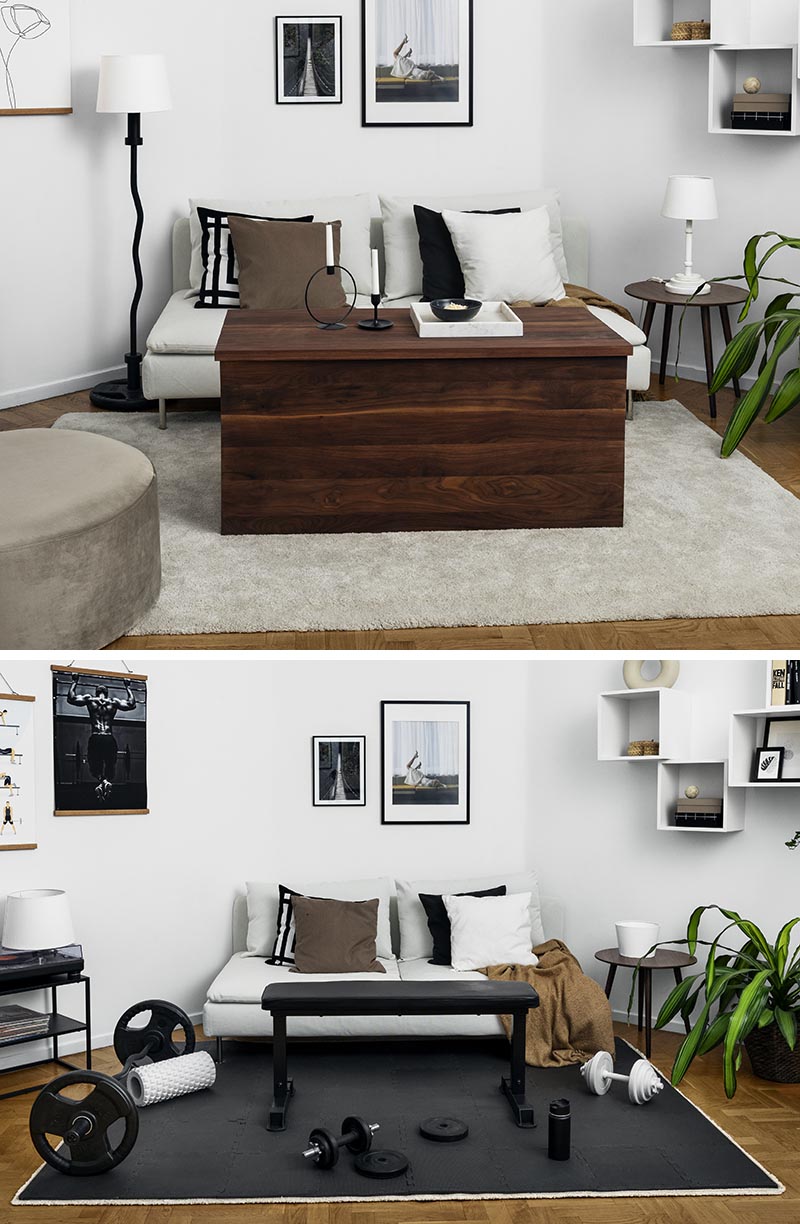 Watch the video below to see how it all comes together.