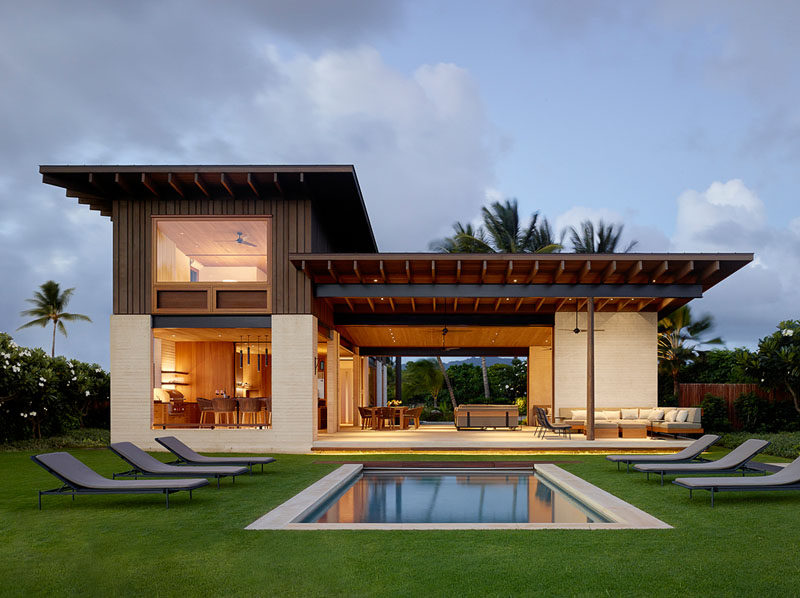 Walker Warner Architects together with Stone Interiors, have completed Hale Nukumoi, a contemporary beach house in Kauai, Hawaii, that has an open and casual floor plan.
Located right next to a public beach, the house makes use of oversized sliding doors and a custom rain screen that close the house when desired for privacy.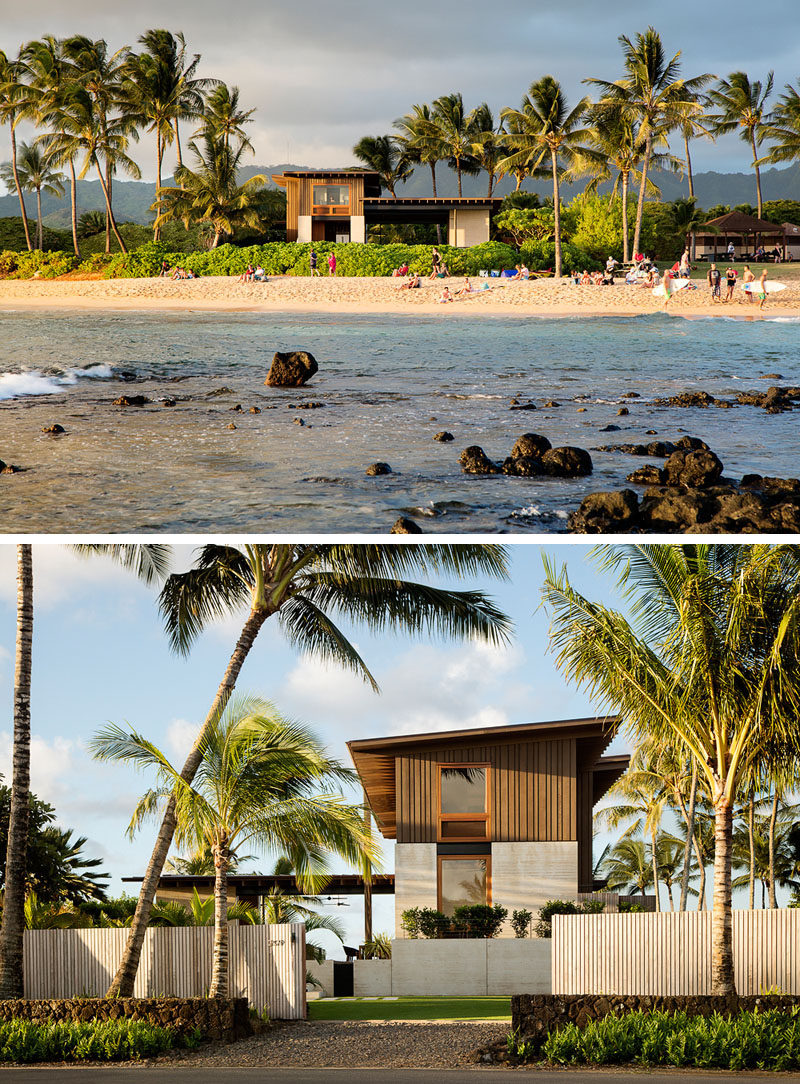 ---
The architects also worked with landscape architect Ron Lutsko to create a welcoming atmosphere for the home. One of the details they designed was a copper mesh rain curtain that creates a layer of privacy on the park side of the home, manages run-off rainwater from the roof and acts as a fountain and rain feature.
---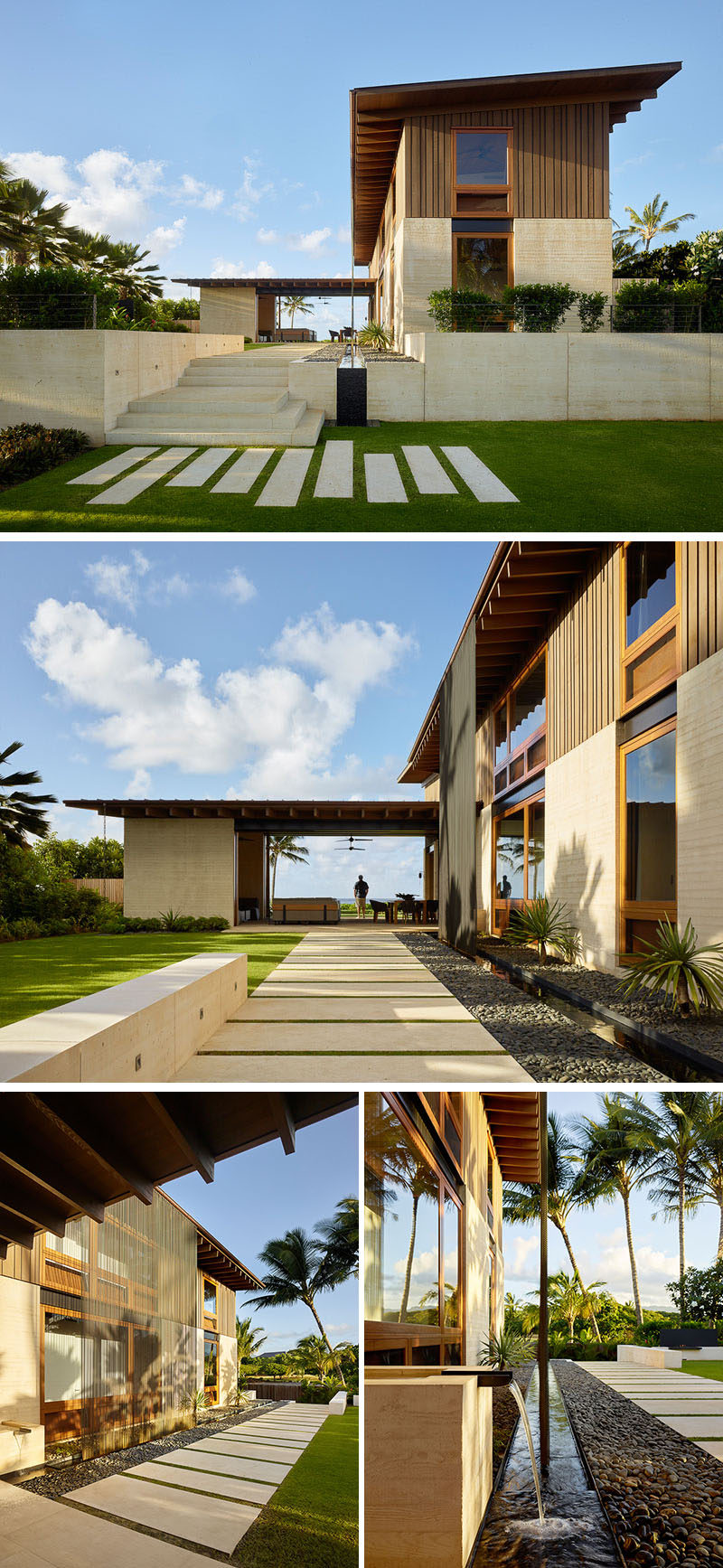 ---
The path leads from the street to the open main living and dining area. When the sliding doors are open, you can see water views.
---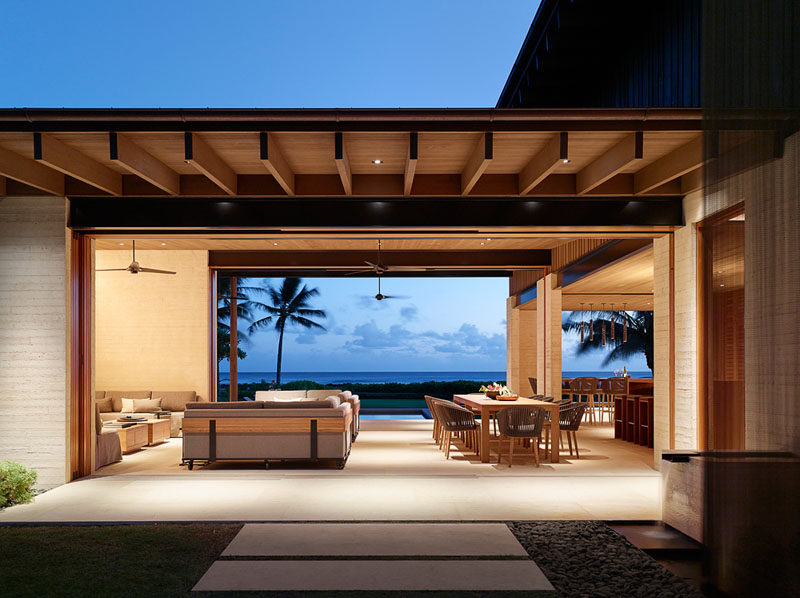 ---
Inside the open room, there's a custom couch design that fits in one end of the room. Light sand colored walls, wood and grey furniture create a relaxed and comfortable space.
---

---
Behind the living room is the dining room. A wood table is surrounded by ten dining chairs, perfect for when the large family vacation together.
---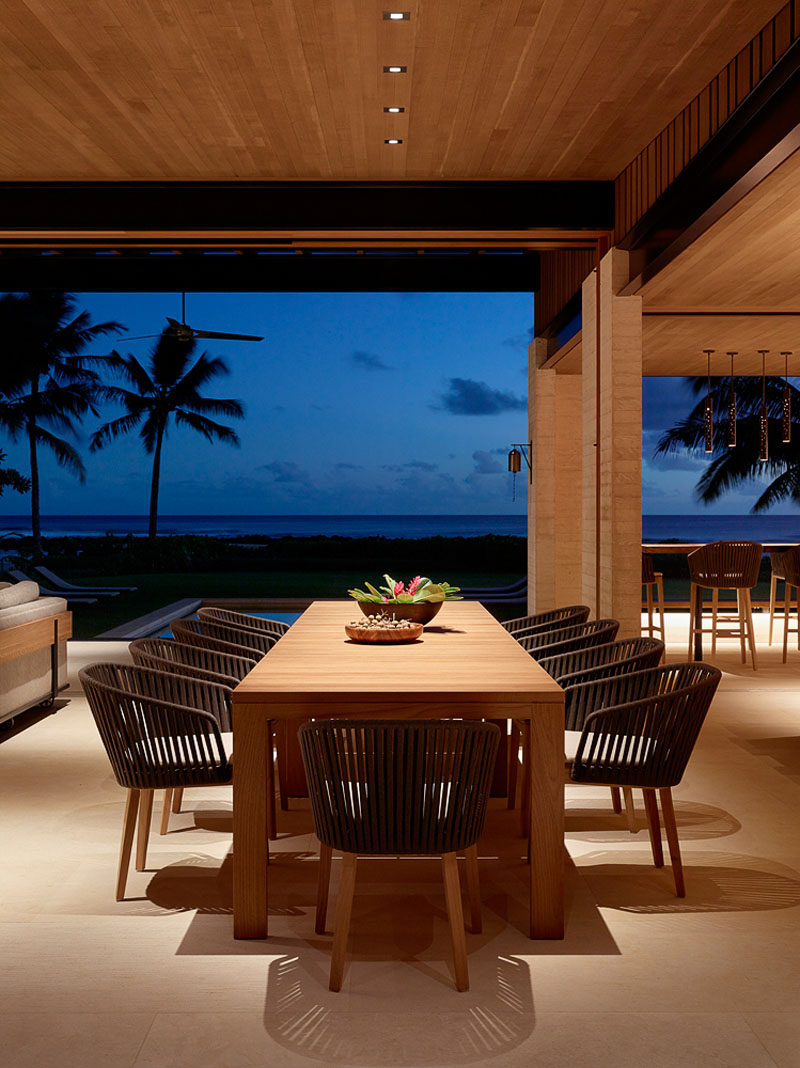 ---
In the kitchen, dark grey tiles and dark countertops contrast the light wood cabinets and ceiling.
---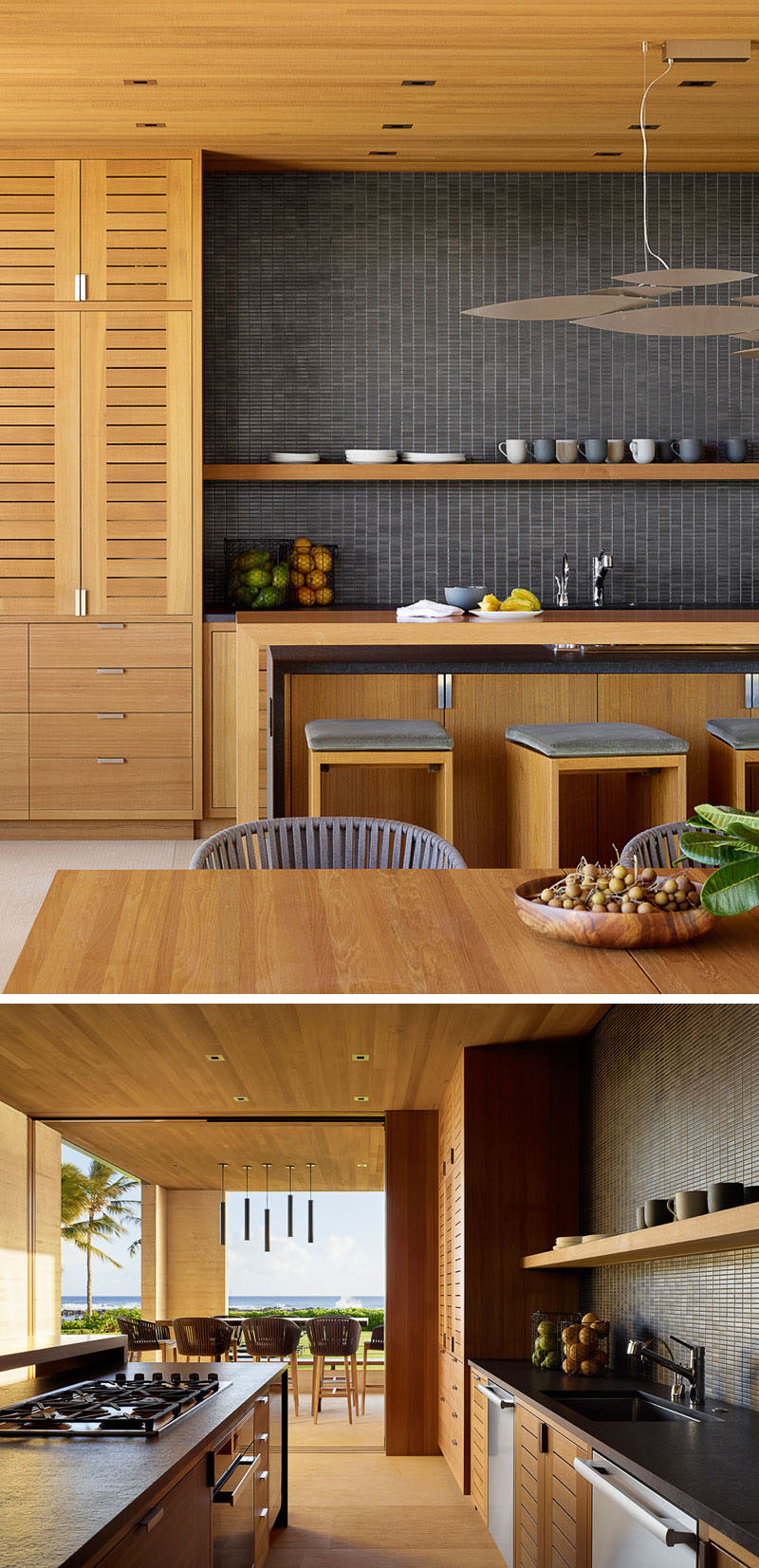 ---
Off to the side of the kitchen is a covered outdoor kitchen with a barbecue and a second dining area.
---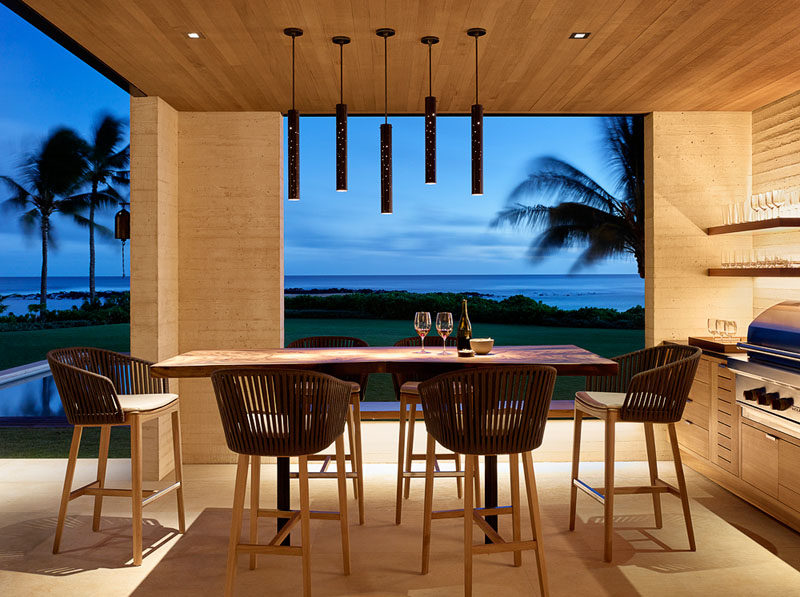 ---
Also outside is a second lounge area. The overhanging roof provides shade for the interior spaces of the home.
---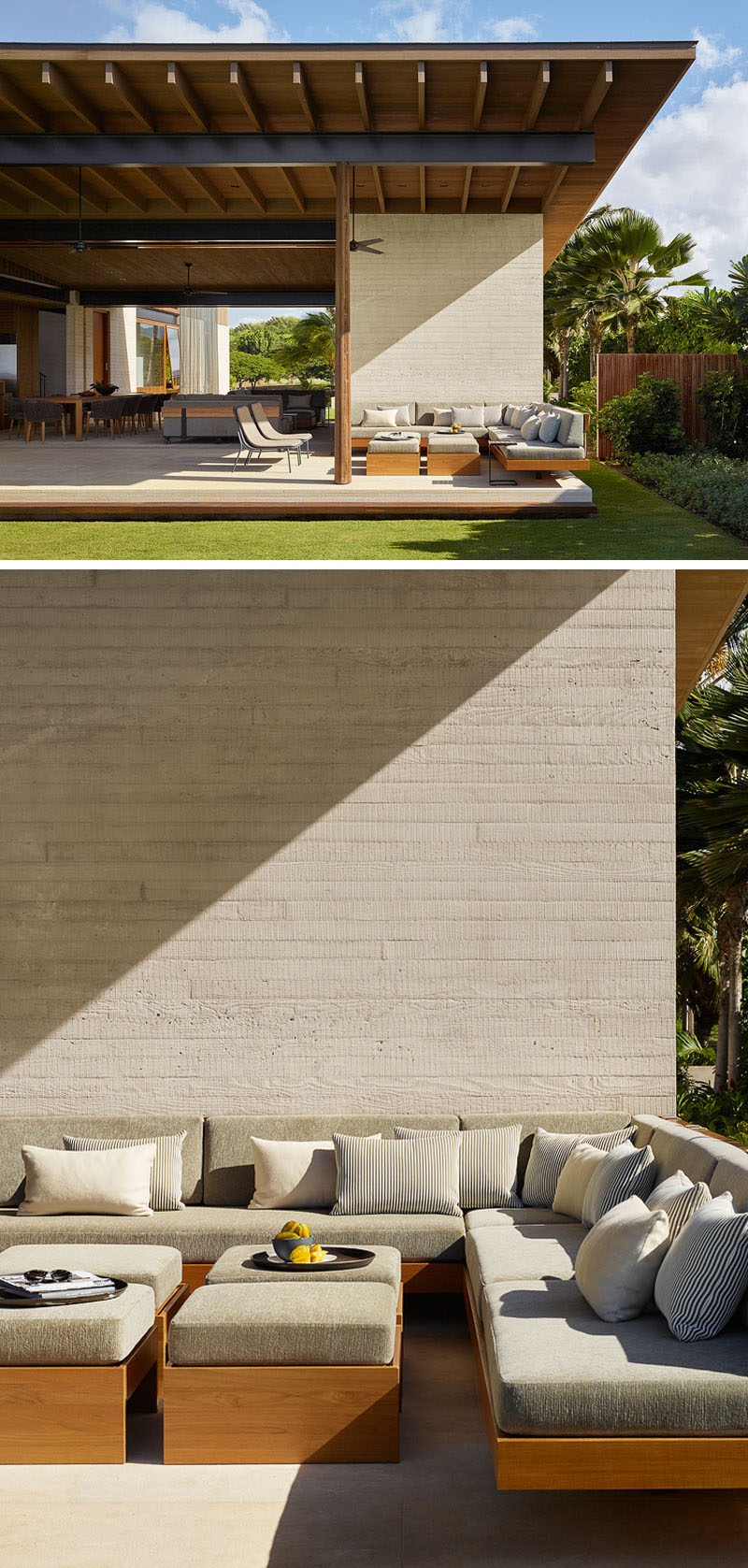 ---
Also outside is a swimming pool surrounded by grass and sun-loungers.
---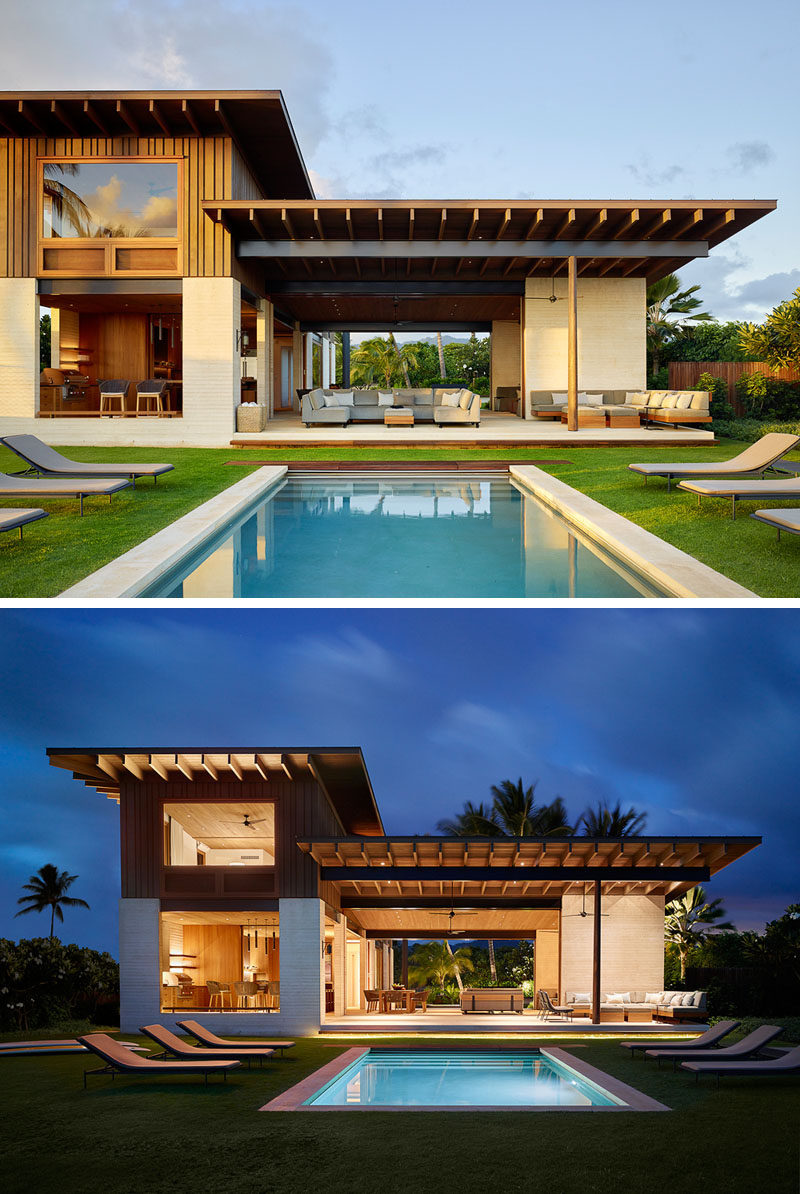 ---
Back inside, there's wood and steel stairs that lead up to the second floor of the home.
---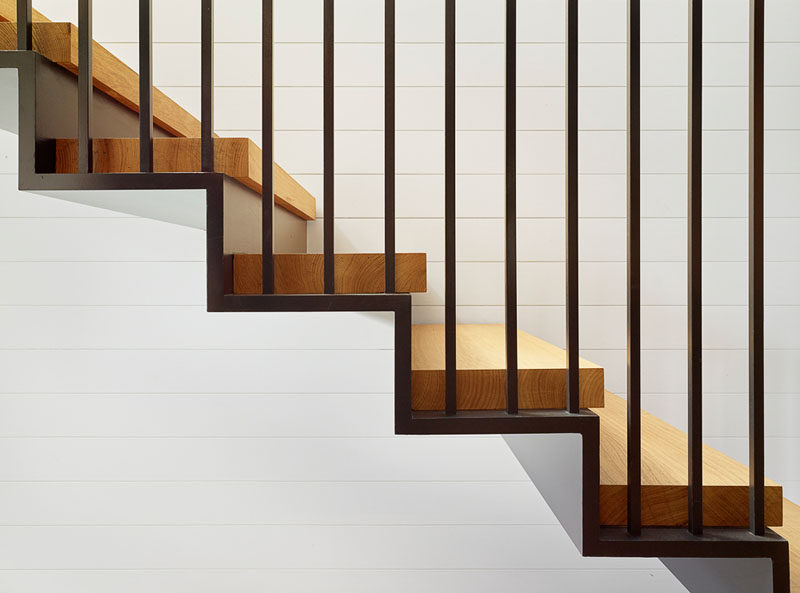 ---
In the master bedroom, white walls and furniture allow the view to become the focal point in the room.
---

---
In another room, custom bunk beds have been built into the room to maximize the number of beds available.
---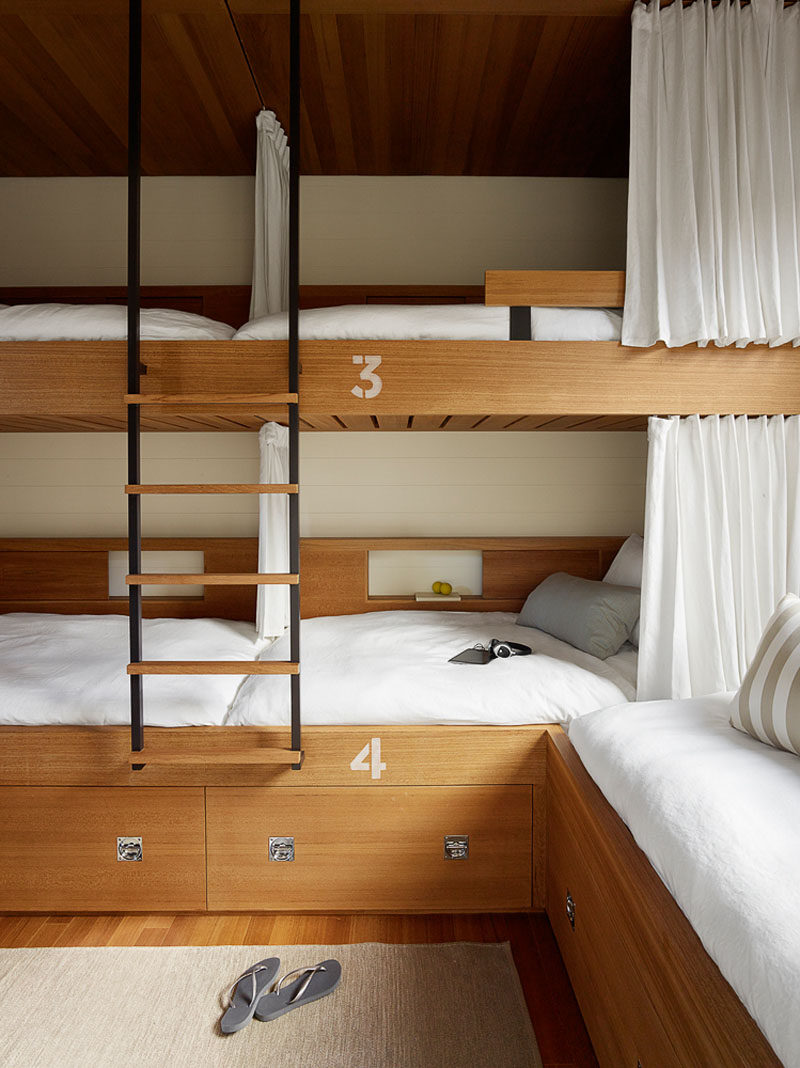 ---
In this bathroom, a freestanding white bathtub sits underneath a window with views of the beach.
---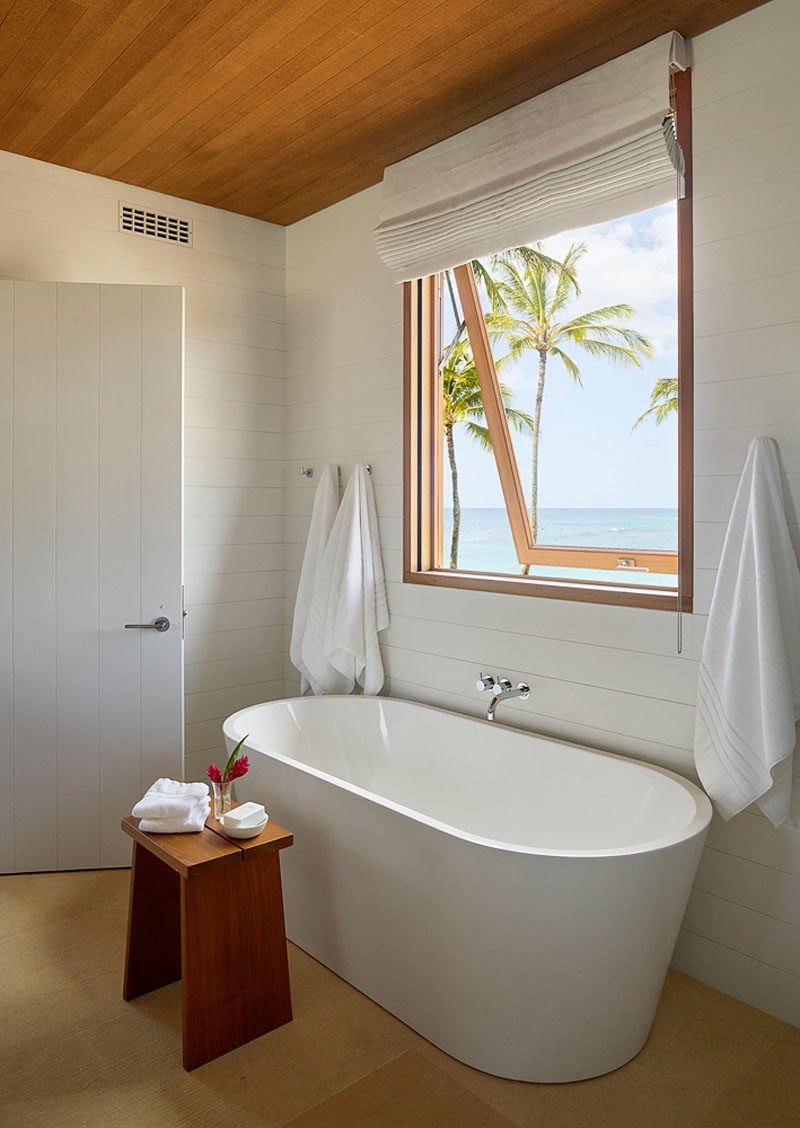 ---
In another bathroom, a white countertop with a long trough sink sits on a wood vanity with open shelving.
---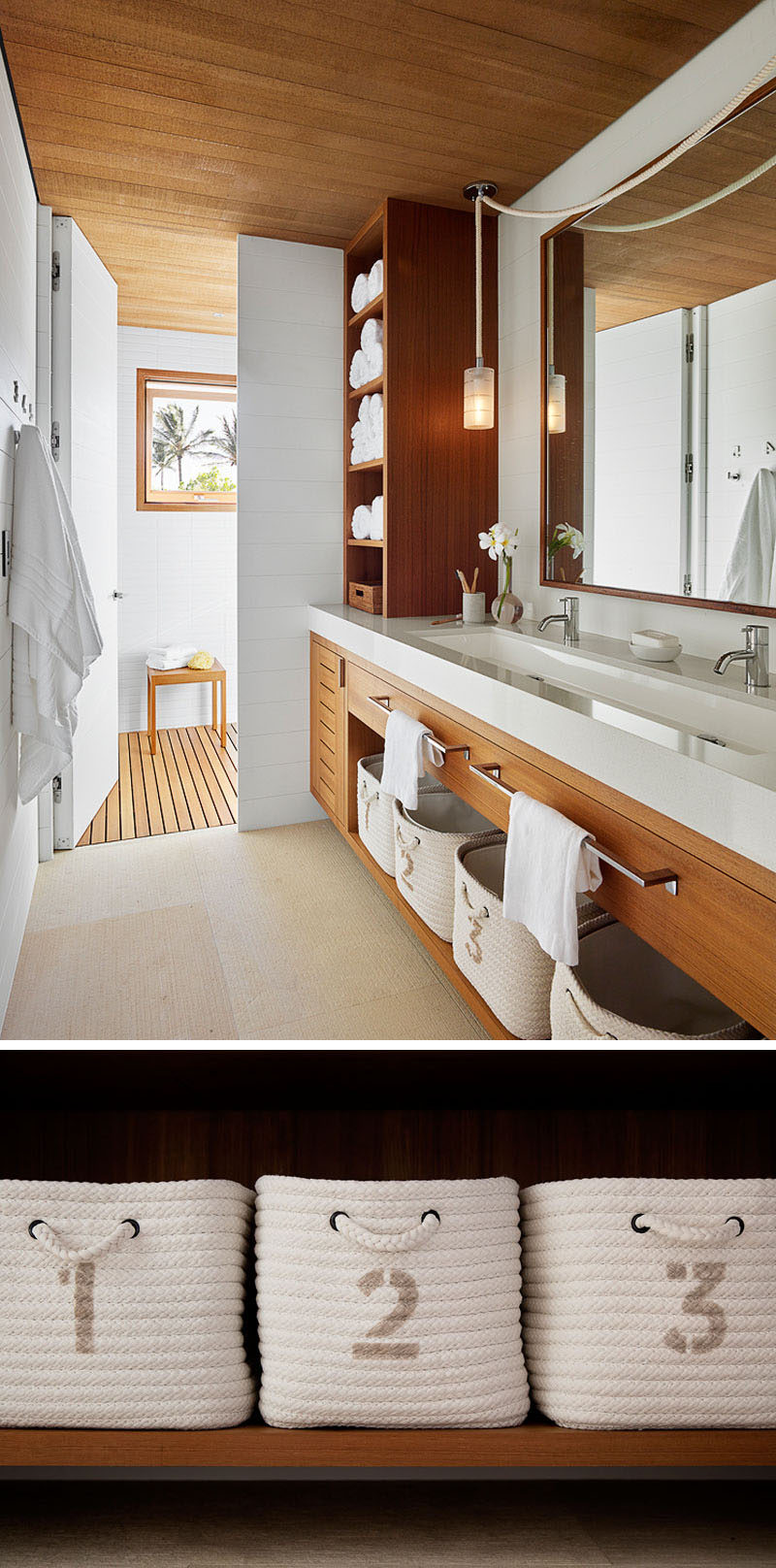 Photography by Matthew Millman Photography | Architect: Walker Warner Architects (Greg Warner and Thomas Clapper) | Interior Designer: Stone Interiors (Stacy Stone) | Landscape Architect: Lutsko Associates (Ron Lutsko) | Builder: R.S. Weir General Contracting