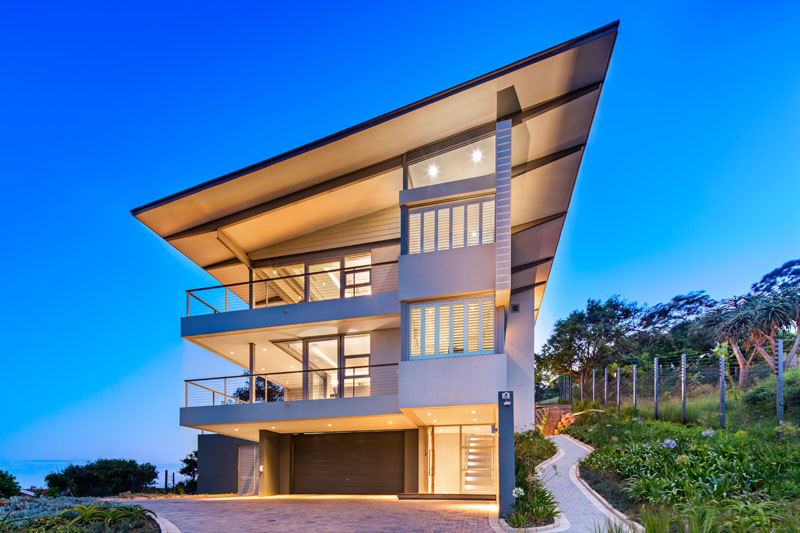 Metropole Architects together with Lee Moon Interiors, and Image Landscape Design, have designed House VZ in Umdloti, South Africa. The house was made with the intention of reinventing the 'beach house'.
The house, which is three levels and faces the ocean, features a main level with an outdoor pool and the entertaining areas, while the top floor is home to the bedrooms.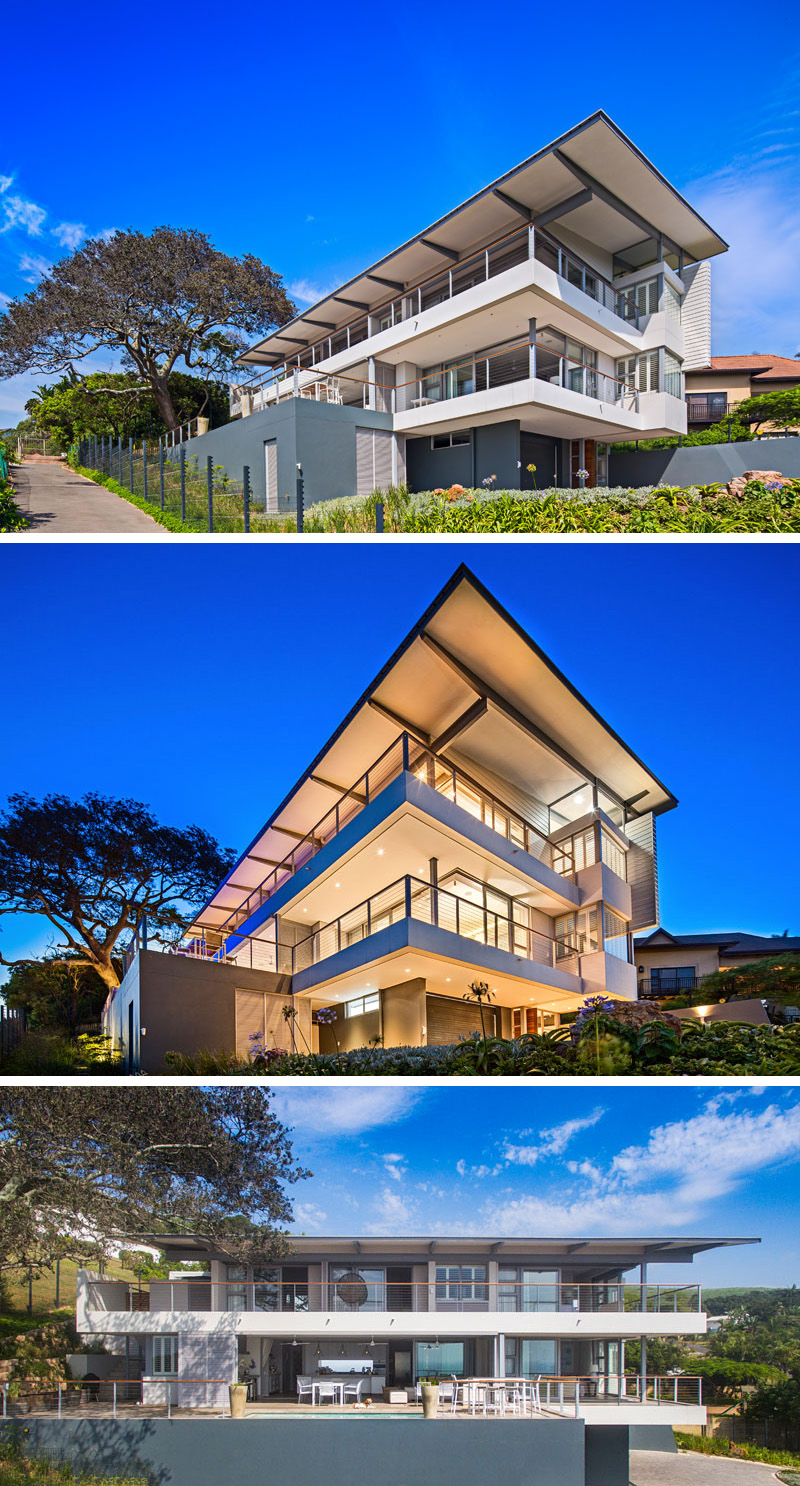 ---
Arriving at the pool area, there's a covered veranda that has a BBQ, outdoor dining set, and lounge area with upholstered sofas. The pool lights up in the evening for nighttime swimming. Sliding panels can be closed to protect the area from the elements.
---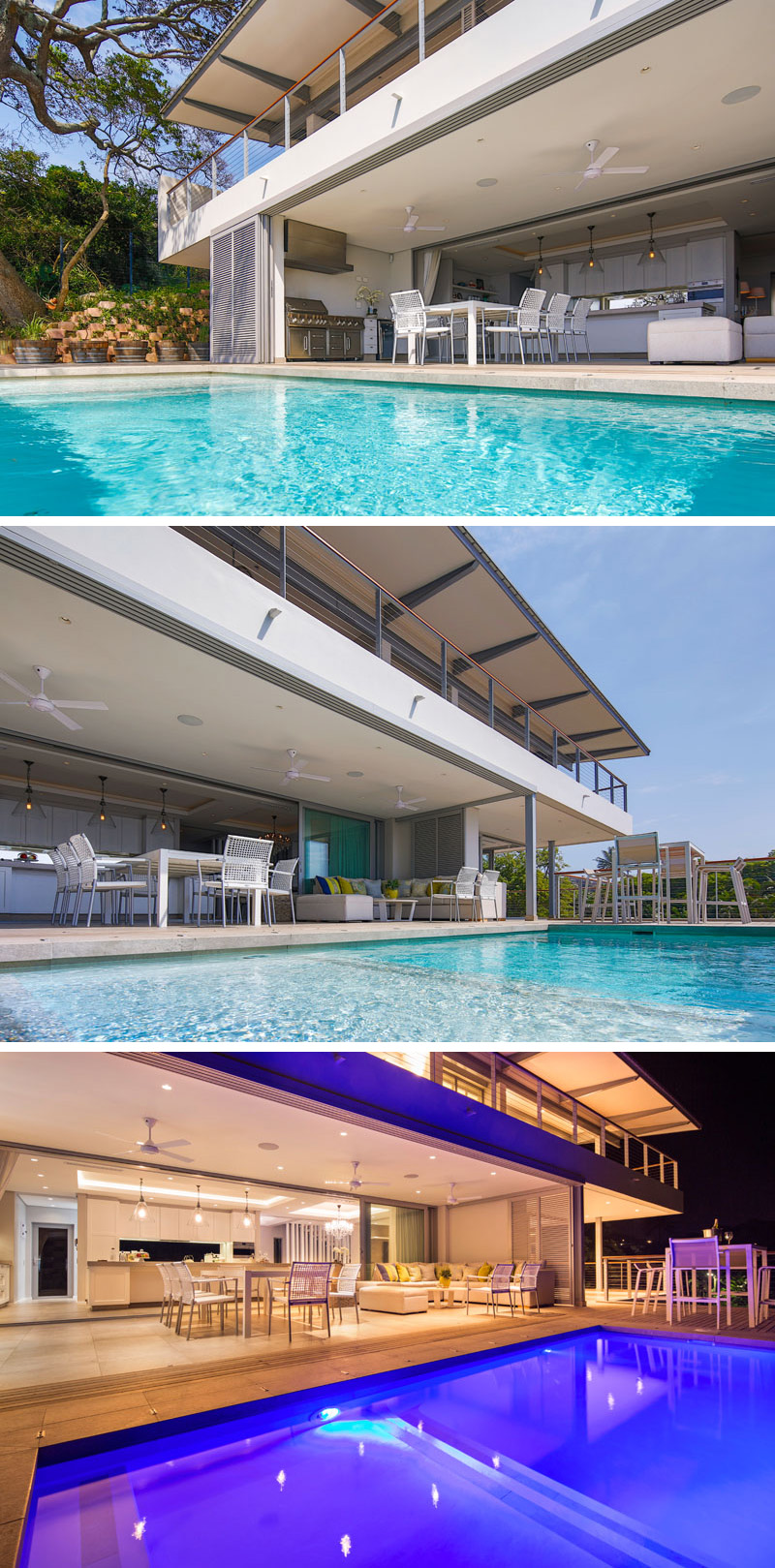 ---
Stepping inside to the kitchen, a long white and grey island sits below three glass pendant lights that are hung from a recessed ceiling with hidden lighting. The kitchen faces the pool and views the expansive ocean.
---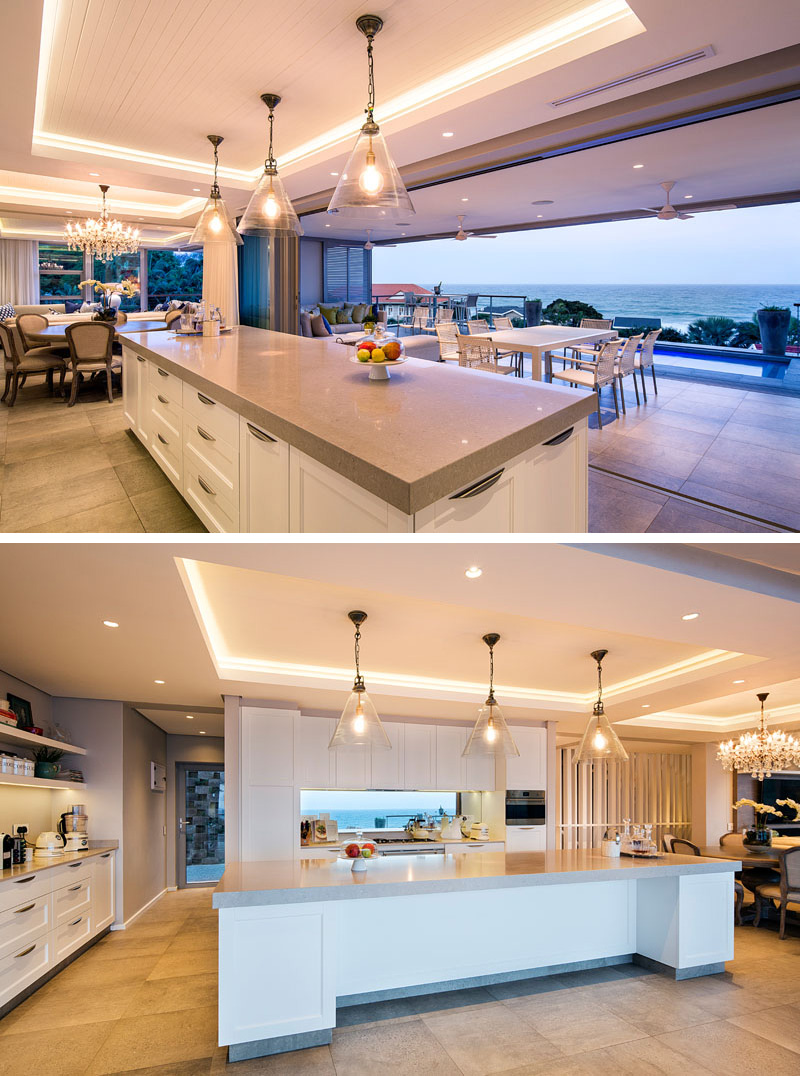 ---
In the living room, floor-to-ceiling windows in the corner along with a recessed ceiling with hidden lighting makes this already light room brighter. Decorated in blues and soft yellows, the living room brings tones of the beach from outside to inside.
---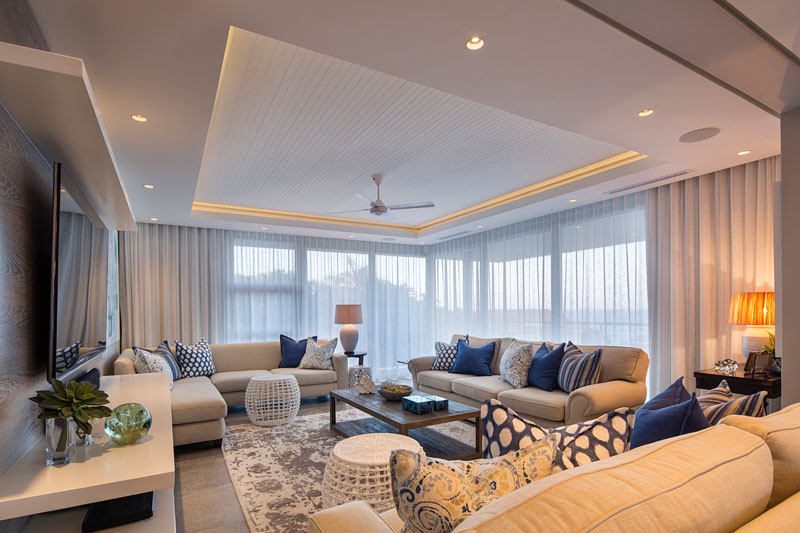 ---
On the top floor of the home, this bedroom has an unobstructed view of the ocean, as it can be opened onto a large wrap-around balcony that overlooks the pool below.
---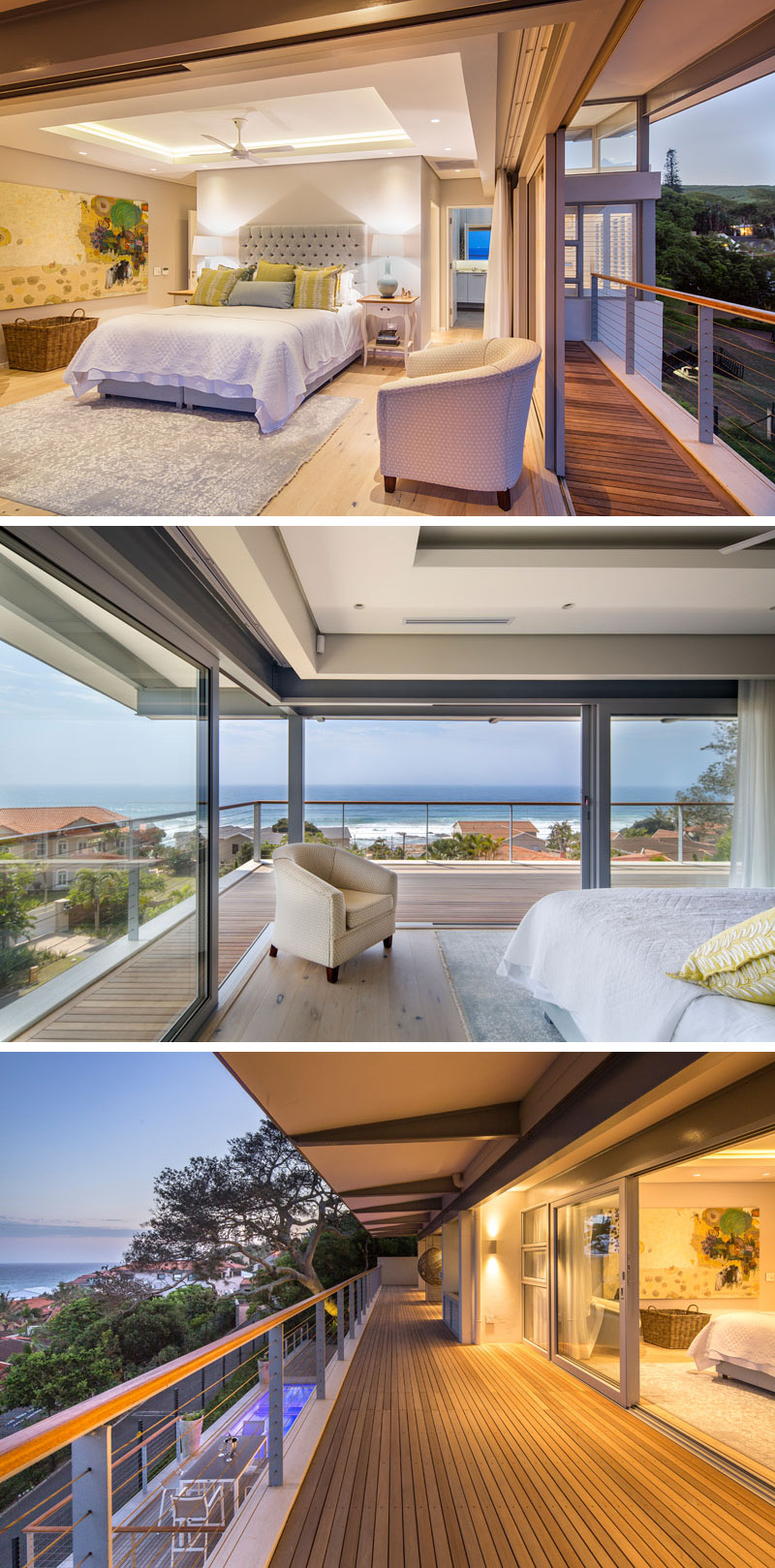 ---
In one of the bathrooms, there's a freestanding bathtub, a glass enclosed shower, a large textured chandelier and a private patio that's home to an outdoor shower.
---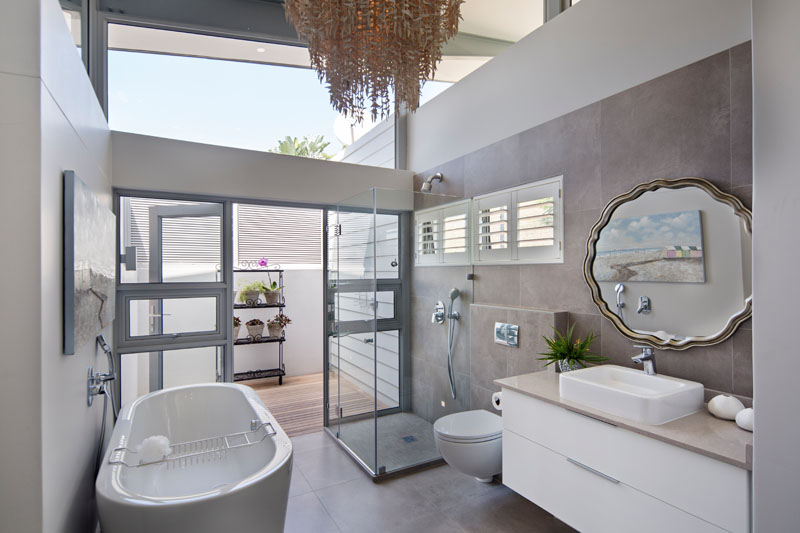 ---
In another one of bathrooms, a free standing bathtub is situated by windows that are covered by white shutters. Clerestory windows add extra light to this already bright and airy washroom.
---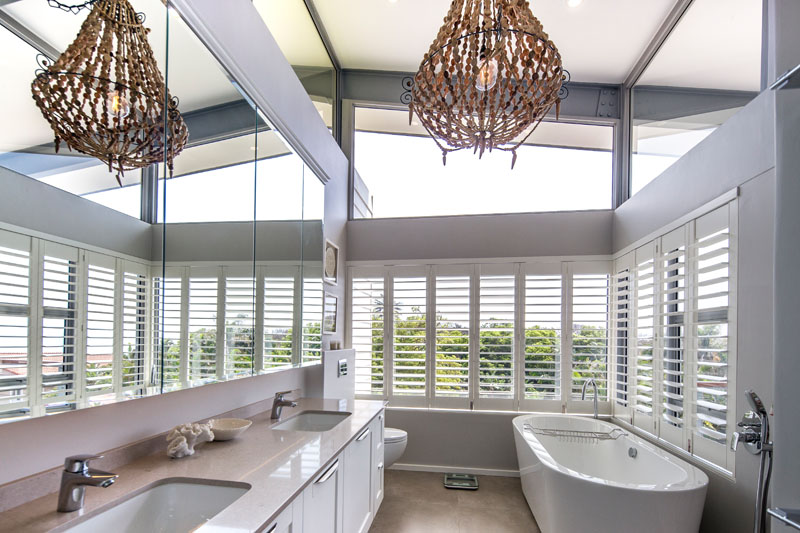 ---
Here's a look at the back of the home, the structure is more private with little visibility of the interior of the home. Here the monopitch roof and cantilever form of the building is most visible.
---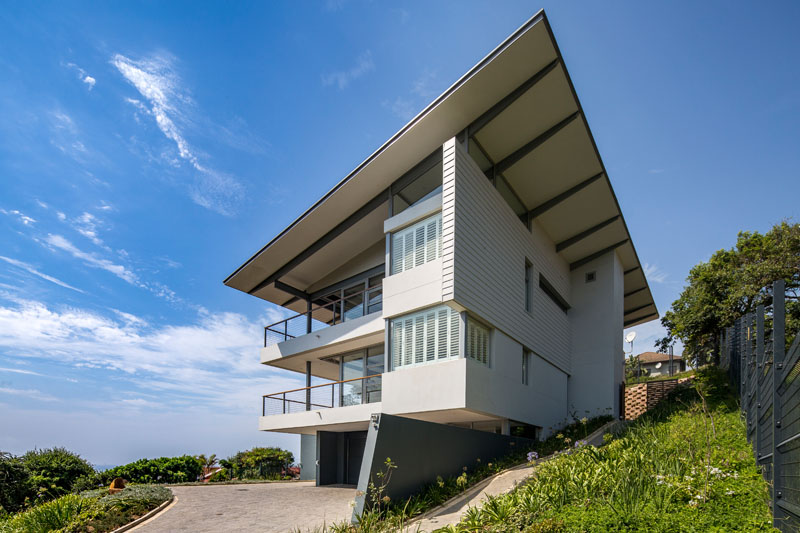 Photography By Grant Pitcher | Design Architect: Nigel Tarboton | Project Architect:David Louis | Project Technicians: Sasha Fulton & Irene Muir | Structural Engineers: Bisschoff Ramphal – Consulting Engineers, Civil & Structural | Design Engineer: Jannie Bisschoff | Project Engineer: Mitchell Sheriff | Main Contractor: ADD Construction
---