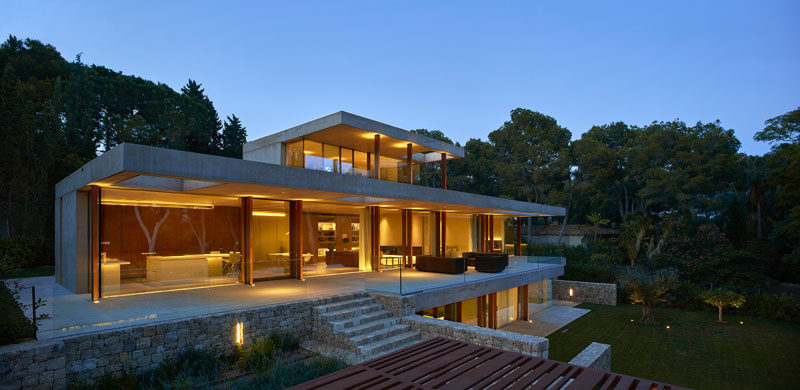 Architect Ramon Esteve has recently completed this modern house that sits on the outskirts of Madrid, Spain, in an area full of woodlands and pine trees.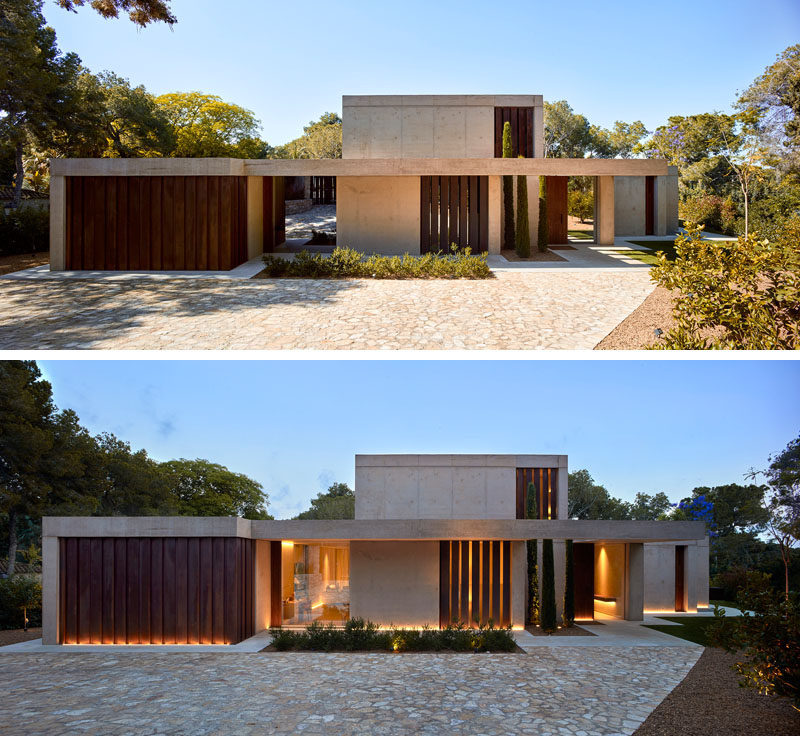 ---
Natural state and stone, wood and visible concrete have been used throughout the design of the house.
---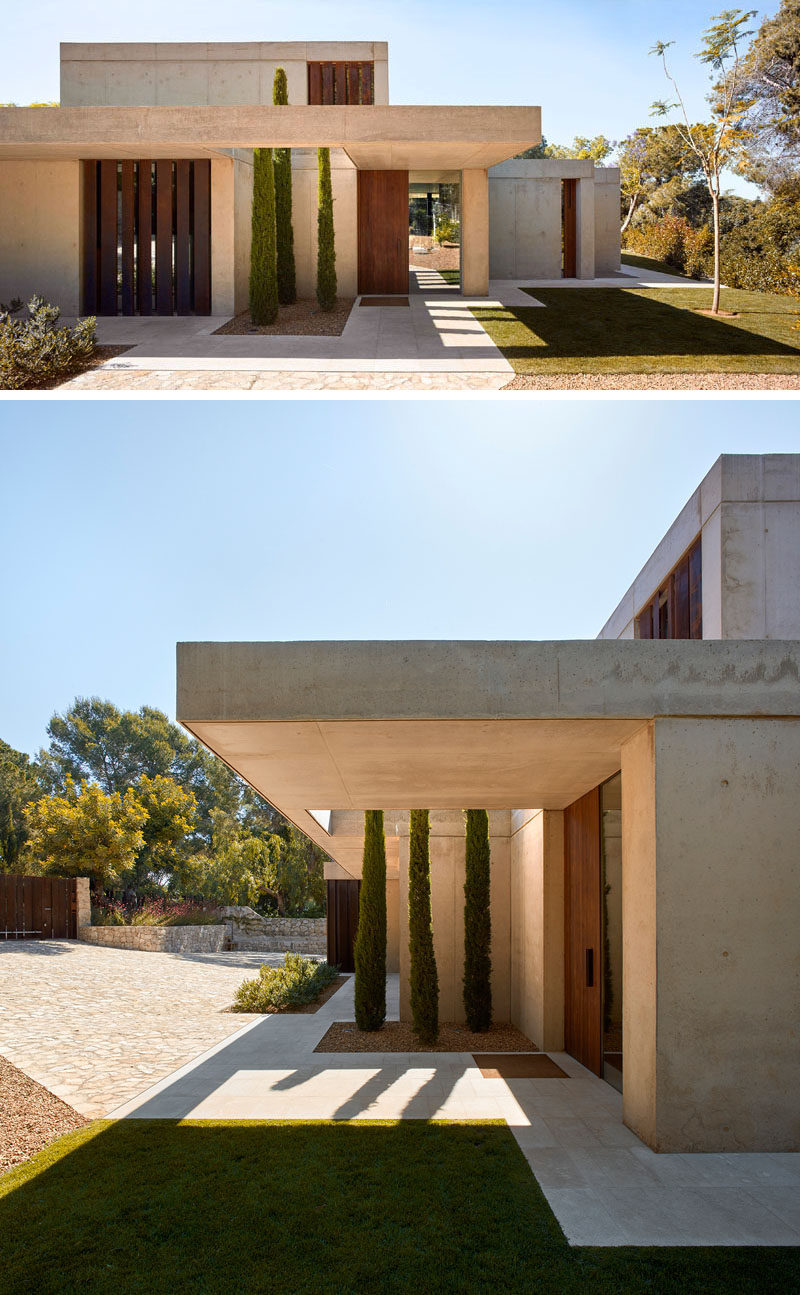 ---
Stepping inside, the living room with wood flooring and a concrete ceiling, has a minimalist fireplace and a wall of shelving with highlighted sections to display personal items.
---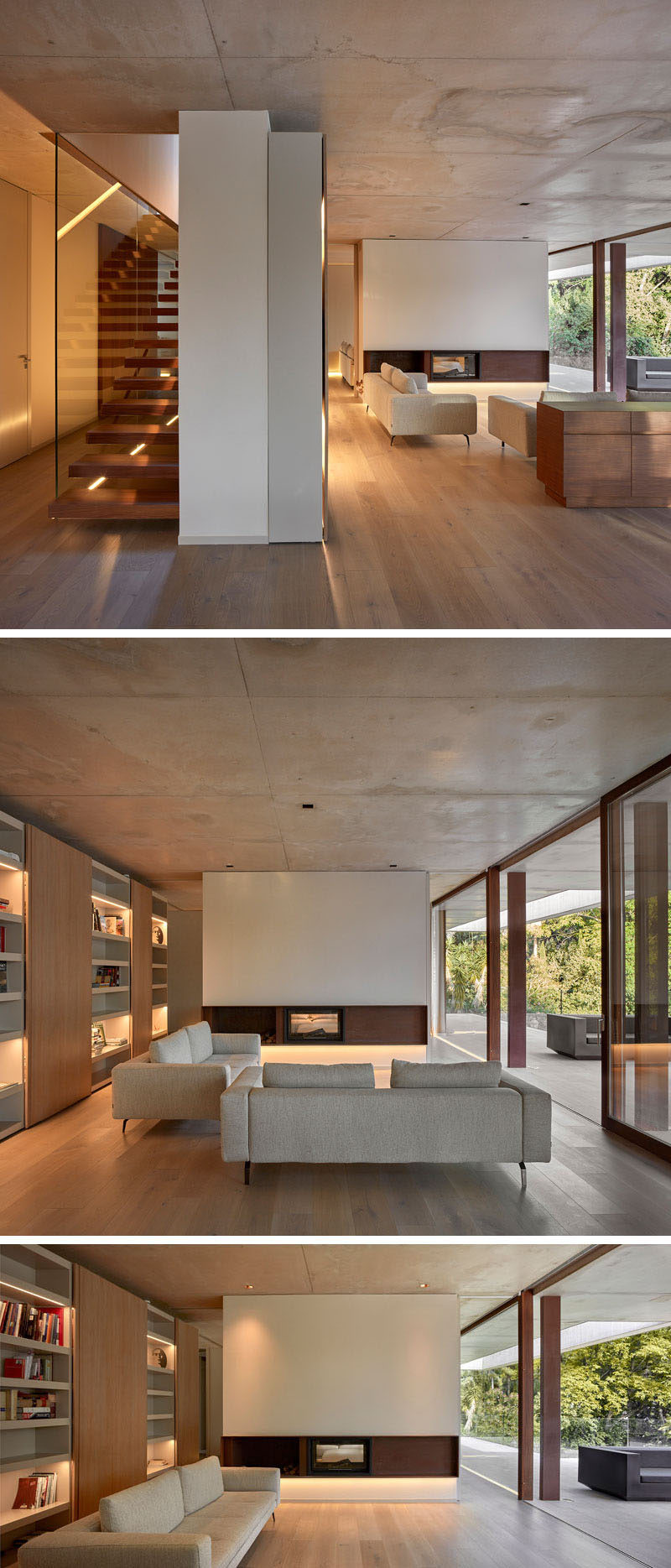 ---
Just off the living room is a covered outdoor living area that looks over the backyard.
---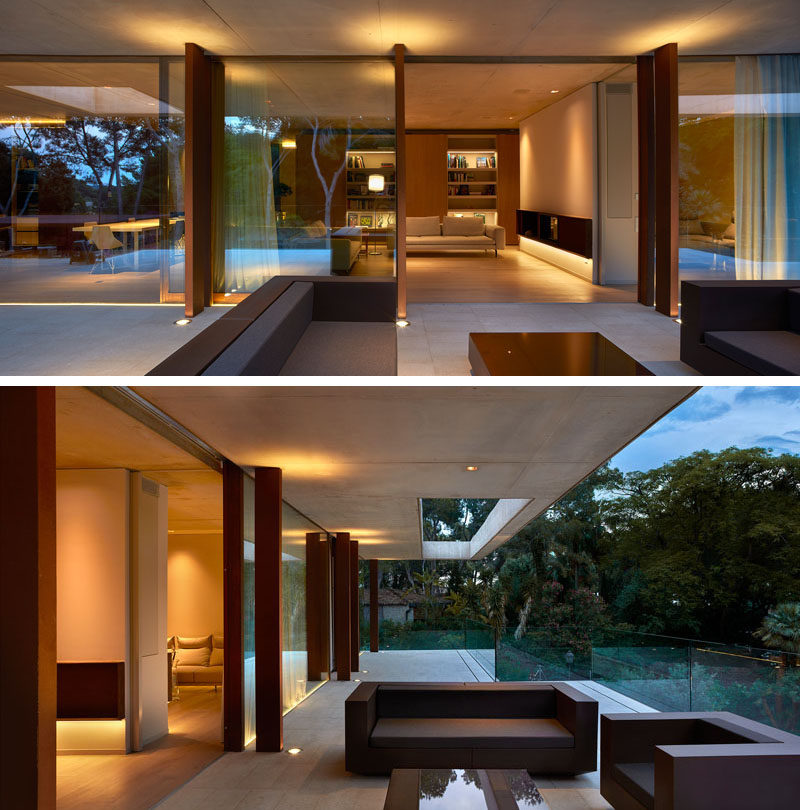 ---
Apart from the outdoor living area, there's also an alfresco dining area that sits beneath a pergola.
---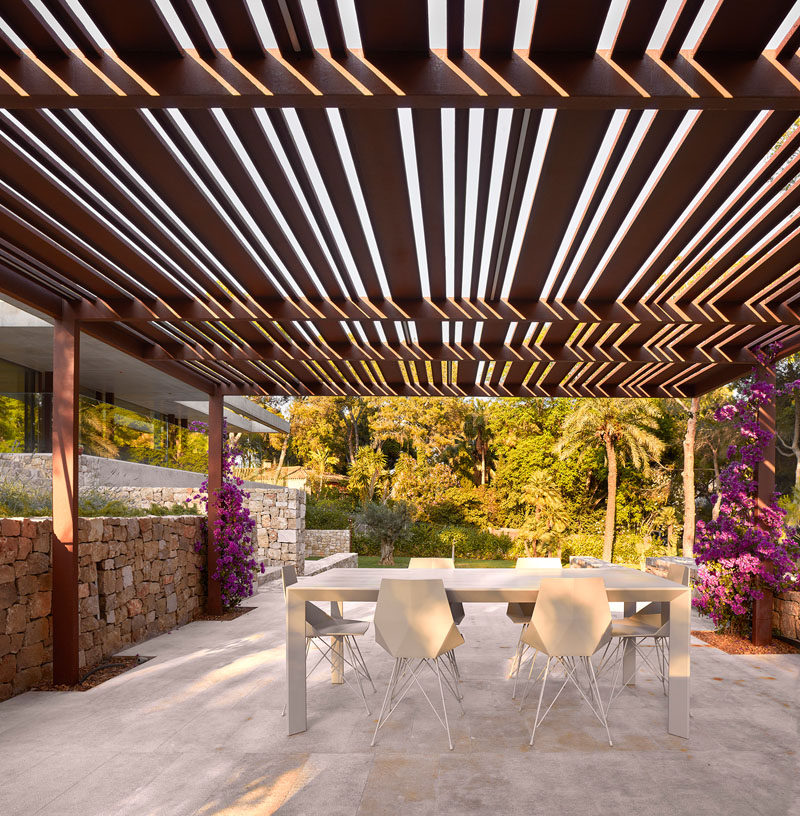 ---
From the backyard you can look back and see how the house sits on the sloped lot. The three floors of the home are broken up into sleeping quarters on the lower floor, the living areas on the main floor and a home office on the top of the house.
---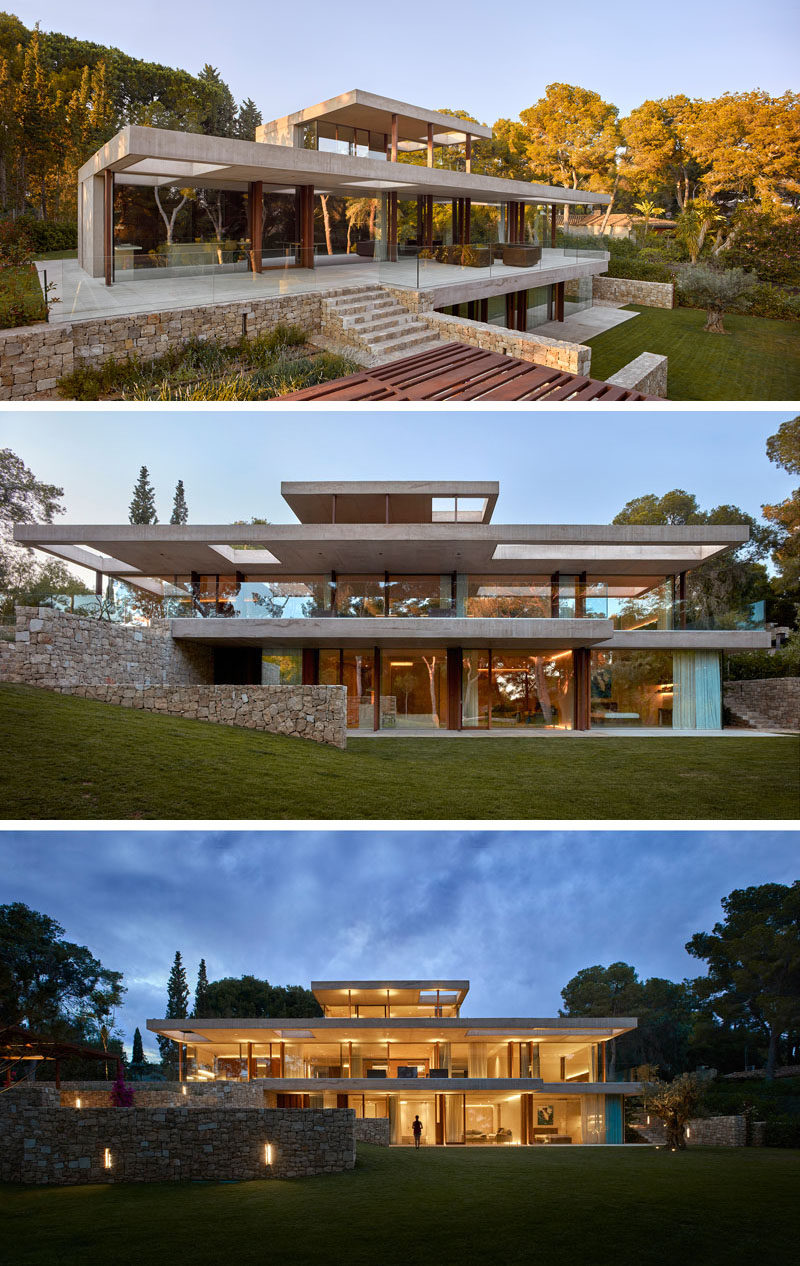 ---
Back inside, the dining room is minimal with white table and chairs, while a wood wall slides open to reveal the kitchen behind it.
---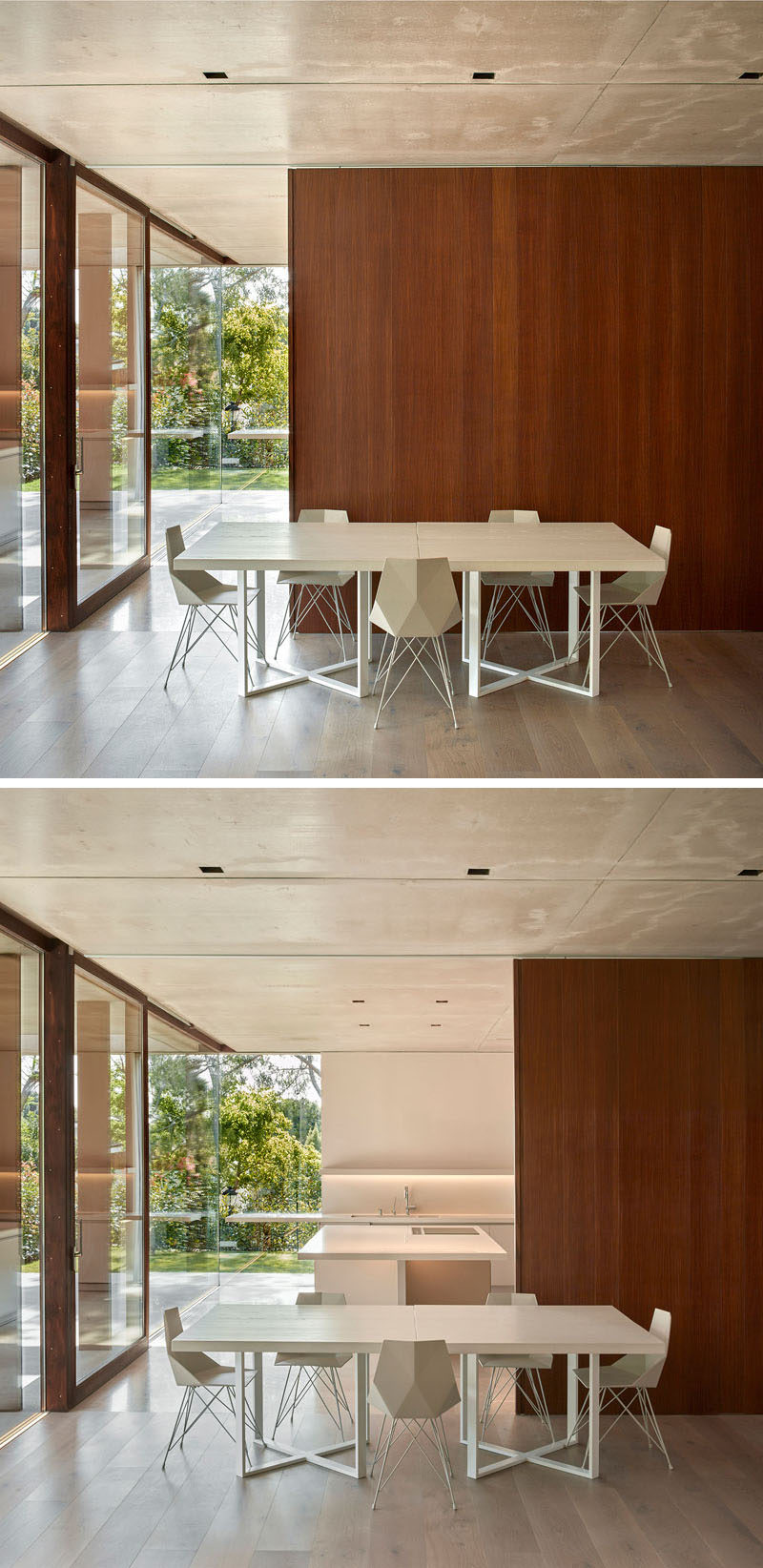 ---
In the kitchen, floor-to-ceiling windows provide ample natural light, while a square kitchen island creates plenty of space for food preparation.
---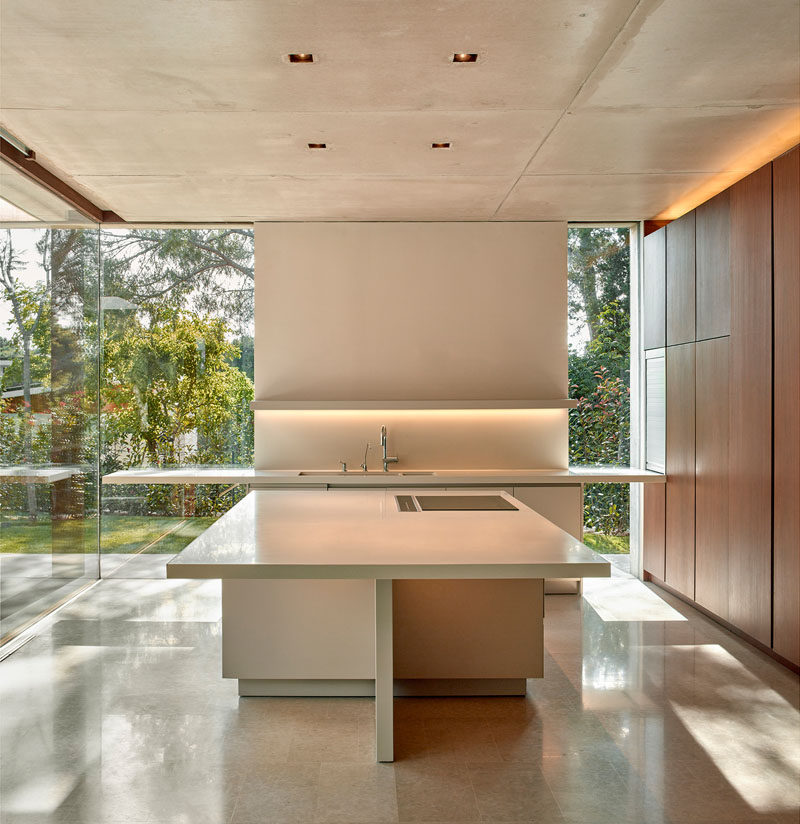 ---
Stairs connect all three floors of the home, and the lit up handrail has been built into the wall.
---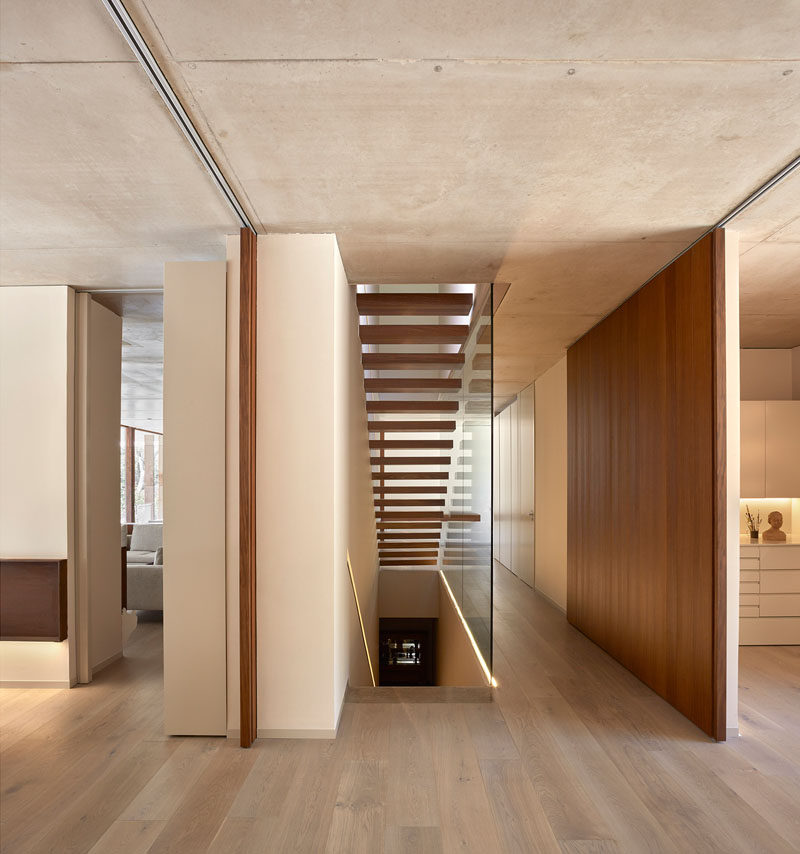 ---
In this bedroom, the headboard has a strip of lighting, while floor-to-ceiling windows and doors open up to the backyard.
---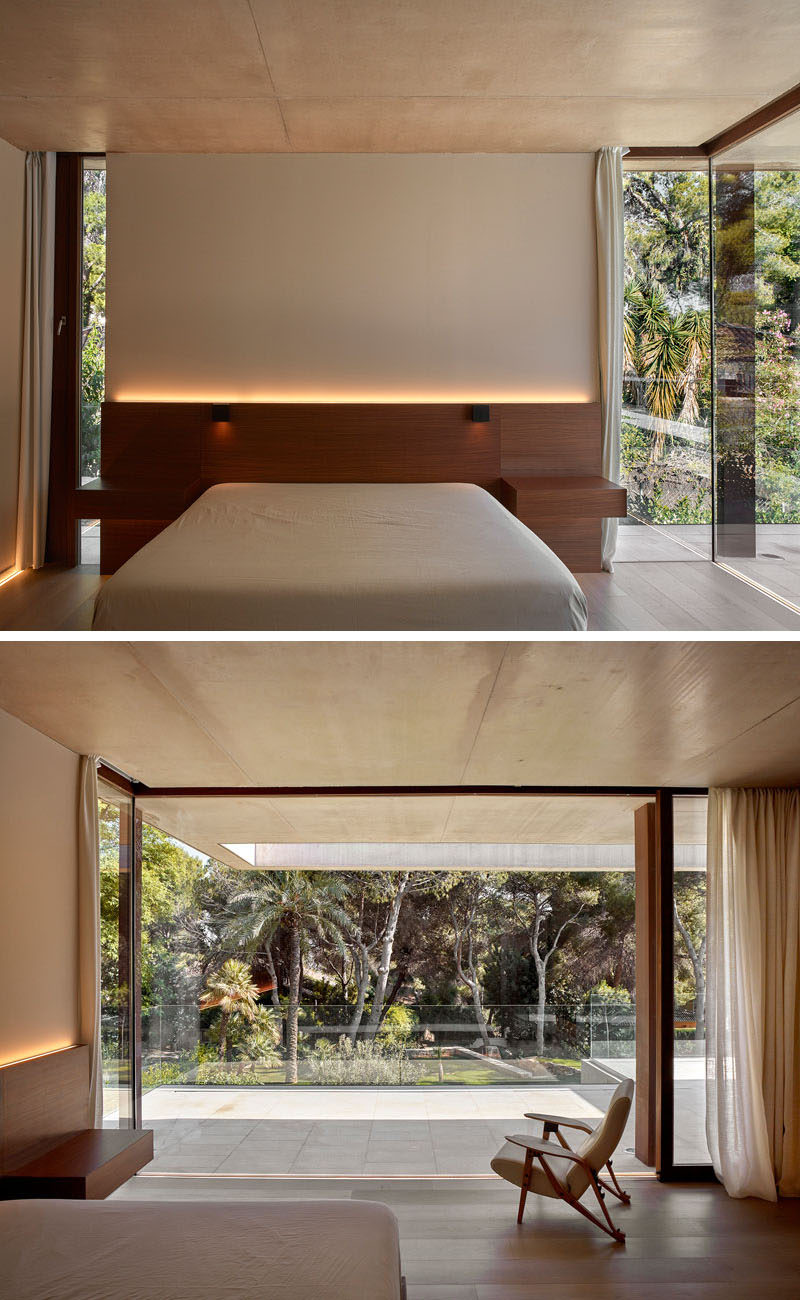 ---
In the bathroom, the large double sink floating vanity and mirror are backlit, creating a calming ambiance. There's also an outdoor shower which also has hidden lighting.
---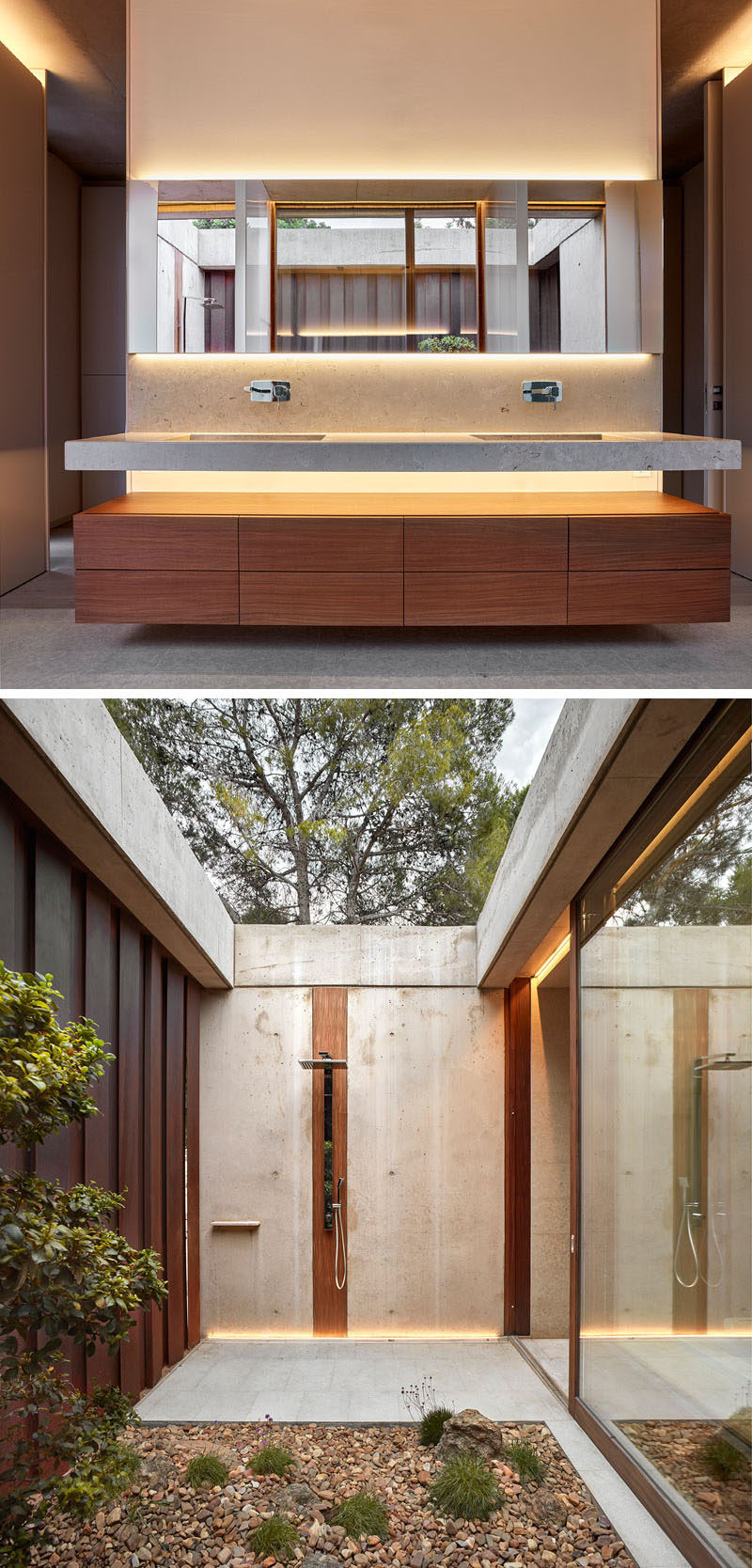 ---
Up on the top of the house there's a room that's been set up as an office that has views of the surrounding landscape.
---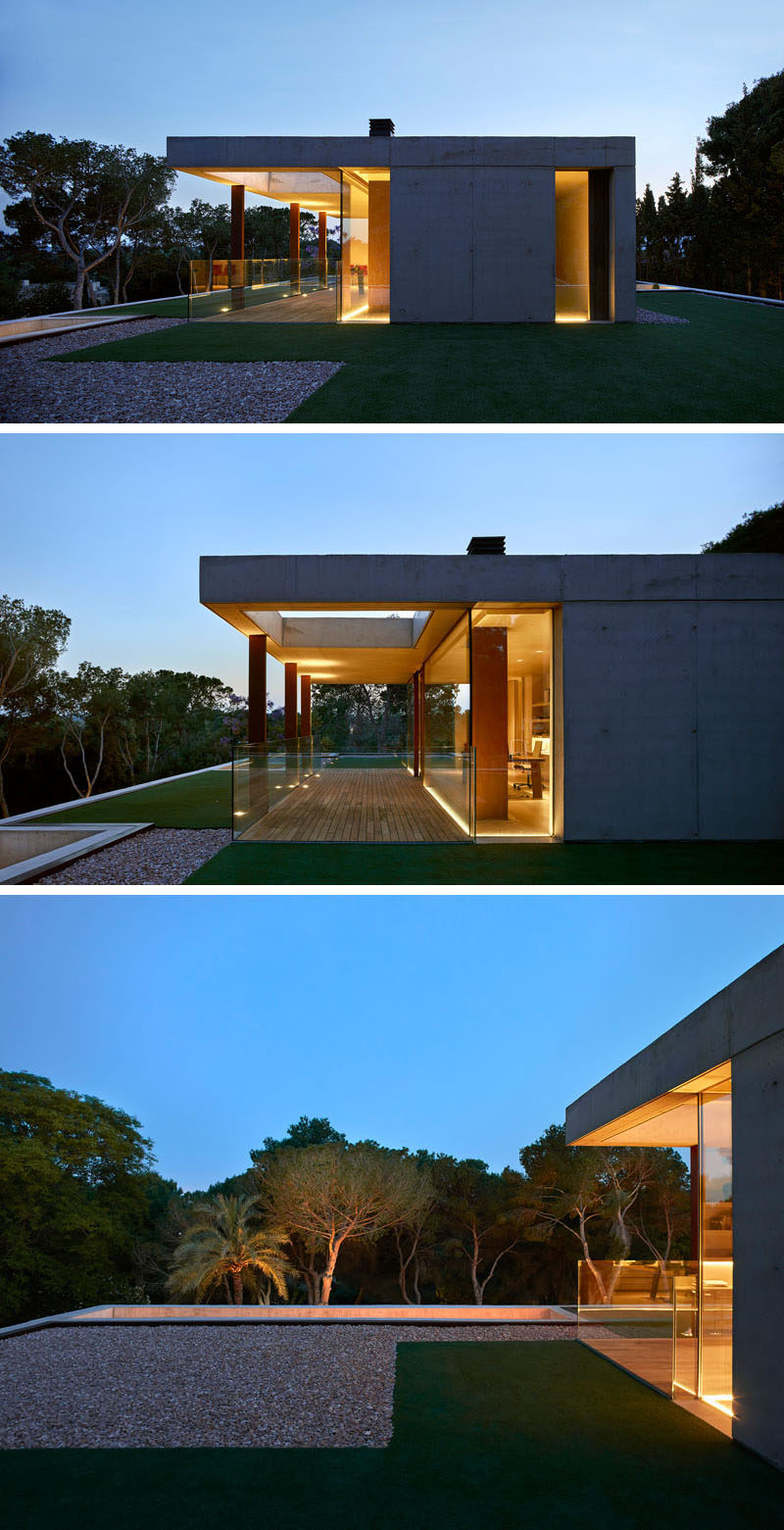 Architect Ramón Esteve / Collaborating Architects Anna Boscà, Estefanía Pérez, Jacobo Mompó, María Martí / Collaborators REE Tudi Soriano / Structures Prodein Ingeniería / Technical Architect Emilio Pérez