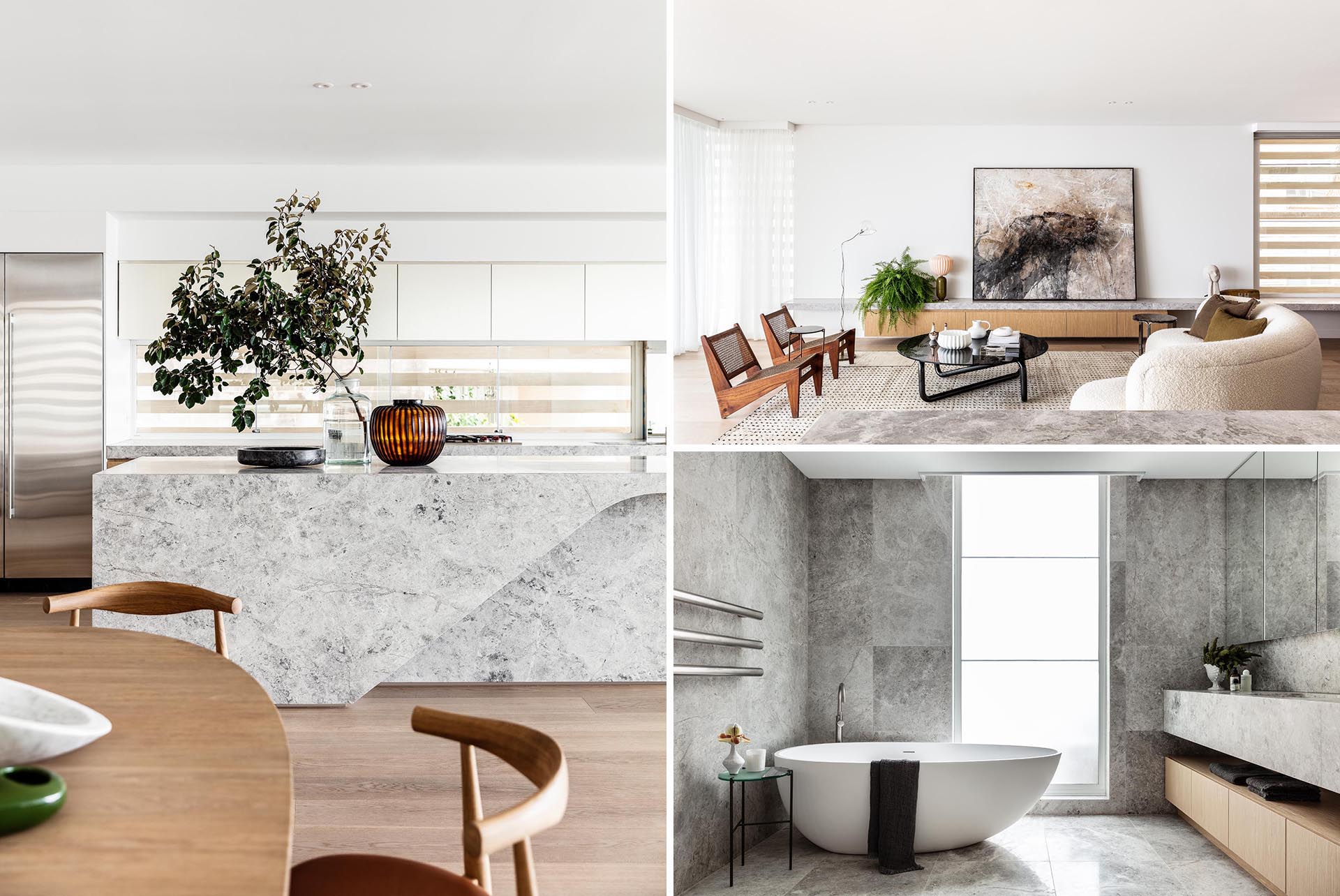 Mim Design together with Koichi Takada Architects, have completed a modern home in Sydney, Australia, as part of six residences for property developer CostaFox.
Surrounded by the sandstone cliffs of Sydney's iconic beaches, the interior has been inspired by Japanese minimalism and a reverence for nature.
Stepping inside, we see there's a small sitting area with a leather chair and wood slat wall that flows onto the ceiling.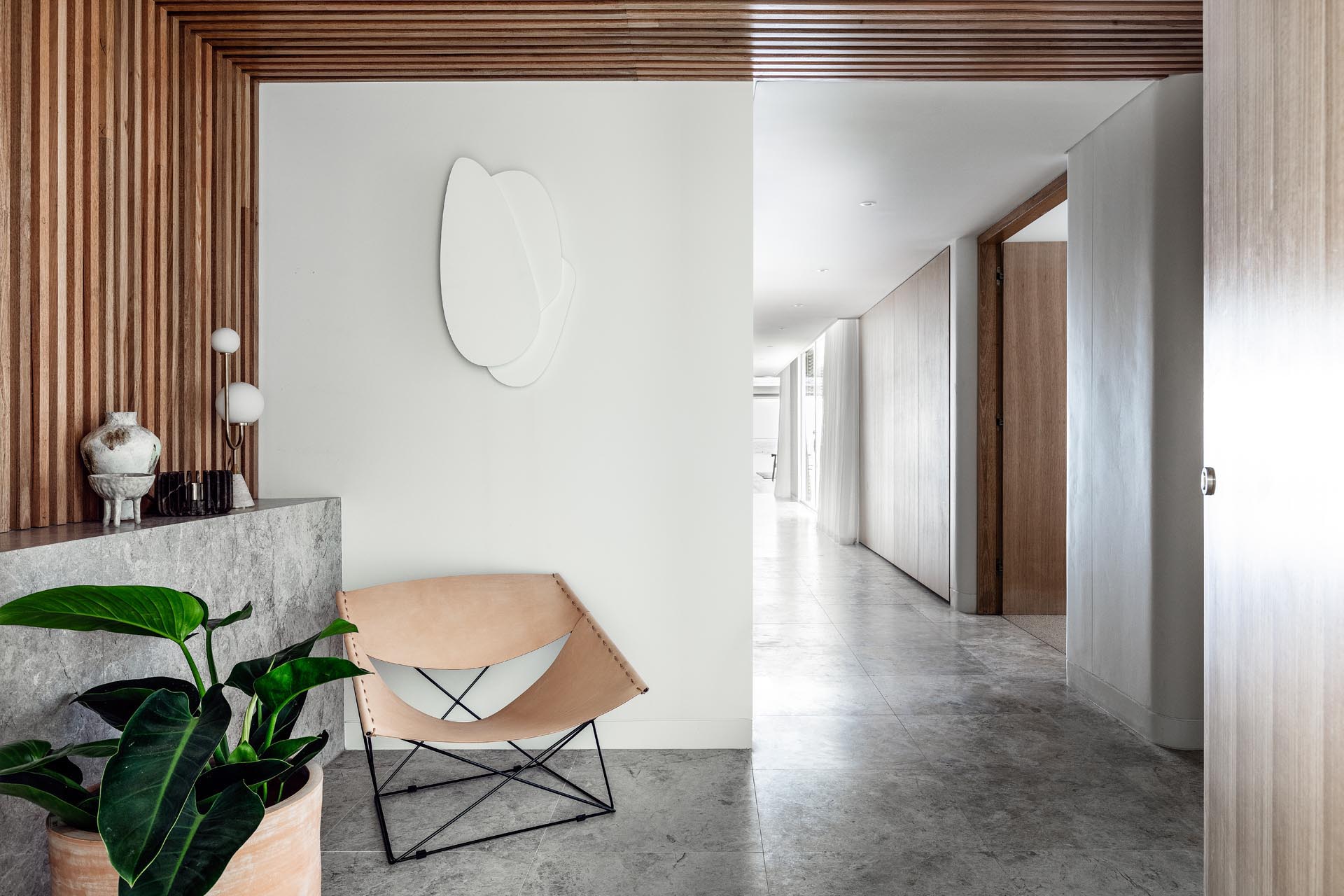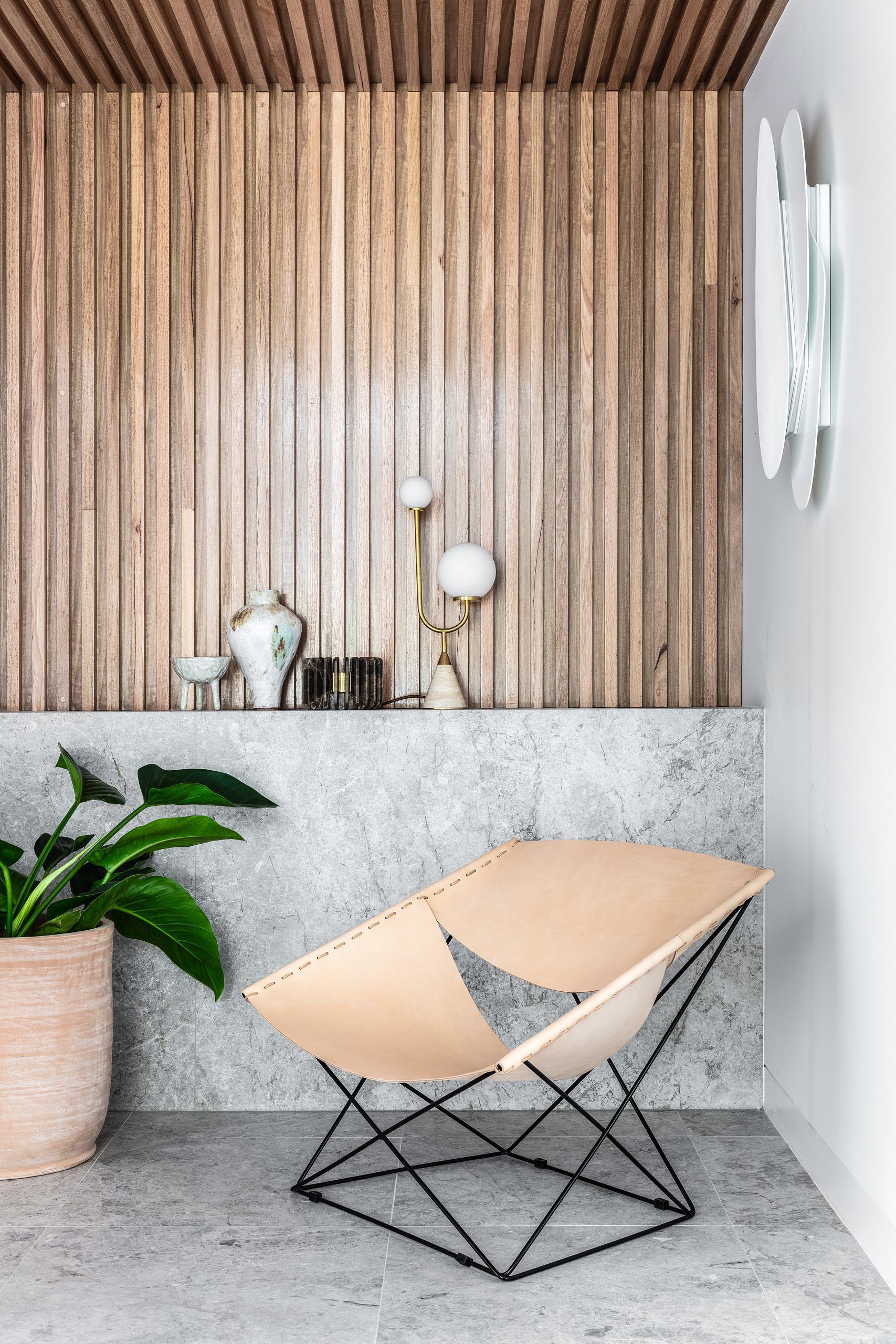 A large rug anchors the living room in the open-plan interior, while a low cabinet provides a place to display artwork, plants, and decor, and a curved sofa keeps things casual.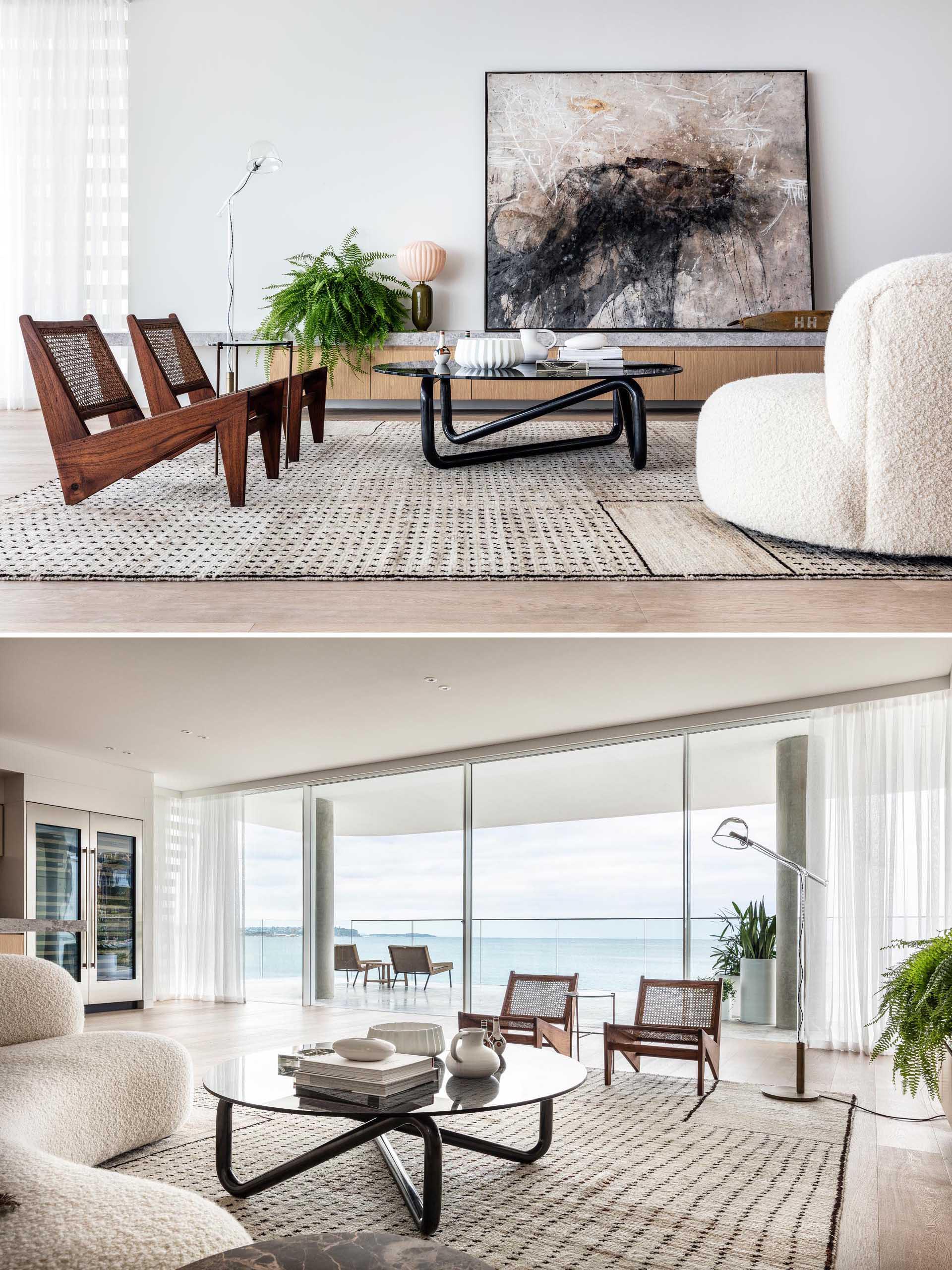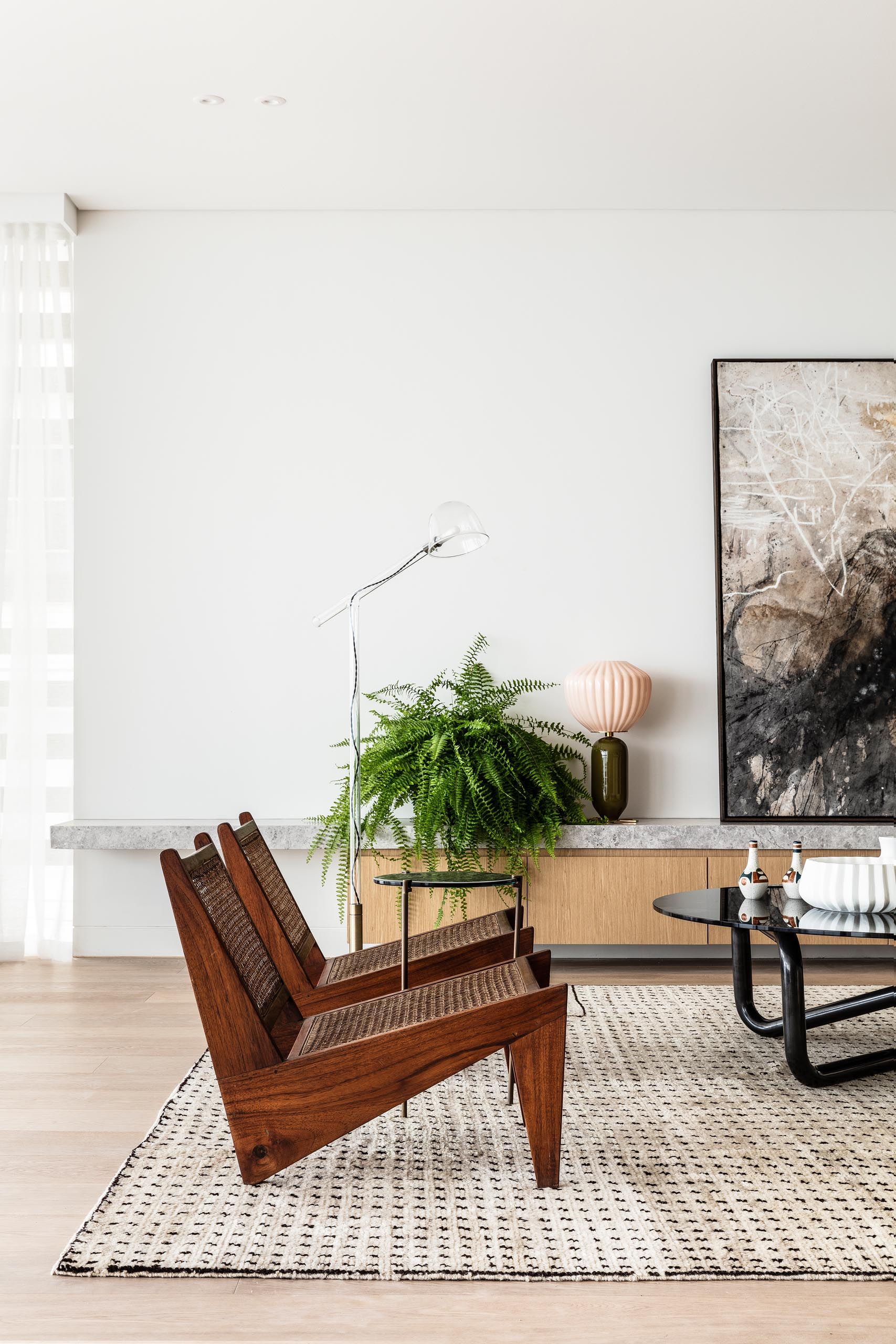 On the wall opposite the living room is the kitchen. A monolithic natural stone kitchen island is a sophisticated balance of sculptural and free-flowing form, while pendant lights hang above the end of the island that's cantilevered.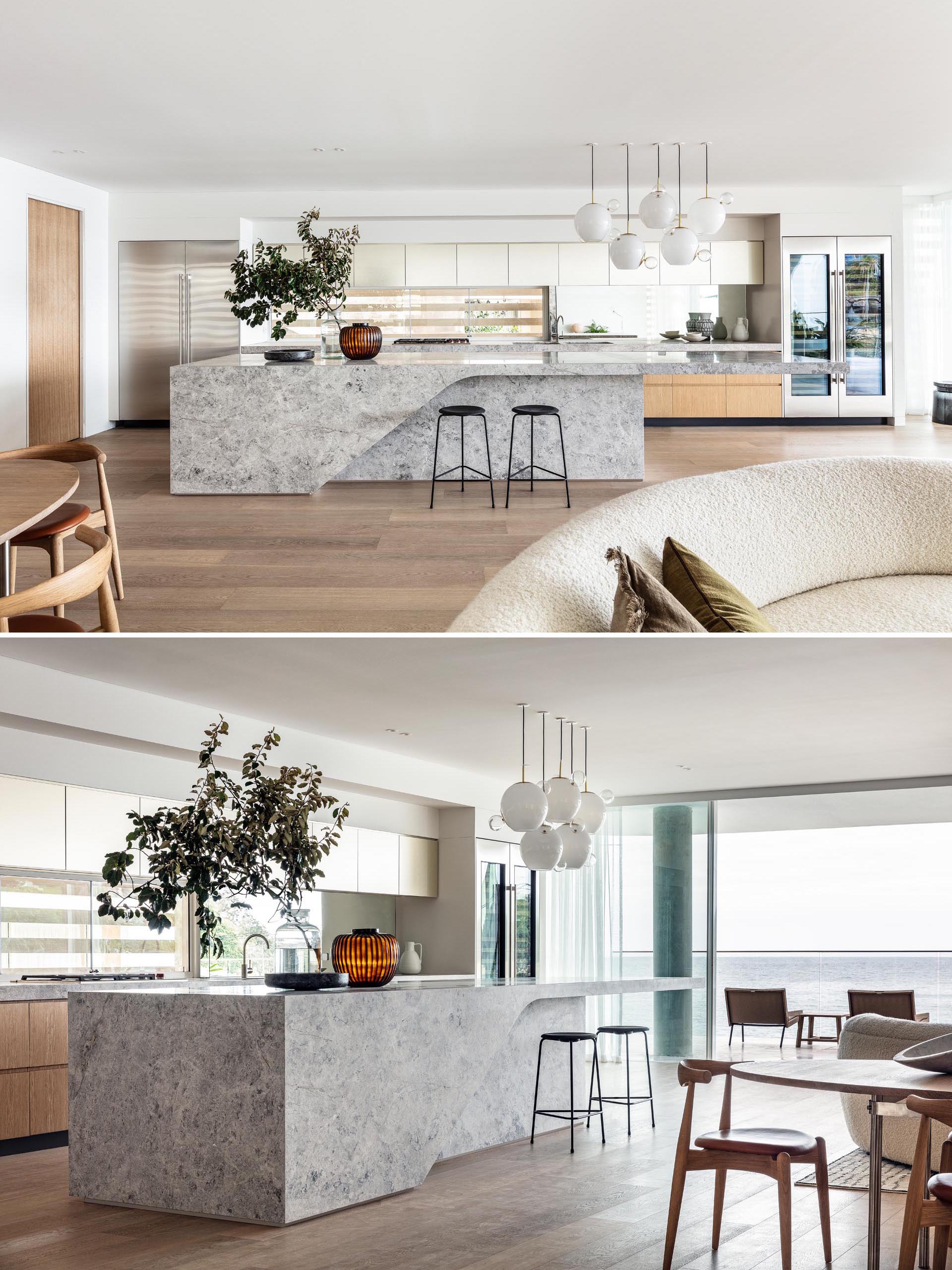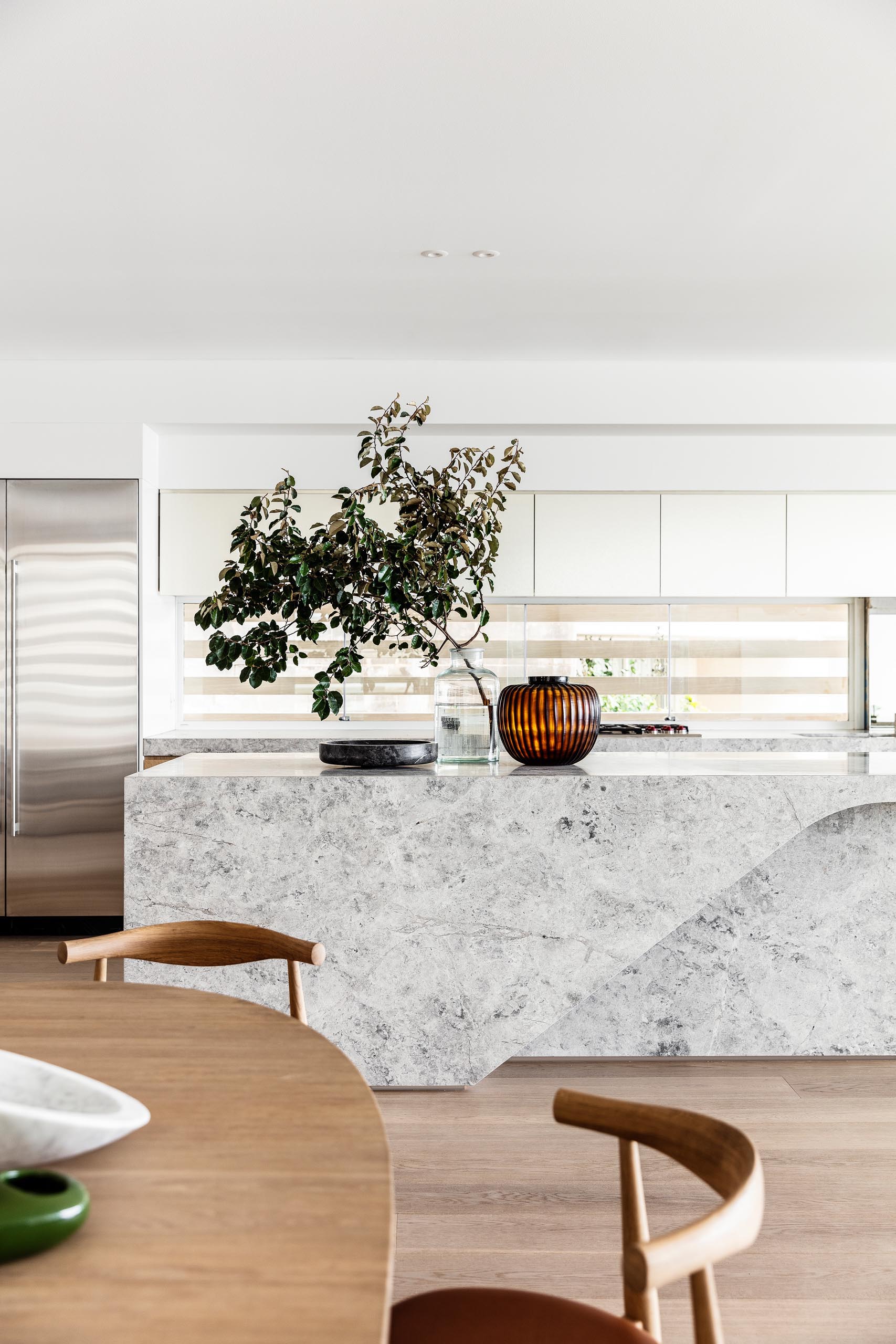 The dining room has been kept simple and modern, with an oval dining table and chairs, all of which are made from wood.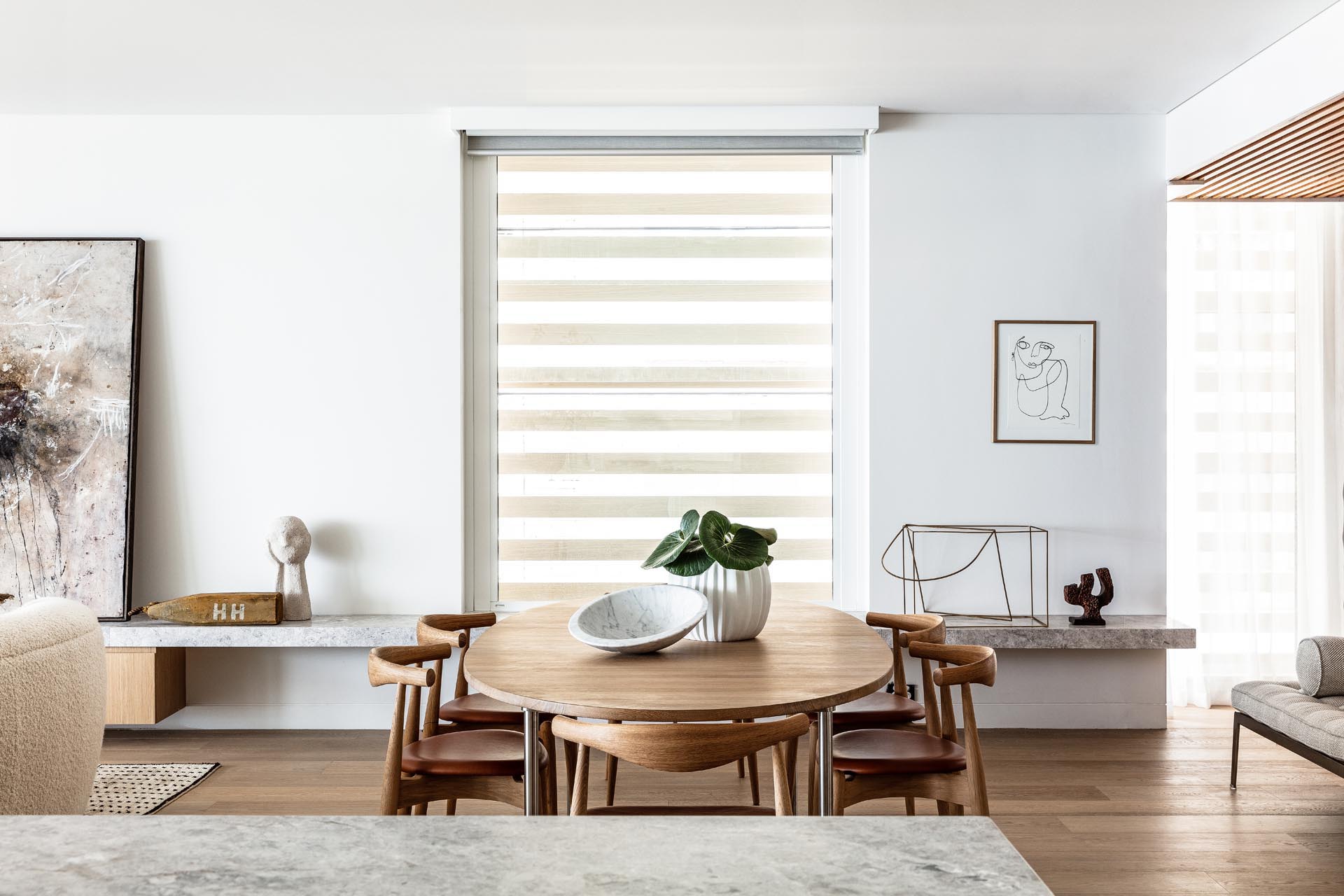 Next to the dining area is the home office. A floating stone desk lines the wall, while the wood slats make another appearance in the interior, this time on the ceiling.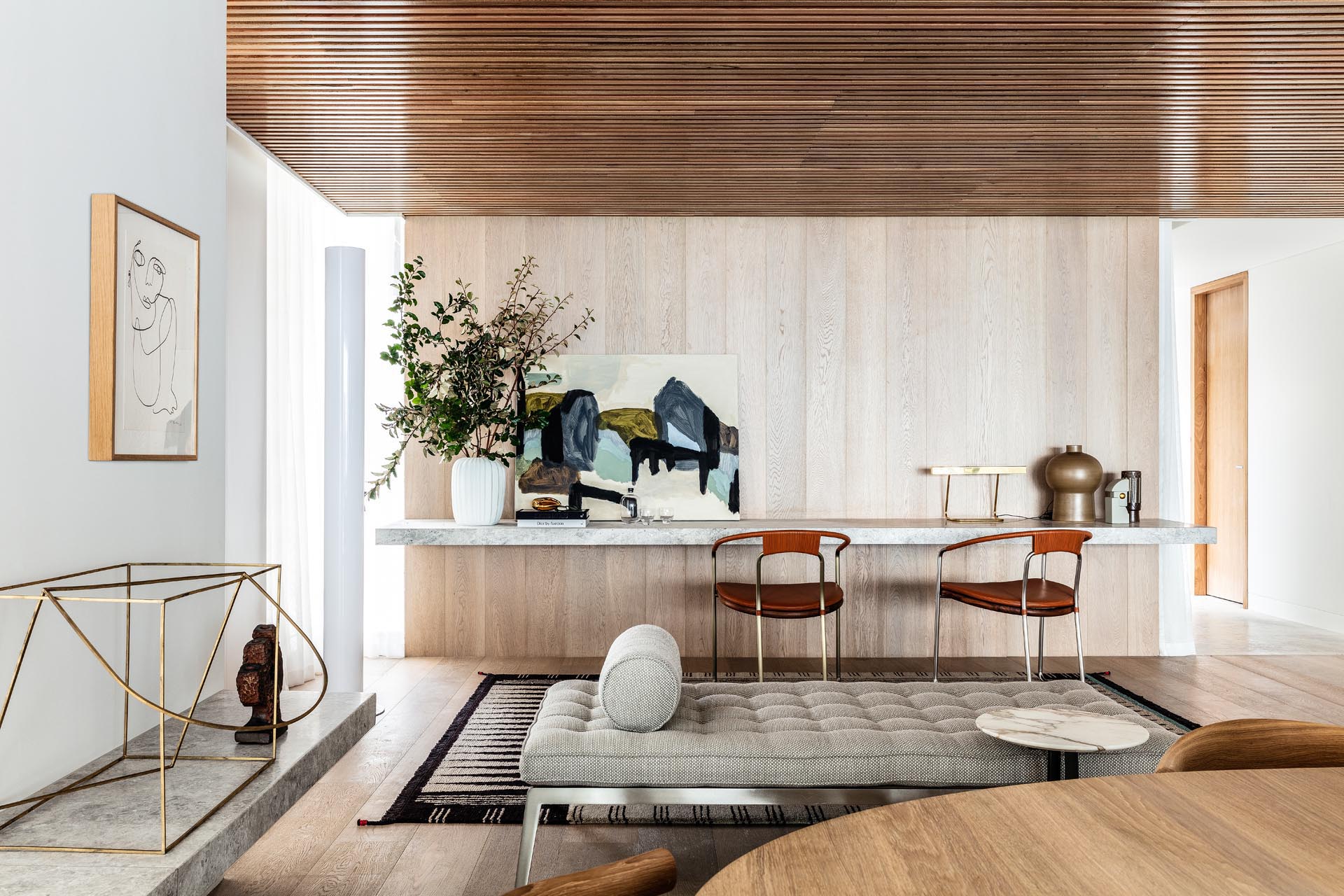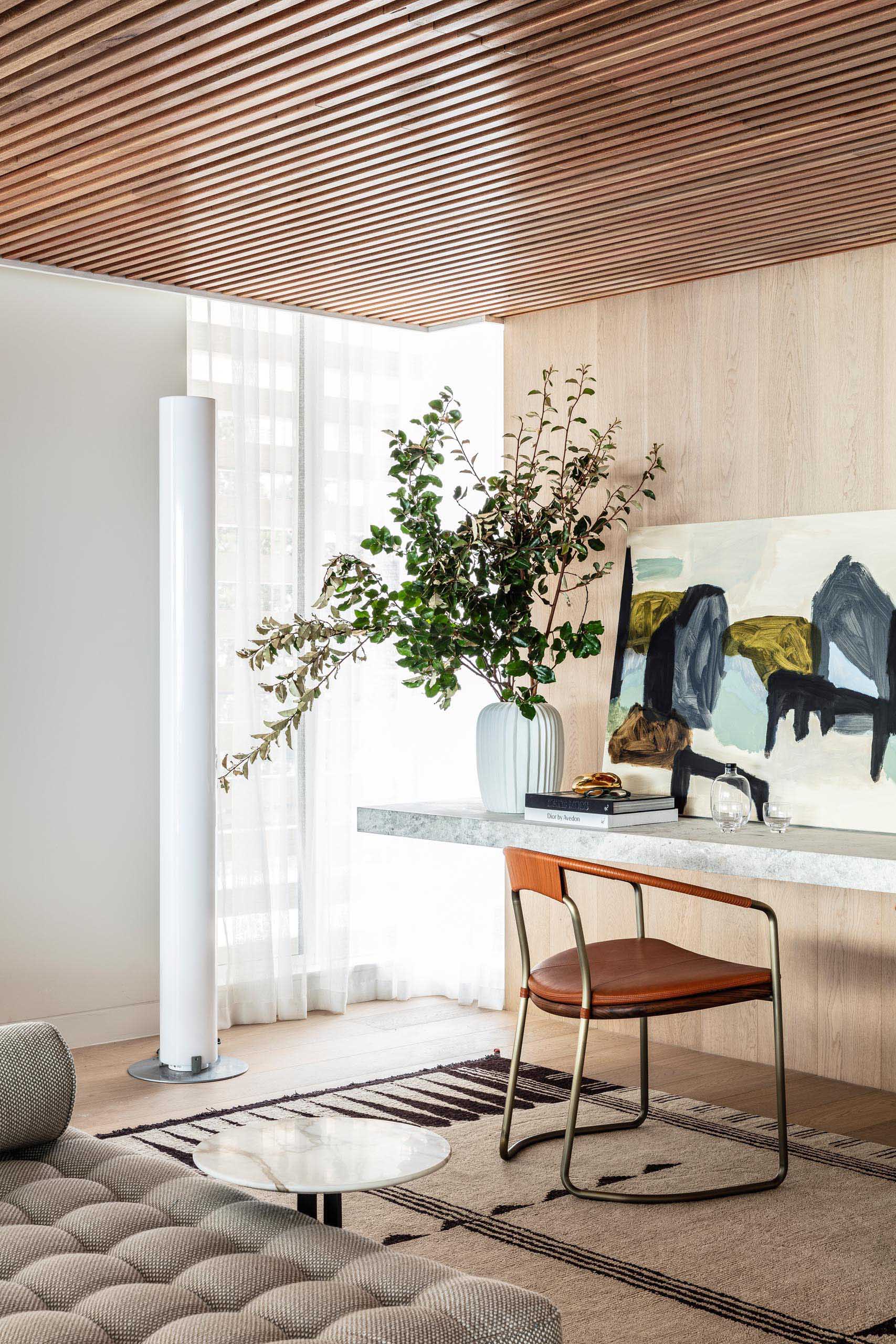 In the master bedroom, a charcoal wall and grey curtains create a bold accent for the space. Adjacent to the bedroom is a walk-in closet that has plenty of storage for clothes and also includes a stone bench by the window.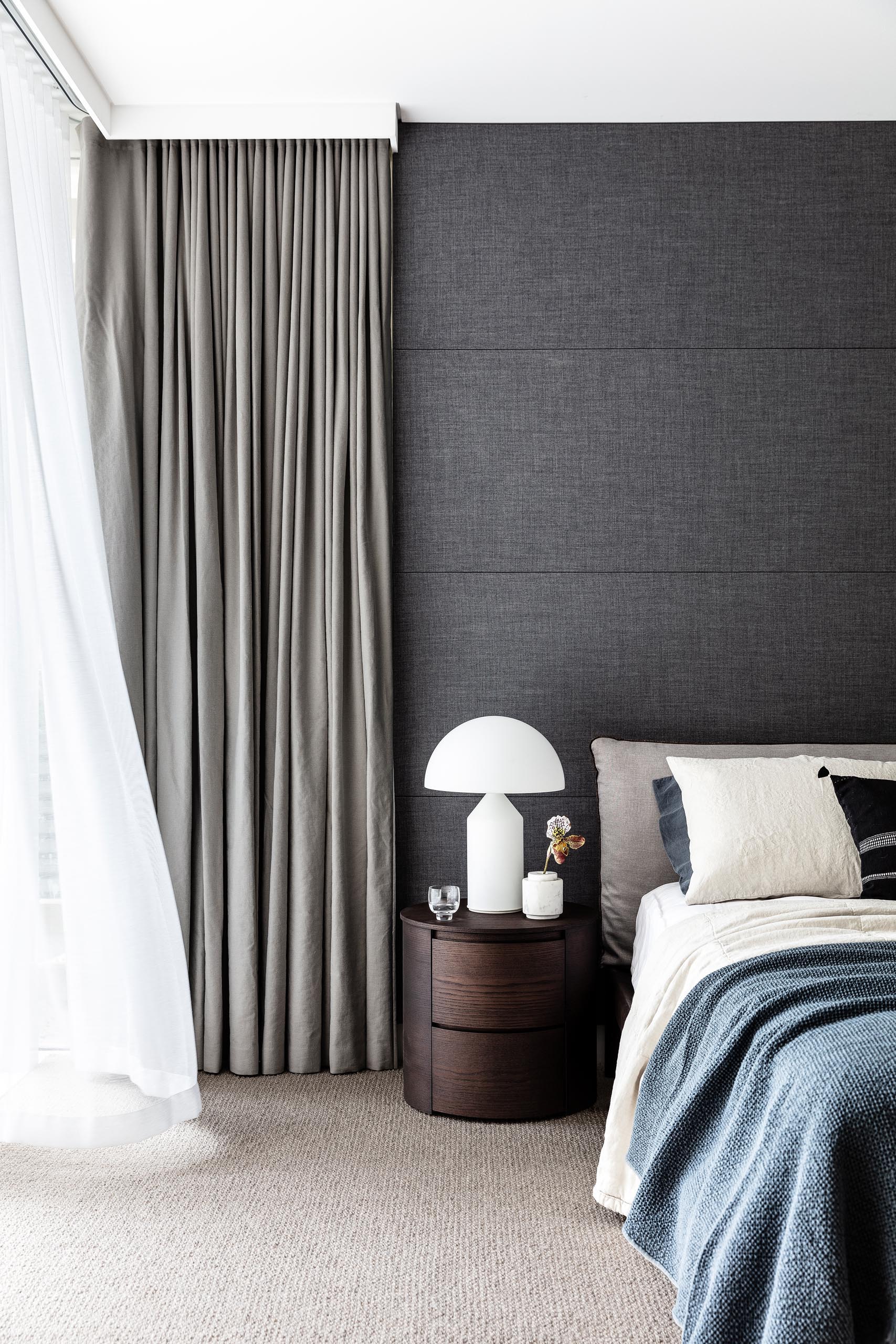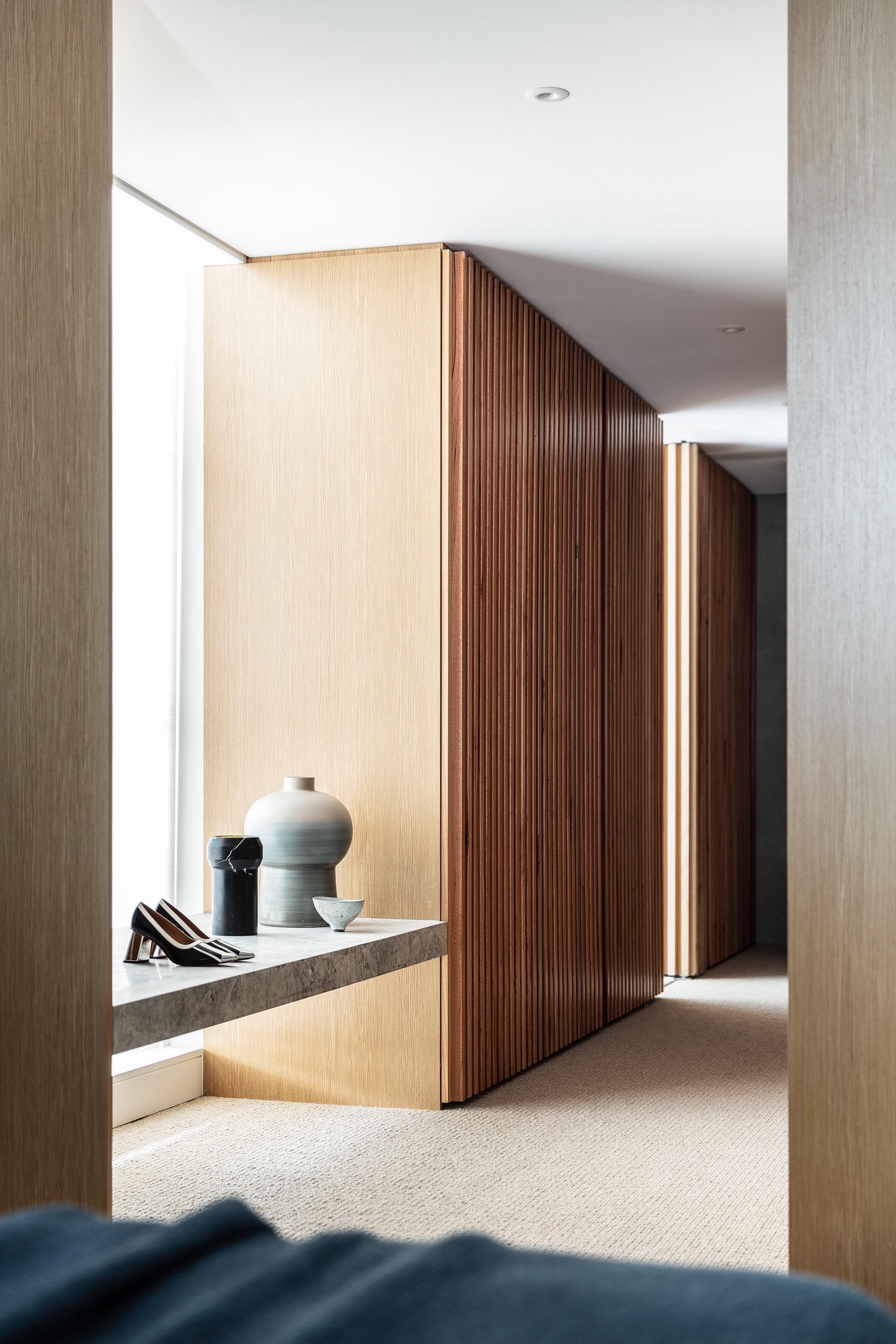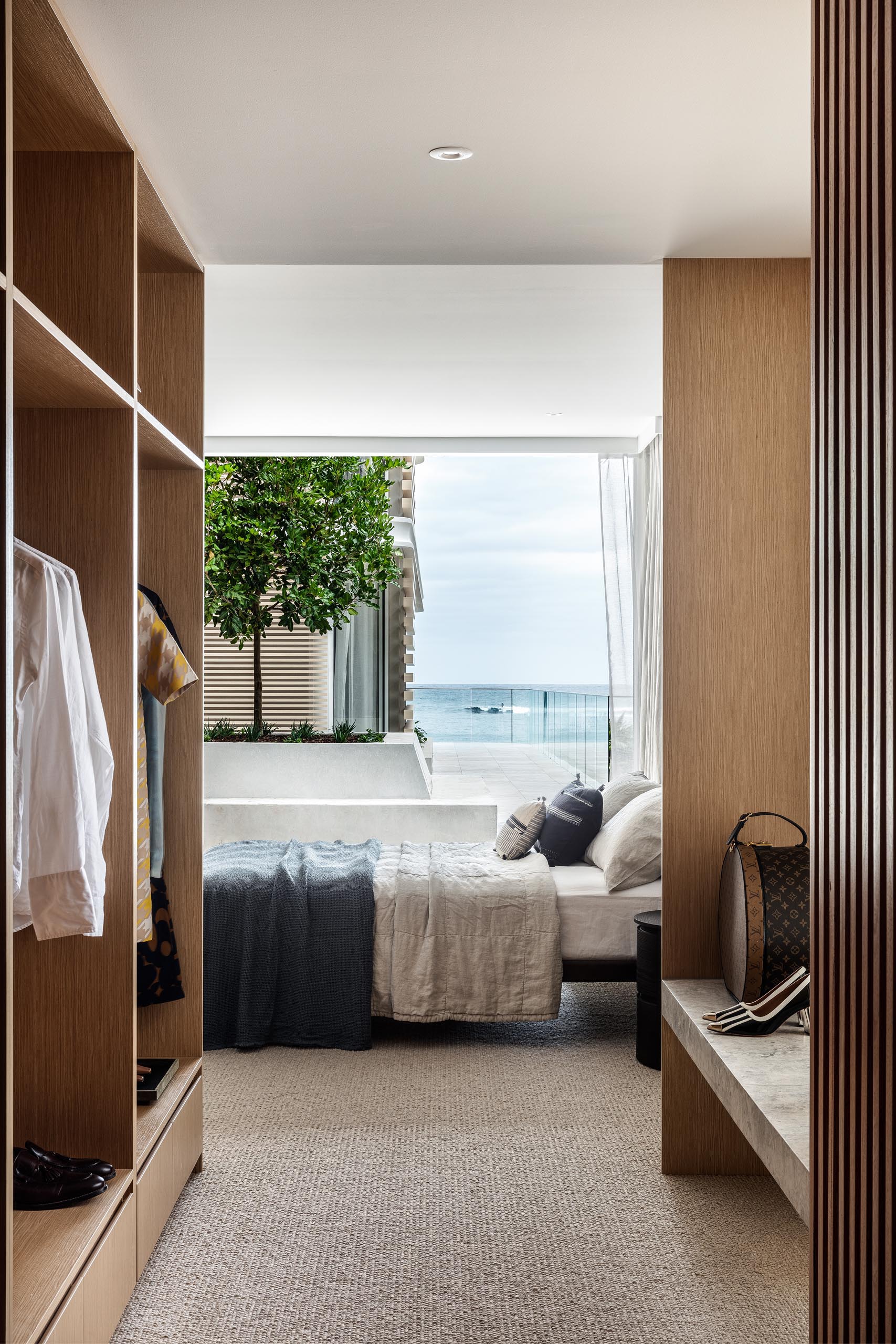 In the master bathroom, natural stone with a grey finish covers the walls and floors, as well as the vanity. A floor-to-ceiling frosted window allows the light to pass through but still allows for privacy.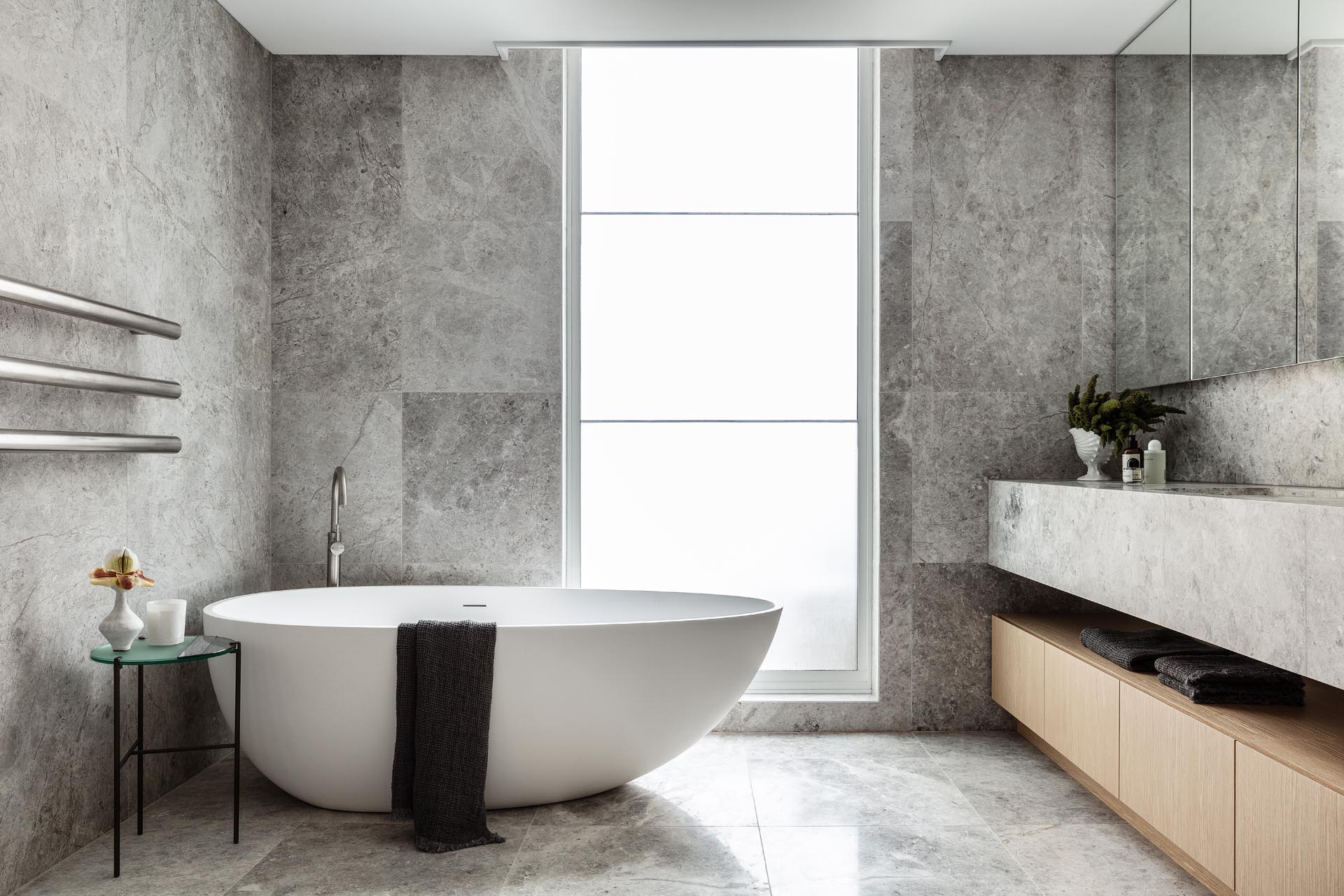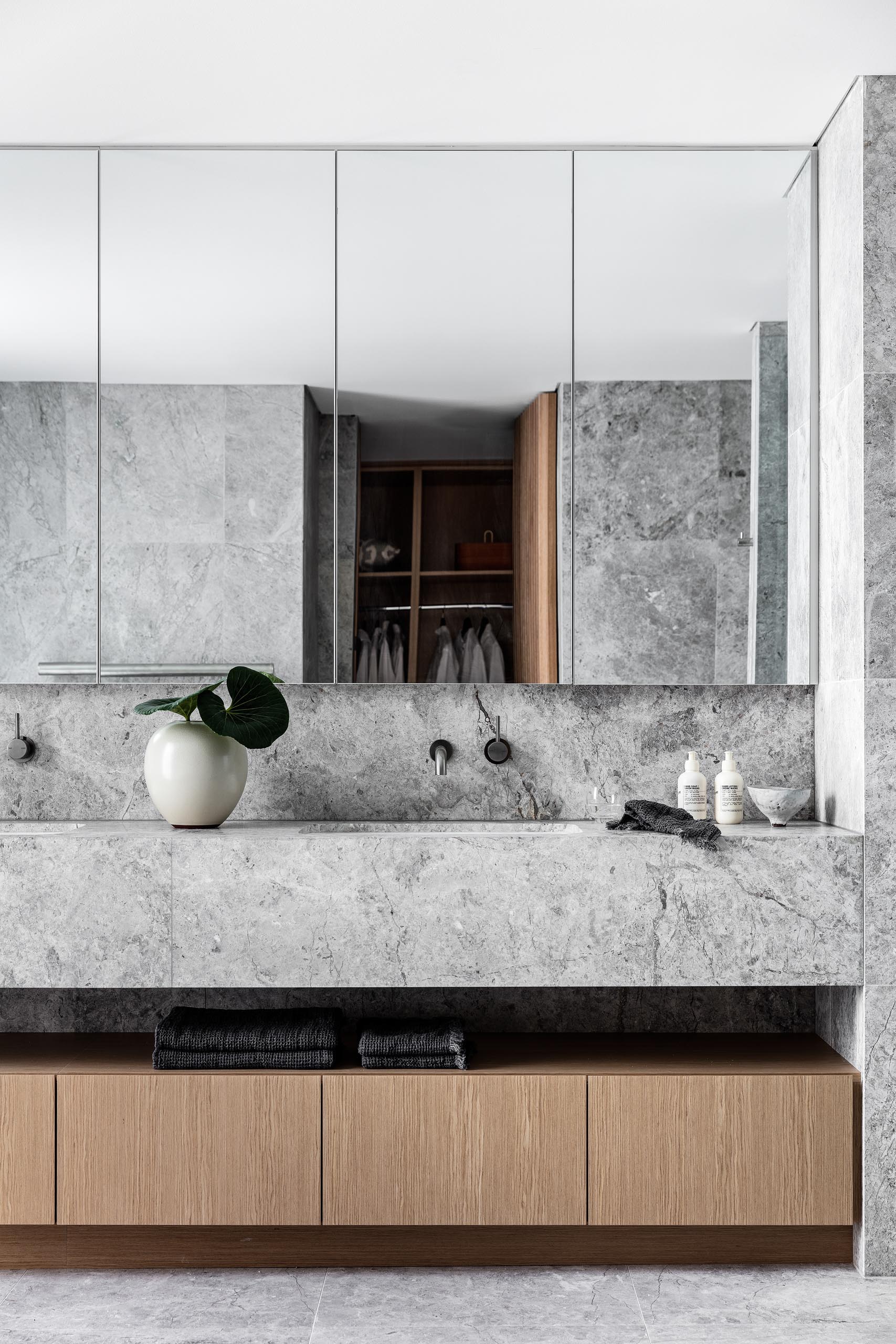 Off the hallway, two wood doors open to another bedroom, where a wood slat wall has been used to create an accent wall behind the bed.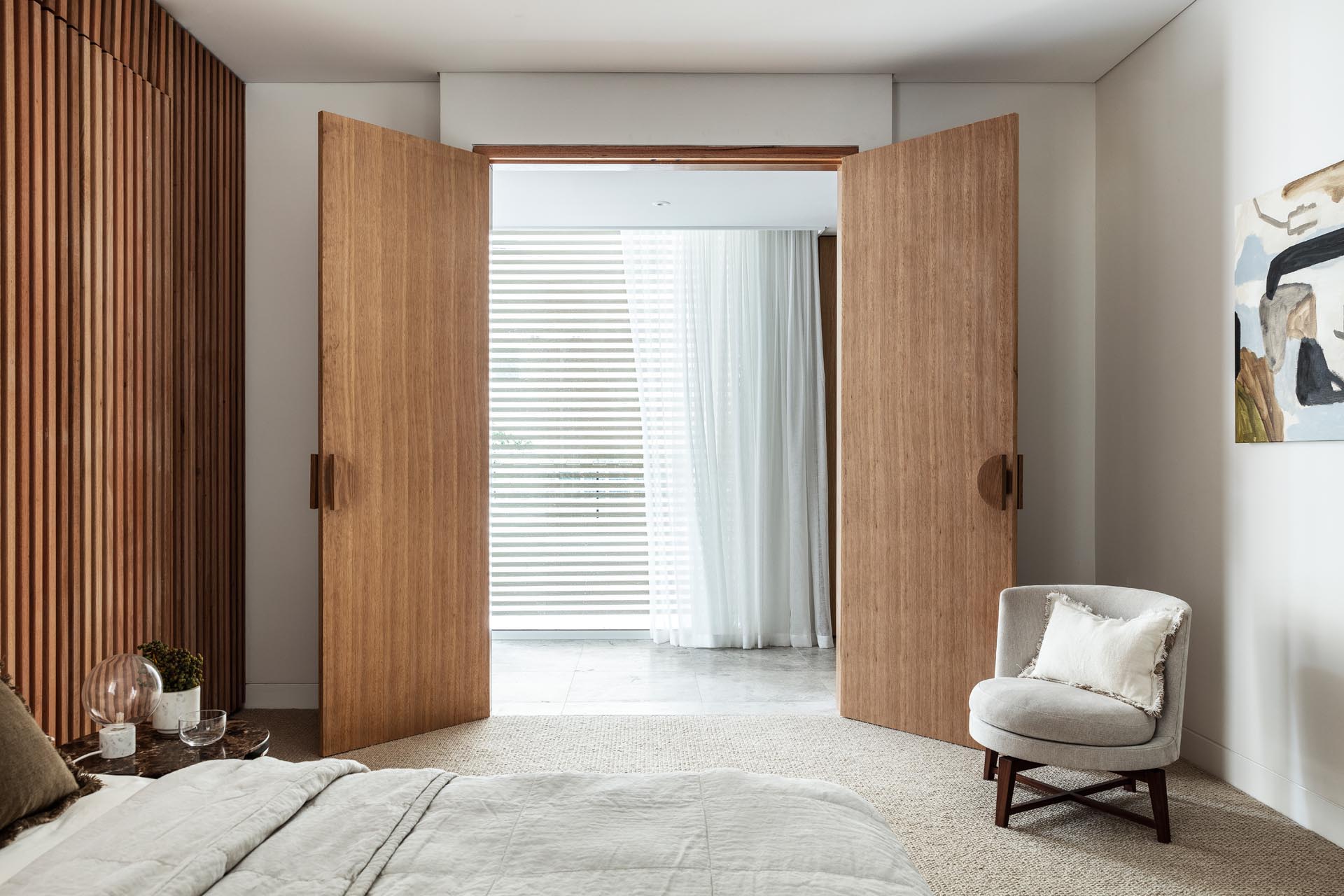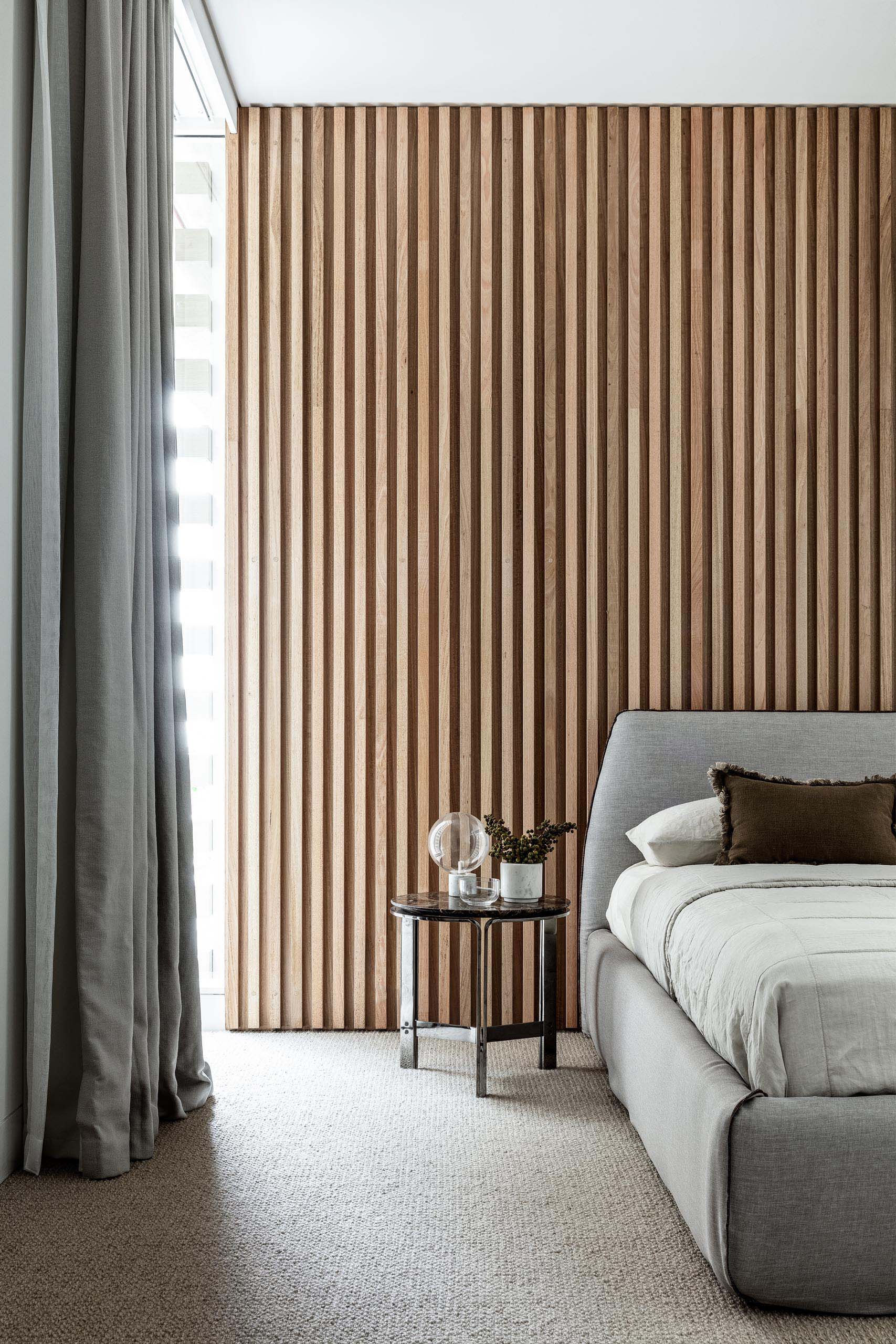 Photography: Tom Ferguson | Interior Architecture: Mim Design | Architecture: Koichi Takada Architects | Builder: Costa Fox | Styling: Steve Cordony