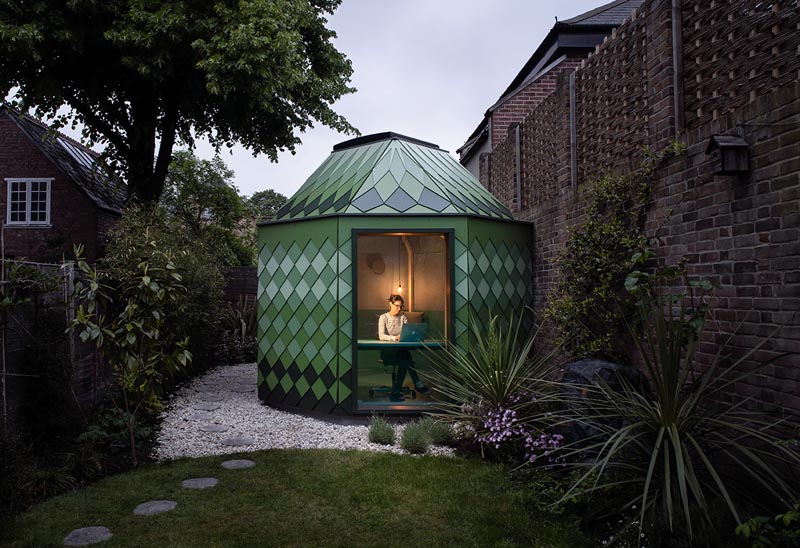 A small home office and guest house was designed by Studio Ben Allen for the backyard of this home in South West London.

Due to their client having two young children and running out of space in their home, they wanted to have a place for family members to work, play, read, sleep or enjoy a moment of peace and quiet.

Inspired by the shape and color of an artichoke, the small green shingle covered backyard building was created as a flat pack kit of parts that were fully fabricated on a CNC machine.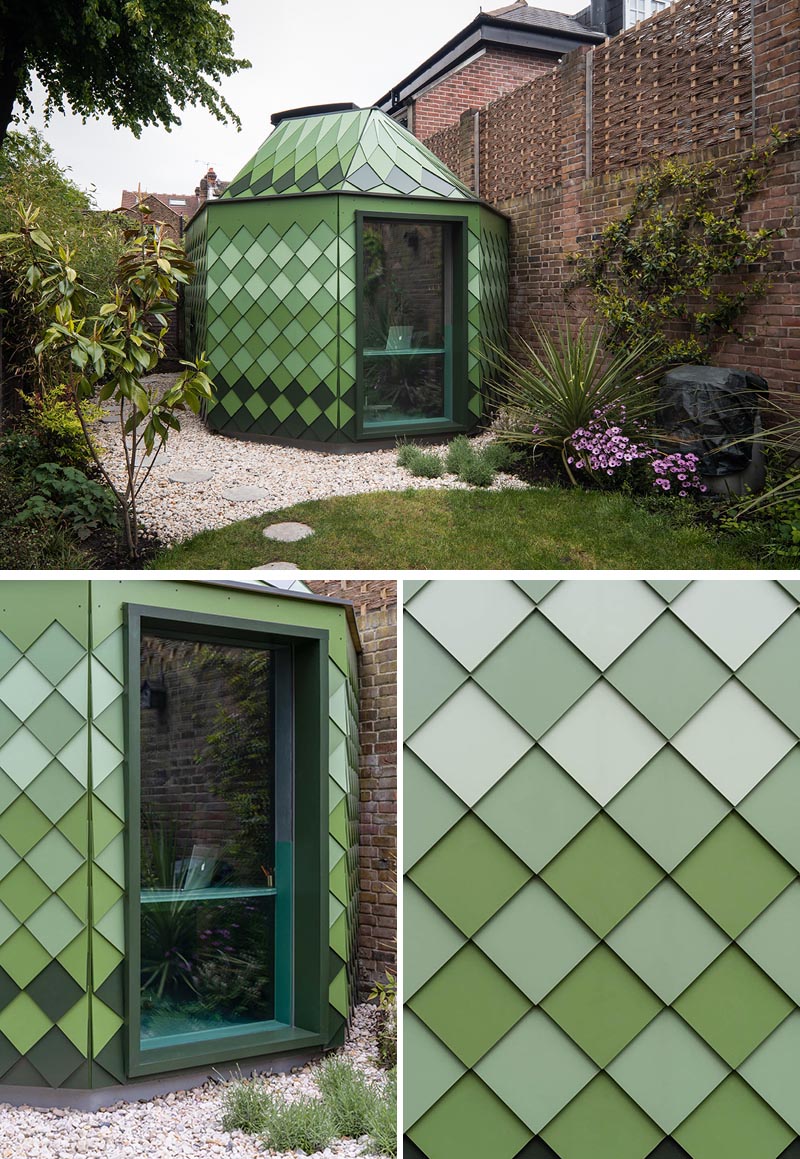 Inside the grey and green interior of the home office, you can see the exposed wood framing that also gives a sense of height to the space, while by the window, there's a desk that fits the angled shape of the walls.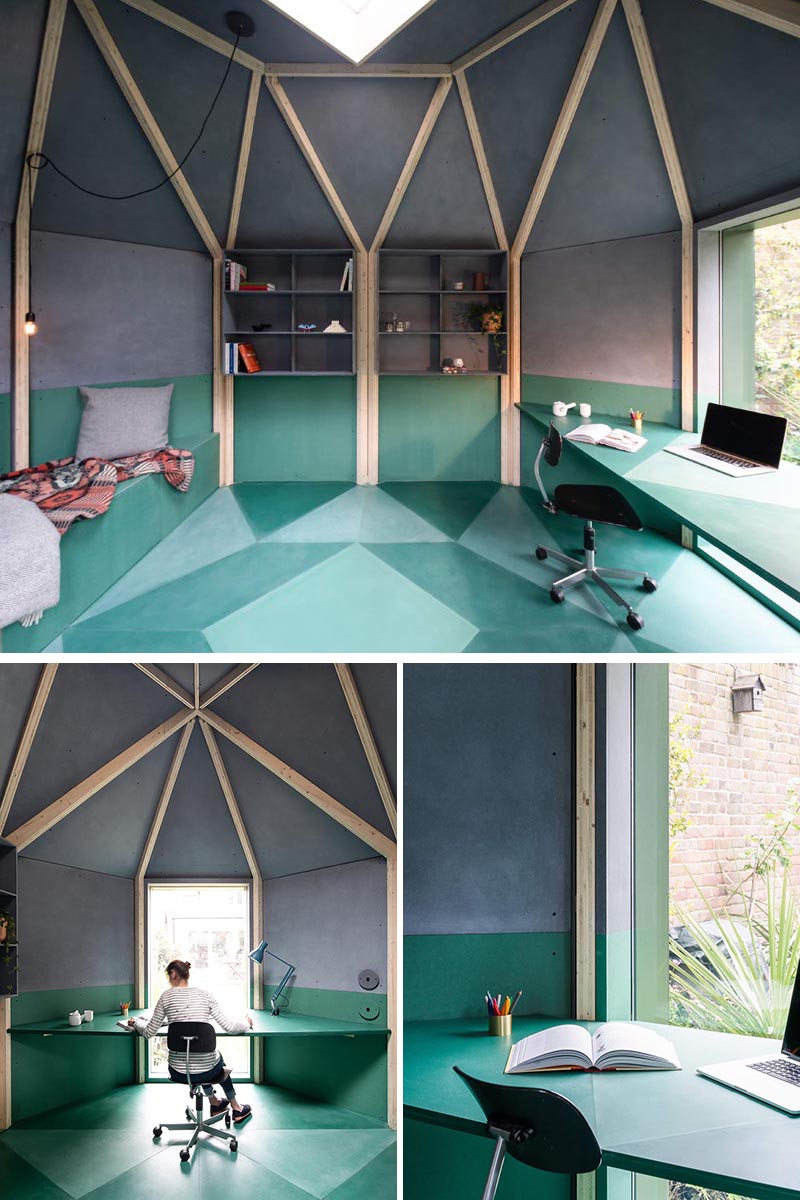 On the wall opposite the desk is a built-in bench. Hidden within the bench is a fold-out bed for guests, or when the children need a nap.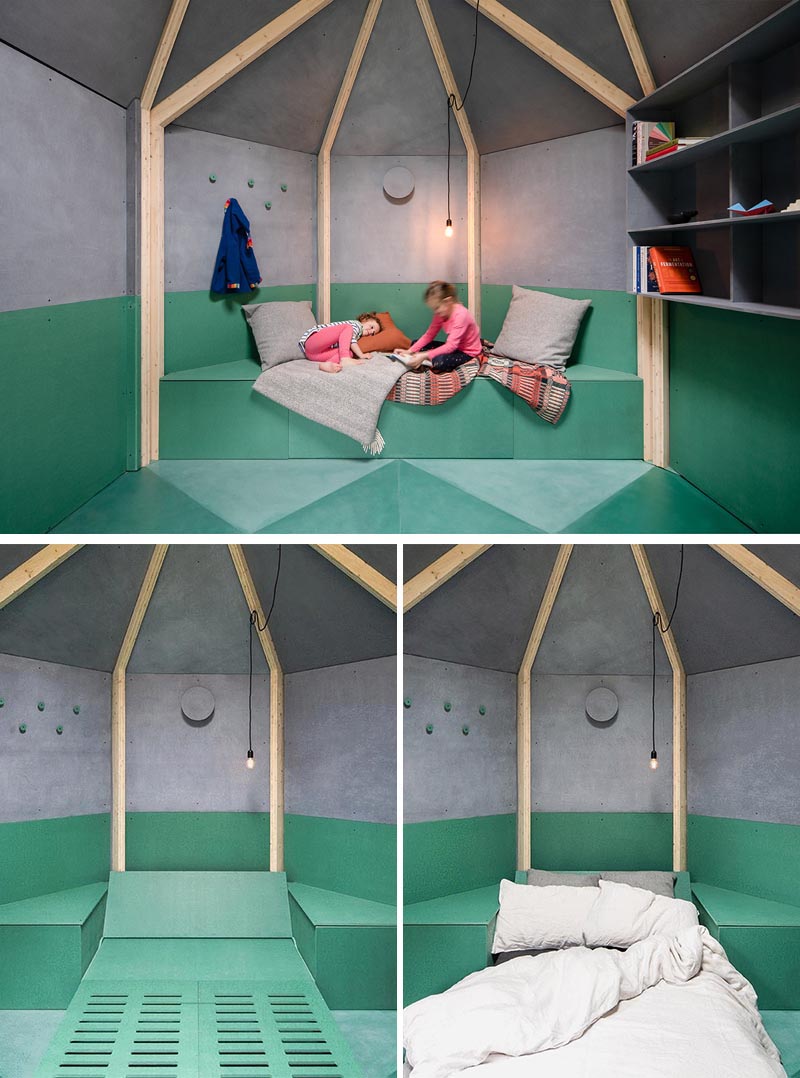 The octagonal wall structure of the backyard home office rises to form a hexagonal roof which then frames a square skylight. There's also underfloor heating, lighting, a roof light and extract fan with humidistat that can all be controlled remotely from a smartphone.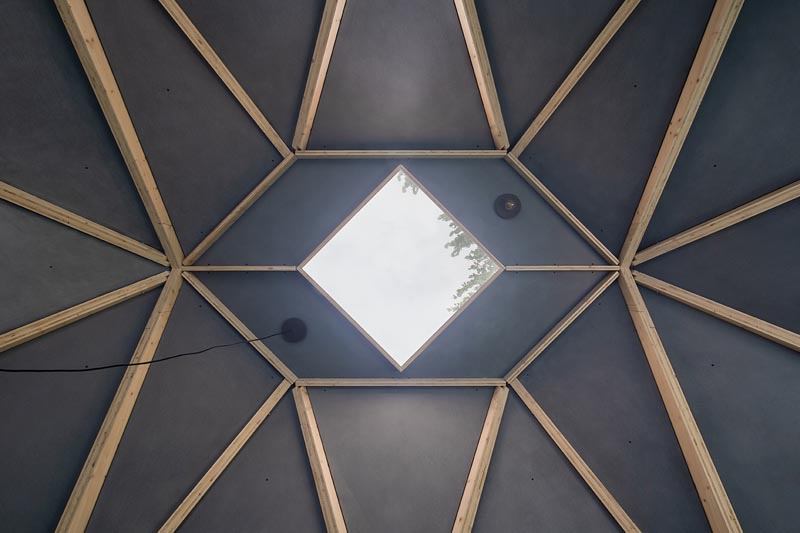 For more information, watch the video below about the design and building of 'A Room in the Garden'.
Photographer and film maker: Ben Tynegate | Architects: Studio Ben Allen – Team: Ben Allen, Omar Ghazal, Marco Nicastro, Arthur Wong, Massine Yallaoui | Structural Engineer: Format Engineers | Landscape design: Daniel Bell Landskap | Installer: Sullivan and Company | CNC cutting: Hub Workshop