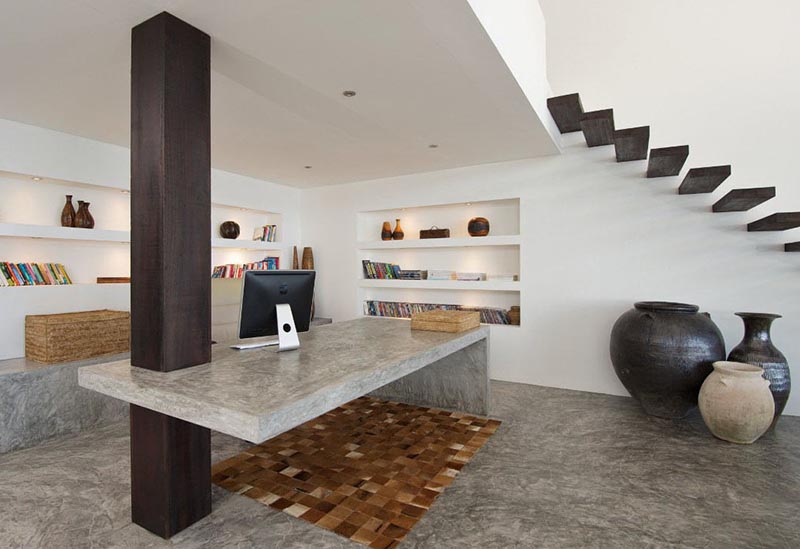 When the interior designers of this house encountered a column located where they wanted to place a home office, instead of awkwardly placing a desk next to the column, they included it into the top of the desk, which is a more efficient use of space and an overall cleaner design.

Located within the Casas Del Sol Villas in Koh Samui, Thailand, the open plan social areas include the living room, dining area, and home office. However, when designing the villa, a support column created an awkward space below the second floor.

The solution was to create a home office that tucked into the corner and integrated the column into the design of the custom concrete desk. As a side bonus, the column also provides support for the desktop.