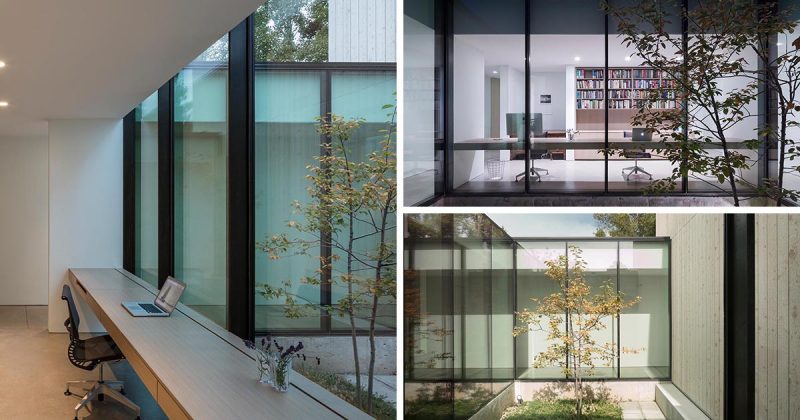 Designed as a collaboration between two architects, Joe Sadoski and Kipp Edick, this modern house has a dedicated home office where a desk was cleverly located along a wall of windows.
The home office, which is located in a hallway connecting two different areas, is lined with floor-to-ceiling windows, creating an abundance of natural light.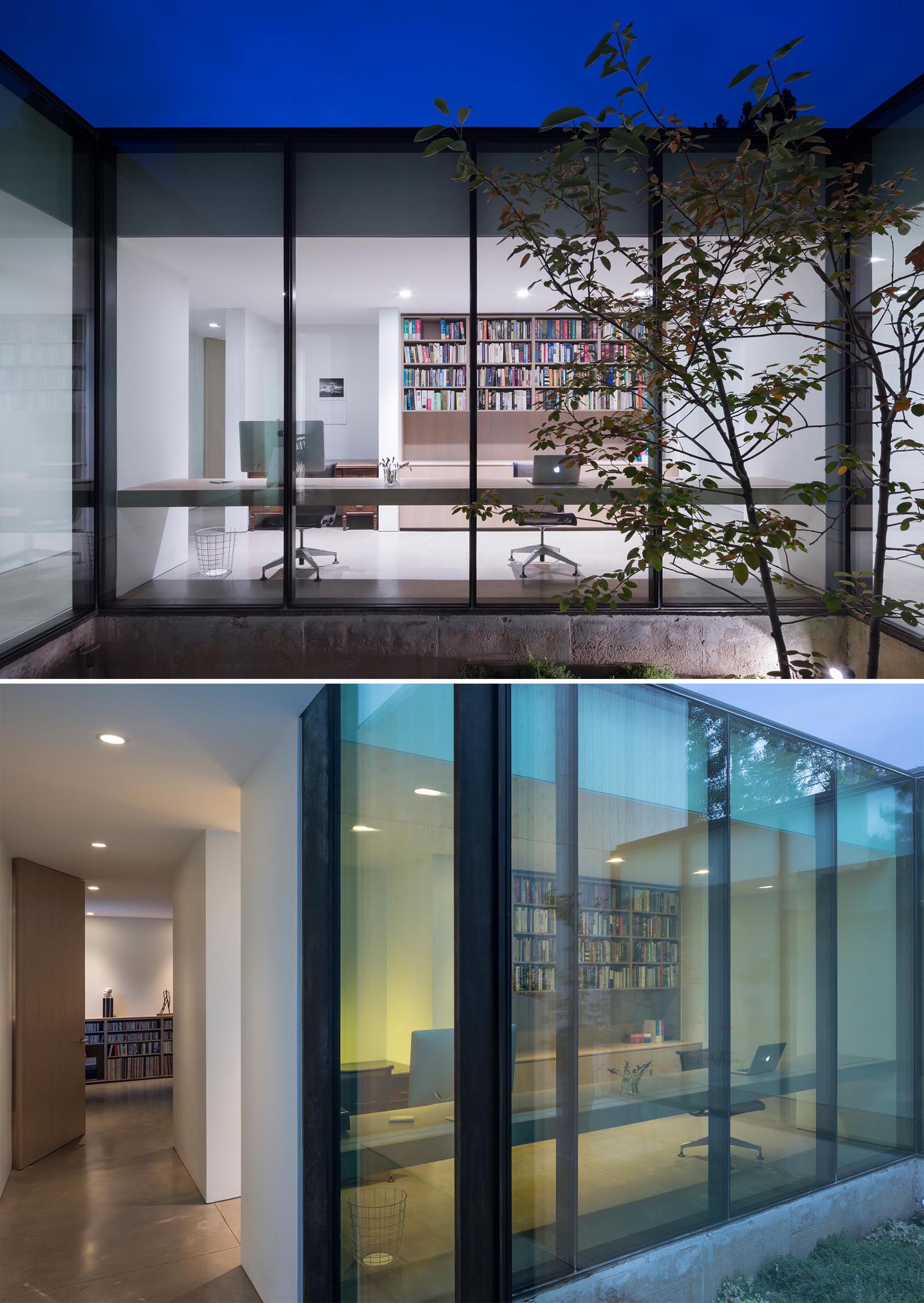 The home office is furnished with a long wall-to-wall wood desk that has views of a small outdoor space, while behind the desk, is a wall of bookshelves and cabinetry.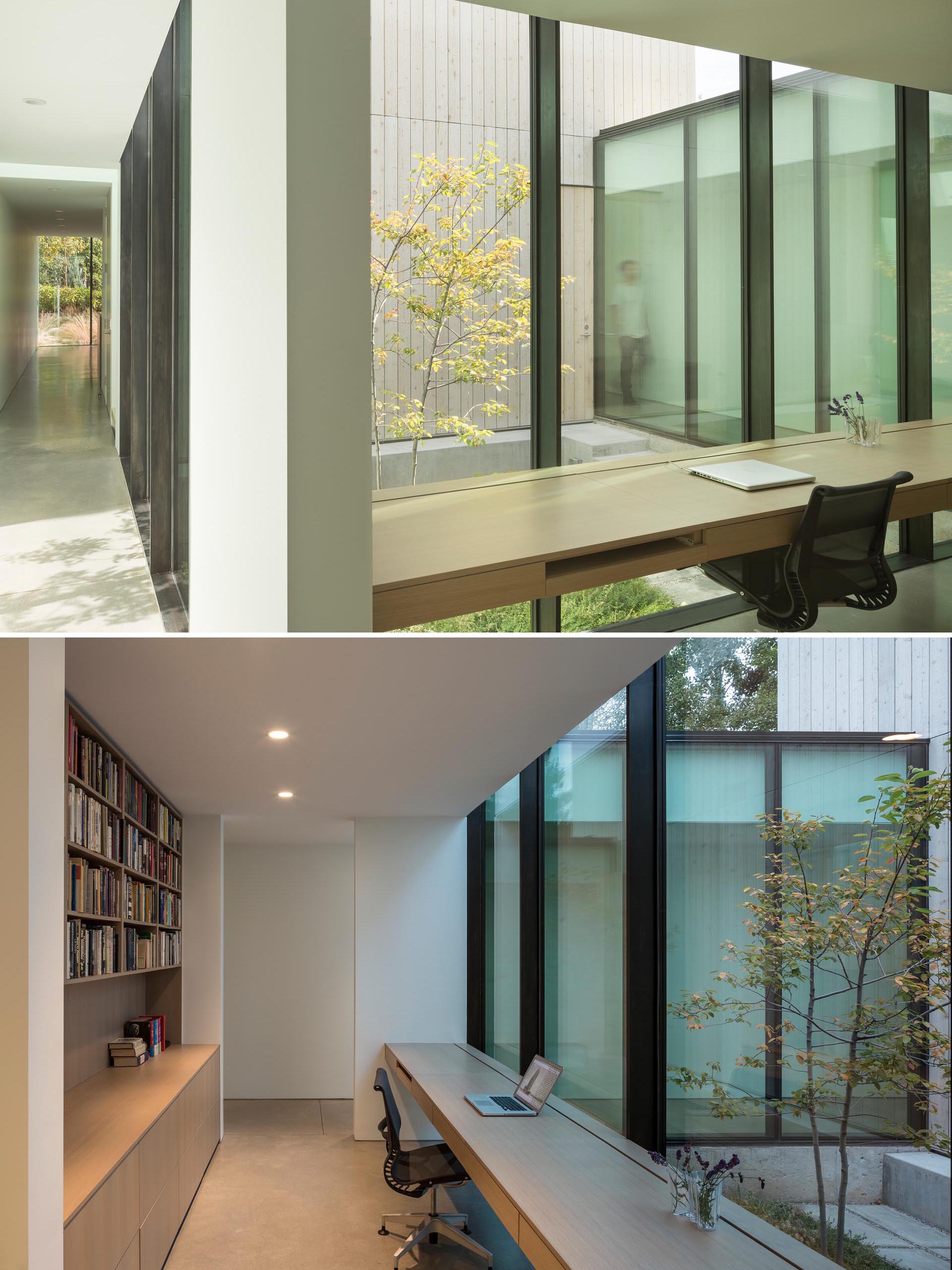 The home office is just one key design element found in the net-zero Salt Lake City house. Other details include open plan social areas, a staircase with a long skylight, walls of windows, concrete floors, minimalist kitchen cabinets, and a garage with blended folding doors.
Let's take a look around…