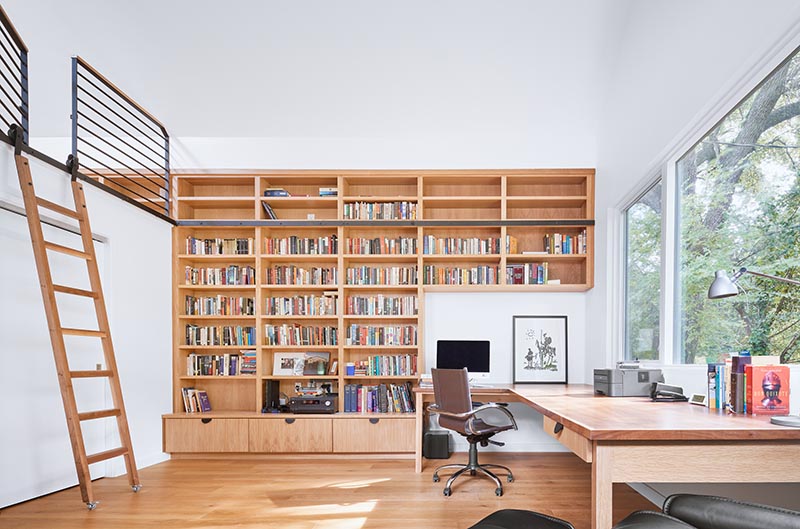 Davey McEathron Architecture has designed a home office and guest suite as part of an overall house project in Wilshire Woods, a historic neighborhood in Austin, Texas.
The home office, which is used as writer's studio, is connected to the main house via a covered dogtrot, allowing the home owner to separate their workspace.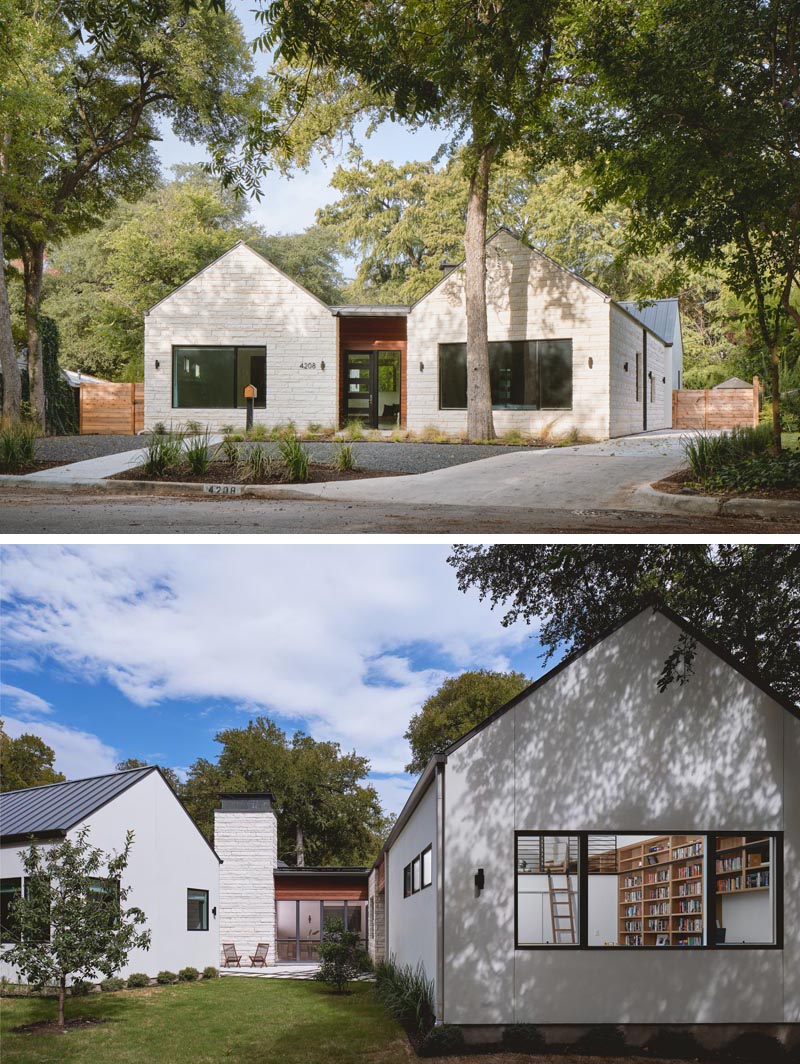 A custom wood desk sits under an expansive window that provides views of a creek and trees, inspiring future works written in this space, while a bookshelf with drawers provides storage.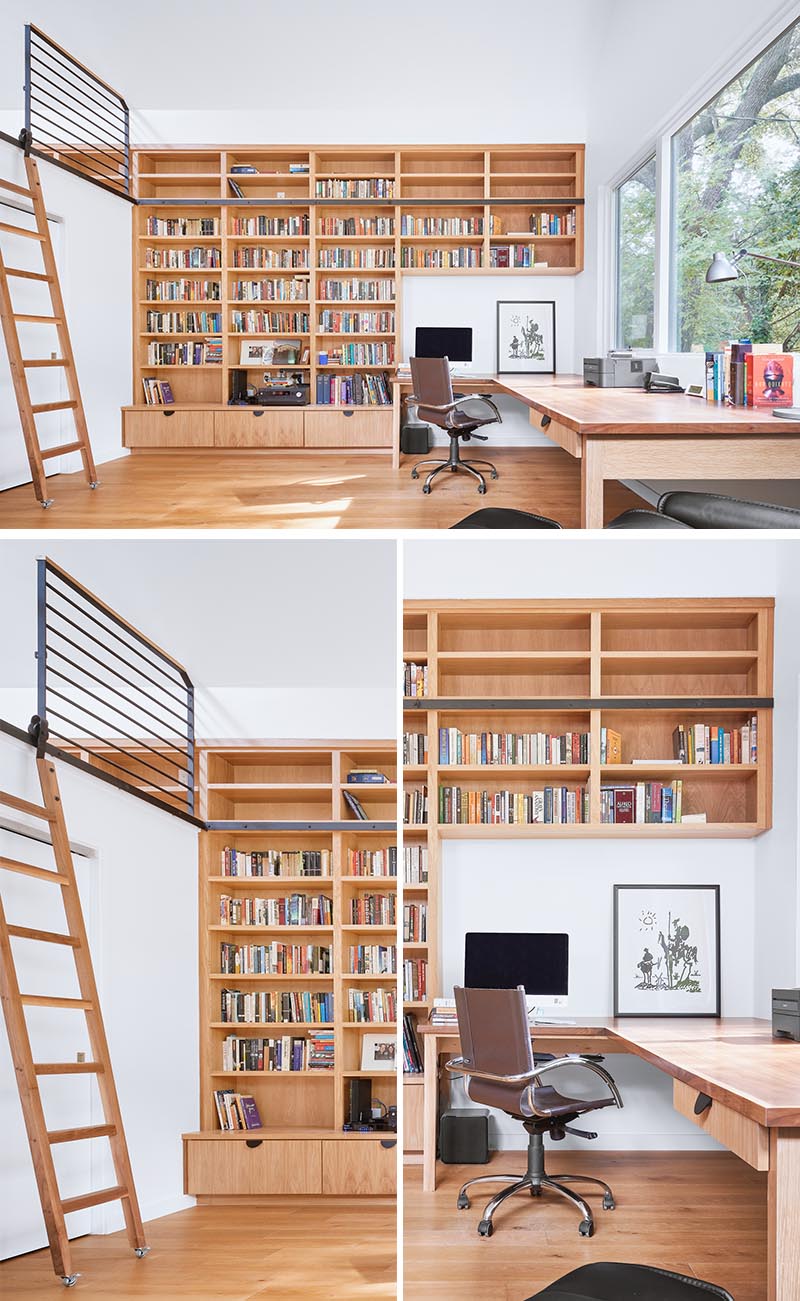 A rolling ladder, which can be used to reach the top shelves of the bookshelf, also provides access to the sleeping loft, which acts as a guest suite. The writer's studio also has its own bathroom.