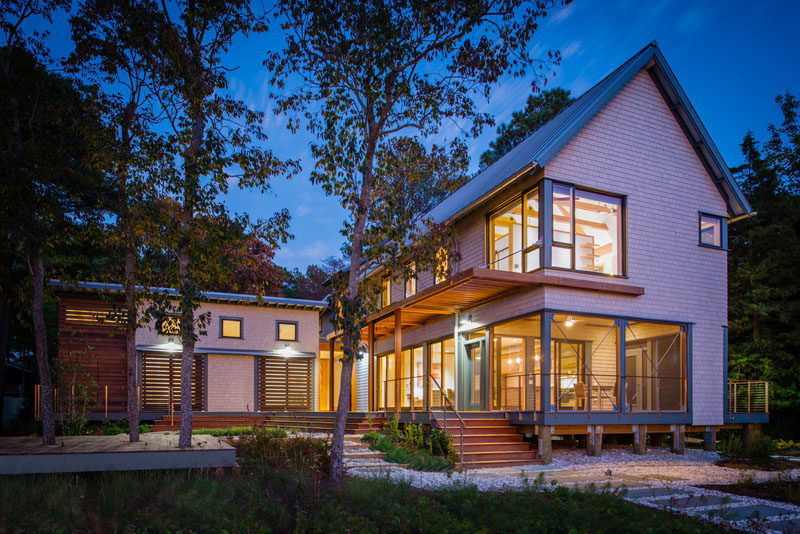 Gardner Architects have designed a shingle clad house in Rehoboth, Delaware, that sits on the Lewes and Rehoboth Canal.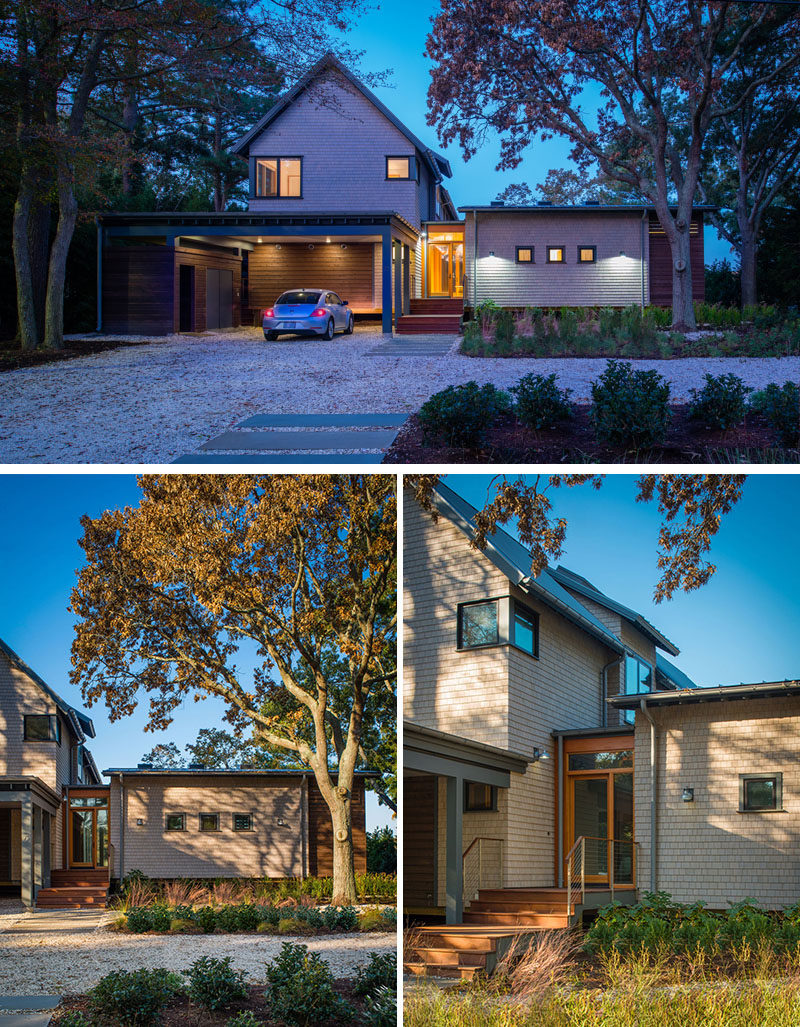 ---
The house is positioned to maximize the waterfront views, while also providing protected and shaded areas. A dock allows the home owners to have direct access to the waterway.
---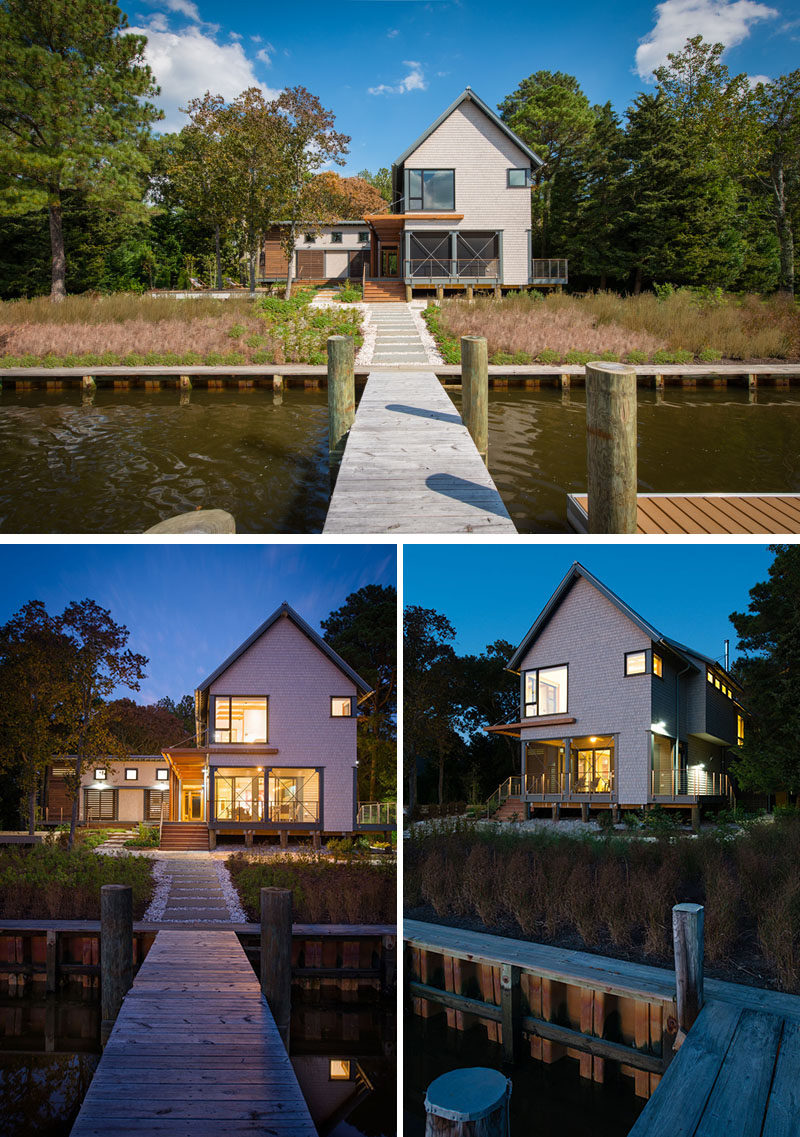 ---
At the rear of the home, the dock leads up to a path that then leads to the house. A large wooden patio surrounds some trees and creates a place to enjoy the outdoors under the shade.
---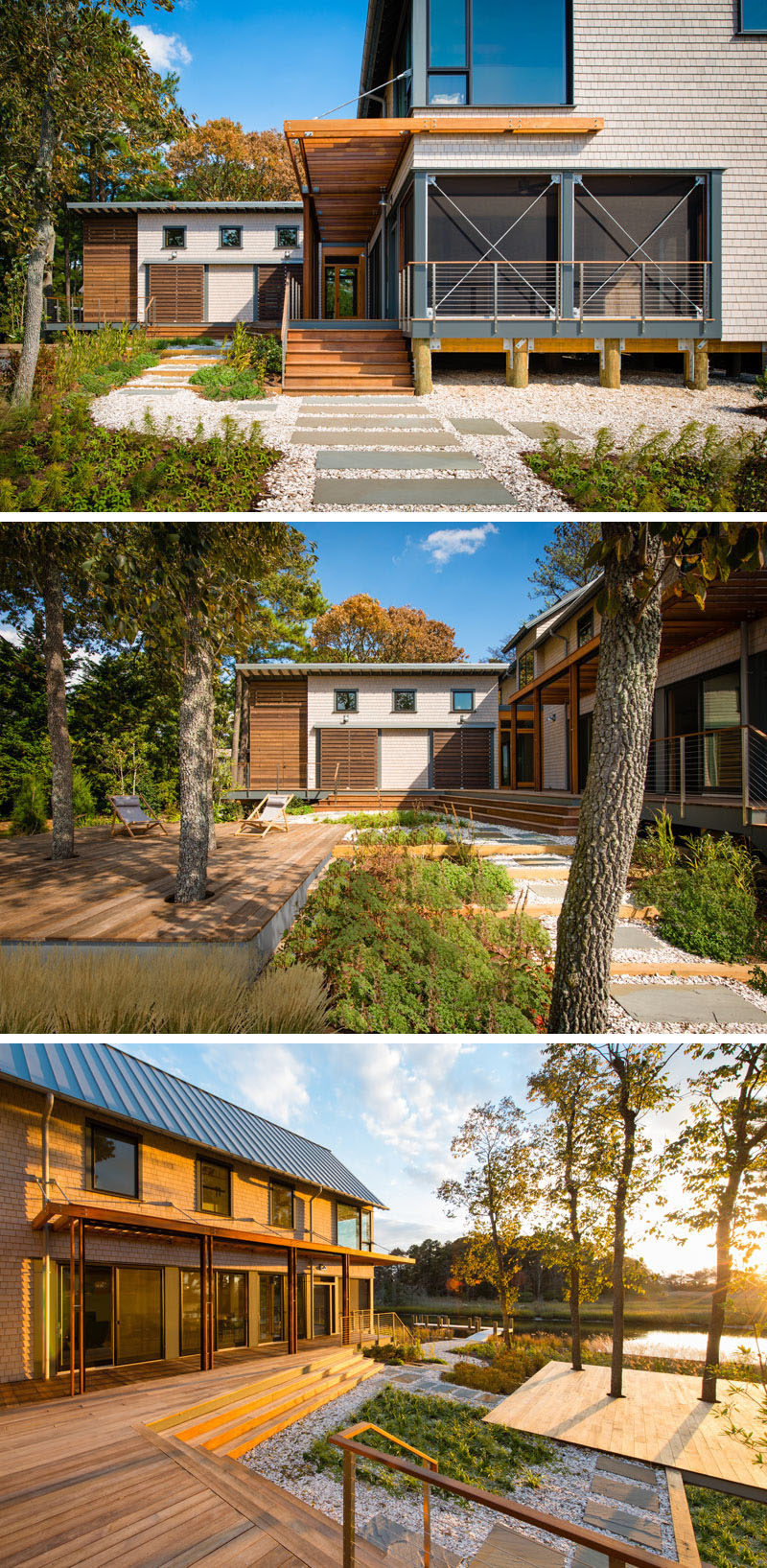 ---
A small wood porch, with doors that open onto it, wraps around the exterior of the house.
---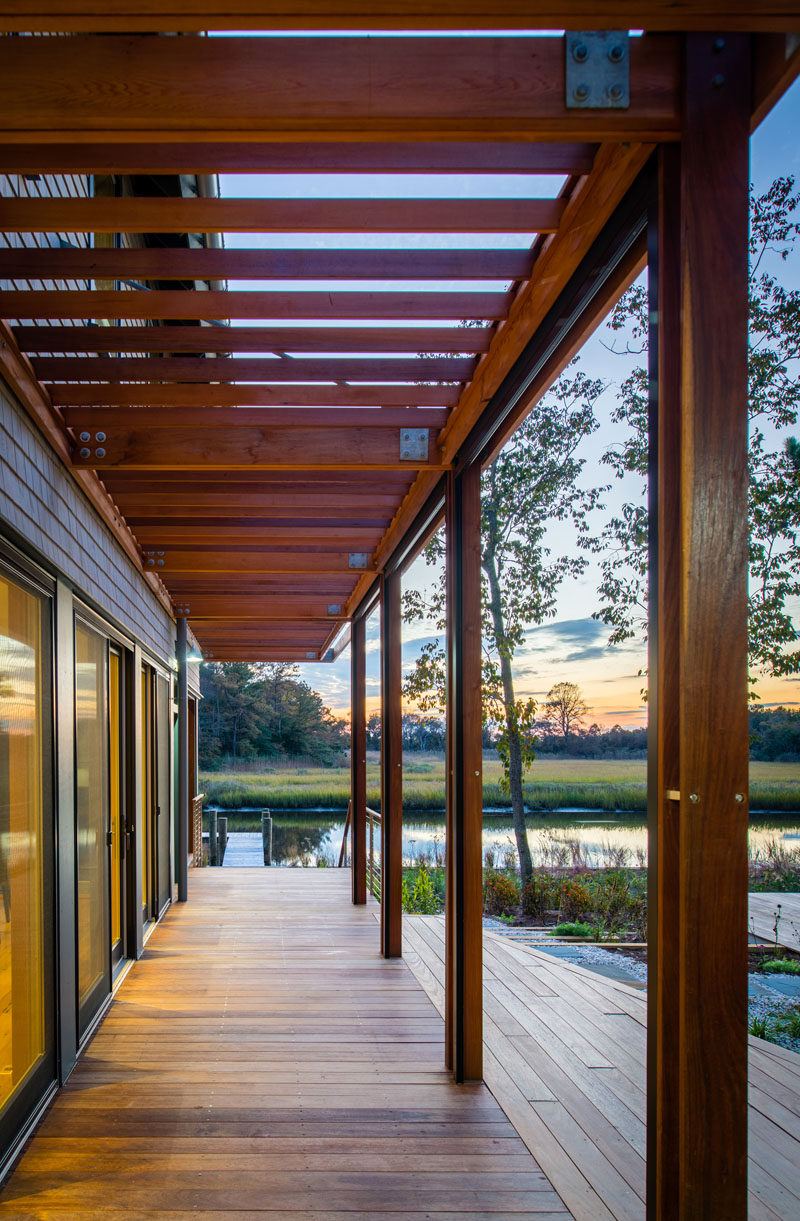 ---
Inside, the interior is bright and airy. The main living, dining and kitchen area is open plan, with sliding glass doors on two sides of the room.
---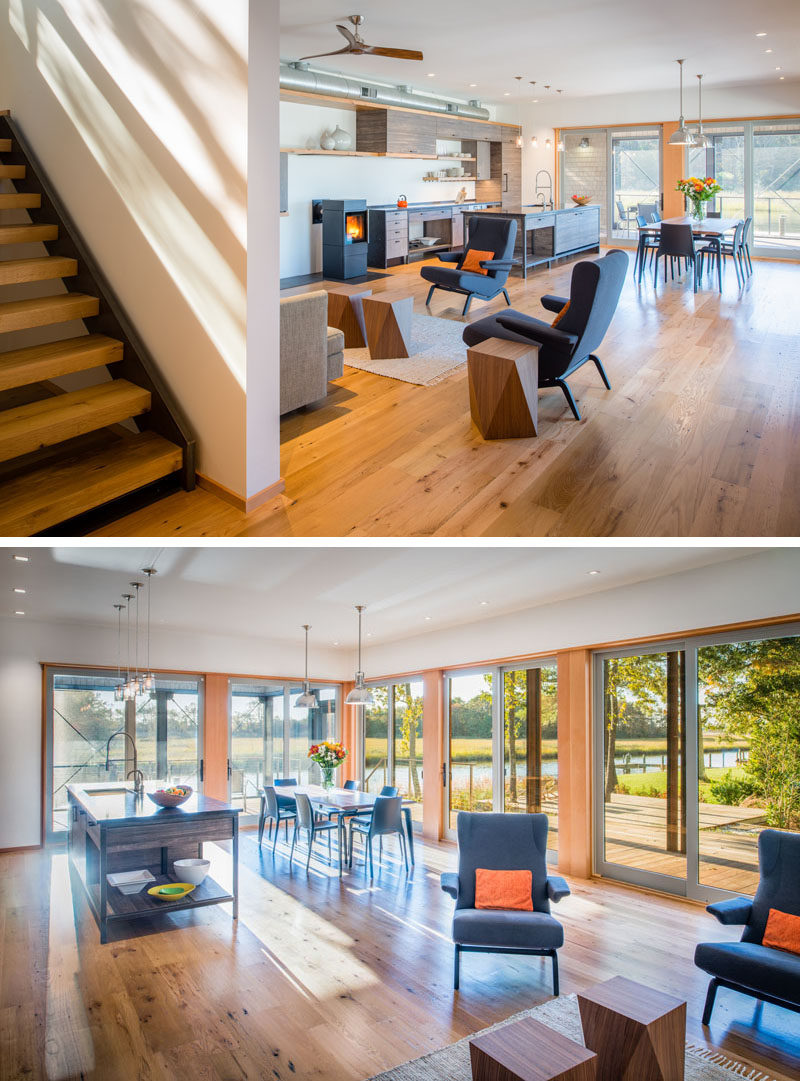 ---
Two pendant lights anchor the dining room with a large wood table in the open room, while the kitchen island provides ample storage and food prep space.
---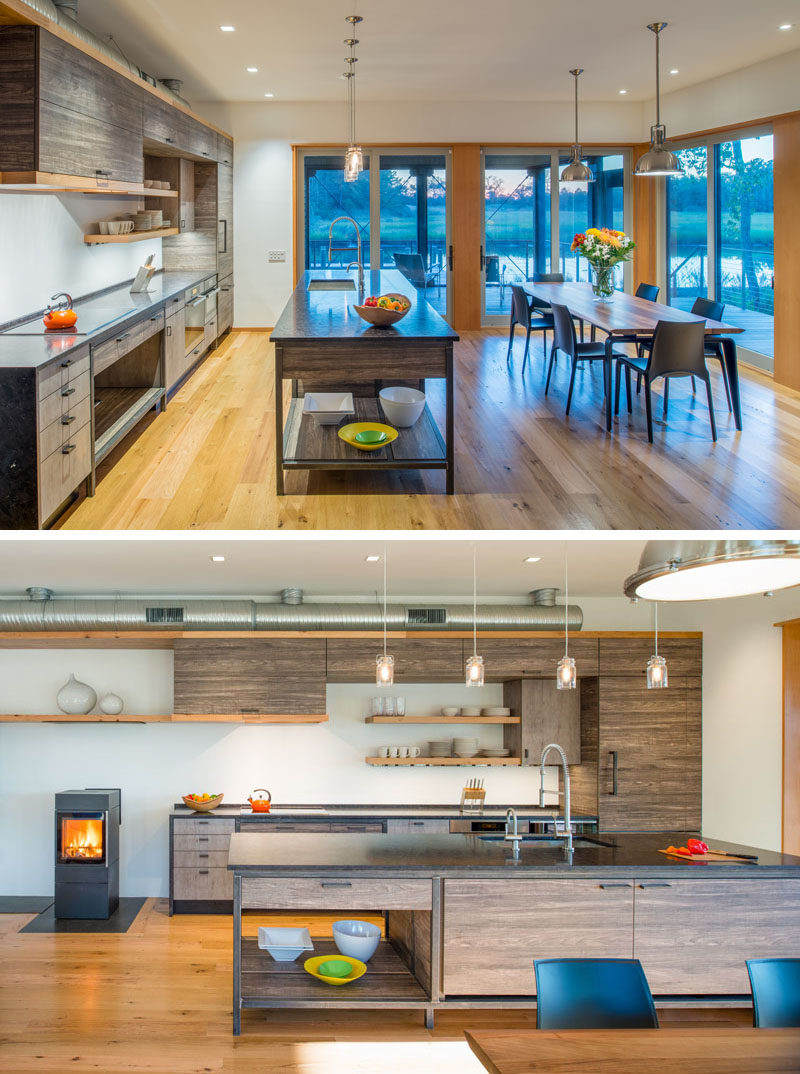 ---
Also on the main floor of the home are a couple of bedrooms. A sliding wood barn door separates them from the rest of the house.
---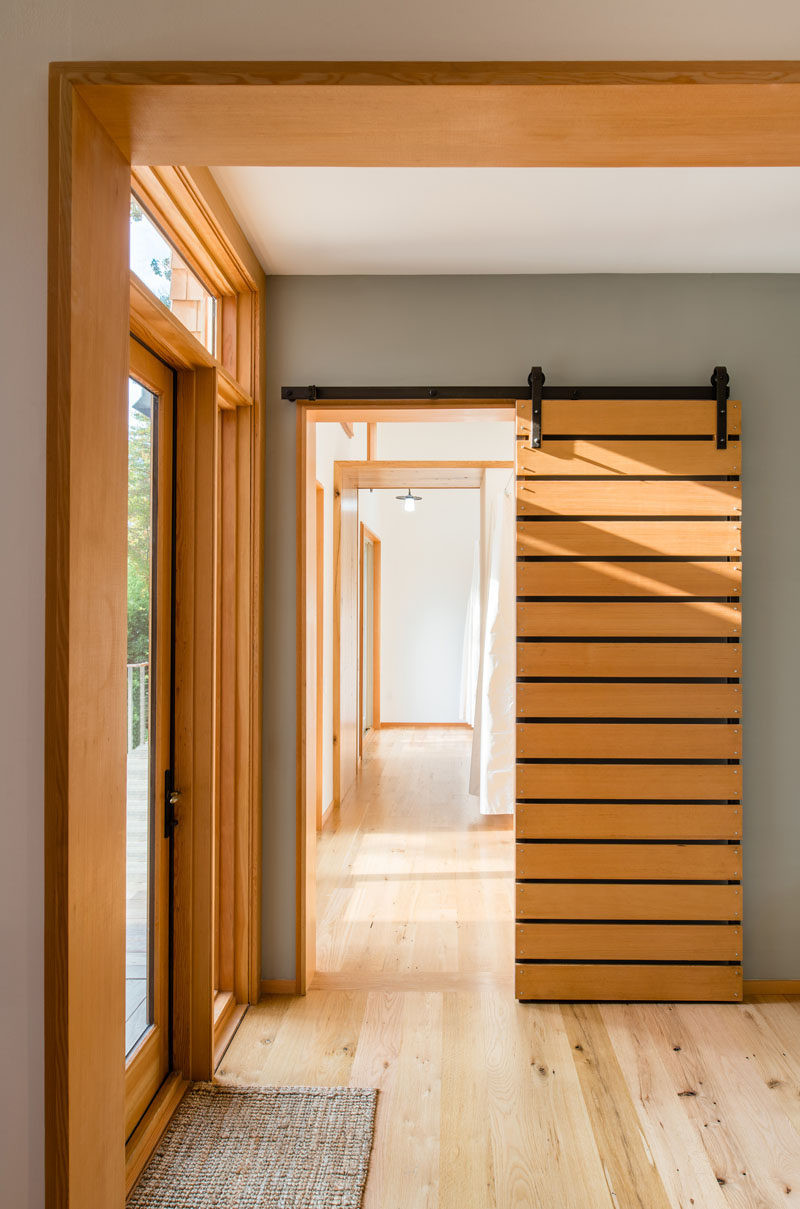 ---
The bedrooms in this part of the home are closed off by the use of curtains.
---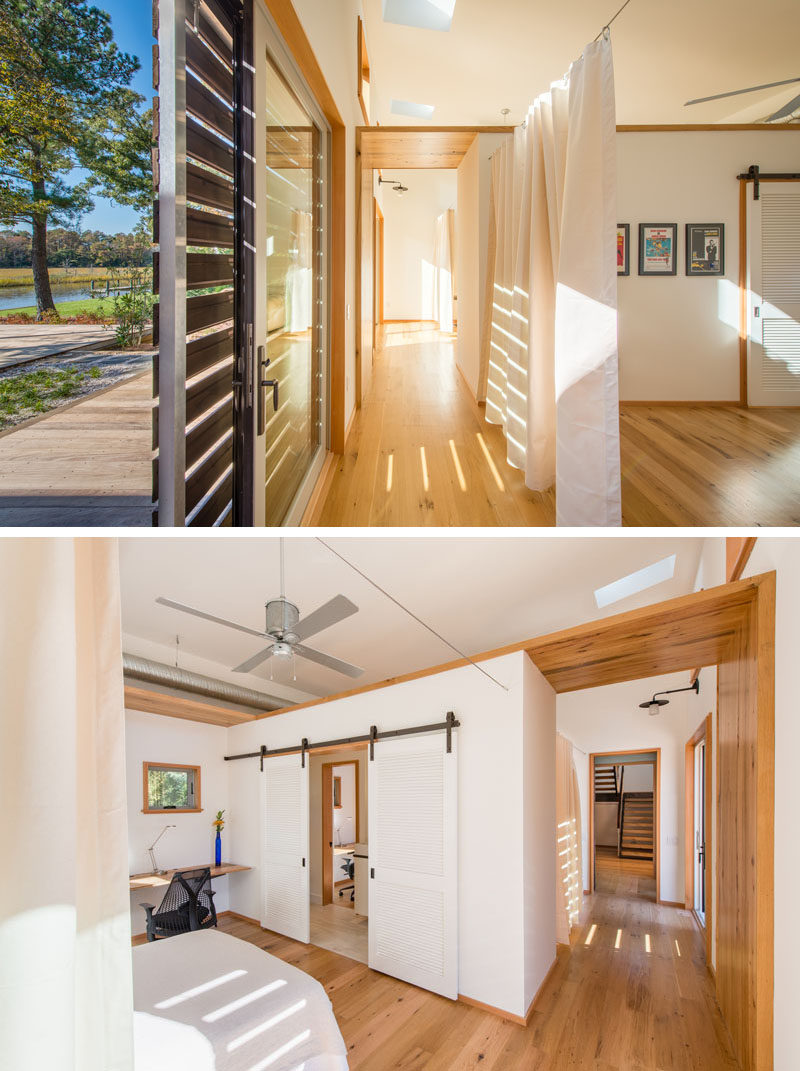 ---
Steel and wood stairs lead to the upper floor of the house.
---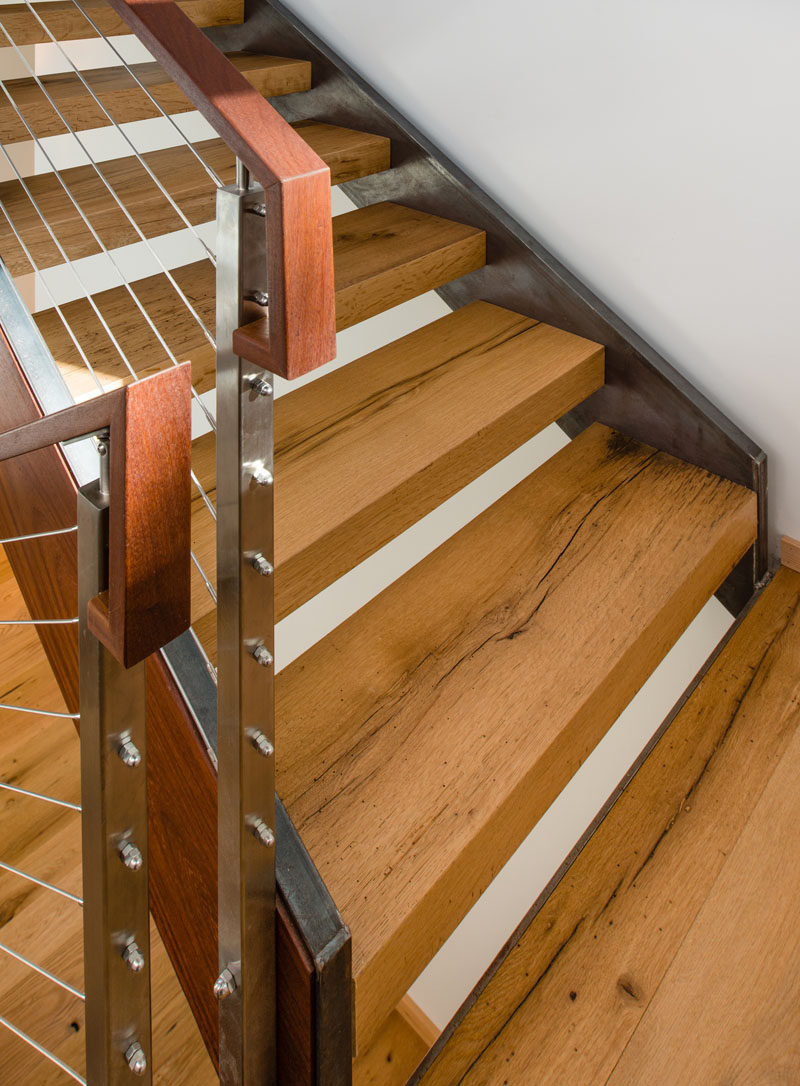 ---
Upstairs, there's a built-in desk in the hallway that leads to the master bedroom. Large windows overlook the outdoor space below and from the bedroom, there are water views.
---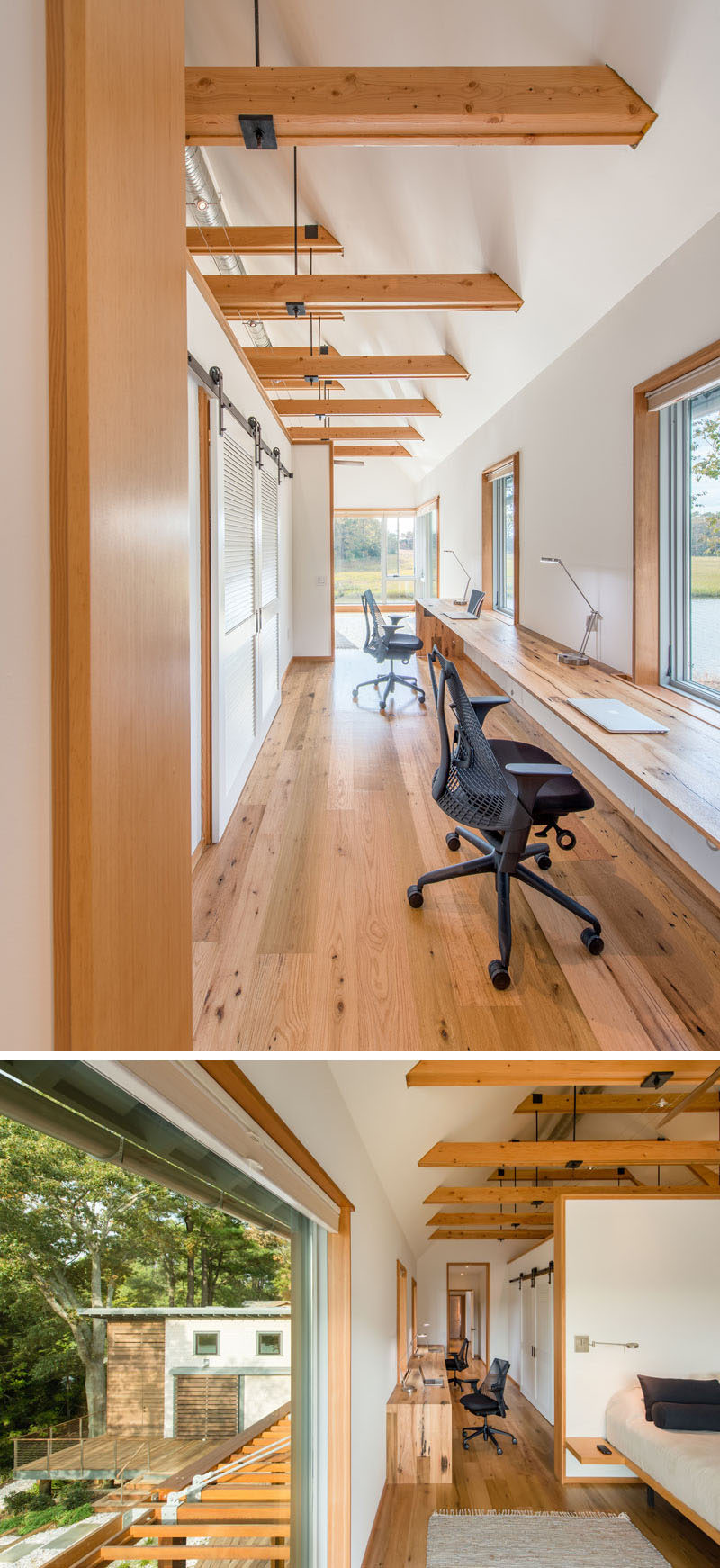 ---
In the master bathroom, the bath sits at the end of the vanity and is surrounded by grey tile.
---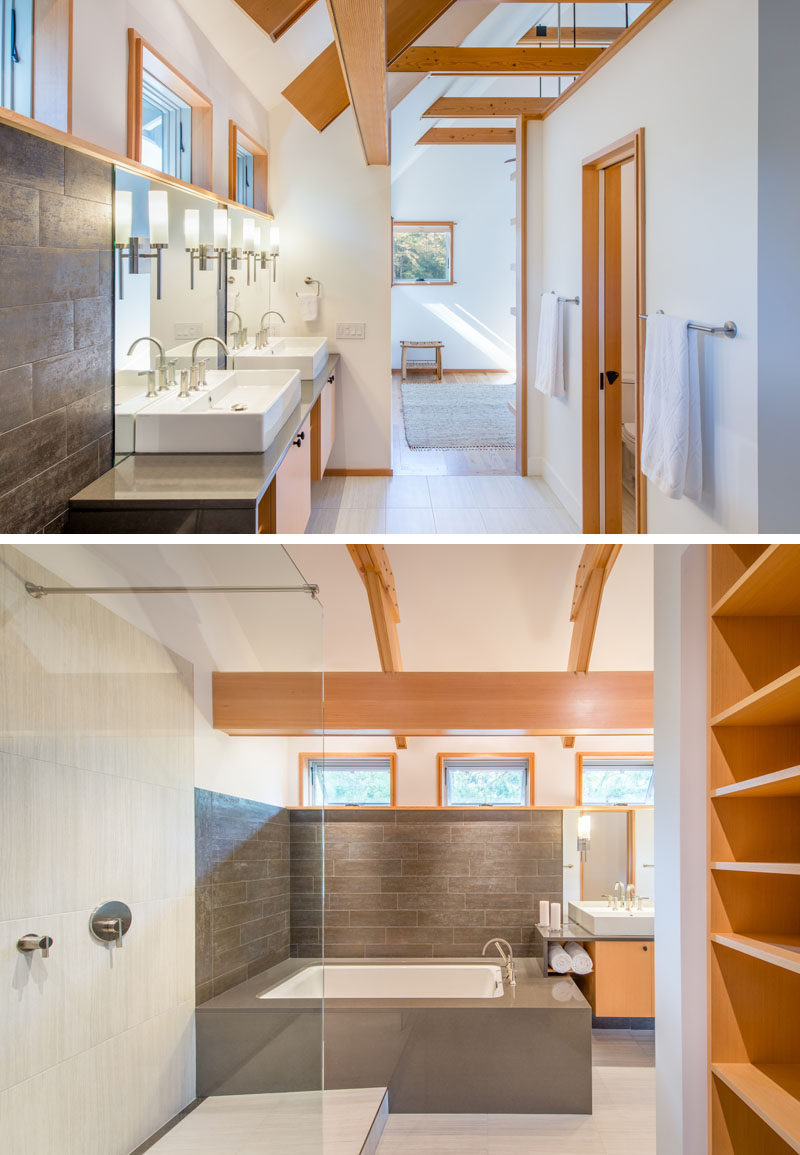 ---