DeForest Architects together with interior design firm NB Design Group and their client, have completed the remodel of a Queen Anne home that was originally built in 1915.
The updated light-filled home has a new glass-enclosed entryway with black frames, creating a contemporary addition to the brick and wood house.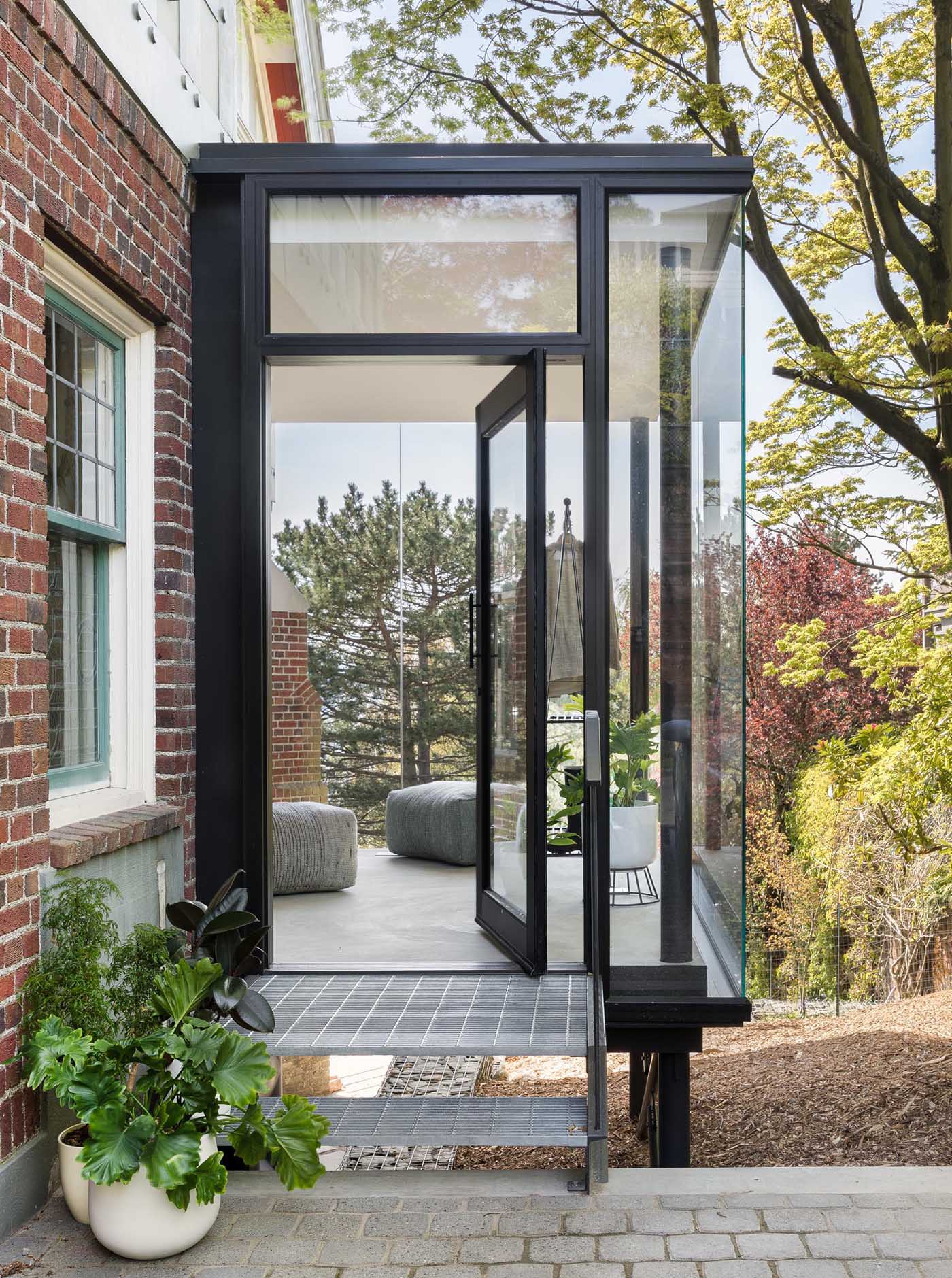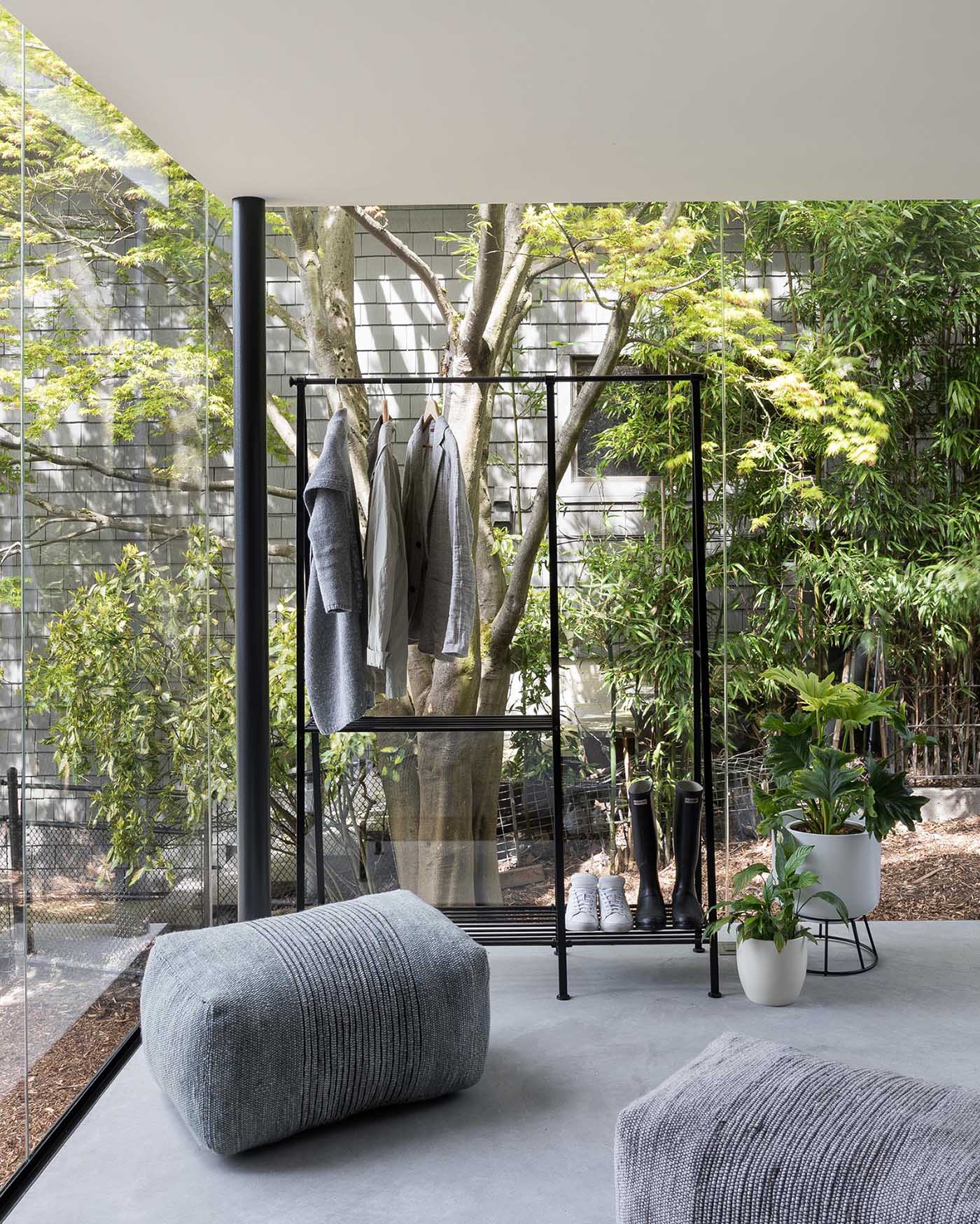 The remodeled contemporary interior includes wood floors and furnishings, and yet still retains some of the original design elements, which have been painted white, like the pocket doors, carved wood columns, and banister.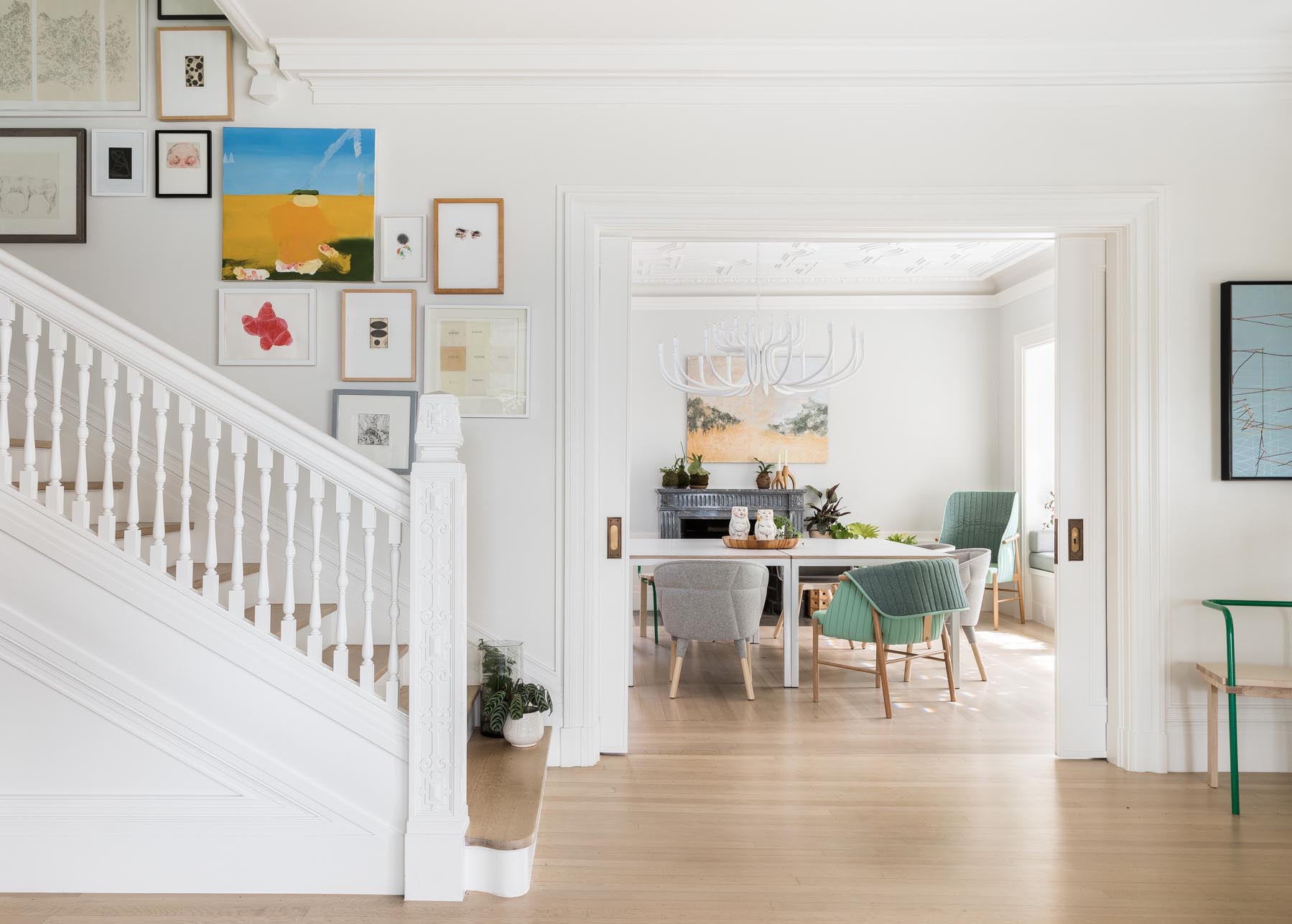 Stained glass windows provide the mostly white interior a pop of color, while light wood and gray tones are used in the furniture choices.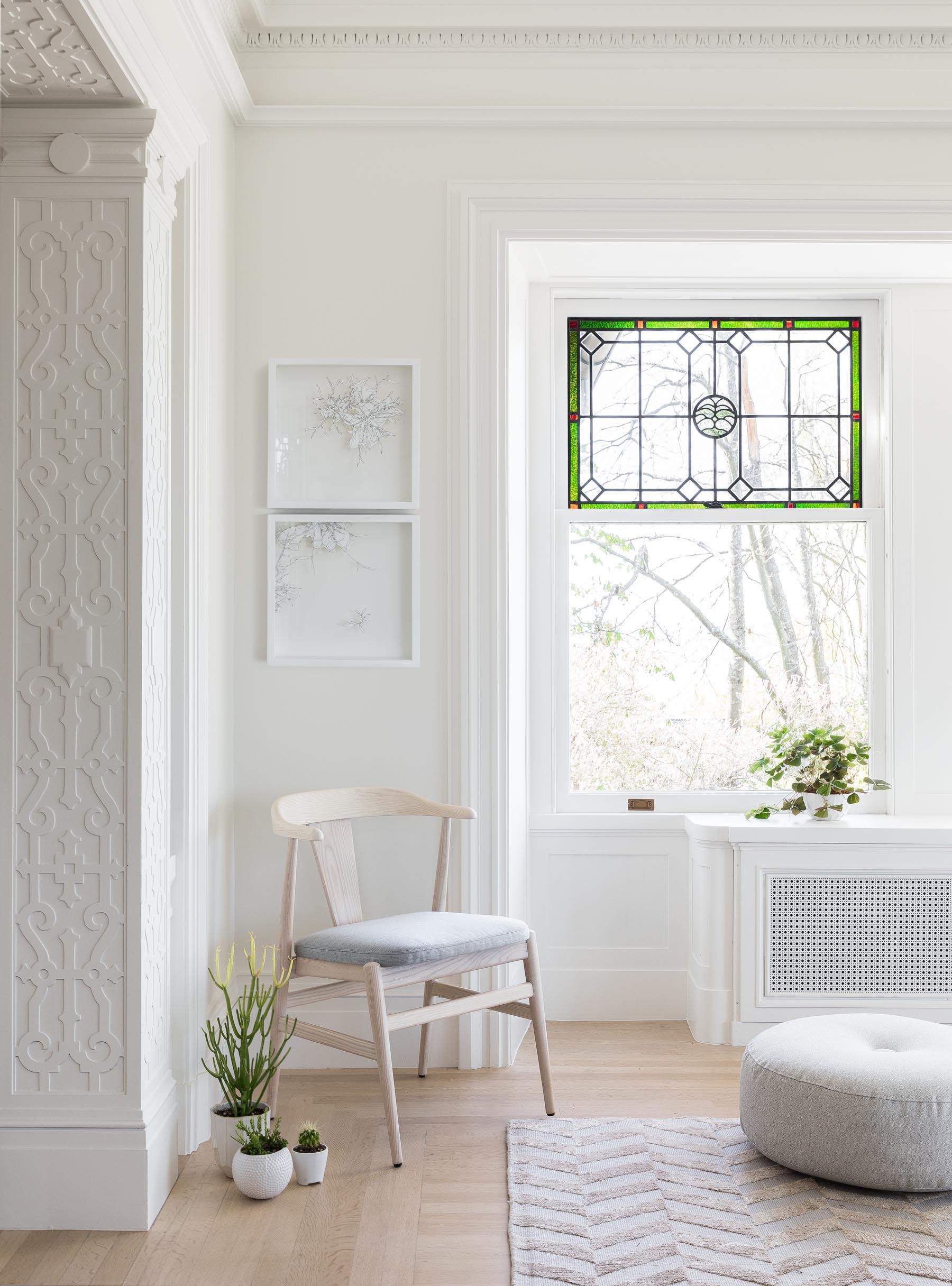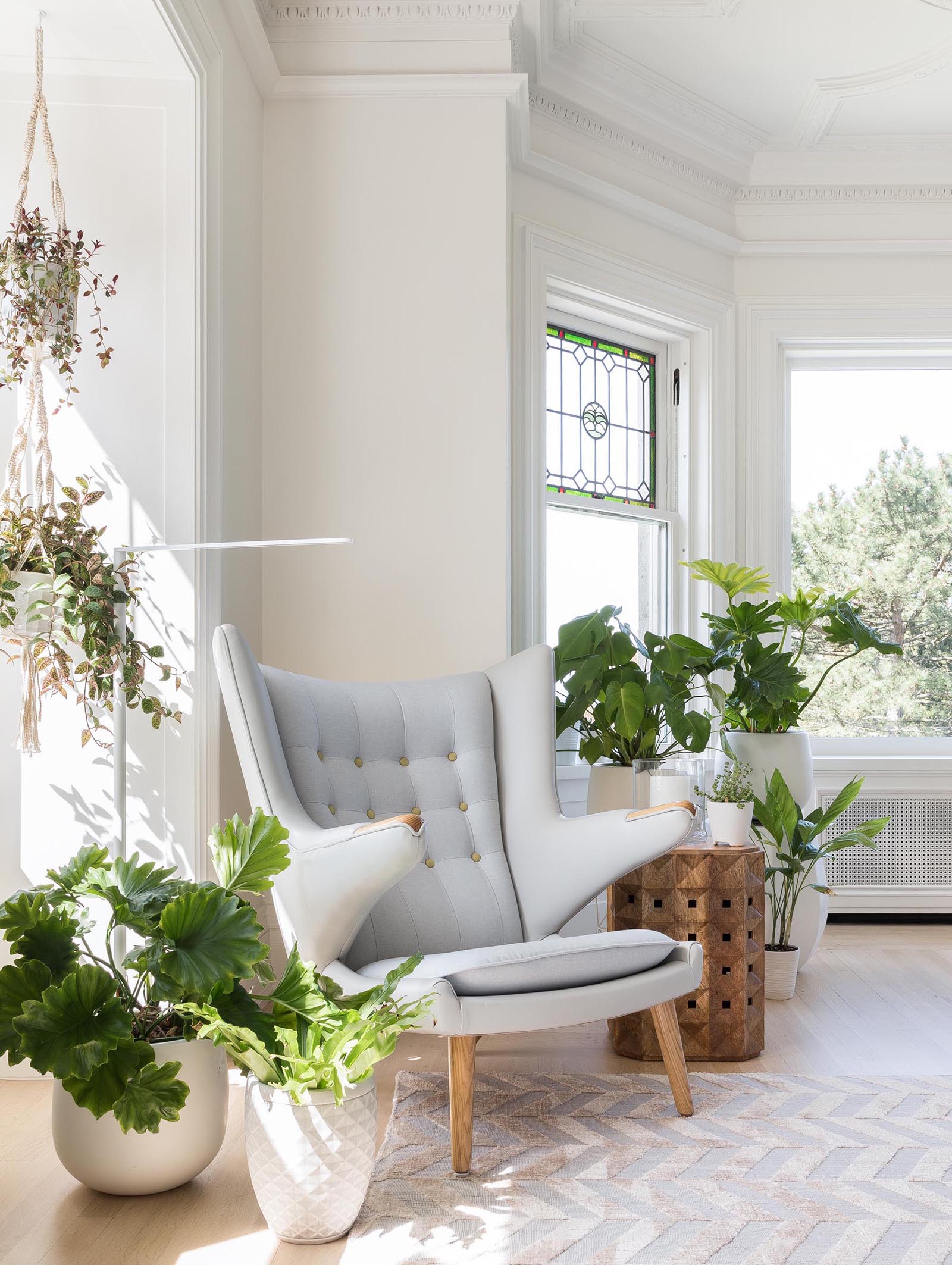 A built-in window bench adds seating and takes advantage of the garden views.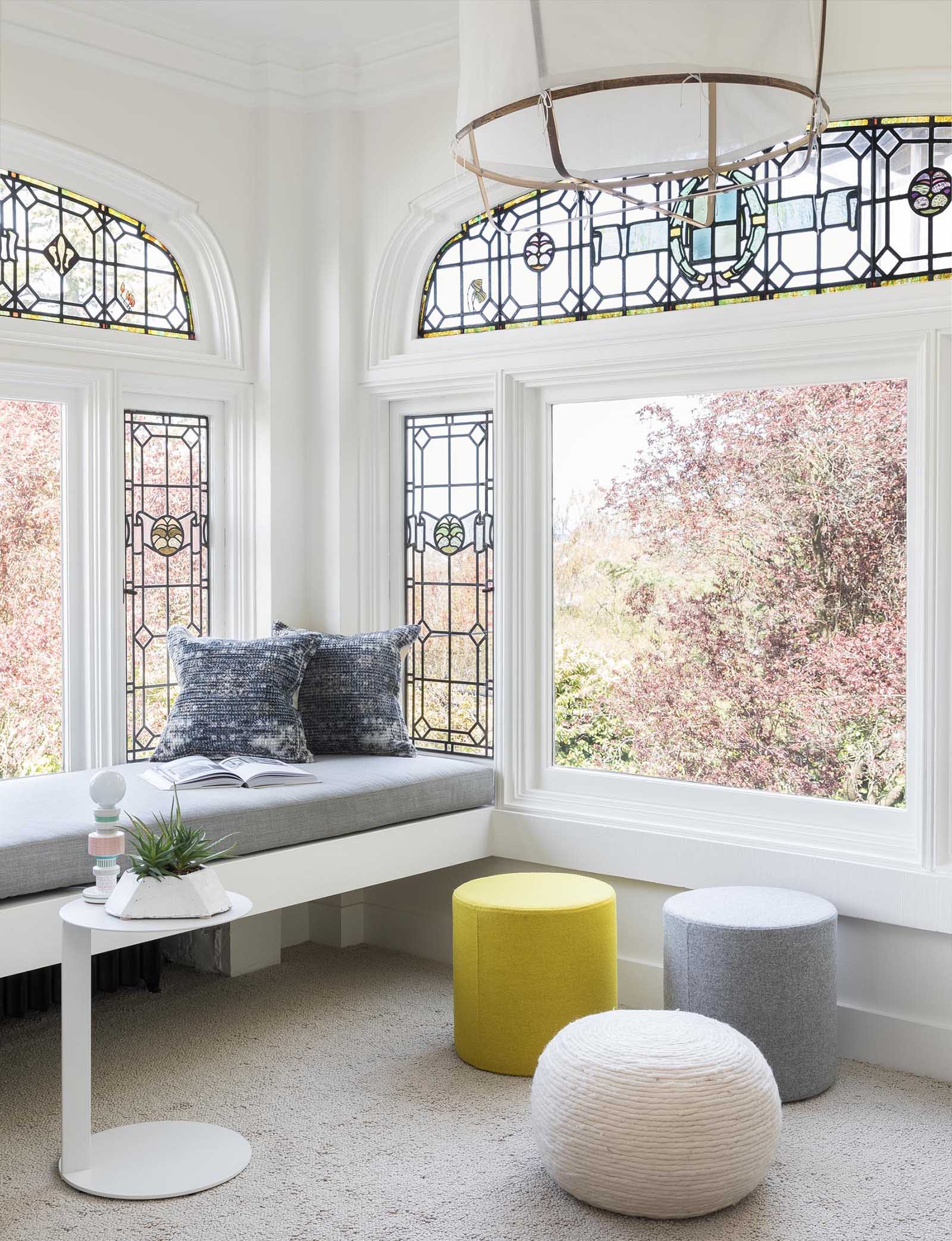 In the kitchen, there's wood flooring in a herringbone pattern, white cabinets, a patterned white tile with dark grout, and stainless steel appliances. An island with a wood countertop complements the flooring.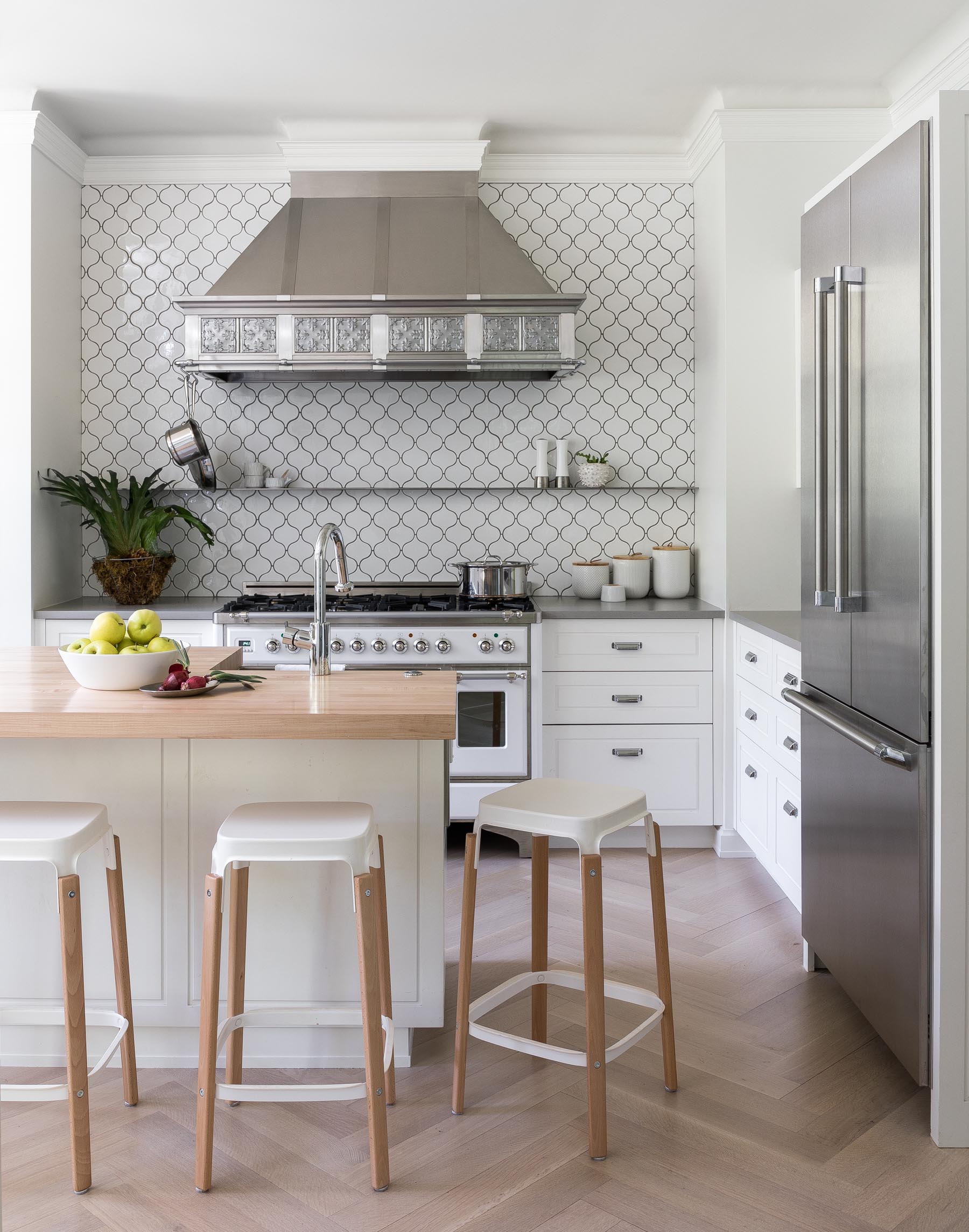 In one of the bedrooms, a wood desk spans the width of the windows and provides a place for two to sit at.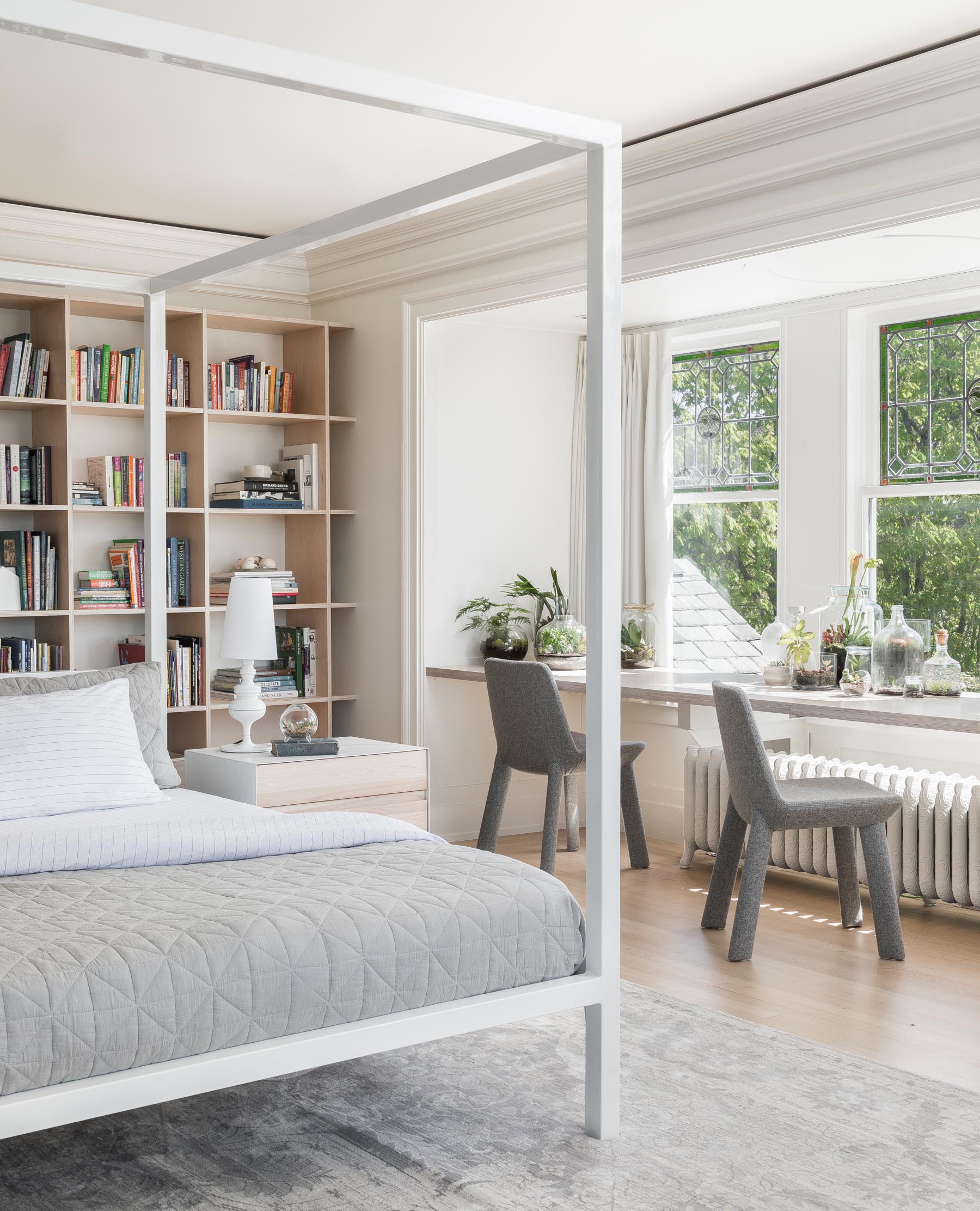 In another bedroom, a custom wood bed fills one wall and has plenty of storage including cabinets, drawers, and open shelving.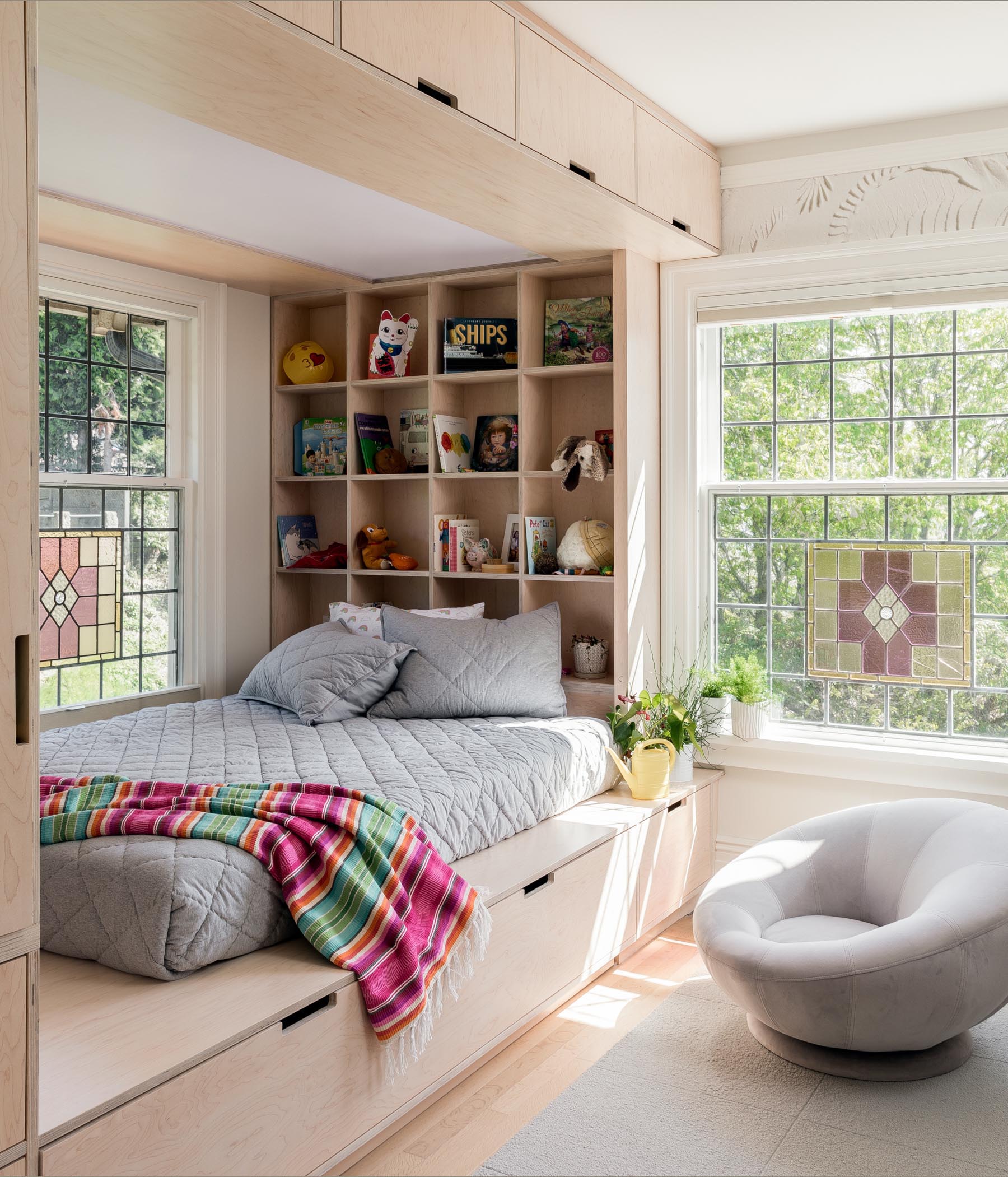 Hidden behind what seems to be a closet door is a plywood staircase leading to the attic where plywood panels clad the existing vaults and floor of the space. Included in the attic are a living space and a bedroom.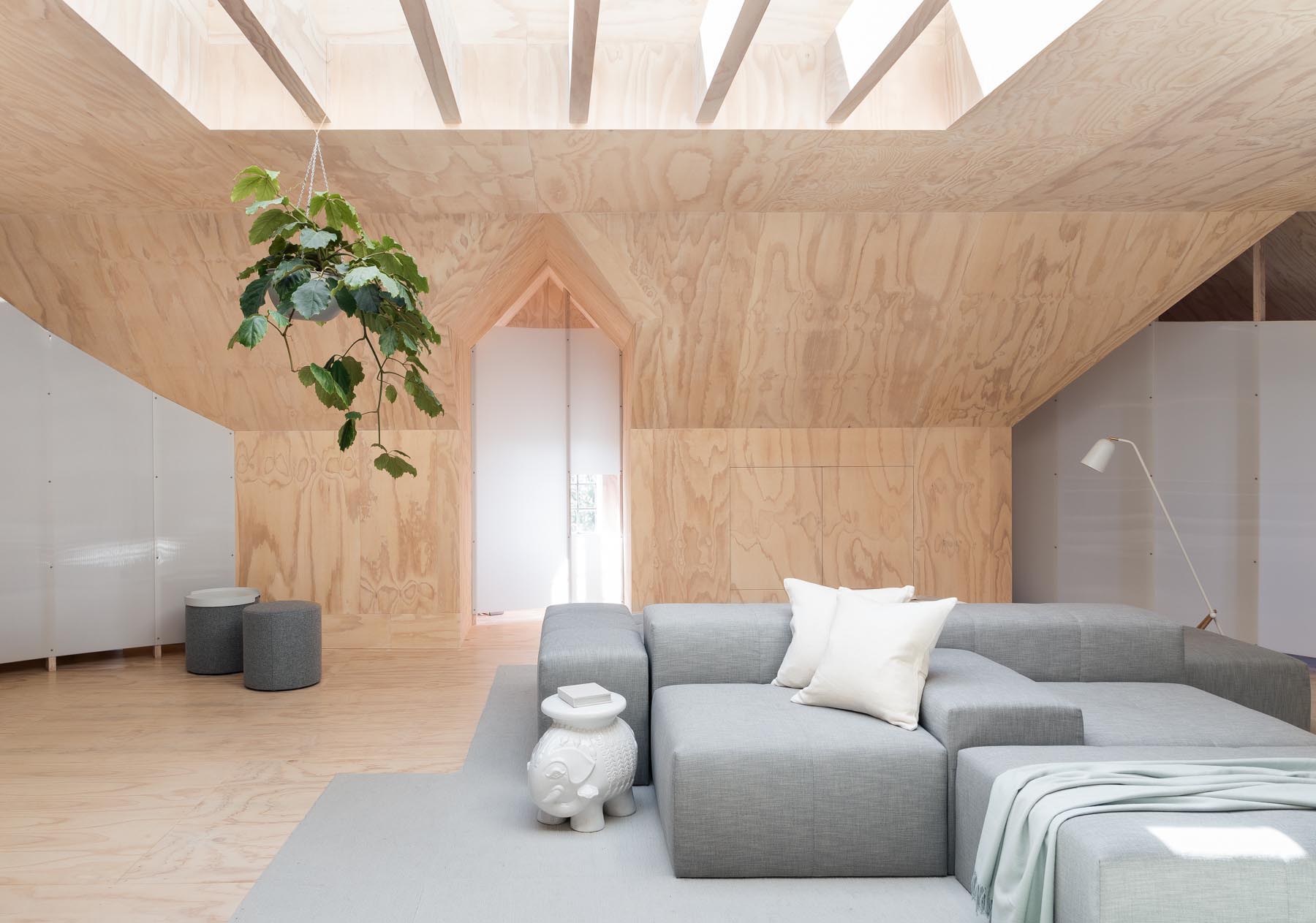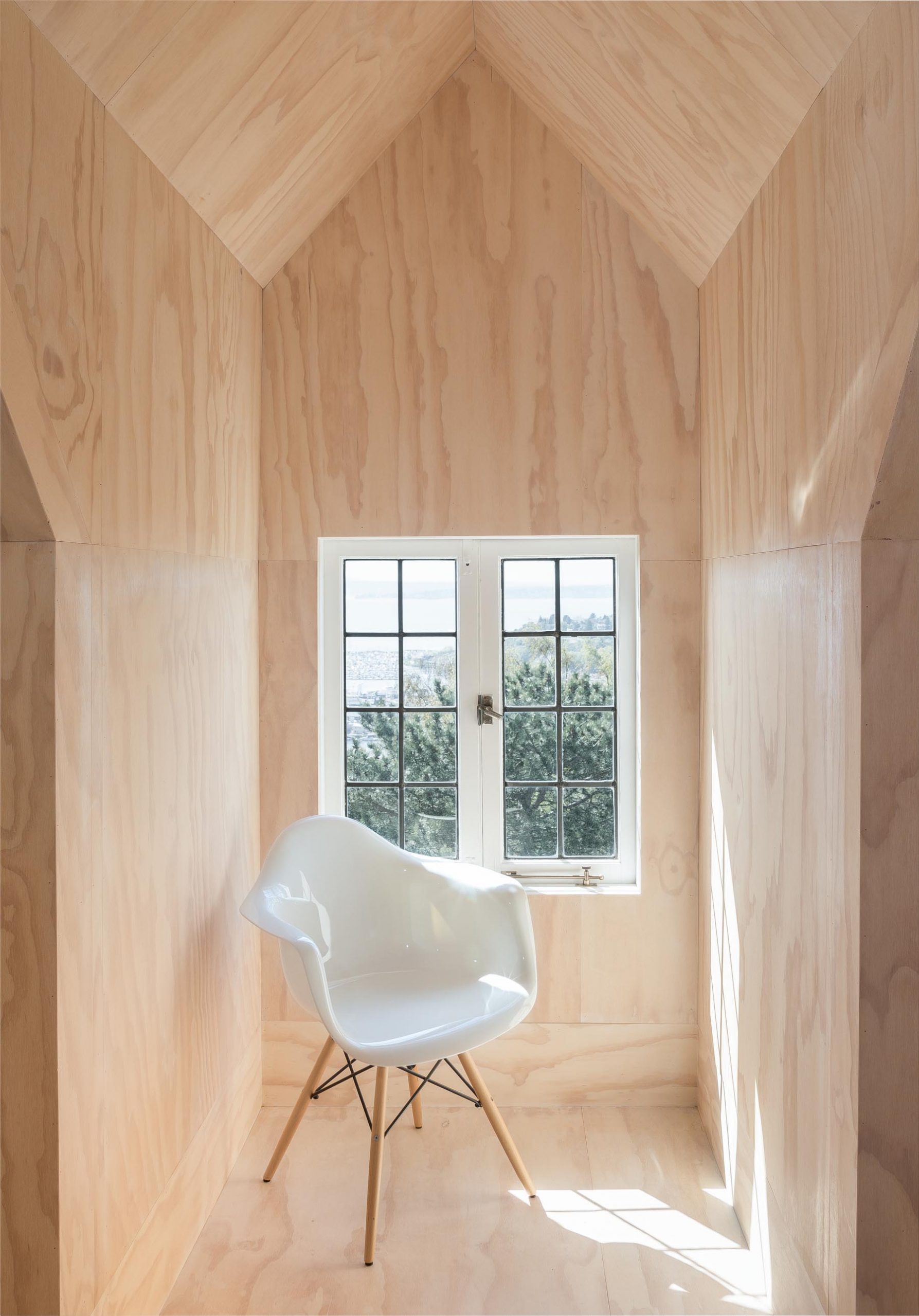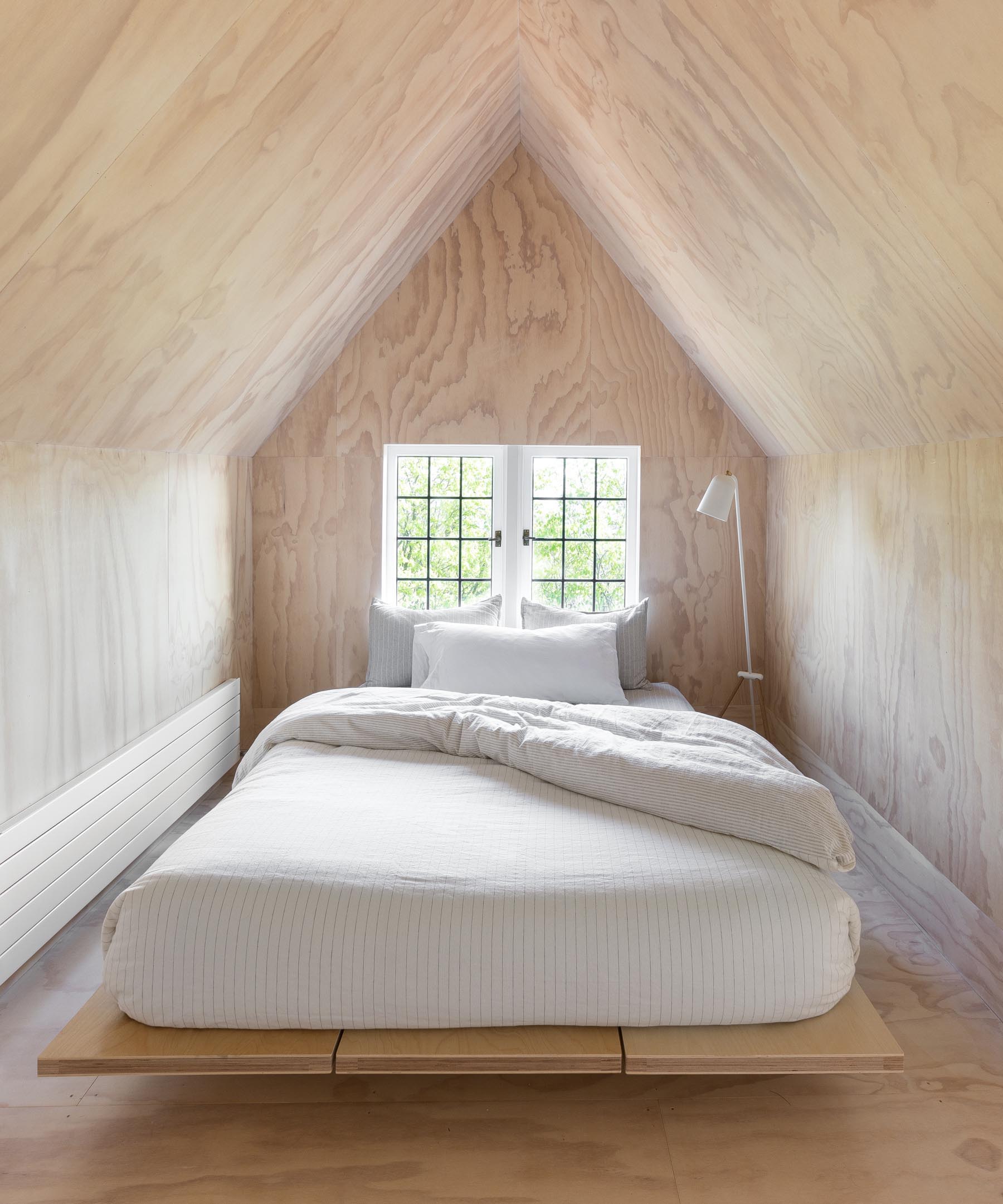 The bathrooms in the home each have their own design, with the master bathroom featuring textured tiles, a wood vanity, and a deep wood soaking tub.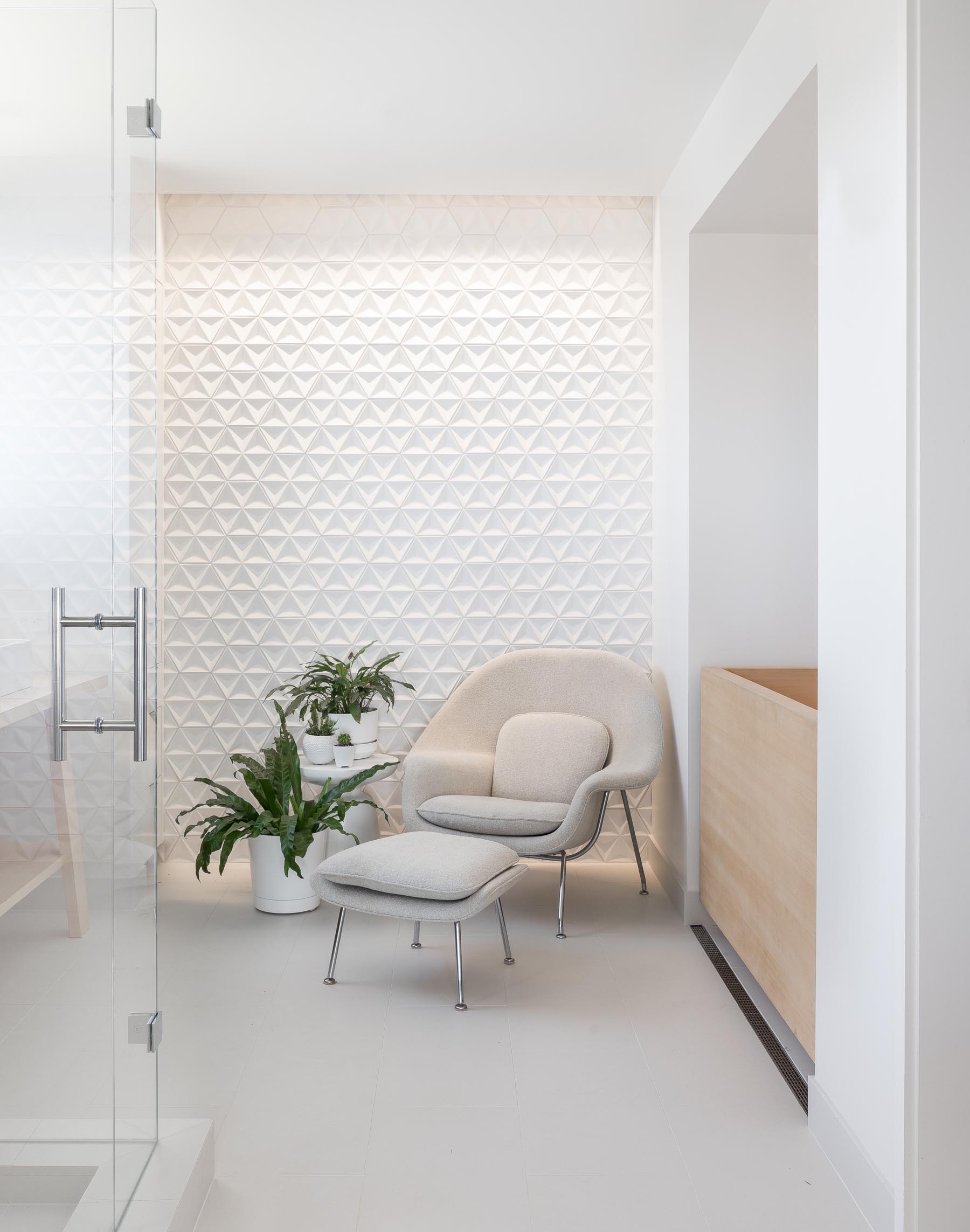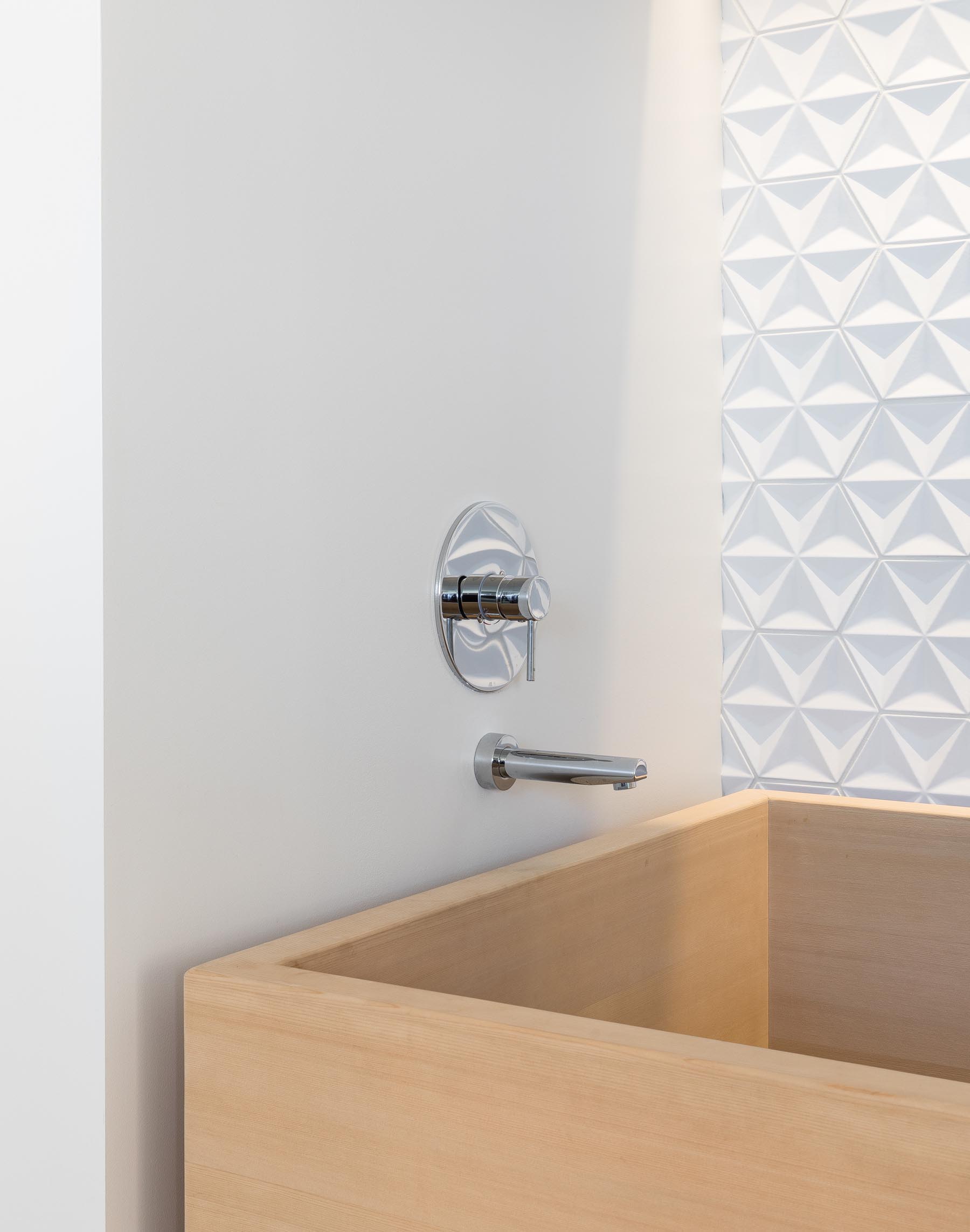 In a second bathroom, there are two deep soaking tubs, matching stained glass windows, tiles that cover the lower portion of the wall, and a plant stand that doubles as shelving.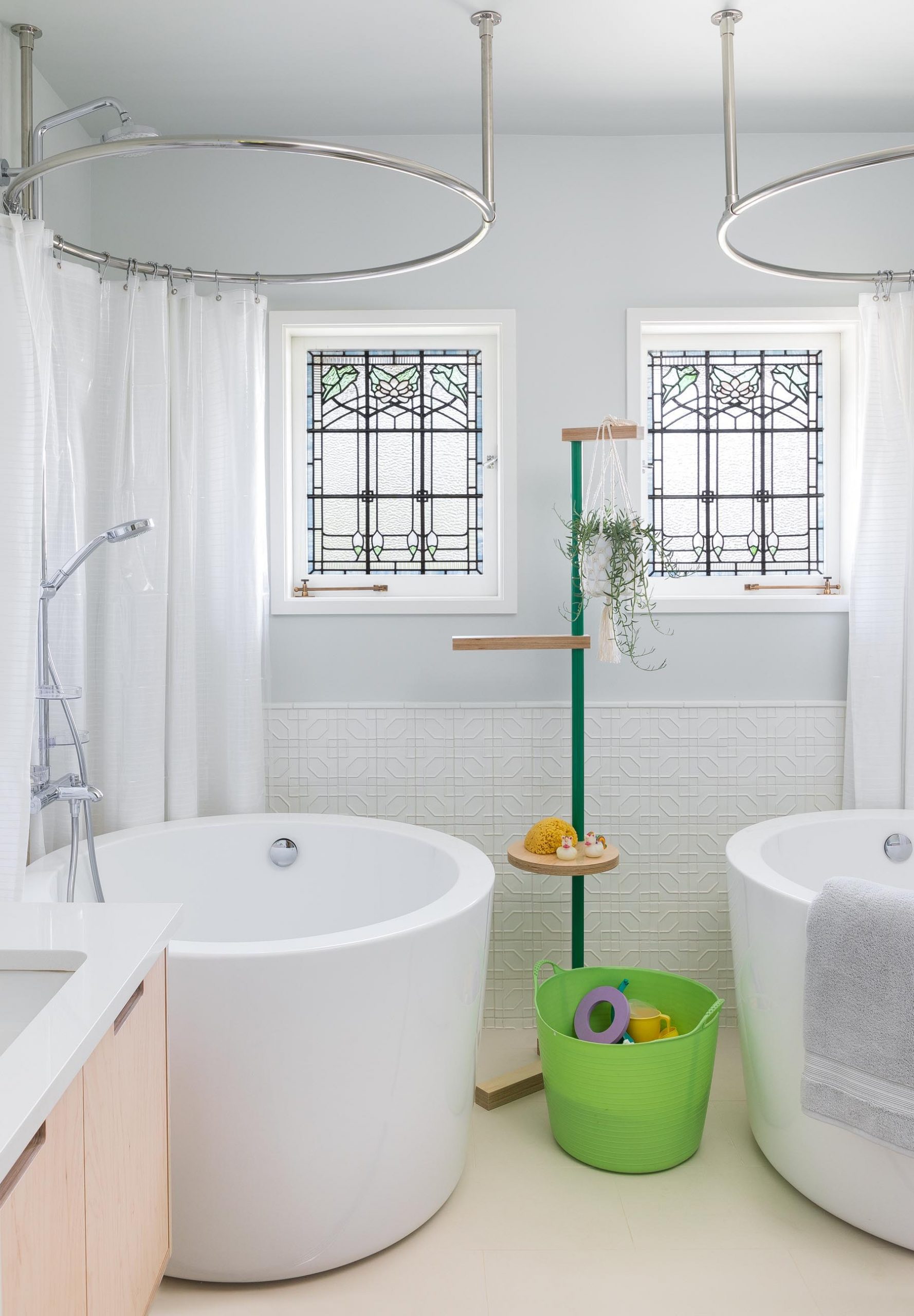 The home also includes an art studio with a kitchen.
Photography: Haris Kenjar | Architects: DeForest Architects | Team: John DeForest, AIA, Melissa Nordquist, Geoff Briggs | Interior Design: NB Design Group | Contractor: Lockhart Suver