Condon Scott Architects has designed a modern home in Queenstown, New Zealand, with superb views of Lake Wakatipu.
The home is located on a challenging lot with steep terrain. Lead architect Barry Condon stated, "This was no easy project, but I'm passionate about solving the unique challenges that are presented with each new site and client brief."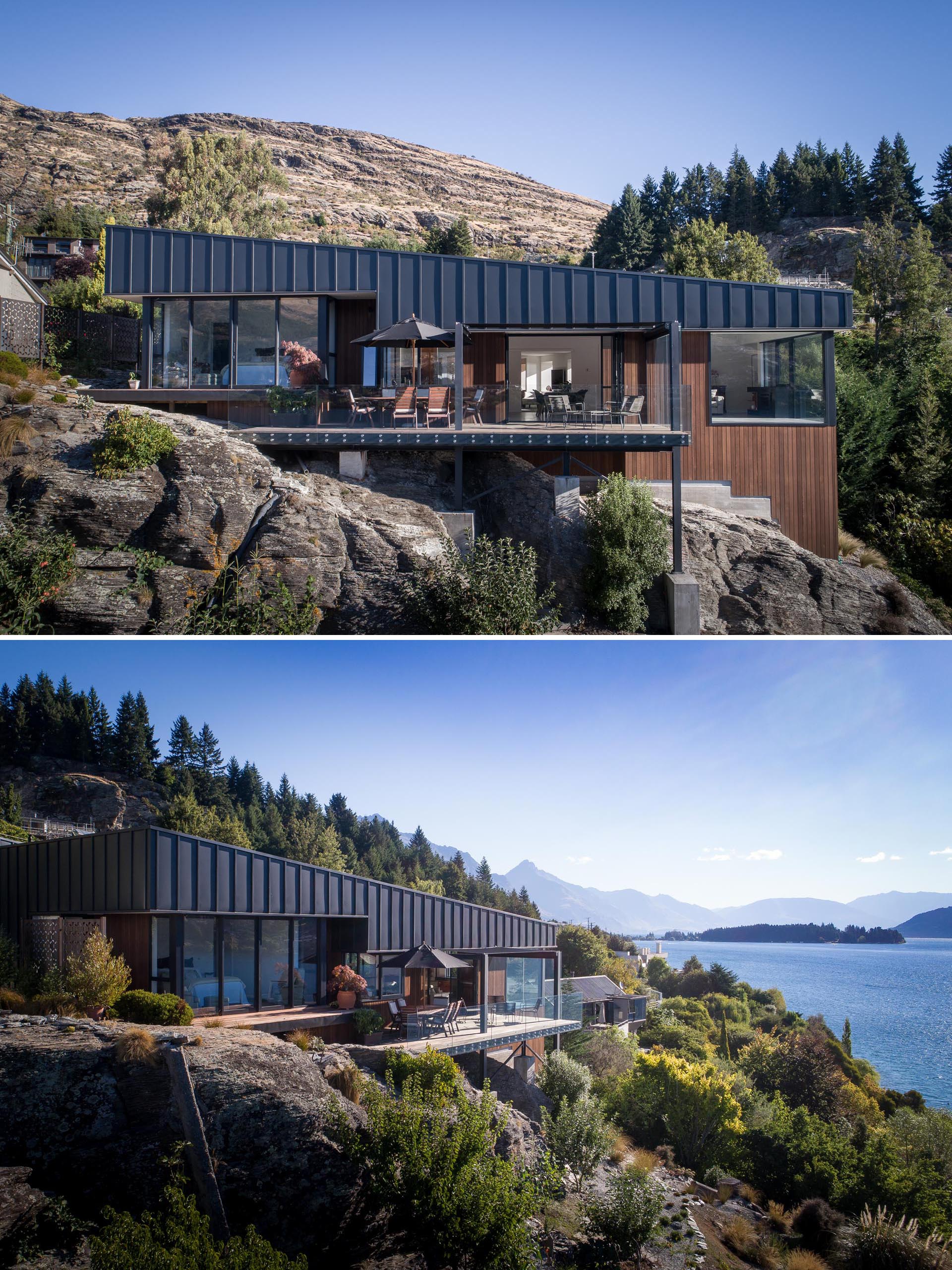 "The clients' brief was to create a family home that would capitalize on the views to the lake and mountains and which would also have an outdoor area protected from the wind," says Barry.
The resulting house has two wedge-shaped structures, created to fit within the required height restrictions, and featuring matte black metal and wood siding.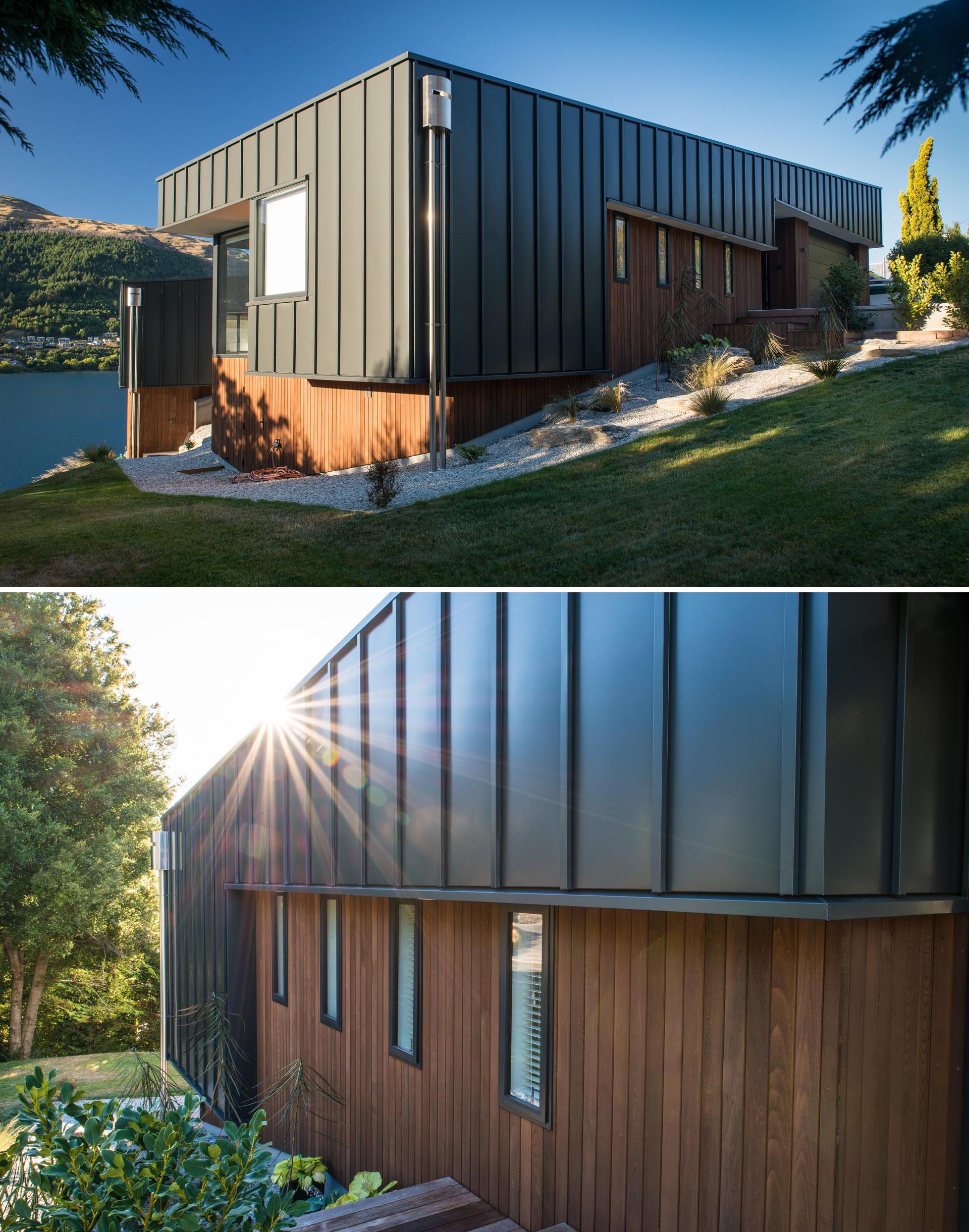 The design of the house allowed for a sheltered courtyard to be created, which can be accessed from the glazed corridor, perfect for enjoying the sun when the wind is blowing off the lake. Planters and a garden alongside the walls soften the home's exterior.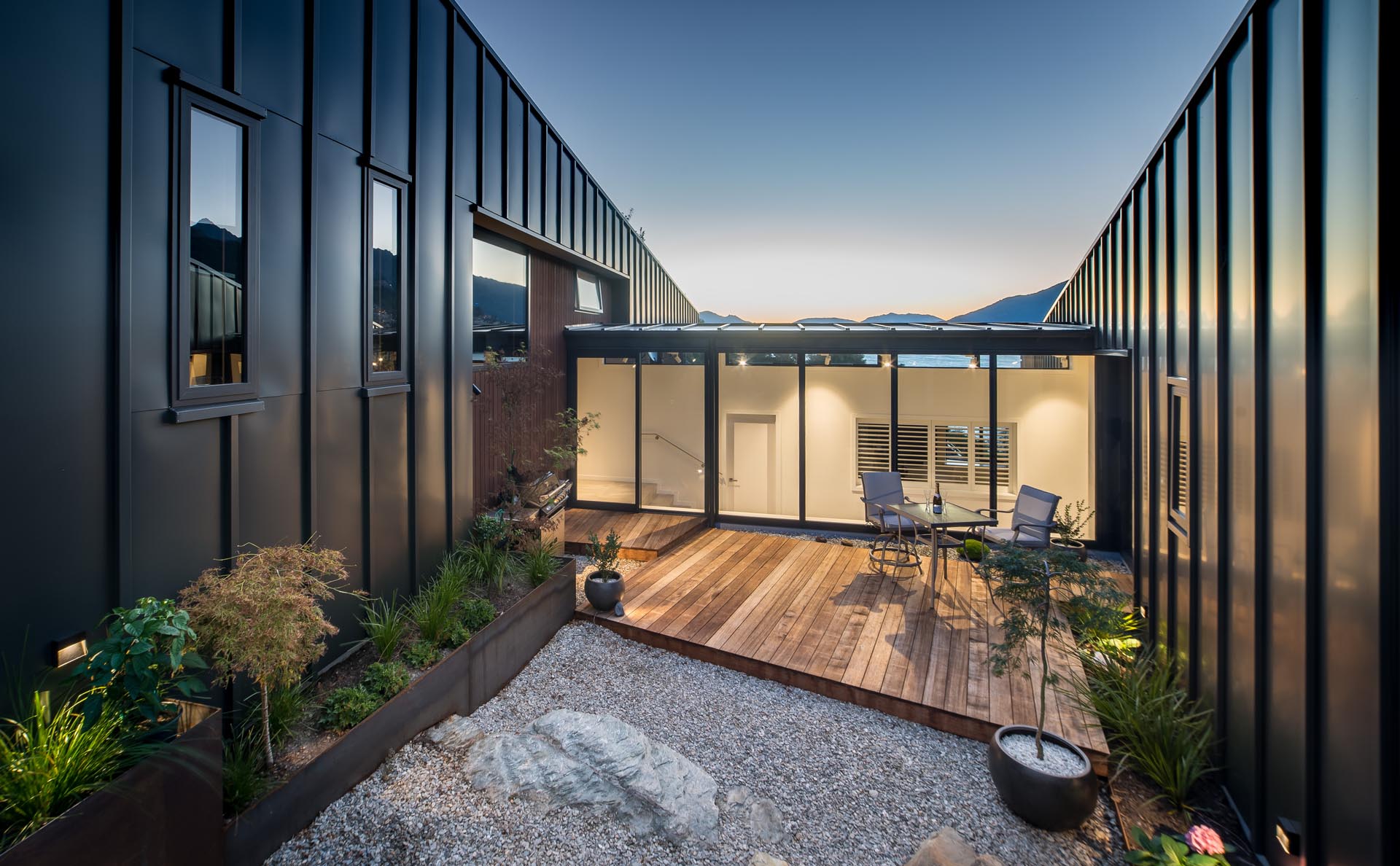 In the home, the views are immediately apparent as the focal point, with large windows and sliding doors opening to outdoor areas. The main living areas are open plan, creating a casual environment, while the wood ceiling has hidden lighting to create a soft glow.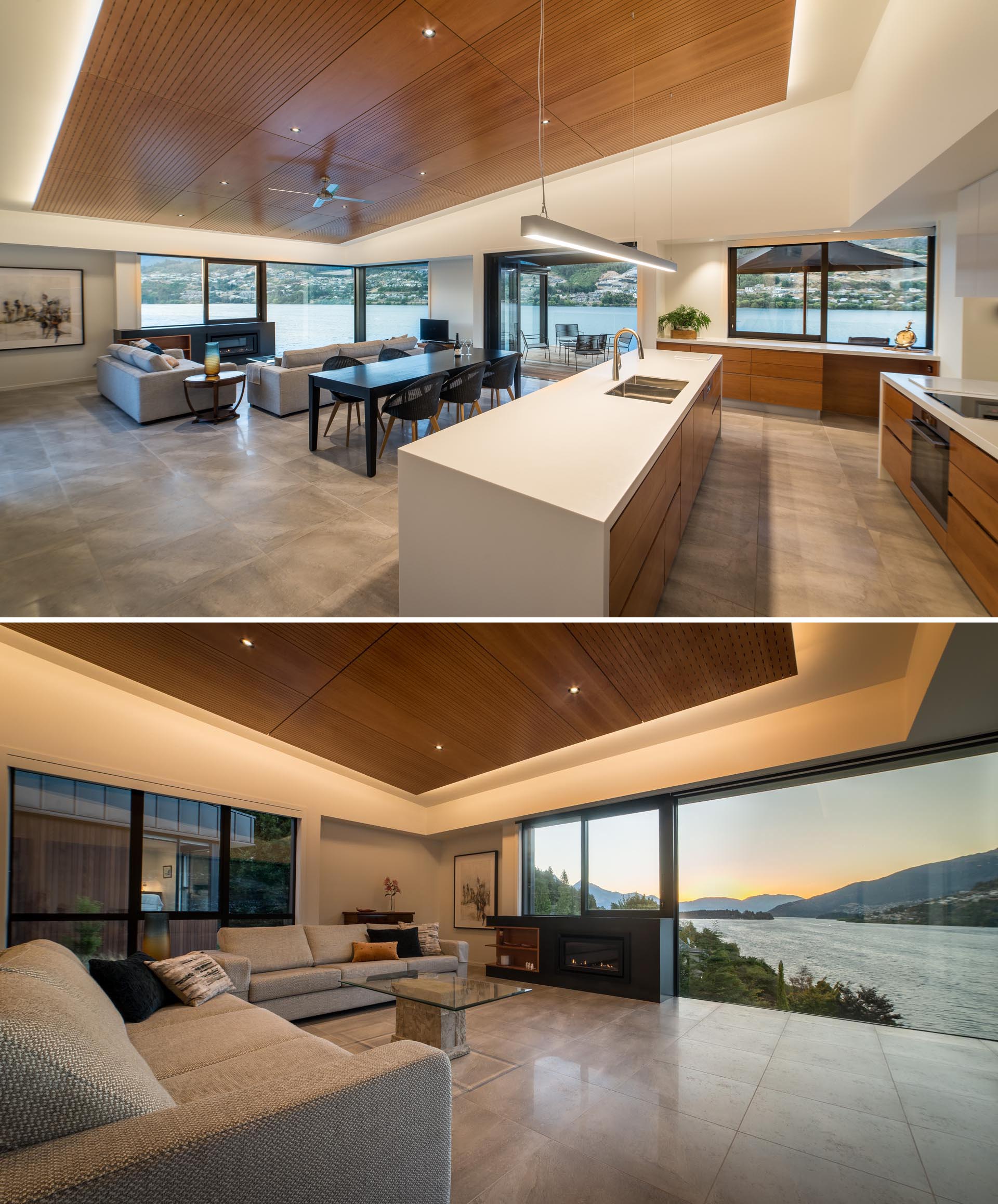 In one of the bedrooms, floor to ceiling windows and sliding glass doors provide an unobstructed view of the lake, which almost looks like a painting.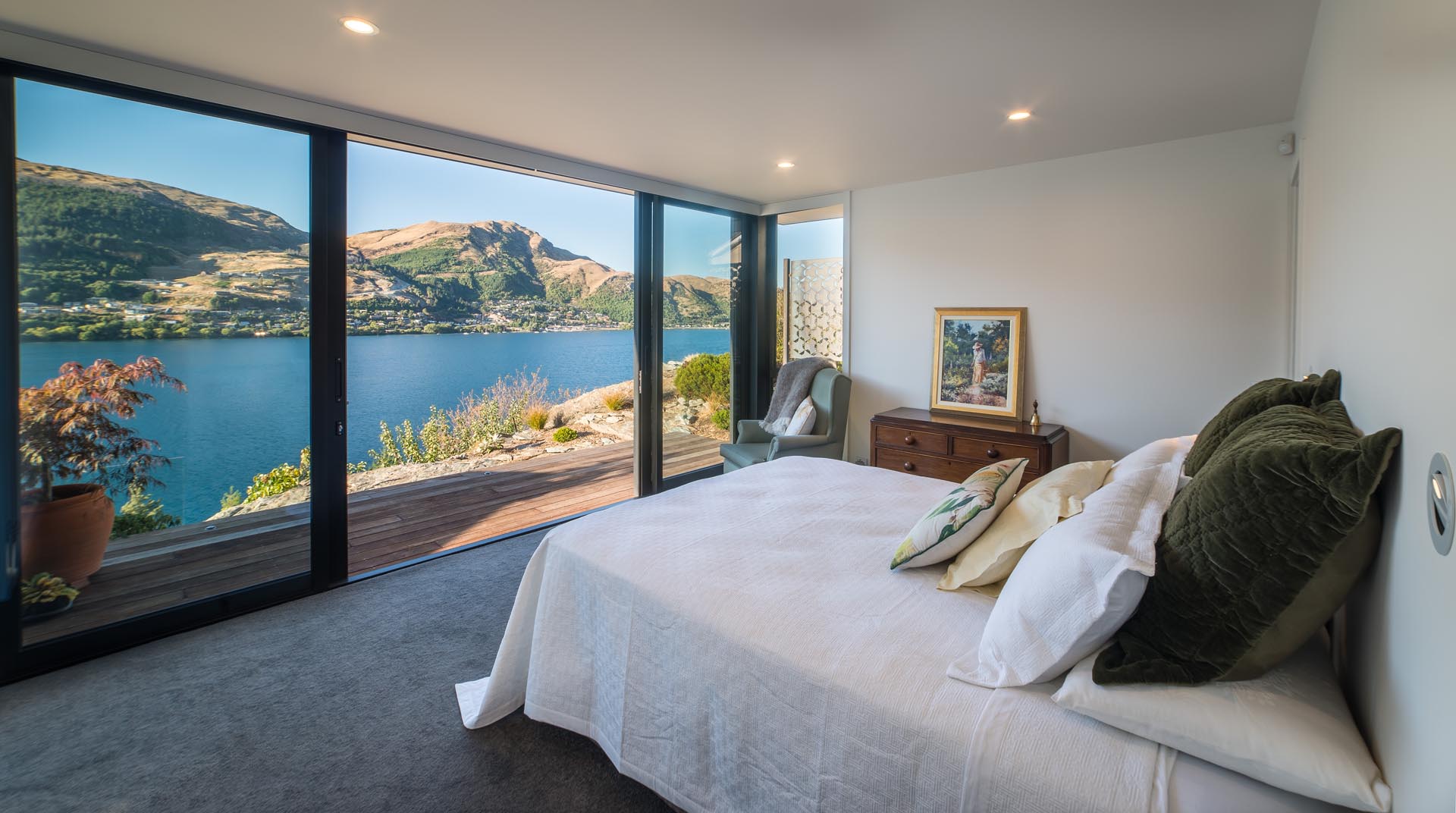 In the master bathroom, large-format dark-colored tiles cover the walls and floor, while the white freestanding bathtub and countertop provide a contrasting element.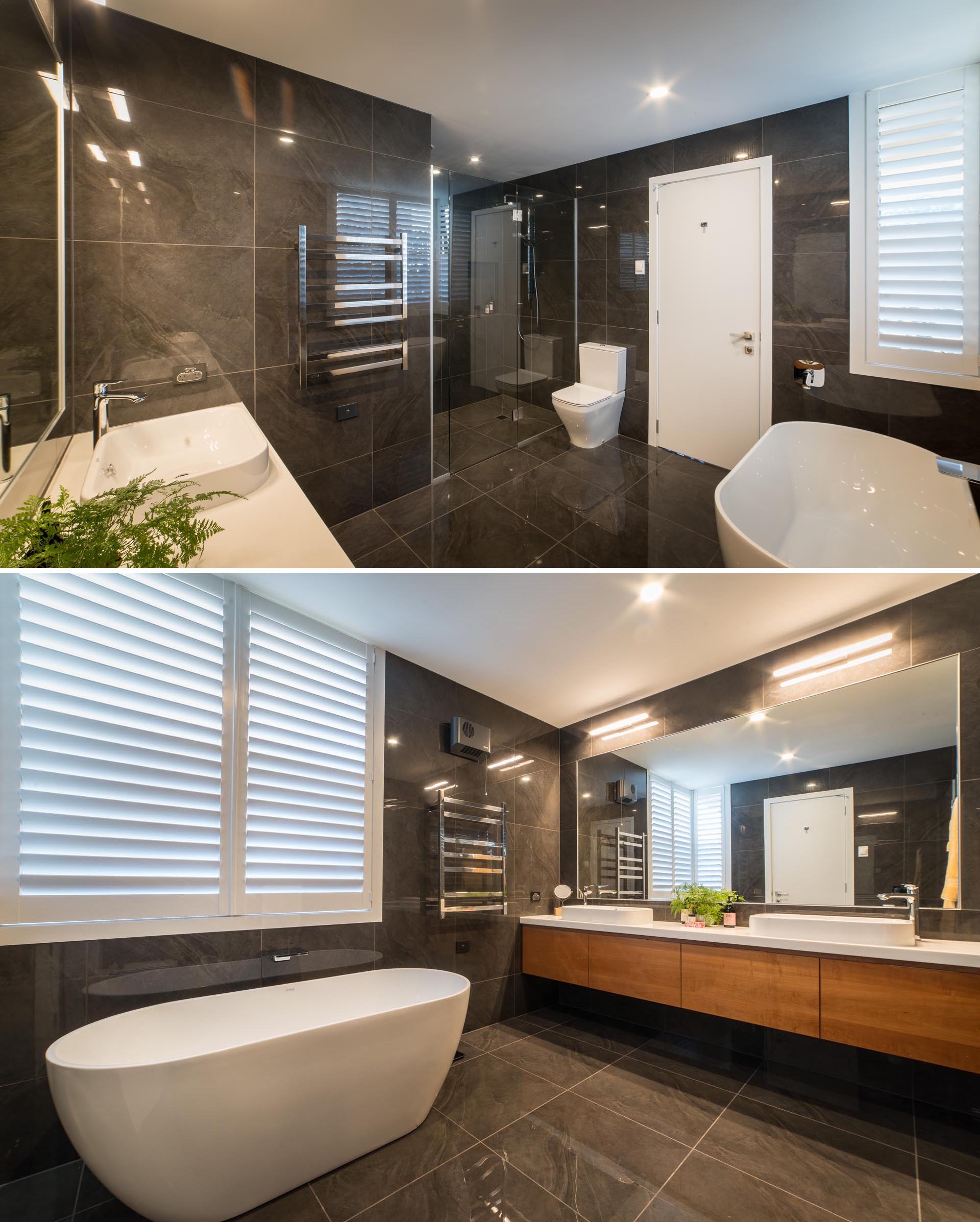 In a second bathroom, the color palette is lighter.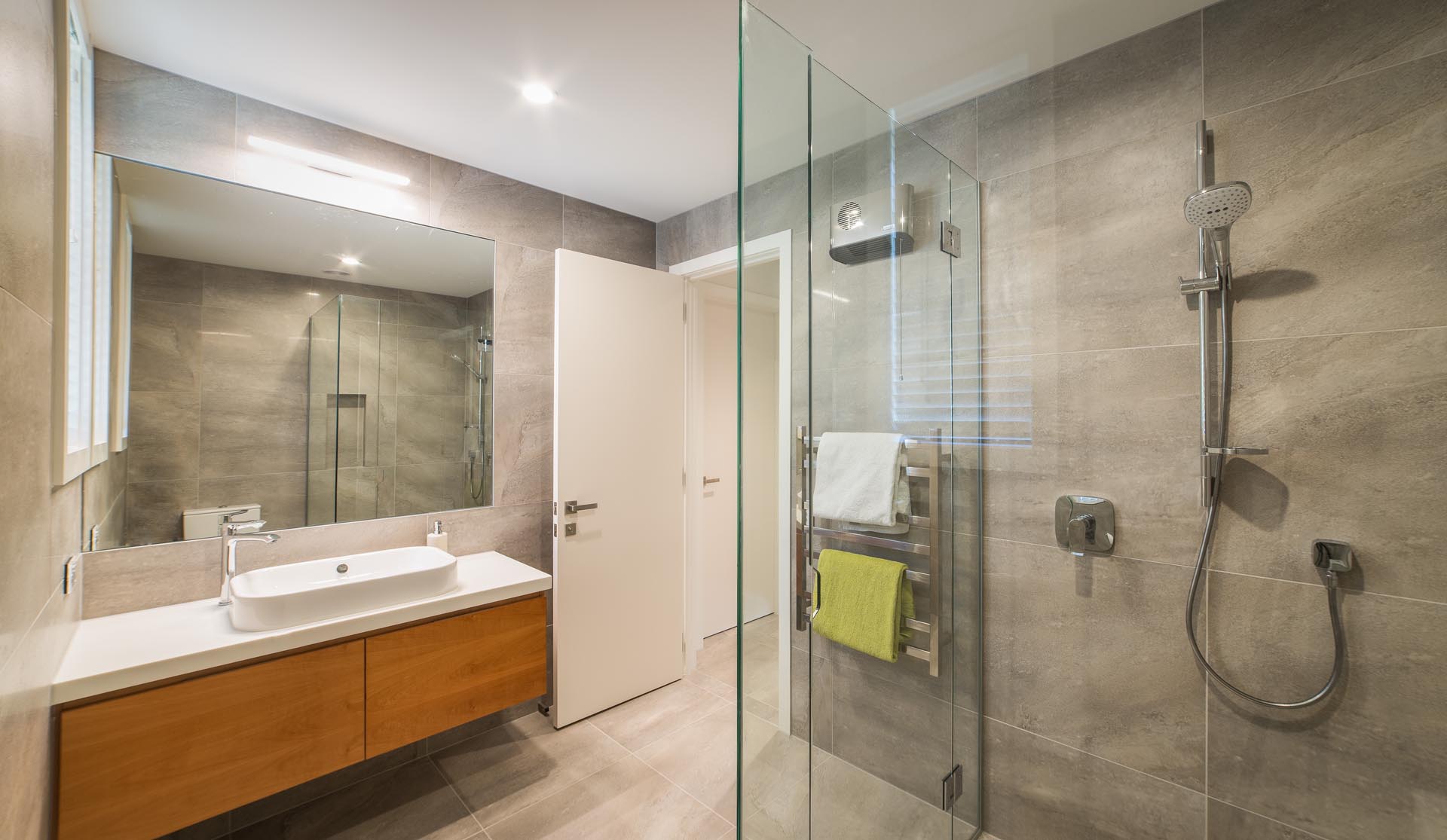 Here's the floor plan of the home that shows the layout and location of the sheltered courtyard. You can also watch a short video of the home here.