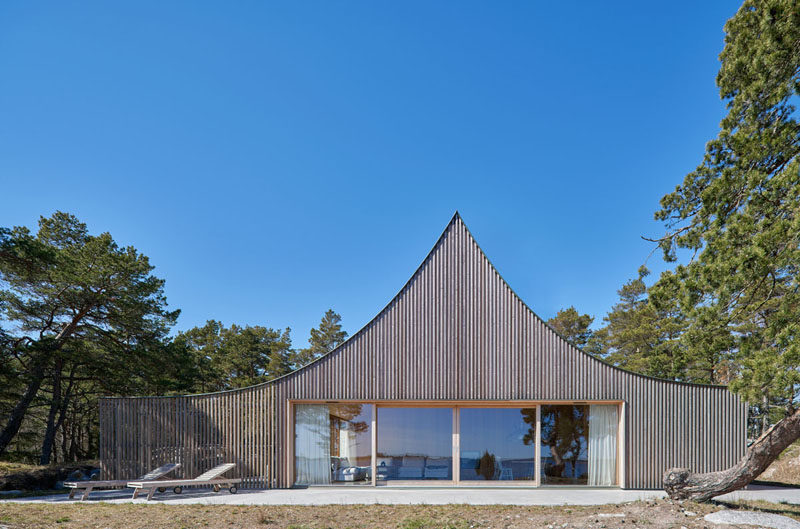 Swedish firm Tham & Videgård Arkitekter have designed a tent-like house on the relatively small island of Krokholmen in Stockholm's outer archipelago, for a family that wanted a maintenance free vacation home with one level and social space both inside and outside.

---
The house with its curved peaked roof, has a facade of cedar wood, while large sliding glass doors open the house up to terrace with views of the open sea.
---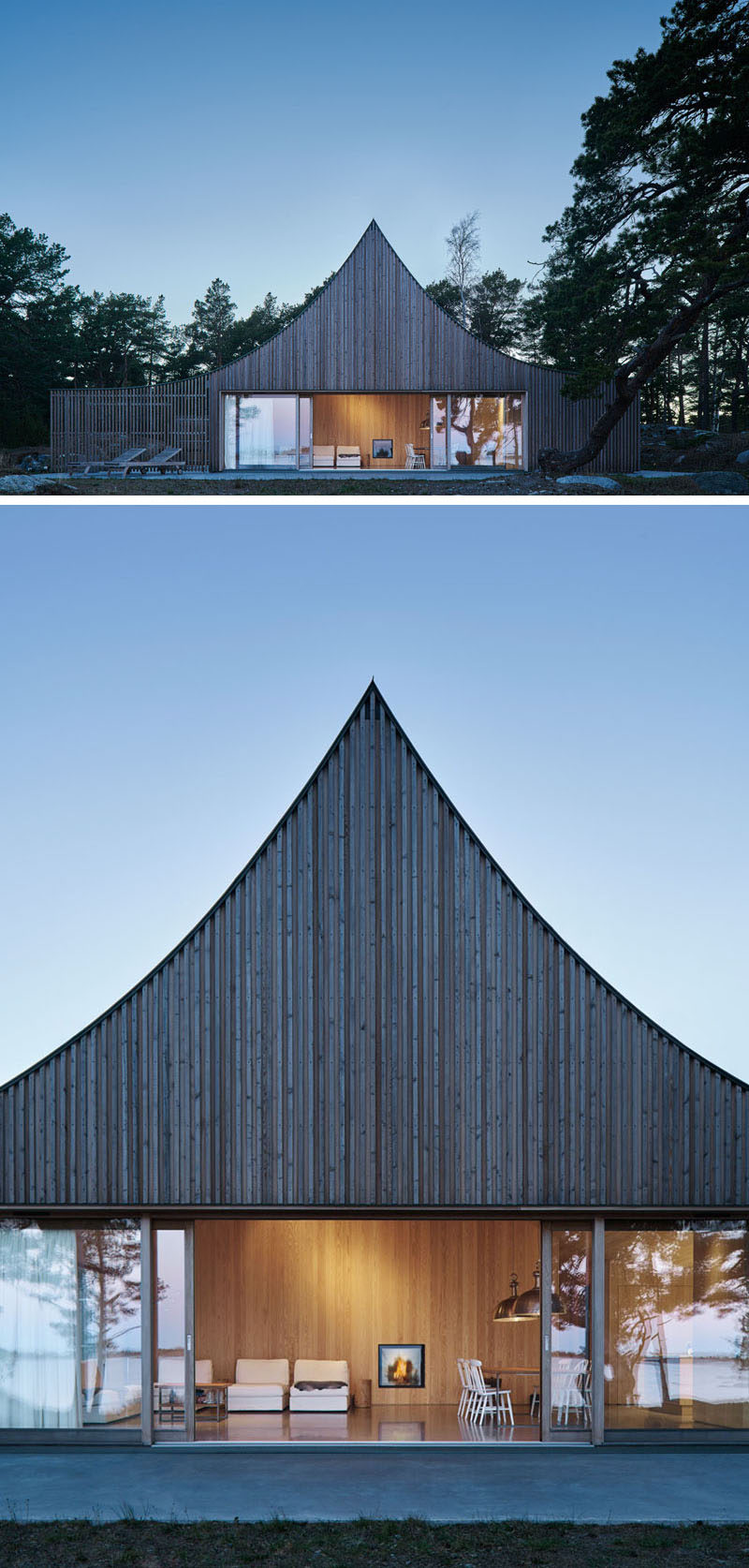 ---
Cedar has also been used to line the interior of the house, with the internal ridge of the ceiling measuring in at 18 feet (6m). In the living room, there's access to the front terrace as well as a side terrace for when it gets windy.
---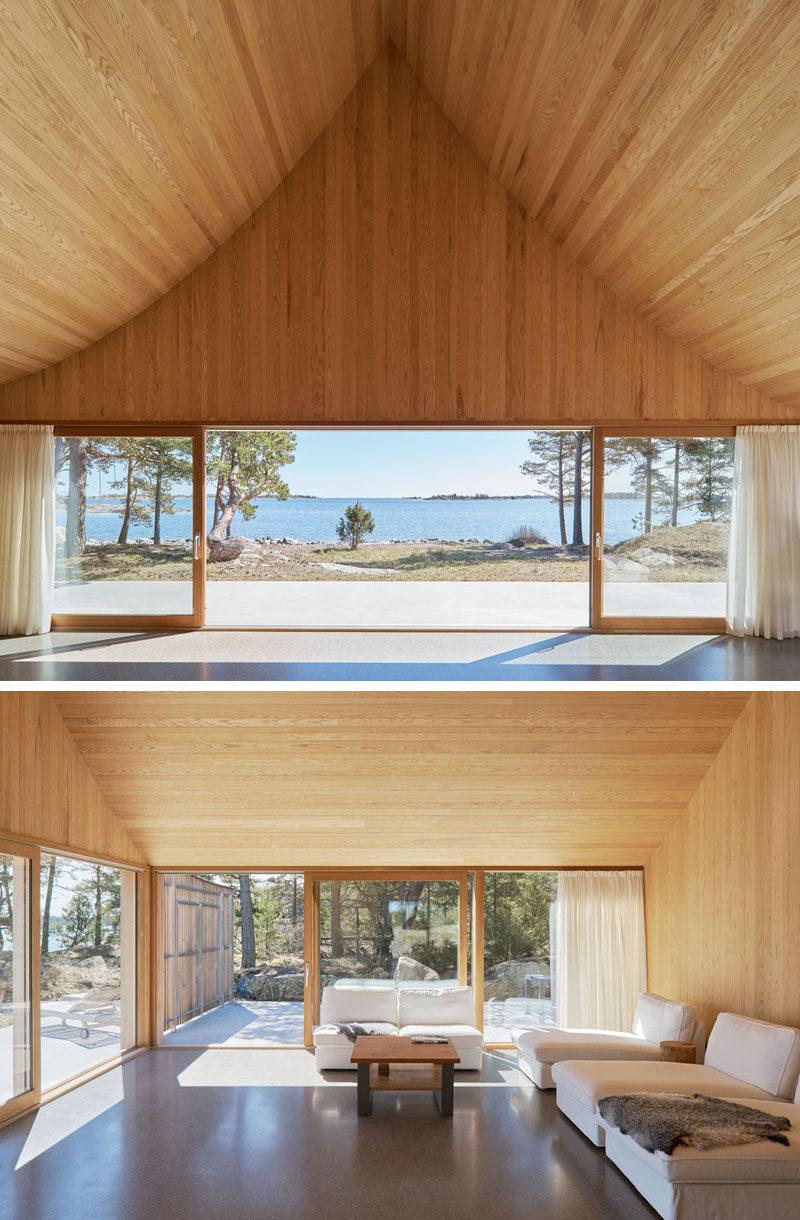 ---
Next to the living room is the kitchen. Simple wood shelving and cabinets are combined with a light grey counter. The kitchen also opens to a small terrace and has views of the surrounding land.
---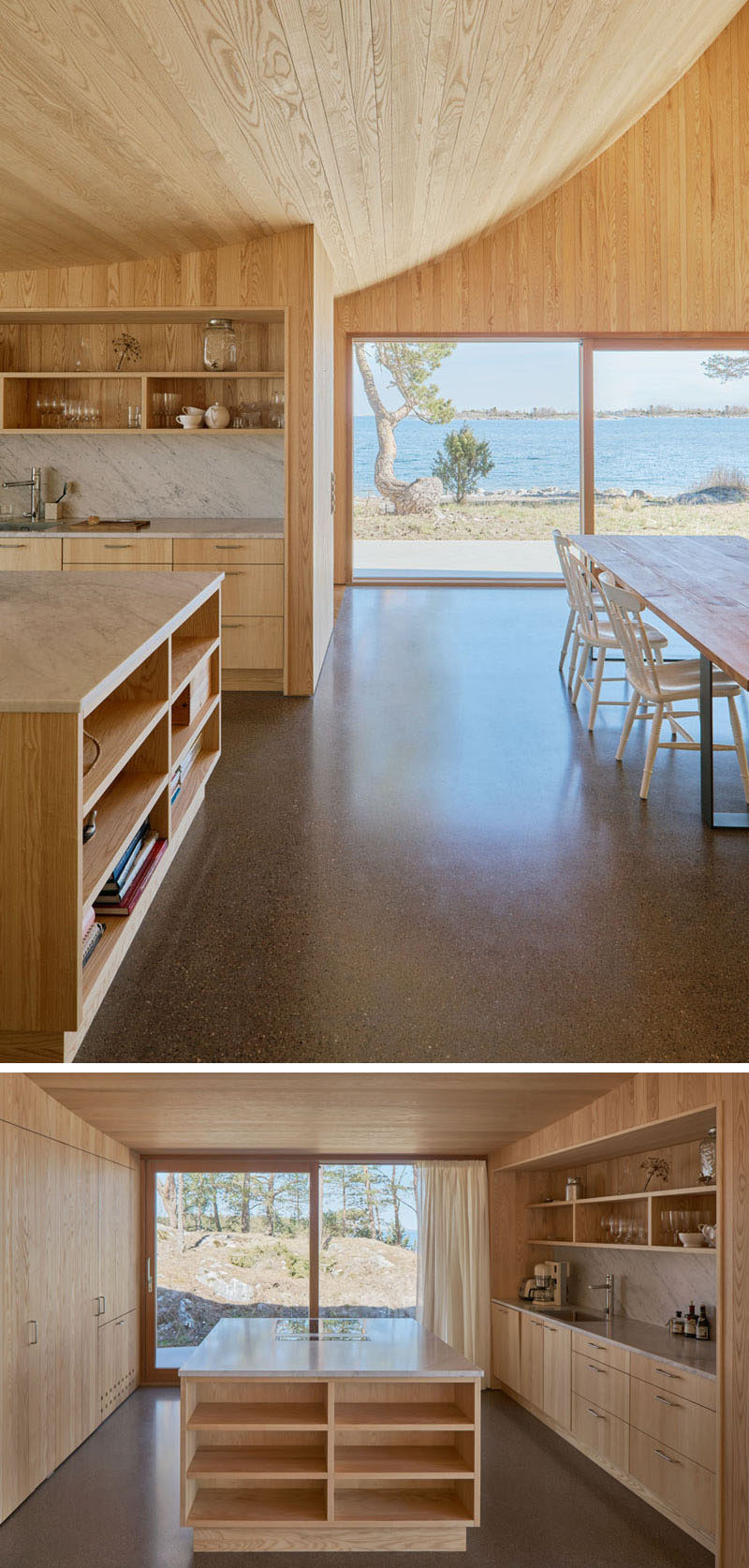 ---
Down the hallway are the bedrooms and bathrooms, with the doors blending in to the wooden surround.
---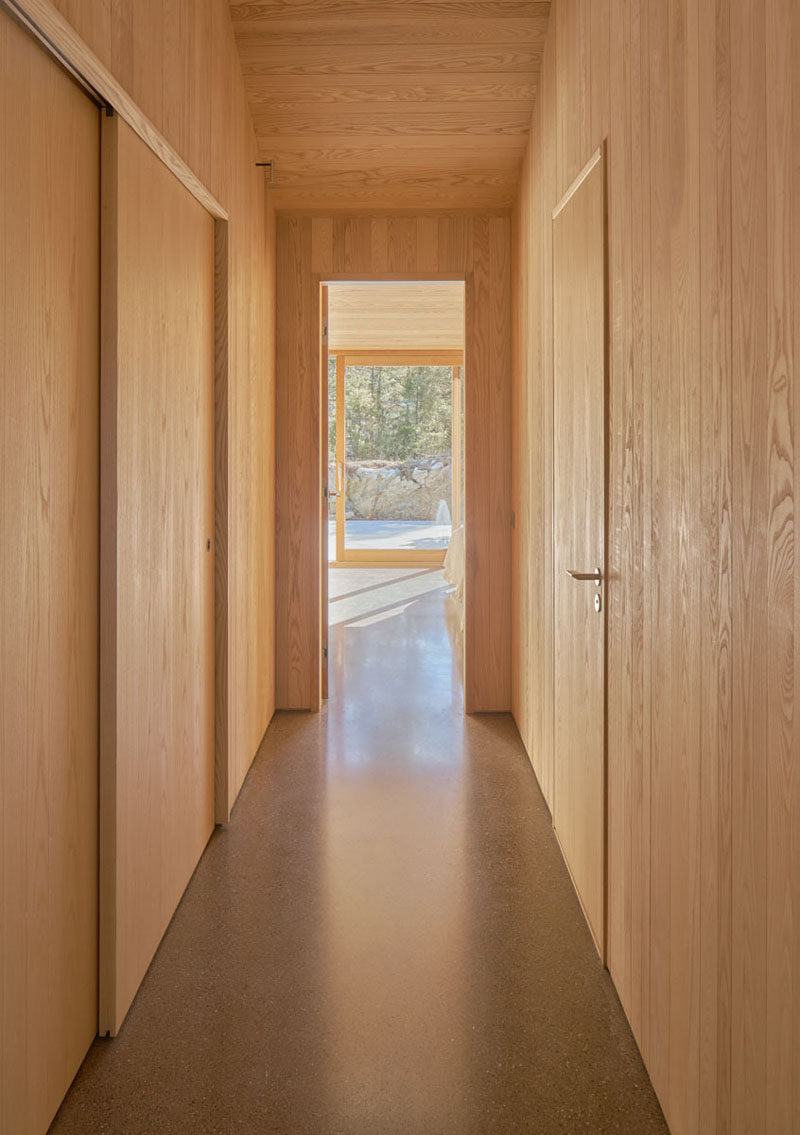 ---
In the bedrooms, the furnishings are minimal and have views to the outdoors.
---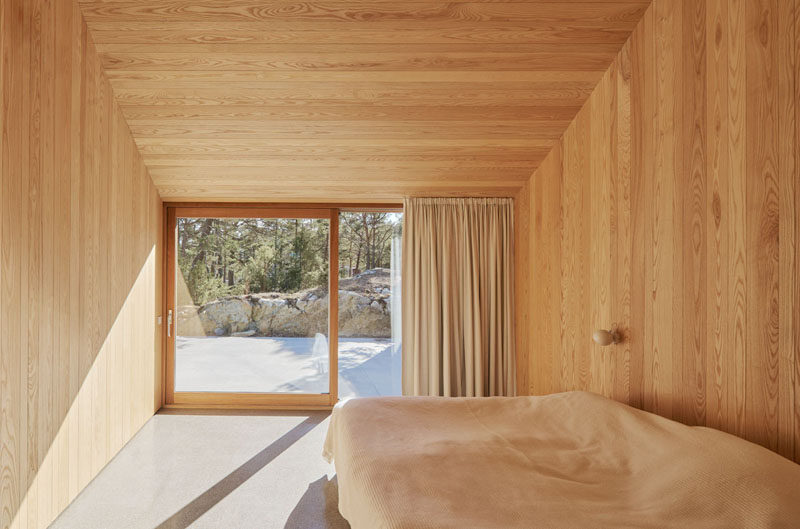 ---
In this bedroom, the bed has been raised to allow for storage or a pull-out bed, and simple globe-like lighting has been installed in the ceiling and on the wall.
---
---