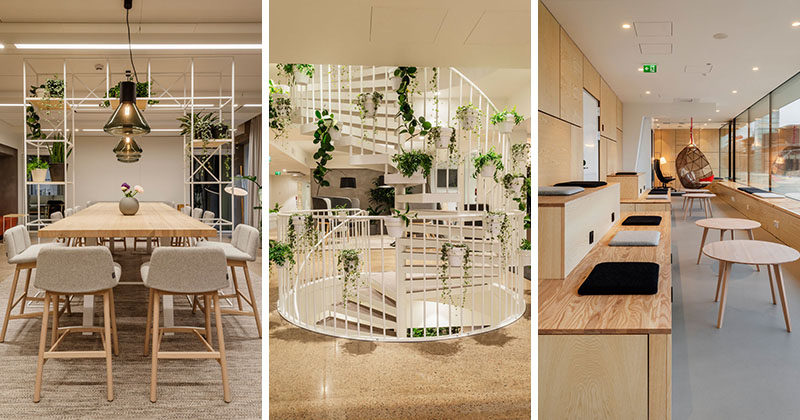 Interior design company dSign Vertti Kivi & Co., have recently completed new offices for Reaktor, a design and technology company based in Helsinki, Finland.
The interior designers were tasked with creating an office environment that would make the premises be as comfortable as a home.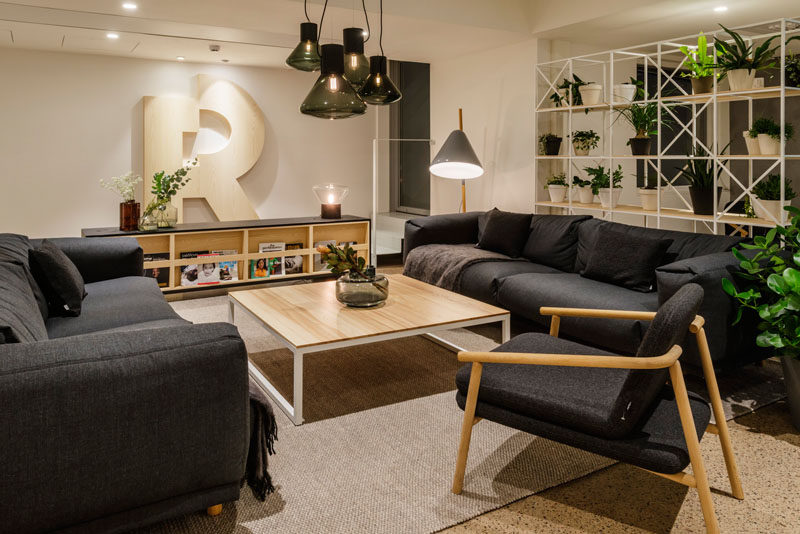 ---
The design of the office, which is spread out over multiple floors, follows the style of Scandinavian minimalism, and while technology is an important part of Reaktor's work, it was not an aspect the company wanted to highlight in the office design.
---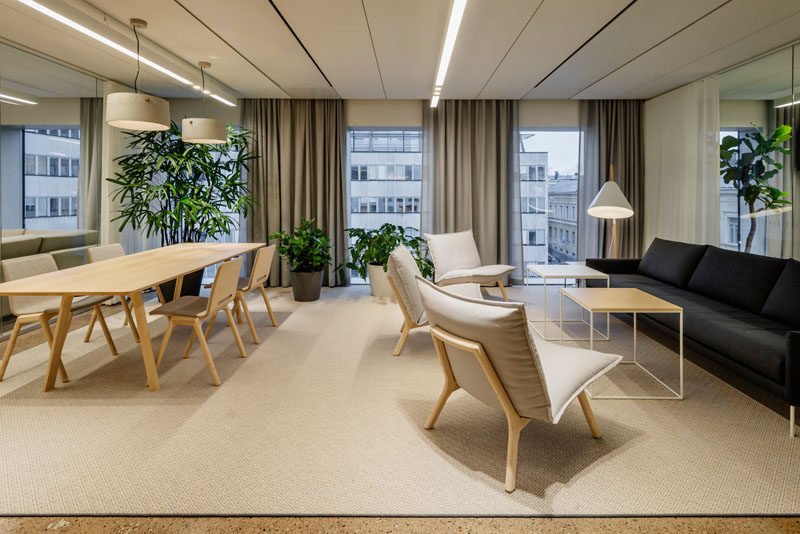 ---
The basic layout of the various floors is the same, with a lively piazza-like space located at the center of the floor, providing employees with a space where they can get together for breakfast, some coffee, lunch and a good chat.
---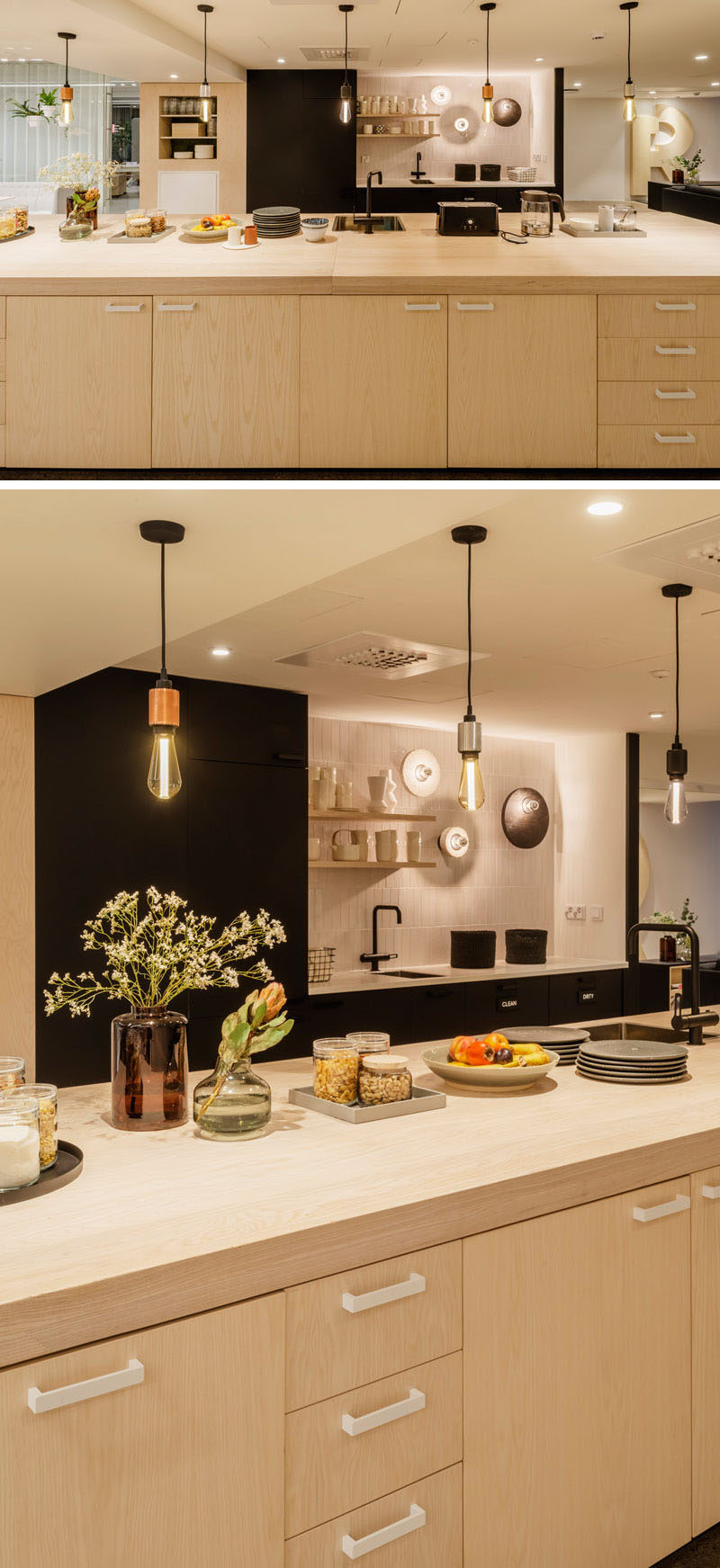 ---
Long communal bar-like tables and smaller dining tables give the employees a place to relax while they eat their lunches.
---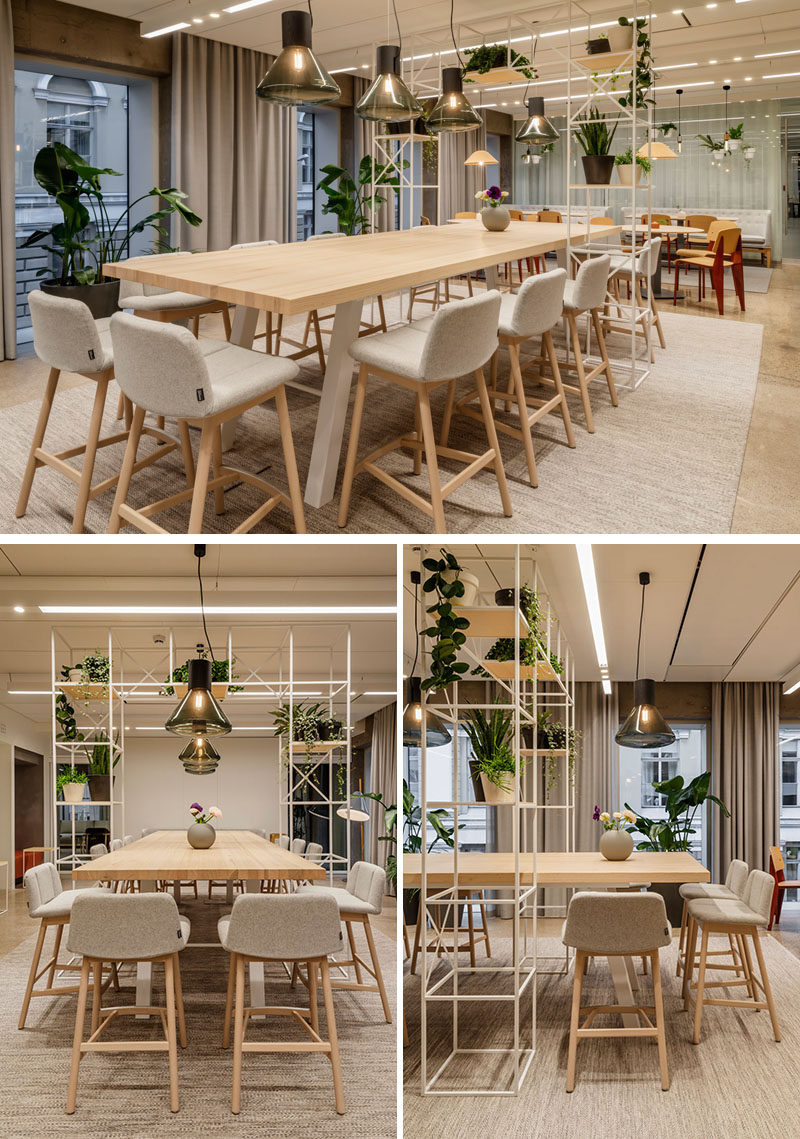 ---
Apart from casual piazza areas, there's also lounges, like the one below, that can be used as a place to work, relax or if needed be rearranged to hold a meeting. All the work spaces contain walls that are reserved for drawing, like in a brainstorming meeting.
---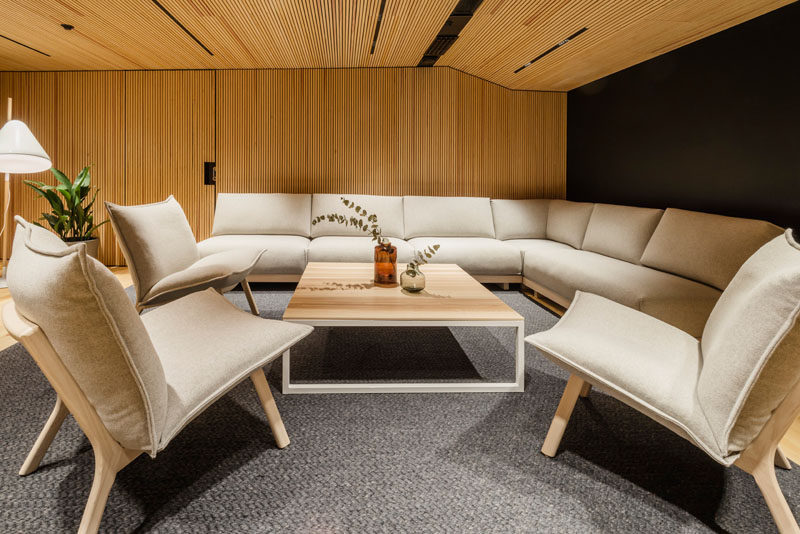 ---
Other lounge areas have been set up for smaller group meetings, and simple wire frame room dividers are used to define areas, yet still allow people to see through to the other areas.
---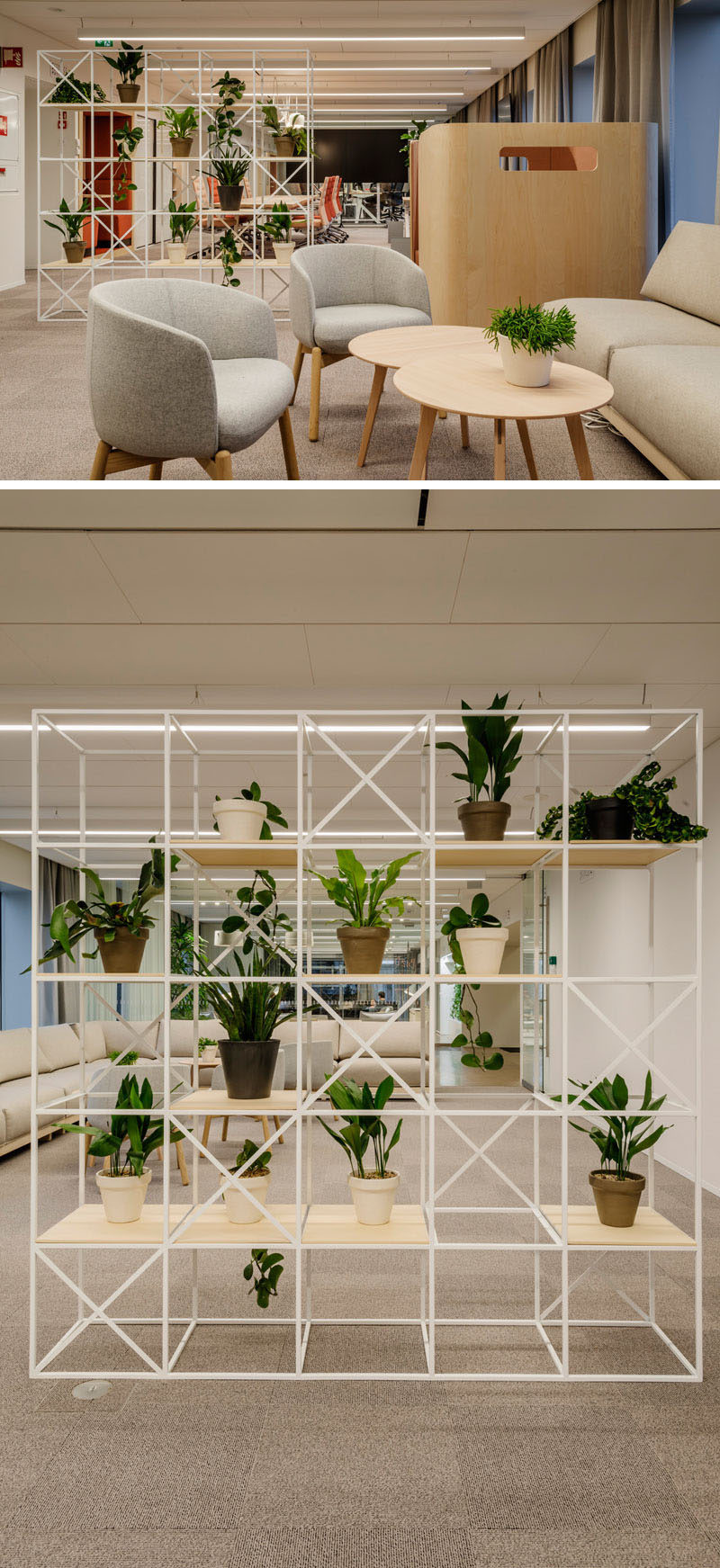 ---
Other more conventional places to work, like this meeting room, are also available for the staff to use.
---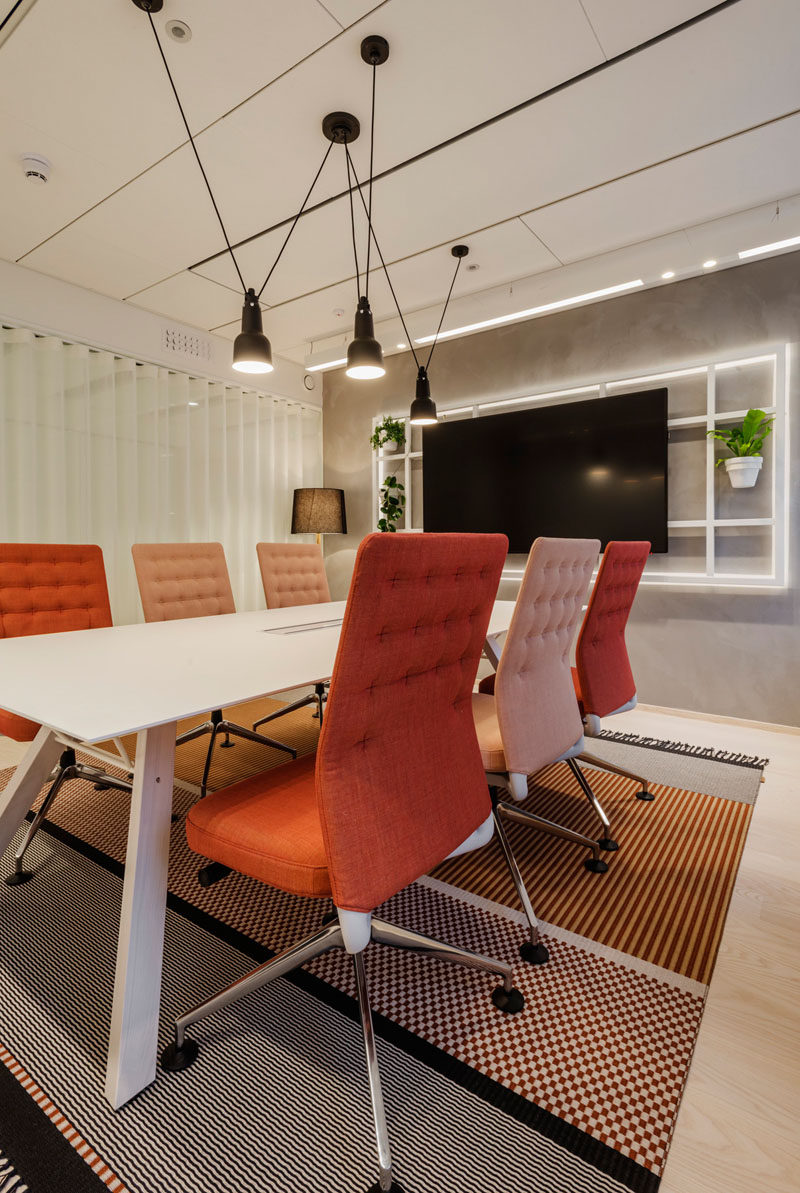 ---
A spiral staircase decorated with house plants connects the piazzas on different floors.
---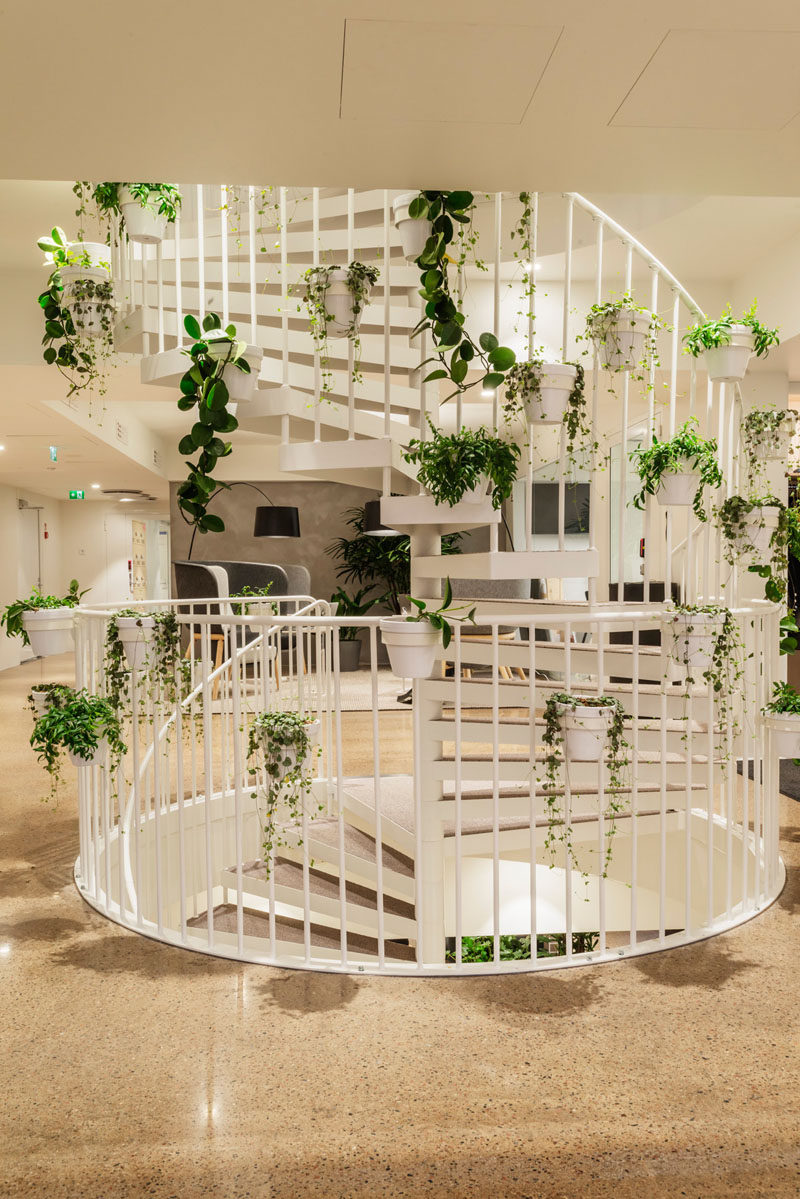 ---
Here's a look at another piazza on a different floor, this time instead of a light wood kitchen, the designers have gone with dark cabinets and kitchen island.
---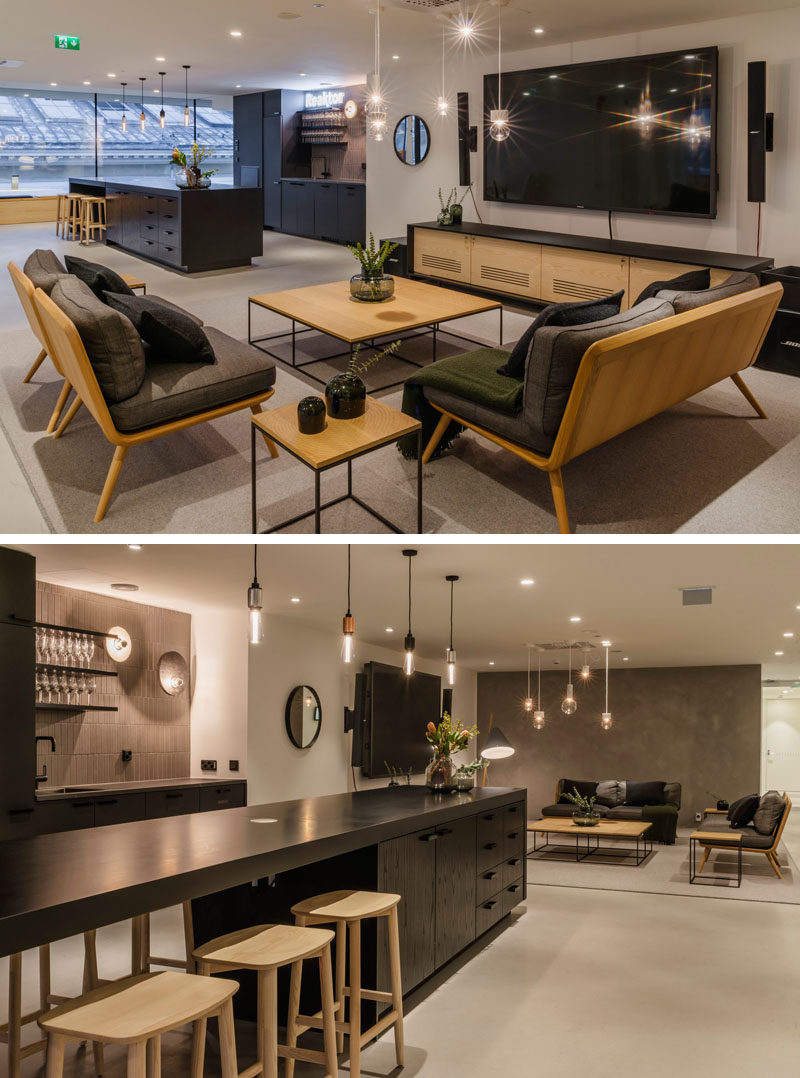 ---
As employees move away from the central piazza areas, they can find quiet spaces around the edges of the floors, like on the top floor.
---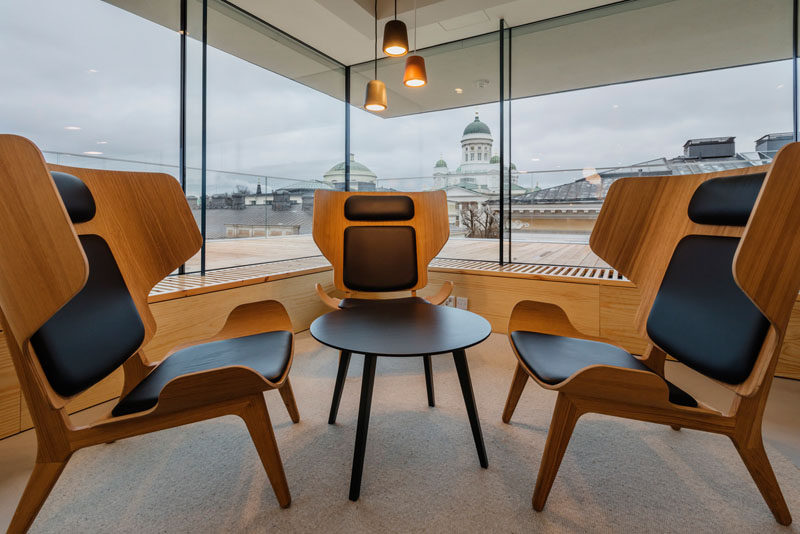 ---
Tiered seating and benches let the employees have a place to sit and work while enjoying sun through the windows.
---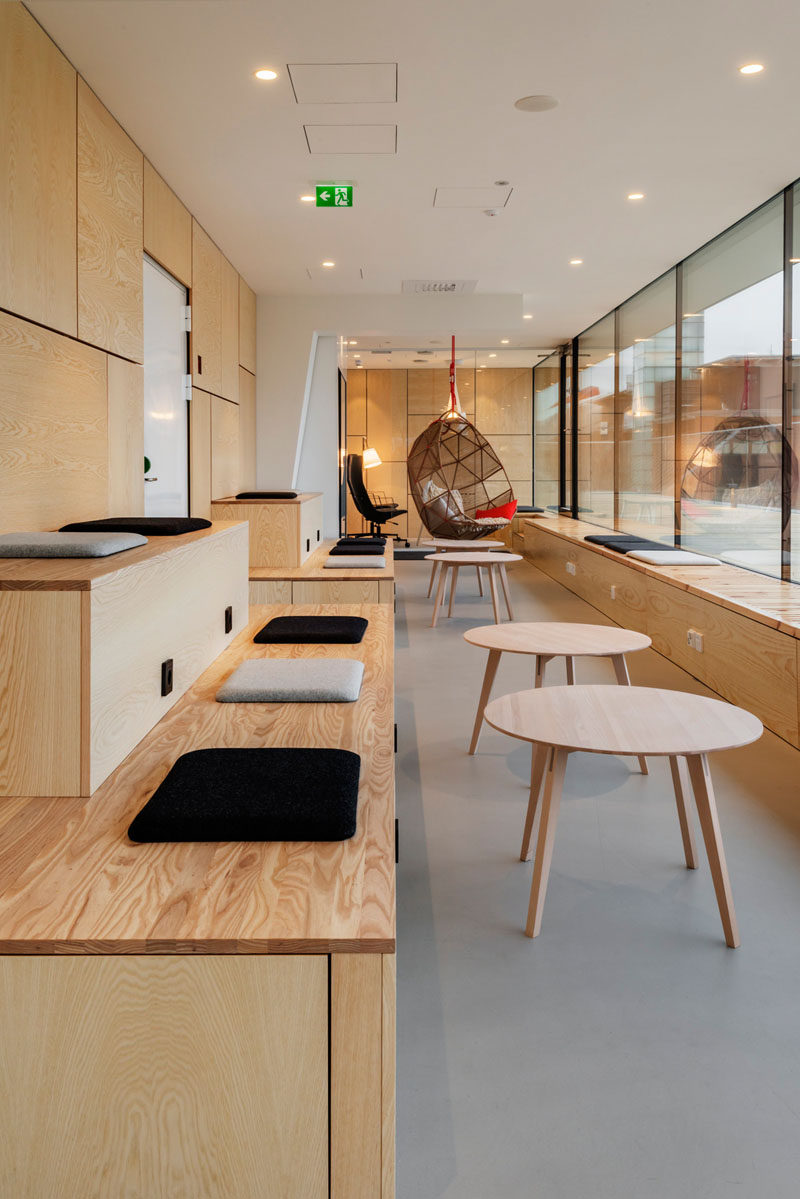 ---
There's also spaces that can be closed off with glass doors, like this room below that features access to the deck outside.
---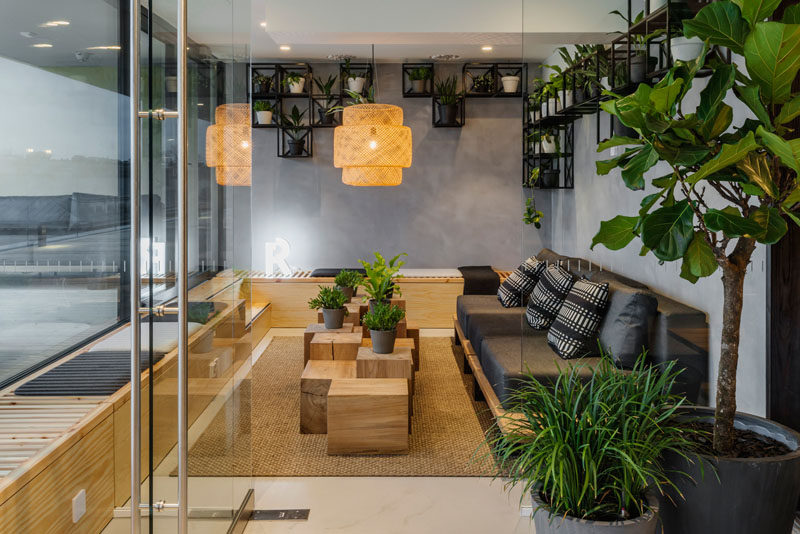 ---
Outside, the deck provides a place for employees to take in the view of the city, and from this angle, you can see that there's a wood bench that wraps around the interior at the same height as the deck.
---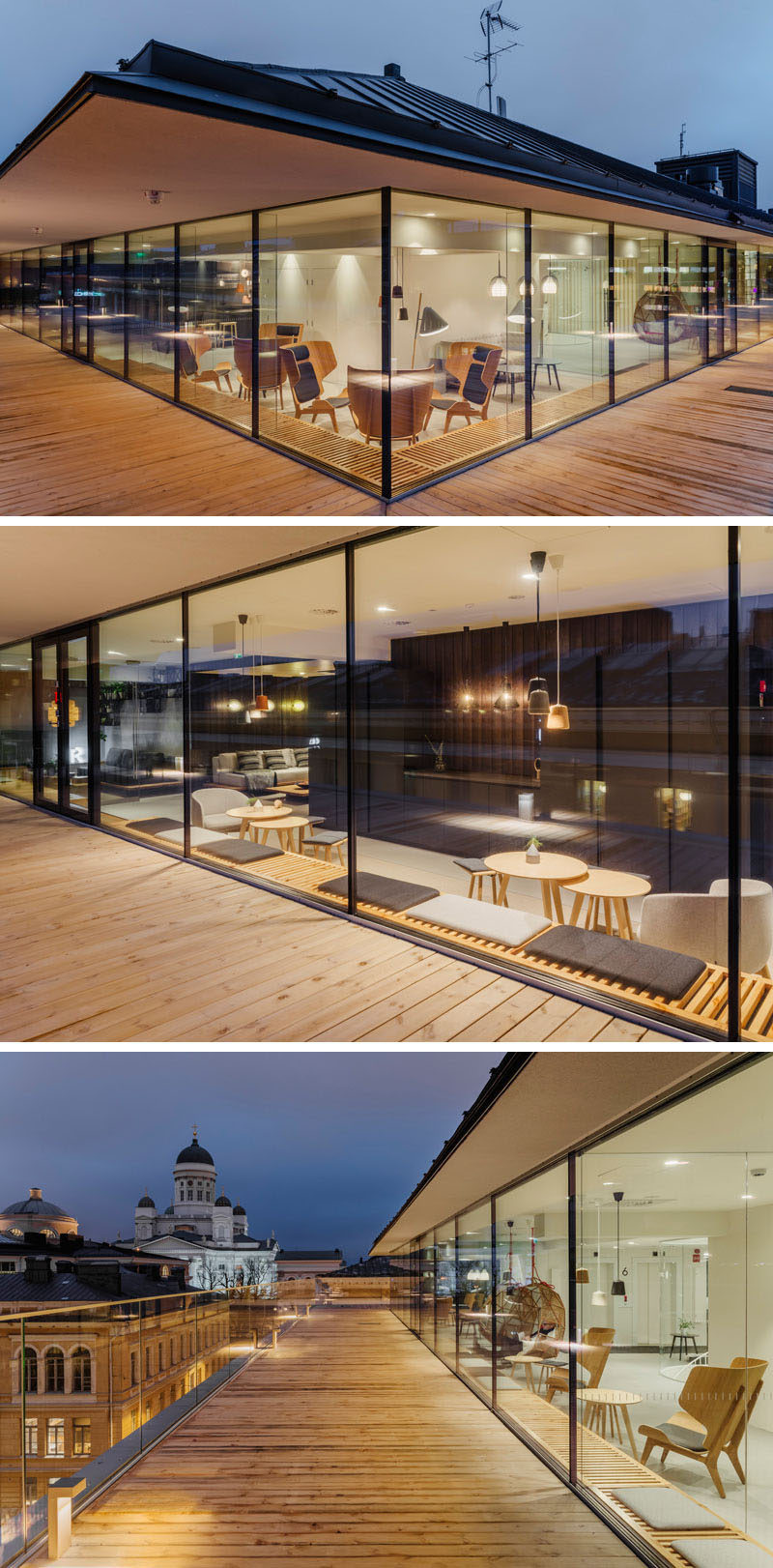 ---