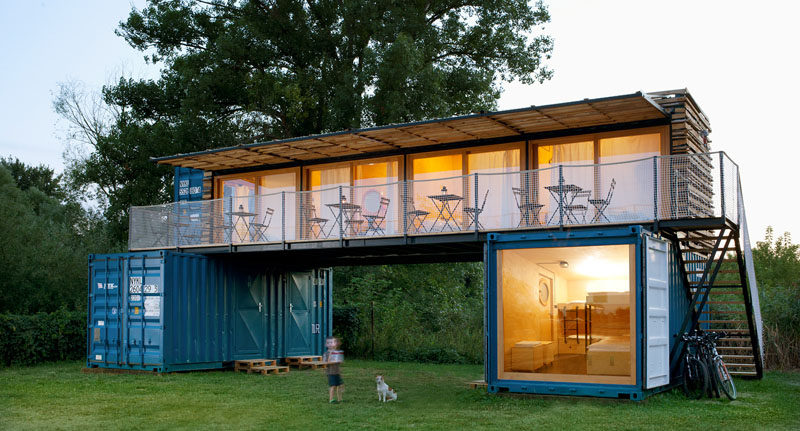 Artikul Architects have designed this small boutique hotel named ContainHotel (because it's made from shipping containers), in Treboutice, Czech Republic.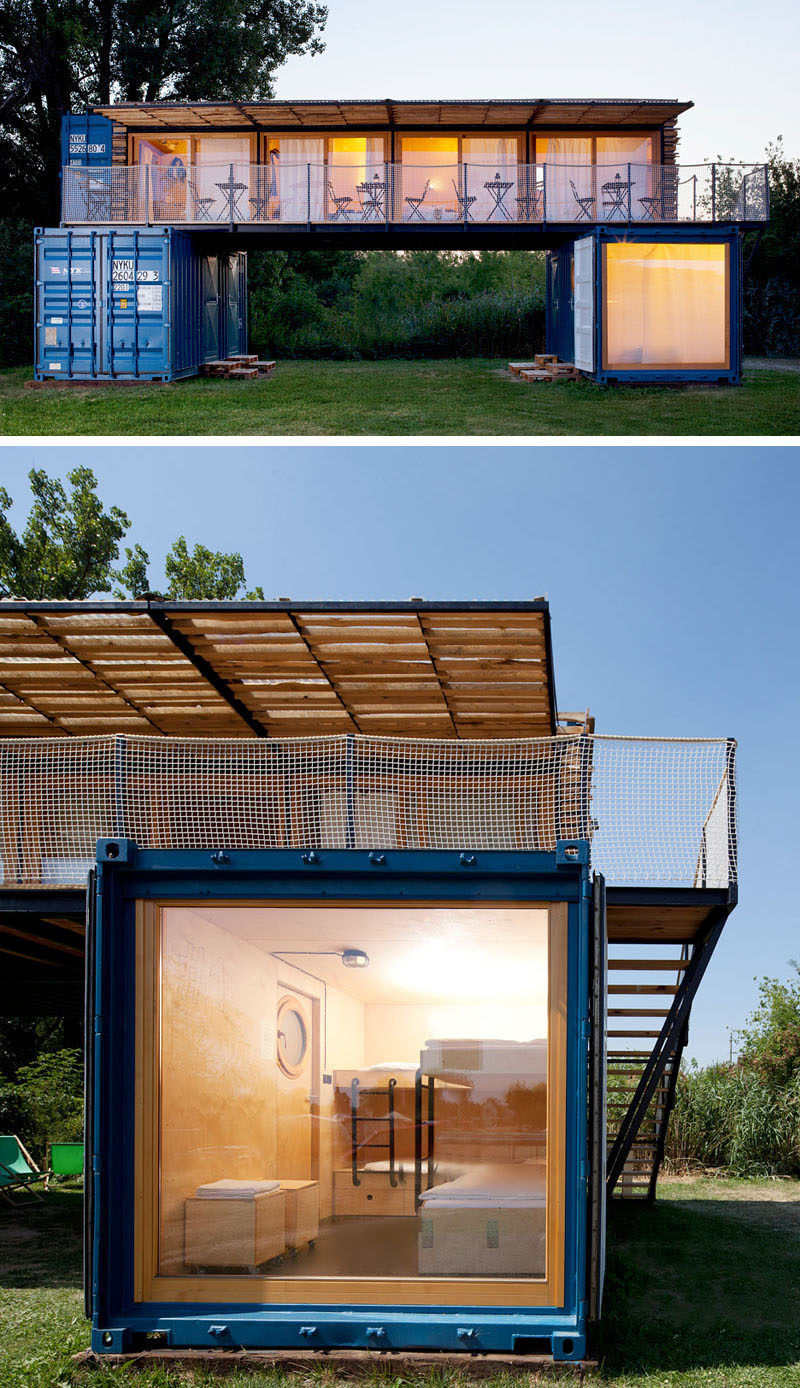 ---
Designed to be easily movable, the seasonal hotel had its first location on a surf campsite alongside the Elbe riverbank.
---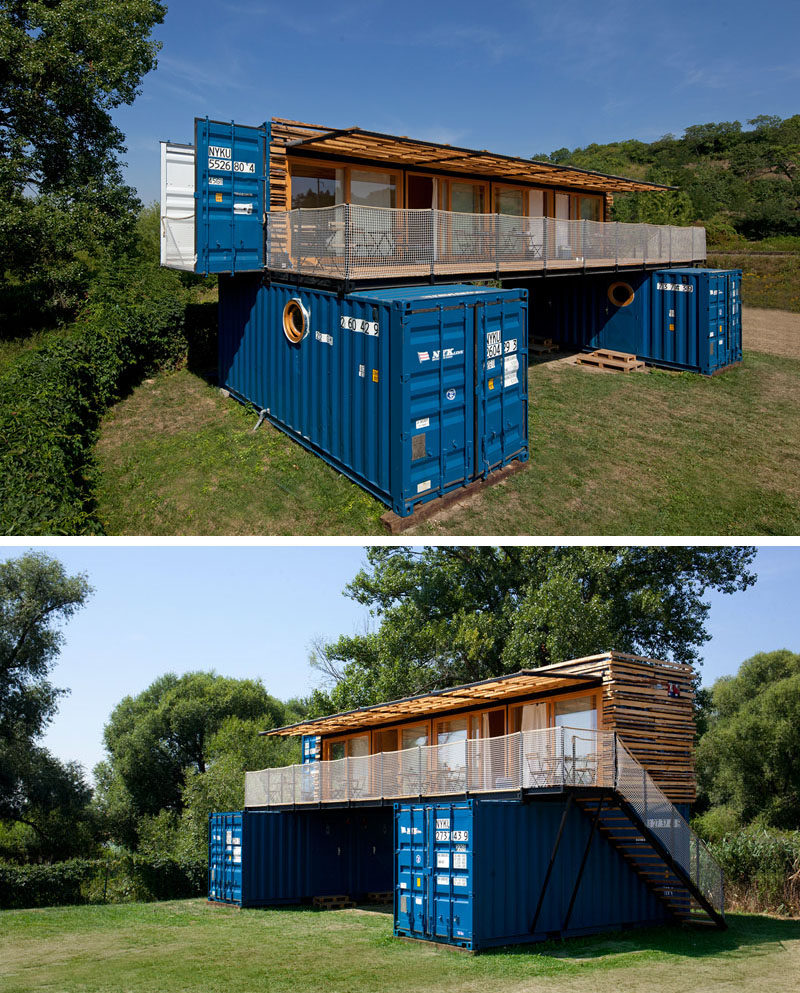 ---
Made from three shipping containers, it was completed in just four months with a total of five rooms and able to accommodate 13 guests.
---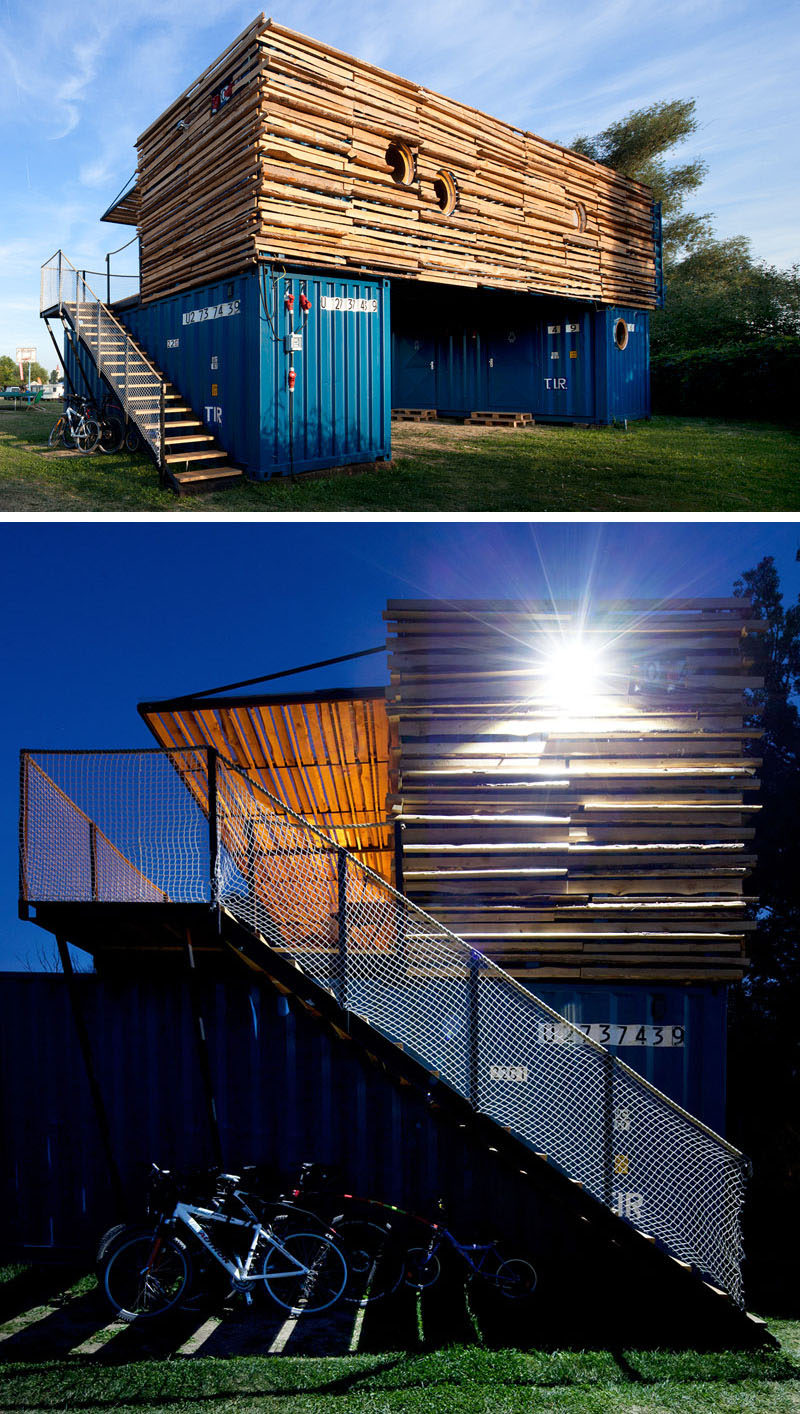 ---
Upstairs, there are four rooms accessed through a shared terrace. All the rooms have one large floor-to-ceiling window, so that despite the small size of the rooms, they still feel airy and have views of the surrounding area.
---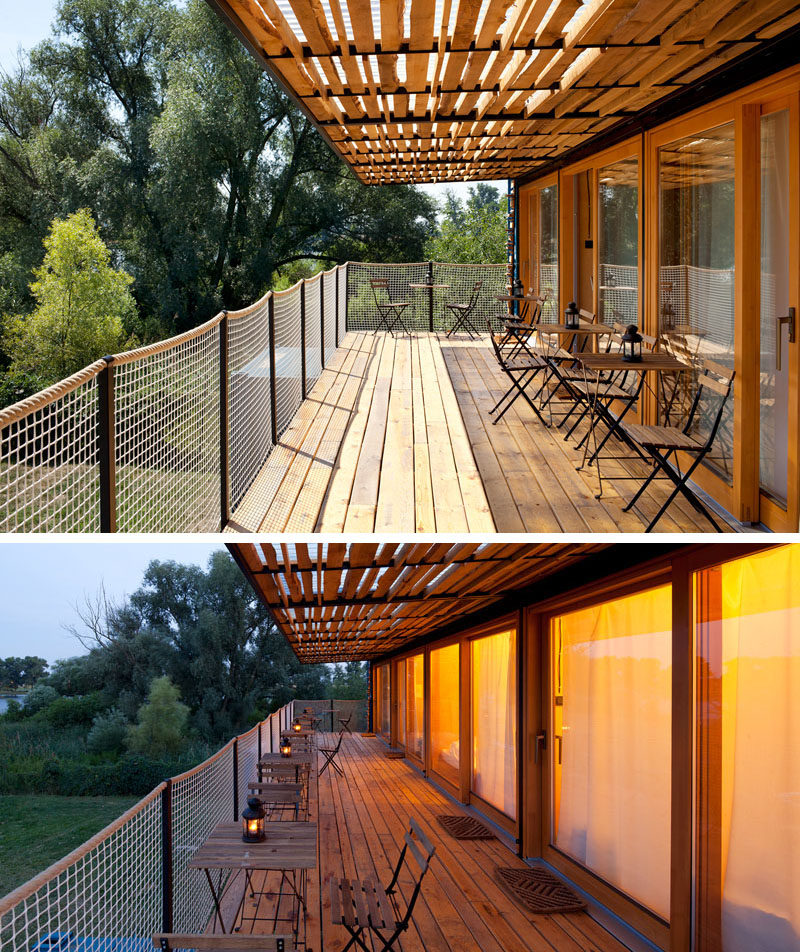 ---
Inside the rooms, the walls and ceilings are finished in birch plywood, as is all of the custom designed furniture.
---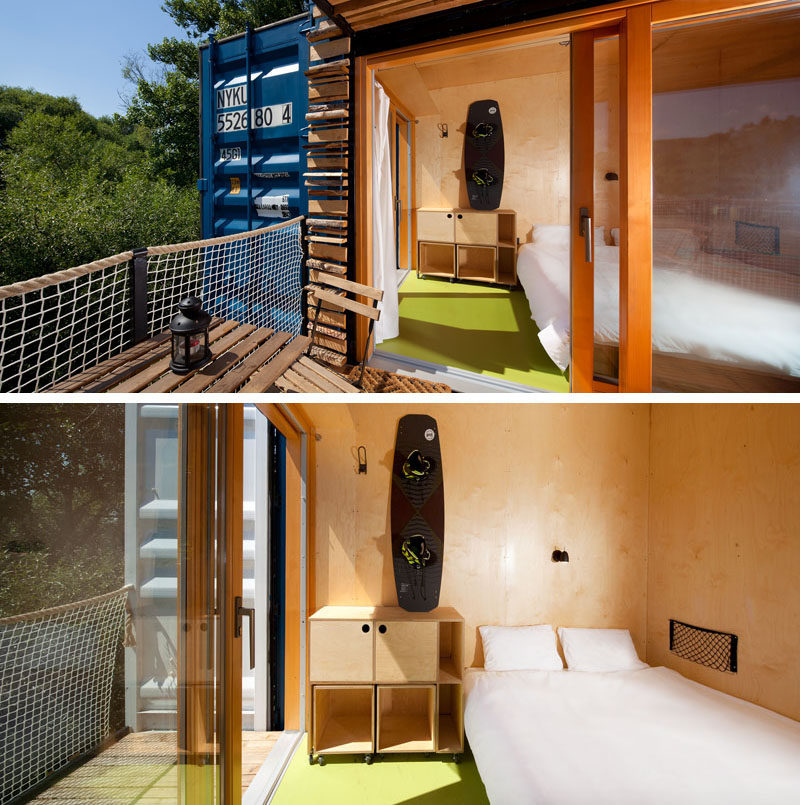 ---
When it gets hot in the summer, an awning is attached above rooms and the facades are covered with waste wood planks from a nearby sawmill to block the direct sun.
---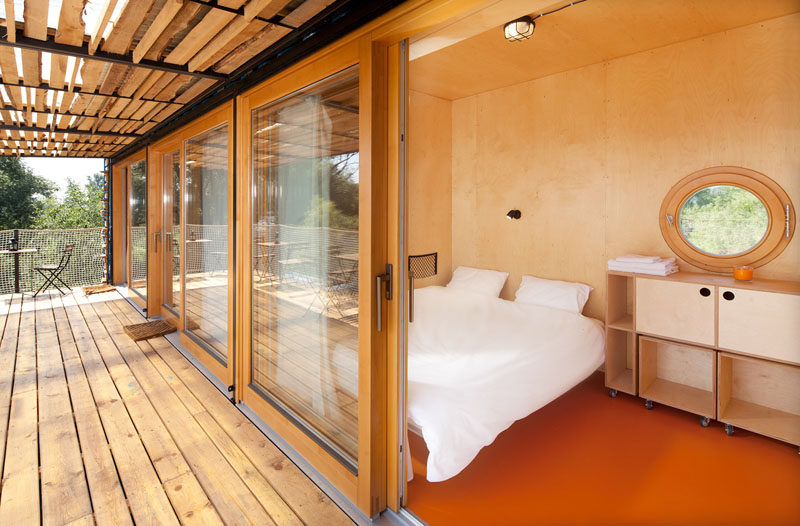 ---
The lower level of the hotel is home to one four-bed guest room, as well as the bathroom facilities, a technical room and a storeroom.
---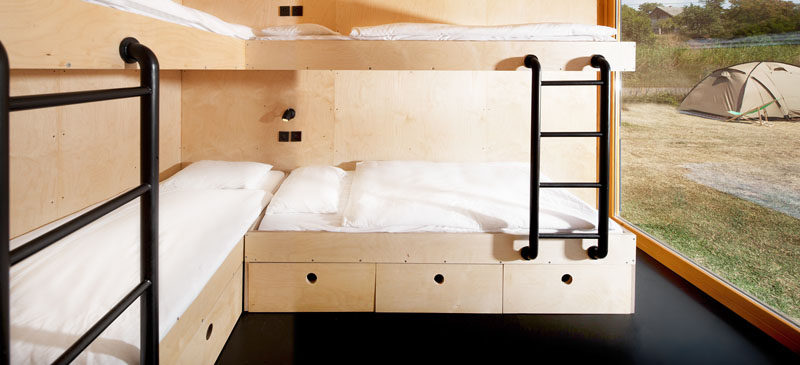 ---
The containers are placed only on railroad sleepers. Each container functions separately and are connected only to a local electric power source. The container with the bathroom facilities has an inbuilt water reservoir to supply showers and sinks, which are equipped with water-saving taps.
---