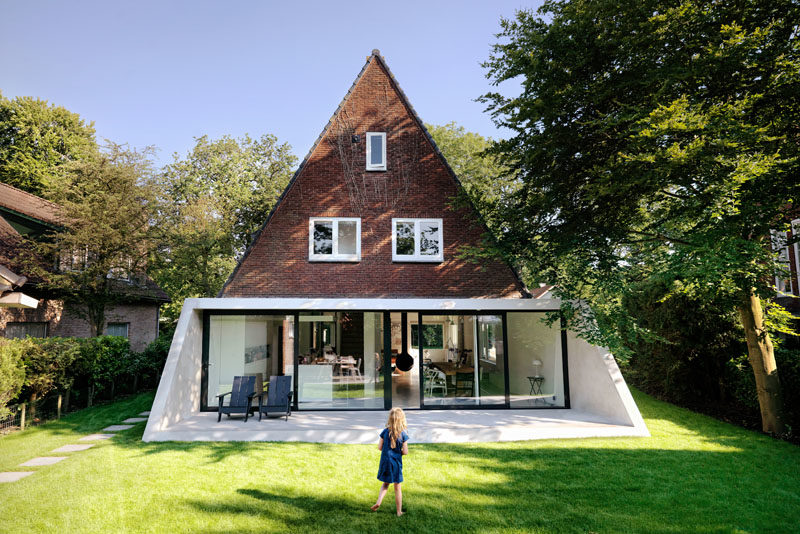 Architecture firm Atelier Van Wengerden, has transformed a dark and compartmental house in the Netherlands, and enlarged it with an open floor plan, a view to the garden, and a section that somewhat continues the slope of the original roof.
Originally built in 1932, the goal of the renovation was to to maintain the overall shape and integrity of the original structure, while also creating an open floor plan that directs views to the garden.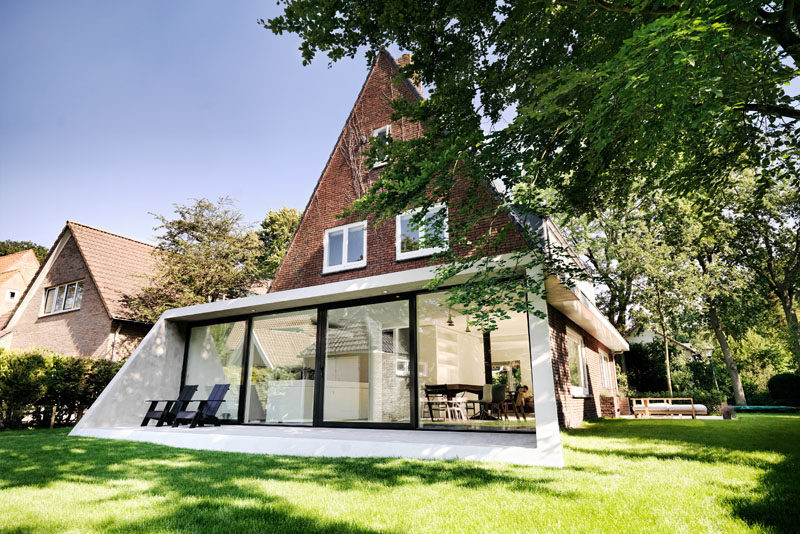 ---
---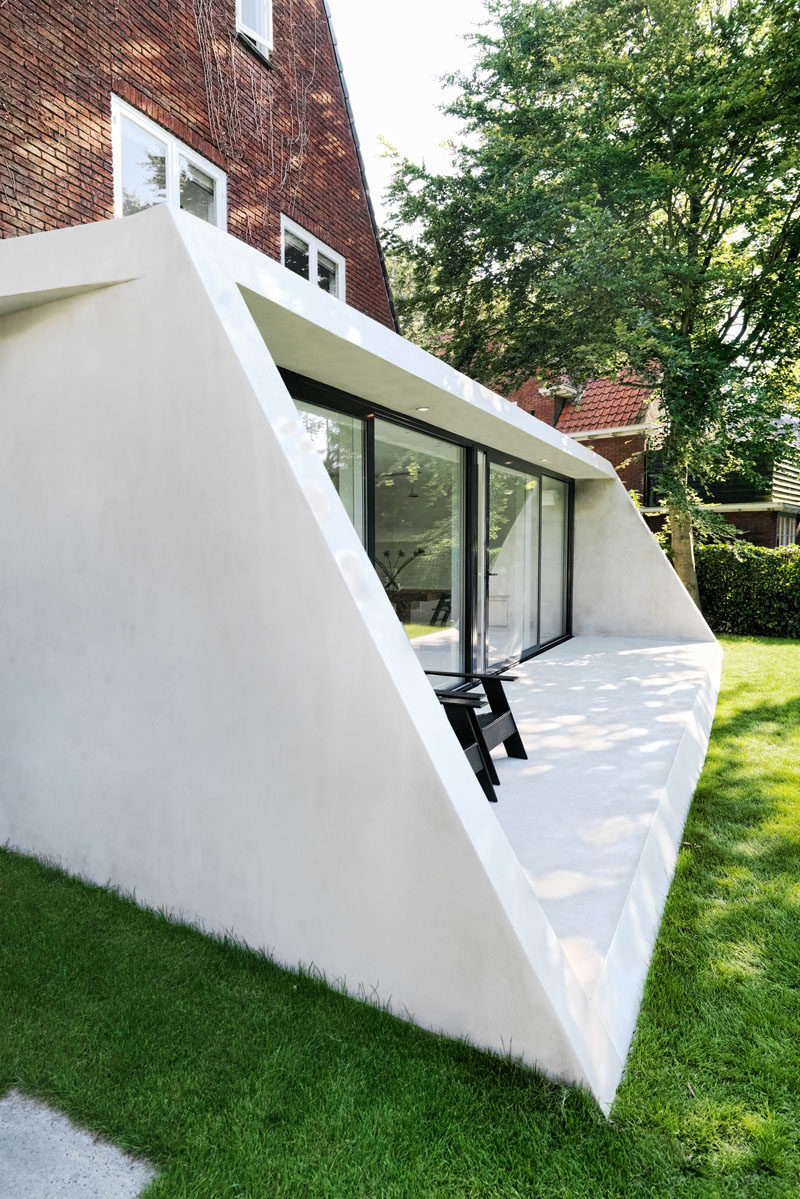 ---
The new extension was realized in splayed concrete, allowing it to look and feel like a natural continuation of the vernacular roof, while the absence of details helps to strengthens the shape.
---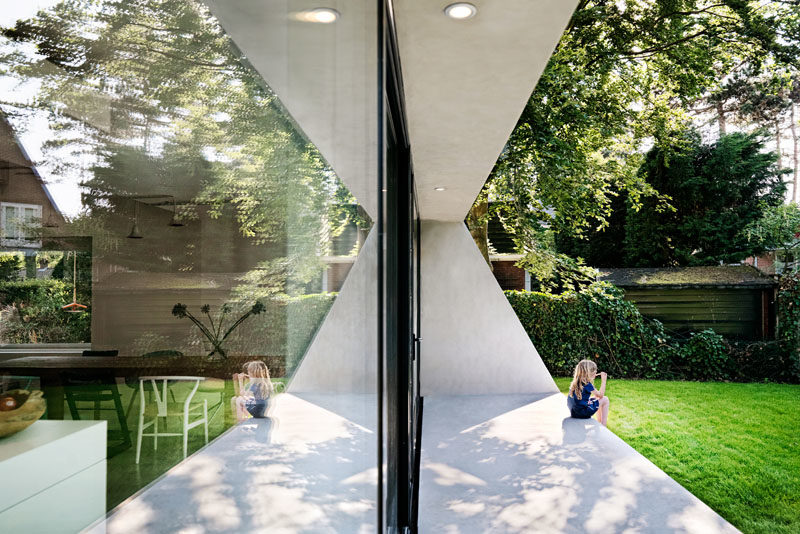 ---
Inside, the internal partitions were removed, making the once small and compartmental rooms, into a large open-plan expanse for the kitchen, dining room, and living room.
---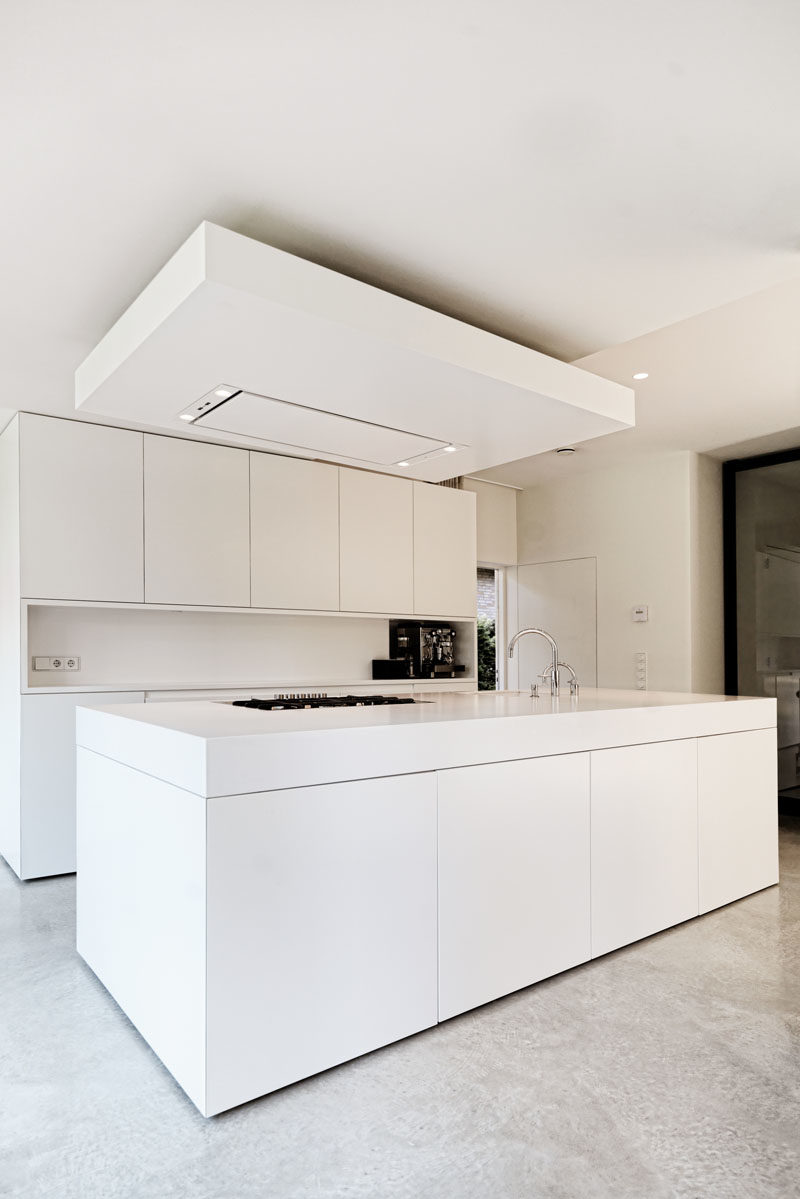 ---
Concrete floors have been added throughout, while a hanging black fireplace provides contrast to the bright white interior, and a new staircase acts as the backbone of the house, connecting the first floor and attic to the ground level and garden.
---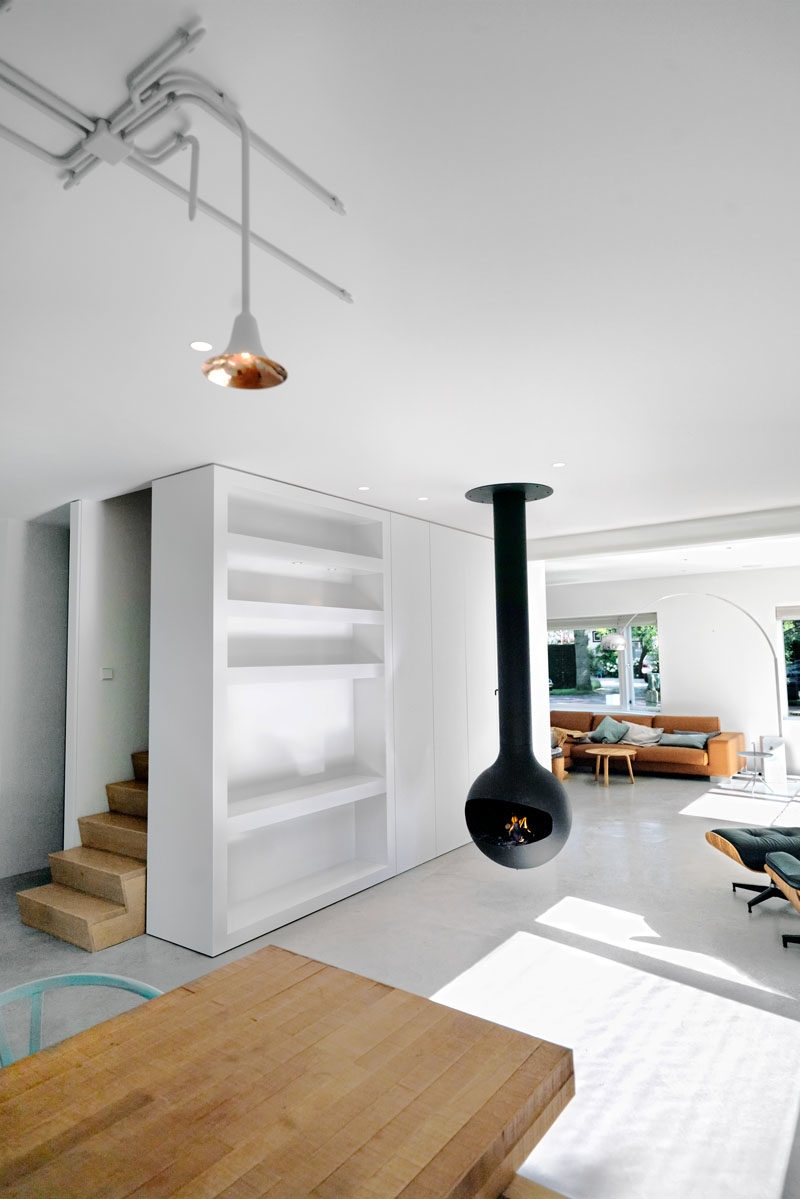 Architecture Firm: Atelier Van Wengerden | Team: Jacco van Wengerden, Gijs Baks, Milda Grabauskaite, Vineta du Toit
---
Get the contemporist daily email newsletter – sign up here