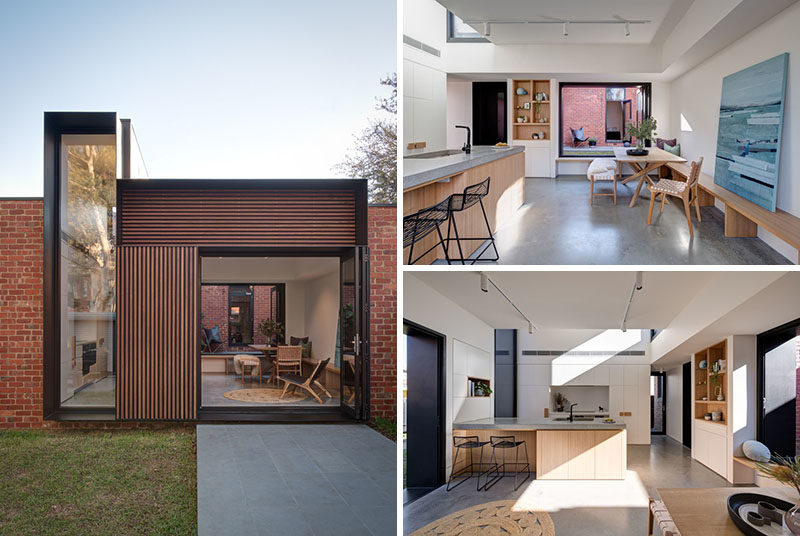 Architecture and design studio Crosshatch, has completed a modern addition on a California bungalow in Melbourne, Australia.
The clients, a young couple with two small children, had outgrown their two-bedroom home and needed more room to move.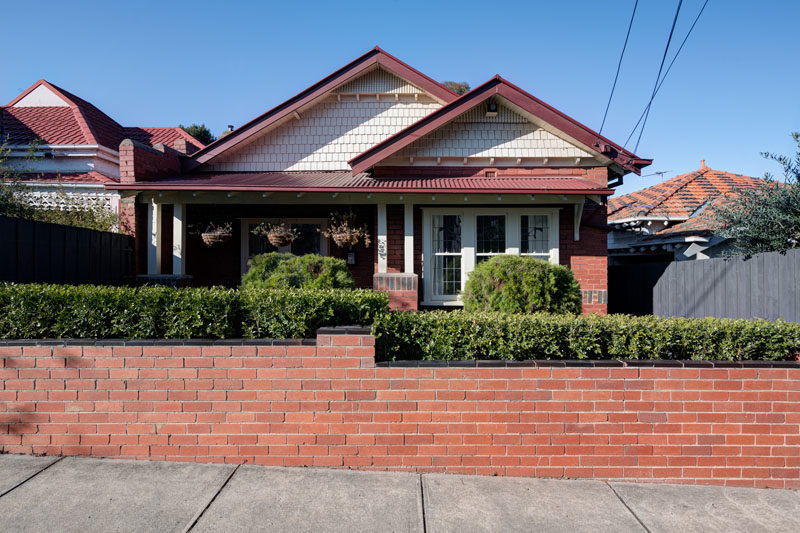 ---
Stepping inside, and at the front of the home are the original bedrooms.
---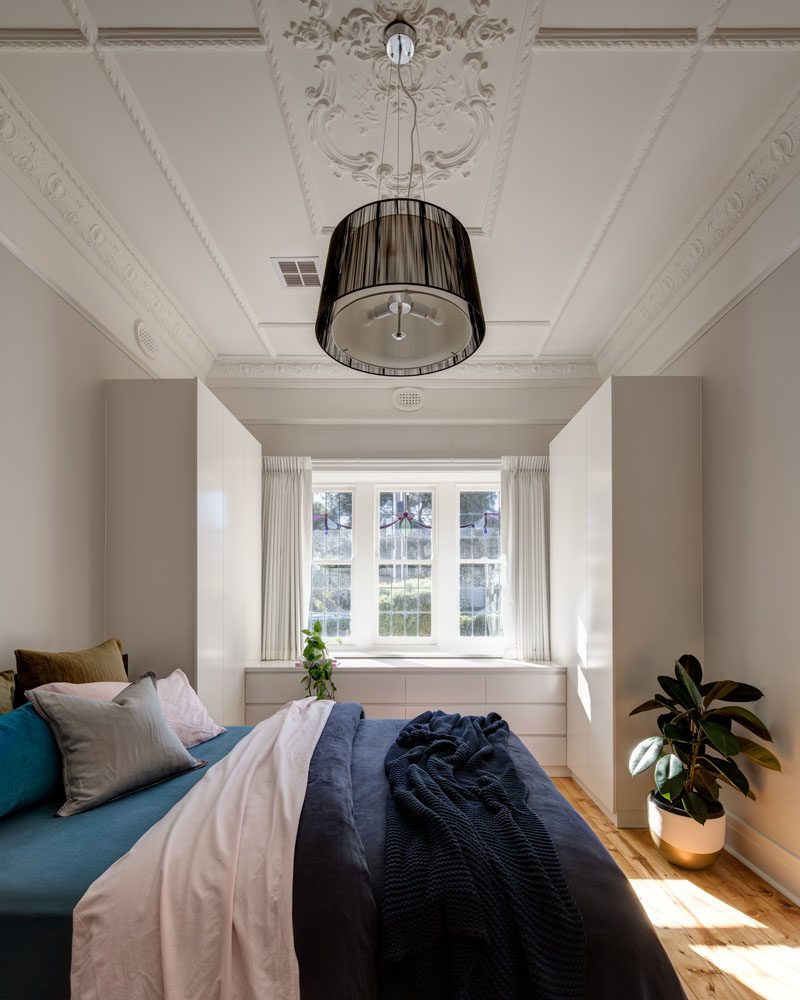 ---
An updated bathroom has been designed with a modern pedestal sink, a walk-in shower, and black accents.
---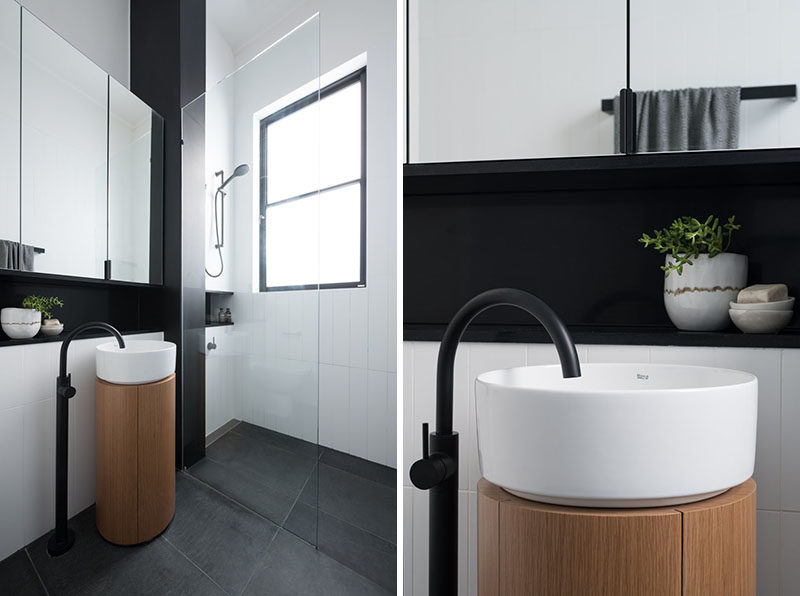 ---
Before reaching the main living areas, there's a bedroom with a vertical window that looks out onto a grassy courtyard.
---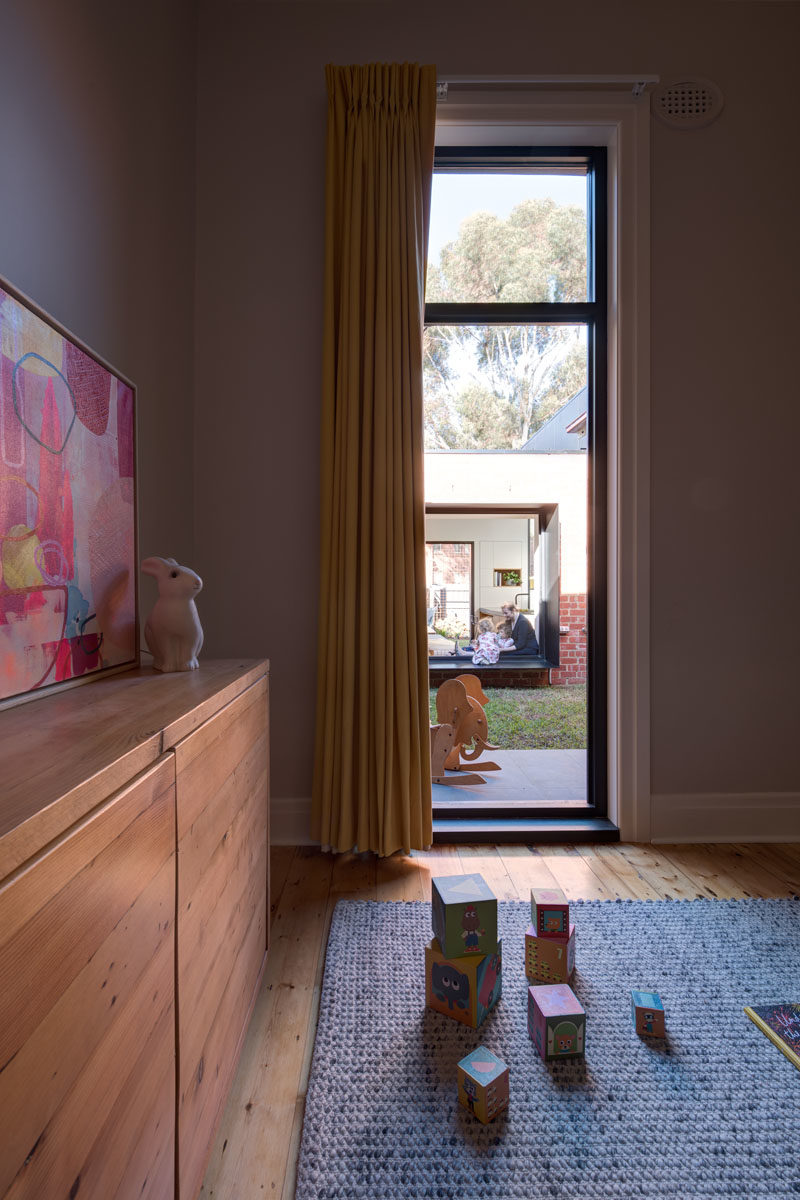 ---
Down the hall from the bedrooms, is a living room with a fireplace.
---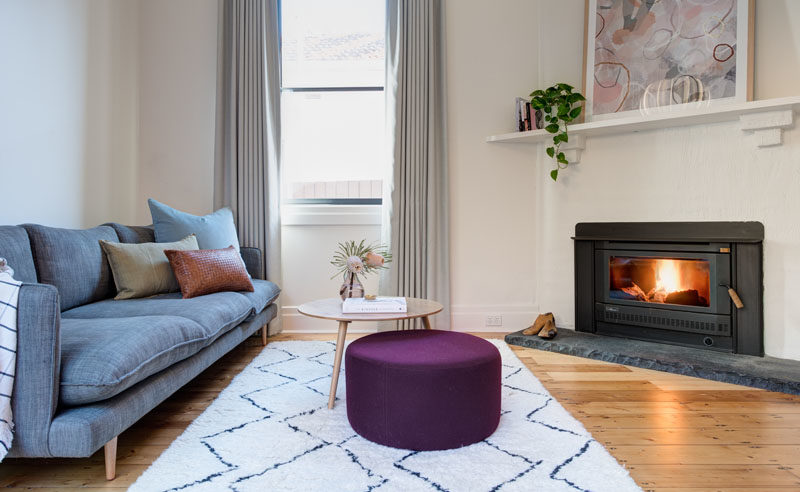 ---
The hallway continues past the living room, that has a sliding glass door that opens to the courtyard, and transforms into a dark passageway.
---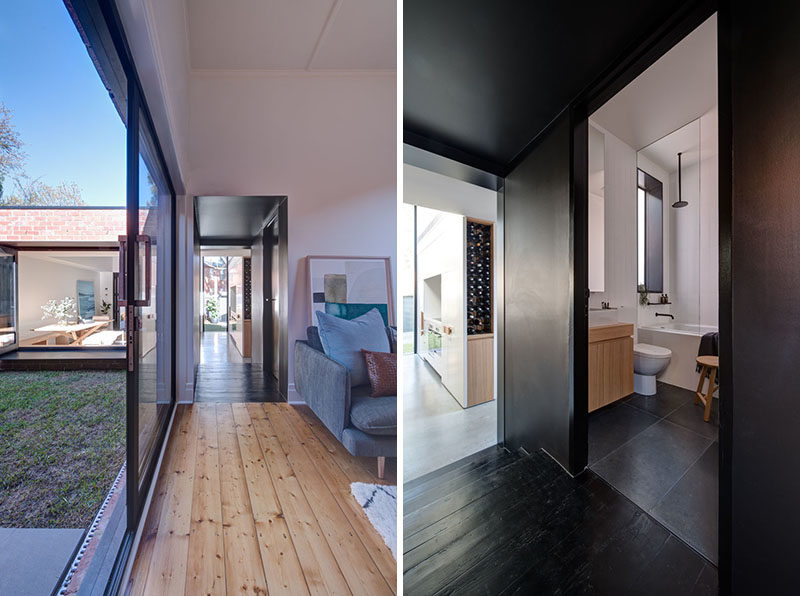 ---
Hidden behind a black door, is a second bathroom that features a rainfall shower head and a built-in bath.
---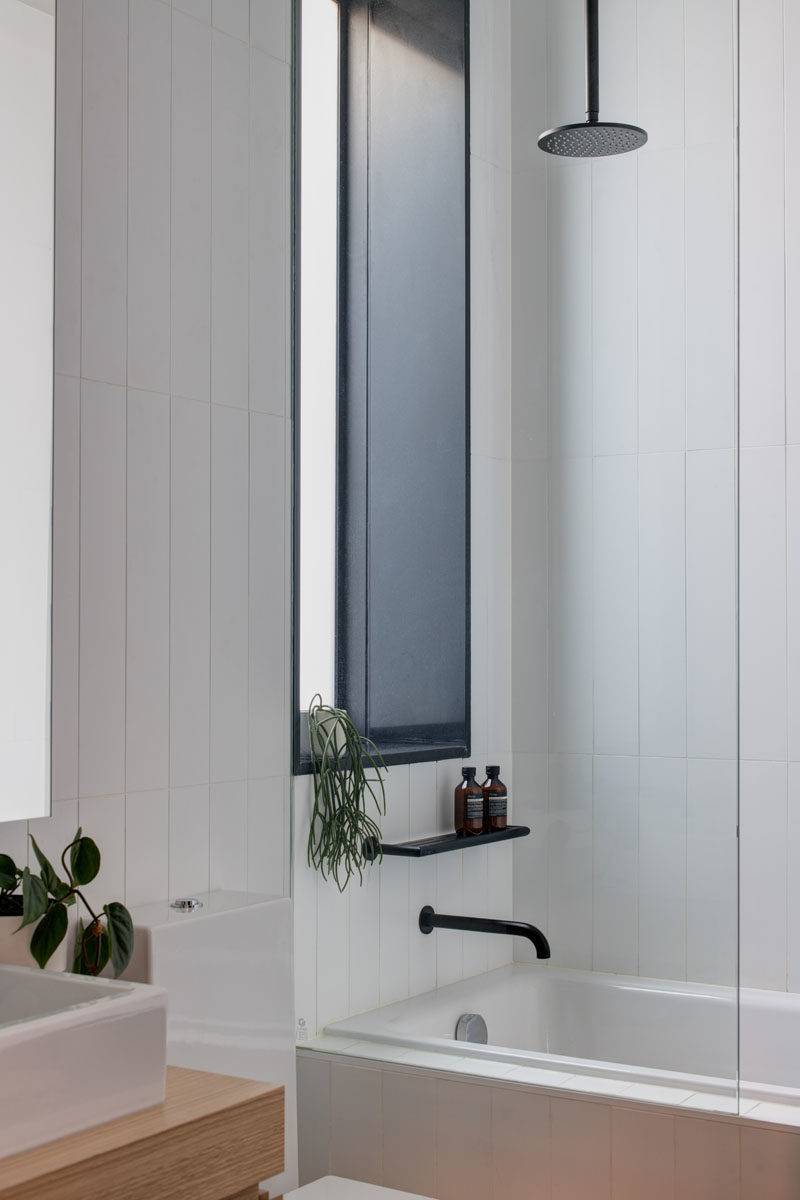 ---
The dark hallway opens up to the new addition that houses the main social areas. A built-in wood shelf is surrounded by white walls and cabinetry, a strong contrast to the black hallway.
---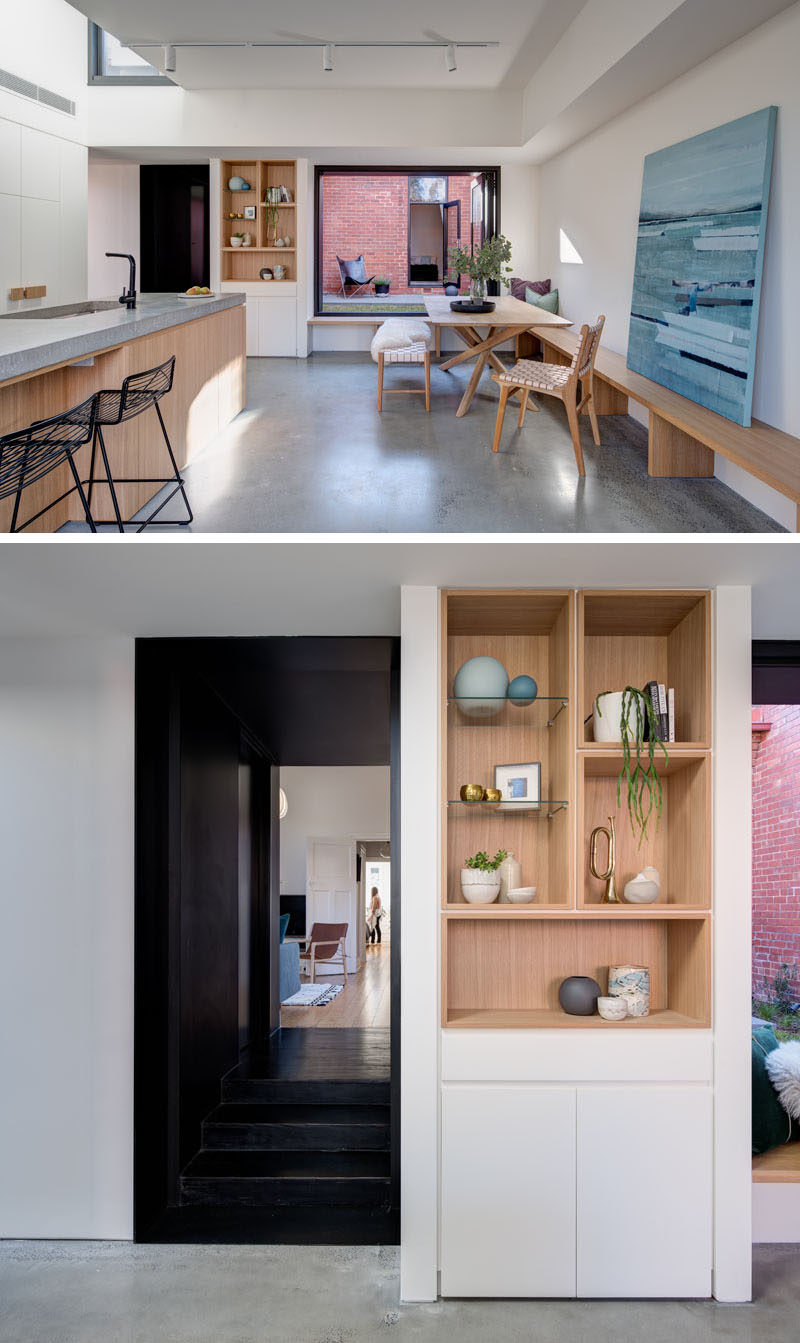 ---
Adjacent to the shelving unit is a large window with a deep steel frame that opens up to the courtyard.
---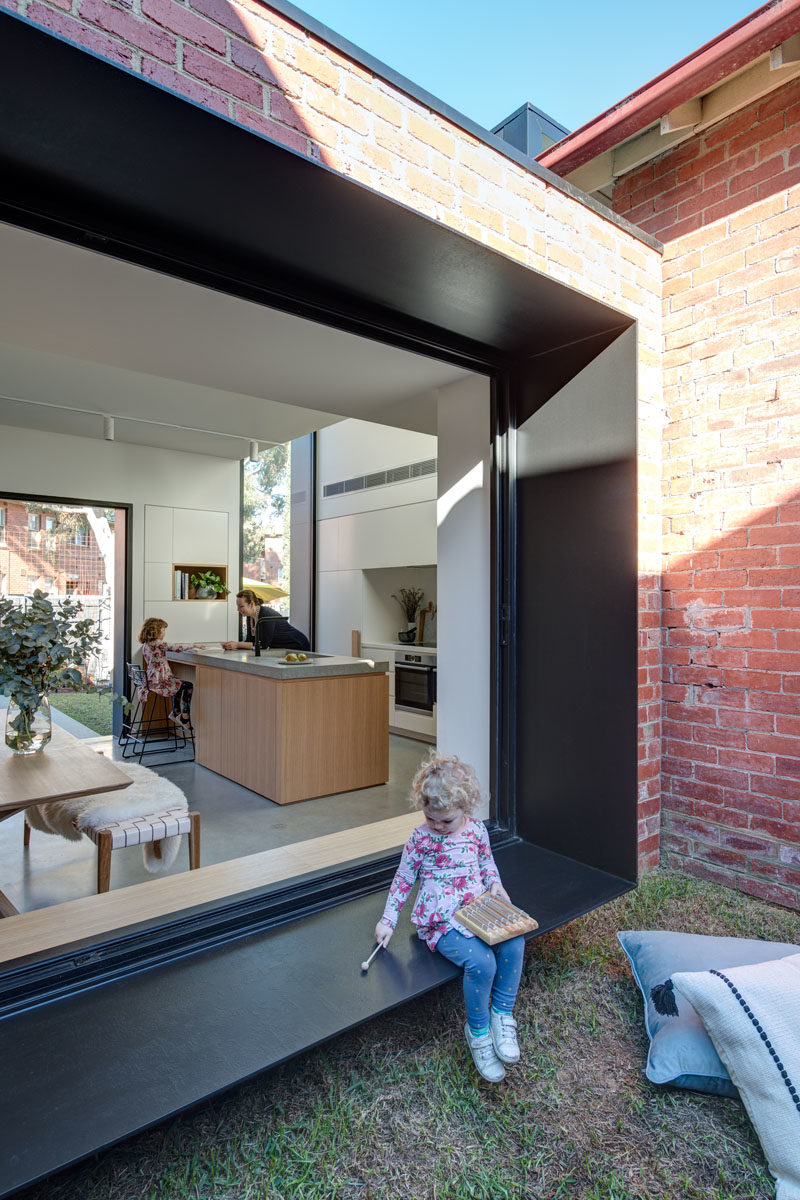 ---
Running alongside one wall is a wood bench that acts as seating in the dining area, as well as a place for displaying artwork.
---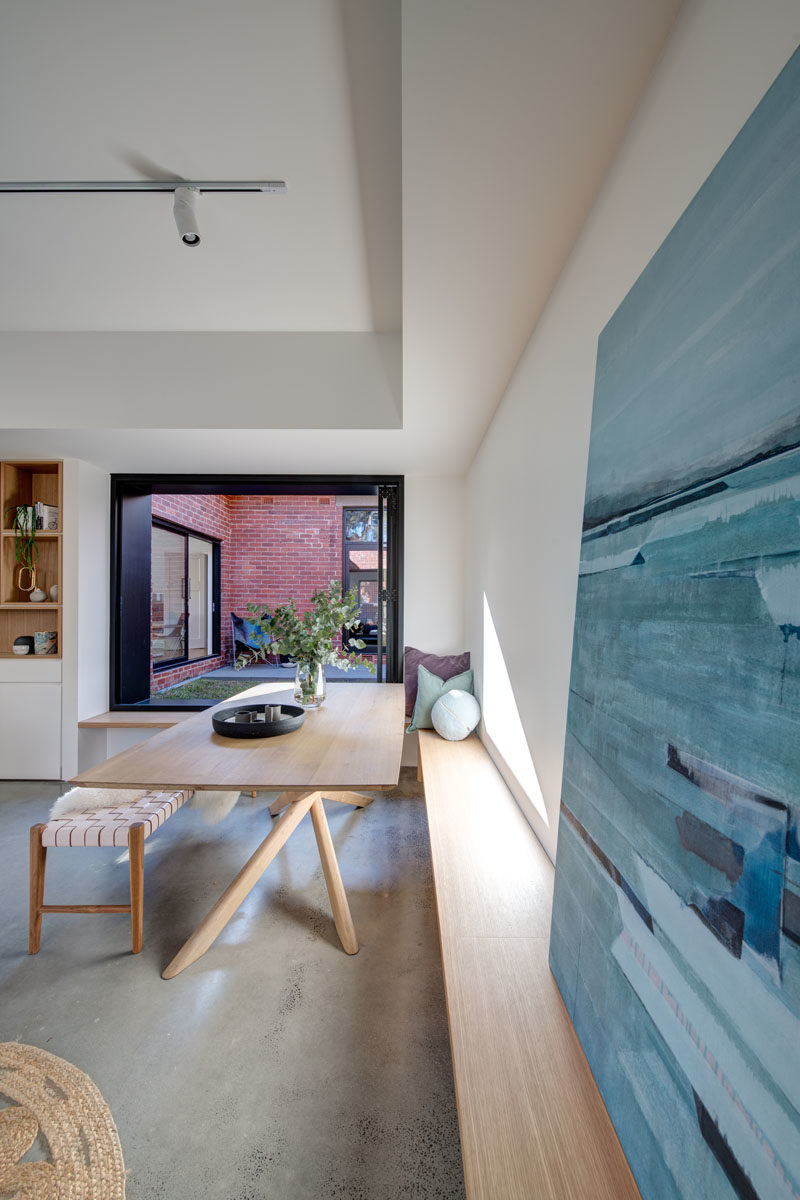 ---
On the opposite side of the room is the kitchen, with a large wood peninsula, minimalist white cabinets, and built-in wine storage. Behind the kitchen is a door that leads to the laundry room.
---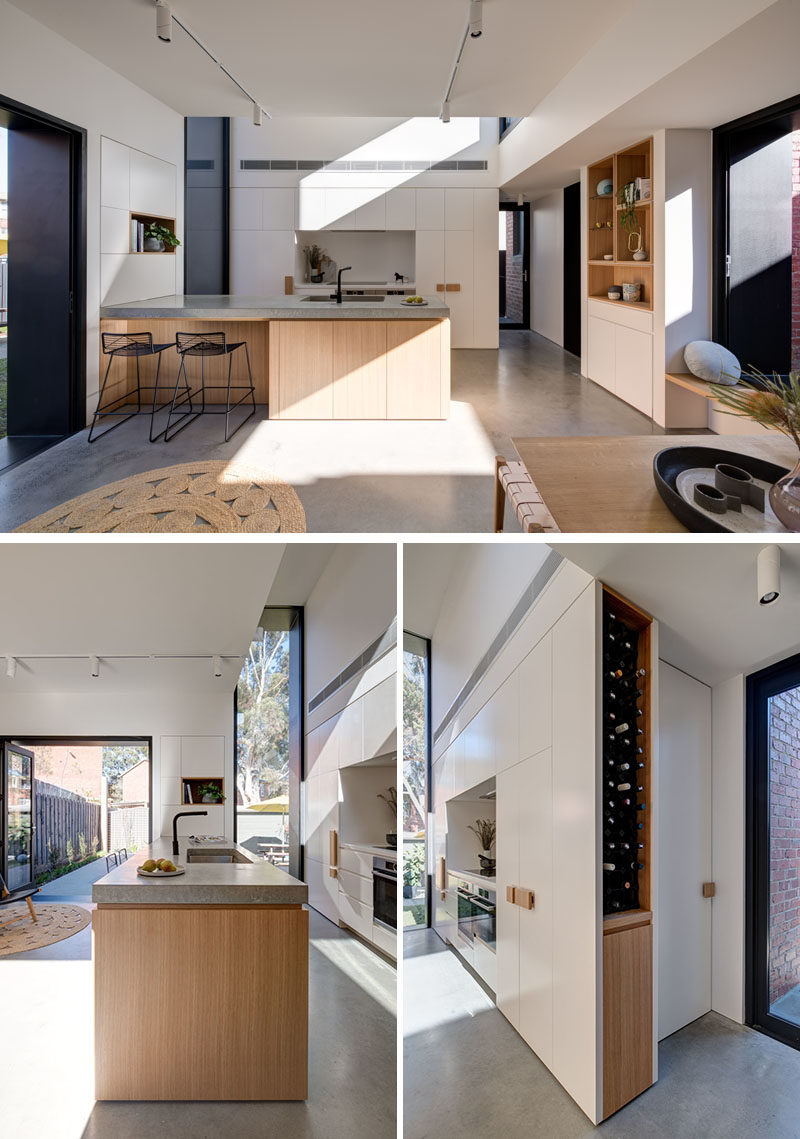 ---
A folding glass door opens to a small patio and the backyard.
---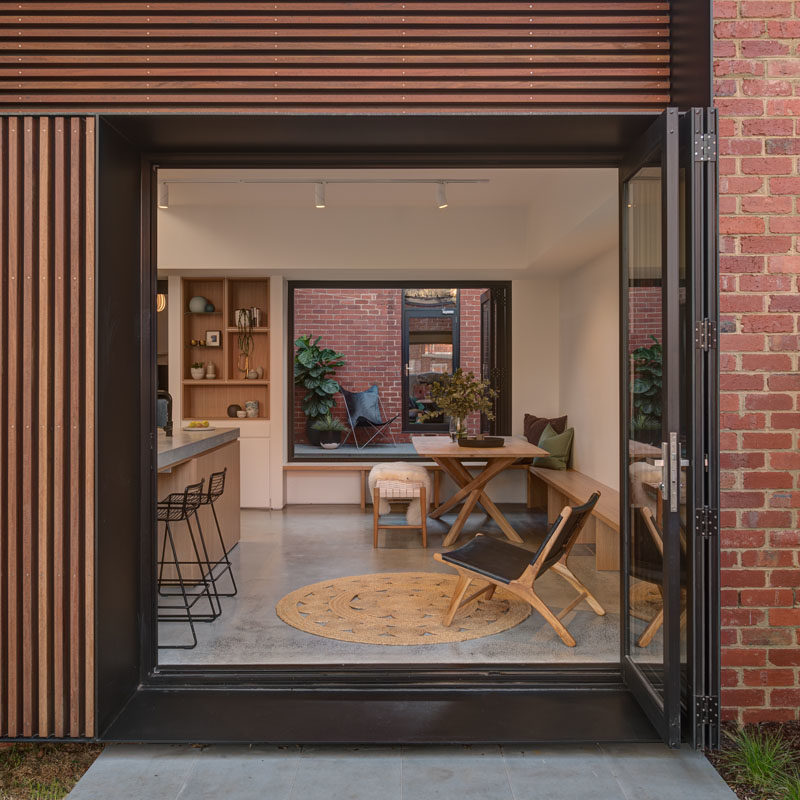 ---
The view from the yard showcases the new brickwork that used recycled bricks to tie in with the original house, wood accents, and the deep steel frames.
---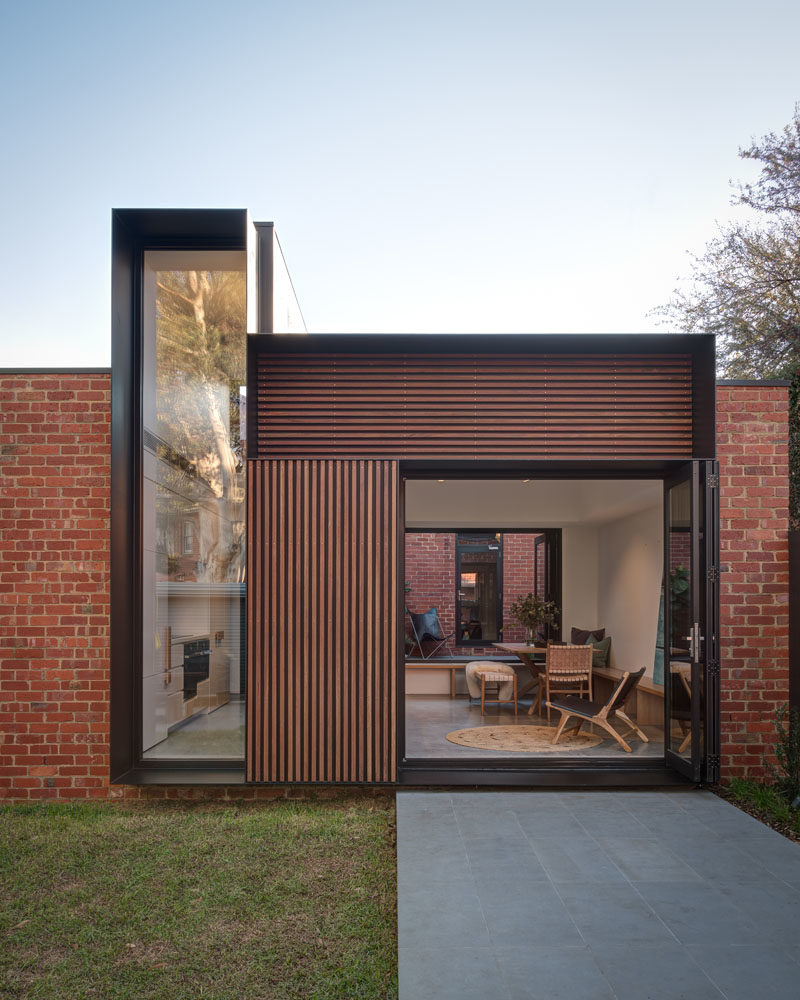 ---
The vertical window measures in at over 14 feet (4.5m) high and frames the large gum tree on the rear property.
---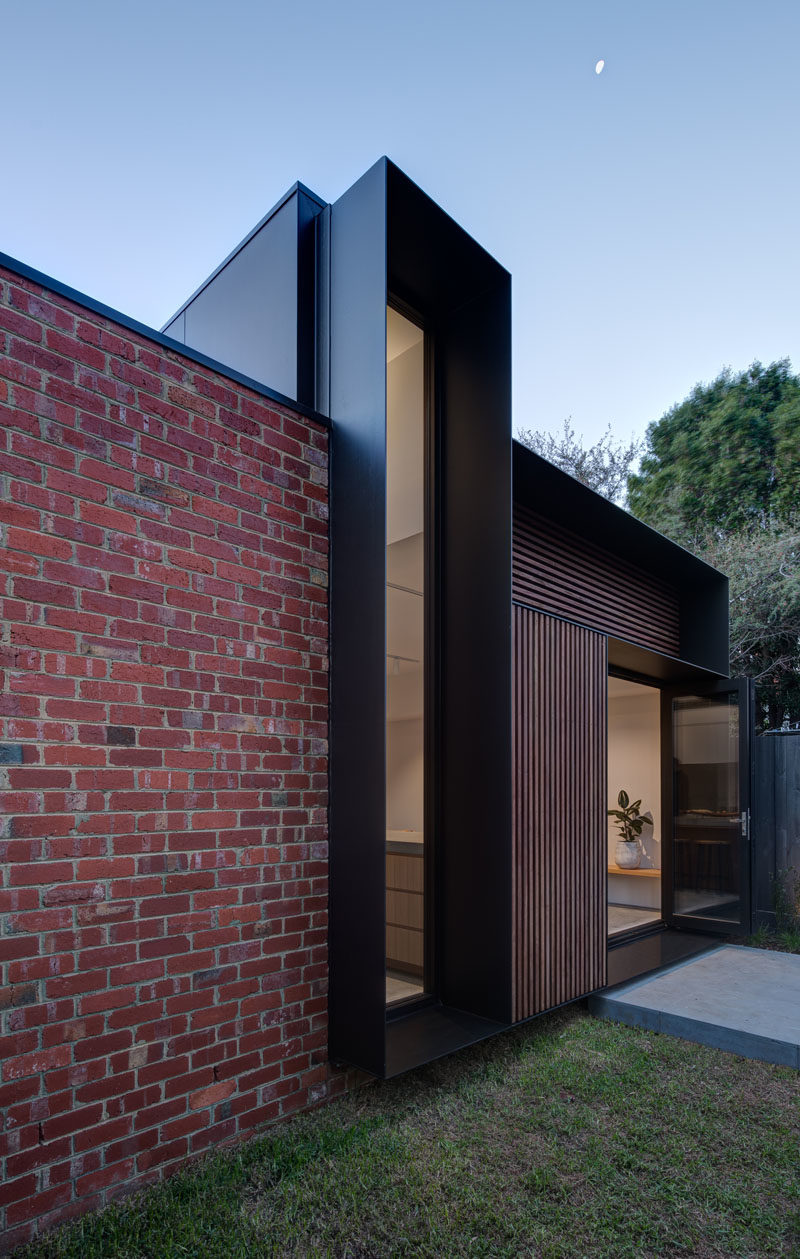 Photography by Jaime Diaz-Berrio | Designer: Crosshatch (Jaime Diaz-Berrio & Mark Allan) | Structural / Civil Engineer: WGA (Walbridge Gilbert Aztec) | Styling: Style Warrior Interiors | Builder: Loft Property | Building Surveyor: Kinban Building Consultants
---
Get the contemporist daily email newsletter – sign up here