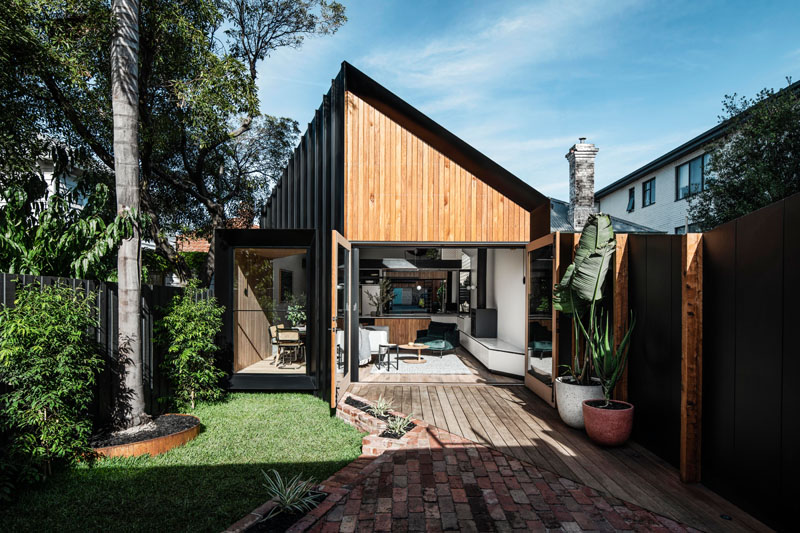 Australian architecture studio FIGR, has designed a modern addition to a house in Melbourne.
The addition features a pitched roof, and is covered in a combination of standing seam black metal siding, Silvertop Ash shiplap siding, and weatherboard.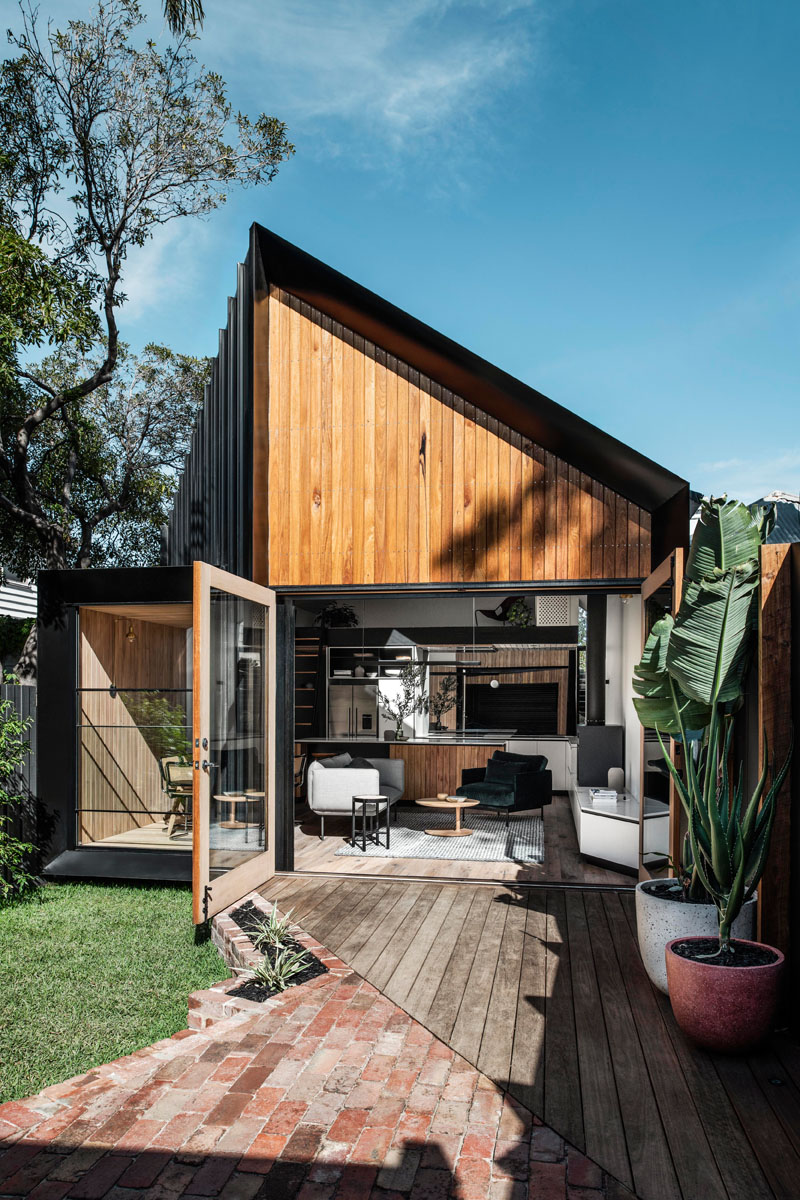 ---
Inside, the vaulted ceiling creates a tall and open space for the new living room, dining room, kitchen, and loft area. In the living room, the couch is focused on the black fireplace, that sits on a custom built low shelf.
---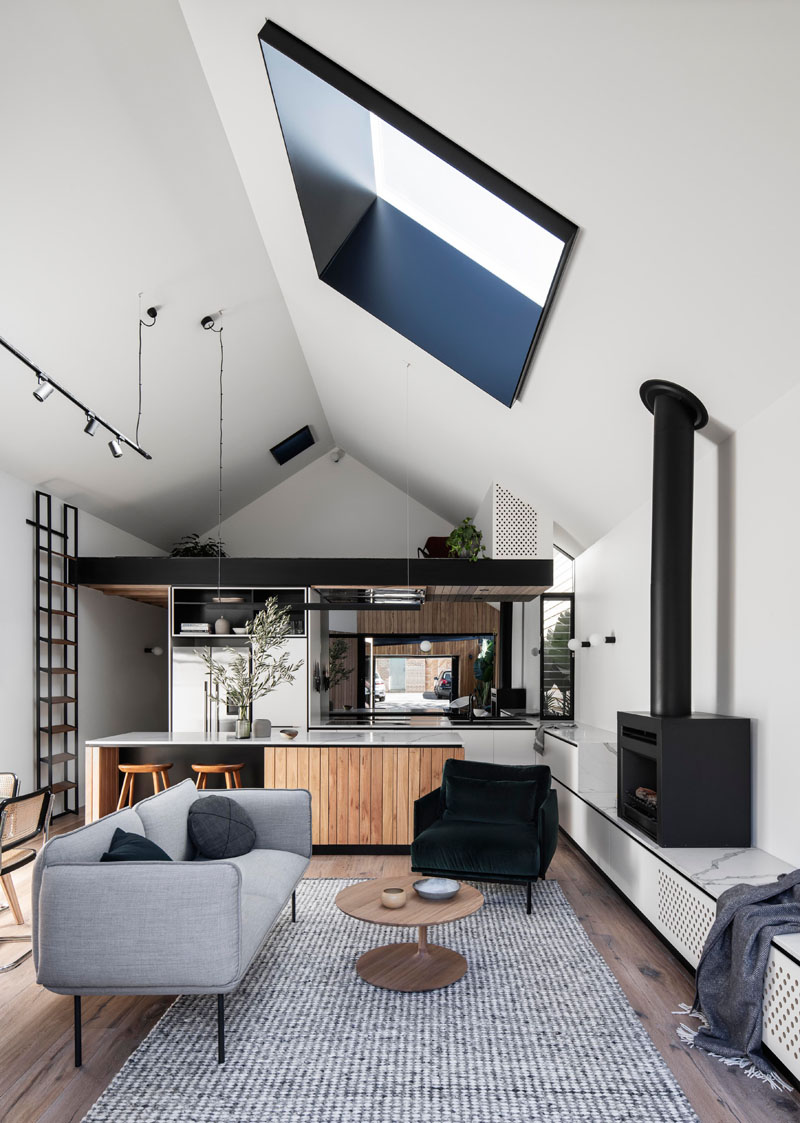 ---
That shelf transforms in a bench that's located by the doors that open to the backyard.
---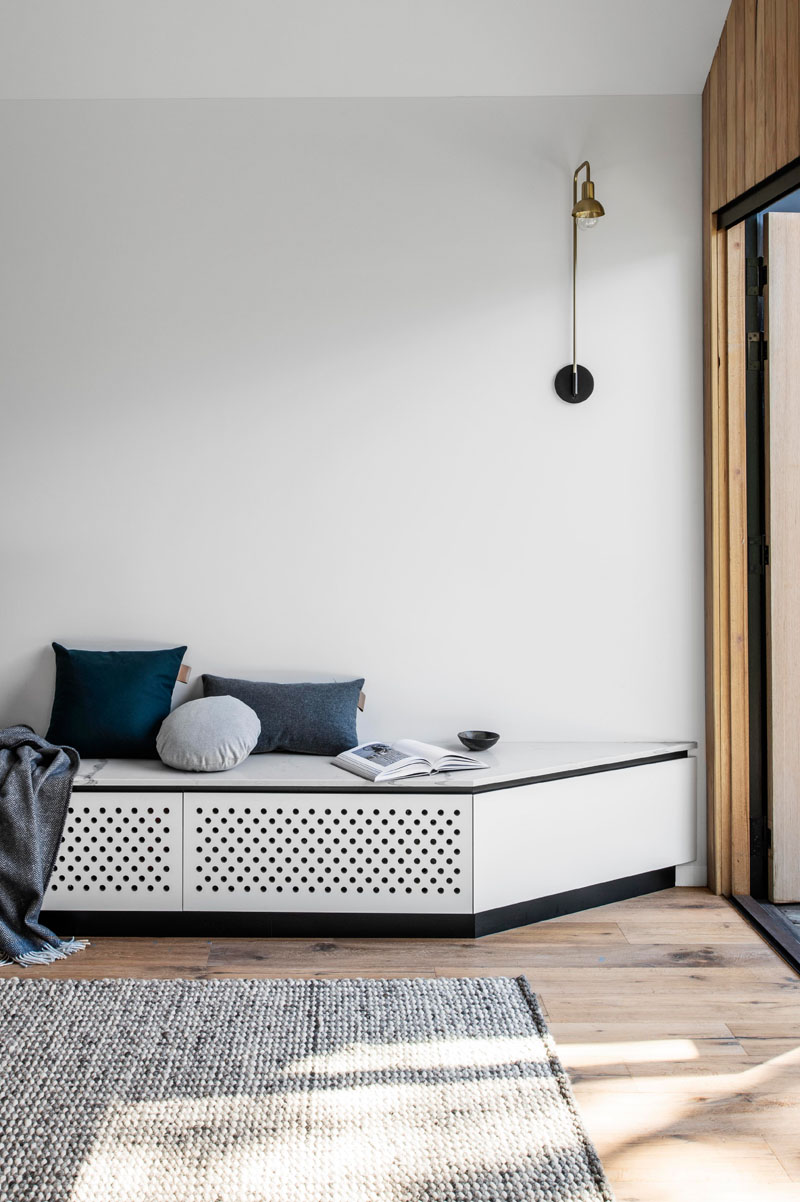 ---
Behind the couch is the dining room. Wood covered walls highlight the design of the vaulted ceiling, and create a backdrop for the dining table and chairs.
---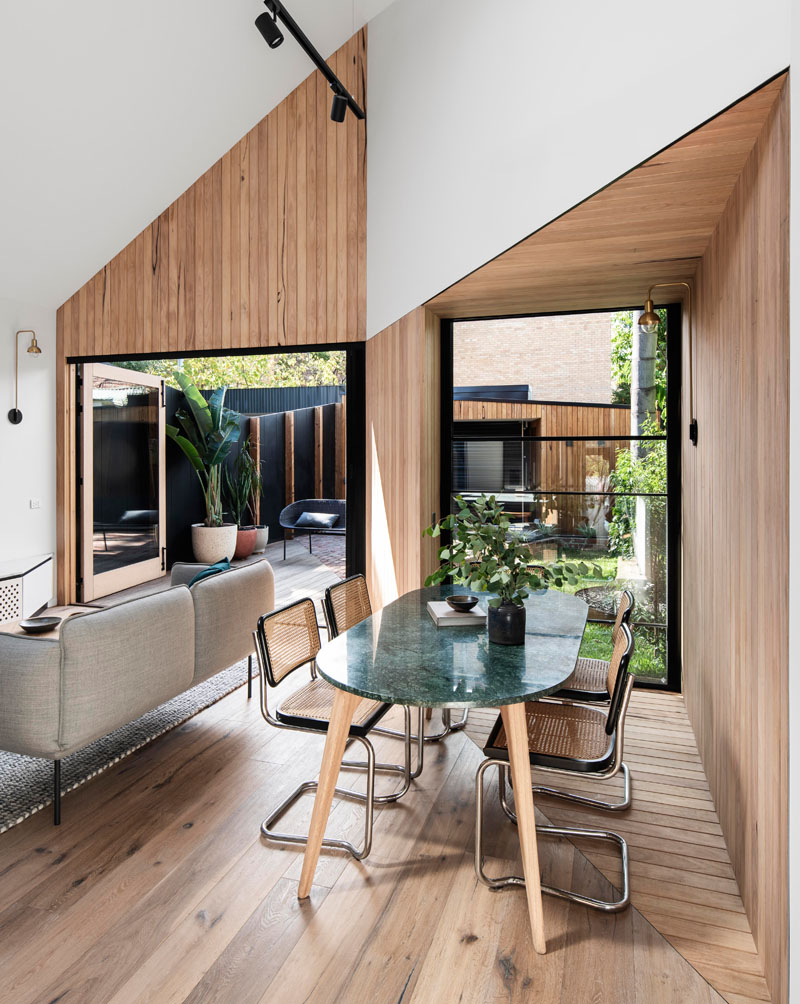 ---
In the kitchen, a large island with black accents complements the black edge of the loft, while a mirrored backsplash reflects the backyard.
---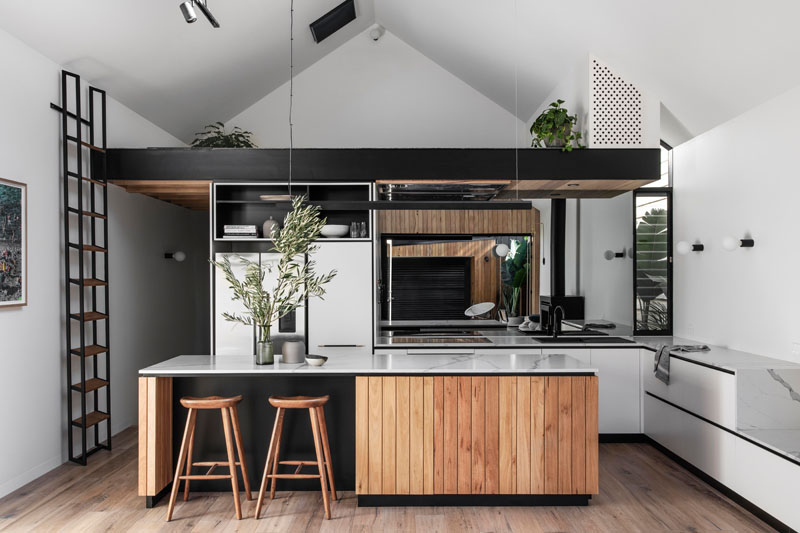 ---
A ladder, that normally hangs on the wall, can be used to gain access to the loft above the kitchen.
---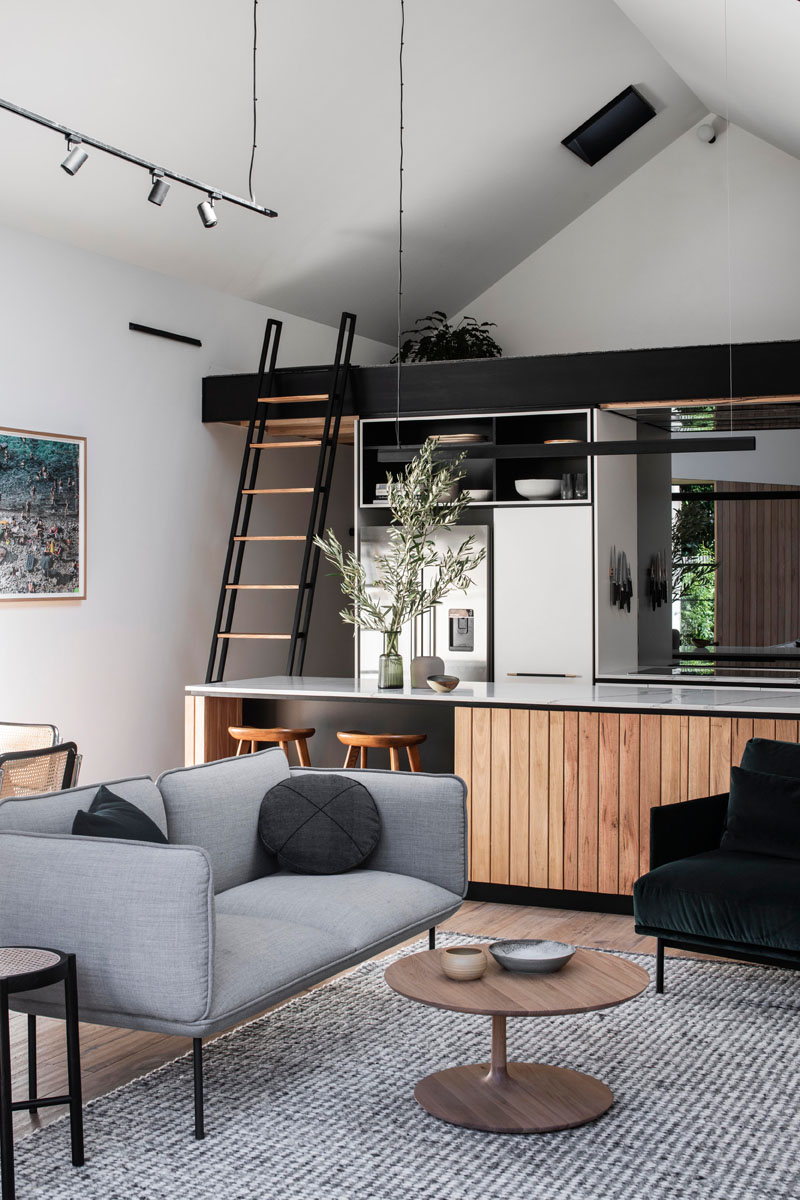 ---
In the bathroom, tiles cover the walls, while a freestanding bathtub is positioned beneath the window, and a minimalist glass shower screen allows the natural light from the window to filter throughout the room.
---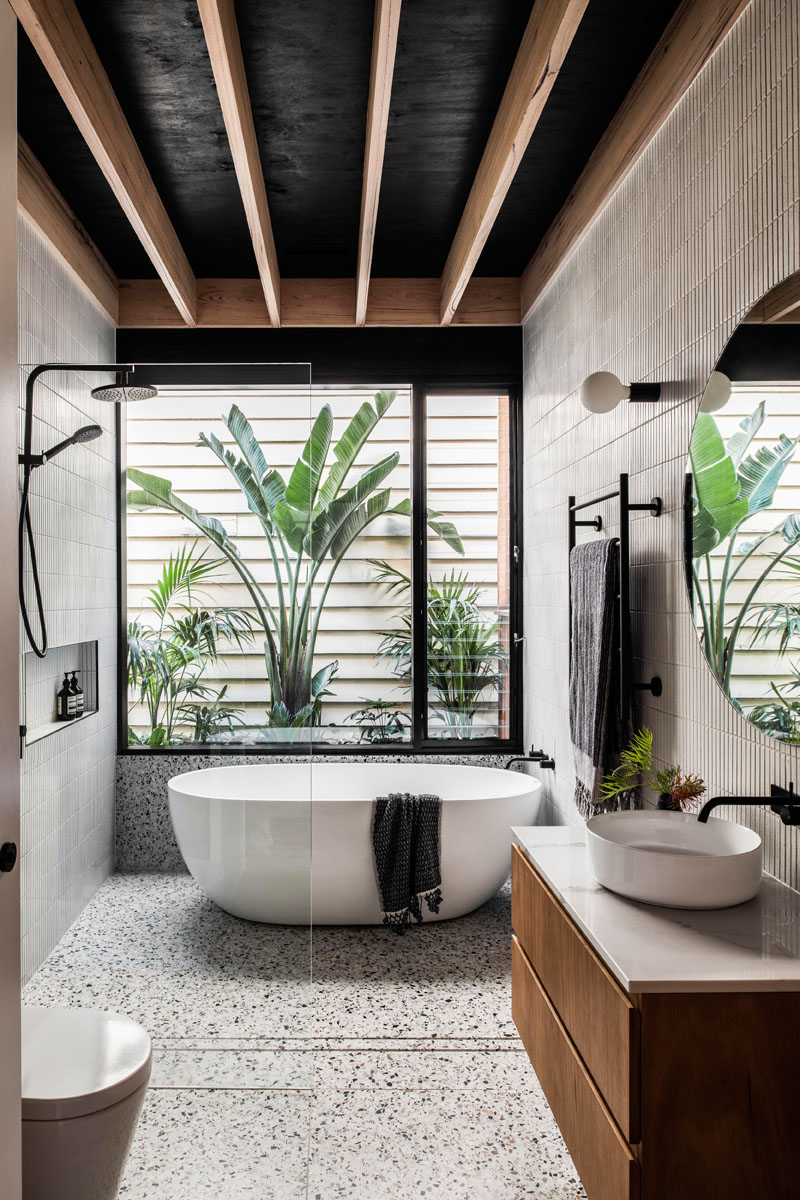 Photography by Tom Blachford | Architect: FIGR Architecture Studio | Builder: BYDE Constructions | Engineer: Meyer Consulting Engineers | Building Surveyor: Michel Group Building Surveyors | Styling: Ruth Welsby