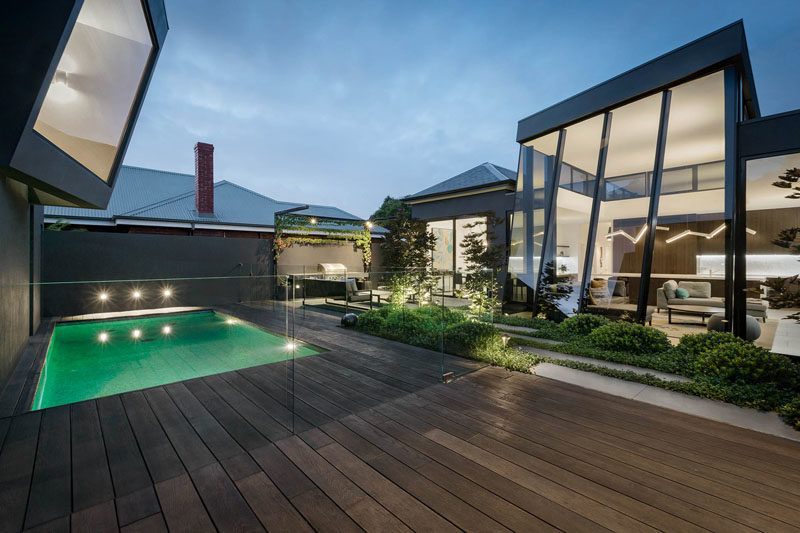 LSA Architects has designed a house addition for an original Victorian home in Melbourne, Australia.
A path, surrounded by landscaping, leads from the gate to the black front door of the original home.
---
Sight lines were introduced to capture the views of the pool and garden from the key areas of the home, like in the hallway that's brightened with the use of two pendant lamps.
---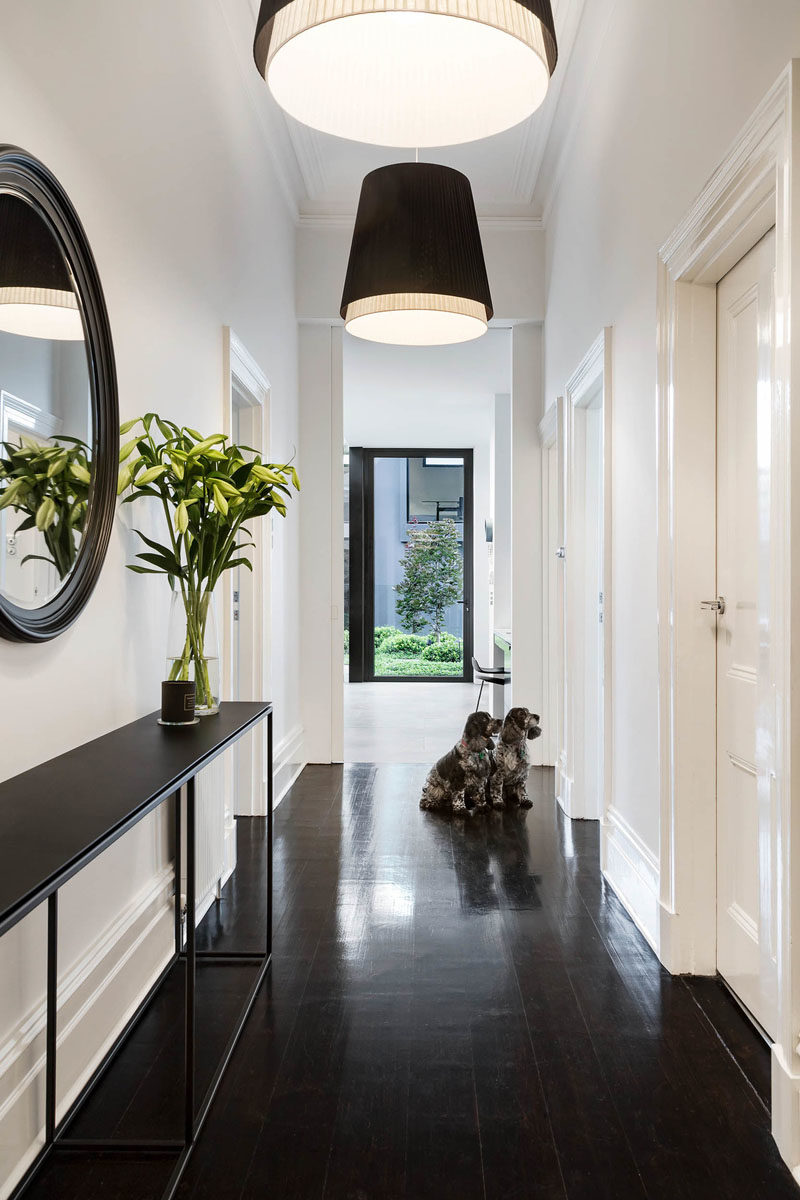 ---
At the end of the hallway, there's an open plan living room, dining room, and kitchen, with soaring ceiling heights that introduce a sense of space, light and scale to the residence.

Large floor-to-ceiling windows provide a views of the yard and swimming pool.
---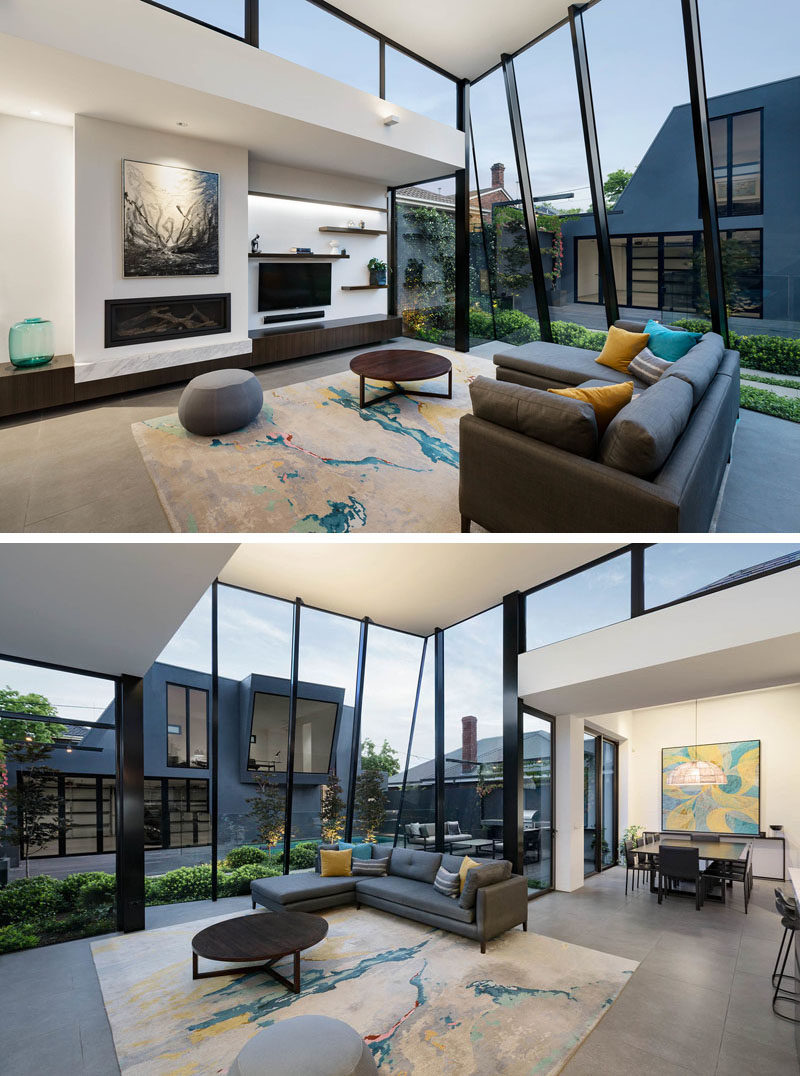 ---
Outside, pockets of plants separate the swimming pool, deck, and an outdoor lounge.
---
---
The outdoor lounge also has a dedicated BBQ area along the fence, with ivy growing above it.
---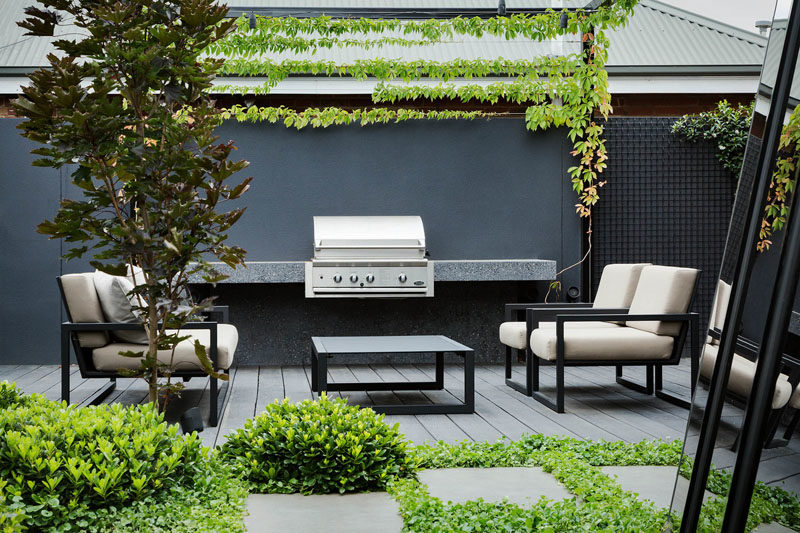 ---
Back inside, and the new kitchen has dark wood cabinets with light countertops, while a pair of lights draws the eye upwards to the clerestory windows.
---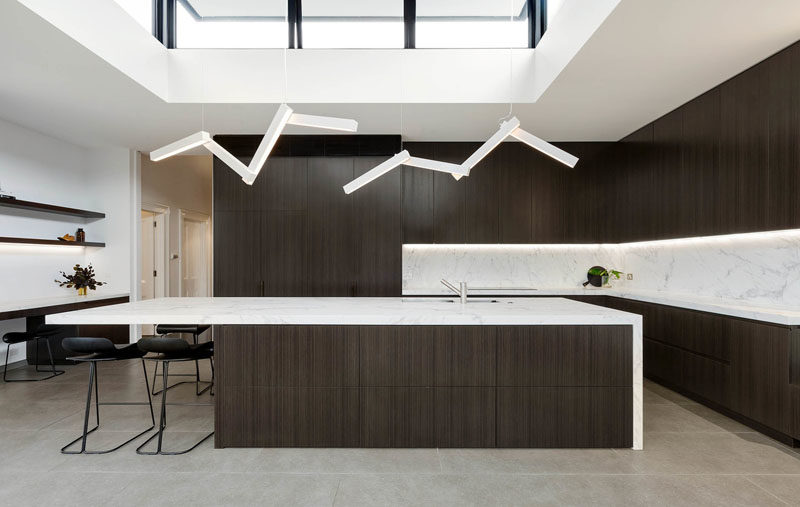 ---
A second living room stills shows elements of the original Victorian house, like the fireplace and crown moulding.
---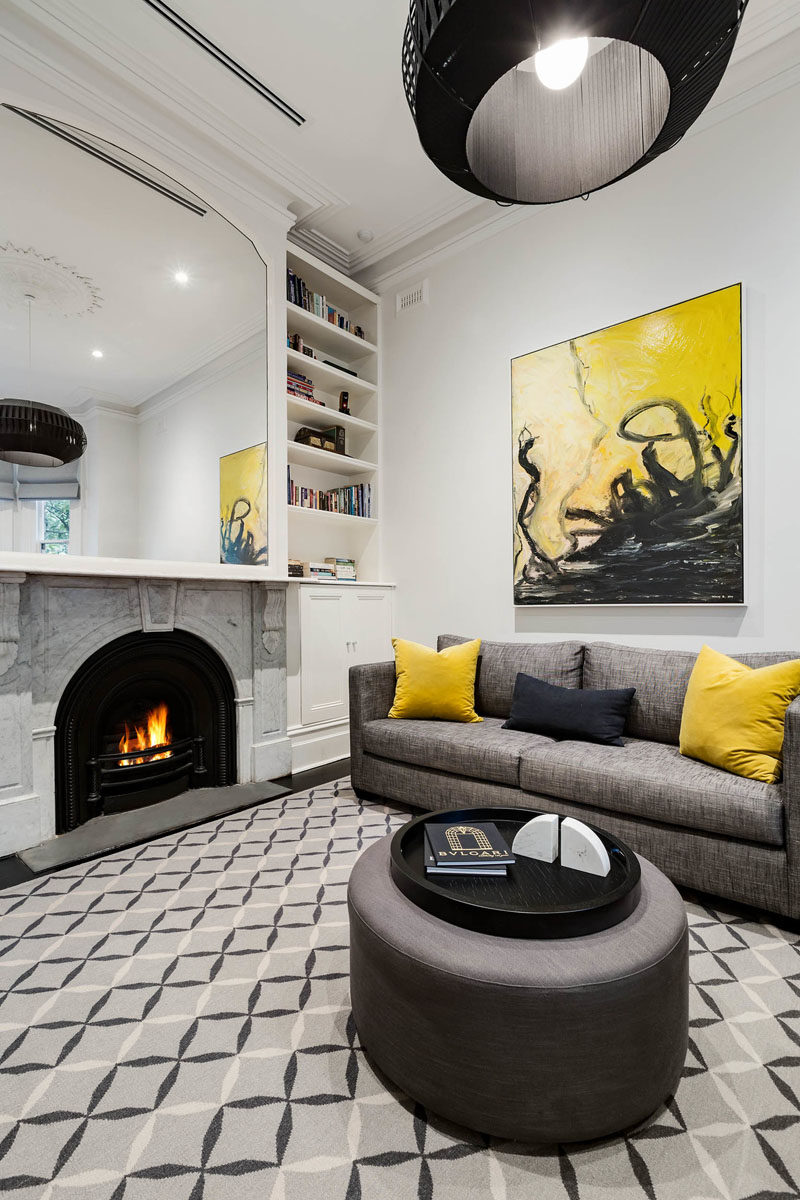 ---
Here's a glimpse of the view from the studio that overlooks the backyard and swimming pool, that can be seen through a triangular floor window in the first-floor studio above the garage.
---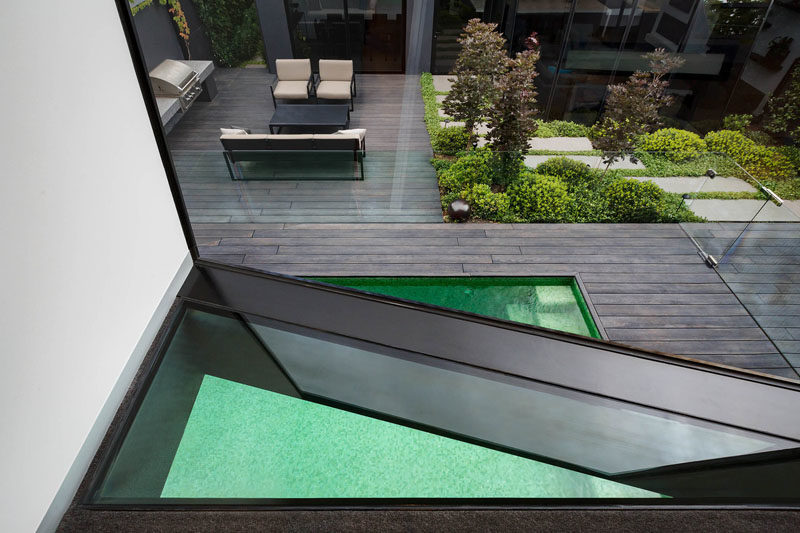 Photography by UA Creative | Architect: LSA Architects Pty Ltd | Builder: Calibre Custom Builds | Lighting Designer: Ilanel Design Studio | Landscape: Eckersley Garden Architecture
---
Get the contemporist daily email newsletter – sign up here