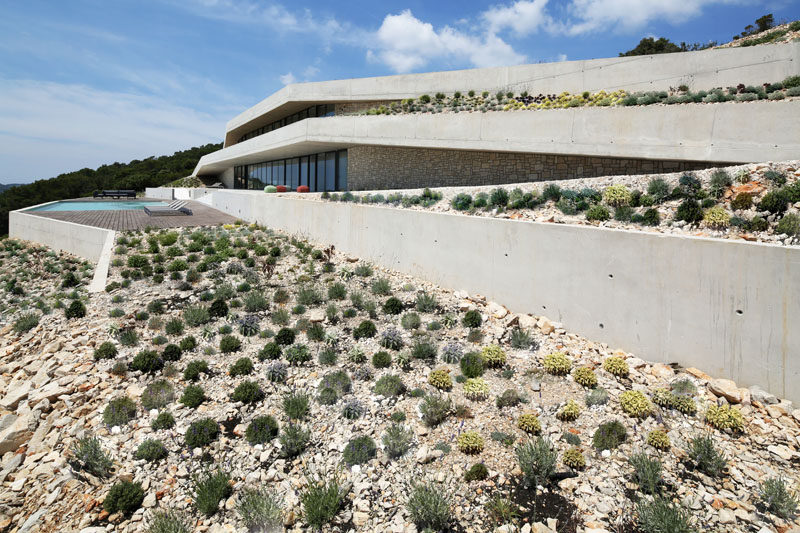 Proarh have recently completed Issa Megaron, a modern concrete house that's been designed for family retreats, and is built into the hillside of Vis Island, Croatia.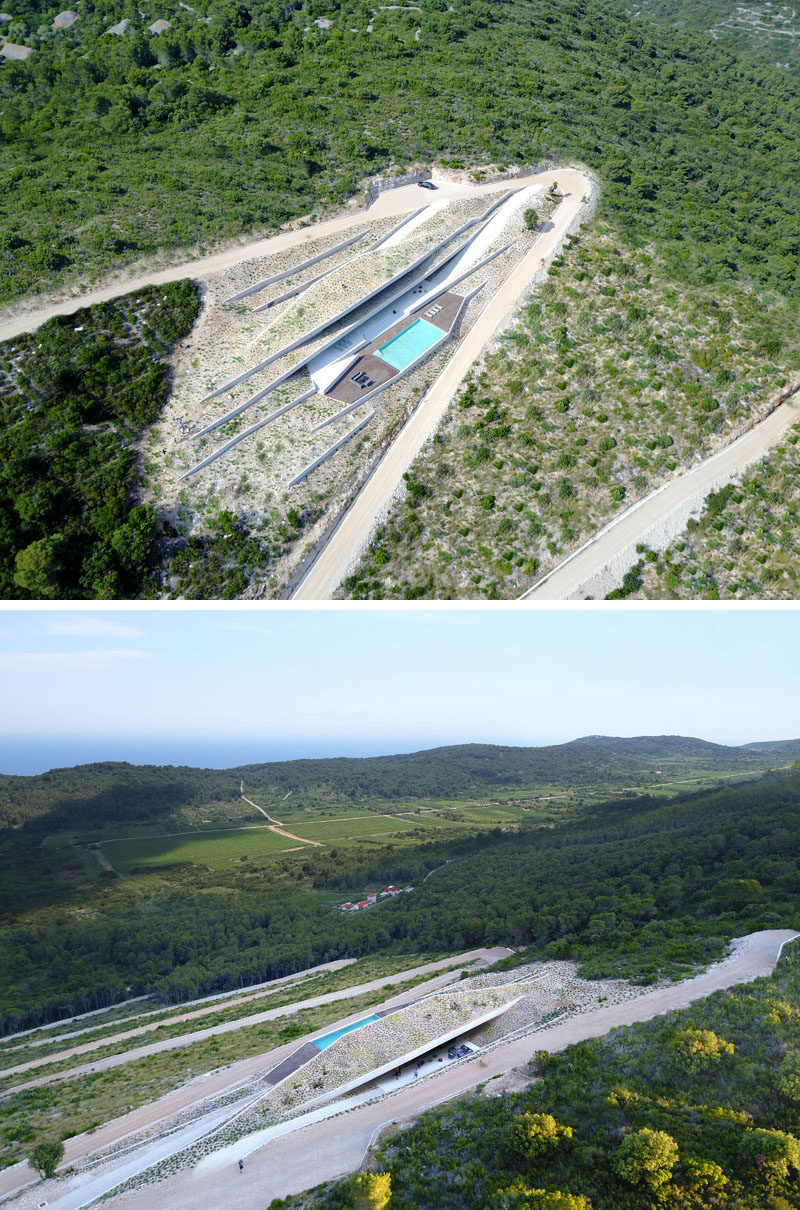 ---
The design of the house reinterprets the ancient stone drywalls, creating a new rural man-made topography using simple construction technologies. A residential pocket was created between the stretches of space forming walls, much like an artificial grotto, that resembles a primitive shelter.
---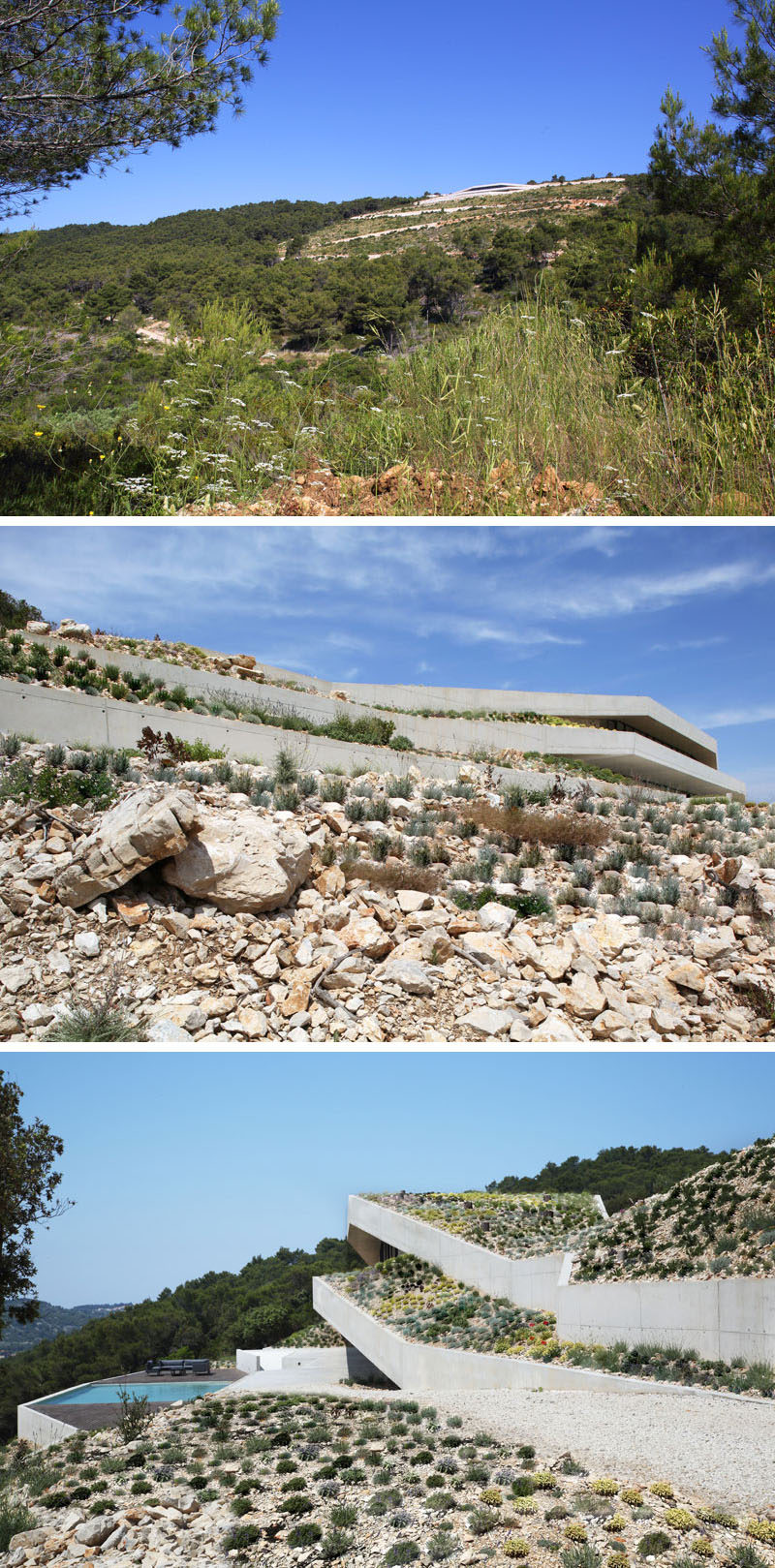 ---
Covering the roof and terraces of the house is a green roof with a mixture of plants and local rocks.
---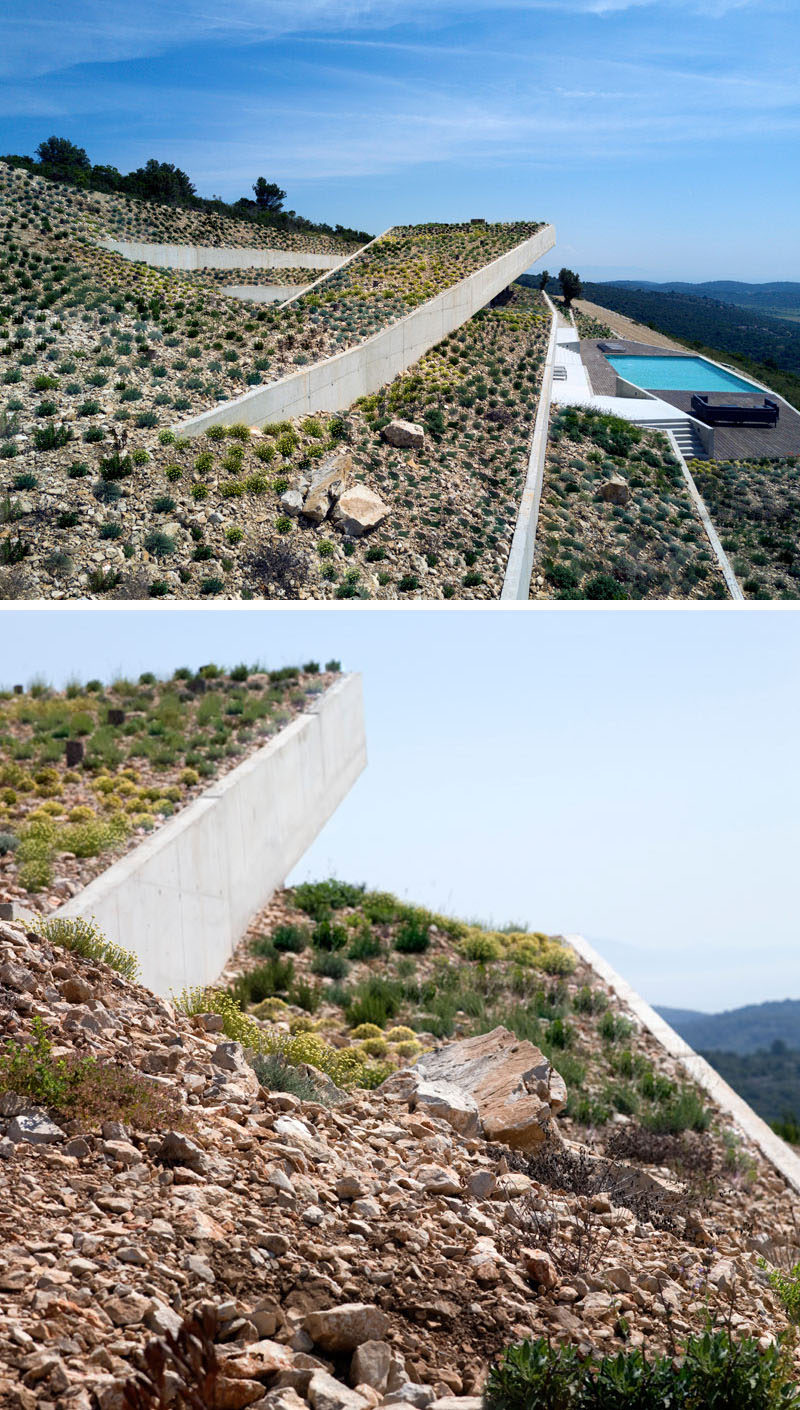 ---
The layout of the house consists of two levels, with lounge on the first floor. A large overhang provides shade and shelter for the interior.
---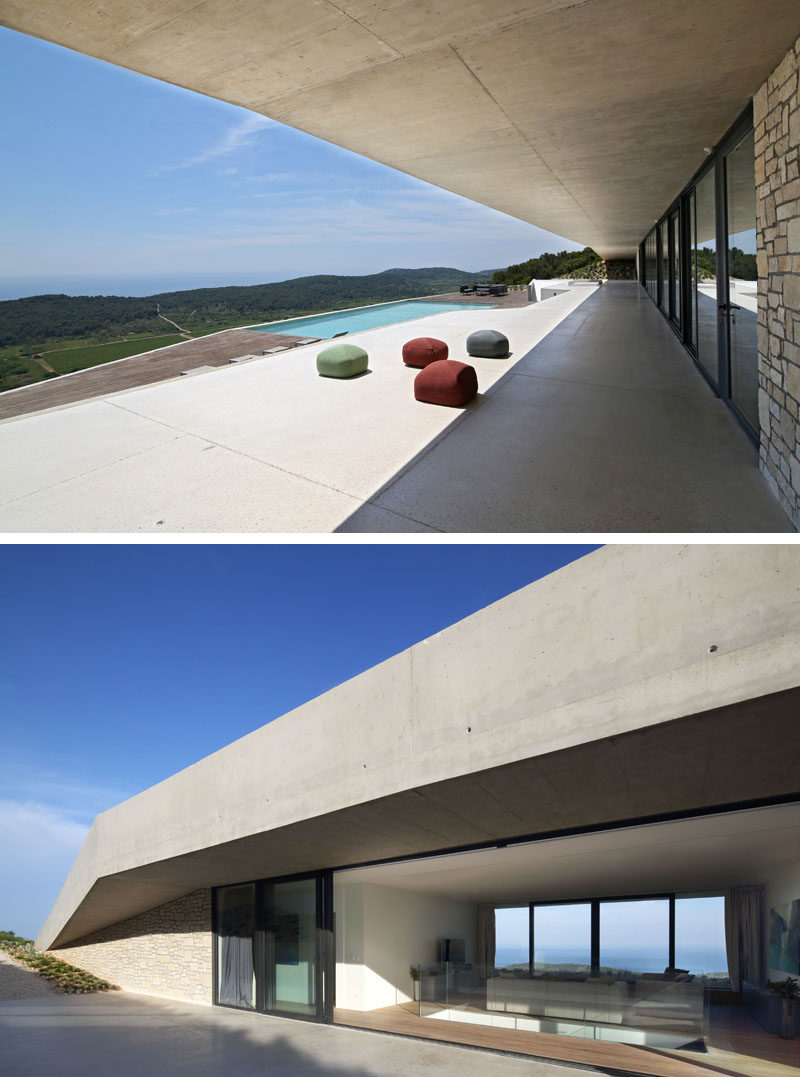 ---
Also on the first floor are the sleeping quarters that all take advantage of the water views through large windows.
---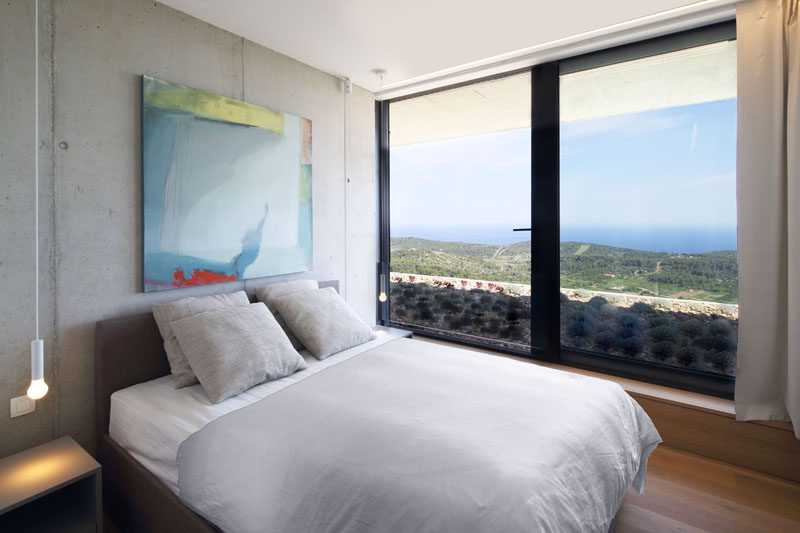 ---
Downstairs on the lower floor, there's an open plan dining/kitchen area, that also opens to the terraces and pool deck.
---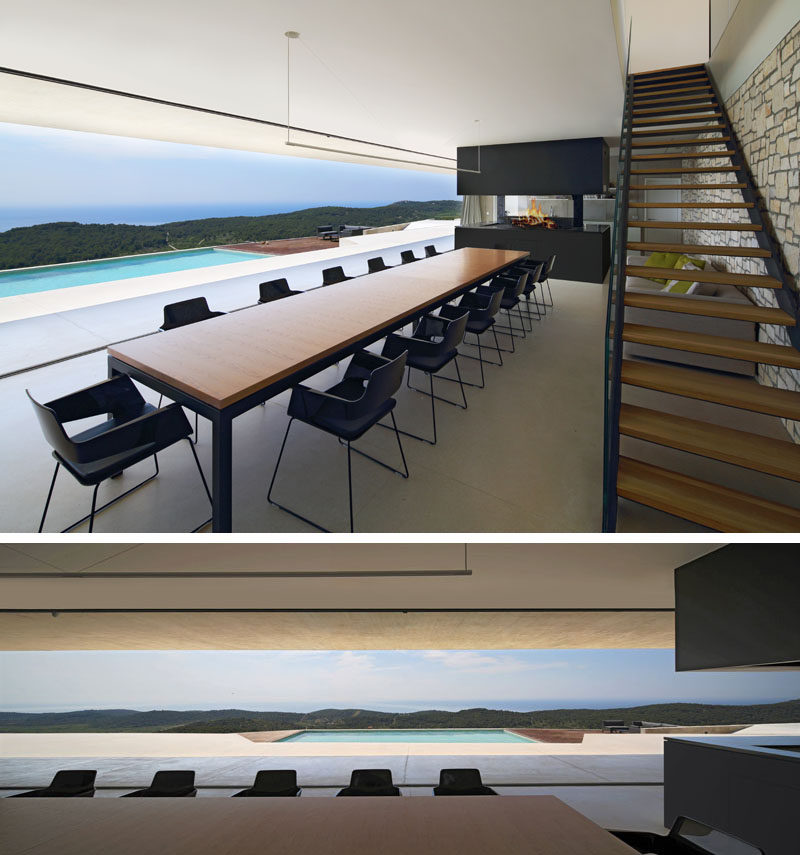 Photography by Damir Fabijanic | Architect: Davor Matekovic/PROARH | Design Team: Vedrana Jancic, Bojana Benic | Structural Designer: Branko Galic, MSc – Radionica statike Ltd. | Building Energy Concept, Building Physics, and Building Details Design: Assist. Prof. Mateo Bilus, MEAU | Faculty of Architecture, University of Zagreb | Contractor: GRIZA gradevinski obrt
---