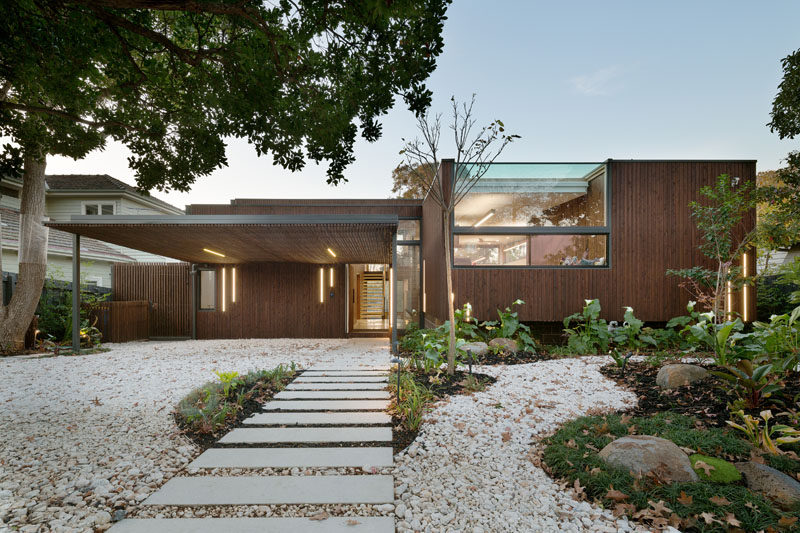 Designed to appreciate and take advantage of the beautiful Australian landscape, this home in Melbourne by Zen Architects, features large windows and natural wood elements.
With a low profile and set back from the street, from the front of the house the home seems modest and compact. At the back however, the home takes on a much more grand appearance with large windows covering much of the back exterior.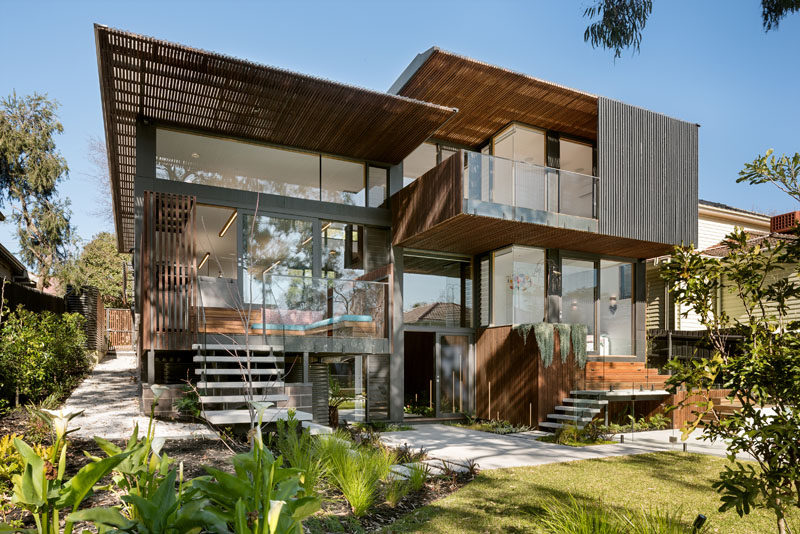 ---
Entering from the back of the home, you can see how the wood strips continue from the outside of the house through to the interior, creating design continuity between inside and out. You can also see how large windows take advantage of the landscape outside and use the natural light to brighten the home.
---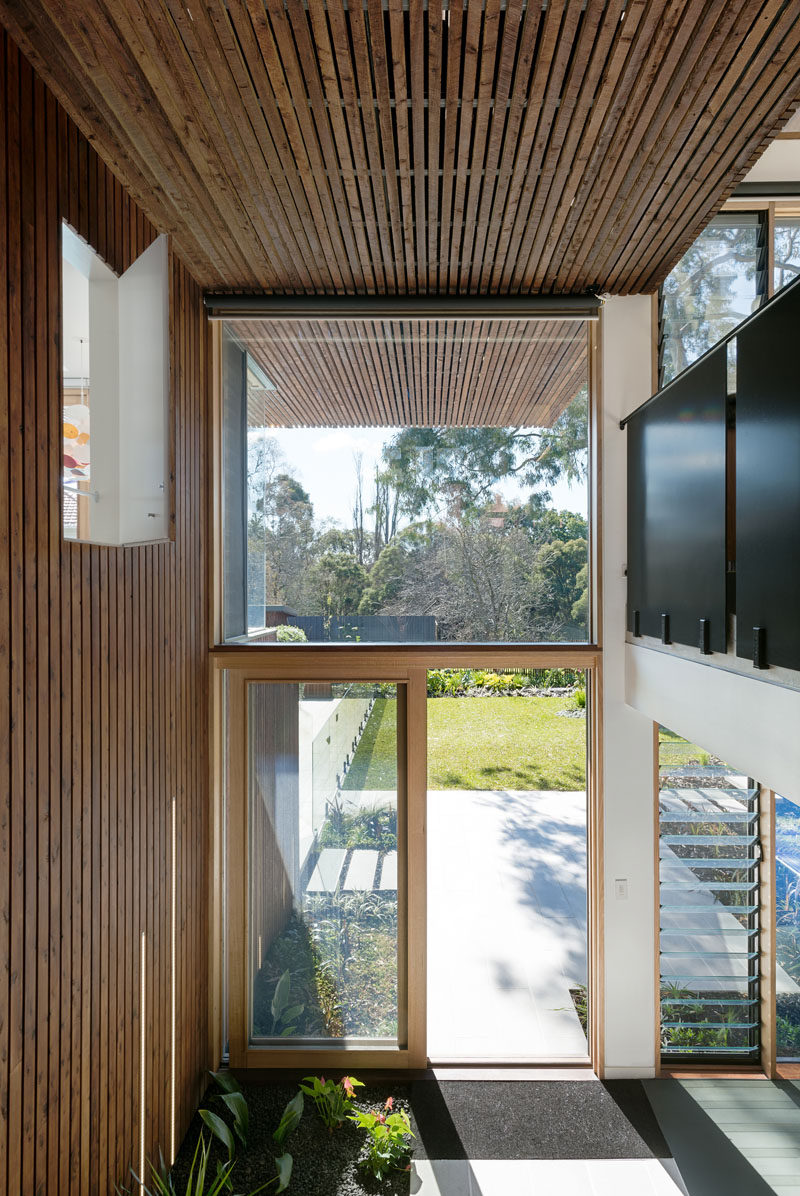 ---
Light wood and steel stairs with hidden lighting underneath each tread creates a safe staircase that leads up to the main level of the home, and below the stairs is a small interior garden.
---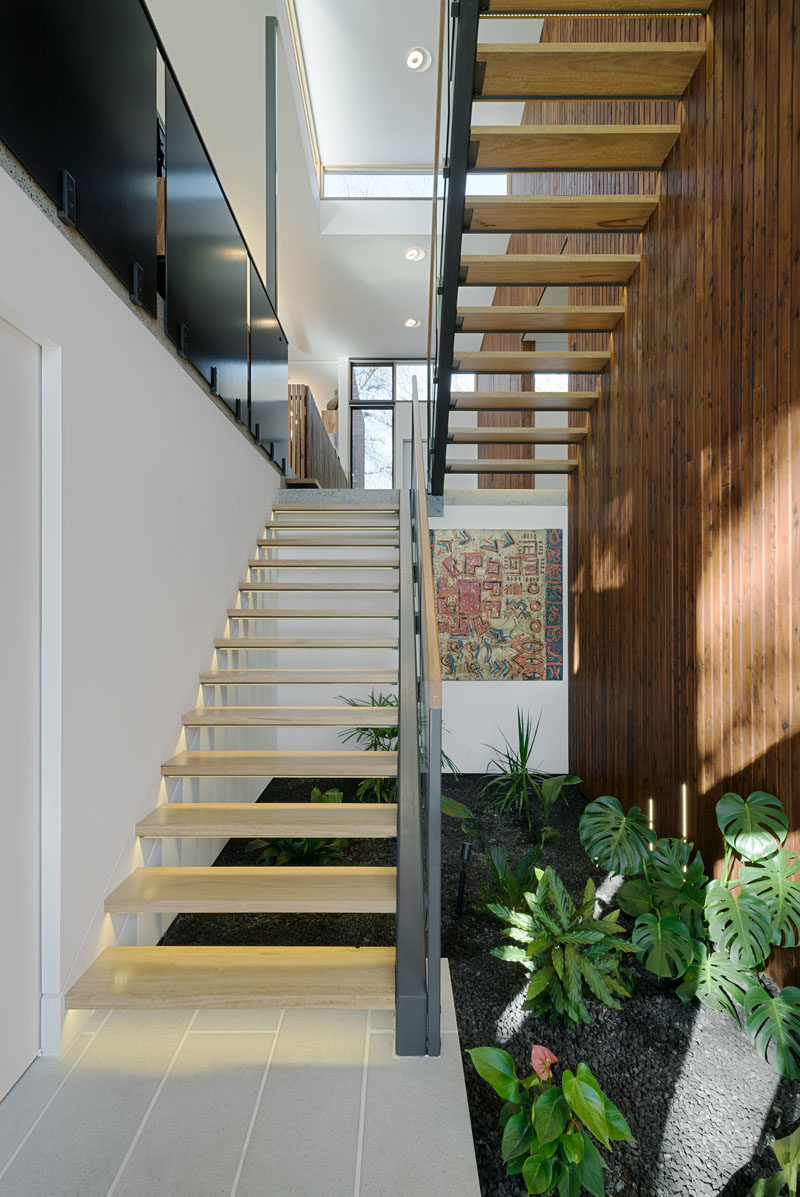 ---
At the top of the staircase is the kitchen, dining area, and living spaces. The same dark wood paneling has been used on the walls and on some of the kitchen shelving while white walls reflect the light coming in through the many windows on the floor.
---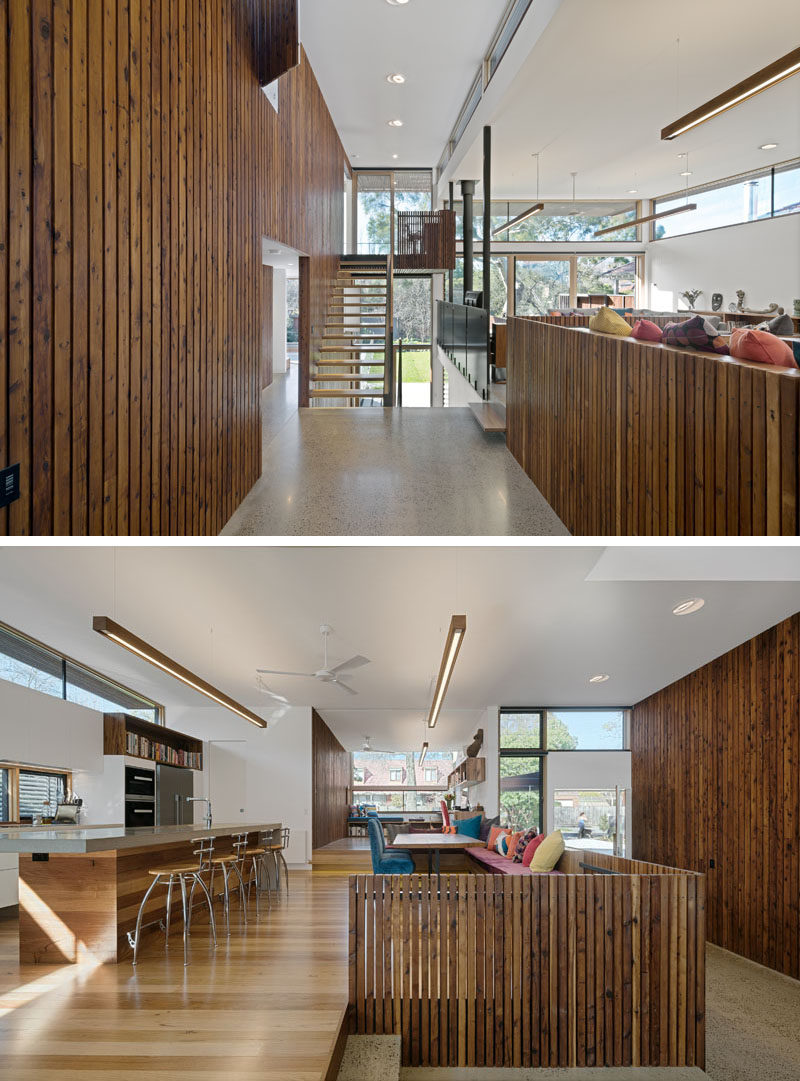 ---
At the very front of the home, a built-in reading nook sits beneath a glass ceiling and looks out onto the street. A number of shelving units, including one built into the bench, hold books and music to create the perfect spot to relax and unwind in.
---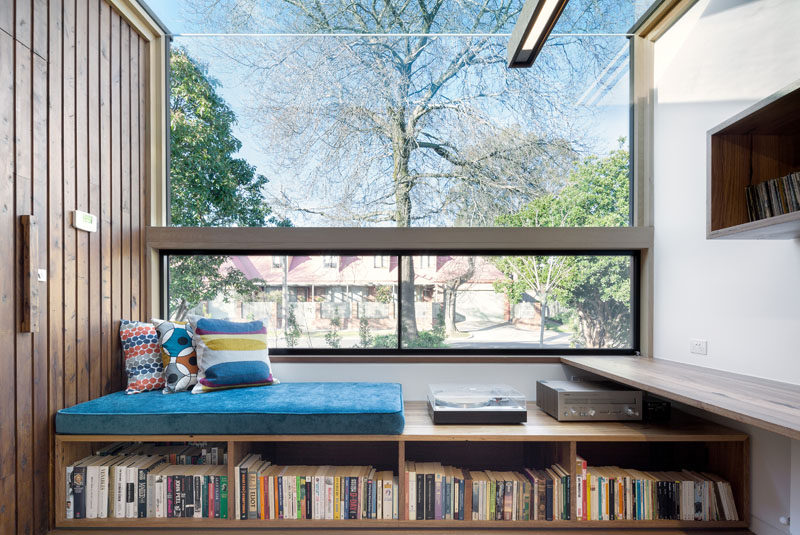 ---
On the same floor at the back of the house sits the living room. Large windows look out onto the backyard and fill the room with natural light while the wood along the one side creates a cozy, warm, and natural feel in the space.
---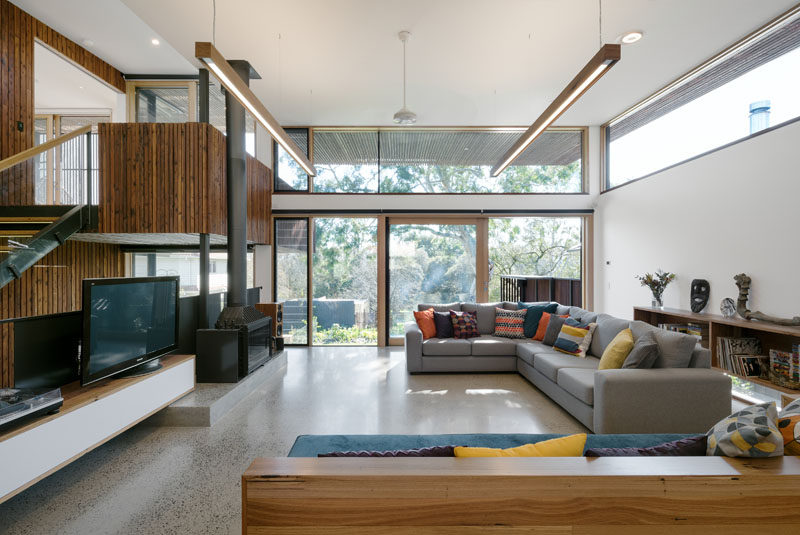 ---
Back downstairs, a built-in wood platform with a thick mattress on top becomes a day bed and sits up against a wrap-around corner window to create a cozy reading spot lit up by both a colorful pendant light and the natural light coming through the windows.
---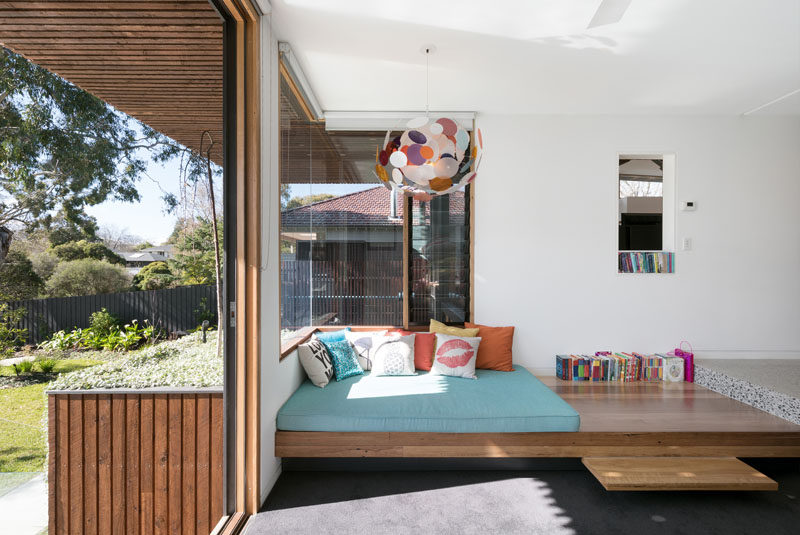 ---
Heading upstairs to the top level of the home, the master bedroom is surrounded by windows that allow it take advantage of the landscape outside but also features a black privacy screen that prevents unwanted attention while in the bedroom.
---