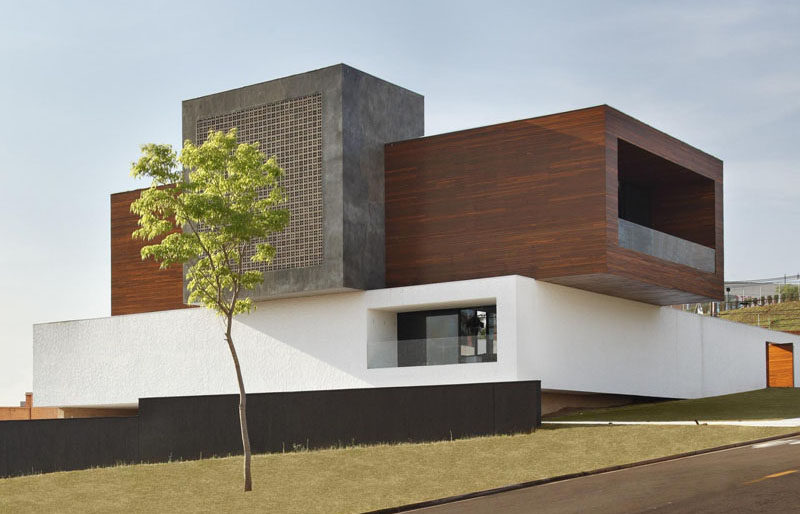 Studio Guilherme Torres designed this house for a young family in Londrina, Brazil.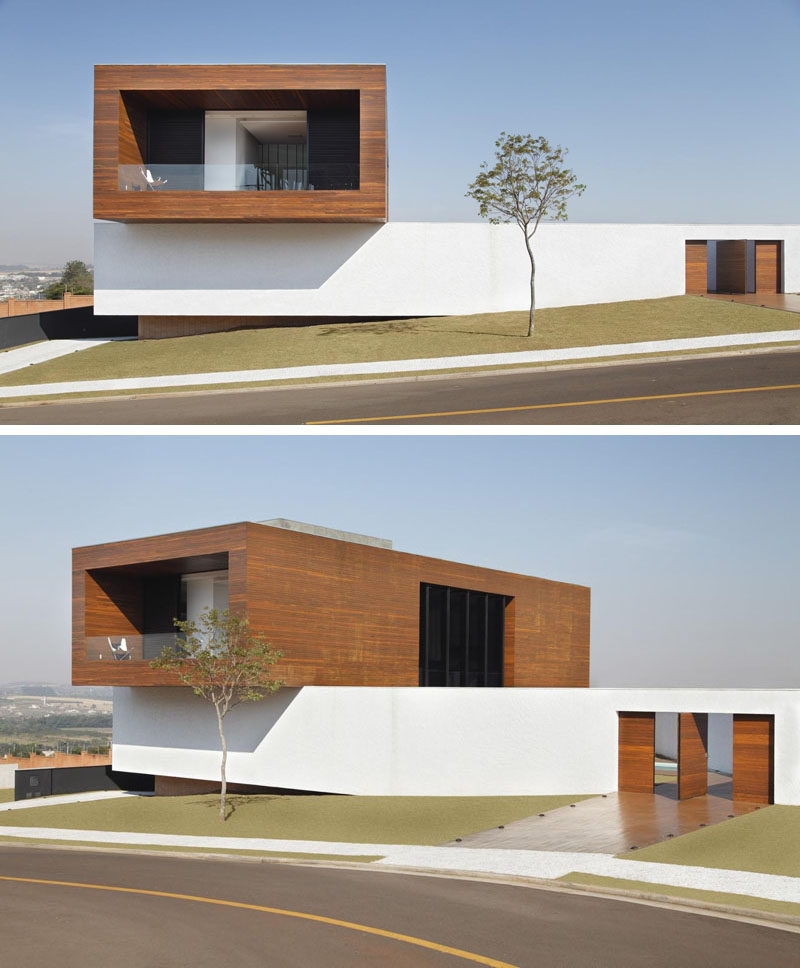 ---
The home has a Cumaru wood clad concrete box that extends out over the long white exterior wall. Behind the wall, there's a backyard and a swimming pool. Large oversized vertical doors pivot open to expose the interior of the home.
---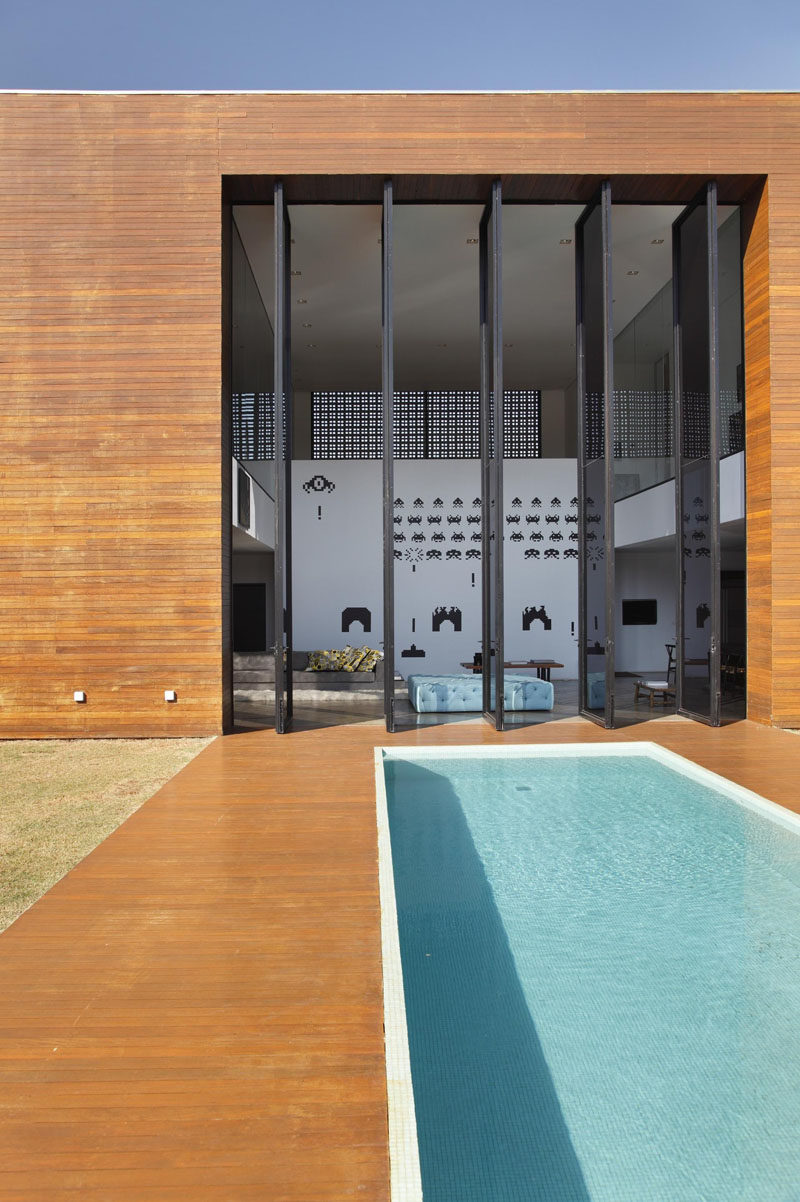 ---
Inside there's a double height living room with a Space Invaders feature wall.
---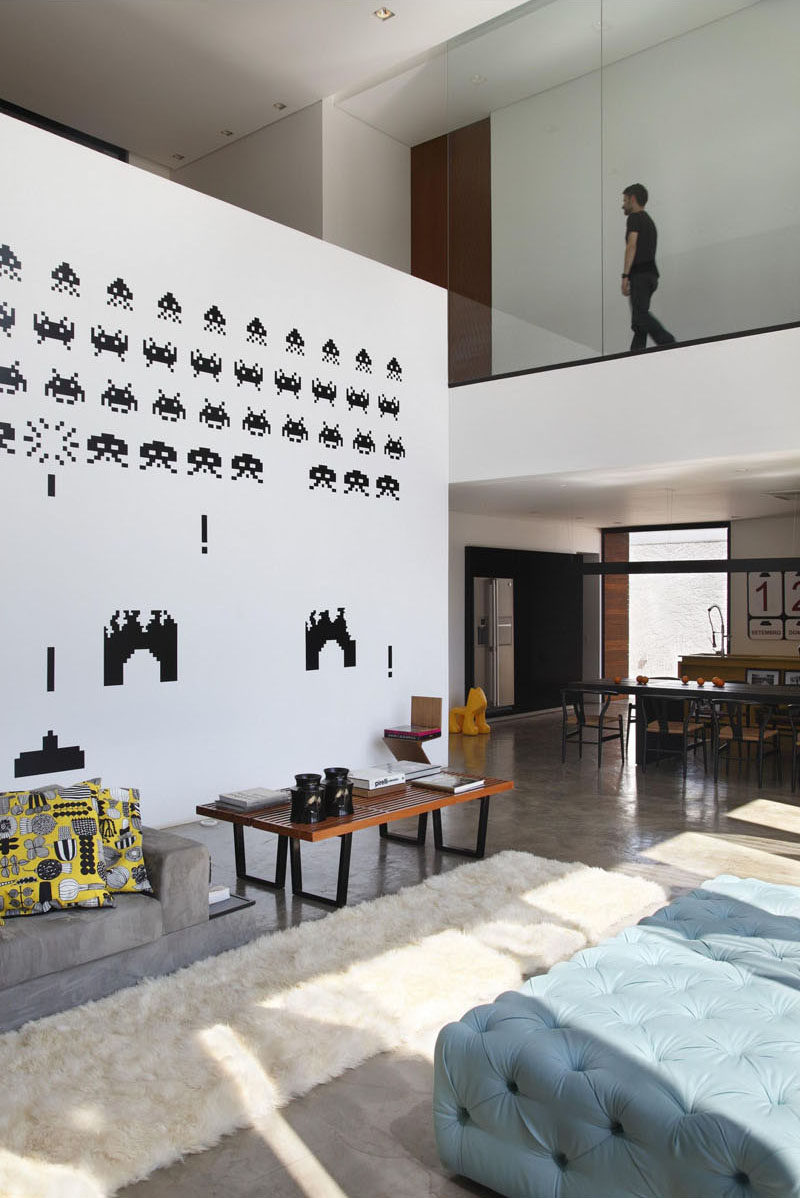 ---
On one side of the open living area is a casual living room focused on the television.
---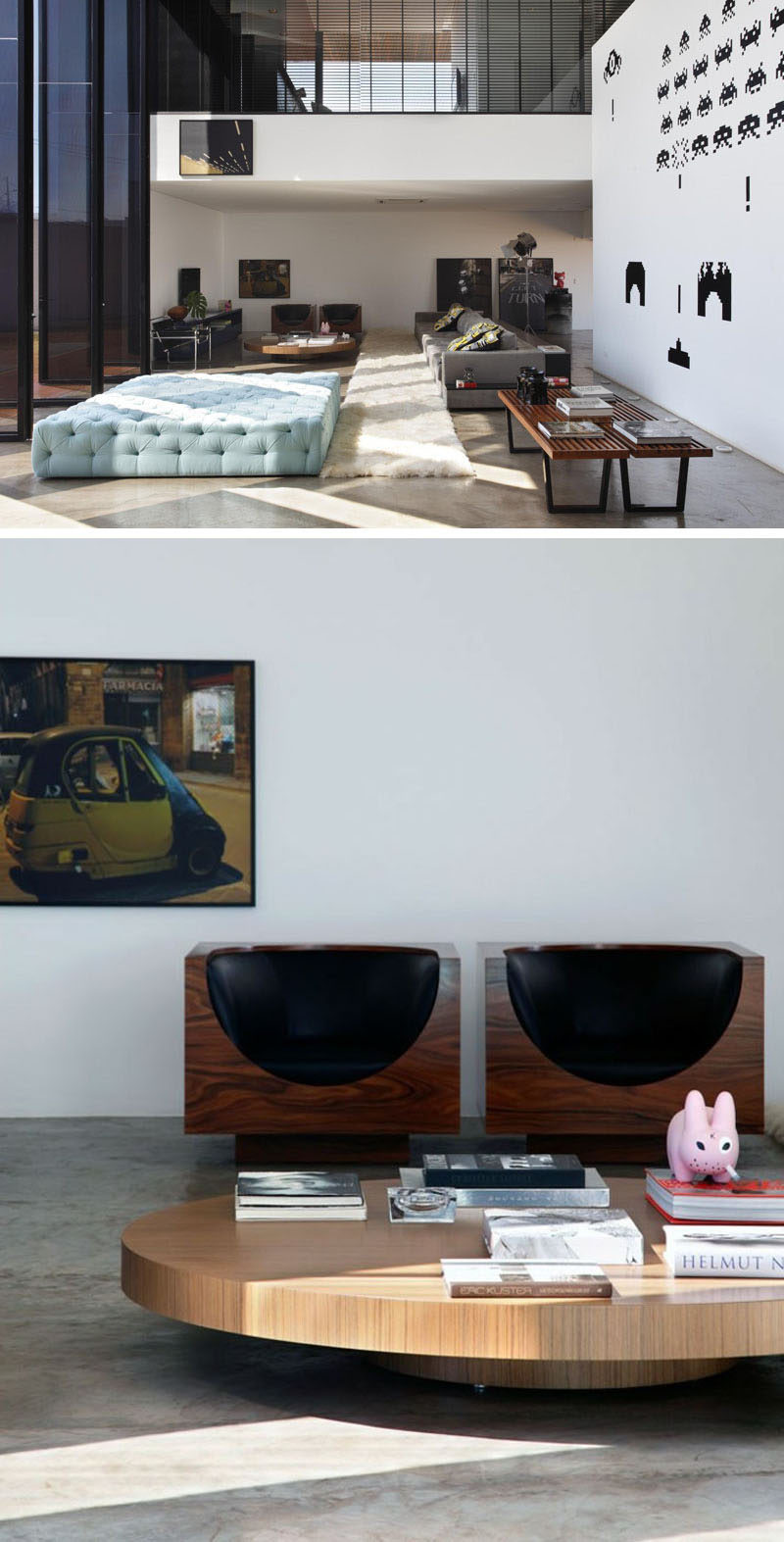 ---
On the other side, there's the dining area and kitchen.
---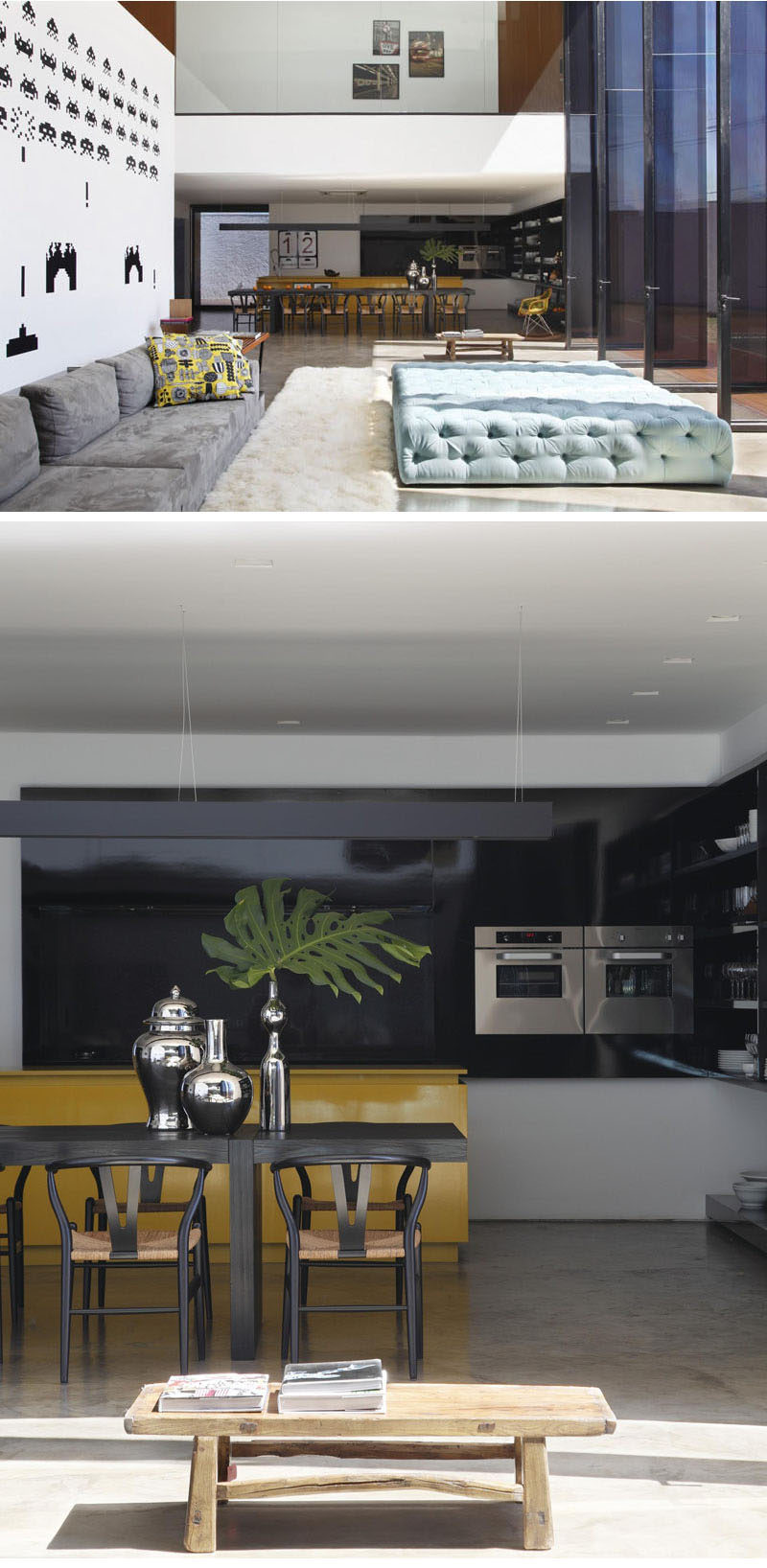 ---
A large dark wood dining table with plenty of space makes it ideal for entertaining.
---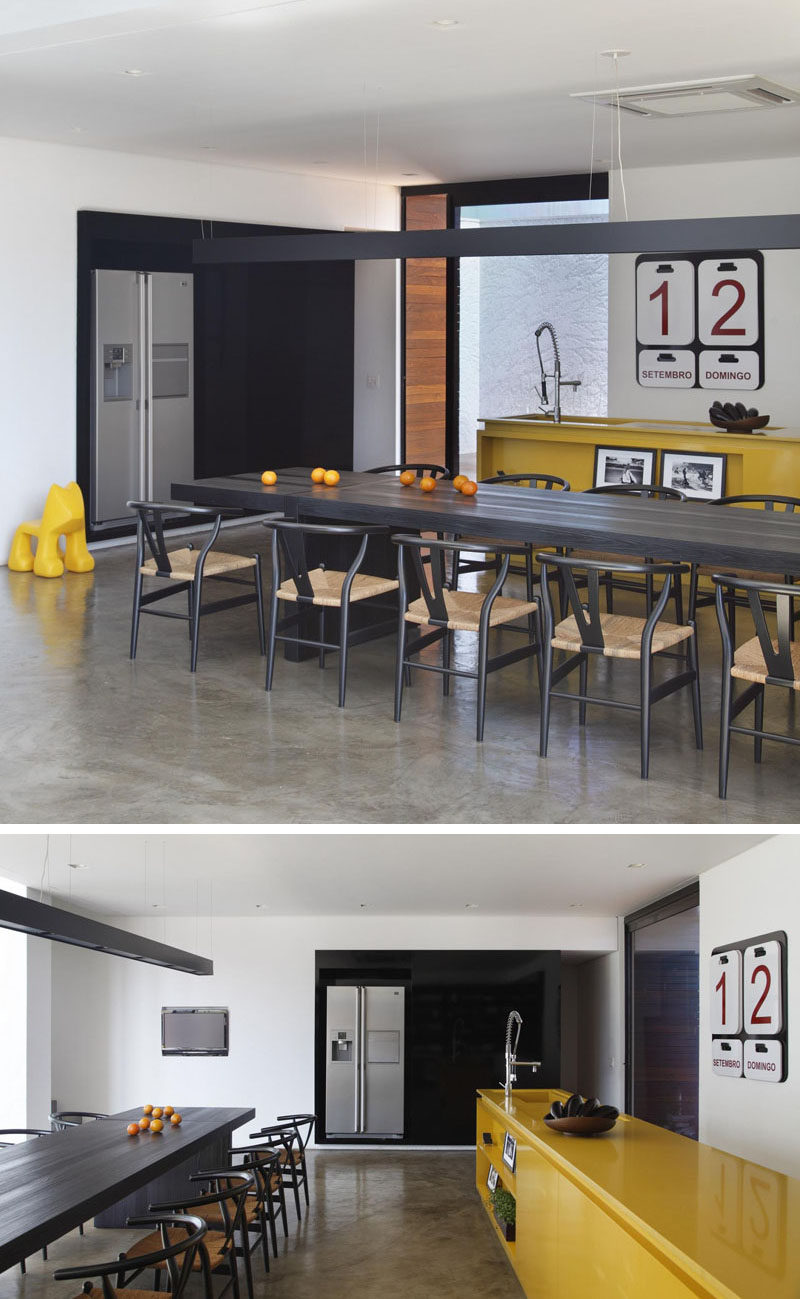 ---
A yellow kitchen island adds a bright pop of color to the otherwise black cabinetry and shelving in the rest of the kitchen.
---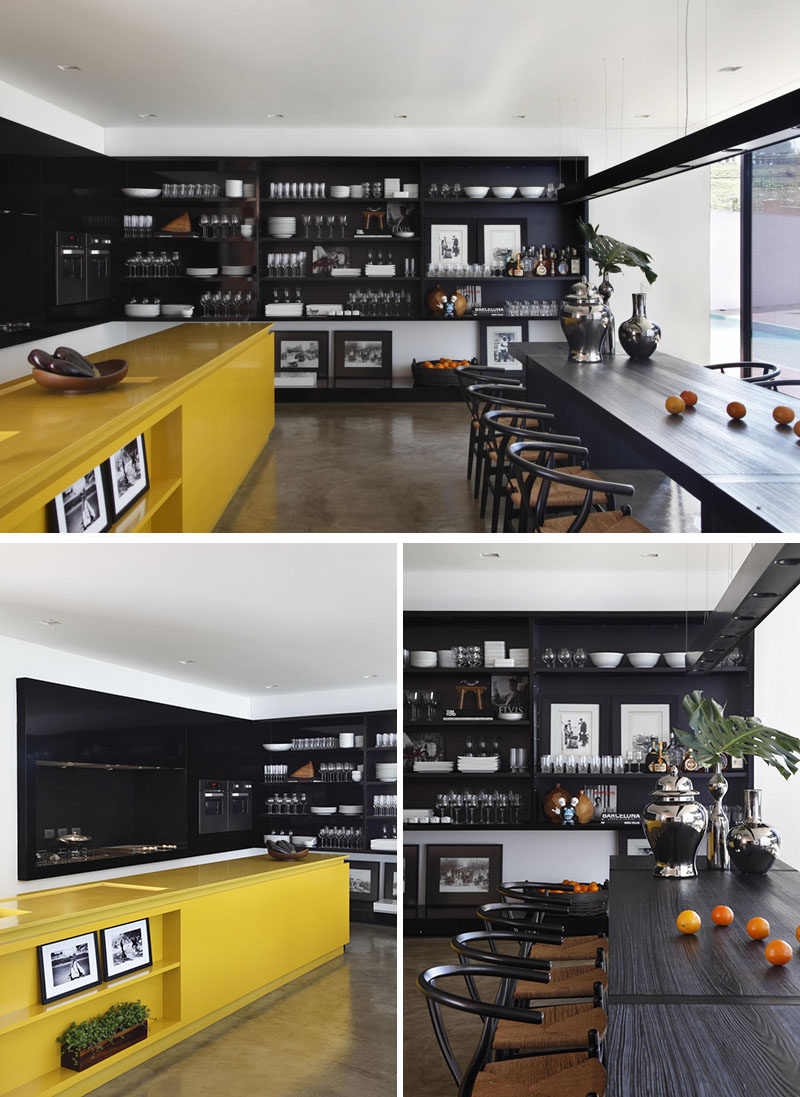 ---
Concrete stairs tucked behind the living area take you upstairs.
---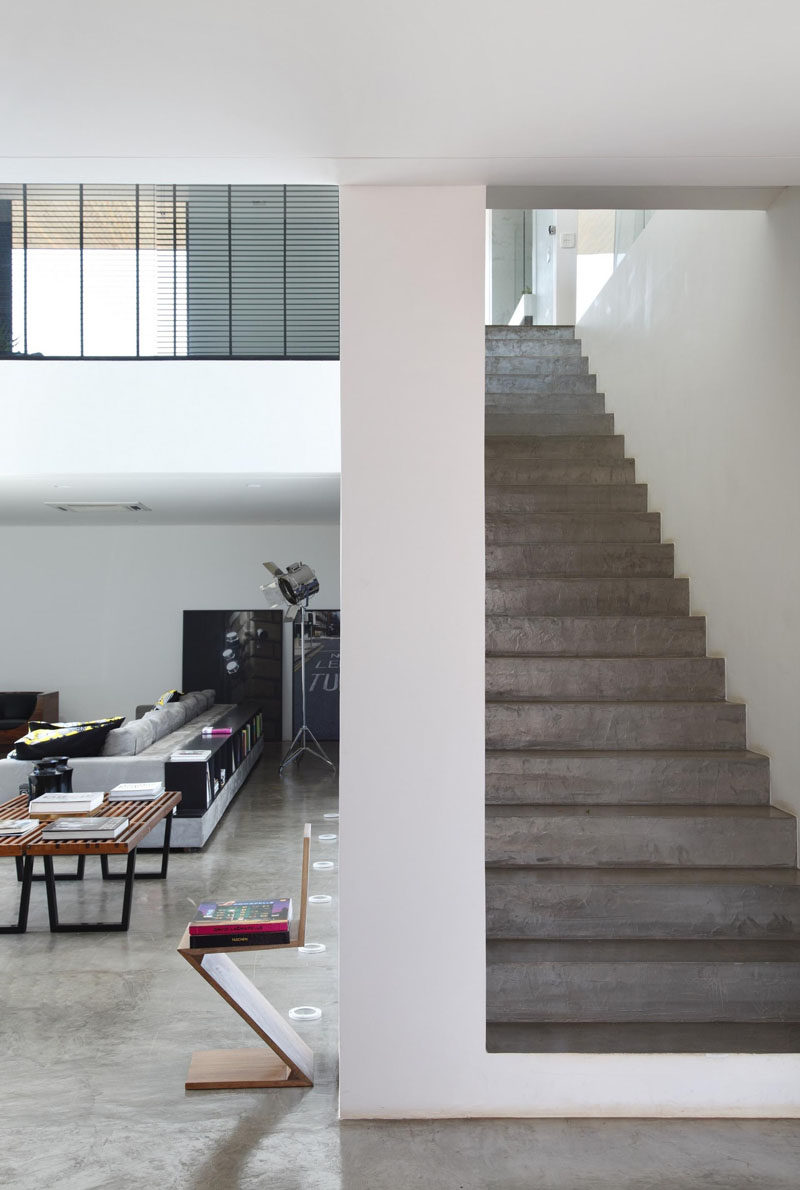 ---
A bright red feature wall stands out in the otherwise black and white bedroom.
---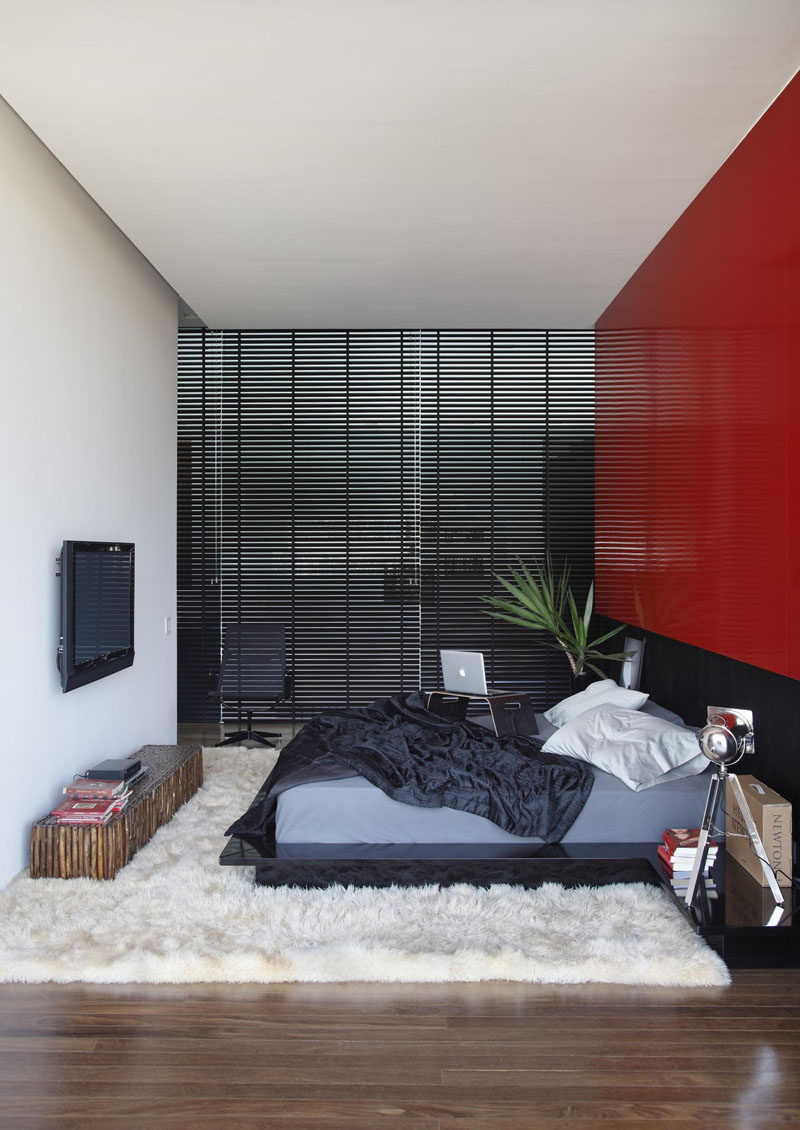 ---
In the bathroom, the color palette has been kept bright and frosted glass doors provide privacy.
---