Rogerio Carvalheiro of RCDF Studio, has designed a new house in the Venice neighborhood of Los Angeles.

A path from the front of the house meets steps that lead up to the front door.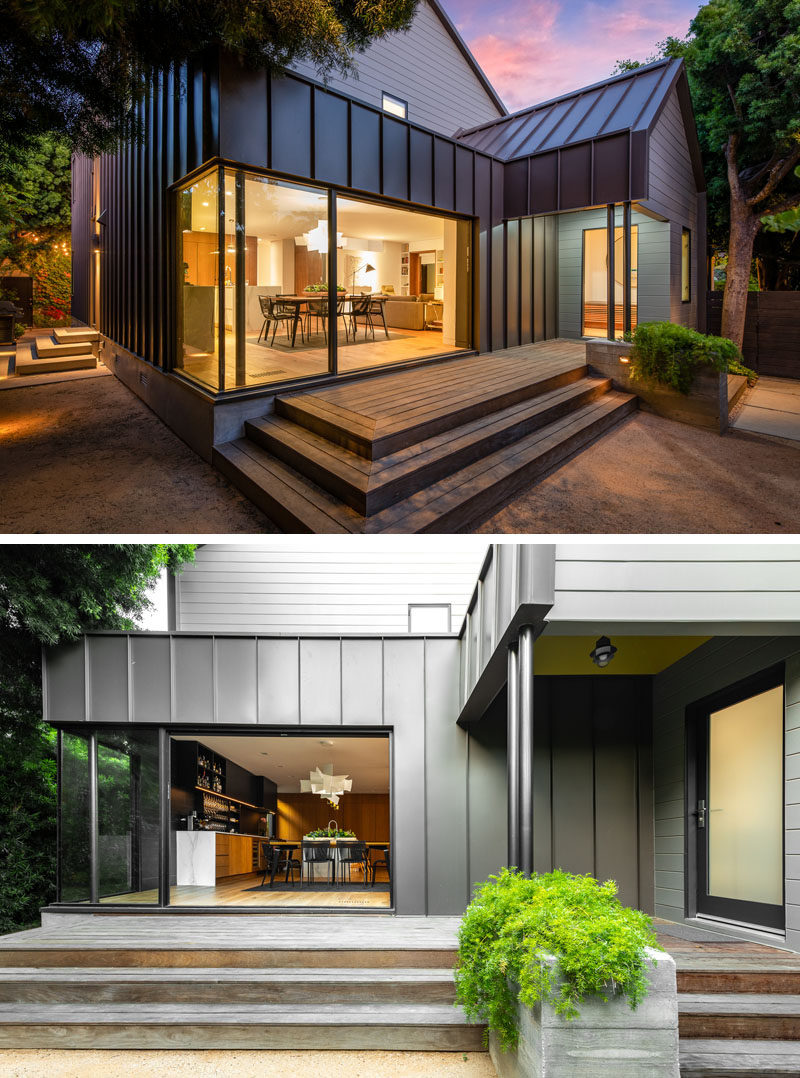 ---
Inside, there's an entryway with a built-in wood bench that complements the European Fumed White Oak floors that are featured throughout the house.
---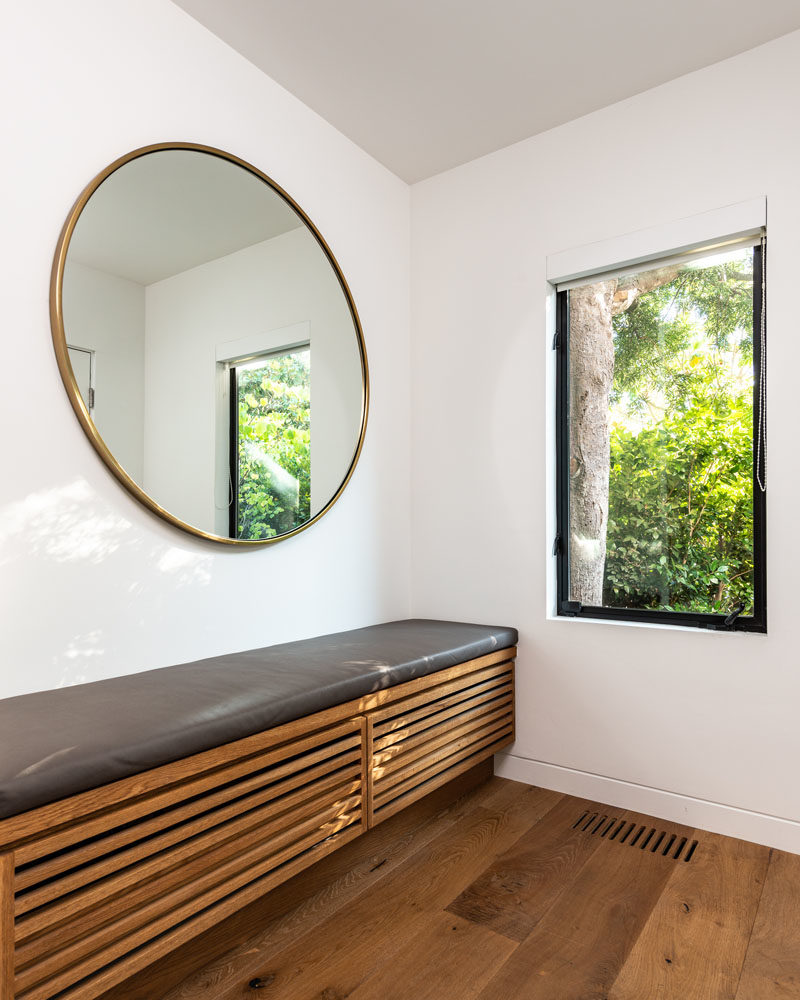 ---
The entryway opens up to the living room that has a wall of custom-designed shelving that provides designated places for a window seat, the television, and fireplace.
---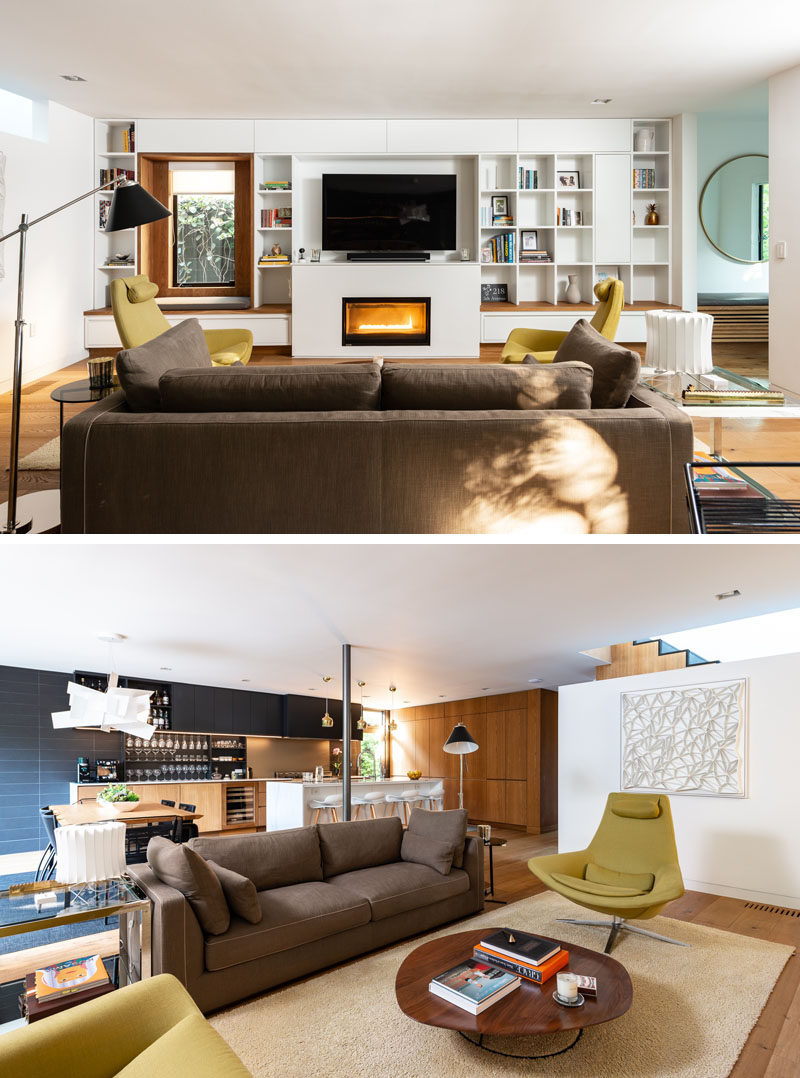 ---
The living room shares the open plan interior with the kitchen and dining room. In the kitchen, there's a large white island with a group of Artek Golden Bell lighting. There also appears to be a door in the floor, we're not exactly sure what it's for, but it probably leads to some extra storage area.
---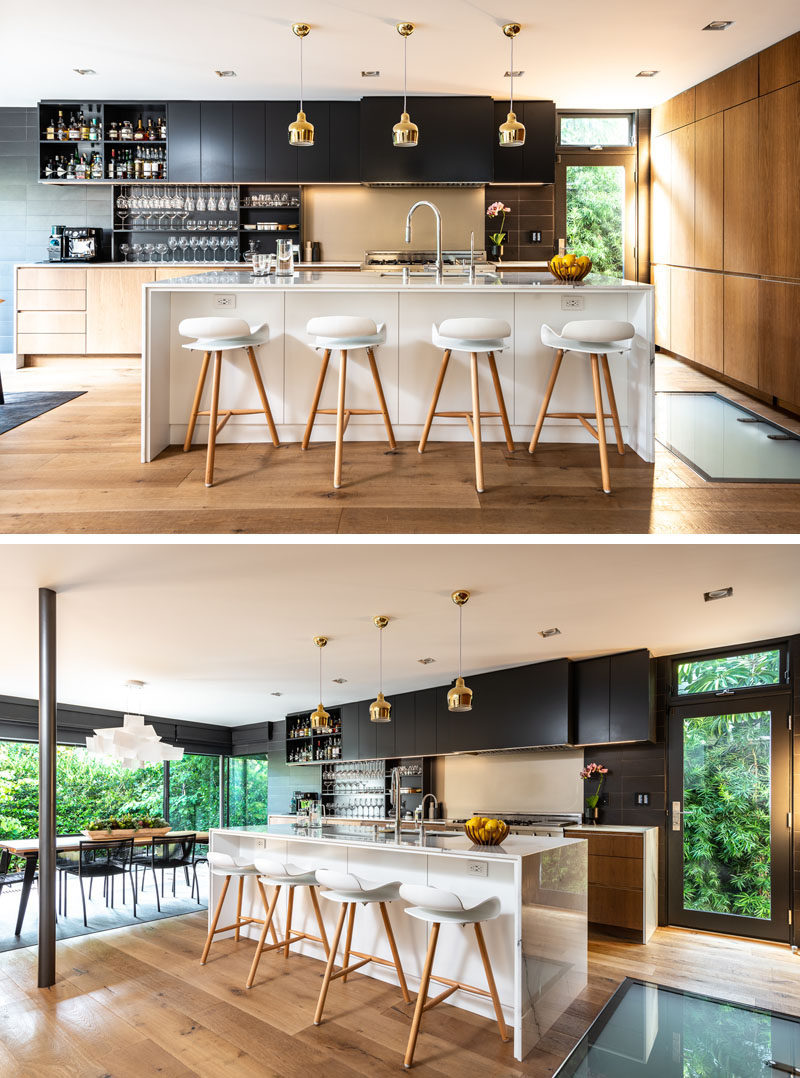 ---
Adjacent to the kitchen is the dining area, that has sliding glass doors which open up to an outdoor space.
---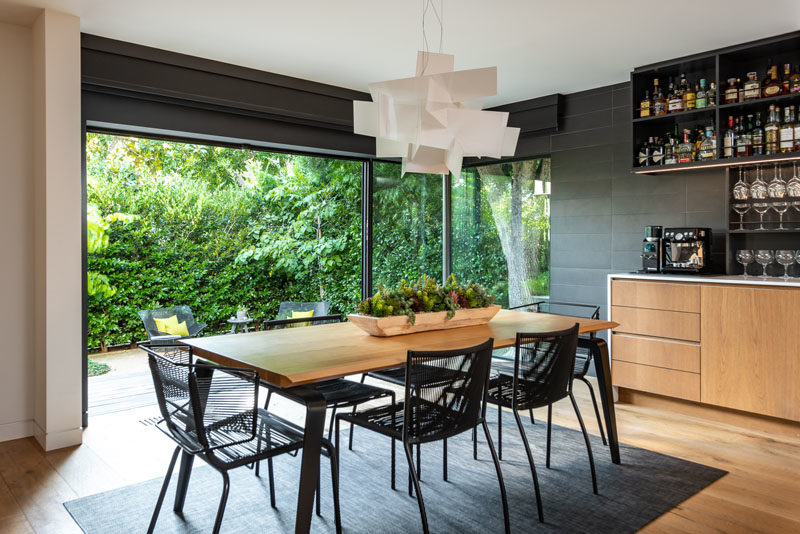 ---
The sliding glass doors open to steps at the front of the house that lead down to a small courtyard with a fire bowl.
---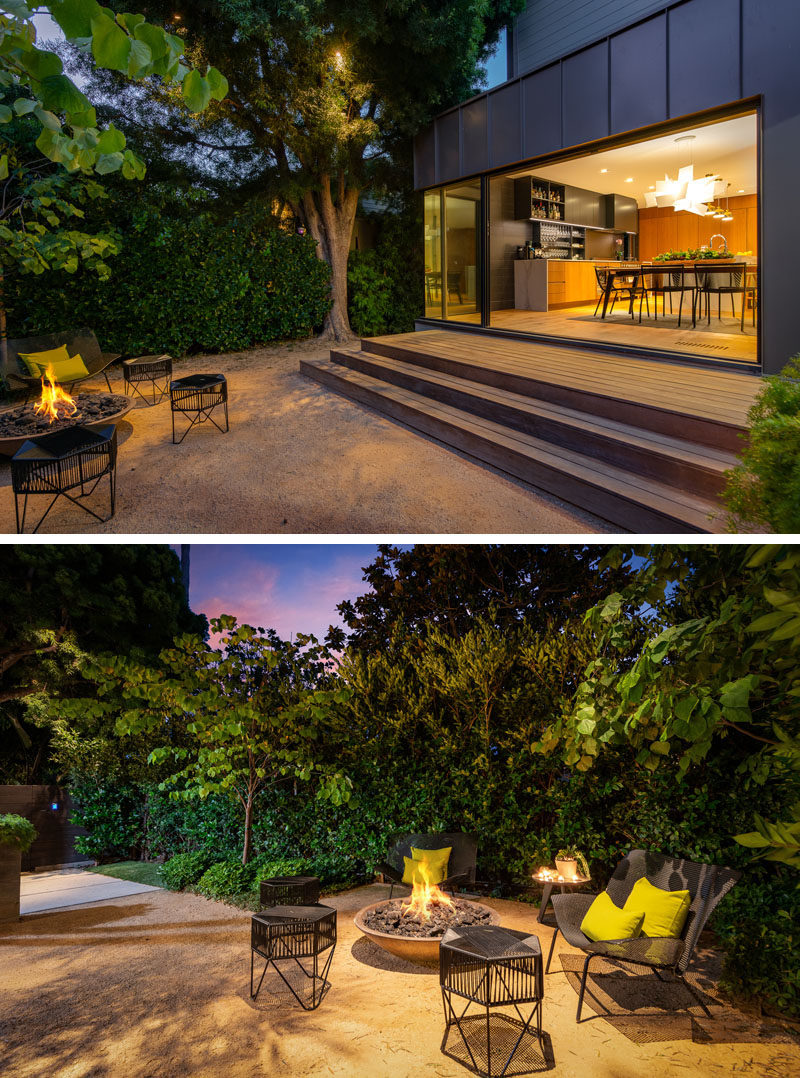 ---
At the side of the house, there's a patio with decorative outdoor lighting that creates a welcoming atmosphere for the outdoor dining table with bench seating.
---
---
Back inside, we see there's a home office that overlooks the outdoor dining area, and is furnished with a comfortable couch and work area.
---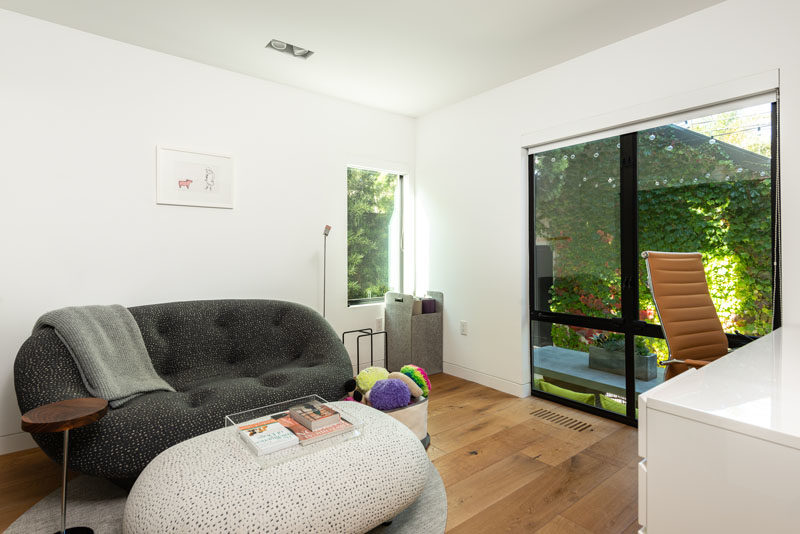 ---
Across the hallway from the home office is a bathroom that's hidden behind a pocket door, and has a built-in wood vanity that matches the wood in the hall.
---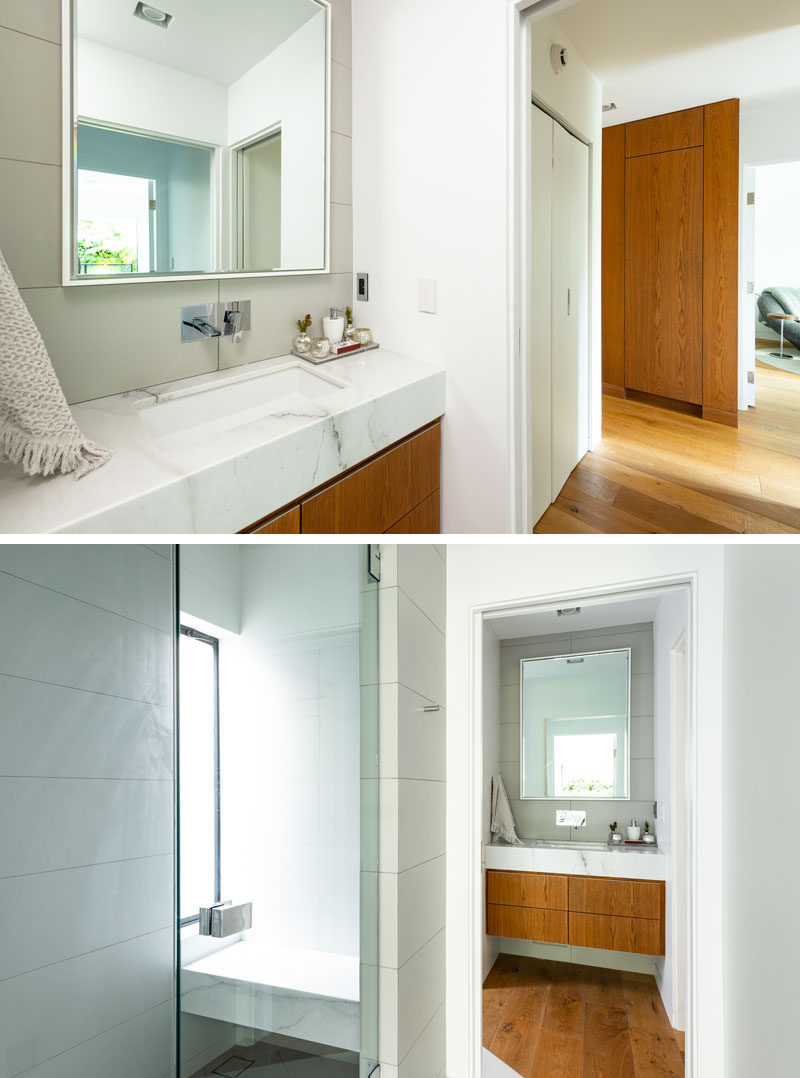 ---
Also on the main floor of the house is a bedroom that has sliding doors that open to views of the garden.
---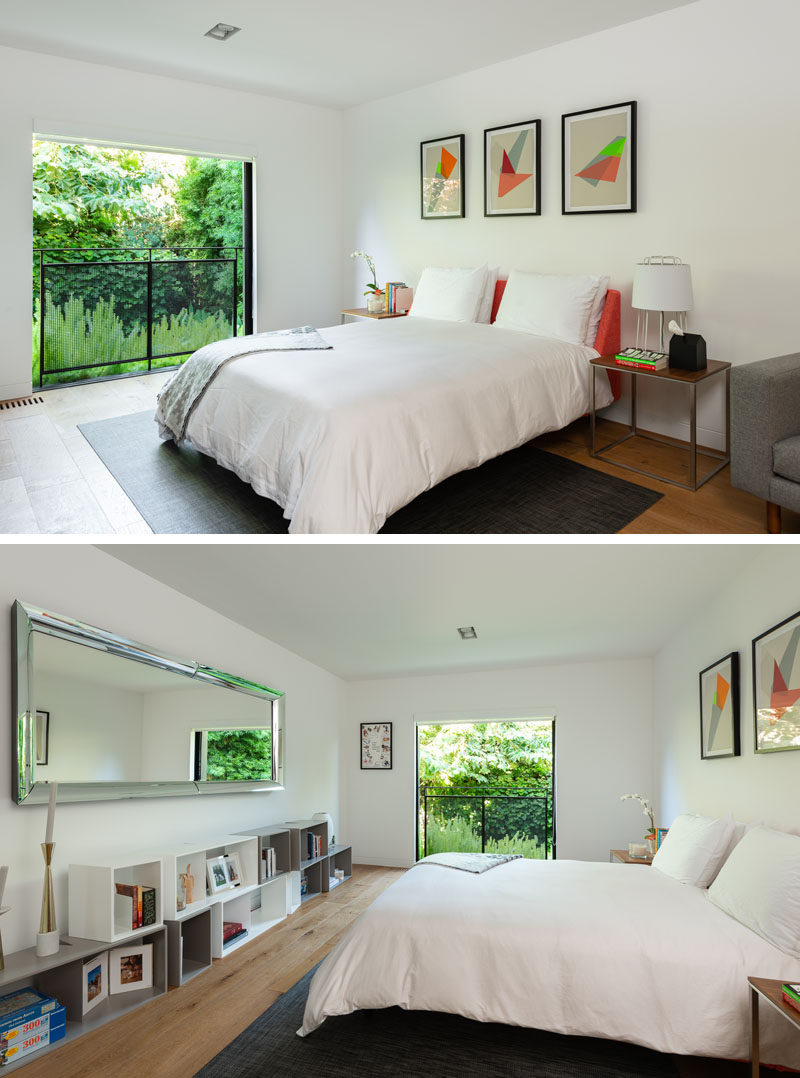 ---
Stairs with dark treads located by the living room lead to the upper floor of the home.
---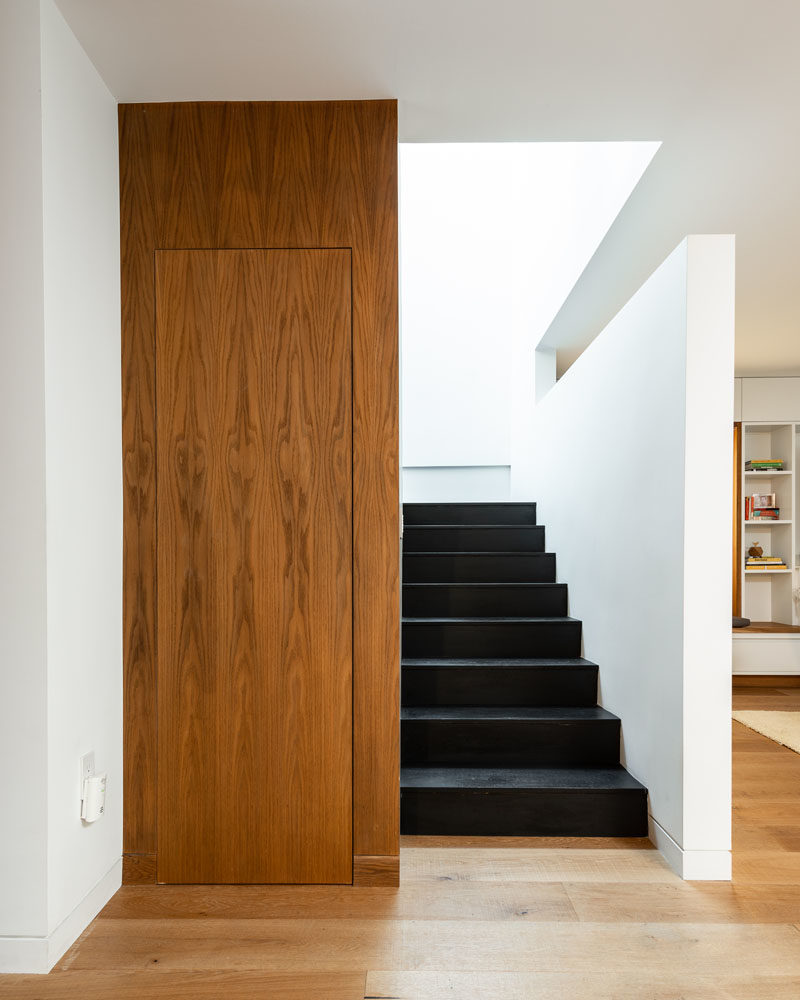 ---
In the master suite, there's a sleeping area and a lounge that's focused on a wall of built-in shelves with a window seat, much like the one in the living room downstairs.
---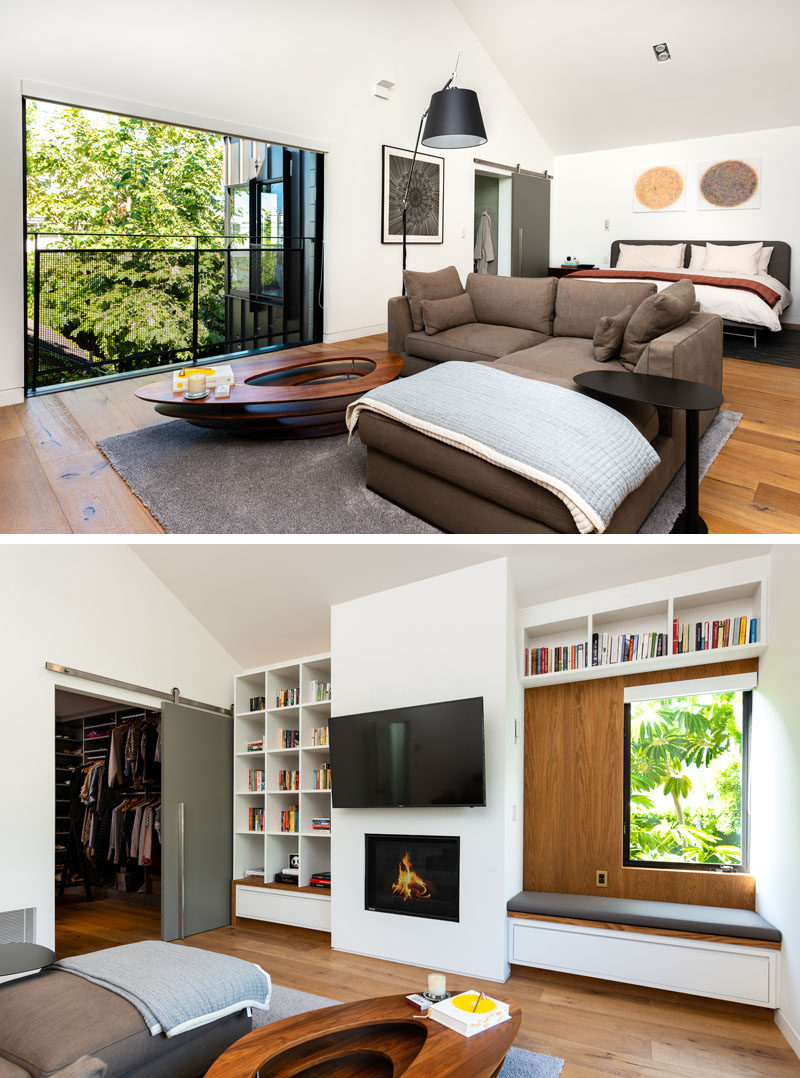 ---
Behind a modern barn door is a spacious walk-in closet, with shelving, drawers, and plenty of space to hang clothes.
---
---
In the master bathroom, Calcutta marble has been used for the vanity and shower, while a free-standing soaking tub sits beside the windows.
---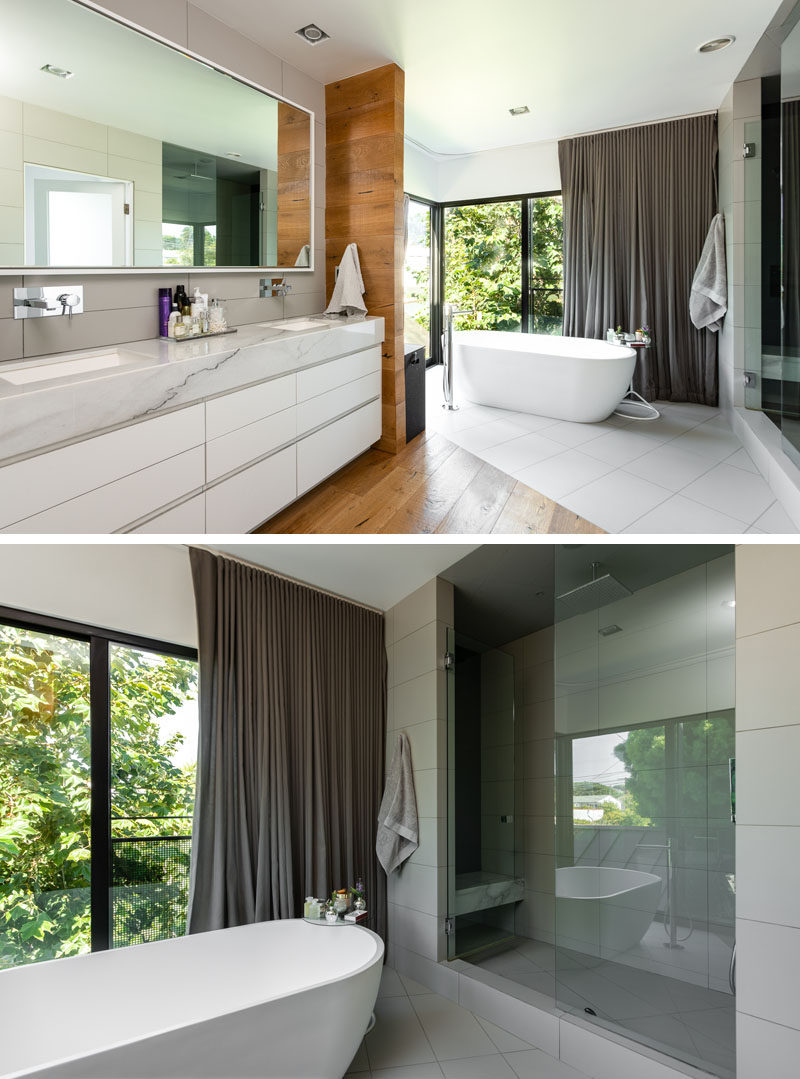 ---
The property is listed for sale through Stormie Leoni of Compass.