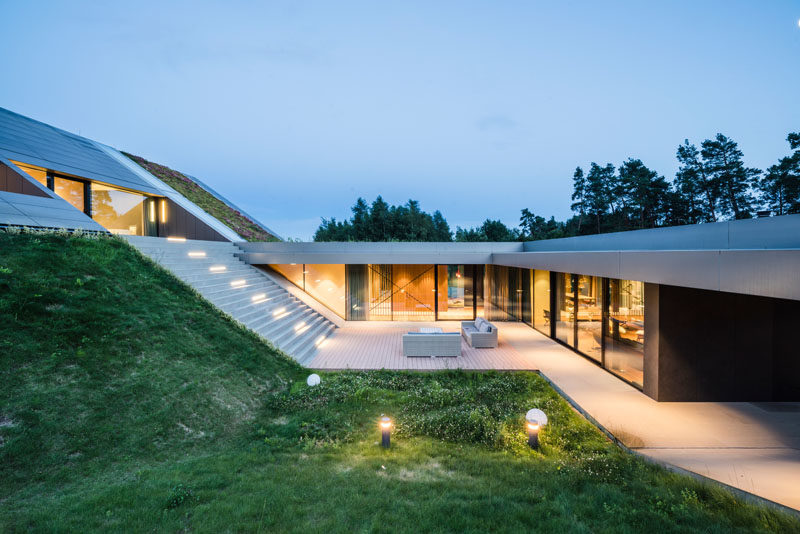 Architect Przemek Olczyk of Mobius Architekci, has designed a modern house that's nestled into the hillside in Warmia, a historical region in northern Poland.
The design of the house represents the owners desire to have a home that would be secluded, integrate with the surrounding landscape, and create a closeness to nature. The simplified form of the roof, with its 45 degree slope, refers to traditional rural buildings found throughout Poland.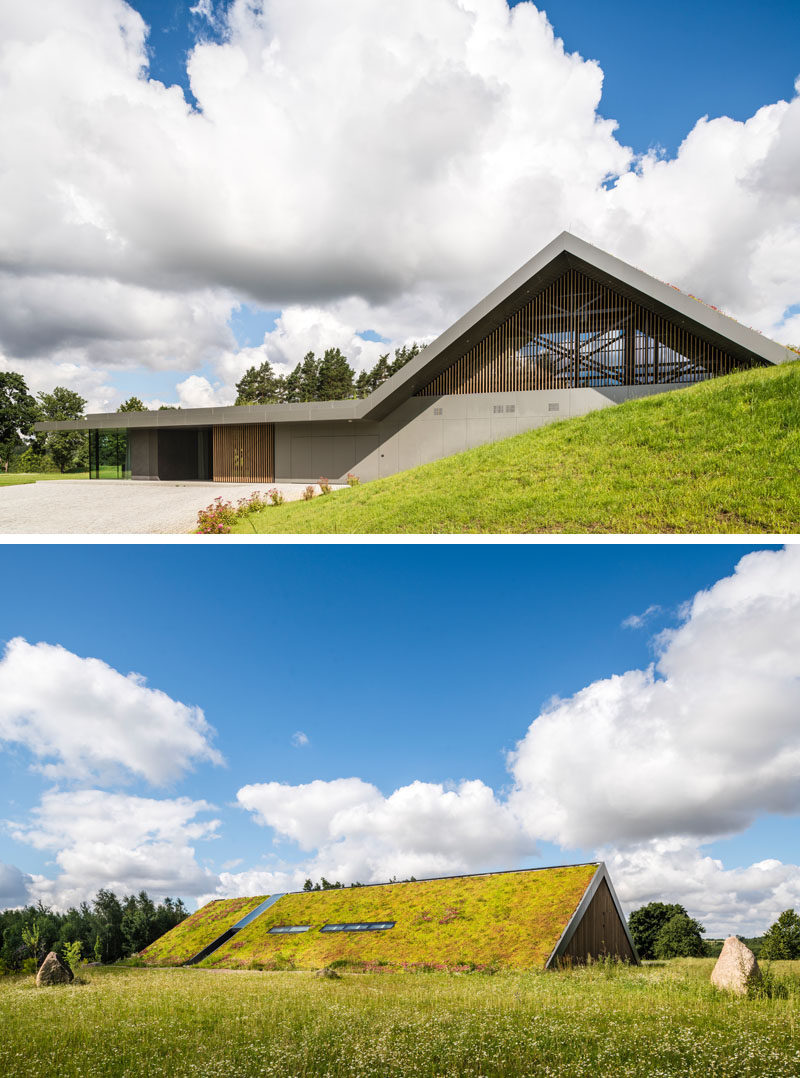 ---
The lower section of the house has floor-to-ceiling glass walls that look out onto its grassy surroundings.
---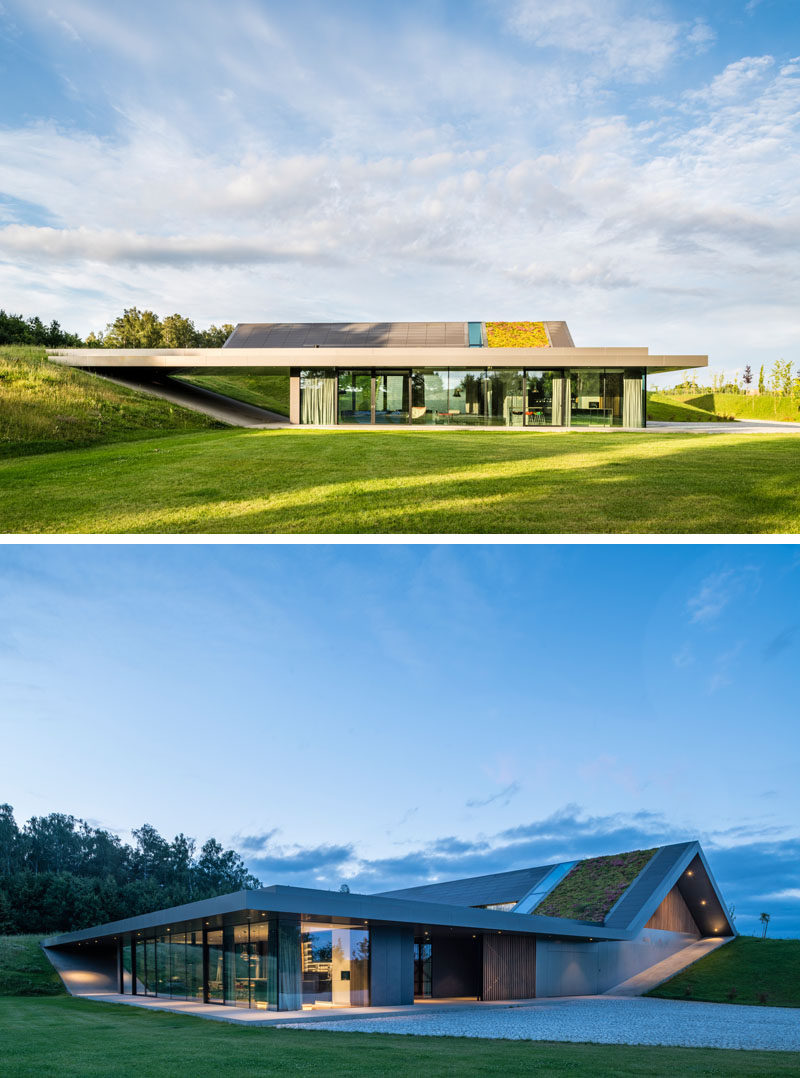 ---
The house, which is split into two levels, has a courtyard that transforms into the hillside, and connects with the green roof.
---