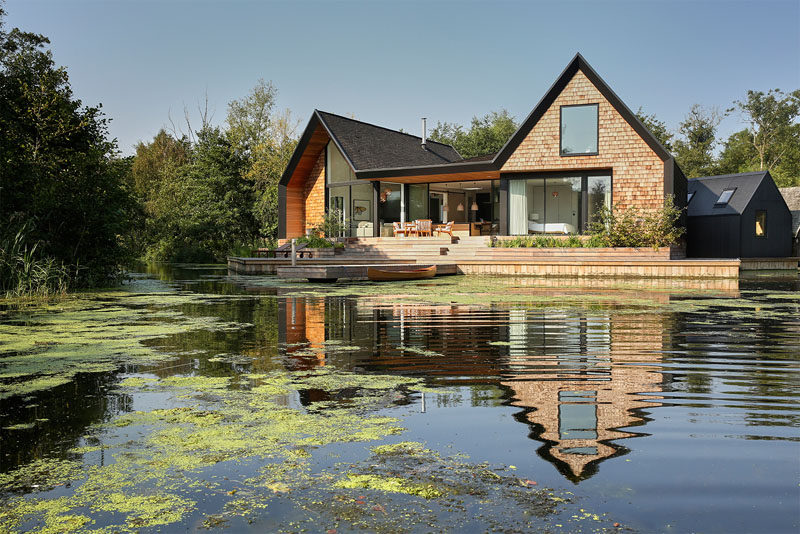 Platform 5 Architects have designed this new family home in Norfolk, England, that replaced an outdated bungalow.
The home, which has pitched roofs and a separate boat shed, sits beside a secluded lagoon and is also rented out for vacation rentals through Backwater (also the name of the house).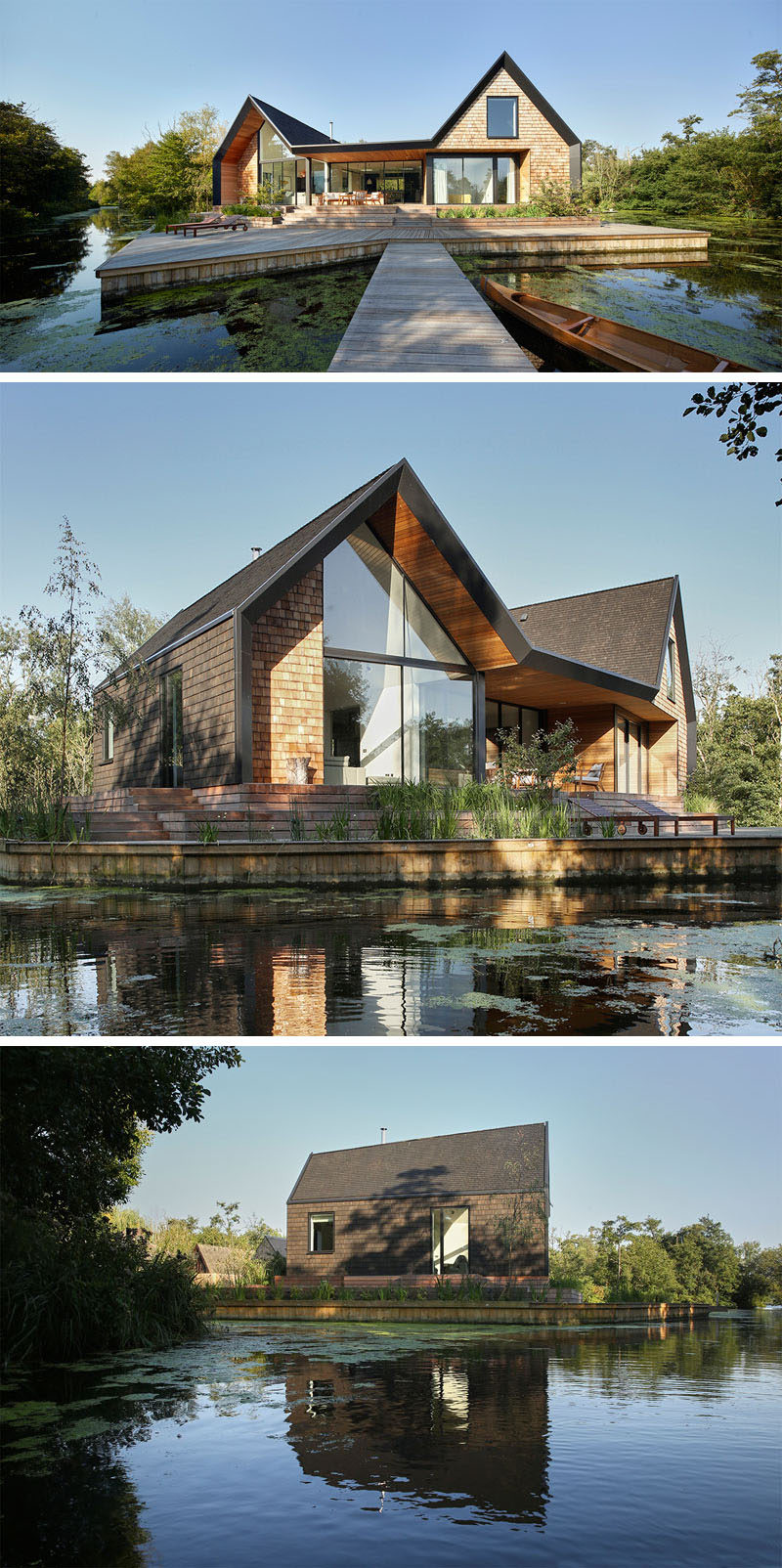 ---
Upon approaching the house, the boat shed is to the left and the main shingle-clad house is to the right. Planters surround the ramp and stairs leading to the front door.
---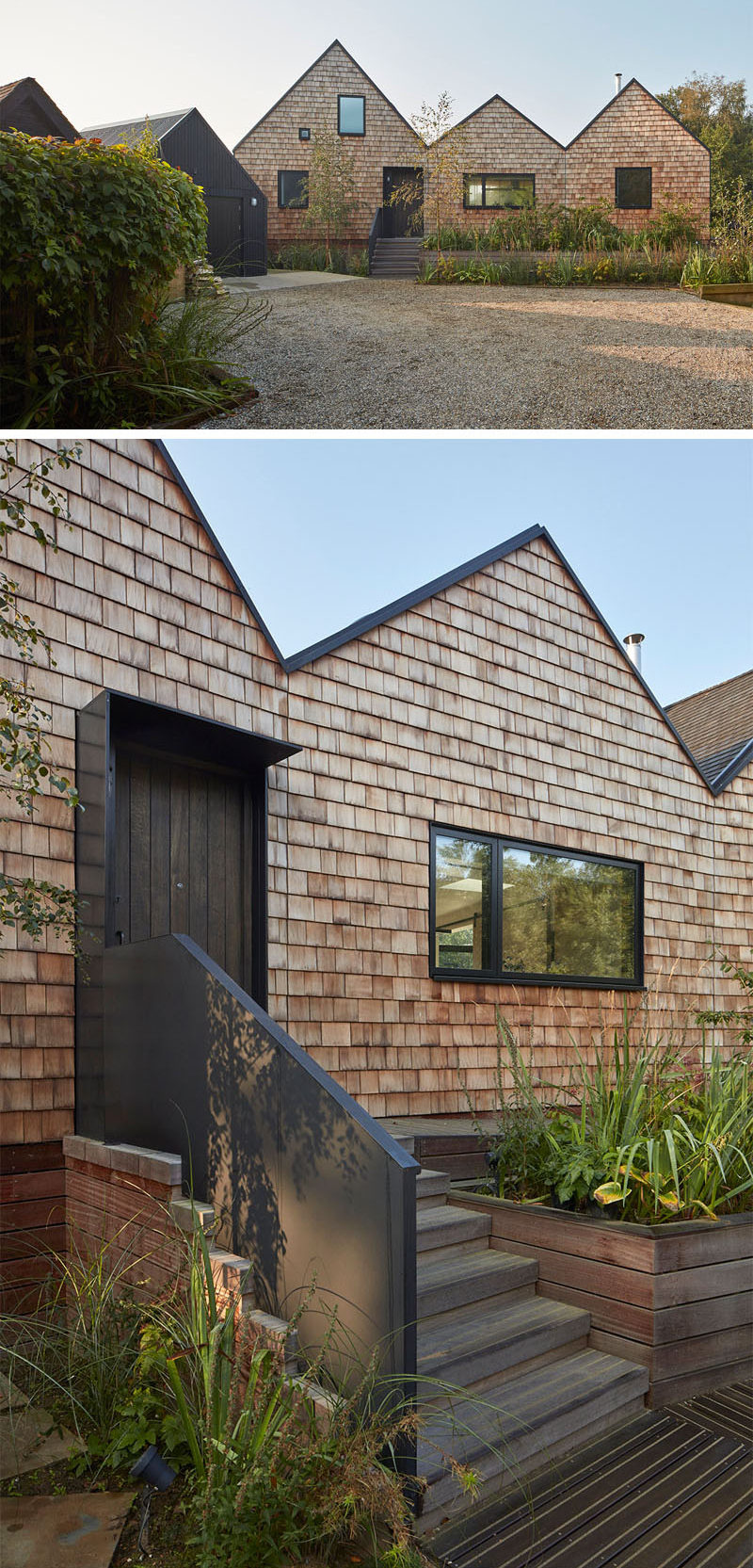 ---
Inside, the entry hallway is home to a black, white and wood spiral staircase.
---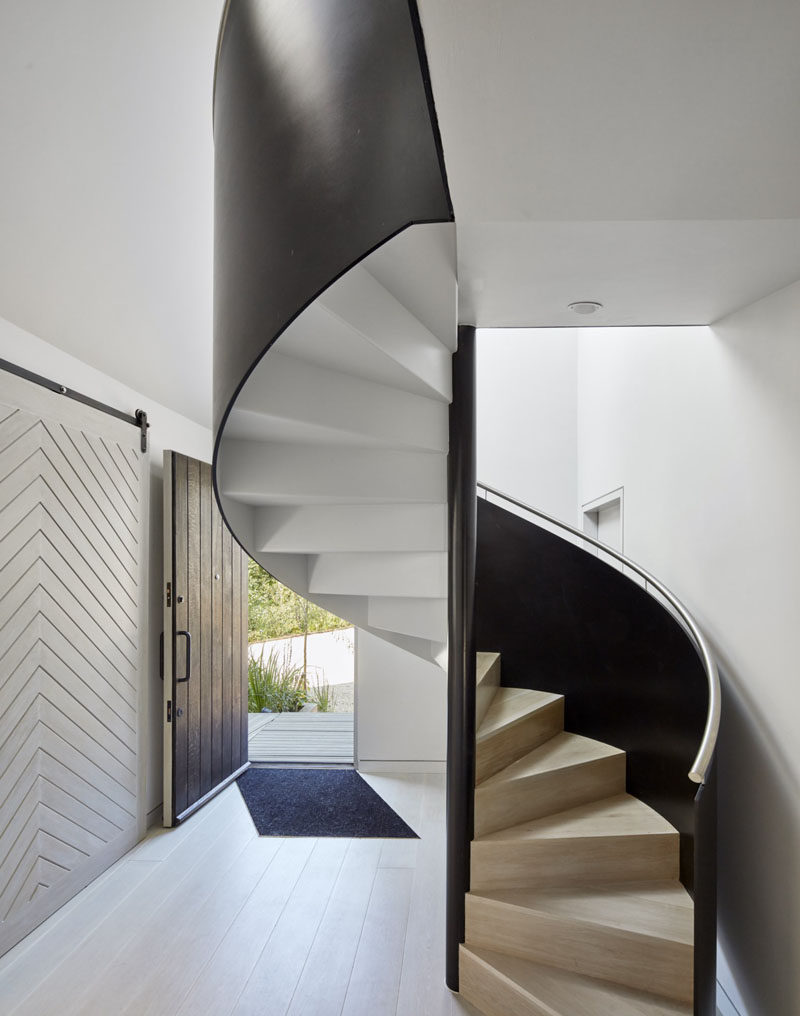 ---
A large sliding barn door guides you to the main living area.
---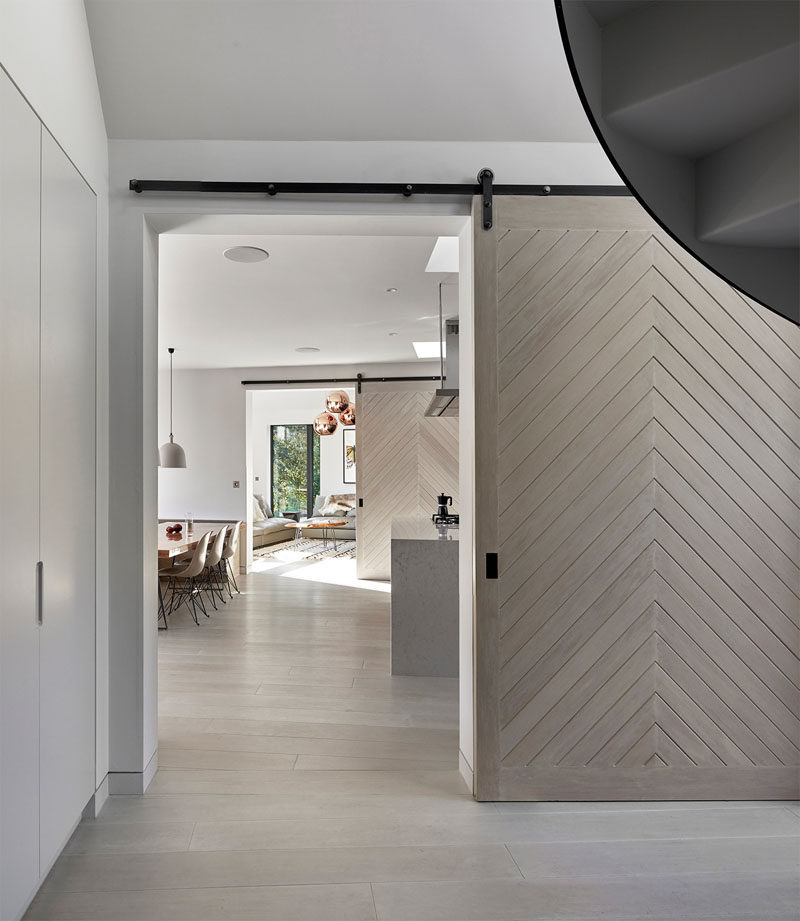 ---
In the central part of the home is the large kitchen and dining area. The dining area has a large built-in banquette paired with a wood dining table.
---

---
Just outside the dining area is the back deck with an outdoor lounge and a boat dock.
---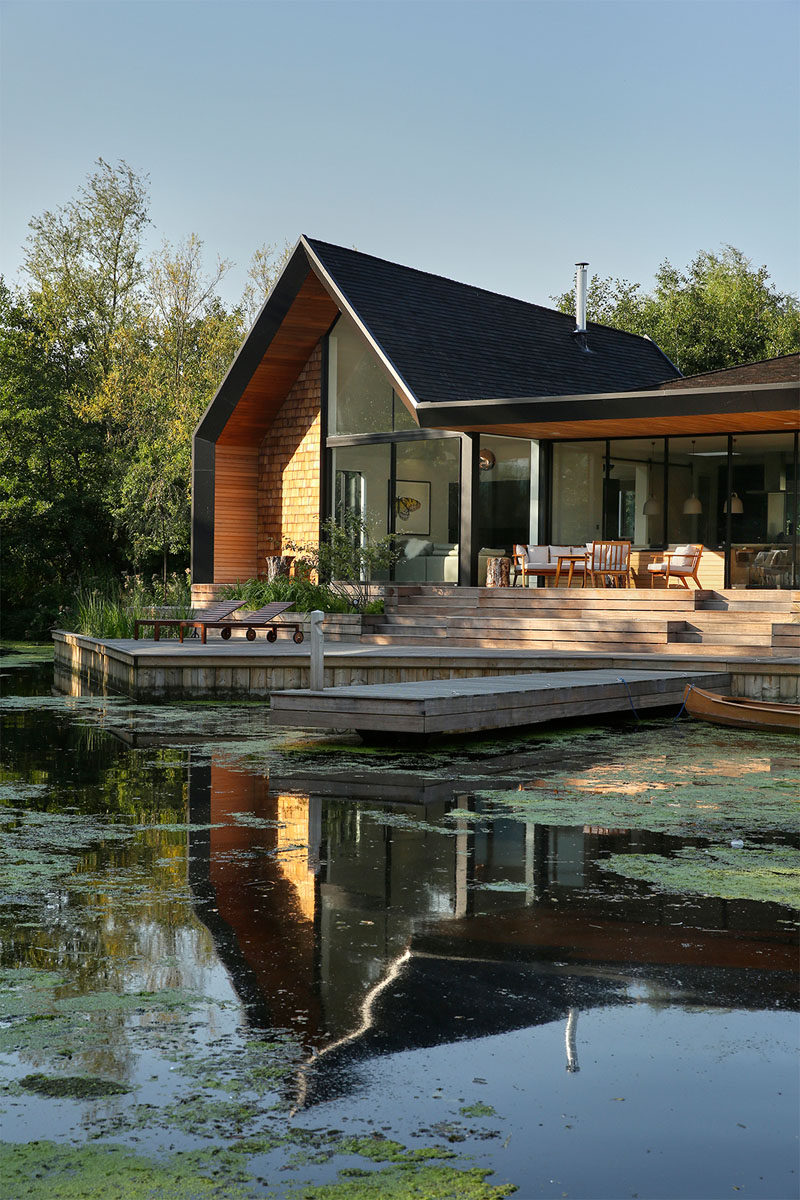 ---
Heading back inside, the kitchen sits opposite the dining area, and has black cabinets and a large island with built-in open shelving.
---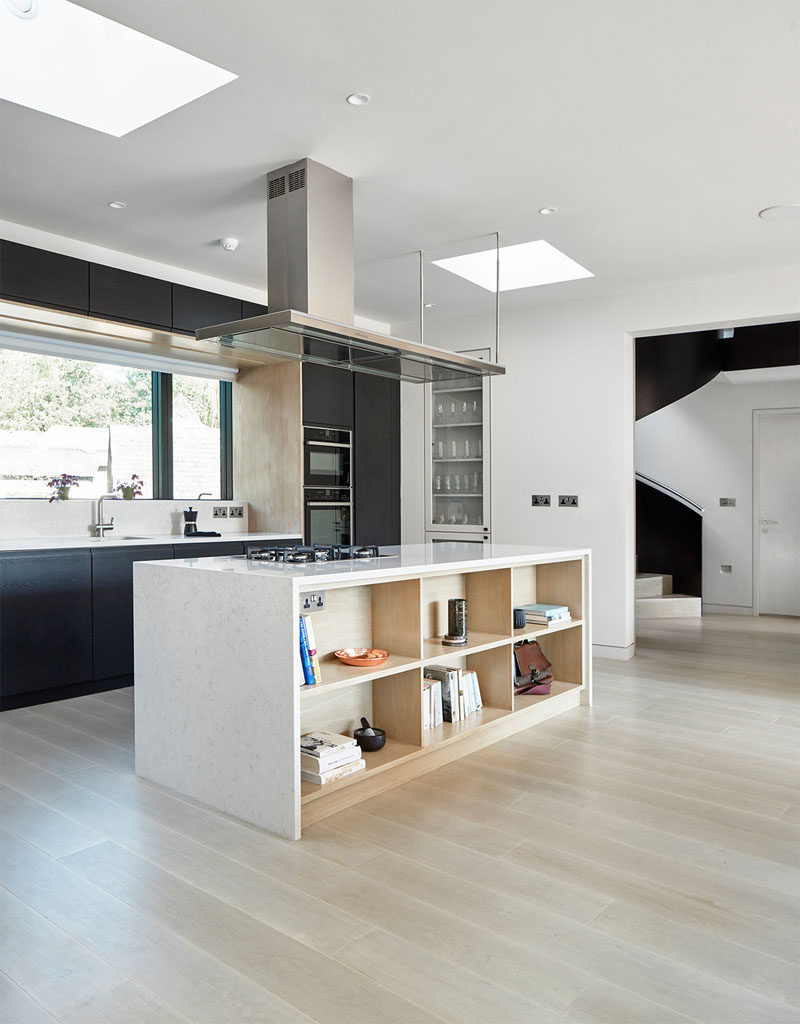 ---
Next to the kitchen and dining area is the double height living space. Large windows follow the roof line and provide ample natural light to the room.
---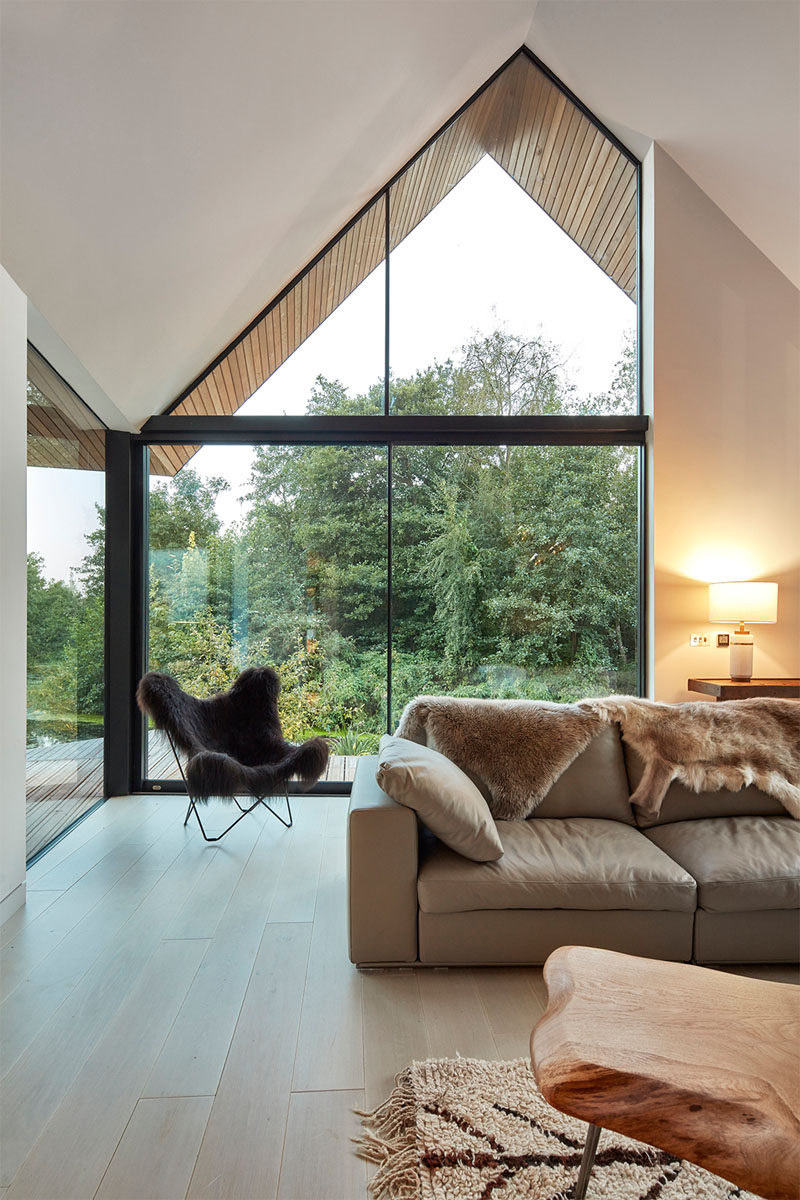 ---
The living room has two separate area, the relaxing lounge with a couch that looks towards the steel clad fireplace, and a tucked away library behind the fireplace.
---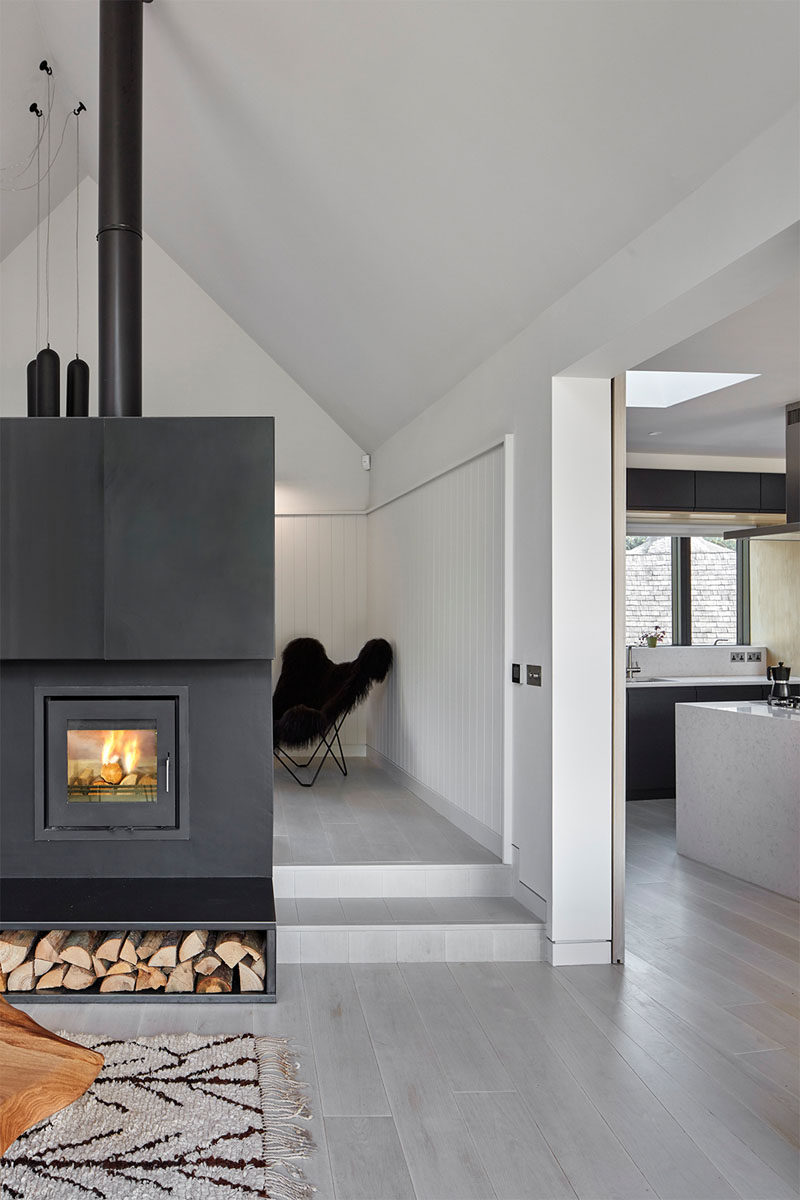 ---
The small library has a built-in day bed for relaxing and a desk for work. Behind the fireplace there are built-in shelves.
---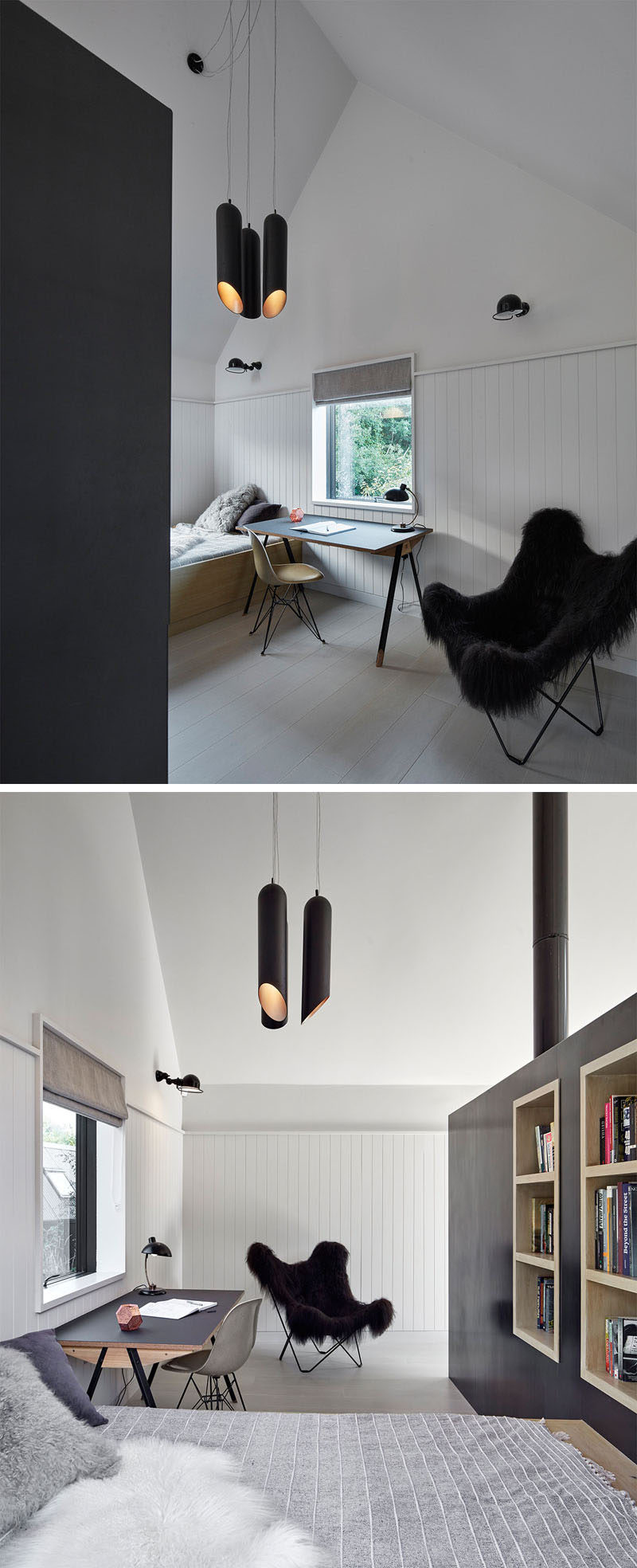 ---
At the opposite end of the house is one of the bedrooms. it looks out onto the lagoon through the floor-to-ceiling windows.
---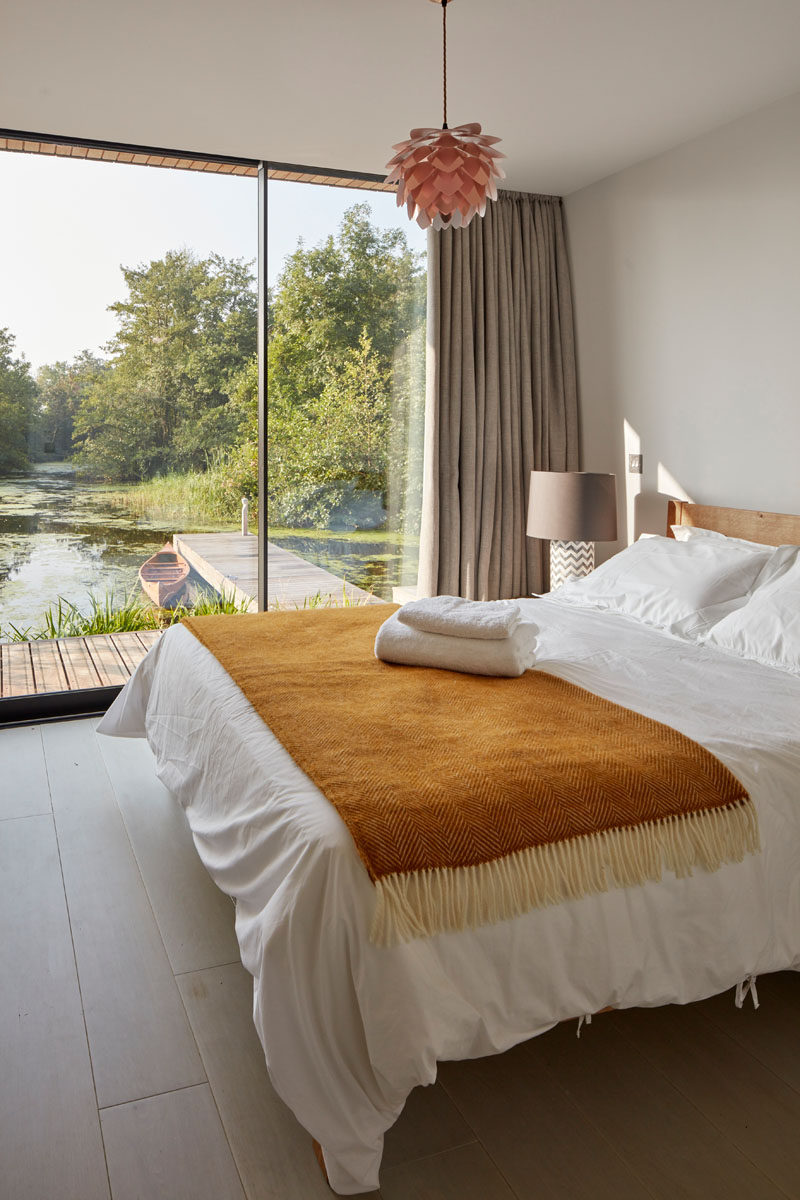 ---
In the bathroom, large white tiles have been installed vertically adding to the sense of height in the room, and a tall window allows for views when taking a bath.
---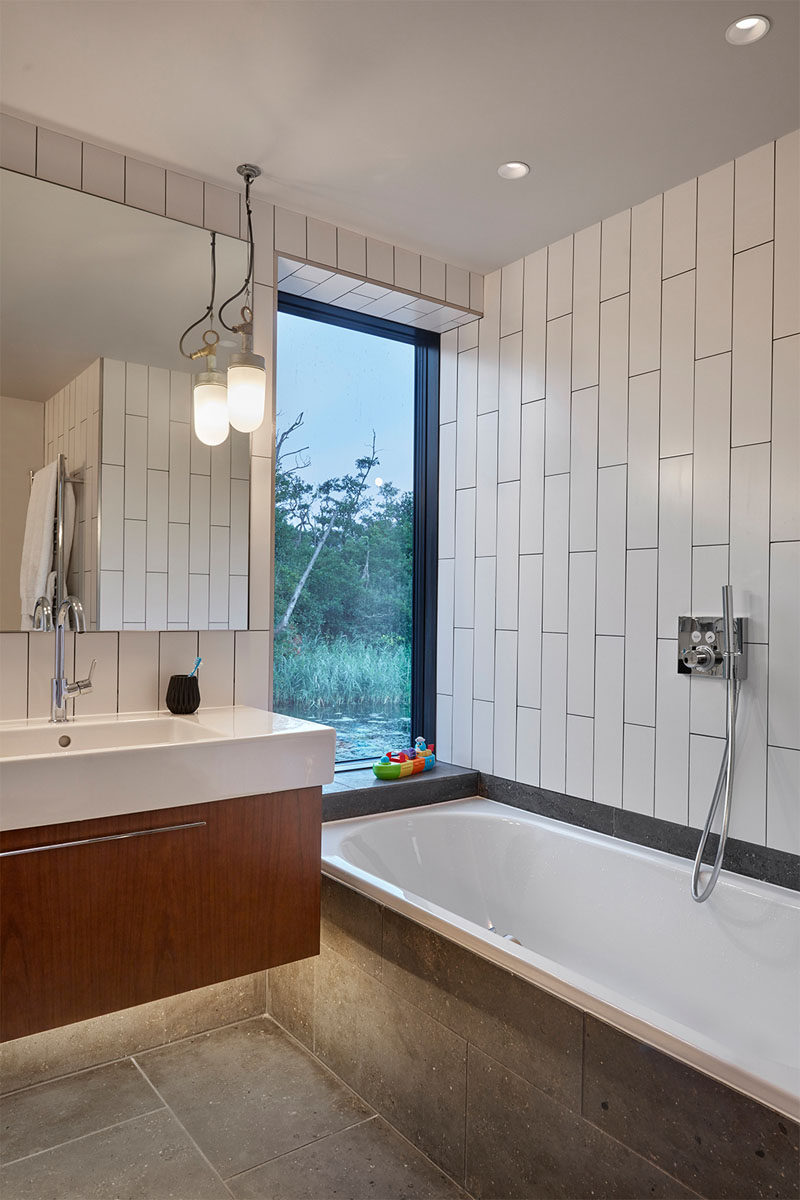 ---
Back at the entrance hallway, the spiral stairs lead up to the second floor of the house where there's a study, bedroom and bathroom.
---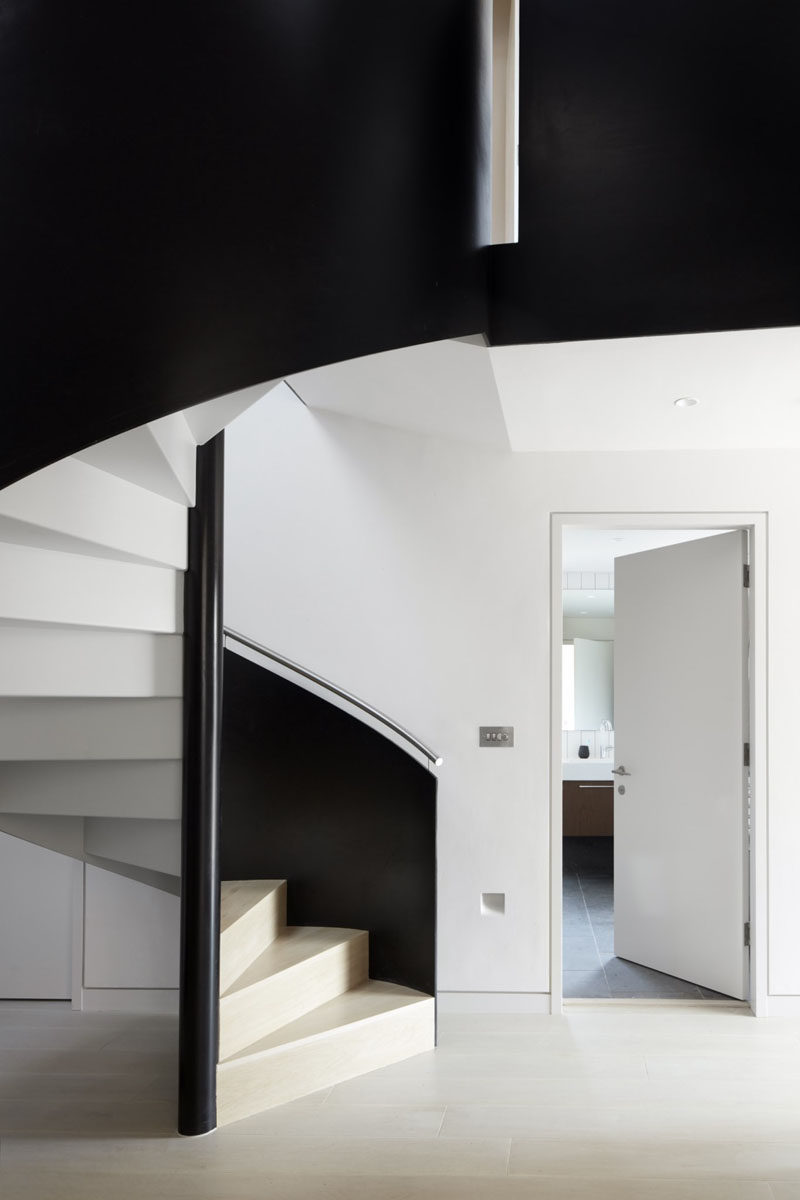 ---
At the top of the stairs is another bedroom, this time with a much smaller window that can be enjoyed when sitting on the built-in bench seating.
---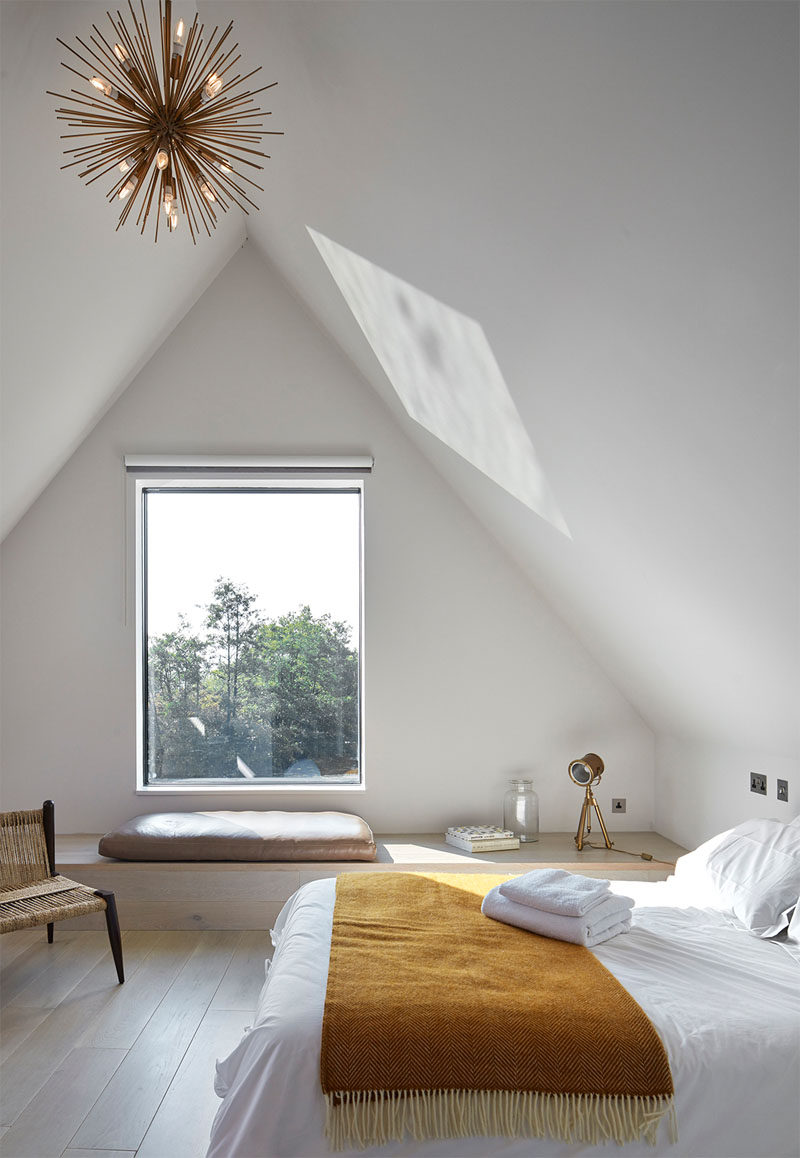 ---
If you're interested, here's a look at the floor plan and layout of the home.
---