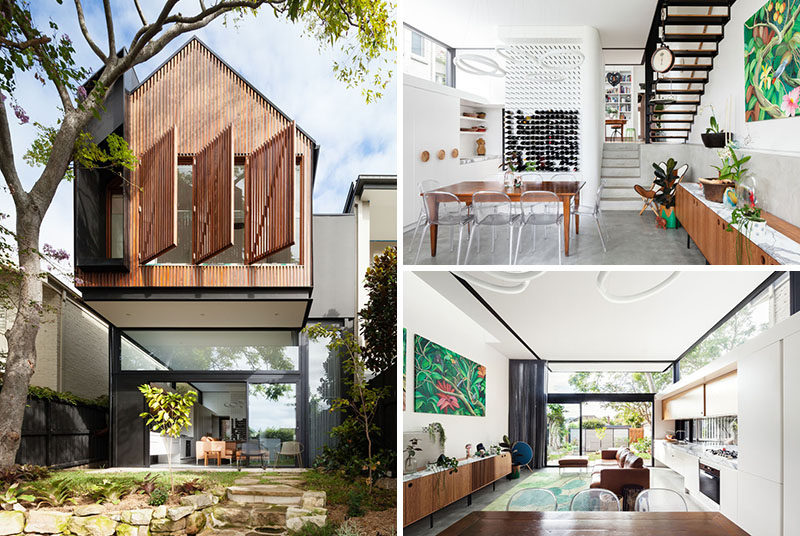 Day Bukh Architects have designed an extension to a semi-detached house in Sydney, Australia.
The rear extension with wood slats cantilevers away from the house and provides shade for the small patio below.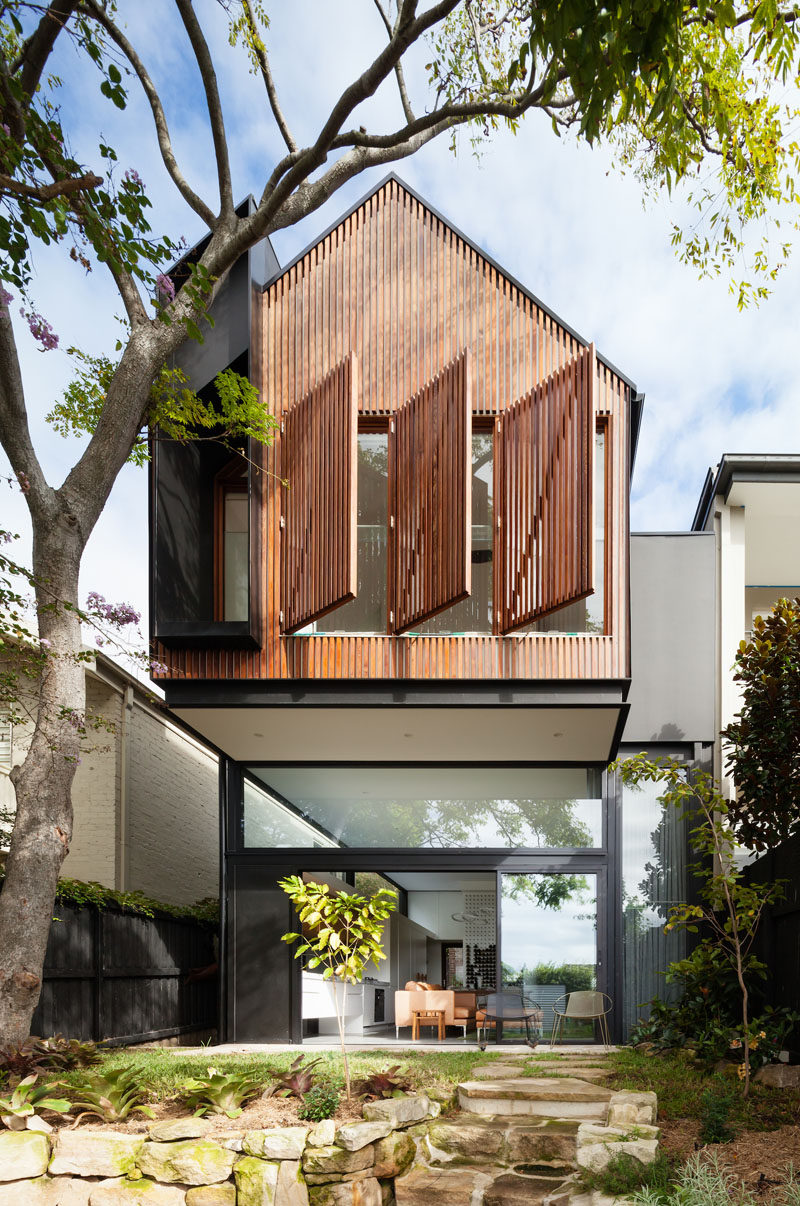 ---
Heading inside, the living room, kitchen and dining room share the same space, with the light wood kitchen running alongside one wall. A wall of wine near the dining table and chairs doubles as a piece of art, while black beams break up the all white ceiling and match the stairs at the end of the room.
---

---
Stepping up into part of the original house, you arrive in the library before heading up to the new upper floor of the home.
---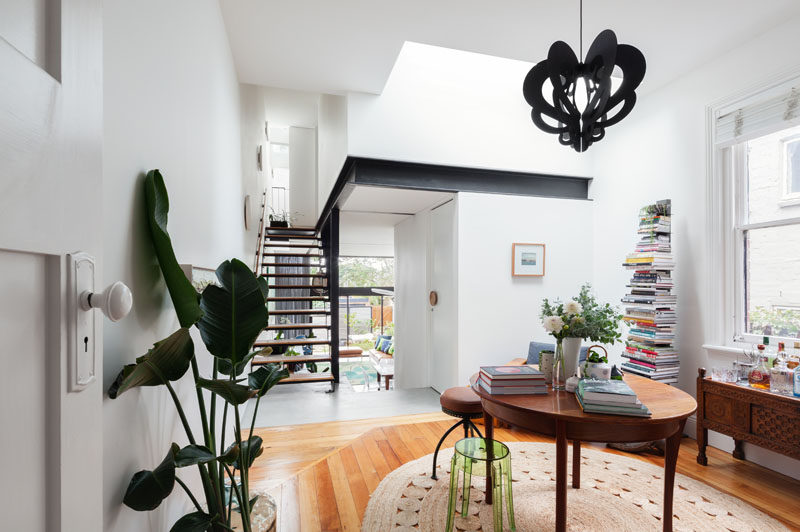 ---
Upstairs, two new bedrooms were added to the house. This mostly white bedroom has wood window frames and a built-in window seat with storage and an upholstered cushion. A small window box adds a touch of nature to the room.
---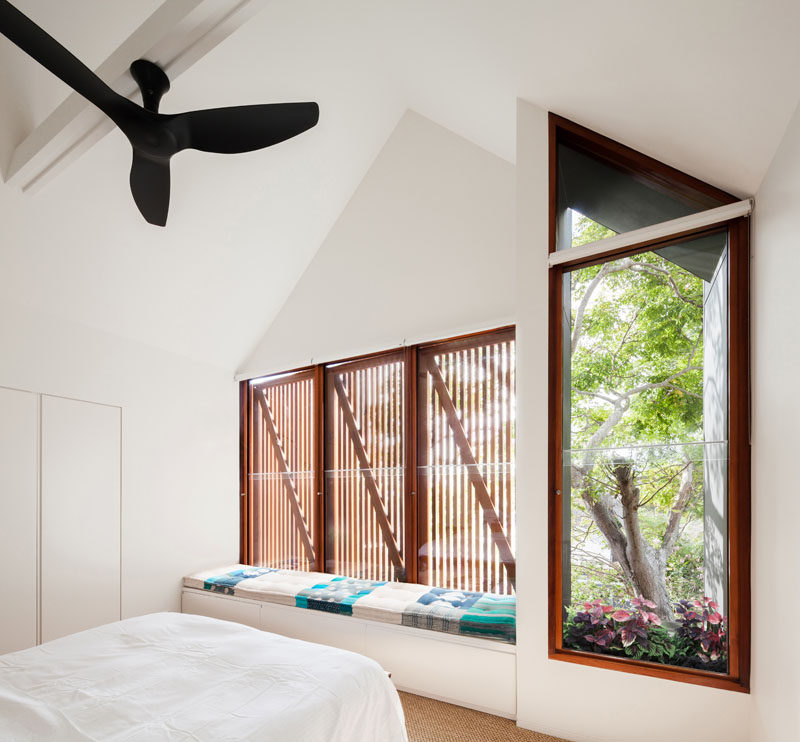 ---
The second bedroom has been set up as a nursery and clerestory windows allow natural light to fill the room without it being too bright.
---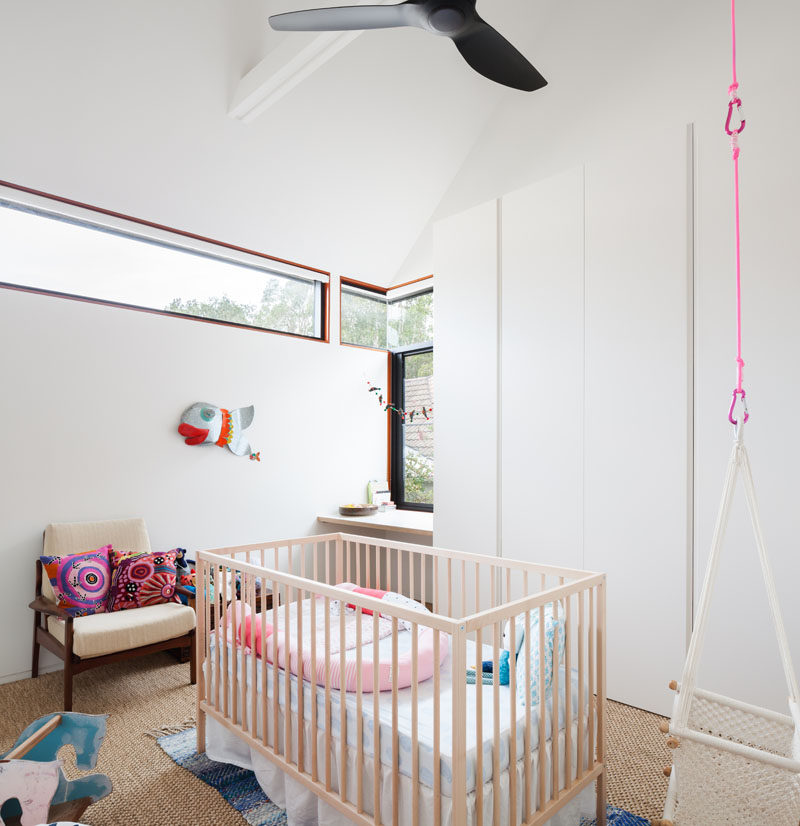 ---
There's also a bathroom that sits between both bedrooms, and has a skylight that sits above the freestanding bathtub. Patterned tiles in shades of green, creates an accent wall behind the bath, while a wood wall cabinet and vanity tie in with the oversized circular wood door handle.
---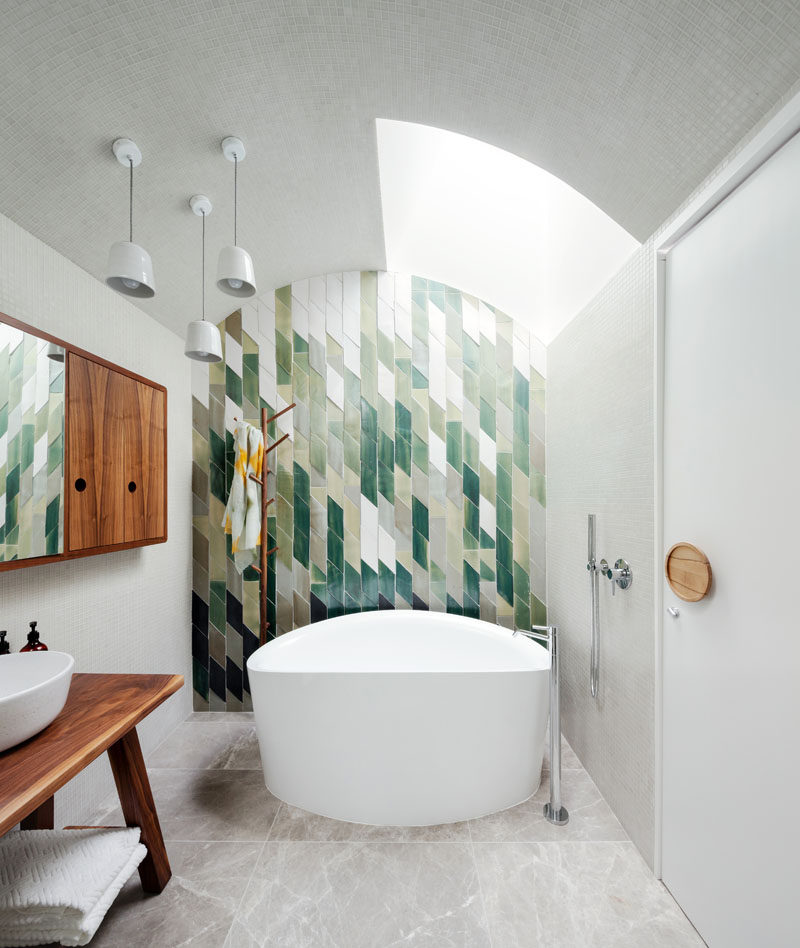 ---