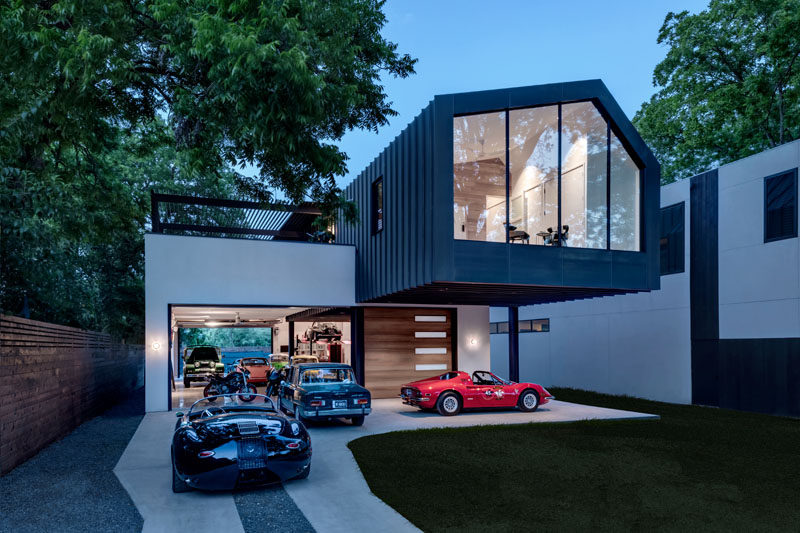 Matt Fajkus Architecture have recently completed the design of a new house in Austin, Texas, that features a huge car showroom / garage and a large cantilever.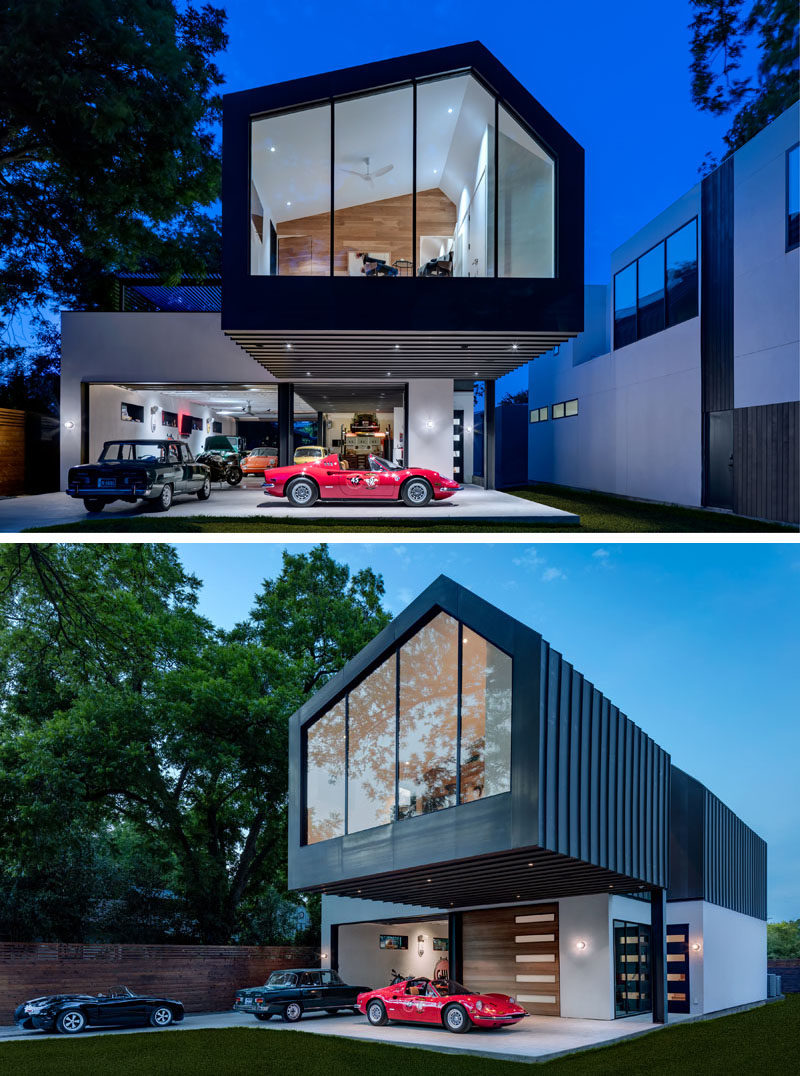 ---
Easily visible at the front of the house is a twenty-foot cantilever, which is made possible by large steel beams. The cantilever also creates a space for a covered carport.
---

---
The house, named 'Autohaus', was designed for a car collectors and the garage, which makes up most of the ground level floor of the home is dedicated to this. There's a car lift and mechanical area, plenty of light and garage doors at each end.
---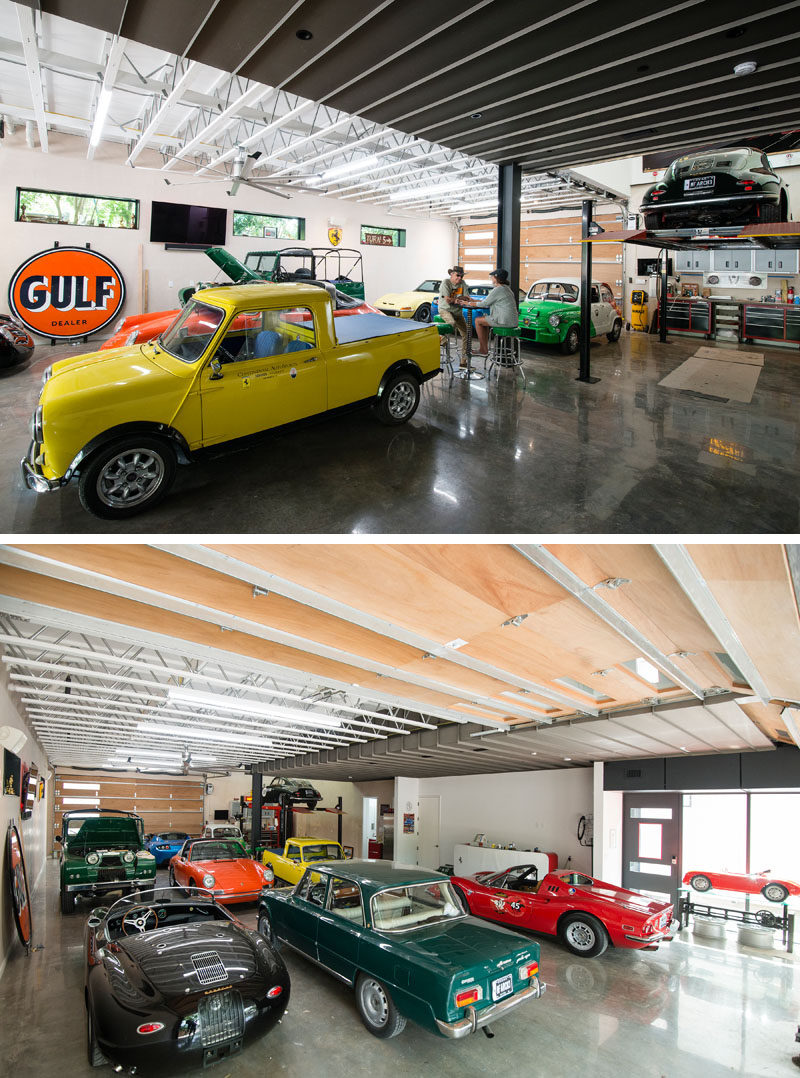 ---
Connecting the garage and the upper floor of the home is a light-filled stairwell with wooden stairs and a minimalist black handrail.
---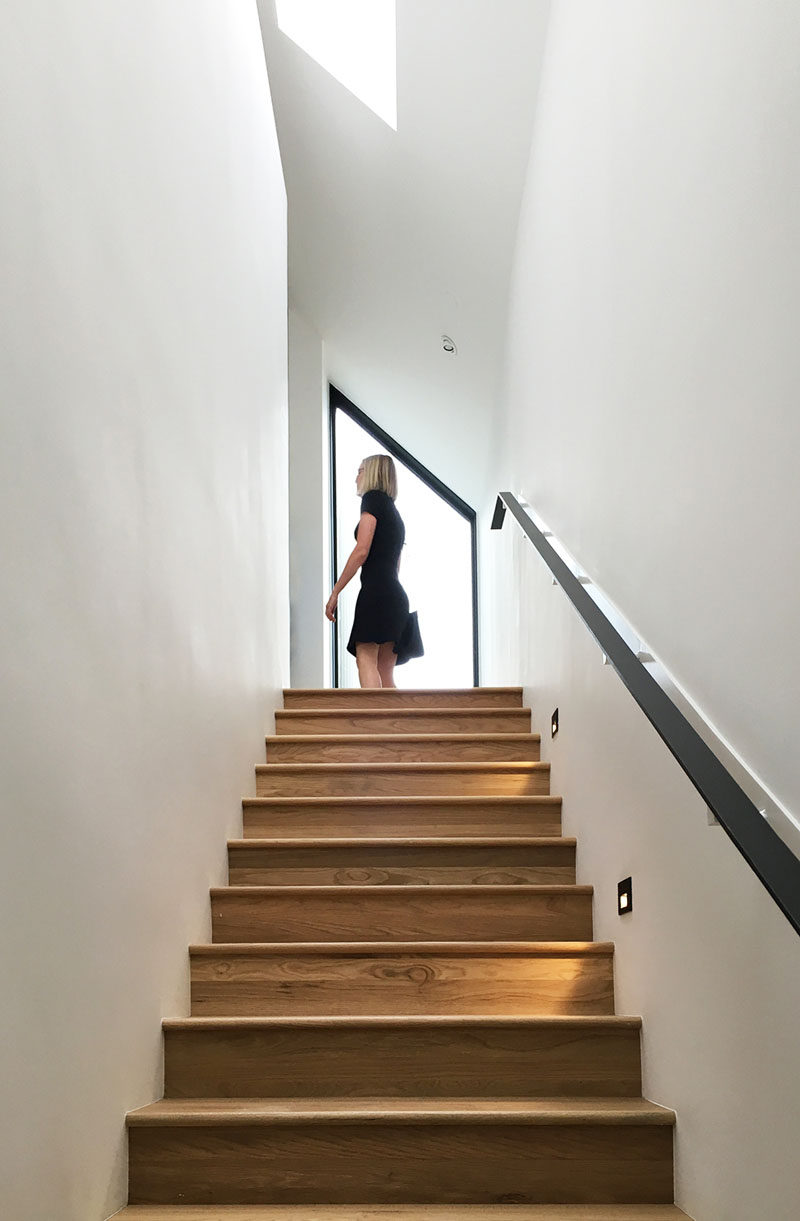 ---
The second floor is dedicated to the compact living quarters that appear to float above the garage. At the top of the stairs, there's a large black-framed glass wall that provides a view of the cars below.
---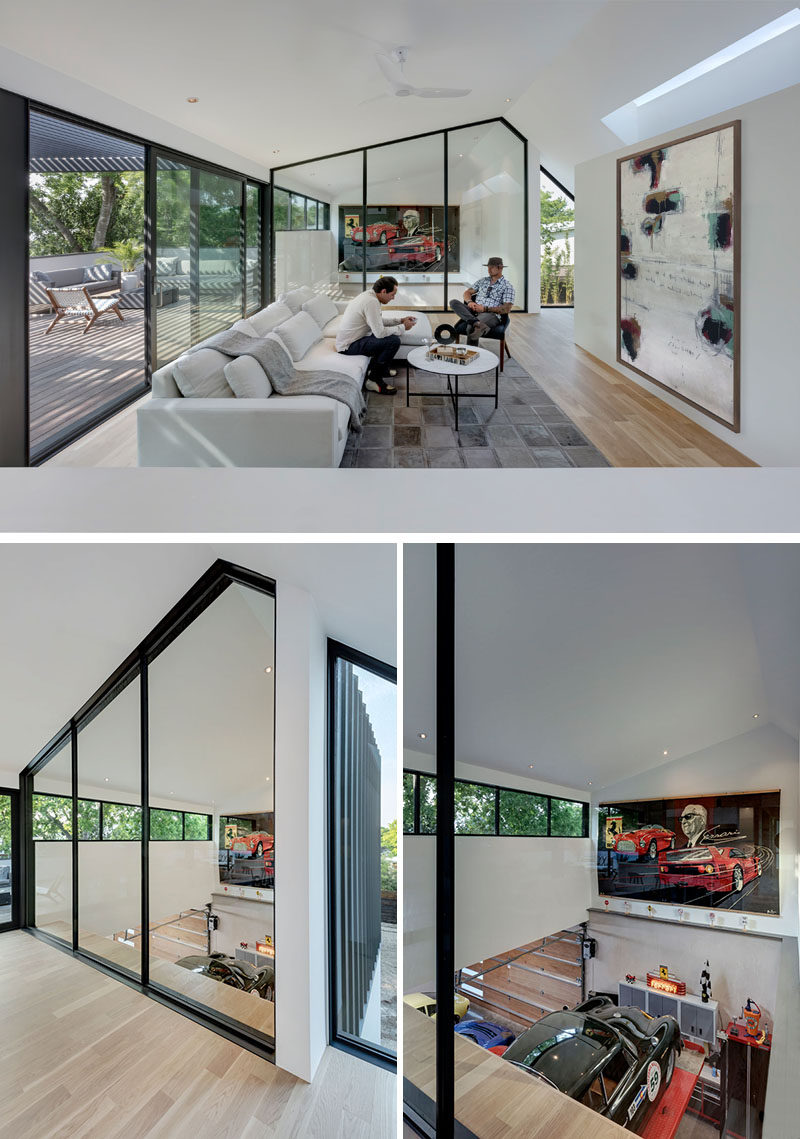 ---
The main living area of the home is open plan, with the living room and kitchen sharing the same space. A wood accent wall and wood flooring helps to warm up the mostly white interior.
---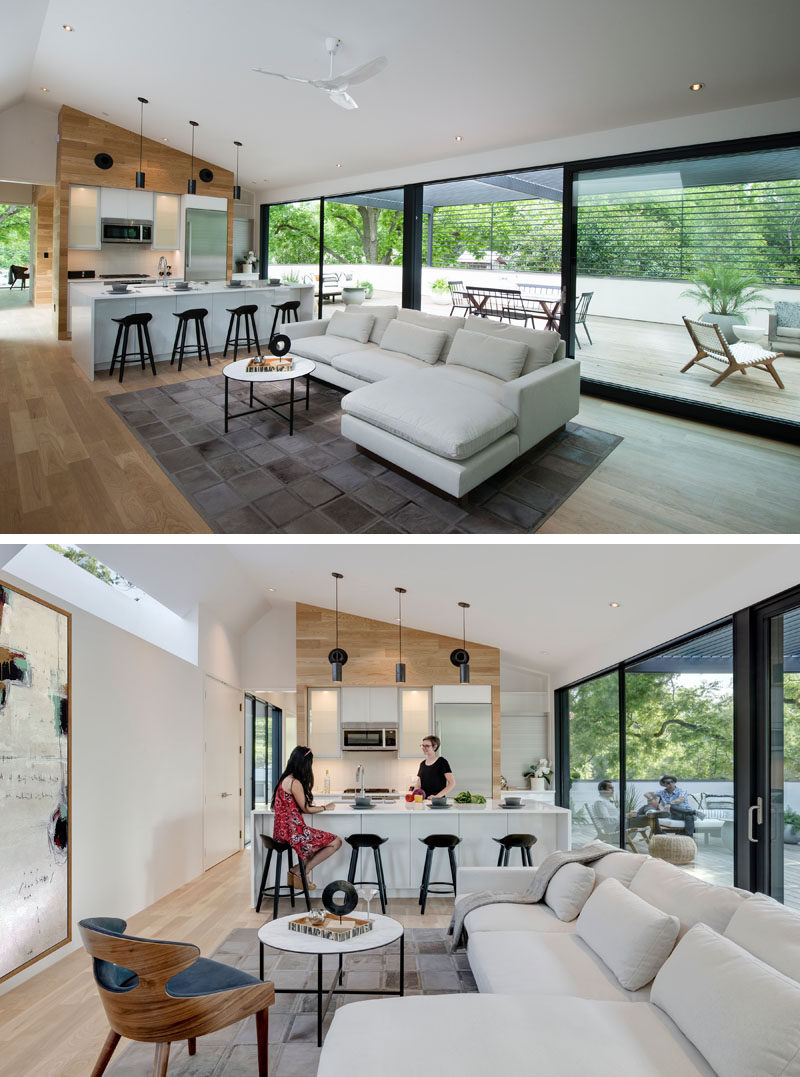 ---
Custom-made steel and glass sliding doors open the living space to a large roof terrace creates an indoor/outdoor living environment.
---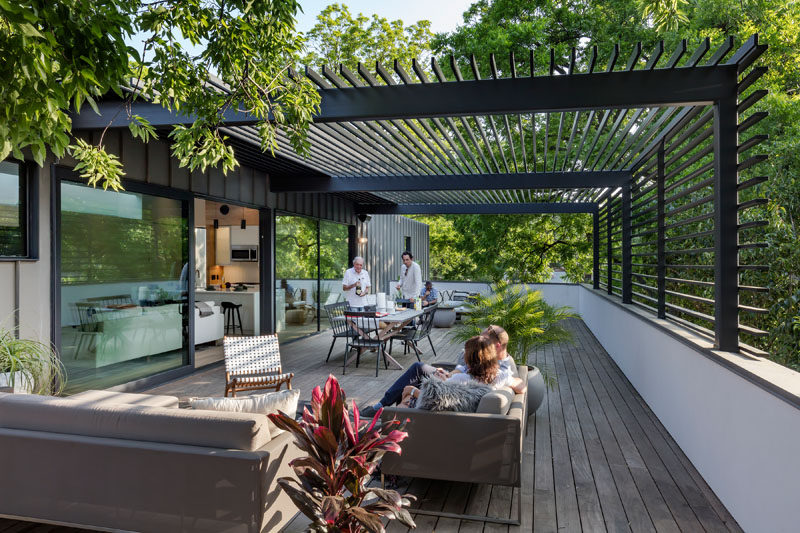 ---
Back inside and beside the kitchen, is a small hallway that leads to a home office nook surrounded by wood.
---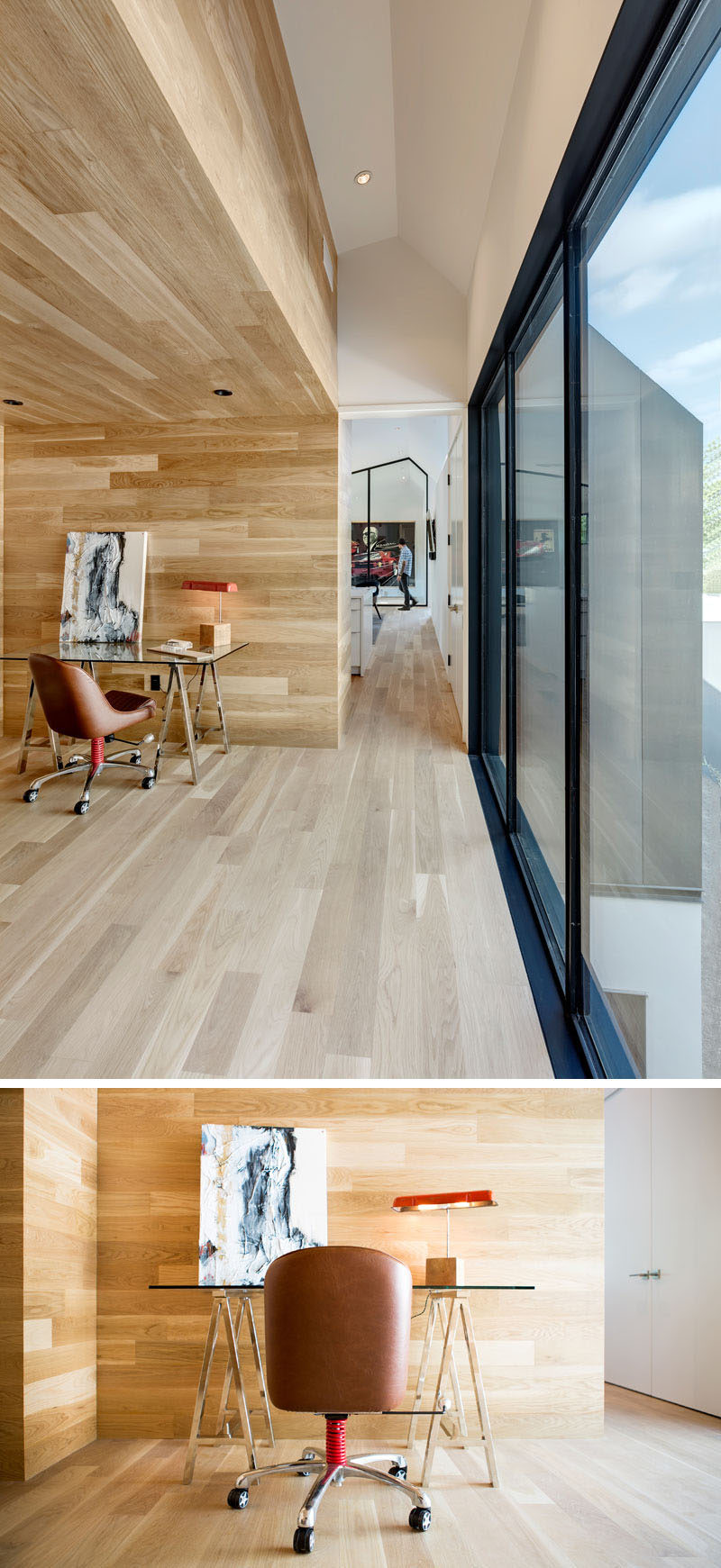 ---
Next down the hallway is the bathroom. Grey floor tiles have been paired with textured white tiles to create a contemporary appearance. A skylight located above the shower adds a touch of natural light to the space.
---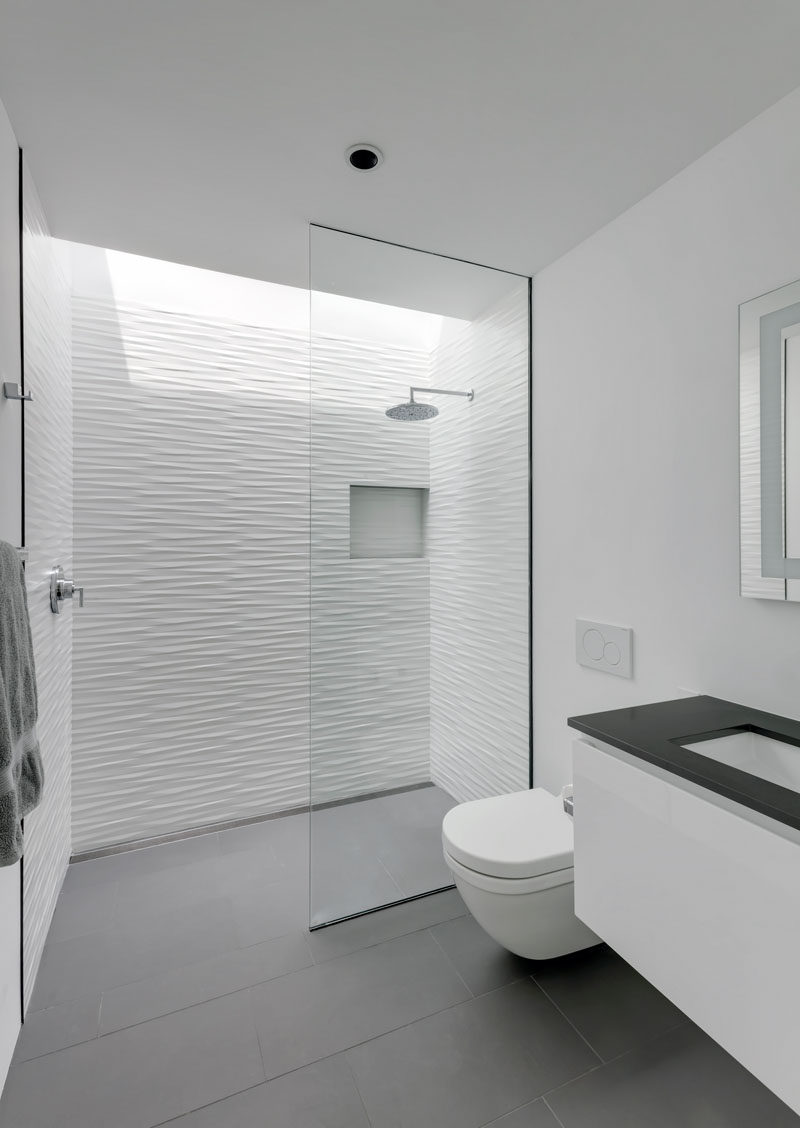 ---
At the end of the hallway is the bedroom that is housed within the cantilever at the front of the house, Large floor-to-ceiling windows provide views of the trees and the street below.
---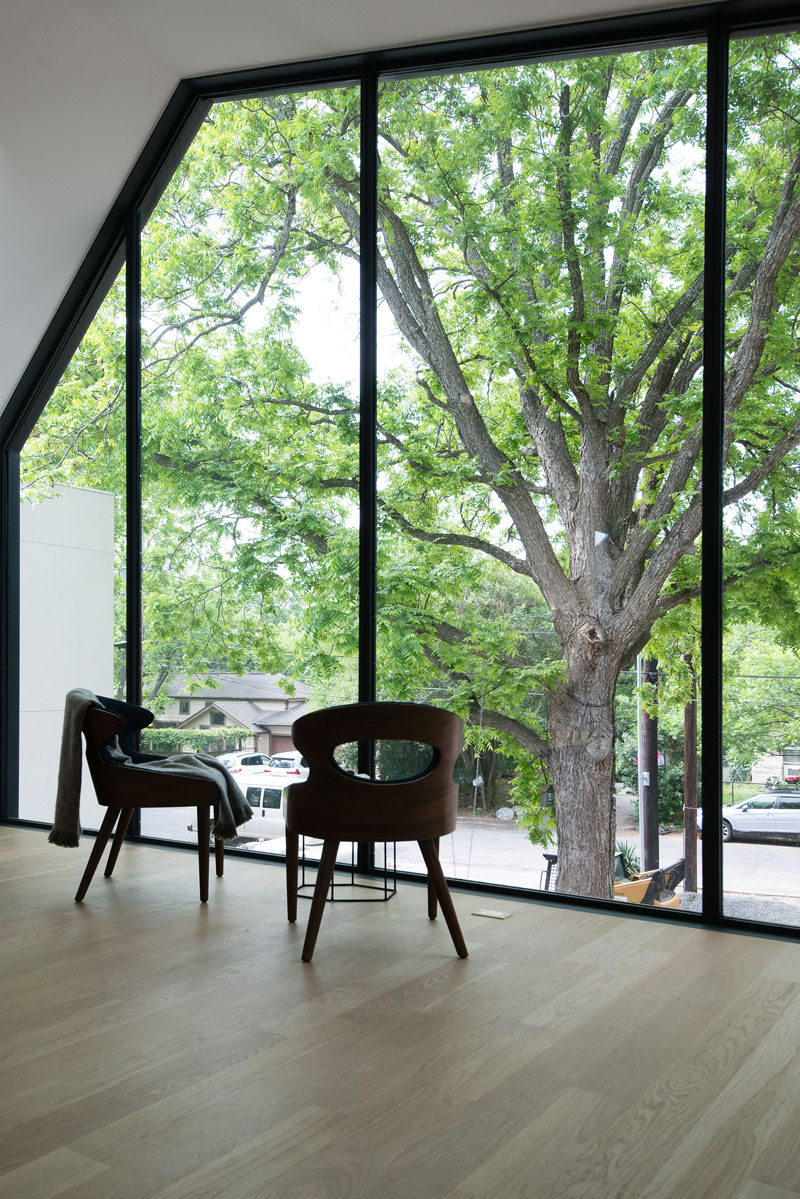 Photography by Casey Woods | Architecture Design Team: Matt Fajkus, AIA; David Birt; Sarah Wassel; Jooyoung Kim | General Contractor: Risinger & Co | Structural Engineer: ARCH Consulting Engineers | First Floor Walls: Bautex Systems | AV: Smarter Homes
---